Literally beside the Galaxy S21 series launch, these little gems were also launched. Meet the Galaxy Buds Pro, Samsung's next-generation of true-wireless earbuds. These earbuds boast immersive sound, superior call quality, intelligent ANC and enhanced connectivity across your devices – all packed into a familiar shell exuding modern and sleek design. The Galaxy Buds Pro represent Samsung's most premium earbuds offering to-date, vying to make a positive impact on work, entertainment, and everything in between.
"As people look for technology that helps them adapt to new routines and lifestyles, the market for true wireless earbuds has expanded substantially, and consumer expectations have risen.
With Galaxy Buds Pro, we're making a big statement with a small device, offering users a one-of-a-kind audio experience that makes even everyday tasks truly epic."
TM Roh, President and Head of Mobile Communications Business, Samsung Electronics
---
The Tech Explained
For Music
These buds pack 11mm woofers and 6.5mm tweeters, and although it does sound small, it still can pack a punch no matter what kind of music you're into. Expect a dynamic, balanced sound when you slot 'em into your ears.
For Calls
Communications have never been more crucial during these times and it's evident that working from home had changed the way we communicate. For those fussy about call and mic quality, don't worry, the Galaxy Buds Pro packs 3 mics to pick up your voice. There's also a VPU (Voice Pickup Unit) that cuts the noise outside and amplifies your voice for a better call experience.
There's also a specially designed chamber and mesh filter (known as Wind Shield tech), to mitigate wind from disrupting your speech. Very useful if you're in a room that's cooled by lots of fans.
Noise-Cancelling
ANC (Active Noise Cancelling) has been a core part of buds these days and the Galaxy Buds Pro are no exception. In fact, I can say that it has gone through major improvements and will simply cancel out active noise more effectively. Ambient Sound mode is a smart mode on these buds that intelligently adapt to your surroundings and adjusts itself accordingly. Whether you're on a call or on your Spotify playlist, it WILL know and more importantly, know what to do about it. Once you start speaking the Buds Pro will turn down your music volume and back up when you're done. You can now even skip back via the skip-back function if you've missed a part of your song.
ANC & Ambient Sound
ANC: Cutting external background noise by up to 99%, 2 adjustable levels 
Ambient Sound: Amplifying up to +20dB, 4 adjustable levels with Voice Detect
Complimenting these features such as 360 Audio with Dolby Head Tracking for immersion and Game Mode, which reduces latency between your device and the buds for a better gaming experience.
Battery Life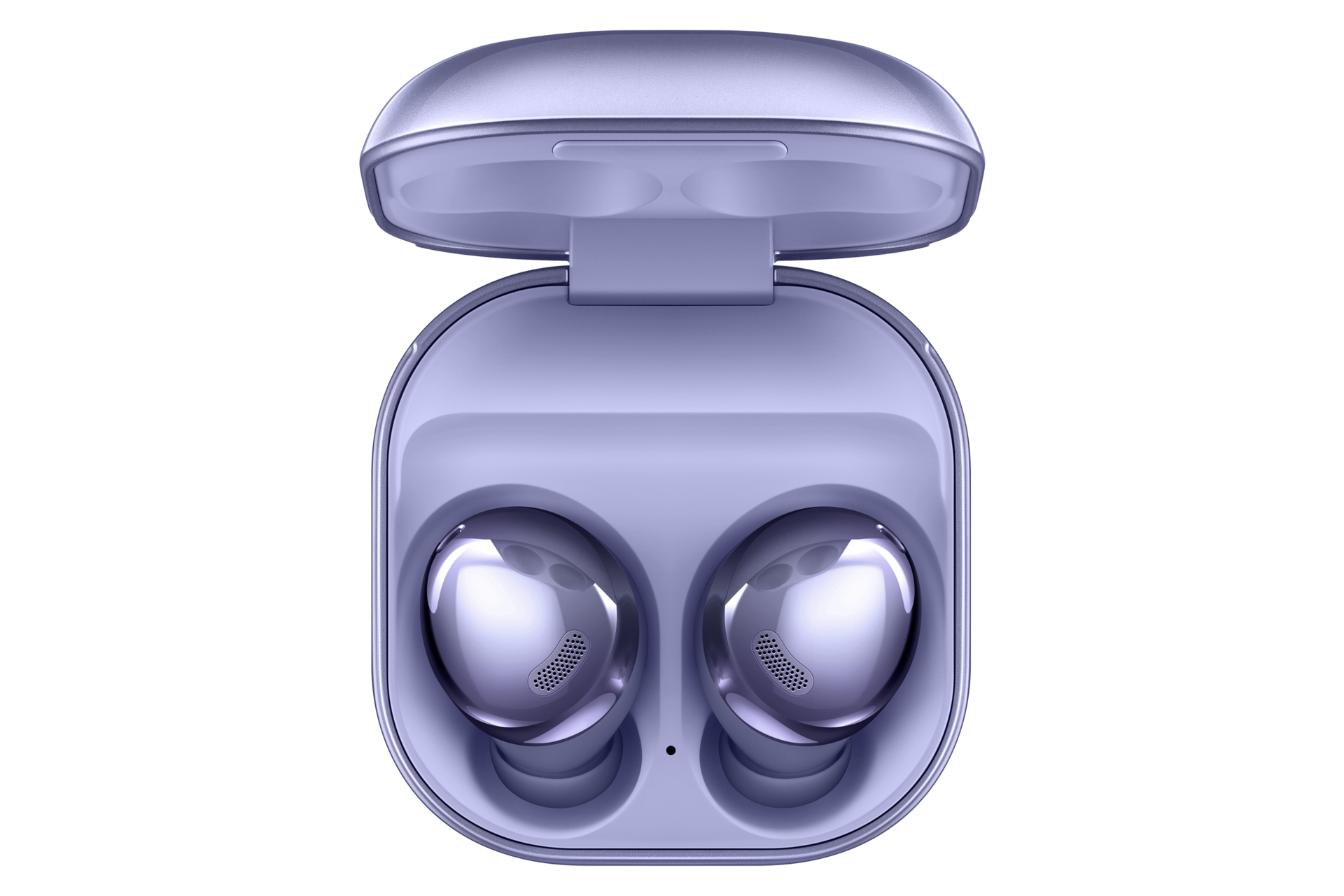 It's very straightforward here. The Galaxy Buds Pro can hold up to 8 hours per charge and the case holds an additional 20 hours. Plenty of time for the buds to stay plugged into your ears. Each bud holds 61 mAh and the case 472 mAh. Charge it via USB Type-C or Wirelessly, you know how this works.
The Full Skinny
Availability
The Galaxy Buds Pro comes in  Phantom Violet, Phantom Black and Phantom Silver, priced at a cool RM 799. Pre-orders start NOW and if you order them before January 28th, you'll get a free Wireless Charger Pad as a bonus, so be a clever peanut and get your pre-order game on!