Here we have the Watch 3 and Watch 3 Pro, both equipped with the new HarmonyOS 2 complete with health and fitness monitoring features. Among the new features are handwashing and fall detection, probably aimed towards being more pandemic focused coupled with personal safety.
The body is made from polished stainless steel and now comes with a new 3D rotating crown that works natively with HarmonyOS 2, promising an easy to use and refreshing user experience. The watch now also debuts with more watch faces out of the box to fit themes like technology and gaming. There are also straps made from fluoroelastomer, nylon, leather, stainless steel and titanium to turn the 3 Series watches into an accessory to match multiple styles.
The 3 Series also now supports standalone connectivity thanks to eSIM technology that lets the watch share data and connectivity with a phone number. Built into the software is also over 100 different workout modes and health monitoring features like heart rate, sleep quality and pressure.
The Watch 3 Pro features ultra-long battery life, rated at 5 days in smart mode and 21 days in the battery saving mode . The regular watch 3 is rated to last 3 days in smart mode and 14 days in the battery saving mode.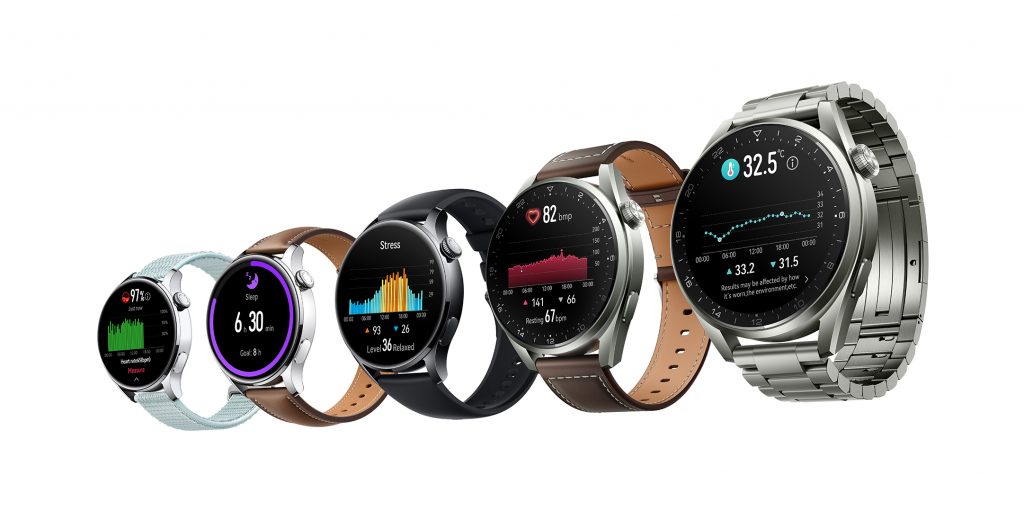 The Huawei Watch 3 comes in Active, Classic and Elite Editions. They will be available from June 2021 onwards but availability on certain models depend by country and region. For more details, please click here to visit Huawei's official website.