Huawei matebook D16 i5 12th gen (2022)
Starts from RM 3,699
The MateBook D16 makes for a solid mainstream option with generous performance in a sleek package.
To love
16:10 Aspect Ratio
Easy to carry
Solid Build
Adequate ports
To Love'nt
Dated Integrated graphics
No Card Slot
Pricing Not Competitive
---
SPECS
CPU
12th Gen Intel® Core™ i5-12450H / i7-12700H
GPU
Intel® UHD Graphics
Intel® Iris® Xe Graphics
RAM
8GB/16GB LPDDR4x (onboard)
Storage
512GB
Display
16″ IPS 1920×1080, 300 nits peak brightness 16:10 Aspect Ratio
Battery
60Whr with 65W SuperCharge USB Type-C charging
Weight
1.7 kg
Same Design, Taller Screen!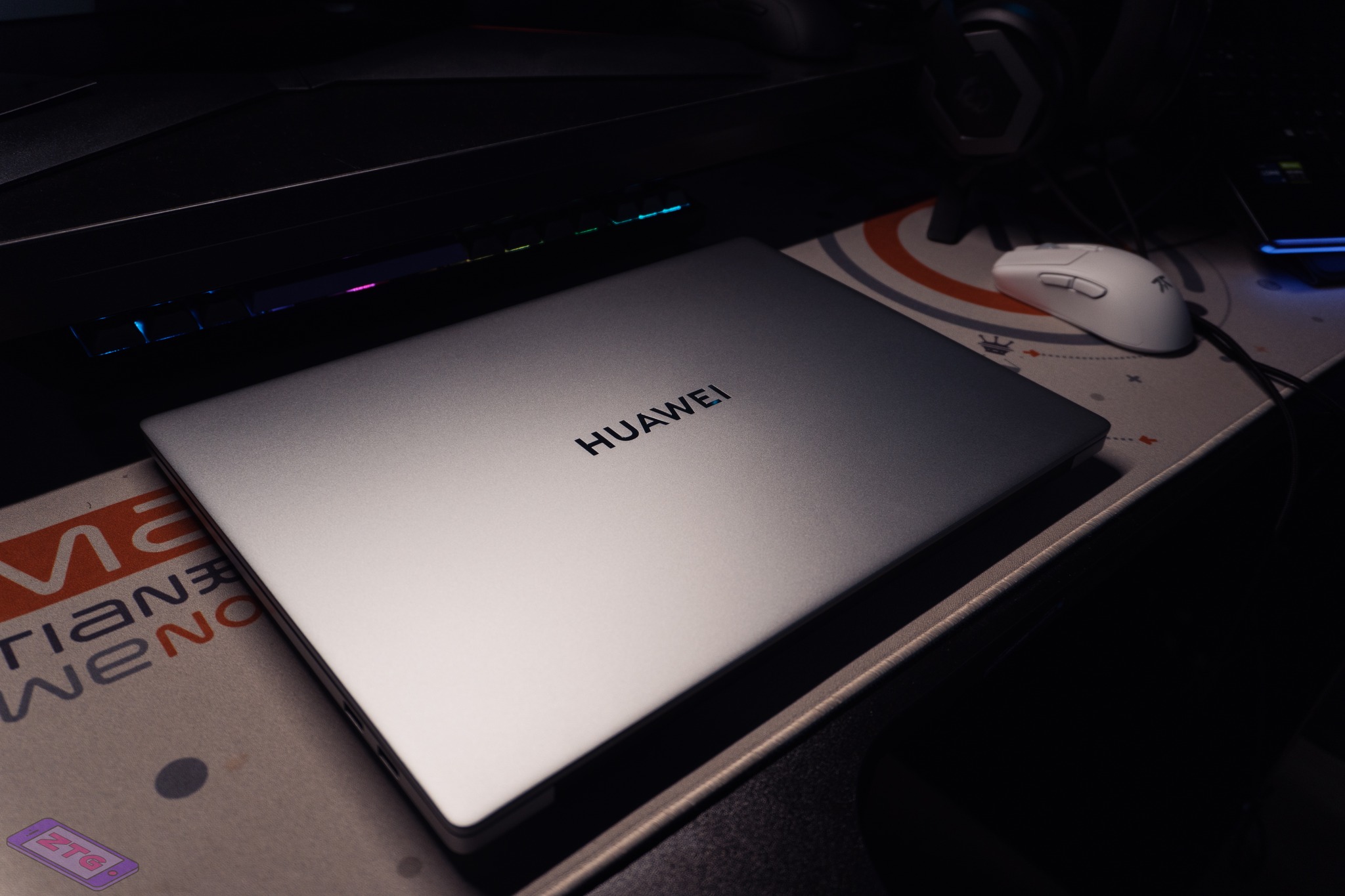 As you can see, we're no stranger to HUAWEI's MateBooks. They've been going at it for years, penetrating the Malaysian laptop scene with a good level of success, becoming a popular choice among students and office workers alike. The aesthetics are straightforward as ever, looking exactly the same as last year's and the year before.
What you get is light metal slab in silver that's cool to the touch and is extremely portable. The coating is a nice metallic yet matte satin finish with plenty of visible metallic flakes for that extra premium look, topped off with a (thankfully) flush chrome Huawei logo. Measuring at 356.7 mm × 248.7 mm × 18.4 mm, it easily slides into any bagpack or sleeve.
The keyboard is also part of the chassis, so there's never going to be any feeling of flex when you're typing with any level of force.
Committing to buying a Huawei computer means you gain access into their ecosystem, and even the laptops welcome you to enter it with Huawei Share smartphone screen mirroring.
16 inches, 16:10 Aspect Ratio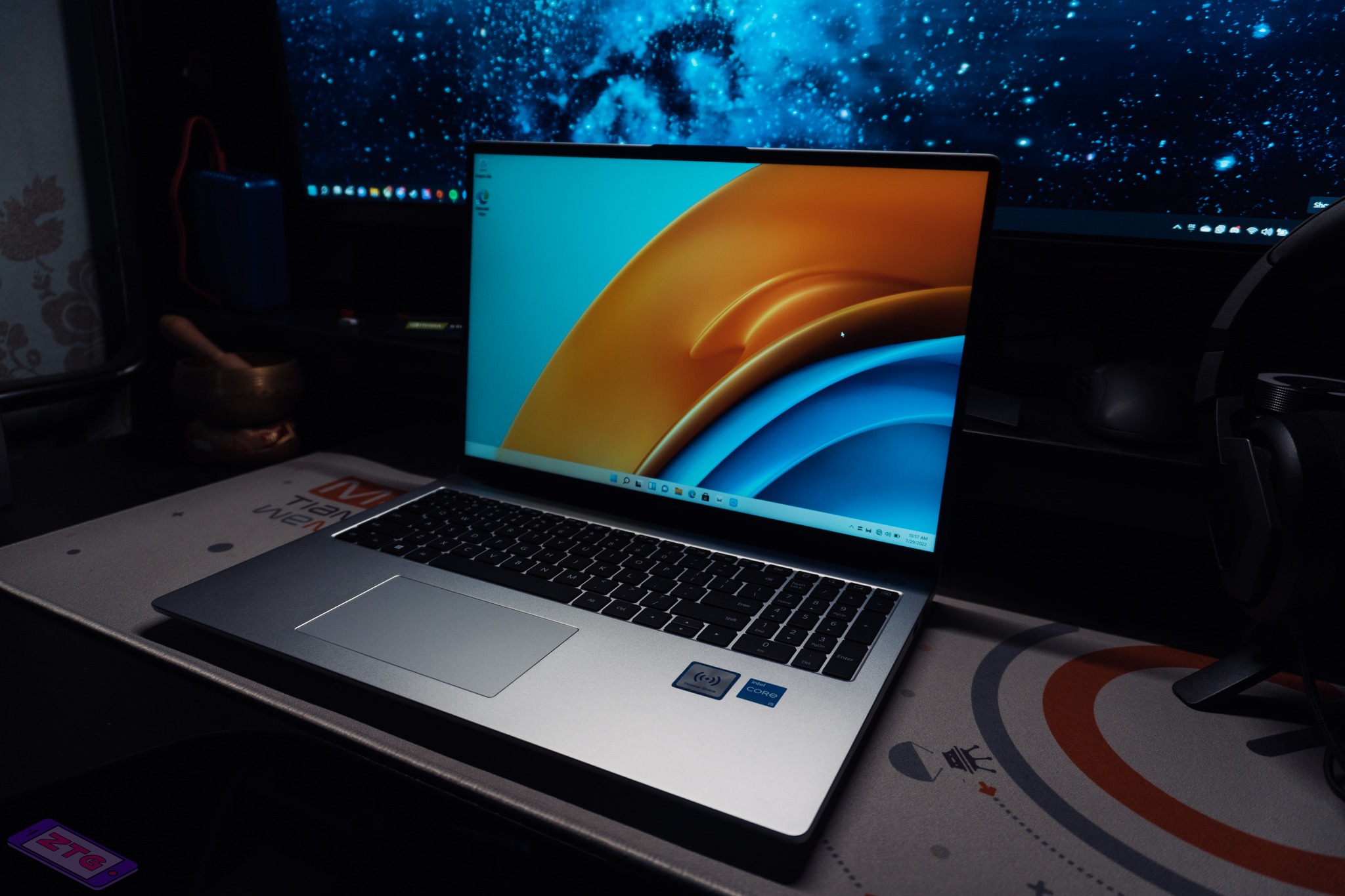 This would be the biggest change in the MateBook line, with the D16 coming in 16-inches tall, so your resolution's bumped up to 1920×1200. That being said, you'll be sure to enjoy more content thanks to a taller 16:10 aspect ratio. Being a simple IPS, colors were pretty decent and the sharpness can be easily noticed. It promised a 99% sRGB coverage and with our testing it managed to make good on that claim. This means that your videos will look nice and color, on top of being able to do some photo editing work since the MateBook D16 was able to obtain a healthy 75% of DCI-P3 gamut coverage.
The display isn't bright, going up to just 300 nits, so you'll be in for a dimmer experience if you plan to take this laptop outside for some work. For indoors, that peak brightness will do just fine and typical.
Viewing angles are ok, it's better than TN panels for sure. Definitely enough for you to show someone next to you your work, and glare is not an issue too, as the display is matte finished despite some higher end models coming in a glossy reflective finish. There's also a built in software for blue light reduction to reduce your eyestrain in the evening, so if you are that kind of people who need it, Huawei has your back.
Finally, the webcam is part of the bezel and no longer a hidden key on the top row of the keyboard like the D15.
---
Worry-free, future-proof I/O
For today's standards, I'd say that the MateBook D16 does have a pretty good set of ports to fit most situations. With 2 Type-C 3.2 gen ports you can easily charge this laptop while connecting to an external monitor, with the other 2 USB ports for your mouse and keyboard if that's your thing. Alternatively you may reserve those slots for other devices and go wireless with peripherals. You can also connect a HDMI 2.0 cable to the port and hook it to a 4K monitor for more powerful work / visual experience.
It's sad that there's no SD card slot to be seen, which is a standard for laptops these days, with some even providing a microSD one at minimum.
Main Ports
USC Type-C 3.2 gen 1 x 2 (power + data transfer and DisplayPort ALT)
USB Type-A 3.2 gen 1
USB Type-A 2.0 x 1
HDMI 2.0 x 1
3.5mm Audio Jack x 1
Typical Laptop Keyboard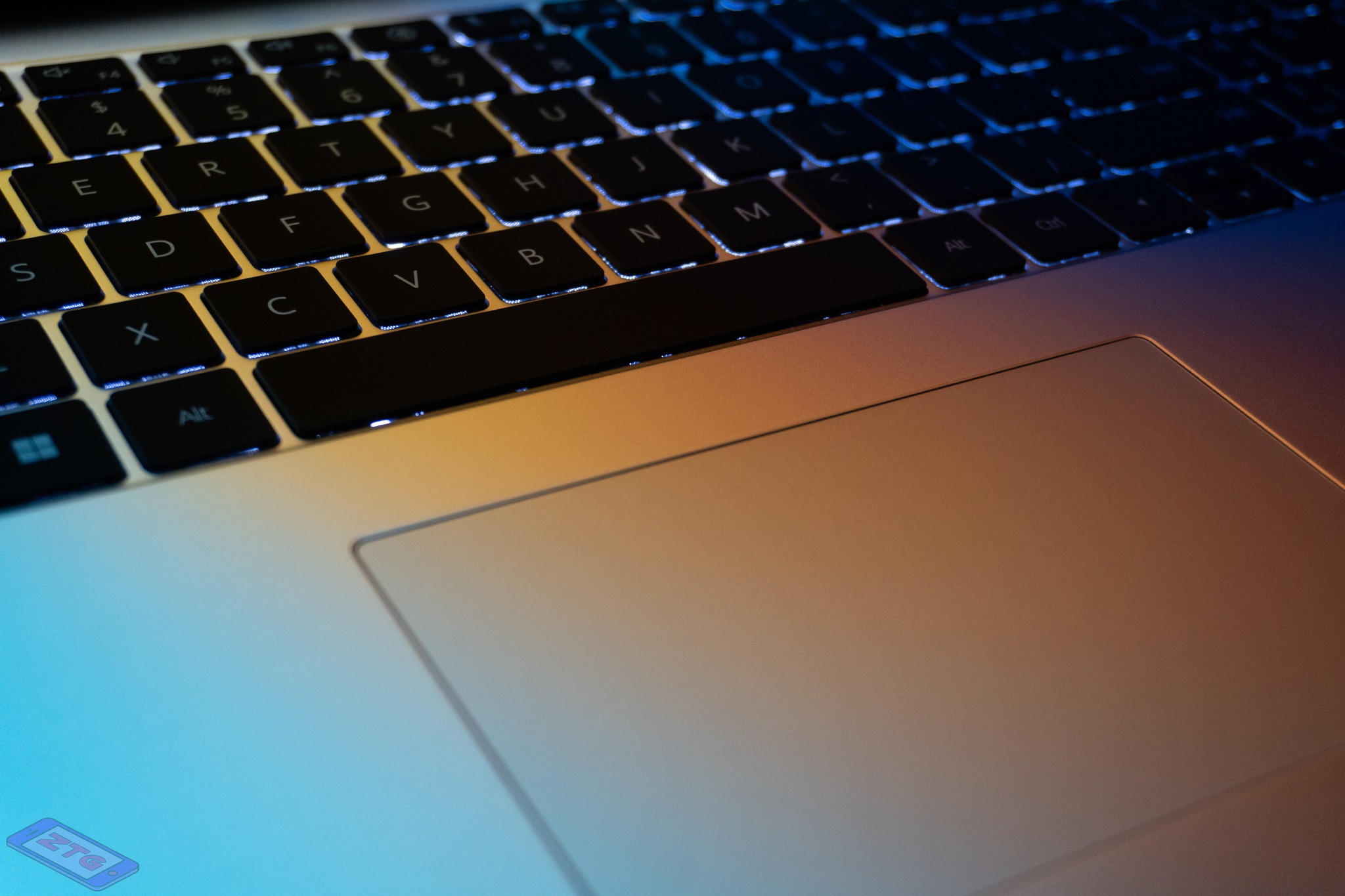 The keyboard and trackpad is pretty average. It just works. Key travels are short with generic tactile feedback, and the trackpad has the anodized metal feel to it and it's plenty large and extra tactile as it sinks down quite a bit.
While we're down here I also want to point out the finger print scanner which definitely came from a smartphone. It's a MateBook staple design and I am all for it. It came on my D15 and I don't see a reason why it wouldn't be here anyway.
---
Solid Rocking Work Performance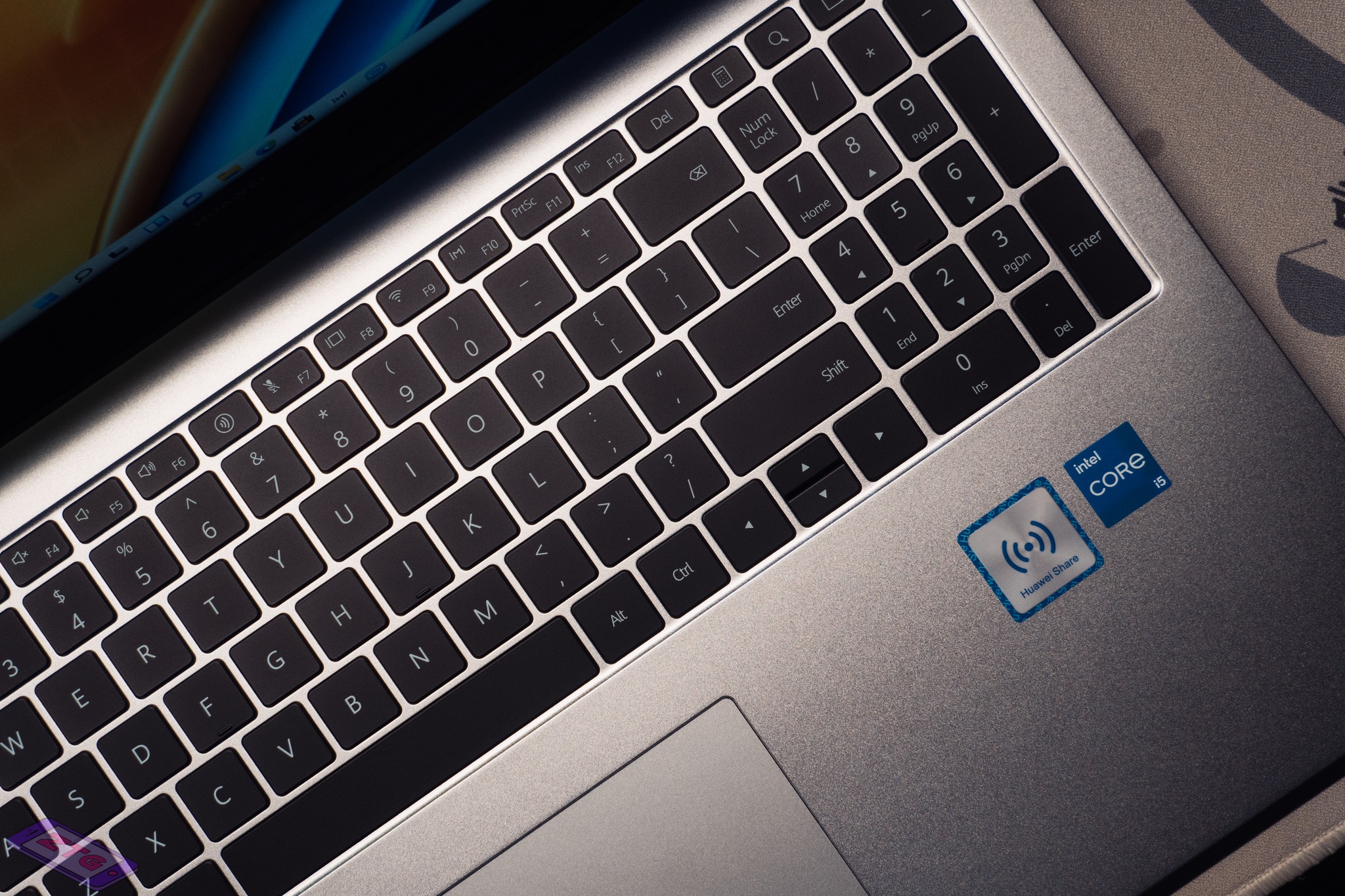 This review unit is the 12th Gen i5 setup, so it comes with 8GB of ram and 512GB of SSD storage.
Booting up and launching stuff is quick, it scores well here and will definitely empower you to start up your work quickly on the go. You get a H-series Alder Lake chip here, so there's some kick to it if you were thinking of picking this up for multimedia work. It excels more in typical office tasks, web browsing and concalls. Corpos would feel right at home here anyway.
It's also also quite a quiet operator and it's cool too, with the exception of the fans spinning when I was exporting some fat photos on Photoshop and a 4K video out of Filmora.
System-wise it's Windows 11 Home, with 2 pre-installed Huawei apps. Link Now allows you to pair with your Huawei devices for convenient drag 'n drop filing, take calls and reply messages. It also allows you to do some group collaboration work on documents and take HD video concalls, which will take full advantage of the MateBook D16's 1080p webcam. It's a really useful app if you're in the Huawei ecosystem already.
For maintenance and updates, PC Manager is there to take care of all that. You can also connect your Huawei phone or tablet here for screen-mirroring, should you need it.
A Full Working Day's Battery Life
The MateBook D16 packs a 60Whr battery that can comfortably handle a 6 hour working day on a single charge. This is a good number considering that we're getting a powerful Intel chip compared to the low-power options so a laptop like this is basically trading battery life in favor of performance which is something I prefer since I prefer to leave it plugged in when I'm doing heavy tasks.
The included 65W USB-C charge fills up the battery within the 2-hour range, which is considered pretty standard in today's scene. If you're in a pinch with time, it's worth noting that a half hour's charging fills it up to 40-ish %.
---
The MateBook Remains As A Solid Mainstream Option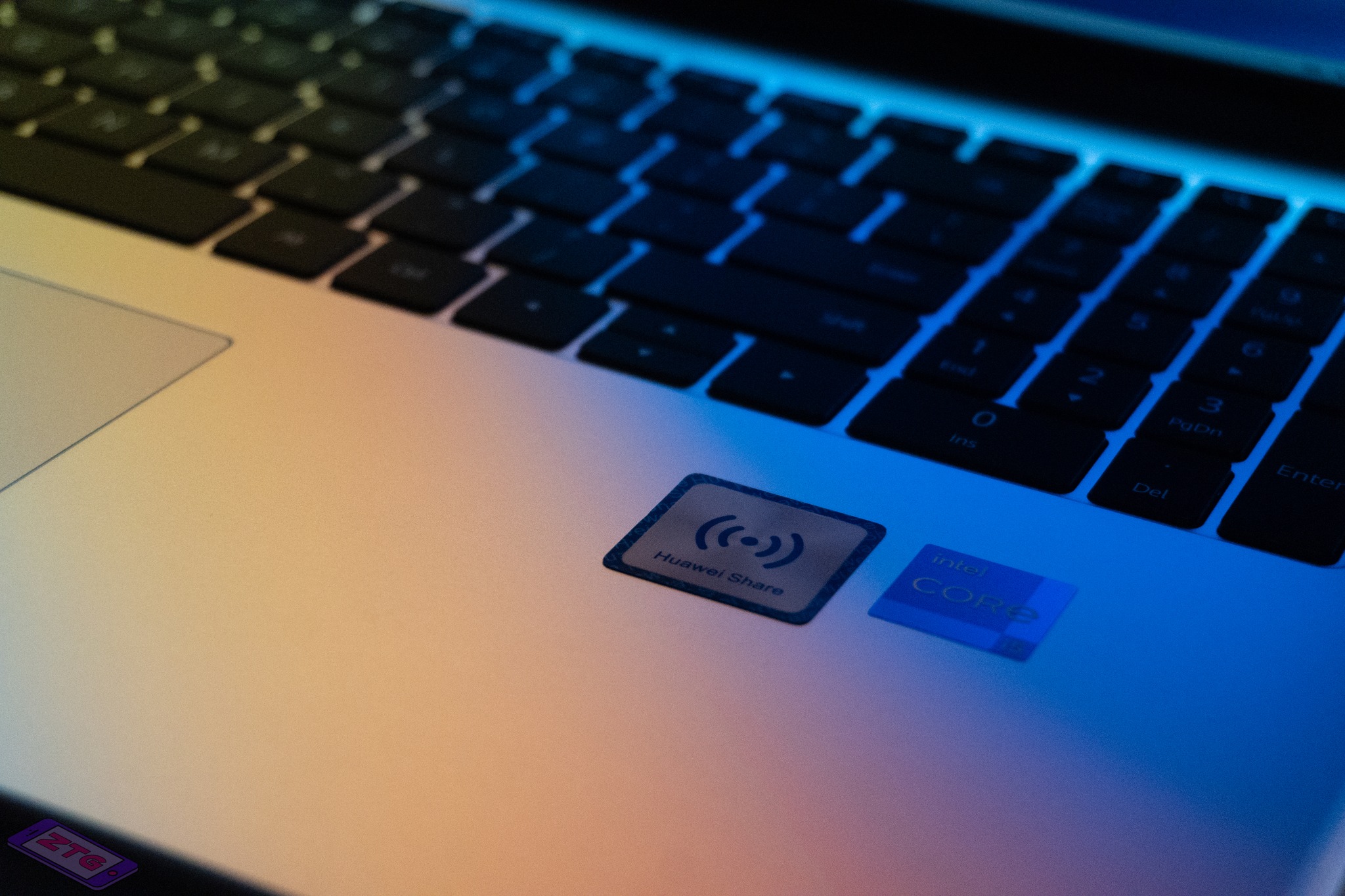 The MateBook D16 offers more over the MateBook D15 with a taller screen that everybody can enjoy. With a starting price of RM 3399, you're getting an Intel 12th Gen chip that offers both performance and a decent but not best battery life. This would go in favor of those looking for better processing speed over battery life especially when plugged in. This price bracket is heavily contested since the RM 3000 range is the midpoint between entry-level to midrange. The MateBook D16 just sits cushy in this range but can be beated by competitors that offer better RAM solutions, faster WiFi, etc.
It does however have quirks that may or may not be forgivable, such as the omission of any card reader and soldered RAM slots.
---
---