A smartphone that folds. A device that gives you multitasking capabilities that surpass current smartphones that's available in the market right now. Malaysia's go-to foldables name is Samsung, and their Galaxy Z series – the phone best suited for trailblazers.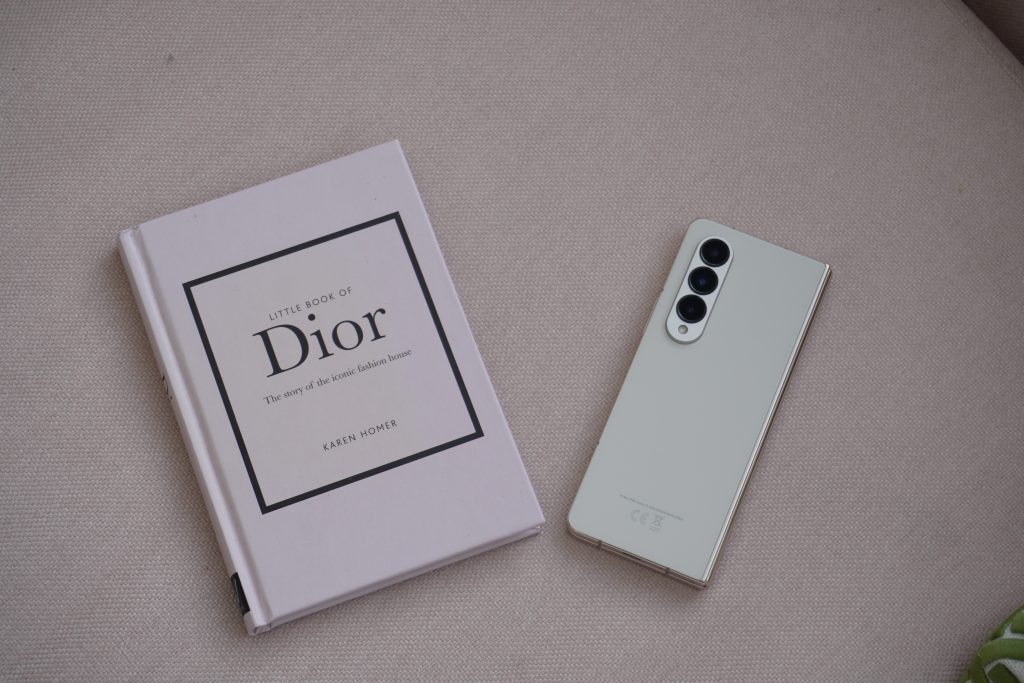 Although marketed as a device that is designed to make your daily affairs easier and more efficient, this device managed to be one that sets trends due to increasing adoption rates. Instead of the standard and limiting features of the current bar shaped smartphones, the Galaxy Z series is resonating with customers who truly want something unique that will further enhance their daily lives. They are no longer limited to a small screen and can now expand their horizons and unfold their device to a larger screen.
We've Gotten Hold Of Some Foldable Adopters. Here's What They Had To Say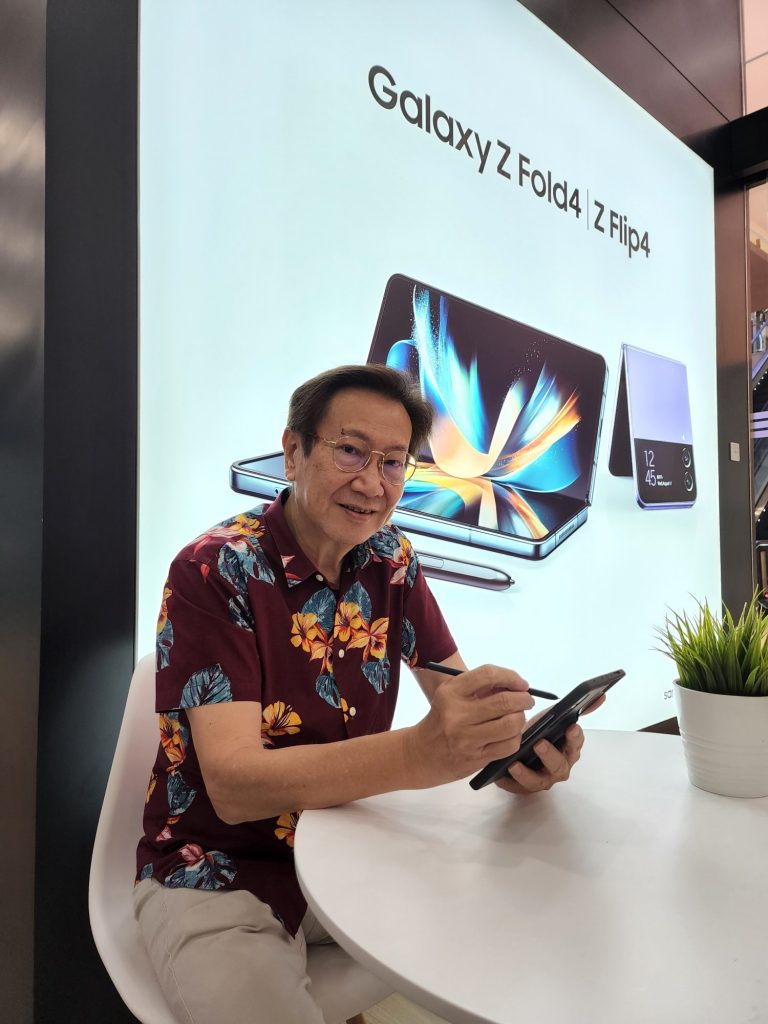 "I am very happy to be one of the first to receive the Galaxy Z Fold4 in Malaysia. The screen is really big when it unfolds and people like me need it as it empowers me to go anywhere and still do my work.
 "I also like the S Pen as I was one of the first to purchase the Galaxy Note when it first launched many years ago. This helps me with my work too and I would encourage everyone who wants to buy to take the opportunity to grab the pre-order deals and in my view, it really has the best deals.
Dato Simon, Pioneering Business Man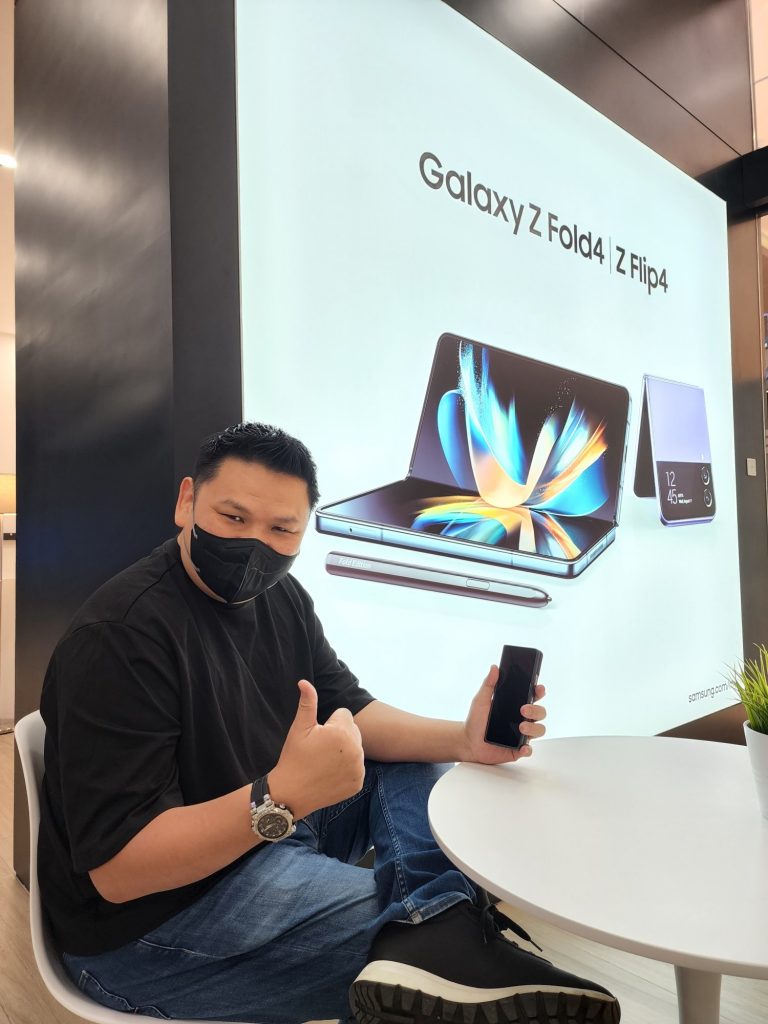 The Galaxy Z Fold4 is very sleek, very professional for day to day working and the reason I decided to get this phone is because at my age, my eye sight is not sharp anymore and the wider screen enables me to view documents and data accurately. Digital signature is now a legal way to sign and the S Pen helps with that.
Gary, Entrepreneur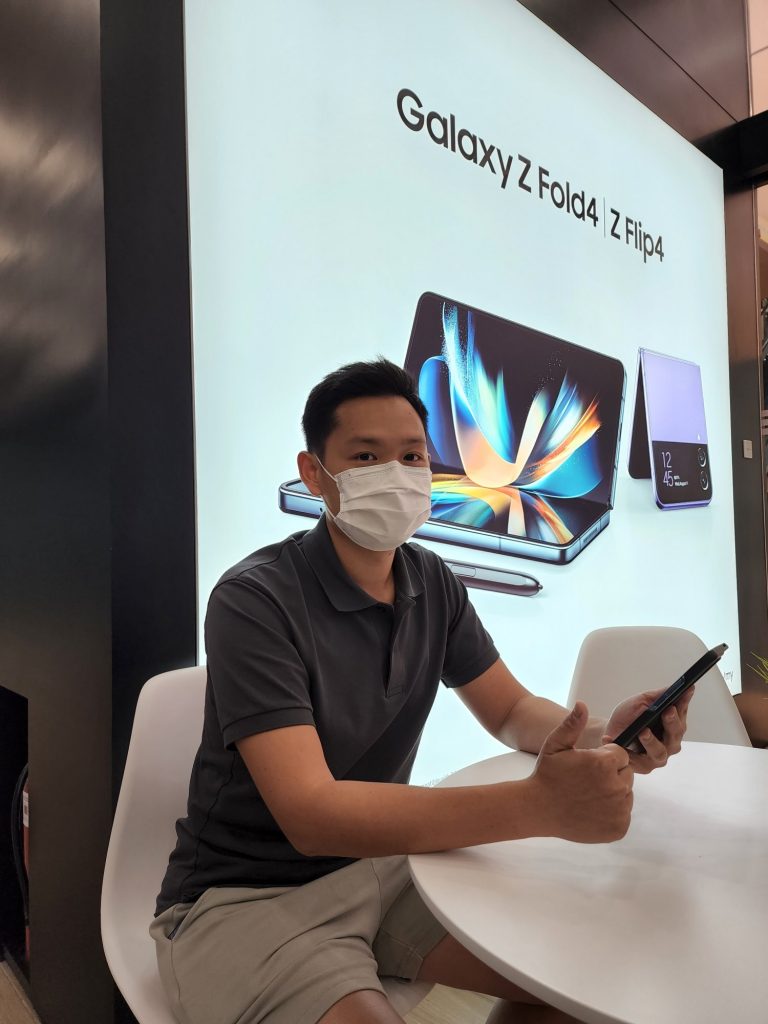 "I'm upgrading from the Samsung Galaxy Note10+ and I wanted this phone because of the multi-tasking feature which I learned from YouTube.  I also learned that the battery life is much better on the Galaxy Z Fold4 especially when compared to the Galaxy Z Fold3 so that made me decided to upgrade."
David Wong, Galaxy Fan
"I decided the get the Galaxy Z Flip 4 because of the compact versatile design and it's pocketability features and I am able to read and reply text messages without unfolding my phone.
Mohd Zulnadi, Emerging Trendsetter   
---
Be sure to save the dates below and get your hands on the all new Galaxy Z Flip4 and Galaxy Z Fold4 with best in town offers at the scheduled roadshows!
| | |
| --- | --- |
| Roadshow Event Date | Location |
| 2 September – 4 September 2022 | Mid Valley Southkey, Johor Bahru |
| 2 September – 4 September 2022 | Setia City Mall, Shah Alam |
| 9 September – 11 September 2022 | Imago Mall, Kota Kinabalu |
| 9 September – 11 September 2022 | Plaza Gurney, Georgetown |
| 29 September – 2 October 2022 | Sunway Pyramid, Bandar Sunway |