With the official announcement of the highly-anticipated HONOR X9b's release this November 1st confirmed, HONOR Malaysia is setting up even more fun factors – with a huge cashback of RM 1,500 to be won.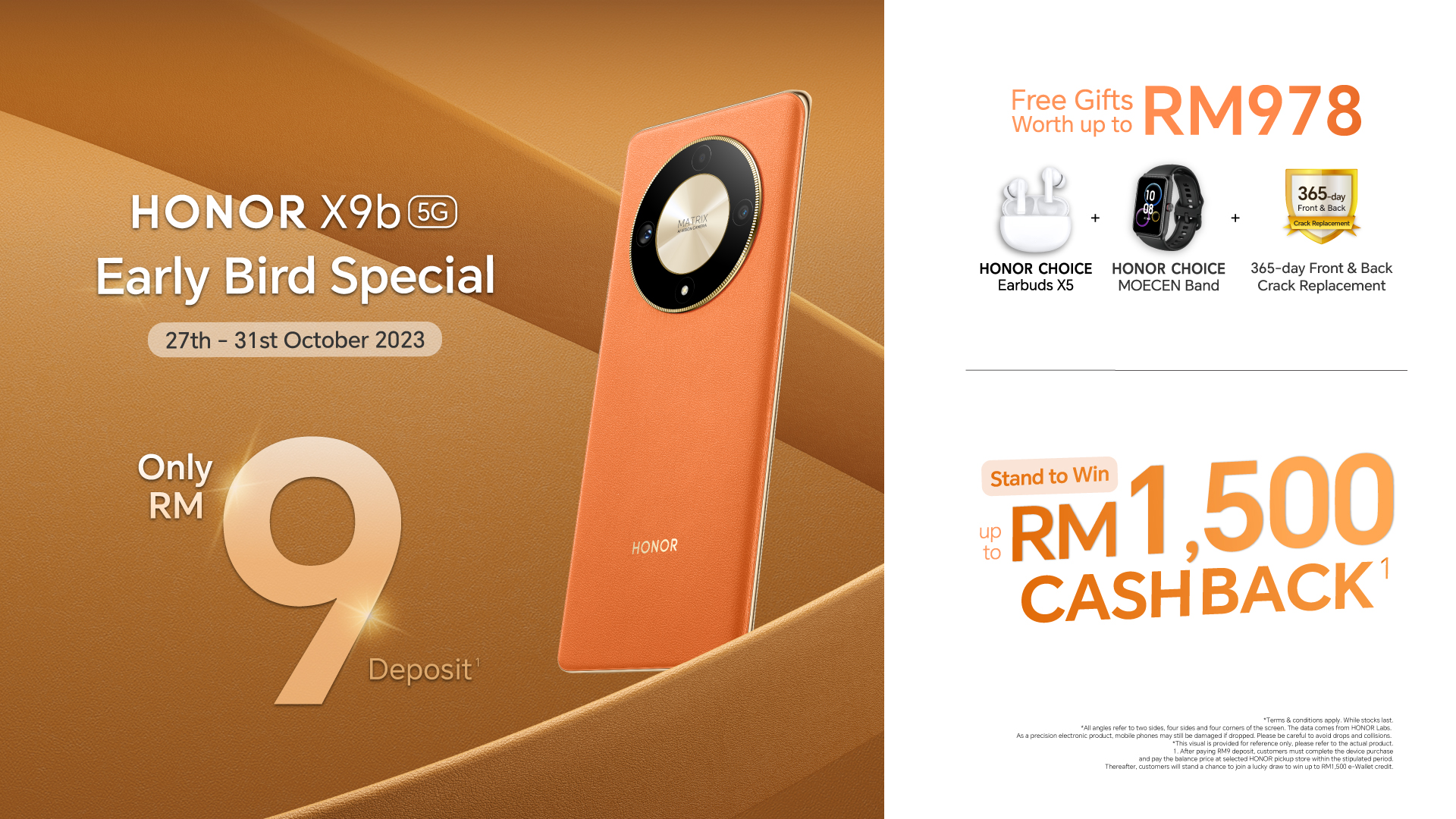 From October 27th till 31st, with a RM 9 deposit, the much coveted HONOR X9b can be reserved – while entitling buyers to stand a chance to win cashback up to RM1,500, buyers are also entitled for free gifts worth up to at RM 978 – including a 365 Days Front & Back Crack Replacement, HONOR CHOICE Earbuds X5 and HONOR CHOICE MOECEN Band.
Shipping wise, customers who joined Early Bird Specials are priorities to ship and to be among the first batch to receive HONOR X9b 5G. This is one early bird promo surely not to be missed out.
*After paying RM9 deposit, customers must complete the device purchase and pay the balance price at selected HONOR pickup store within the stipulated period. Thereafter, customers will get stand a chance to win up to RM1,500 e-Wallet credit.
What Is The HONOR X9b?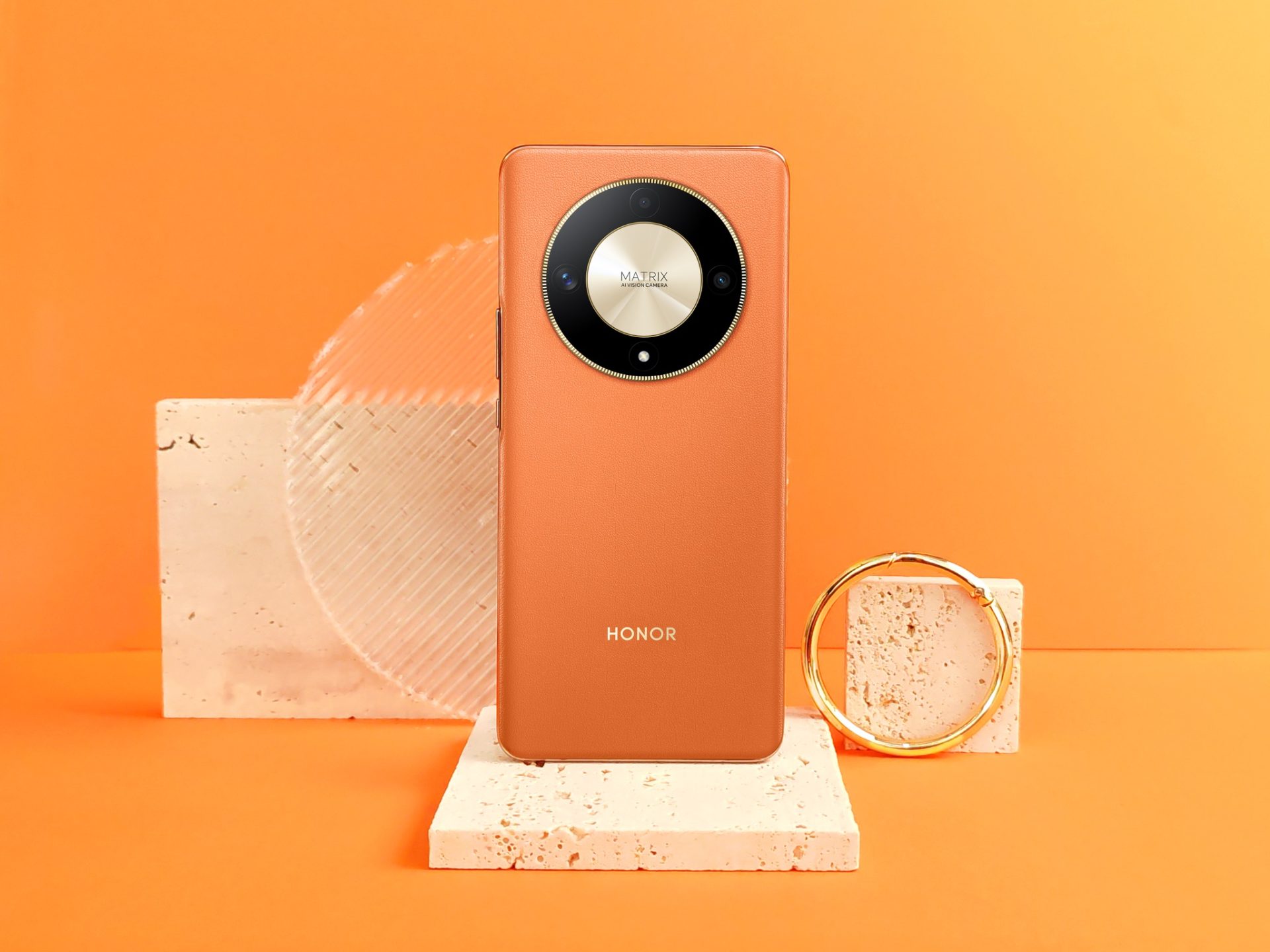 The HONOR X9b is HONOR's latest mid-ranger, continuing the brand's legacy on making highly durable devices in terms of body and even the screen.
First, featuring a new generation of protection with a three-layer structure of partial reinforcement of the screen and surrounding buffer protection around the screen, the HONOR X9b is well protected around the screen, further sealed by in internal fuselage. Second, thanks to an innovative low-modulus cushioning material with flexible micron-level gaps that form around the screen, fall impact can now be absorbed up to 1.2 times.
With enhanced cushioning and reinforced narrow slits, the micro-level gaps created in the structure design deform and absorb energy, reducing the impact of the HONOR X9b 5G as an overall and acting as an airbag to prevent cracked screens or damage.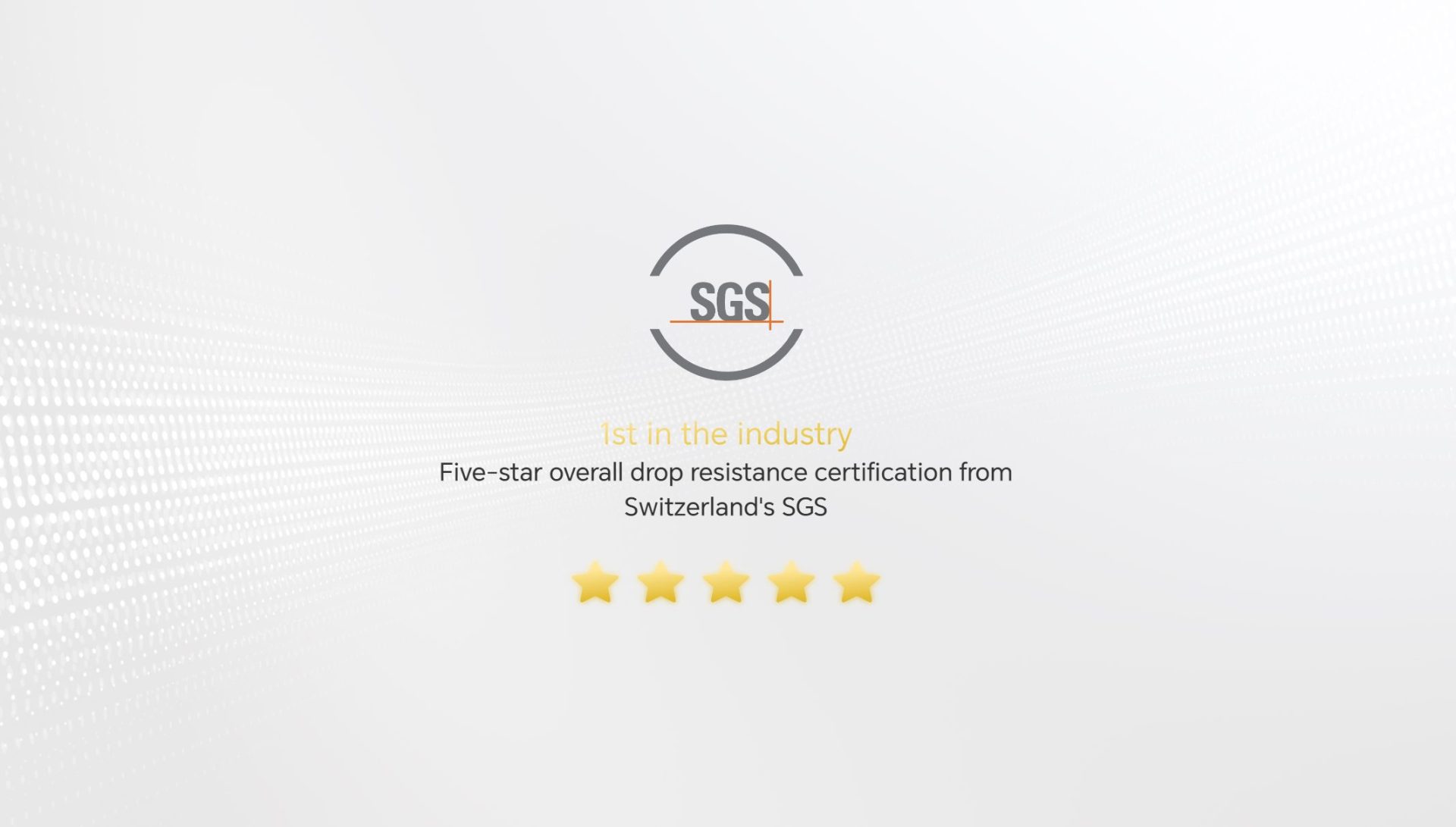 With these new innovations, the HONOR X9b boasts the first in the industry to receive a Five-Star Overall Drop Resistance certification from Switzerland's SGS. Safe to say, HONOR is not holding back on its protective features to ensure that its latest release is one tough to crack.
When it comes to major upgrades, the HONOR X9b 5G intends to stay competitive device in the midrange segment of the smartphone market. From significant upgrades in its battery life, camera, display and chipset to name a few, fans have reasons to get excited as specs and price will be announce during the HONOR X9b 5G Malaysia Launch Event, coming in hot this coming November 1st 2023, 7pm.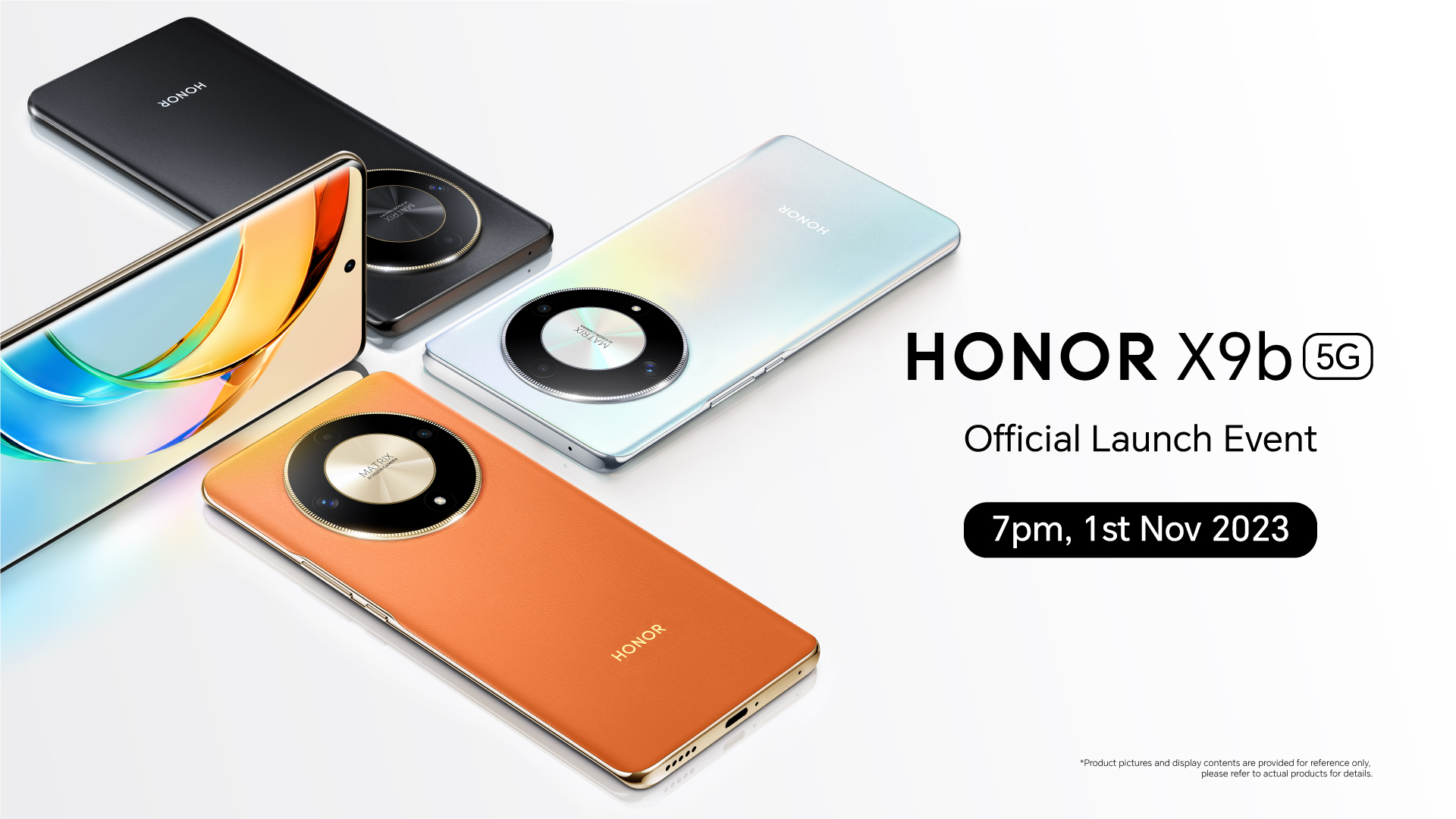 Save the date: November 1 at 7 pm
The official launch of the HONOR X9b 5G is a milestone of an occasion, and HONOR loves to have fans to be part of it. Join us for the live stream on November 1 at 7 pm on HONOR Malaysia's Facebook page. It's your chance to witness the toughest HONOR's smartphone to date, so make sure to save the date!
There is nothing hotter than the upcoming HONOR X9b 5G – the All-angle Ultra-Tough smartphone. For all you need to know about the HONOR X9b 5G, see it first on: https://bit.ly/HONORX9bPR .