Adobe's software for all things photography and design has always been an expensive neccessity, even for non-design and photography individuals who just want to touch up or make quick edits even as a hobby. It seems like the platform has goals to make their original software more accessible by slashing the prices of their subscription by up to 40%, which should motivate the masses from relying on their pirated versions.
As Seen On The Website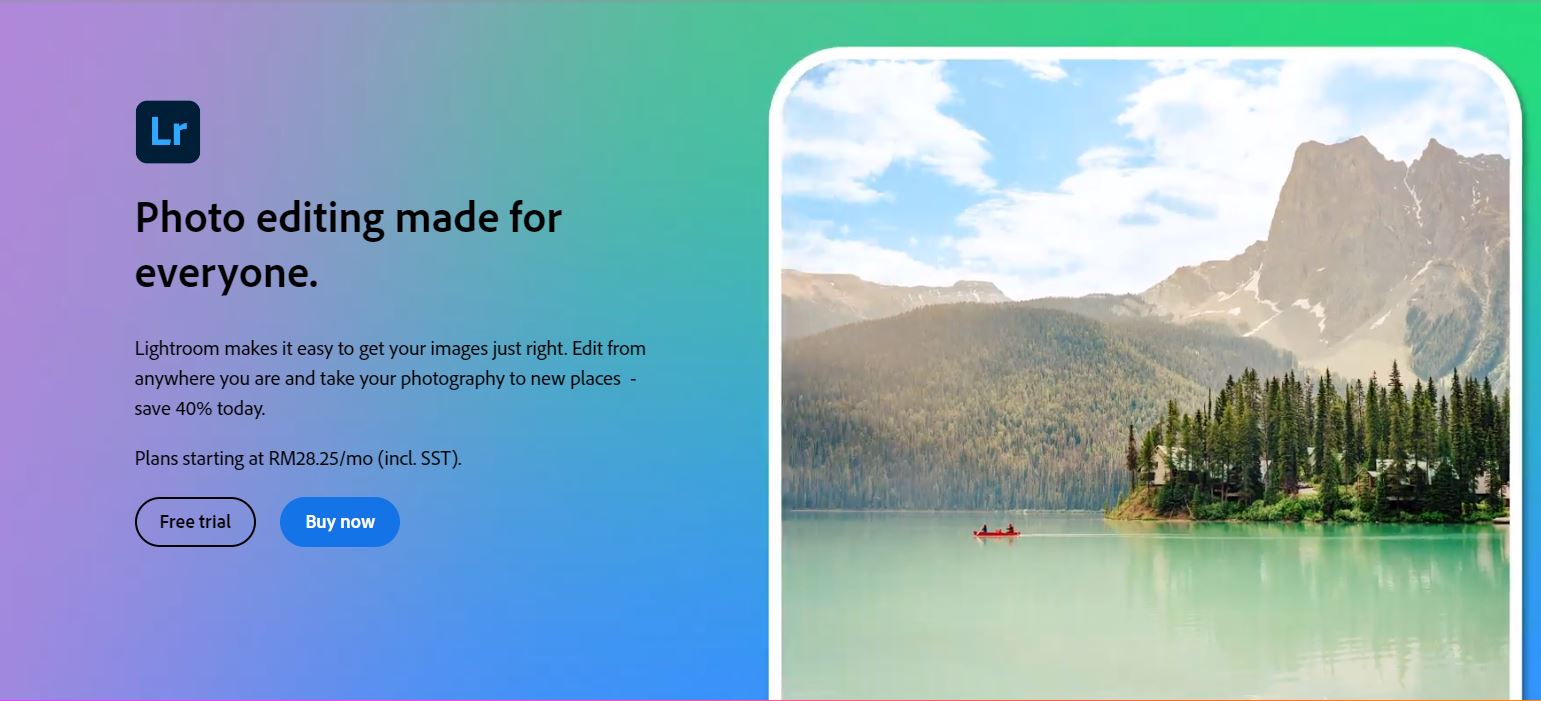 As you can see, Adobe's plans for Lightroom at minimum will start from RM 28.25 a month, or RM 339 annually billed upfront. That means for even slightly less than RM 1 a day, you are able to get Lightroom, Lightroom Classic, Photoshop and Photoshop Express on all platforms including Windows, MacOS and iPad complete with 20GB of cloud storage space.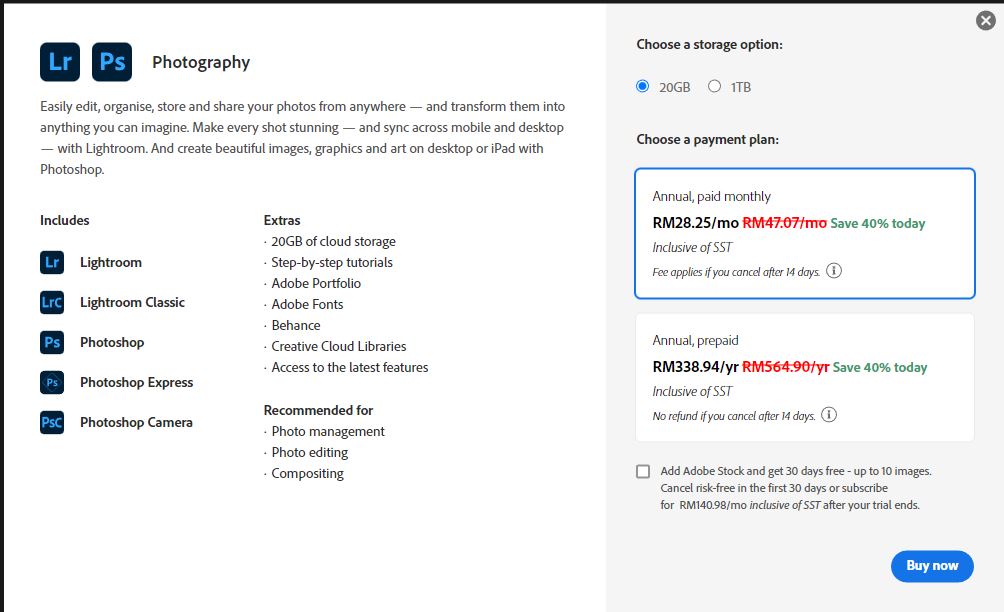 ---
How About Other Products?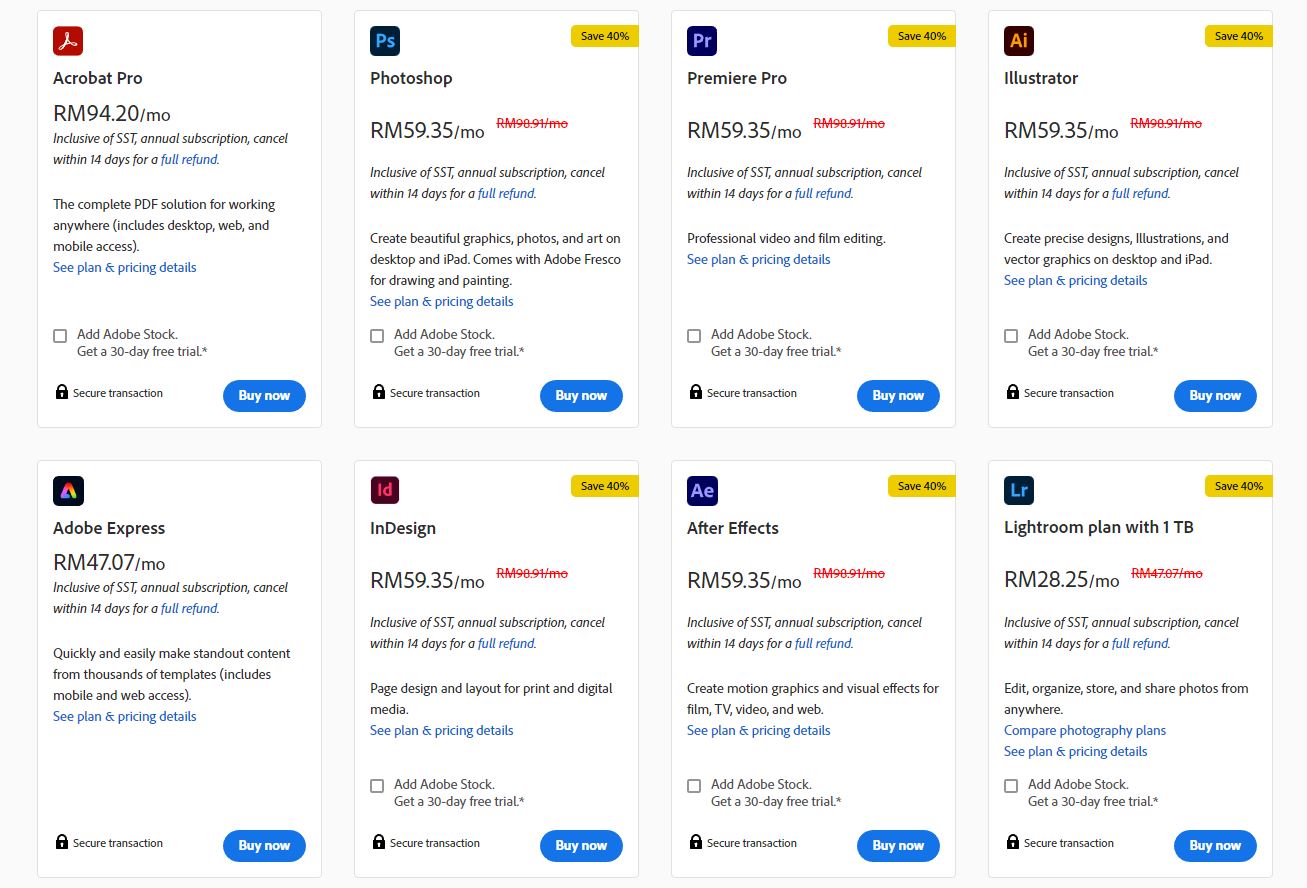 Other products get discounts too, with standalone Premiere Pro, Illustrator and After Effects going for RM 59.35 monthly each, or if you want to forgo Photoshop you can get Lightroom with a 1TB cloud for the same RM 28.25.
How Long Will This Last?
For now, there's no confirmation if this is the permanent price, but we have inclination to believe that it is because you can pay for it annually upfront after your Free 7 Day trial is complete. We'll update this article once we have a confirmation from the folks at Adobe.