Samsung S23 fe
The Galaxy S23 FE is Samsung's model to end the year for the S series, once again bringing fan-favorite features into a more affordable shell. It does however command an asking price of RM 2699, but does it have enough as a phone to impress the likes of today's marketing offerings in that tier?
Good
Solid Design
Good gaming thermal performance
IP68 Waterproof
Decent camera setup
Ungood
Priced uncompetitively
128GB storage is too little for a base model
No bypass charging
---
Specs
Processor
Exynos 2200 (4nm)
RAM & Storage
8GB+128GB
8GB+256GB
Display
6.4'' FHD+ Dynamic AMOLED 2X, 120Hz
Cameras
50 MP, f/1.8, 24mm (wide), PDAF, OIS
8 MP, f/2.4, 75mm (telephoto), PDAF, 3x optical zoom
12 MP, f/2.2, 123˚ (ultrawide)

10 MP, f/2.4, (selfie)
Battery
4500 mAh
25W Fast Charging
Price
8GB+128GB – RM 2699
8GB+256GB – RM 2999
Colors
Graphite, Cream, Mint, Purple
---
Design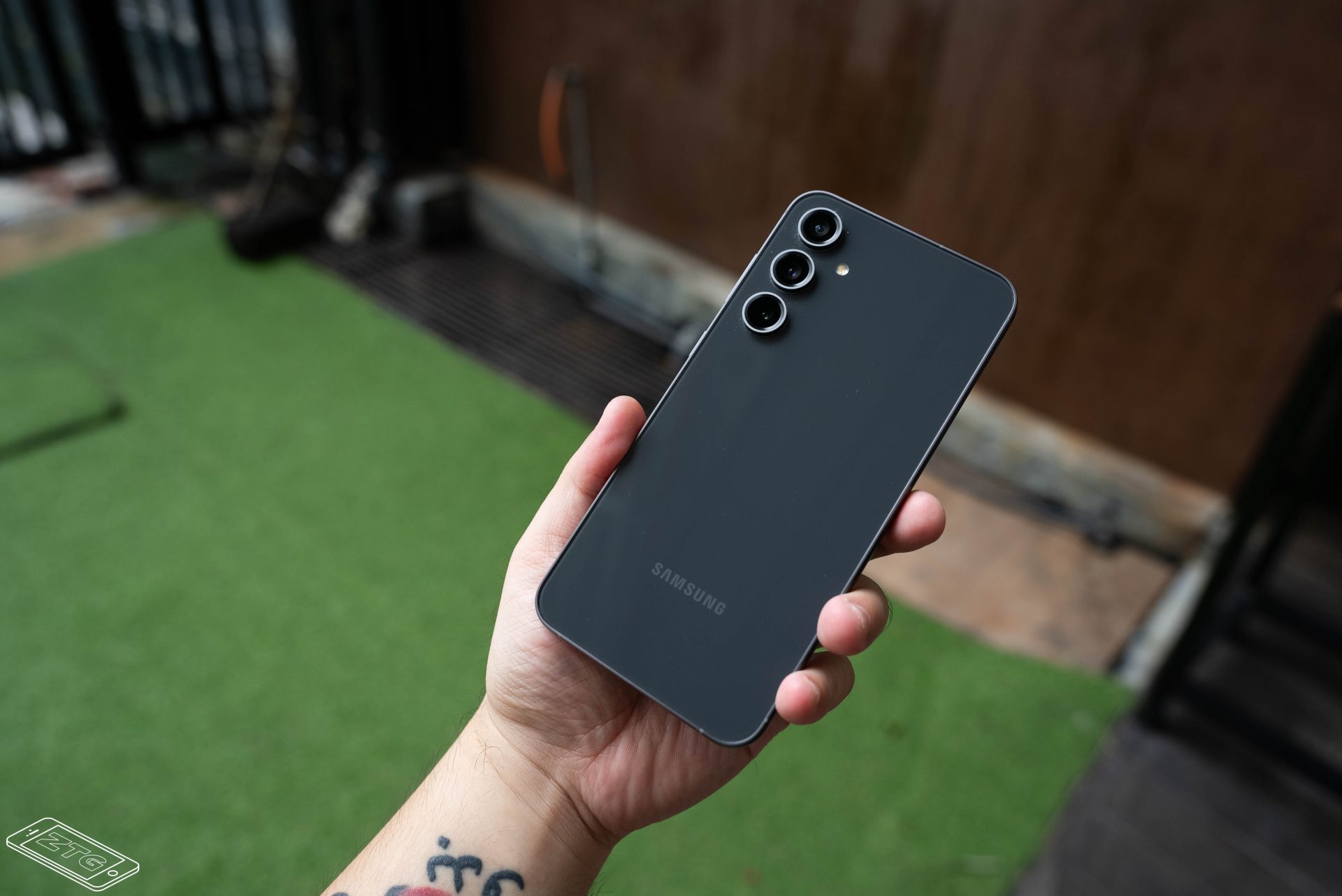 Typical Samsung S series DNA
The S23 FE is a splitting image of the S23, with a slightly larger display at 6.4″ compared to 6.1″, but just a tad shorter than the S23+.
Front: The front of the S23 FE is dominated by a large and beautiful display. The display is surrounded by a very thin bezel, and there is a small punch-hole cutout in the top center for the front-facing camera.
Back: The back of the S23 FE is made of glass with a clear finish. The camera module is located in the top left corner, and it features a triple-lens camera system. The camera module juts out slightly from the rest of the body, but it is not too noticeable.
Sides: The sides of the S23 FE are metal with a contoured design. This makes the phone comfortable to hold and grip. It's comfy to hold and with a hefty 168 gram weight class, it generally feels great.
The design makes sense, it's a Fan Edition of the mainstream S23 series so nothing much needs to change, except for the size maybe. It's easy to just say that this, in terms of size is an S23.5. There's really nearly no difference from a physical standpoint. It looks and feels great as a phone but that's only the beginning of what makes a good phone.
The S23 FE is also IP68 waterproof, which makes it ideal to to use in the rain and other dampening situations.
6.4″ OLED Screen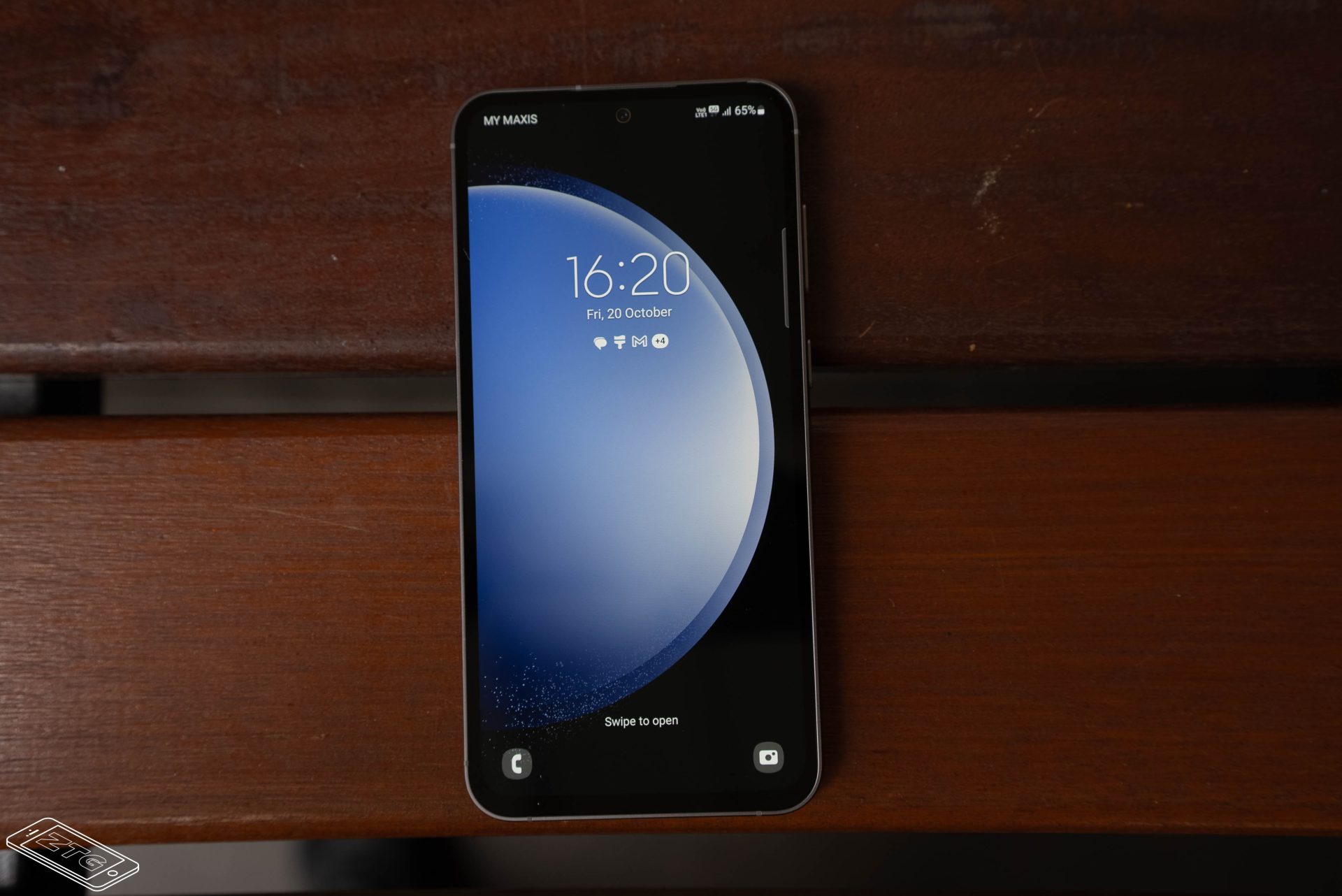 The screen tech is pretty much retained from last years, which is a 6.4″ Dynamic AMOLED 2X that goes up to 120Hz. It's a gorgeous display with 2 display profiles, with Vivid being default and Natural being the second option. They both tackle different coverages, with Vivid being DCI-P3 and Natural being sRGB.
I'm pretty used to being on the DCI-P3 space but if you intend to use this as a camera phone (which you should), I suggest going to Natural for a more realistic representation of your photos. Either way though, be it watching shows or playing games, the S23 FE's display is rich and smooth, with deep colors and contrast to make anyone satisfied.
Like its bigger brothers, the S23 FE is able to switch between refresh rates on-the-fly, depending on what you're currently doing with the screen on. The majority of the time you'll be getting true 120Hz, while at some points of idling it'll tone down to 24Hz and 60Hz when you're browsing the web.
The Works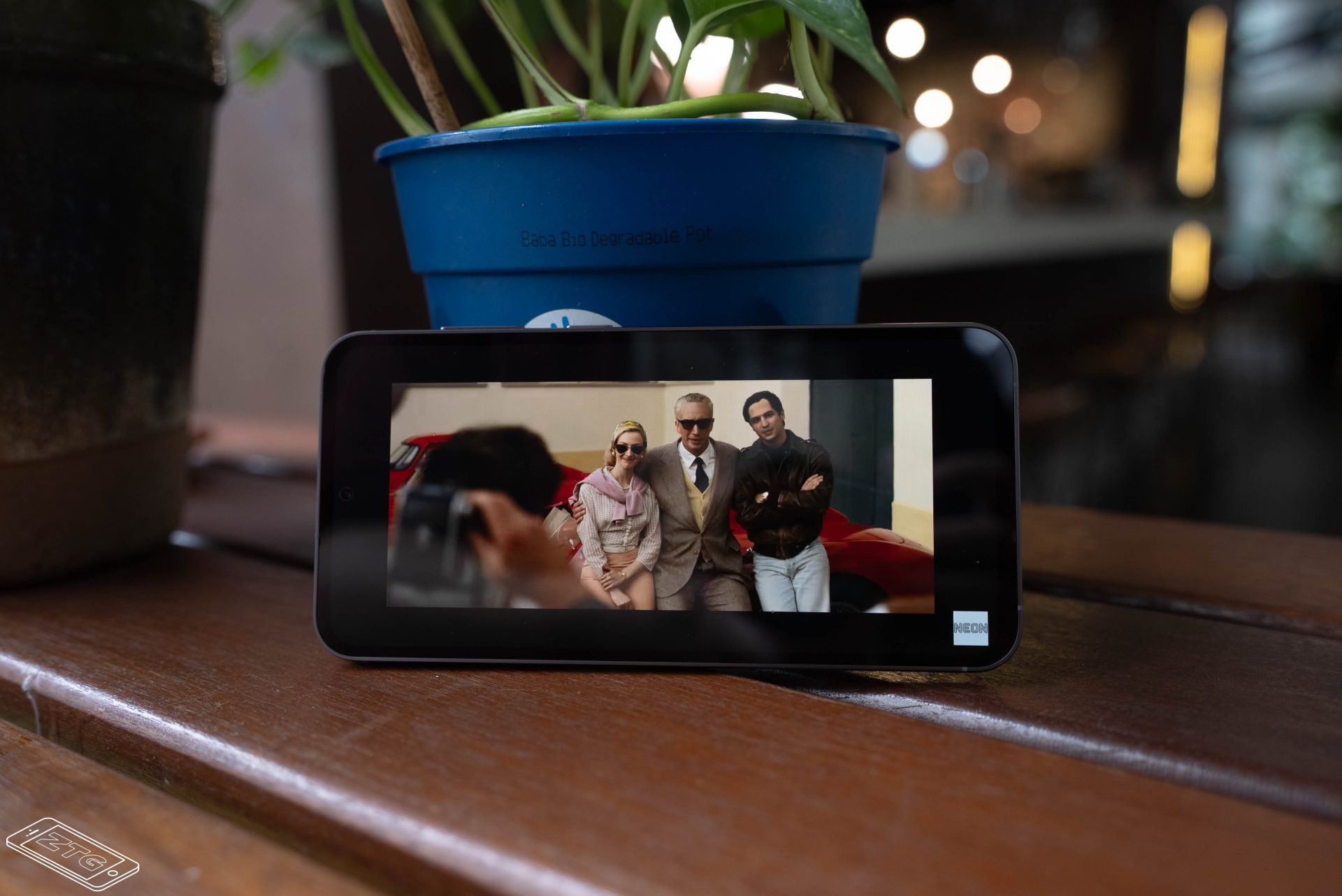 As an FE, there will be certain things that will be cut to make it more affordable, and this time around it's the chipset. The Galaxy S23 FE gets the Exynos 2200, as seen on the S22. It's actually not a bad chipset at all, in fact, I would go as far as to say that it's actually pretty good. It's aimed to be a Snapdragon 8 Gen 1 equavalent but it did have a rocky start since its debut back in January 2022 on the S22 series. Since then, there's been constant optimizations to how it runs, and it's definitely made strides in performance and graphical improvements. Samsung is well aware about their rocky history with their Exynos lineup, and finally adds more oil into a machine to commit to it.
That being said, it felt incredibly balanced. Everything, especially on the latest One UI 5.1 was smooth and straight to the point, and every day use seemed pretty easy for the S23 FE. Battery lasts up to a full day even on heavy use, considering that it only uses a 4500 mAh unit, which meets the basic expectation of a smartphone these days. This translates to a 4-5 hour screen-on time, which will end up with a bout 20-ish% left in the tank so you could technically push it to nearly 6 hours which would make it good.
A full charge takes about an hour and 30 minutes using a Samsung 25W charger (not included), and if you're short on time, you'll get to at least 50% in 30 minutes. This isn't that bad, even though we're living in times where competitors focus on obtaining a full charge in 30-40 minutes.
The Galaxy S23 FE also does well for games, from simple titles like Monopoly Go! all the way to Eversoul and Dead Cells. It's smooth and it'll definitely support 120 FPS titles should you choose to run those. Mobile Legends however, was only able to run on 60Hz which was a little disappointing. As for heat, the S23 FE only gets mildly warm at best, all thanks to a large vapor chamber which none of the S22 series got to back it up. If you're a casual gamer, you won't find the S23 FE to get annoyingly hot, at most you'll just get a warm spot on the top left that's all.
Sadly, there's no Bypass charging protocols in the Game Booster settings to let you power your device from the charger directly without touching the battery, something which I know is a fan favorite feature as seen on the S23 Ultra which many would enjoy.
Finally, I would just say that the S23 FE is suitable for casual-medium level gamers looking to bury themselves in a short sessions throughout the days. For committed, heavy gamers who are competitive or just downright invested into mobile gaming should go for at least the S23+ or straight up go for the S23 Ultra.
---
Camera System time.
The Galaxy S23 FE has a pretty generalist triple camera setup- a 50 MP primary sensor, 3x 8 MP optical telephoto and a 123˚ 12 MP ultrawide sensor.
Standard Wide Angle
The Galaxy S23 FE's primary camera is a 50MP sensor with OIS and f/1.8 aperture. It is the same sensor that was used in the Galaxy S22, and it produces excellent results in a variety of lighting conditions.
In daylight, the primary camera captures images with sharp details, accurate colors, and good dynamic range. Even in low light, the camera is able to capture a lot of light, resulting in bright and clear images.
Key Points :
50MP sensor with OIS
f/1.8 aperture
Super Night Solution for low-light photography
Dual Pixel PDAF for fast and accurate focusing
Scene Optimizer to automatically adjust settings for different scenes
Ultrawide Angle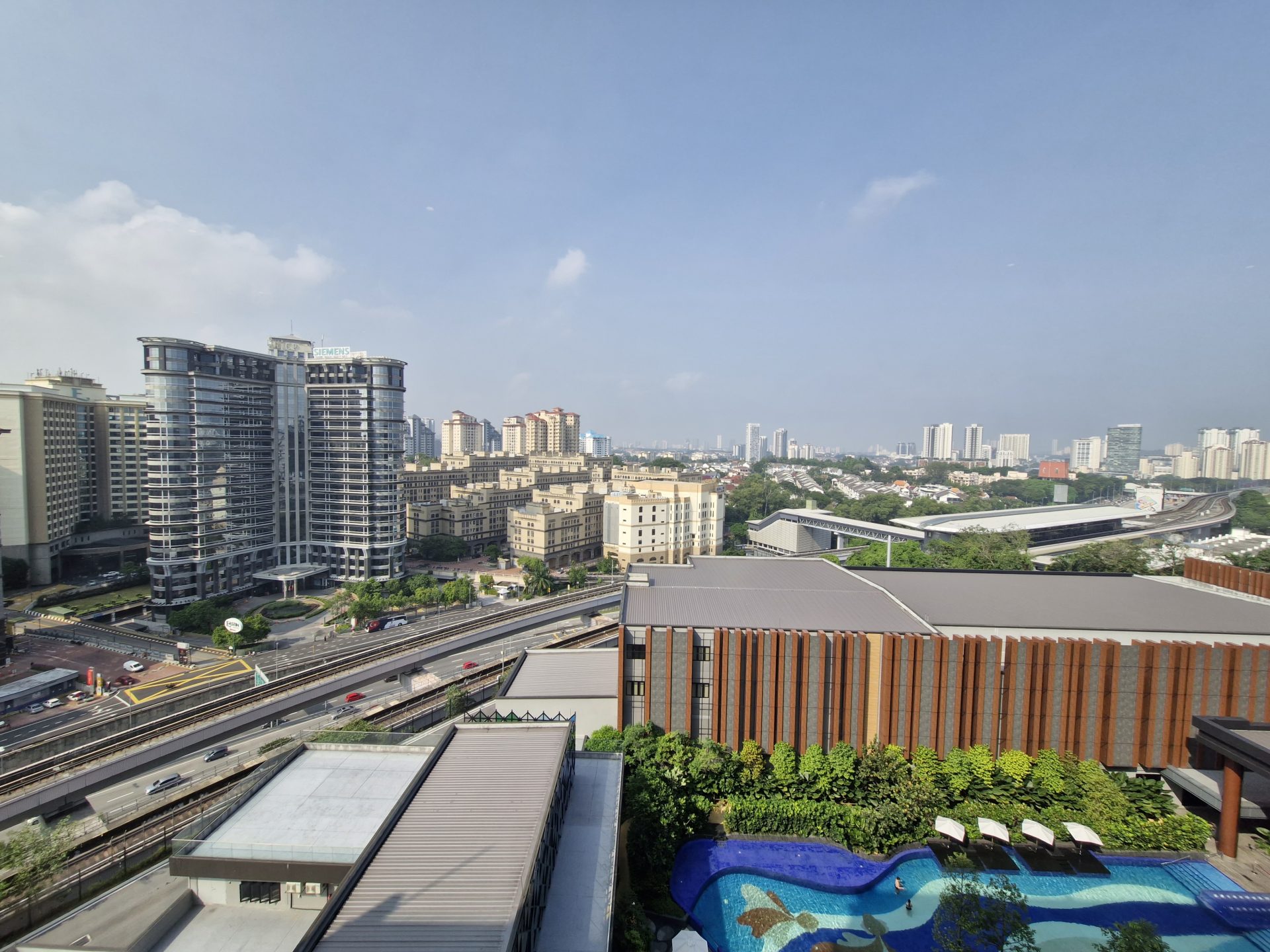 The Galaxy S23 FE's ultra wide camera is a 12MP sensor with f/2.2 aperture a 123-degree field of view.
Key Points :
12MP sensor
f/2.2 aperture
123-degree field of view
Super Night Solution for low-light photography
The ultra wide camera is great for taking landscape photos, group photos, and photos in tight spaces. It's the same sensor on the S23, and as usual, it does a bang up job when it comes to disortion and general details. Edges may be soft, but it's definitely not the softest I've seen so I'd say that it's pretty good still. Usually, a simple crop would get rid of unbearable soft edges and so far on the S23 FE I honestly didn't feel the need to. Don't forget, there's also autofocus here so be sure to lock on to the right subject!
Optical Zooms
The Galaxy S23 FE's telephoto camera is an 8MP sensor with f/2.4 aperture and 3x optical zoom. This allows you to zoom in on your subjects without losing too much quality. As you can see, most of the cat's fur is well preserved without any over-sharpening, and considering this is a complex texture, I'd say that this is a pretty good telephoto, second only to the S23's 12MP sensor that wins through higher resolution.
Key Points :
8MP sensor
f/2.4 aperture
3x optical zoom
Beyond 3x
At 10x-30x, which Samsung calls Space Zoom, it will start relying on the main sensor's 50MP resolution and crops into it. It's always going to be impressive, being able to see things from afar but that's as much as I'd recommend using this feature for. There's gonna be lots of aggressive sharpening in post, so be sure you know what you intend to do with this kind of zooming feature.
LowLight / Night Mode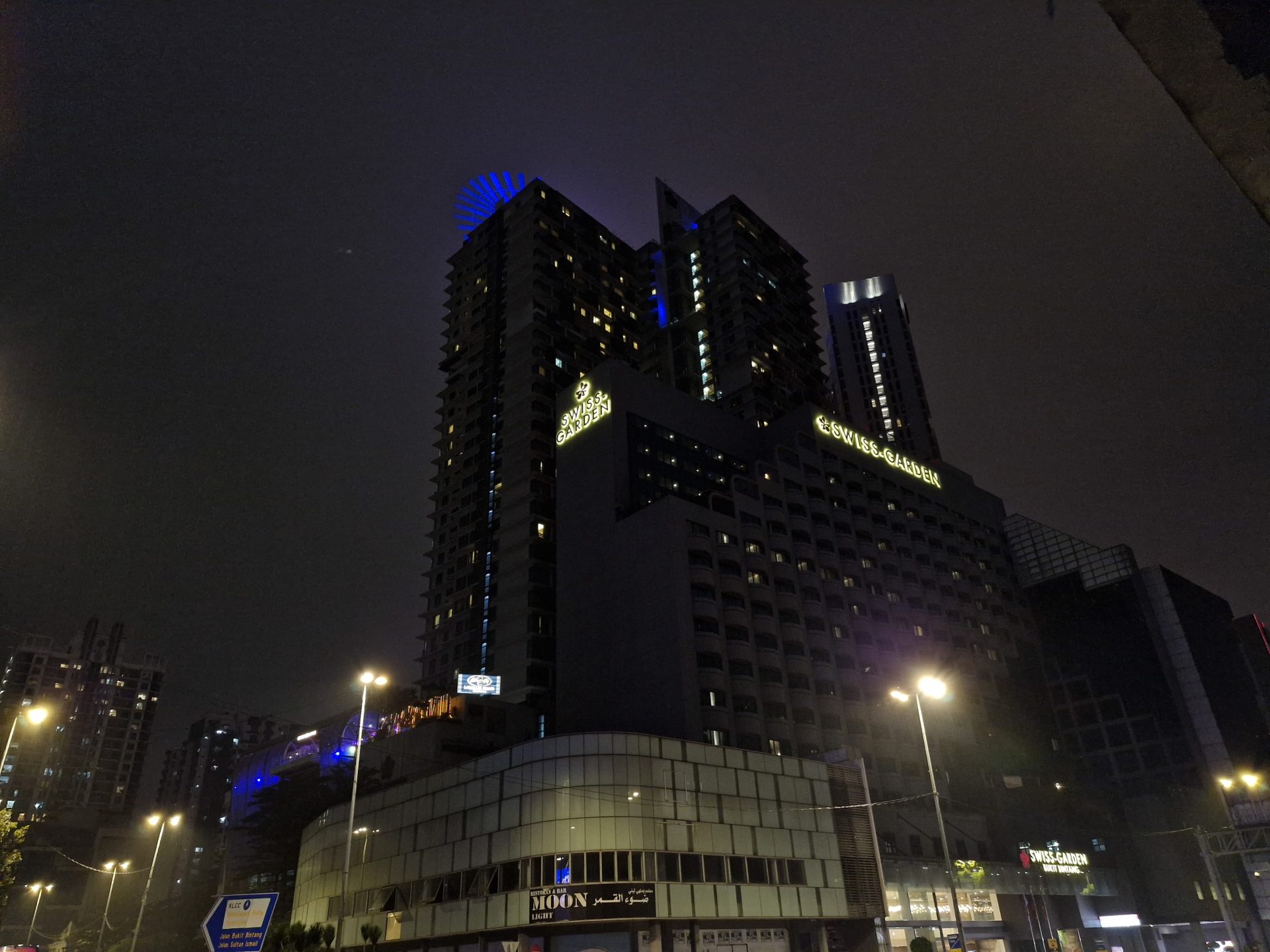 Left : Default Mode | Right : Night Mode
With the maturity of Nightography, the Galaxy lineup focuses a lot of lowlight more than ever. Without Night Mode, things get pretty dark and noisy but lighting gets really tame and neat, whereas Night Mode would light up everything, bring into light (heh) everything you can see, such as windows and even the sky, with the drawback being light sources blooming up all over the place. Rememeber to adjust the exposure slider when you tap your focus points and dial it down!
---
Selfies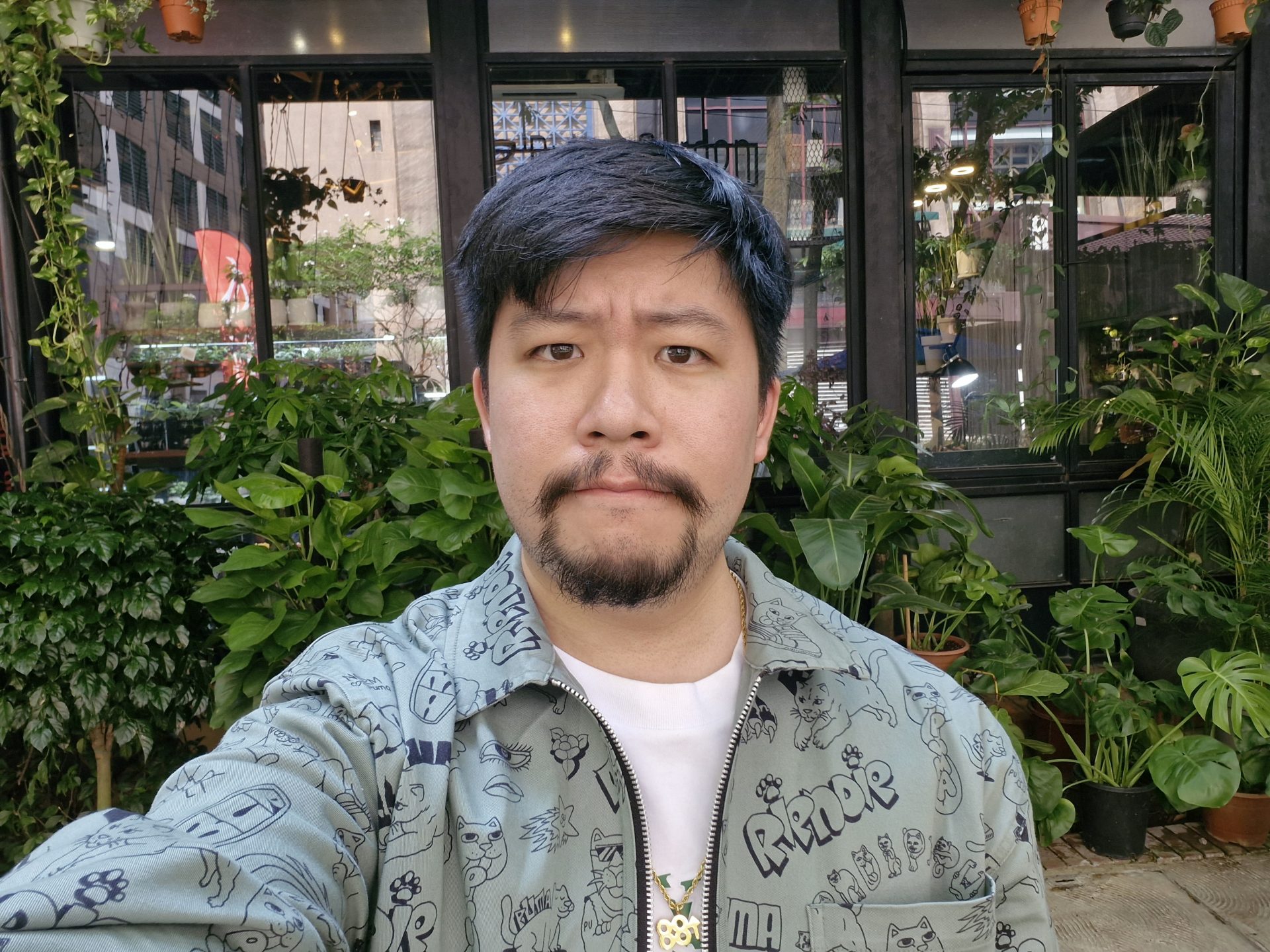 The Galaxy S23 FE's selfie camera is a 12MP sensor with f/2.2 aperture and 80-degree field of view. It takes sharp and detailed selfies in a variety of lighting conditions.
In daylight, the selfie camera captures images with sharp details, accurate colors, and good dynamic range. Even in low light, the camera is able to capture a lot of light, resulting in bright and clear selfies.
Key Points :
12MP sensor
f/2.2 aperture
Portrait Mode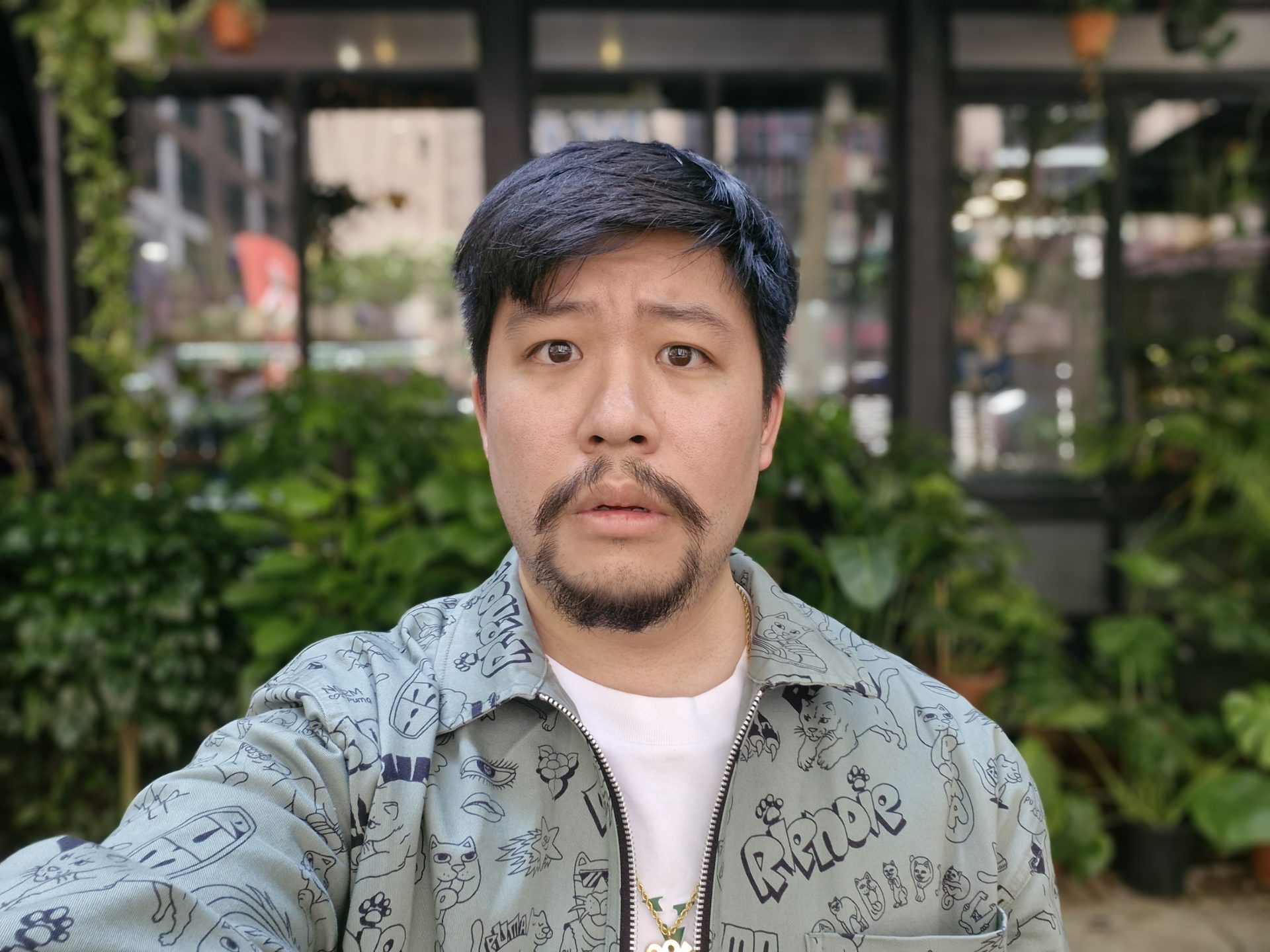 Portrait mode is always enjoyable, doing an amazing job of separating my face and body from a backdrop blur of my choice. Occasionally, just sometimes, if you're shooting against a background that's too busy with colour and contrast, the camera won't be able to get the perfect photo, and you'll see the areas surrounding your hair blending into the bokeh.
---
It Cuts Too Close To Its Own Lineup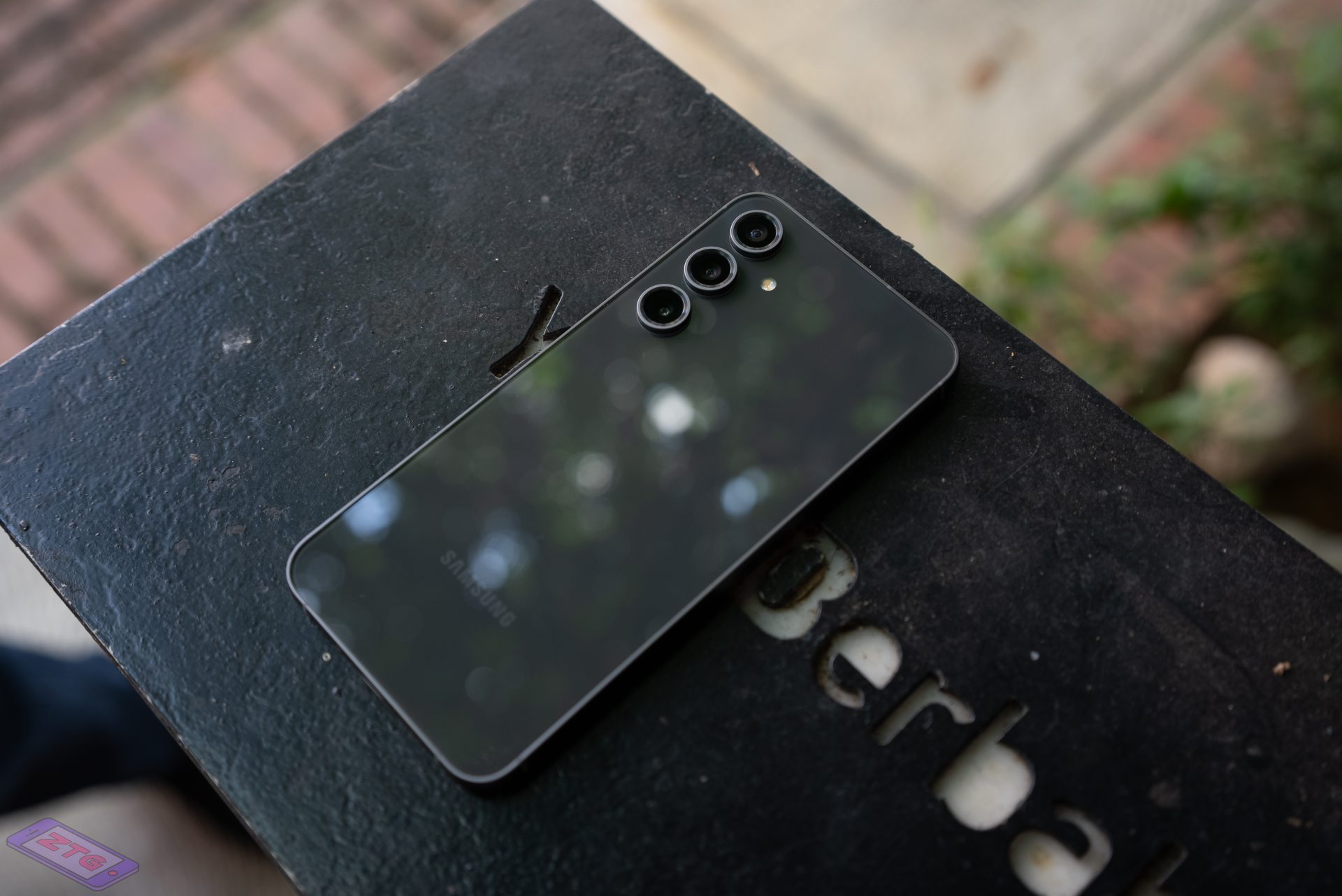 The Galaxy S23 FE has everything to be a good daily driver. However, price wise, it cuts too close to the S23 series, which offers superior specs and cameras and they're about RM 1000 away. As a model whose tradition is to grab all flagship features that Samsung users love and slap them onto another model and make it cheaper, I don't recall people loving the 128GB storage option with 8GB of RAM priced for RM 2699. There's flagship killers out there worth more or less the same price tag offering twice the storage and 50% more RAM and not even have 128GB options.
Even at a 2nd hand level, it's the same price for an S23 that can be had for RM 2500, with the S23+ just RM 300 away. It would have been more acceptable to just bring in a variant that's 12+256GB for RM 2699, which would've made it ultra competitive.
I can only recommend the S23 FE's 256GB variant, to those who insist on One UI and want to enjoy 4 years of Android updates and security patches.