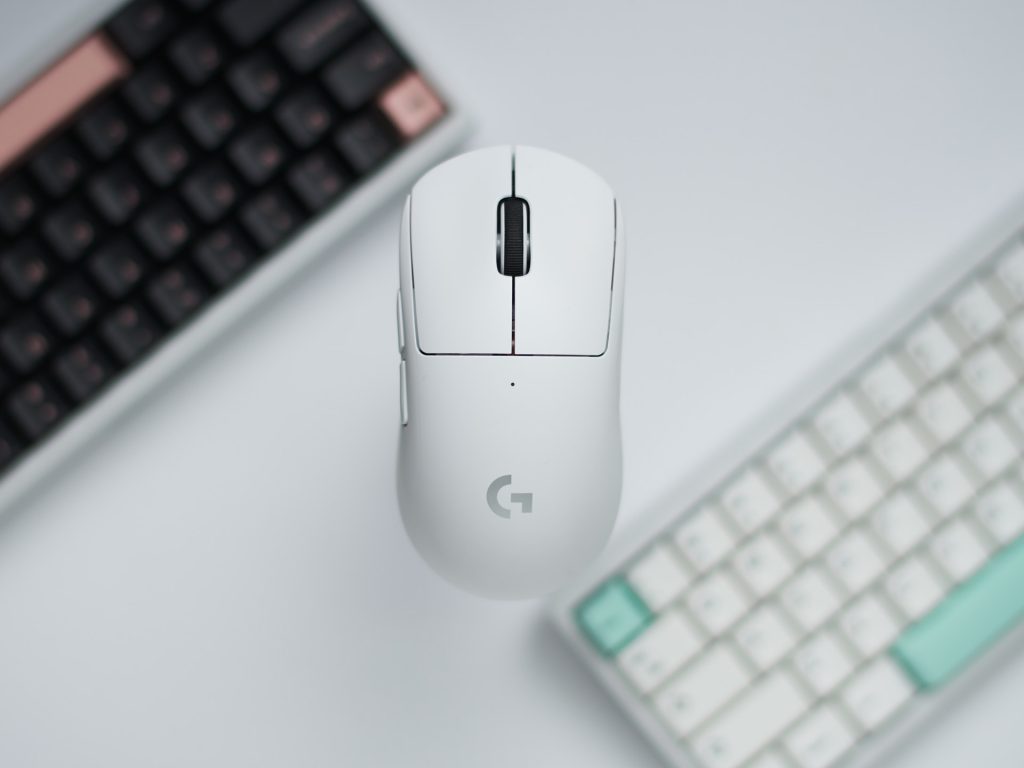 This was apparently the worst kept secret in Logitech G history of recent years (it was heavily leaked prior to launch) but I really had no idea this was a thing until the announcements were out last year. As a gamer this was definitely something inevitable and was on many people's wishlist, including mine.
Specs
| | |
| --- | --- |
| Grip style | Ambidextrous, Claw, Palm, and Fingertip (safe shape for medium or larger hands) |
| Weight | <63g (mine was 62g and many others have reported as light as 60 grams) |
| Buttons | 4, left side macro column, Omron White 20M switches |
| RGB | n/a |
| Mouse sensor | Logitech HERO 16K |
| Size | 125.0×63.5×40.0mm |
| Wireless | Logitech Lightspeed |
Build quality/design
Build quality here is what really makes it stand out. At the time of launch, this mouse was already incredibly light as far as wireless gaming mice went and it did so with no holes cut all over the body, which is impressive as heck. As an aesthetic person myself the no-hole cutout design was already a huge win. Despite being so light, the G Pro X Superlight is solidly built, you can squish it and it will not creak. Makes me wonder if Logitech is at the bleeding edge of plastic technology with all the zero carbon emissions and recycled plastic they've been using in their latest products. Does it double click like the previous generation G Pro Wireless Mouse? Well, the superlight has been out for 10 months and it's safe to say,
NO.
it does not double click. Logitech has remedied that since the Shroud collab and swapped to Omron white 20m switches. The internet can stop crying about it now. The superlight has proved itself over the last 10 months of being sold.
Moving onwards to the design, a white color option has been added as a standard and is no longer a highly coveted limited edition colorway. Reception has been good, the white ones have been selling out like hotcakes, and me myself included bought a white one. They removed the right side macros to save weight but other than that the design is pretty much identical to the previous generation. The easiest way to tell a Superlight apart is the white plastic accent on the scroll wheel and the subtle superlight branding on the right side. Neither printed silver logos has faded over the last 6 months I've had this, unlike my G304 which started fading in a week.
User experience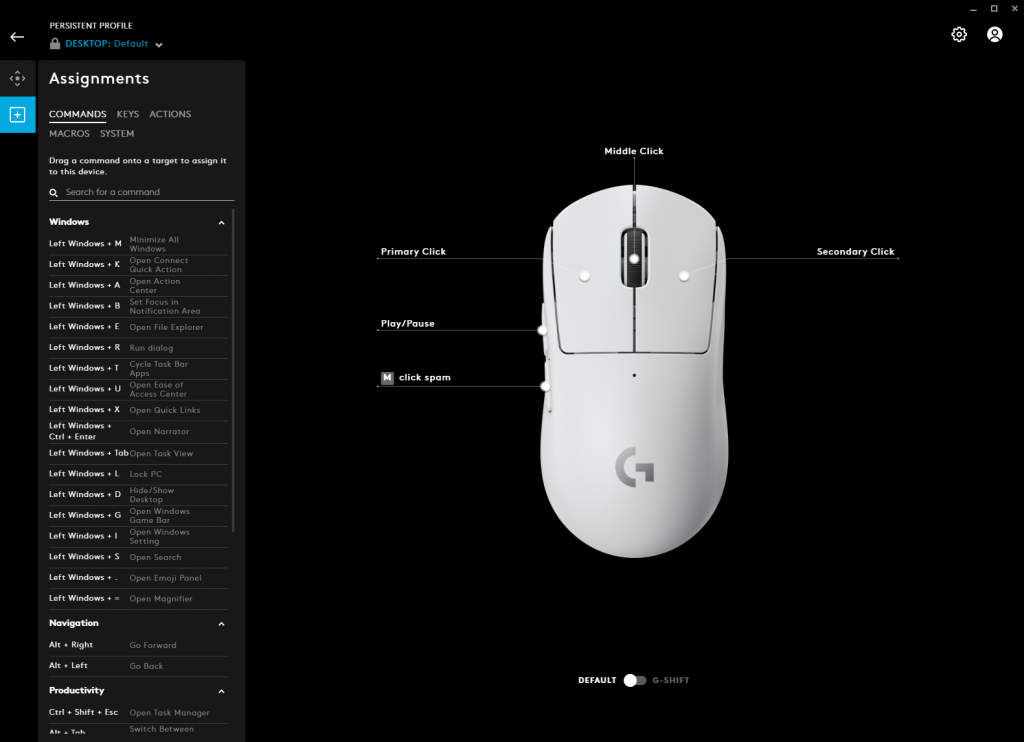 Software wise it uses good ol' G Hub, which works with my other Logitech gaming stuff, so it's nice to have it all unified and regularly updated. The function is powerful, with highly customizable macros and just an easy, straightforward time overall. Though it does fail to update once in a while which annoys me because I have to restart my computer.
Battery life is good, it lasts me about 2-3 weeks and I use it for well over 12 hours a day every day. When it comes time to charge I have to use a heavy micro USB cable which can be a problem for you but not for me. If you really hate charging it's Logitech powerplay compatible and there are third-party charging docks available. (click here to take a look at one).
It clicks and scrolls in a satisfying way and fits my big hands nicely. Not much to say to be honest. It just works.
Gaming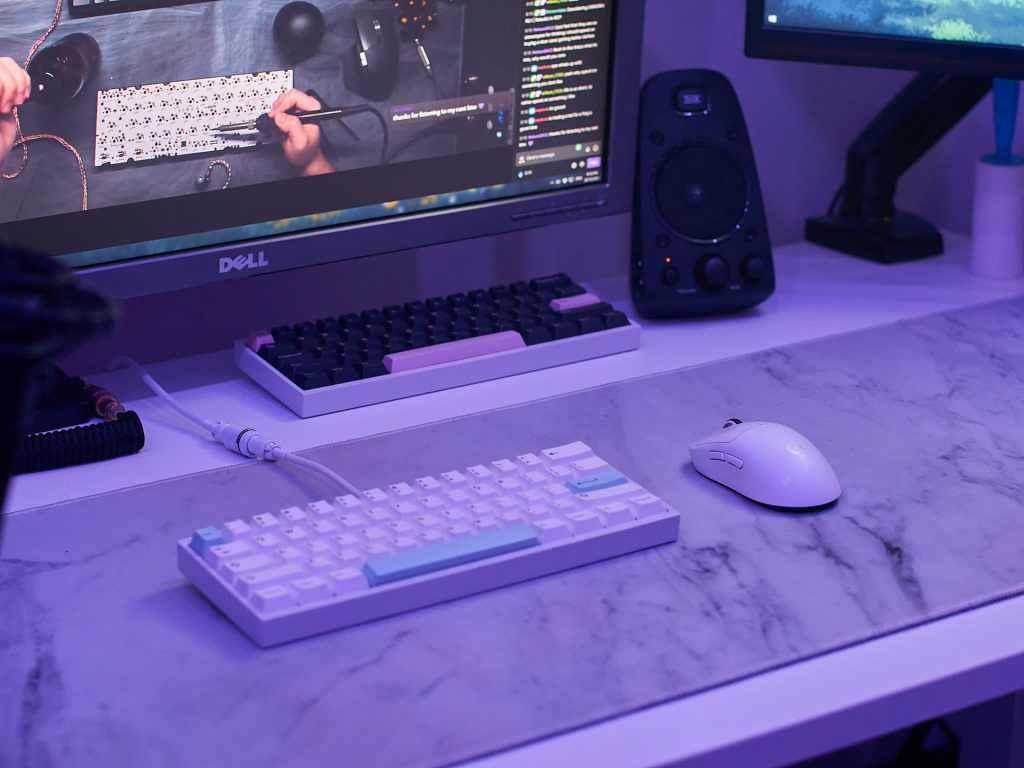 Need I say more? Countless professional esports athletes have won major tournaments using this mouse over the last 10 months. It uses the flagship lightspeed wireless technology and I have had 0 hickups throughout my time using it. It's perfect in a literal sense. Flicks hit and it always tracks. Wireless gaming is not the future it's already here.
Conclusion
If you want the latest and greatest, you found it here. It's priced at a demanding RM649, but it really has no competition if you are not a fan of the honeycomb hole designs on a lot of the lightweight gaming mice in the market now. It's incredibly light with competition-grade wireless which is a lot on the table so you really get what you pay for here. Solid recommendation from me.