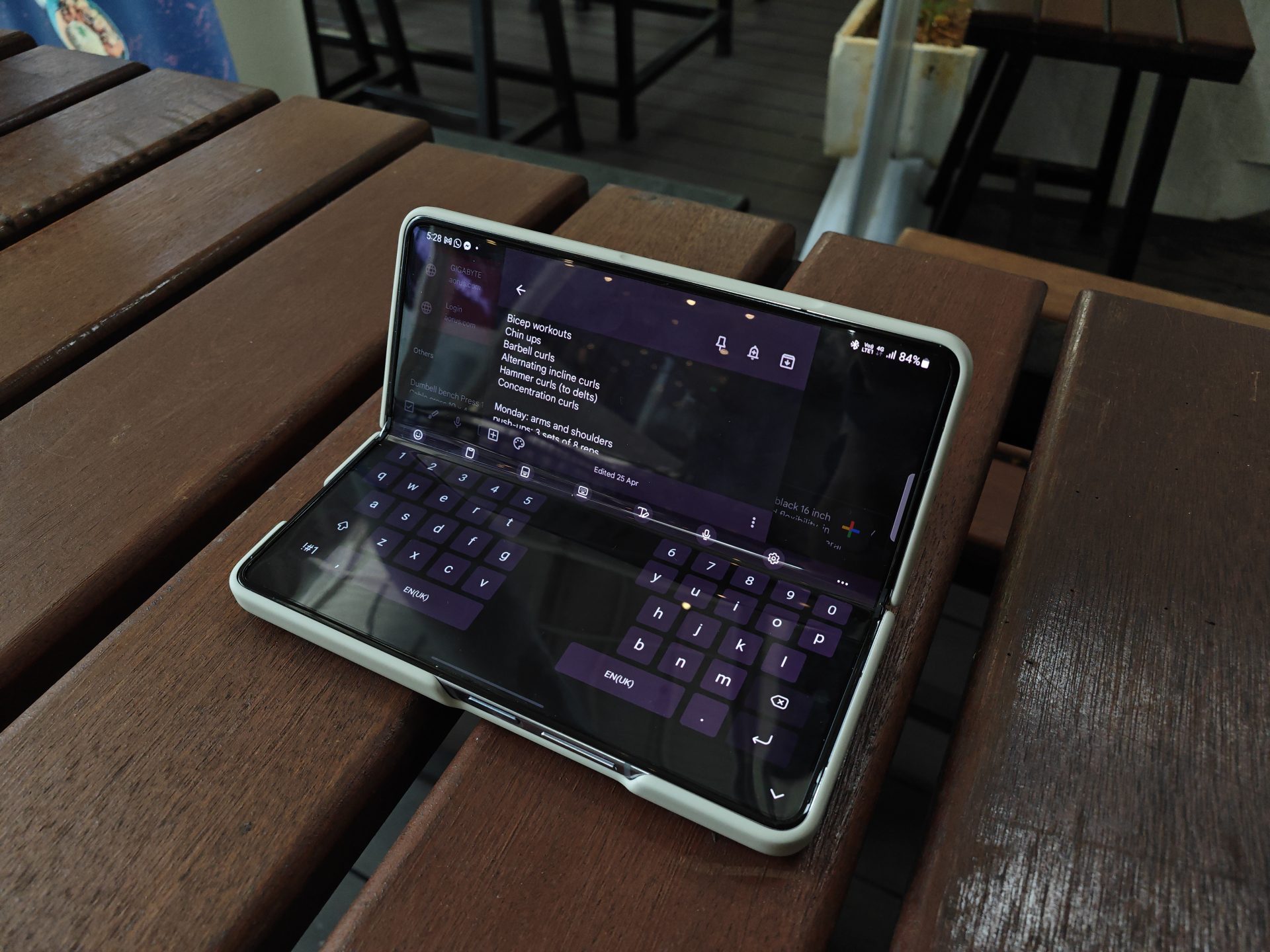 The Samsung Galaxy Z Fold 5 is a powerful and versatile device that can be used for a variety of tasks, including taking notes. When paired with the S Pen, the Galaxy Z Fold 5 becomes a pocket digital notebook that's perfect for students, professionals, and creatives alike.
The Z Fold5 Experience Gets Supercharged With The Slim S Pen Case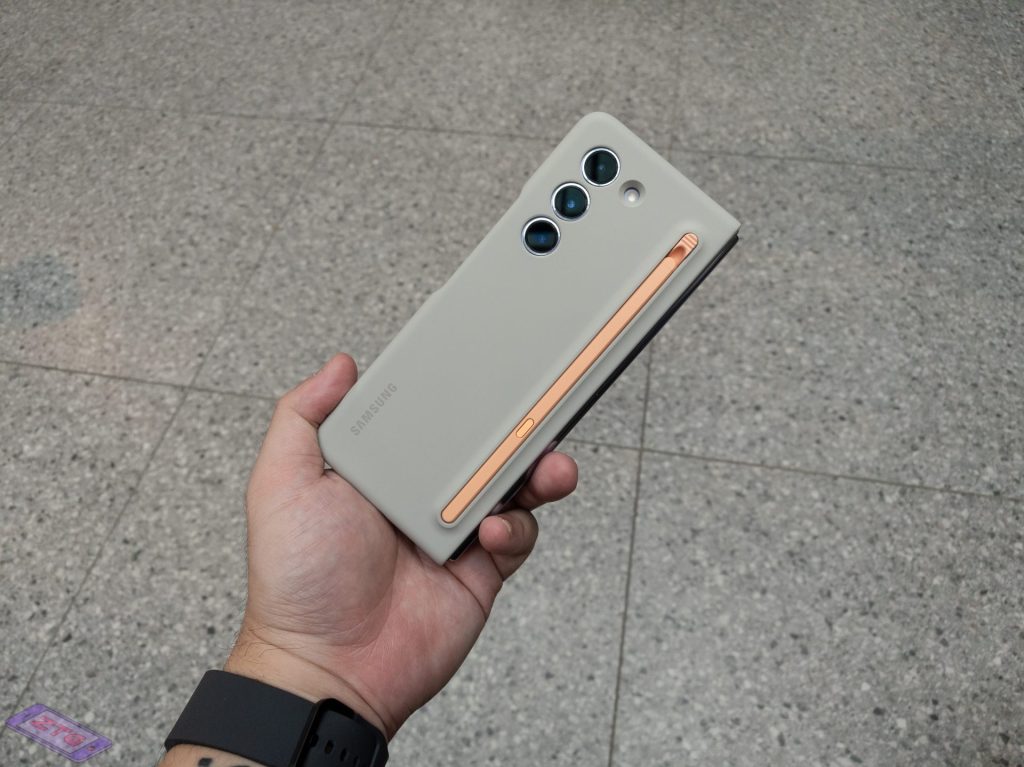 When you're on the Galaxy Z Fold5, there an accessory called The Fold5 Slim S Pen Case, which is a combo of a 2-piece casing combined with an S Pen that fits in a dedicated holder at the back. It comes in 3 colors, graphite, ice blue and sand. It retails for RM 399 and it's good to have this kind of option since not everyone would require it. But when you do, I'm here to talk about just how far and deep this rabbit hole goes when you're considering using your Z Fold5 full-time for note-taking.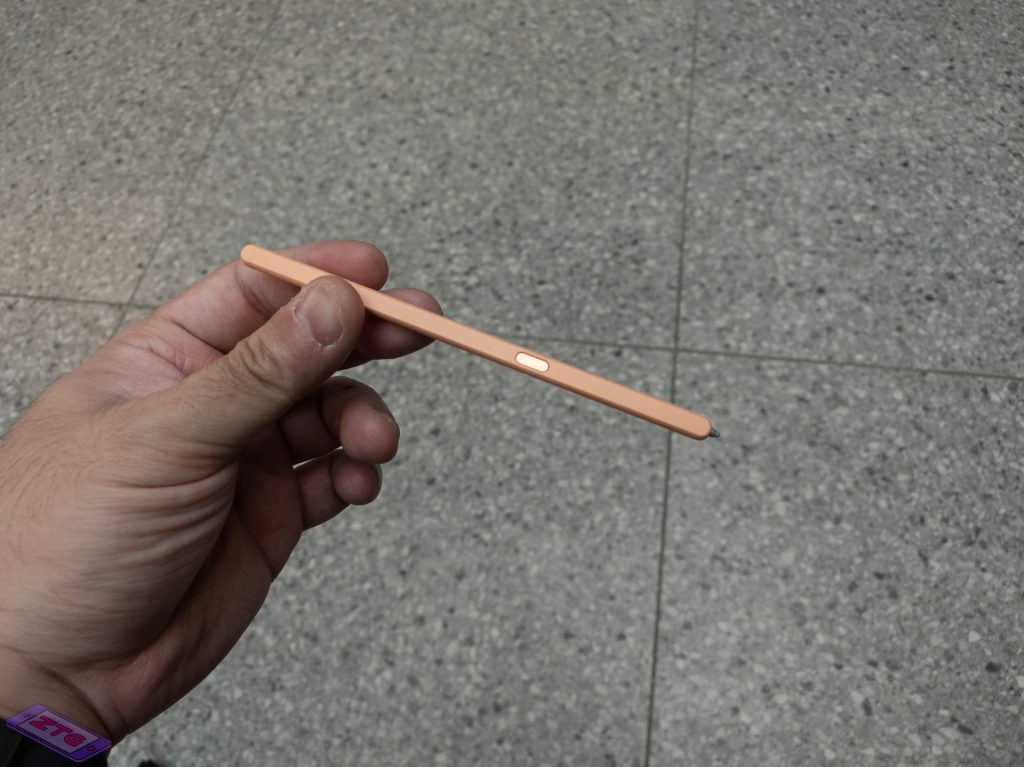 Take notes in any mode. The Galaxy Z Fold5's foldable design gives you the flexibility to take notes in any mode that works best for you. You can use it in tablet mode for a spacious writing experience, or fold it in half to use it like a traditional notebook. Take note (haha) that the S Pen only works on the unfolded screen and not the cover screen!
Convert handwriting to text. Samsung Notes can instantly convert your handwritten notes to text, so you can easily share them with others or export them to other apps.
Annotate PDFs and other documents. The S Pen makes it easy to annotate PDFs, presentations, and other documents. You can highlight text, add notes, and even draw sketches directly on the screen.
Create sketches and drawings. The S Pen is also a great tool for creating sketches and drawings. Samsung Notes offers a variety of brushes and pens to choose from, so you can create anything from simple doodles to complex works of art.
Use Air Command for quick access to features. Air Command is a suite of features that can be accessed by hovering the S Pen over the screen. With Air Command, you can quickly take notes, create sketches, or translate text.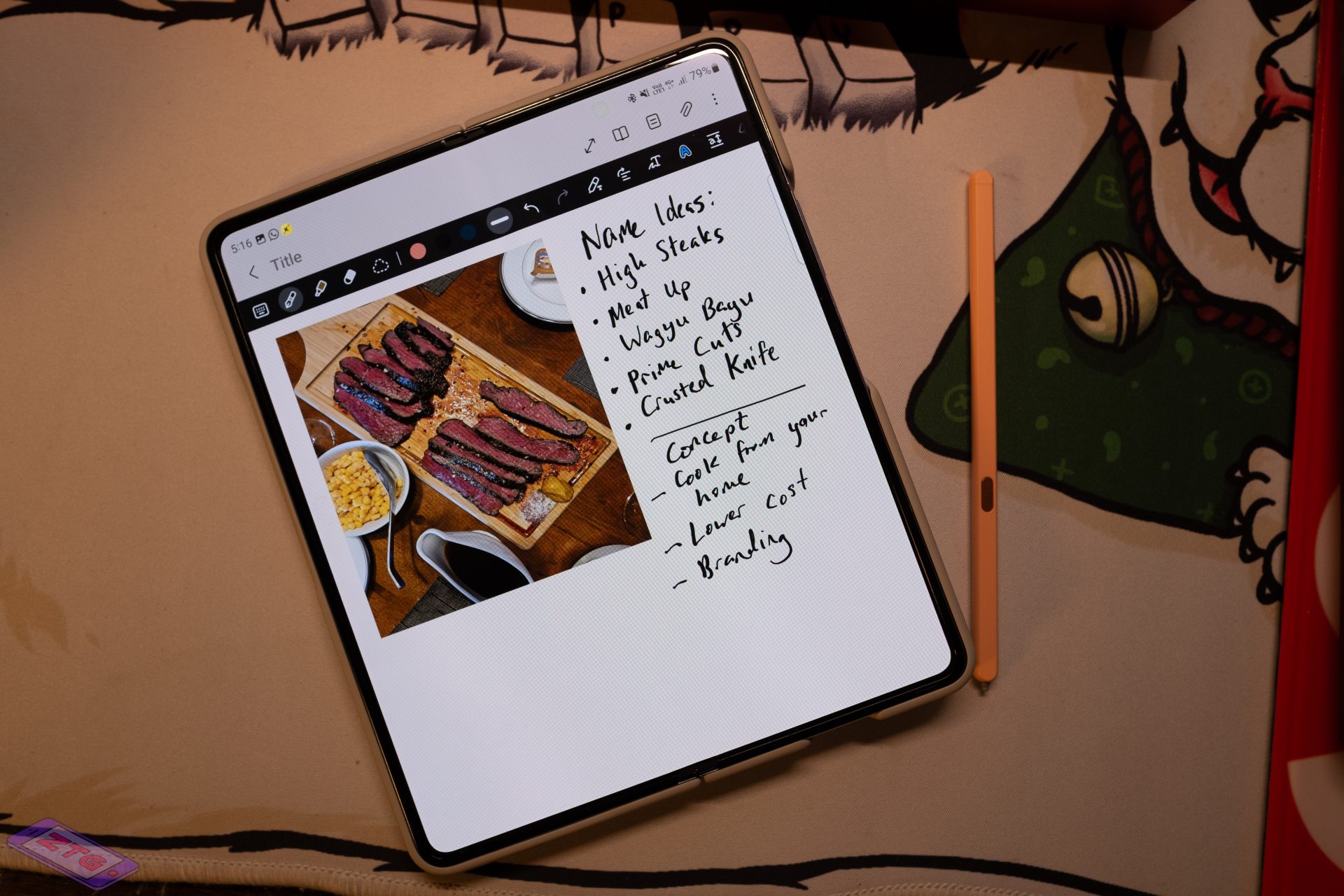 Whether you're a student, professional, or creative, Samsung Notes on the Galaxy Z Fold 5 with the S Pen is a powerful tool that can help you take your productivity to the next level.
Here are some specific examples of how you can use Samsung Notes on the Galaxy Z Fold 5 with the S Pen:
Students can use Samsung Notes to take notes in class, create study guides, and annotate PDFs of their textbooks.
Professionals can use Samsung Notes to take notes in meetings, brainstorm ideas, and create presentations.
Creatives can use Samsung Notes to sketch ideas, create digital art, and design products.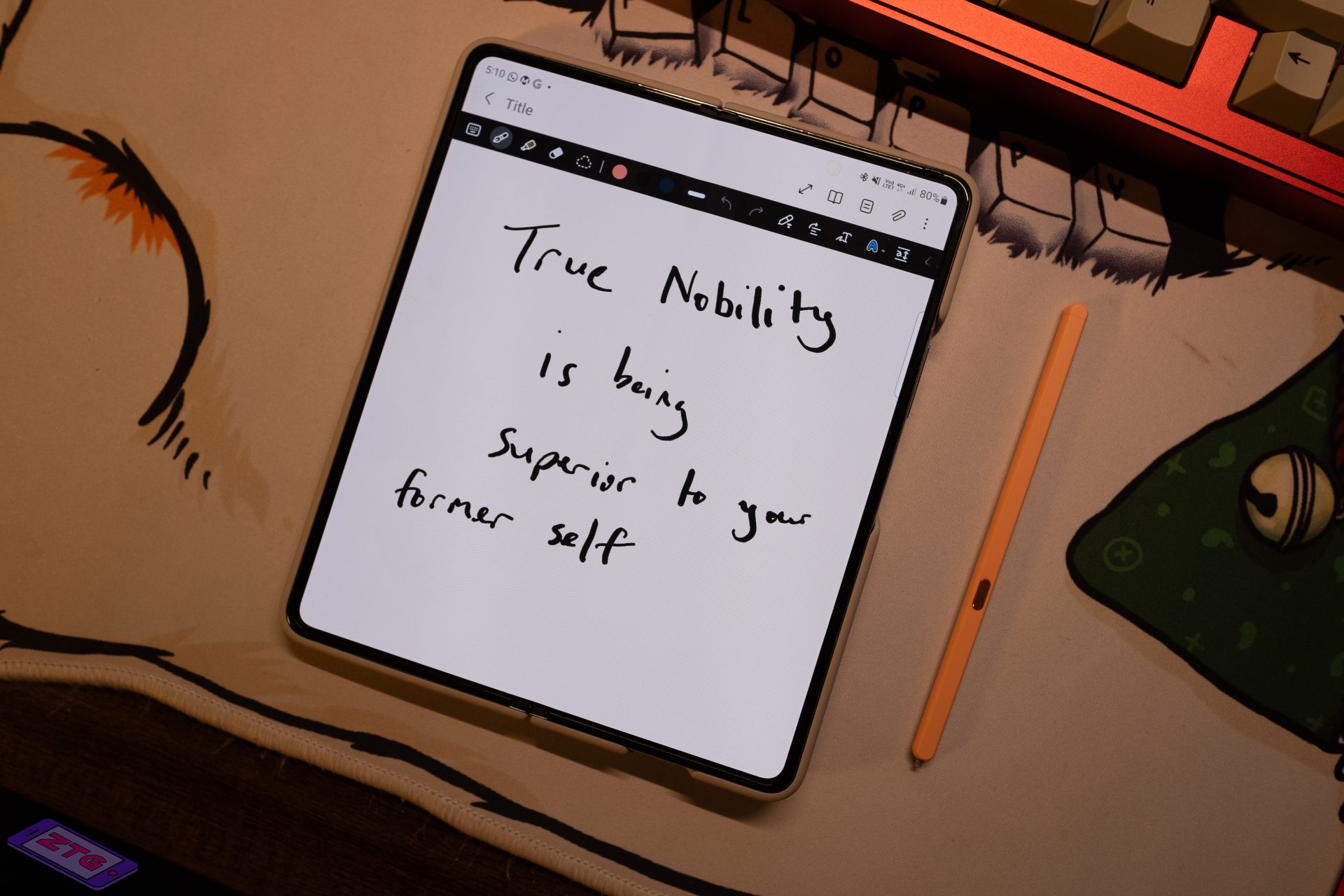 Samsung Notes is a versatile app that can be used for a variety of tasks, and the S Pen makes it even more powerful and efficient. If you're looking for a digital notebook that can do it all, the Galaxy Z Fold5 with the S Pen is the perfect choice for you.
If you're looking for a full, dedicated review of the Z Fold5 instead, take a look at my video :
You can also check out the written review here :