Earlier on we've done a Quick One on the galaxy S21+ and we were impressed, but that wasn't the full story. Welcome to the review of the Galaxy S21+. Let's get started.
---
Specs
CPU
Exynos 2100 (5nm)
Memory
8GB RAM / 256GB
Display
6.7-inch 2400 x 1080 Dynamic AMOLED 2X (120Hz)
Camera
12MP – Wide
64MP – Telephoto
12MP – Ultrawide
5MP – Depth Sensor
10MP- Front-facing
Connectivity
Bluetooth 5.0,USB Type-C 3.2, 5G, Up to WiFi 6
Dual-SIM standby
OS
One UI 3.1 (Android 11)
Battery
4800mAh 25W fast-charging
Available Colors
Phantom Violet, Phantom Black, Phantom Silver
Retail Price
RM 4299
---
Design
"A beautiful design language of mixed material integration and style"
I'm loving the fingerprint-free matte finish on the S21+. The body has a subtle faint violet shade that's highlighted with a fully metal tempered bronze camera module that's made to look like a part of the device frame. The contrast in colors bring an unusual combination to the table that just works. It feels great to the touch and stays comfortable on my hands. If you're not one for bold colors, the S21+ also comes in Phantom Black and Phantom Silver where the camera module's color matches the rest of the frame. Phantom Violet is appealing to me in terms of style and uniqueness.
In the front is 6.7-inch Dynamic 2X AMOLED 120Hz panel that's pretty much Samsung's signature dish by now. It's downgraded from 1440p to 1080p and it's flat rather than curved. Despite the tone down, you'll still get a sharp and vibrant display that's easy on the eyes and more battery friendly. You can choose between adaptive and standard display profiles, which lets you choose your preferred refresh rate.
Adaptive : The S21+ automatically adjusts your refresh rate up to 120Hz
Standard: Just 60Hz
On adaptive, navigating was as smooth as it can be, but it feels weird that it's not just 120Hz all across the board. We get UP to 120Hz, but it's not going to be consistent. I'm not saying that it's a bad thing, but it's just an unusual touch.
Solid Performer but it's a gaming furnace
Flexing the new Exynos 2100 chipset, the S21 series had a lot to prove being the next gen line of processors. Paired with 8GB of RAM and a non-expandable storage of 256GB, it had everything to prove to be a worthy upgrade. It zipped through all my typical apps with extreme ease and no noticeable heat build up. The real challenge was gaming, and whether it could manage to stay cool and consistent in performance.
I downloaded a handful of games from the PlayStore and began my testing.
Consistent frame rates, med-high intensity heat build up and decent discharge rate. It can game, but keep it steady.
The S21+ can definitely run any game you throw at it, but it's by no means a dedicated gaming phone. It would perform as expected but with an heat build up that can get uncomfortable on your hands after a good 20-30 minute sesh, especially on games that are 90Hz – 120hz. If you do intend to game on the S21+, I highly suggest to keep things at 60Hz, a majority of games are still at 60Hz anyway.
A redeeming factor would be that the S21+ is able to cool down rather quickly, taking just mere minutes to get back to an idle temperature if you decide to go at it again. This must be thanks to its lighter and simpler graphite materials, copper tubes and vapor chambers.
Game Test Results:
Duration : 20-30 minute intervals with 3-5 minute cooldown period
Graphical Settings: Highest Possible
| Game | Activity | Highest Temperature |
| --- | --- | --- |
| Onmyoji Arena | Ranked and Normal matches @ 60/90FPS | 43/47°C |
| Cookie Run: Kingdom | Bounty, PvP and Story missions | 43°C |
| UNKILLED | Story missions and PvP raids @ 60/120FPS | 44/46.1°C |
Cameras are S20+'s but better
The cameras on the S21+ are similar to the S20+'s with subtle differences. On paper, they pretty much read about the same, with the S21+ getting PDAF (Phase Detection Autofocus) and a wider aperture (f/1.8 on S21+ and f/2.2 on S20+). However, how the S21+ takes the lead here is also the new ISP (Image Signal Processor) on the Exynos 2100. The new processor does a better job at processing and handling photos compared to the Exynos 990, overall producing images that's more crisp, color accurate and clean.
The 12MP Wide lens will take up the bulk of your use time, the pictures taken have excellent exposure that's complemented with good dynamic range. Color rendering was lively and not oversaturated at all, especially outdoors. Indoor shots tend to be a little noisy but can be mitigated with some good lighting, you can take a look at these low-light shots to see what I mean.
The 12MP Ultrawide is at the top of its game, with a wide field of view and excellent detail retention. Distortion was minimal, especially on the far edges as you can see, but overall shots were very usable and colors did not need any correction. This makes it a very suitable camera for capturing wide areas like landscapes and city blocks.
Telephoto shots pack plenty of detail and color, with great dynamic range and sharpness. Low-light shots were passable, with some editing needed to keep the noise down. I do recommend using this to take shots from afar and get a good crop out of it. You'll still have an image that still has plenty of detail and exposure.
---
Selfies, especially portrait, are always good on Samsung devices. You'll find no difference here, as selfies still look great, and the portrait captures human subjects perfectly, with all the right blurs in all the right places, but for shots with poor lighting, you might get caught with some artifacts or distortion in sharp areas like the edge of the ear or some parts just outside your hair.
---
Director's View
The S21 series introduces Director's View, where the user gets to use both front and rear cameras and toggle between lenses and record them as a video. It simulates a multi-cam setup, which is a great feature for bloggers and content creators, especially if they're trying to film their reaction to something like their surrounding area or unboxing a new product. I will be making an additional video for this to showcase how this works and its ease of use. This feature definitely made the Galaxy S21 series standout more in terms of camera features.
Definitely better battery life than the S20 Series
The S20+ packs a 4800 mAh battery , 300 mAh bigger than the S20+'s. Battery life is good, being able to last a full 24 hours on the heaviest of use on adaptive motion. If I used my S20+, I would have to start looking for my charger by late evening, which made me welcome this improvement.
Speaking of charger, it's no longer in the box. Good thing I kept my 25W Samsung fast charger. The results fall within my expectations, but I must say that most competitors have already zoomed pass such charging speeds. I might be mildly disappointed, but I definitely know this is a safe wattage to charge my battery and slow down the battery capacity loss rate.
Overall, what's important is that the S21+ is able to last long and require less recharges in-between your day.
Charging Results
| From 5% | Unplug % |
| --- | --- |
| 15 mins | 27% |
| 30 mins | 57% |
| 69 mins | 100% |
Final Thoughts
The Galaxy S21+ is worth recommending as a flagship device. It lives in the shadows of its big brother the S21 Ultra, which offers a superior camera setup, better screen, battery life and S Pen compatibility. It's priced competitively for RM 4299, and delivers in terms of day-to-day use and camera capabilities wrapped up in Samsung's latest One UI 3.1 (Android).
It is only not recommended as a dedicated gaming device, as the S21+ got too hot for my own liking, but it certainly cooled down fast. If you're not ready to make the jump, the S20 FE is a great choice at its value, being RM 300 cheaper than even the S21, at RM 3399.
---
Bonus Photos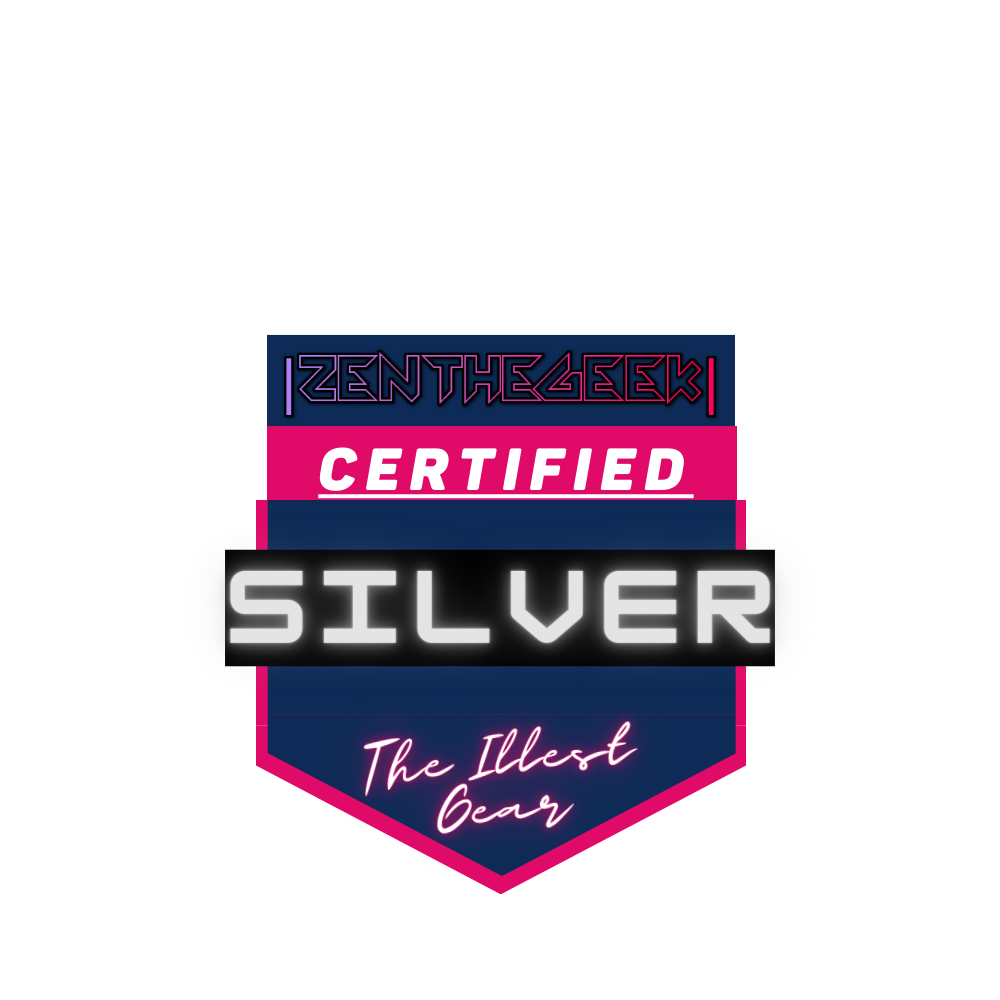 Samsung Galaxy S21+
The Illest Gear