Valentine's Day is likely marked in the calendars of many couples as they anticipate the day to express their affections for each other.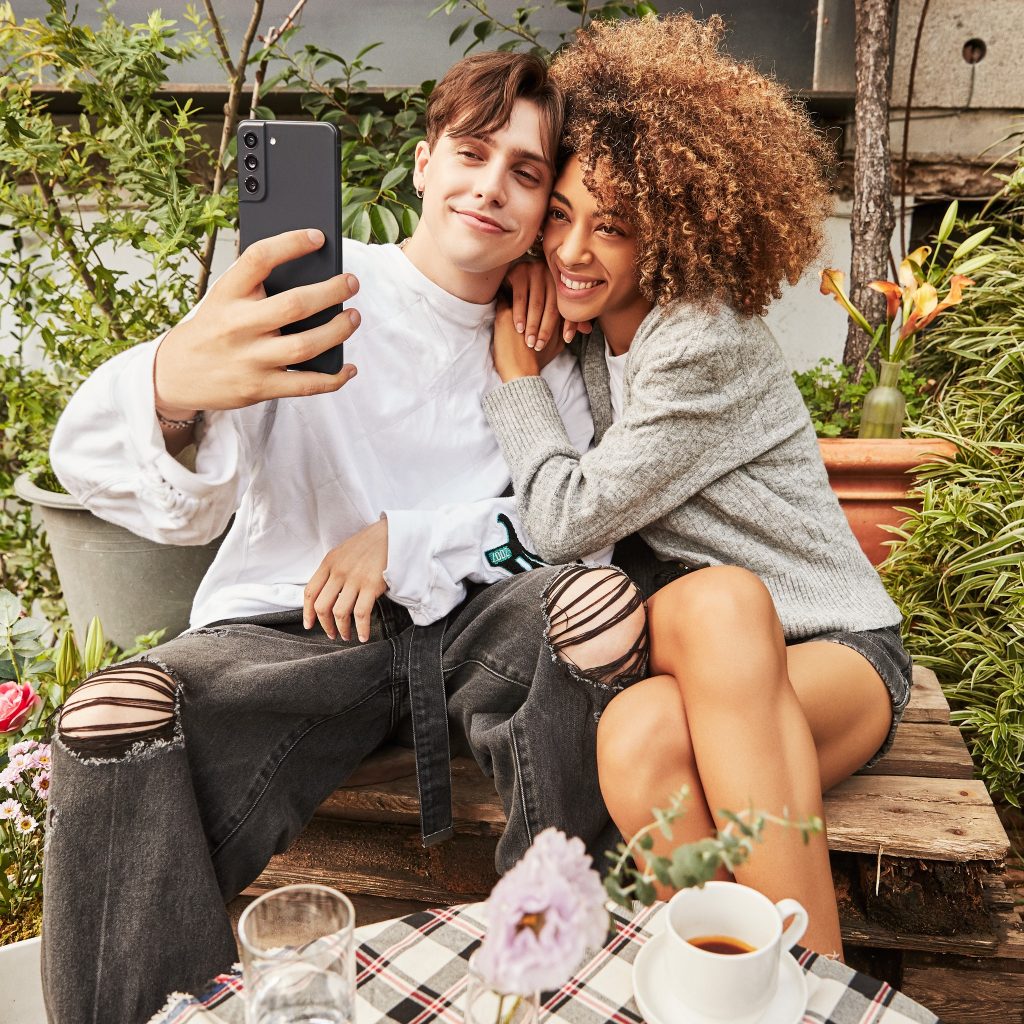 If you are still racking your brain on how to create a date to remember with the apple of your eye, read on for ideas to spark your next romantic endeavor this Valentine's Day, and find out how the Galaxy S21 FE 5G can help you make the most out of your time together.
 Enjoy a fun-filled day of sporty activities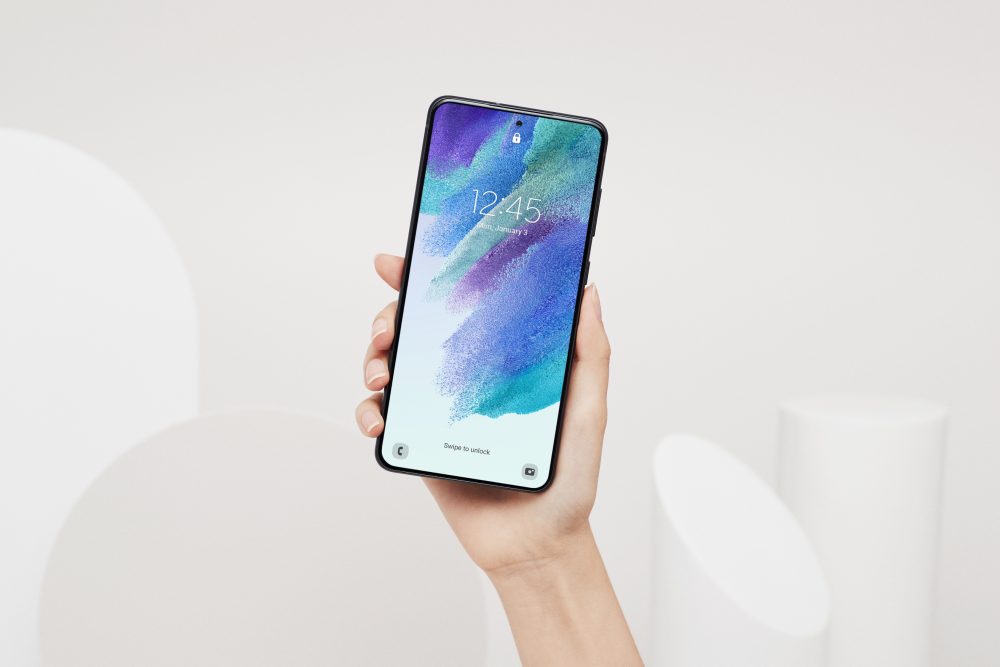 If you and your partner thrive on the adrenaline rush, then consider heading outdoors and trying out a new sport or some daredevil challenges together this Valentine's Day.
Whether you choose to take a dive with bungee jumping, reach new heights with a rock-climbing session, or go for a spin on a jet ski, it is easy to capture every heart-racing moment in superb clarity with the pro-grade camera system on the Galaxy S21 FE 5G, which features a 12MP ultra-wide camera, a 12MP wide camera and an 8MP telephoto camera. The Single Take function enables you to snap multiple dynamic videos and vibrant photos for sharing on social media, and the advanced 32MP front camera and AI Face Restoration makes it ideal for capturing selfies to immortalize blissful moments.
Come rain or shine, you can be reassured that the phone will keep on working under most weather conditions thanks to Galaxy S21 FE 5G's IP68 rating
Plan a magical night out under a blanket of stars
There's really nothing quite as romantic as having a date night picnic under the stars. Add a little sparkle with candles and portable fairy lights, set the mood with a groovy Spotify playlist, and you're ready to make a dream date come true! Of course, don't forget to pack a blanket and an umbrella in case bad weather gets in the way.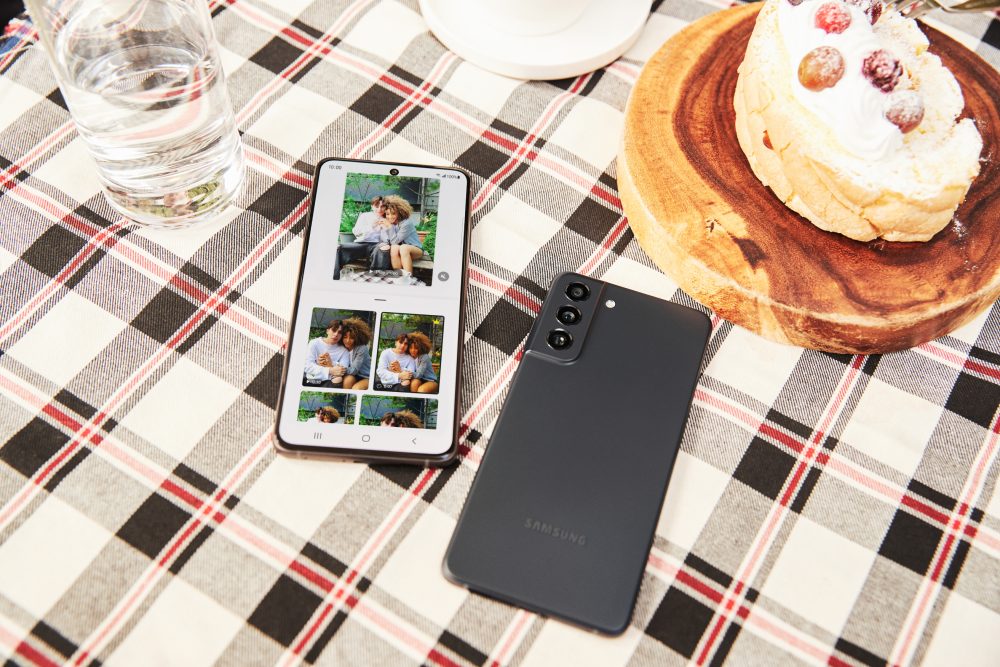 With the Galaxy S21 FE 5G on hand, you won't need to worry about grainy photos spoiling your evening. Regardless of whether you're an amateur or pro photographer, the Night Mode on the Galaxy S21 FE 5G can help to enhance low-light shots and capture super clear photos even in the dark. Meanwhile, the 32MP front camera with AI multi-frame processing helps to bring out more colour and detail in the image, giving you snaps that have more you and less noise, so you can look back and remember the magic in vivid detail.
Make staying in with your favorite person feel special
If you prefer precious one-on-one time with your date, then a cosy indoor date could be your ideal, no-frills Valentine's Day plan. After pampering each other with a smorgasbord of your favourite comfort foods, surprise your sweetheart with a gift, such as an item they've been eyeing for a while now.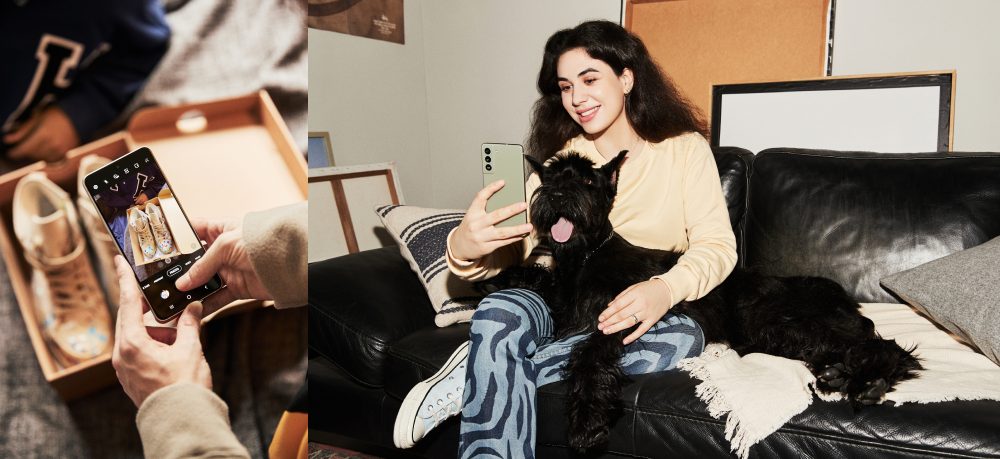 Next on the agenda for the evening is a mini mobile game contest. Armed with an all-day intelligent battery and a beautiful 6.4-inch Dynamic AMOLED 2X display with lightning-fast 240Hz touch response[3] and 120Hz refresh rate, the Galaxy S21 FE 5G provides a visually-stunning and lag-free digital entertainment experience (especially when you are this close to beating bae in the ultimate showdown on Mario Kart Tour or Fortnite).
Create your own romantic movie
whatever your arrangements are for Valentine's Day, every moment spent with your loved one is a precious memory to behold, and you can make these moments last forever by creating a video. With Dual Recording, record on the front and rear cameras of the Galaxy S21 FE 5G simultaneously, and toggle seamlessly between them with a tap.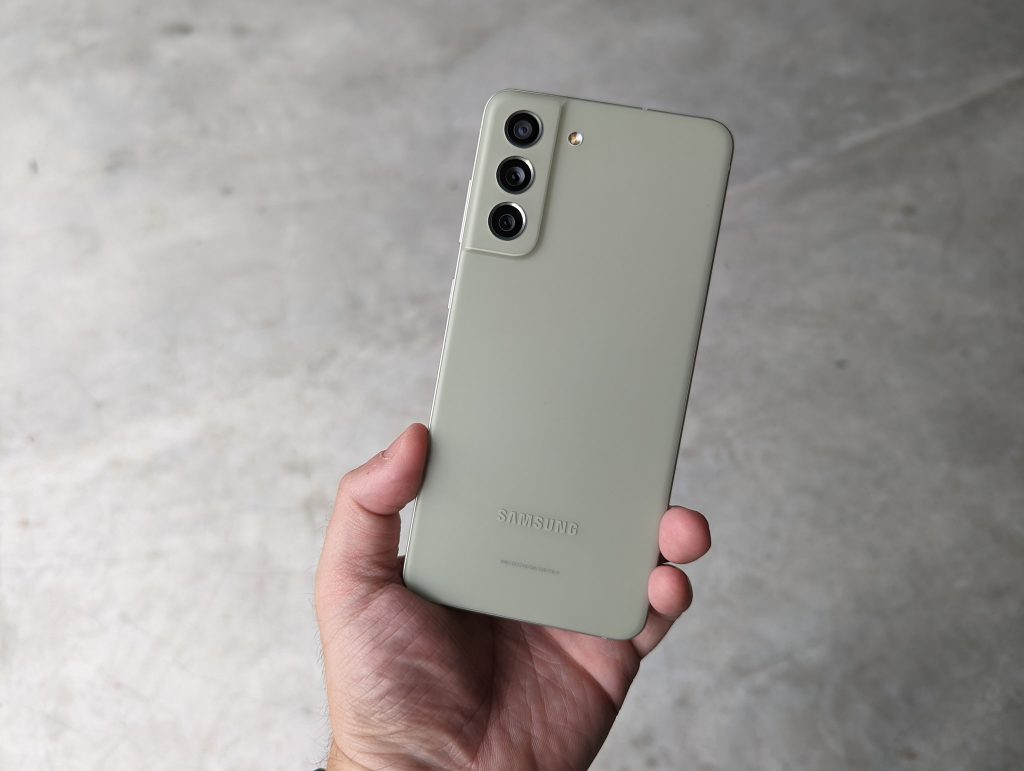 After that, effortlessly edit and produce a video filled with ultra-crisp images and high-quality footage with the super-fast and powerful 5nm 64-bit Octa-Core Processor on the Galaxy S21 FE 5G.
The greatest gift you can give is your time, but a video that celebrates the beautiful memories you share together as a couple comes close. This is a fail-proof method to bring a smile to their face anytime any day, even if the next Valentine's Day is 364 days away.
We've Reviewed It !
The Galaxy S21 FE proved to be a competent device that takes a few shiny pages off the coveted S21 series but doesn't live in its shadow. It stands tall as a well-performer all around with negligible kinks that make this a good piece to experience Android with.
For the full review, do check it out HERE
For more information about the Galaxy S21 FE 5G, please visit https://www.samsung.com/my/smartphones/galaxy-s21-5g/galaxy-s21-fe-5g/