Aha another oddball thrown at me. To preface I have transitioned to wireless gaming mice for over a year now and suddenly i've returned to a lightweight gaming mouse. My last experience with something like this was the Tecware EXO Elite which admittedly is pretty recent still so lets see how lightweight things have gotten.
Specs
| | |
| --- | --- |
| Grip style | Ambidextrous, Claw, Palm and Fingertip |
| Weight | <60g |
| Buttons | 6, left and right uses OMRON 20M rated switches |
| RGB | Body and scroll wheel |
| Mouse sensor | Pixart PWM 3389 Flawless, up to 16,000 dpi |
| Size | 116.5 x 62.4 x 38.3 mm |
| Wireless | No |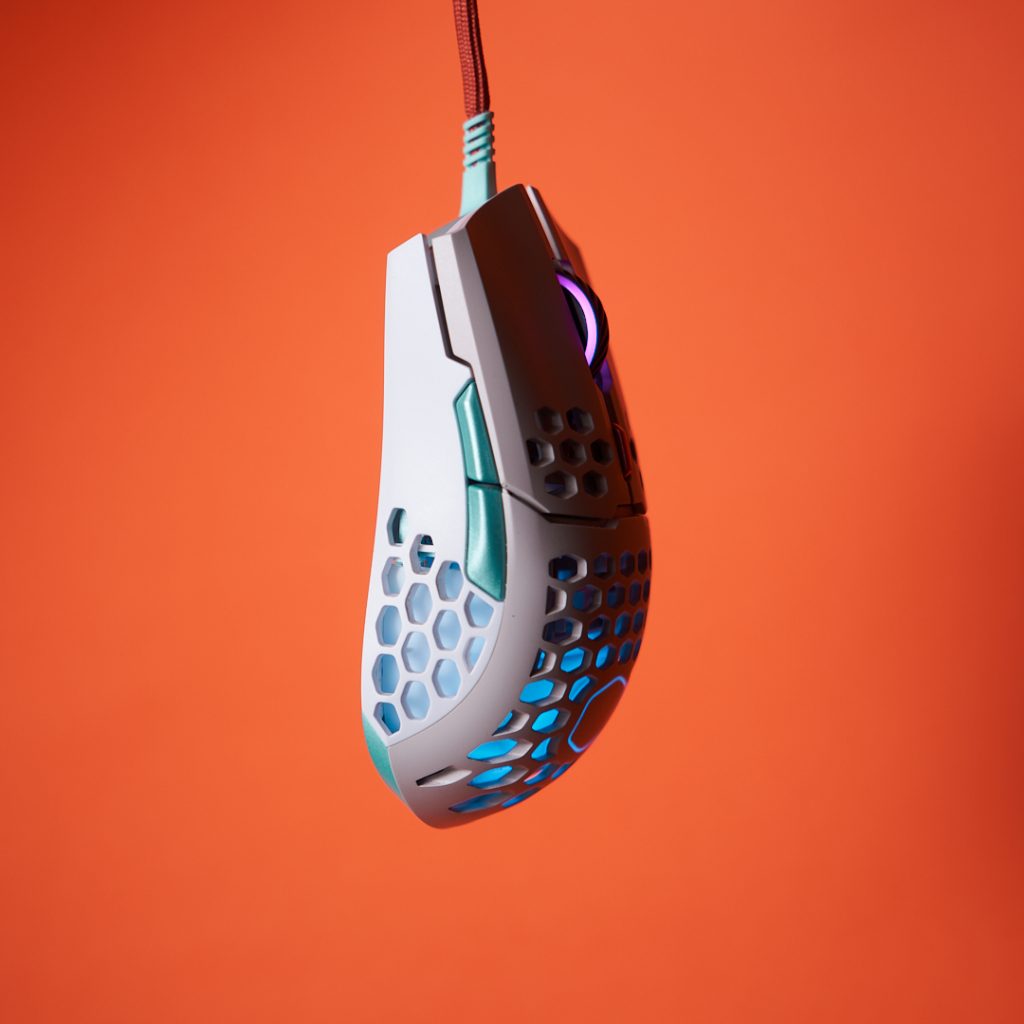 Build quality / design
It really is as the title says. Business on the front, party at the back. This colorway originated from a Covid-19 relief design challenge held by CM,. The winner was Aleksandar Cvorovic, so it ended up on the MM711 and named "Retro". Lucky for him, I totally get the Cherry 9009 reference from back in the day. The off-white, the faded green and red tones, good ol' keyboard me recognizes his efforts. On the front it's a 9009 retro color with the modern day RGB but on the sides and underside it's suddenly a modern tiffany color which is all of a sudden fresh AF. So that's why I called it business in the front, party at the back.
Enough about the color, the quality is 100% there to back the CM name. Despite having so many holes and a paracord cable to make the mouse as light as they could, it's still very solid with no flex. Rgb is nice and diffused too, something smaller or cheaper brands can't quite get down with yet. The top and side buttons were a nice solid click with no mush which I like alot.
User experience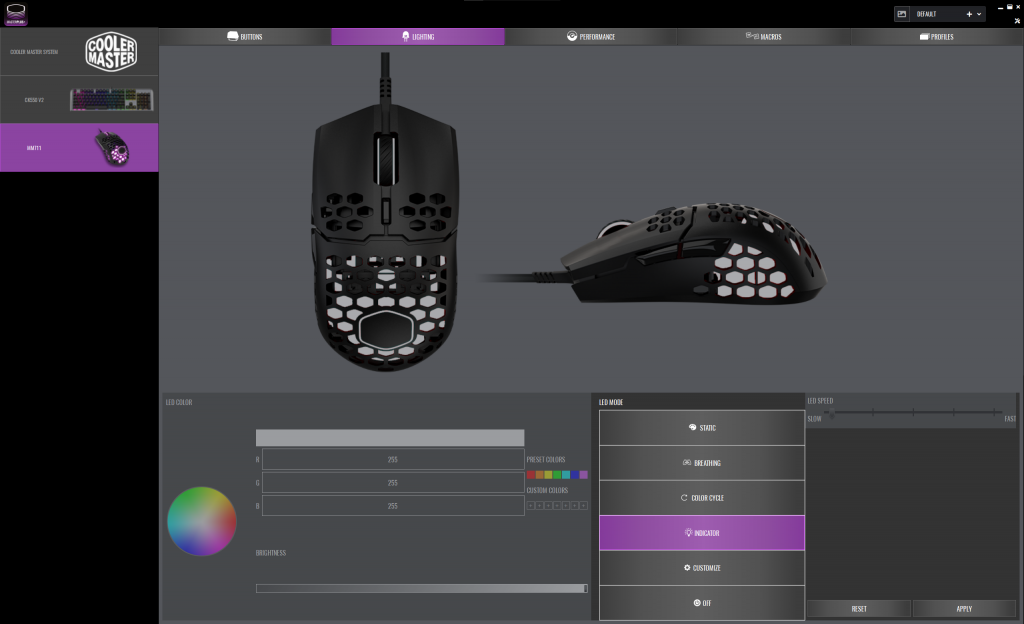 Software wise, it uses Master Plus like many other CM peripherals. It's straight forward with my favourite mod being the Indicator mode, which makes the mouse body and scroll wheel rgb two separate colors which I dig a lot. DPI settings and macros were straightforward to setup and it took me less than 5 mins to have the MM711 work like my personal daily driver.
The top and side buttons were a nice solid click with no mush which I like a lot. The bottom is equipped with PTFE feet which is as good as it gets for a gaming mouse in 2021. Smooth with no drag on my hard mousepad. Functionally perfect, nothing for me to pick on other than to make it wireless haha.
Gaming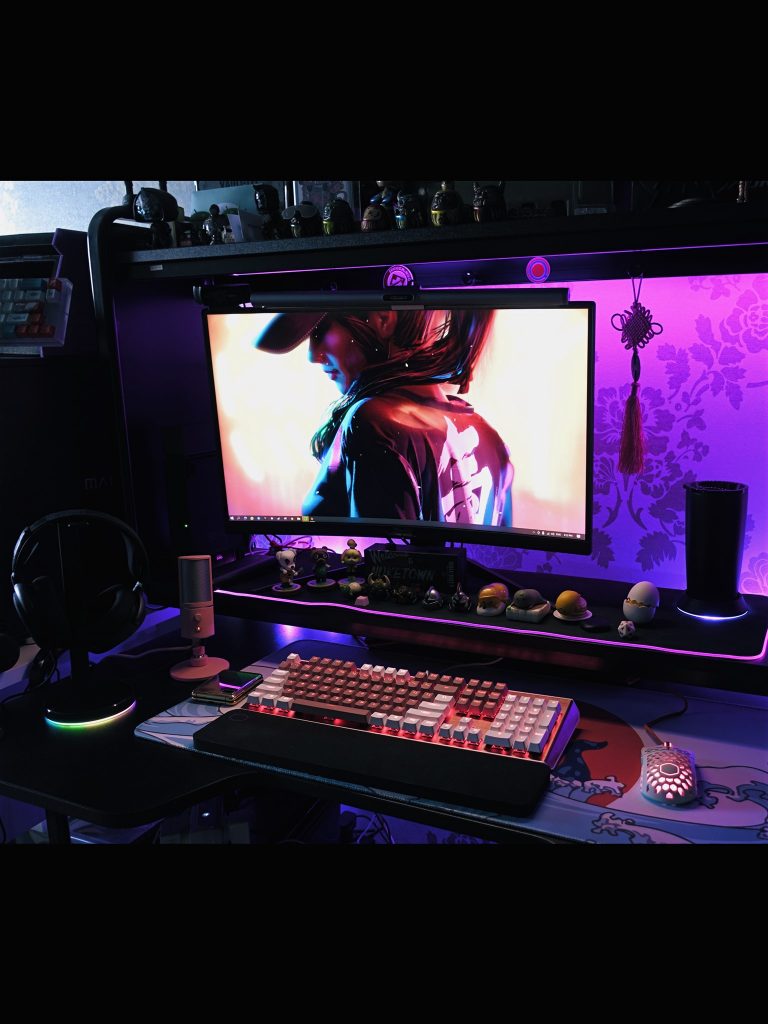 Zen owns the White version and he swears by it when he's playing competitively in Call Of Duty. The light weight had played to his advantage combined with a customized DPI that he set on Master Plus. He was able to perform quick-scopes from all ranges on his Pelington setup as well as flicking back quickly enough to kill whoever had been chasing him. He's barely a palm sweater so there's no ugly gunk but dust does accumulate on the holes ever so often and he cleans them with a cotton bud soaked with a little water and soap. From his point of view, it seems that the MM711 can be quite ideal for movement intensive, high technicality shooters like Call Of Duty Modern Warfare and even the seemingly different Black Ops: Cold War
Conclusion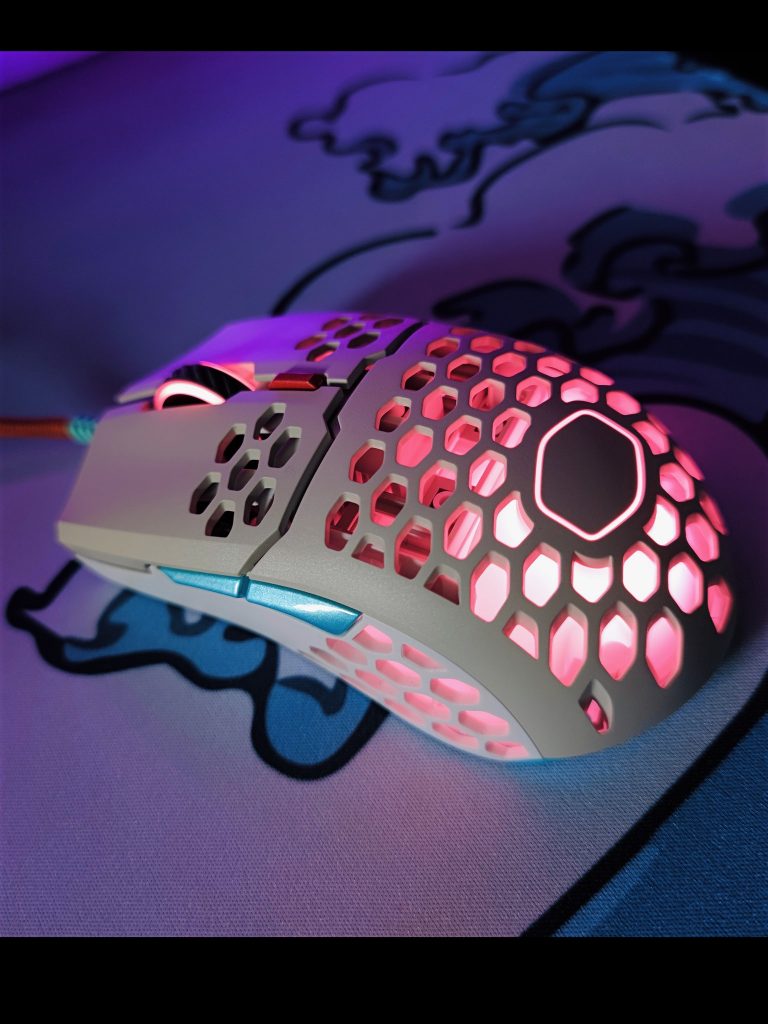 If you are a fan of the retro Cherry 9009 scheme or want a mouse to match your keyboard that has those keycaps, then I think this is a match made in heaven. It's priced at RM 199 which is pretty affordable and a good deal for such a lightweight and capable mouse. If you don't like the retro colorway however the normal matte black color is priced at RM 149 instead, which makes it a fantastic deal if you just want a super light mouse and don't care for wireless gaming.