Over the coming weeks YouTube will be introducing handles to make it easier for members of the community to find and connect with each other. Your handle will be unique to your channel and will be how people mention you in comments, community posts, and more.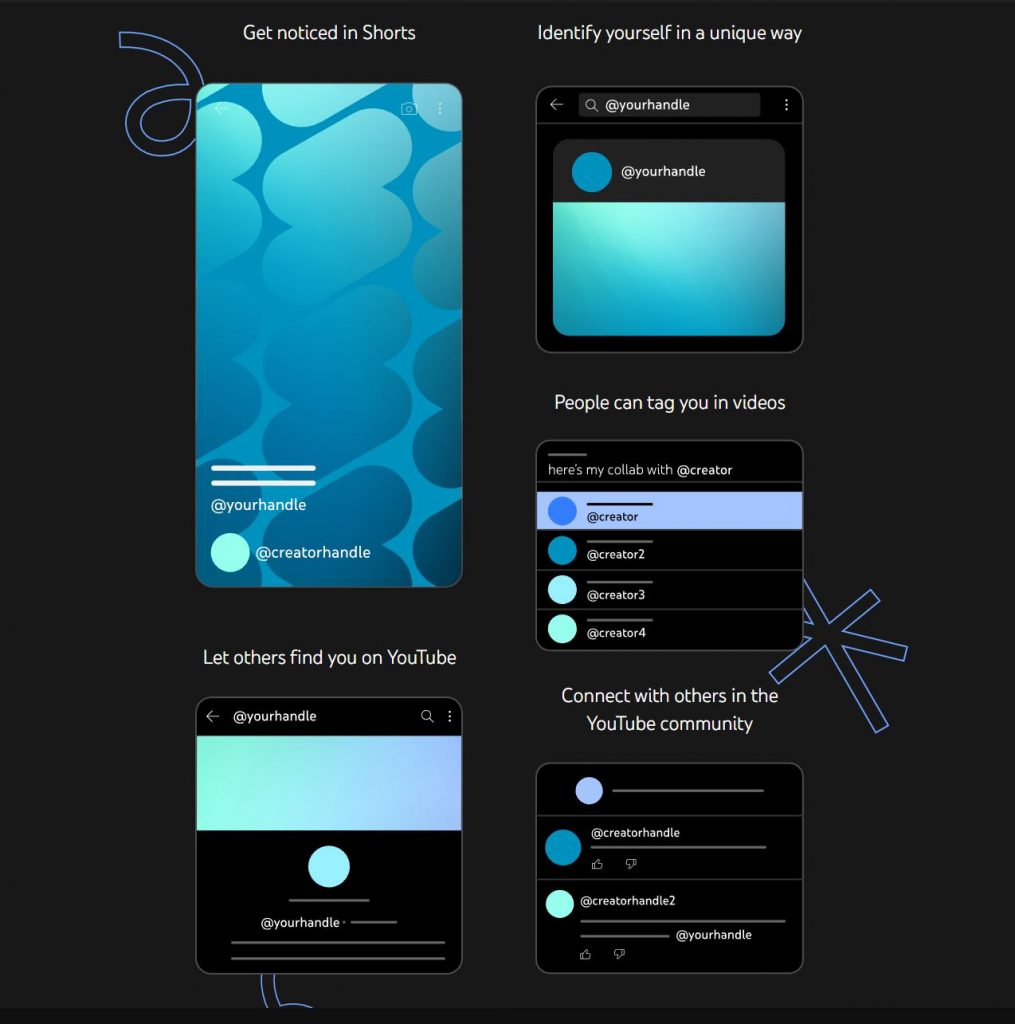 Here's what you need to know
YouTube will be gradually rolling out the ability to choose a handle for all channels over the coming weeks, and you will receive another email and a notification in YouTube Studio when you're able to choose yours. In most cases, if you already have a personalized URL for your channel, it'll already be reserved for you as your handle. If you want a different handle from the one that's been reserved, you can change it. If you don't already have a personalized URL today, you'll also be able to choose a handle for your channel.
Starting on November 14, 2022, if you haven't yet selected a handle for your channel, YouTube will automatically assign you a handle, which you can change in YouTube Studio if you'd like.
Your channel can have more than one URL that directs your audience to your channel homepage. These URLs can look different from one another, but each URL can point your audience to the same place – your channel. Handle URLs, custom URLs, and legacy username URLs are all forms of personalized URLs. You can view all URLs associated with your channel at youtube.com/handle
What If I Can't See The custom URL Option?
To create a custom URL for your YouTube channel your account has to meet the following requirements:
Have 100 or more subscribers.
Be at least 30 days old.
Have an uploaded profile picture.
Have uploaded banner image.
We're not 100% sure on knowing whether these requirements will be removed for this change to implement. However, these requirements are considered quite easy to do and will help you in your journey as a YouTube Creator.