Global market research firm Canalys had recently released their Q2 Global smartphone market report, with the highlight being Xiaomi taking 2nd place with a 17% share and 83% year on year growth.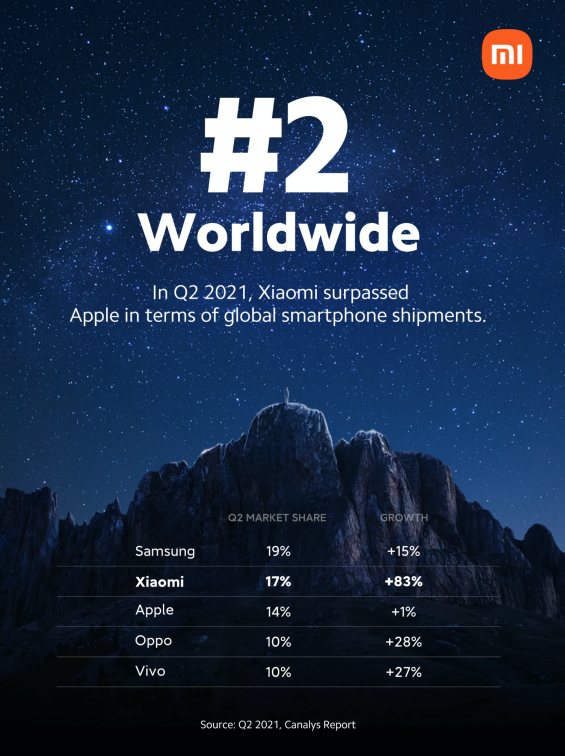 Snatching the position from Apple, Xiaomi's hard work on themselves have finally paid off, even during extremely stressful market conditions in the recent years.
In Q4 2020, Xiaomi's global shipments reached 43.4 million units with 31.5% YoY
growth, surpassing Apple for the first time and returning to the third place. In Q1 2021, Apple rose to No.2 with 15% of global smartphone market share, followed closely by Xiaomi with its 14% of market share. Xiaomi's global smartphone shipments were 49.4 million units back then with 69.1% YoY growth.
In addition, the first phase of Xiaomi's smart factory has started operation. Its production
lines are automated and capable of manufacturing a million high-end smartphones per year, it is also a huge lab facility which enables Xiaomi to research new materials and
technologies as well as test advanced manufacturing and production processes.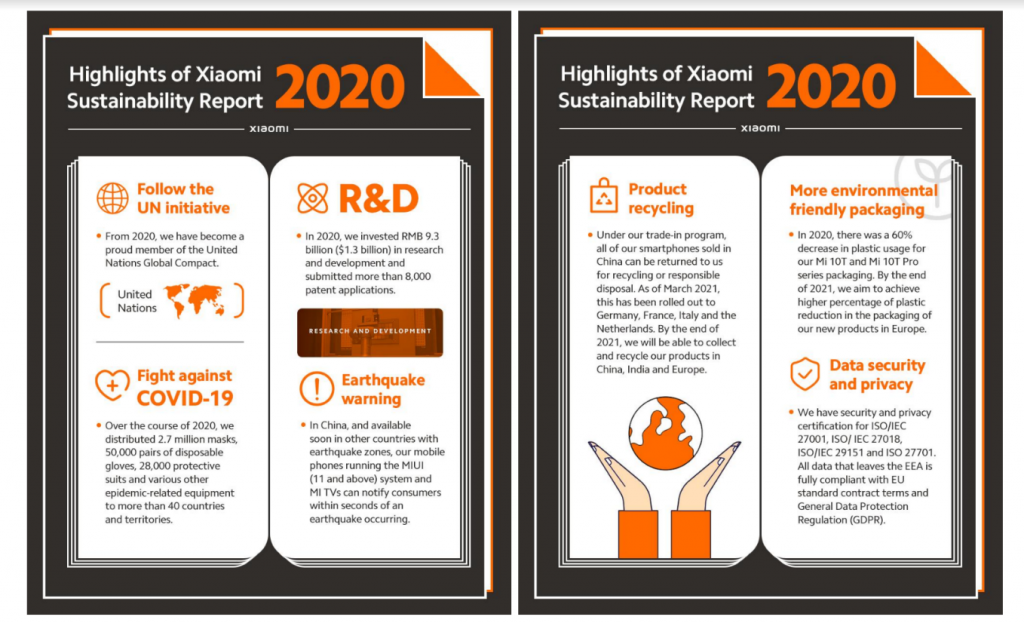 Xiaomi's recently released 2020 edition of its Sustainability Report (the Report) details the company's approach and practices on sustainable development. The report describes how Xiaomi has worked to incorporate environmental protection into its product design and manufacturing to the environment.
Xiaomi also highlights the crucial role innovation plays in sustainability and addresses global issues.
Well done Team Xiaomi! You've managed to grow during tough times while remaining sustainable and true to your goals. Now please do something about EMUI and how buggy it can be sometimes. After that, the number 1 spot should be a cake walk for you!