an affordable staple model
Xiaomi did a great job on refreshing the Mi 11 Lite, adding a newer, more energy efficient chipset, 5G connectivity and a qualified display panel. It's definitely made to be a phone for the masses, but it tends to lose to competitors quickly due to value proposition
Good
Solid Value
Long Battery Life
Top Class Display
Ungood
Inconsistent Sensor Color Reproduction
Not for heavy gaming
---
Specs
---
CPU
Qualcomm Snapdragon 778G
Memory
8 + 128 / 8 + 256
Display
6.55'' FHD+ 90Hz AMOLED (10-Bit color depth, L1 Widewine Compliant, HDR10+)
Camera
64MP wide angle,
8MP ultra-wide angle
5MP tele-macro
20MP front-facing camera
Connectivity
Bluetooth 5.2,USB Type-C 2.0, 5G, Up to WiFi 6, Dual Nano SIM, microSD slot up to 1TB support
OS
MIUI 12.5 (Android 11)
Battery
4250 mAh with 33W charging
Available Colors
Truffle Black (Vinyl Black), Bubblegum Blue (Jazz Blue), Peach Pink (Tuscany Coral), Snowflake White (Diamond Dazzle)
Retail Price
RM 1,399 (8+128GB) | RM 1,599 (8+256GB)
The Works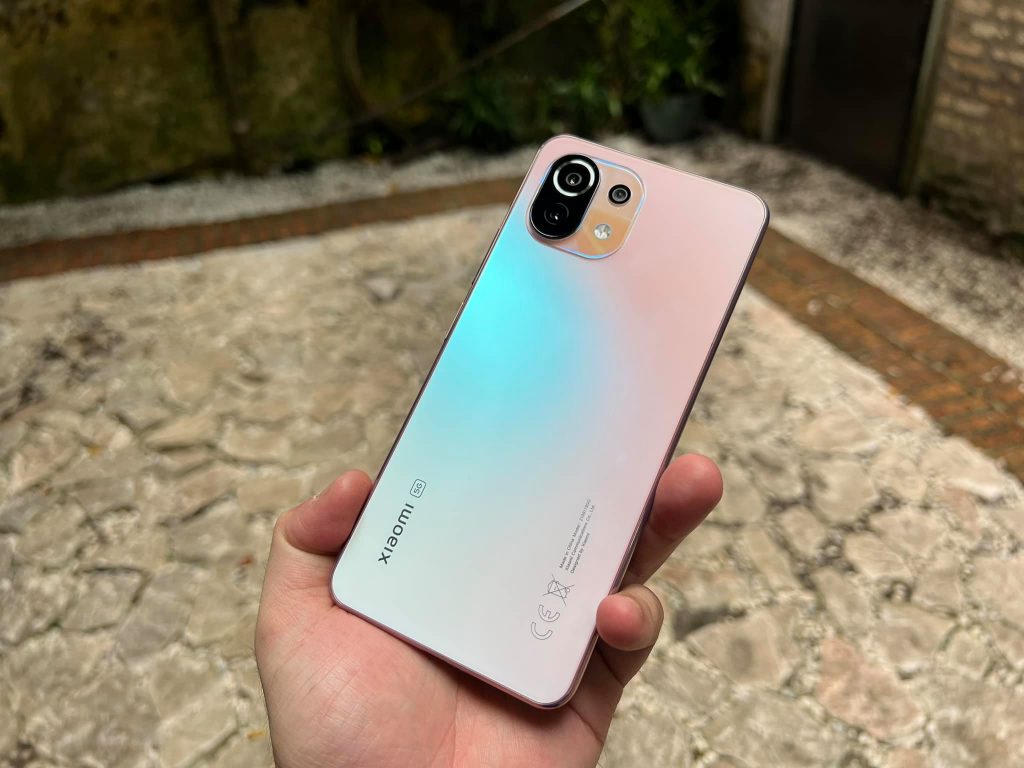 "A mesmerizing view from the back "
The 11 Lite 5G ne in my opinion looks a lot better than the bigger and stronger 11T's. It has a subtle shimmering finish that's matte to the touch and weighs really light (living up to the name). The side frame is a little on the relfective side, with the volume rocker and power button placed all to the right side.
It's a mid-sized smartphone from the looks and feel of it, making it pocket friendly and compact. The camera module at the back is similar to the Mi 11 Lite, barely protruding out with no tall bumps. The screen is covered by a thin bezel and a single hole-punch selfie camera. You are definitely free from notches but get full bezels instead. It's only annoying for those who wanted a full display but I'd say this is a better choice compared to getting a notch with camera combo.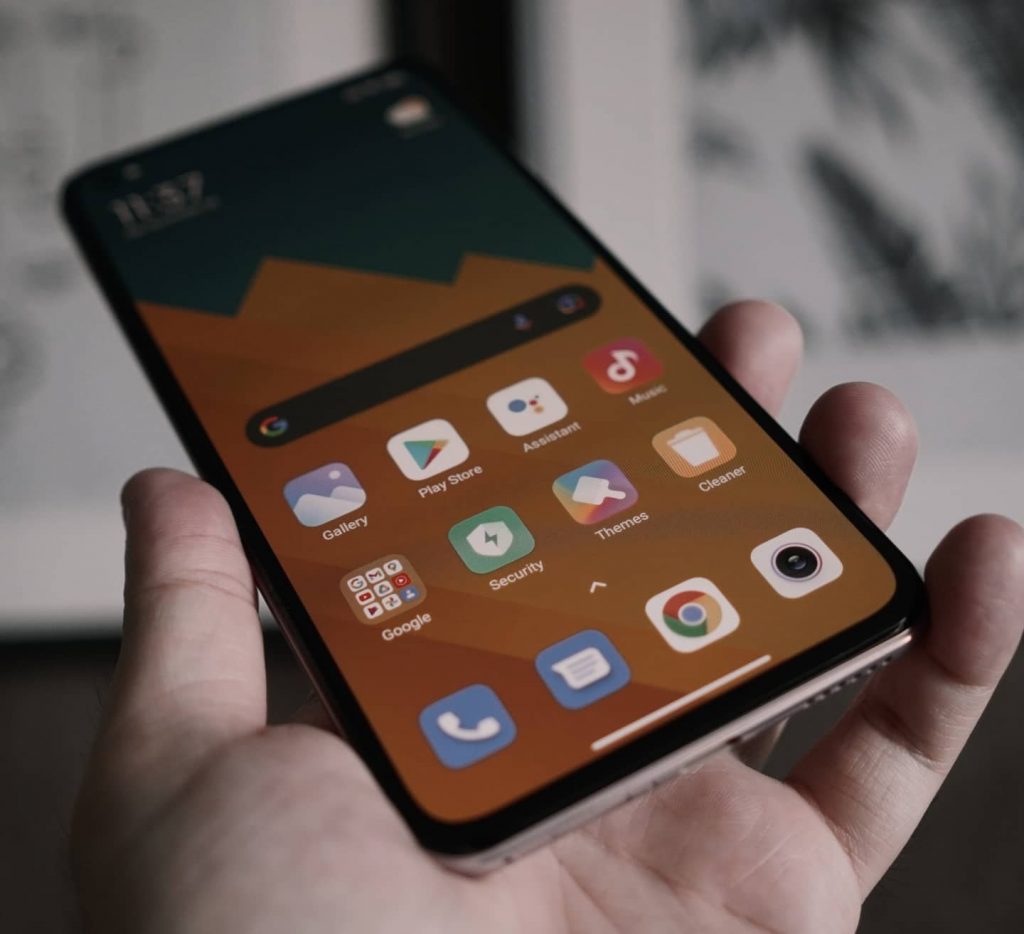 The main screen is a 6.55″ AMOLED panel with a 90Hz refresh rate. It's the usual FHD+ resolution with a high refresh rate capability. You can toggle between 60Hz – 90Hz in the settings, with no option to let the device decide for itself when to lower the refresh rate to preserve some power. It is pretty much the same display you'd get from the earlier Mi 11 Lite 5G.
It supports Dolby Vision with L1 Widevine DRM that enables Netflix playback at its highest quality. This does make a huge difference and we don't see this level of display qualifications especially in this price range. And yes, we enjoyed Netflix with the best of colors, sharpness and texture, also thanks to the panel having 10-bit color depth and HDR10+ certification as well. The Xiaomi 11 Lite 5G NE is definitely ideal for all common forms of media consumption.
Display profiles are pretty straigtforward, with vivid, saturated and original to choose from. There's also a little color wheel for you to adjust to your preferred temperature but no matter what you choose, I personally think that it's not as vibrant as most phones, especially the reds and blues looking more particularly washed out. At this price point, I did not particularly expect a stellar display anyway. It gets the job that and that's exactly what Xiaomi was looking to do with this device anyway.
Mid-high level performance for gaming
The Xiaomi 11 Lite 5G NE Qualcomm Snapdragon 778G chipset that's simply a slightly better Snapdragon 780G. Paired with 8GB of RAM and 128GB of storage, the daily drive was respectably speedy with some decent gaming in-between. When I said the chipset was slightly better than the 780G, I'd like to specify that it's only performing better in CPU-bound tasks and battery efficiency. In my findings, I found that the 780G's GPU to have performed marginally better compared to the 778G.
The 4250 mAh battery takes over an hour to charge from flat using the provided 33W charger and cable. Despite the smaller battery capacity, I was impressed with a steady 2 day battery life.
The 778G proved itself in a lot of games, capable of maintaining 60-90 FPS on medium settings over long sessions. At this point I have to say that this kind of performance is catered towards casuals over competitive mobile gamers. If you're looking for higher FPS and better thermal management, you should just top up the extra few hundred Ringgit to get POCO's F3 Pro or even SAVE by going for the X3 Pro.
---
Just Another Mainstream Camera Setup
The triple rear camera system includes a 64-megapixel primary sensor, an 8-megapixel ultra-wide shooter and a 5-megapixel tele macro shooter. The Xiaomi 11 Lite 5G NE comes with a 20-megapixel selfie camera sensor at the front. It performs very similarly to the Mi 11 Lite, which is of mainstream quality at best.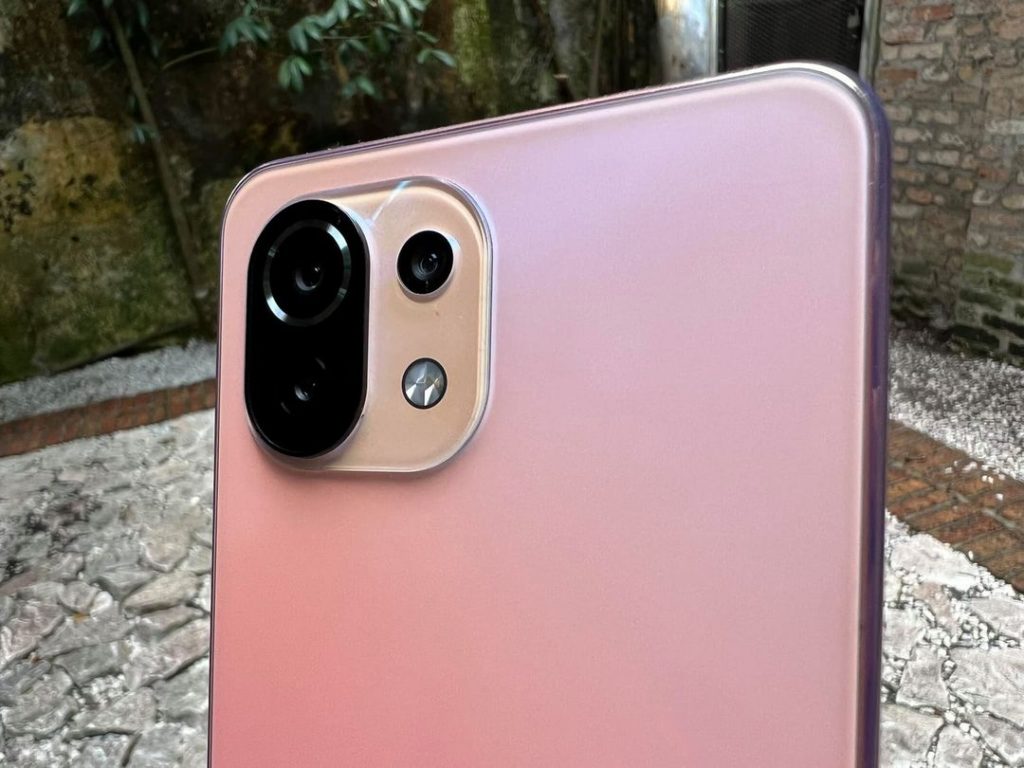 The main shooter can perform in both close-up and standard wide shots. It retains just an acceptable amount of detail with vibrant colors when viewing them on the display.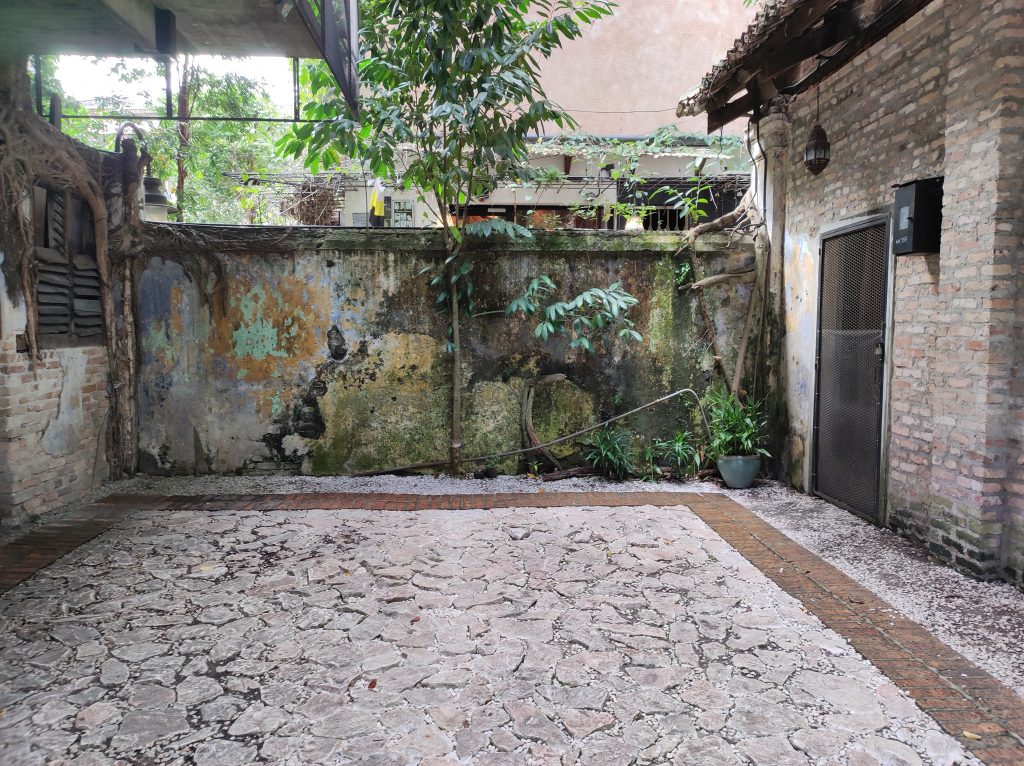 In terms of texture and noise, the Xiaomi 11 Lite 5G NE truly struggles only when taking fast shots. Images tend to have the 'mid-range smartphone' smudge that can only be corrected by taking the shot again in pro-mode and playing around with the shutter speeds. If you're kickin' it fully on Auto mode, I highly suggest remaining as still as possible to avoid such a first-world calamity.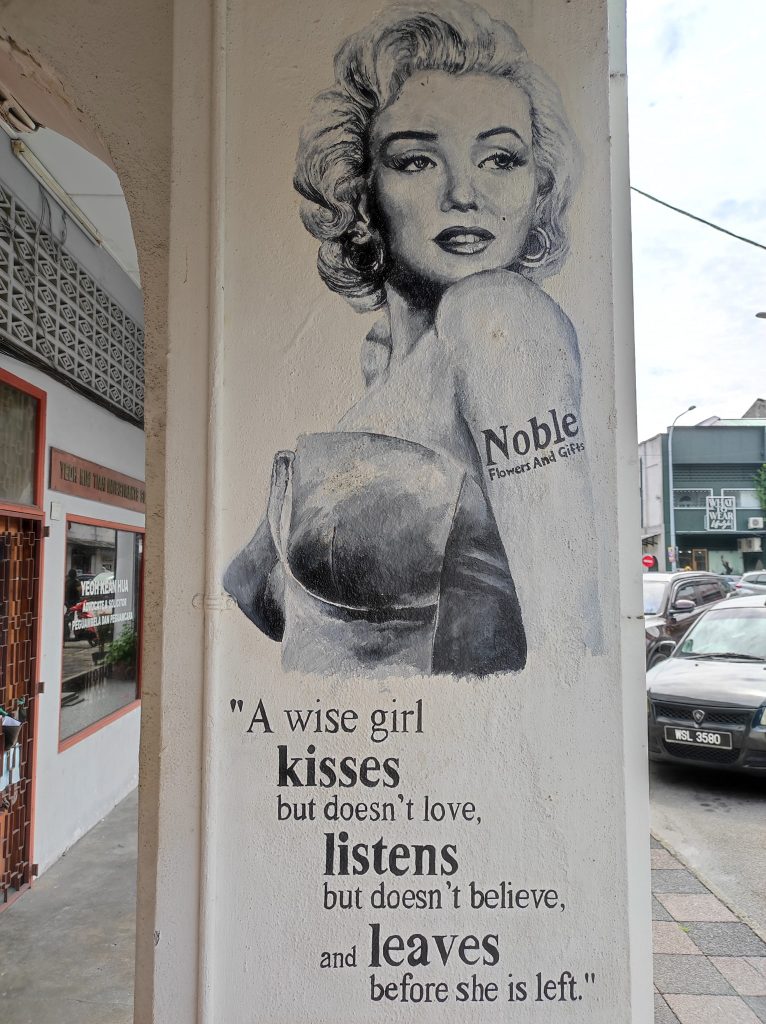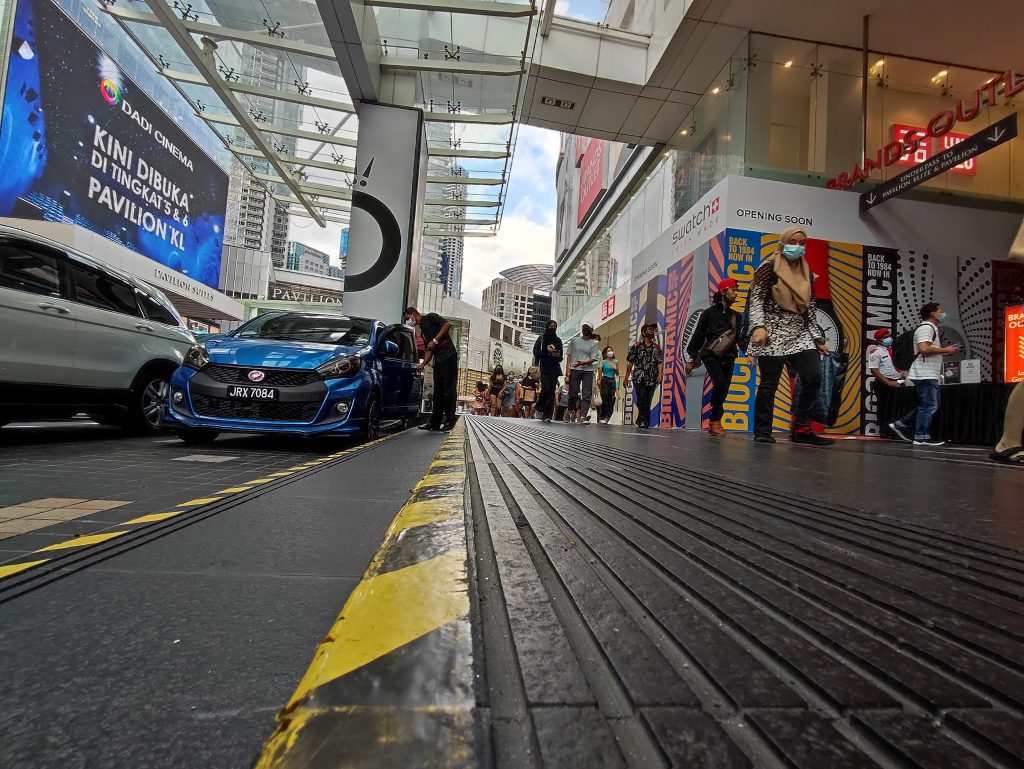 The 8MP Ultrawide takes shots that's the opposite of the main sensors. You'll get plenty of color but somehow lose out on some detail. Lens distortion is minimal but is still slightly behind the likes of its Samsung equavalent, the A52s 5G.
The 'telemacro' sensor I would say is not useless at all. If you enjoy taking macro photos, then the Xiaomi 11 Lite 5G NE won't let you down. It packs rich details and color, with its only flaw being in the depth department. It simply isn't capable of producing shots with any depth whatsoever and focuses solely on detail. It shouldn't bother anyone as much, but I have to mention it nonetheless.
---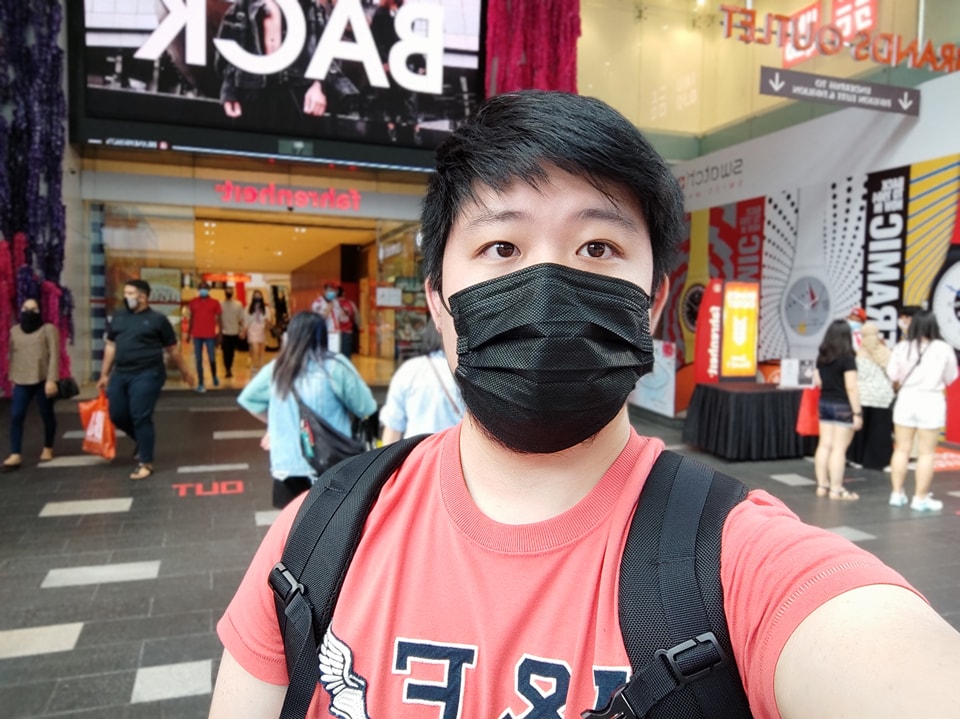 The front-facing camera does exceptionally well, complimented with a well-built editing suite for portraits. I particularly enjoyed editing bokeh levels and even playing around with the pre-installed overlays which added more spice to my selfies.
The error rate for object seperation would be around 20%. Its weakness lies strangely on my ears but it does absolutely fine with hair! I guess it won't matter much since social media platforms tend to compress image sizes anyway.
---
It's A Fun Phone That Won't Break The Bank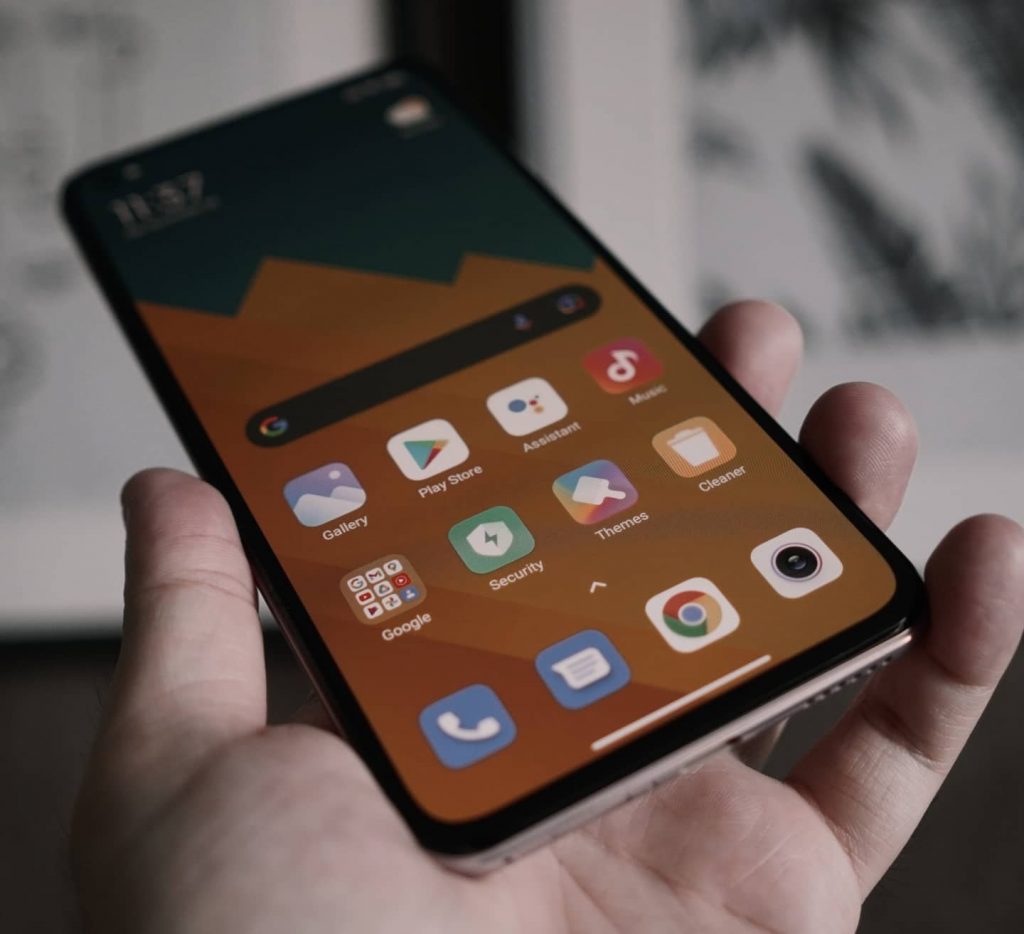 Xiaomi did an excellent job refreshing the Mi 11 Lite. They managed to churn out a better smartphone that's strong in display, battery and camera. I enjoyed the design as well as cameras but can't seem to shake off the fact that people would just spend some extra money to the the Poco F3 over this or even the Realme GT Master Edition. Nevertheless, the Xiaomi 11 Lite 5G NE is not a weak competitor and can definitely run the day with you no matter how heavy the task (unless it's competitive gaming, then no.)