vivo Malaysia had just launched their latest vivo V29 smartphone, showing itself off to be a trendsetter device promising great low-light photography, an upgraded soft ring light and beefy specs all wrapped around an eye-catching Starry Purple design.
All About The Color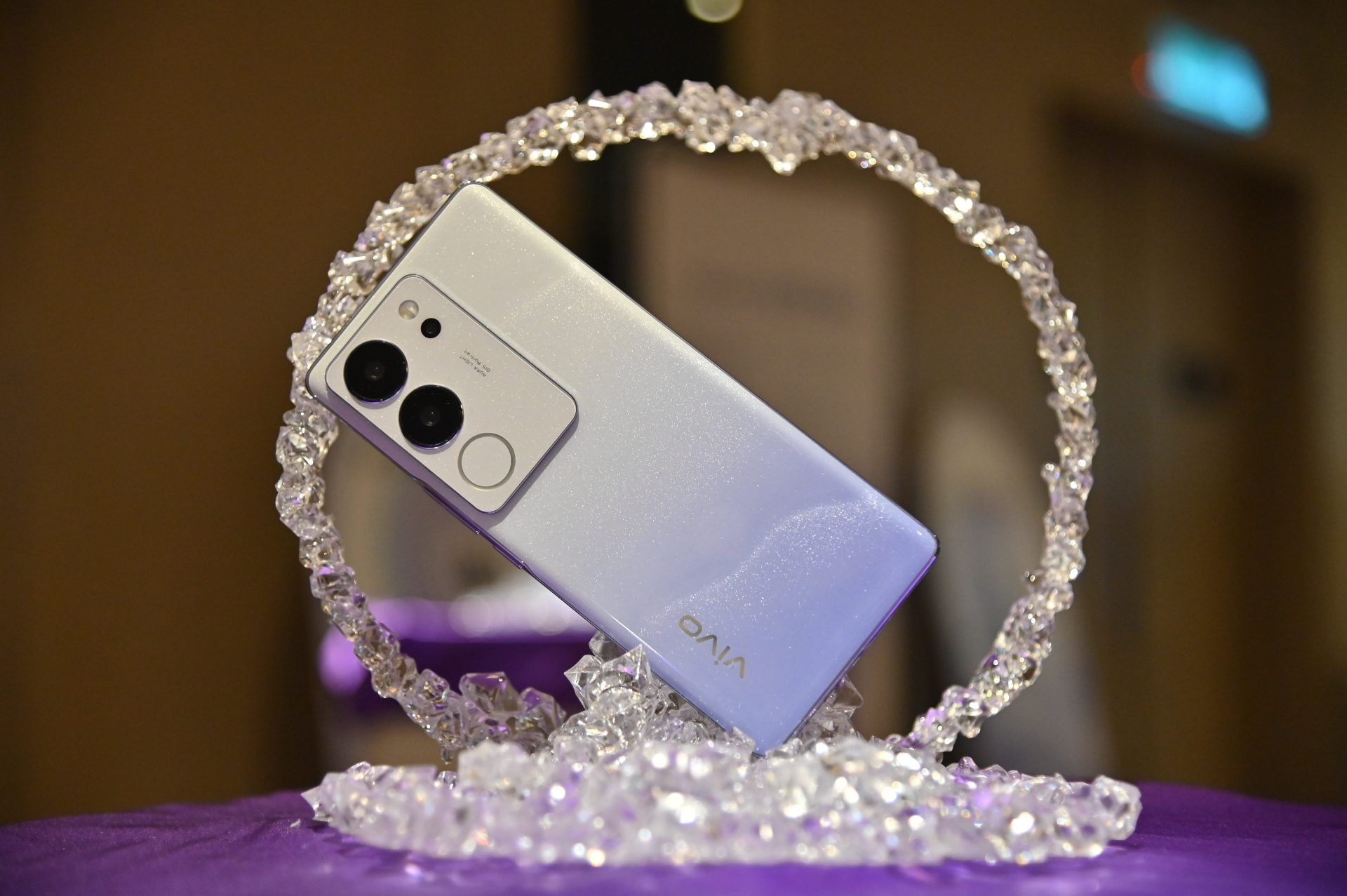 The vivo V29 comes in a new dazzling Starry Purple, inspired by the Milky Way. The rear housing has a sparkling entrance about it when you first look at it, with a new 3D Magnetic Particle finish that's soft and matte-like, while the general design language is mildly glossy, giving a tasteful contrast that's very unusual while pleasing to the eye.
Being a vivo device through and through, it means the phone's going to be thin and light. It has a thinness of just 7.46mm and barely weighs 186 grams, so it's definitely pocket friendly though you'd want to show off that Starry Purple more so it's not as tiring to hold out and show off for a long time!
But What's Different?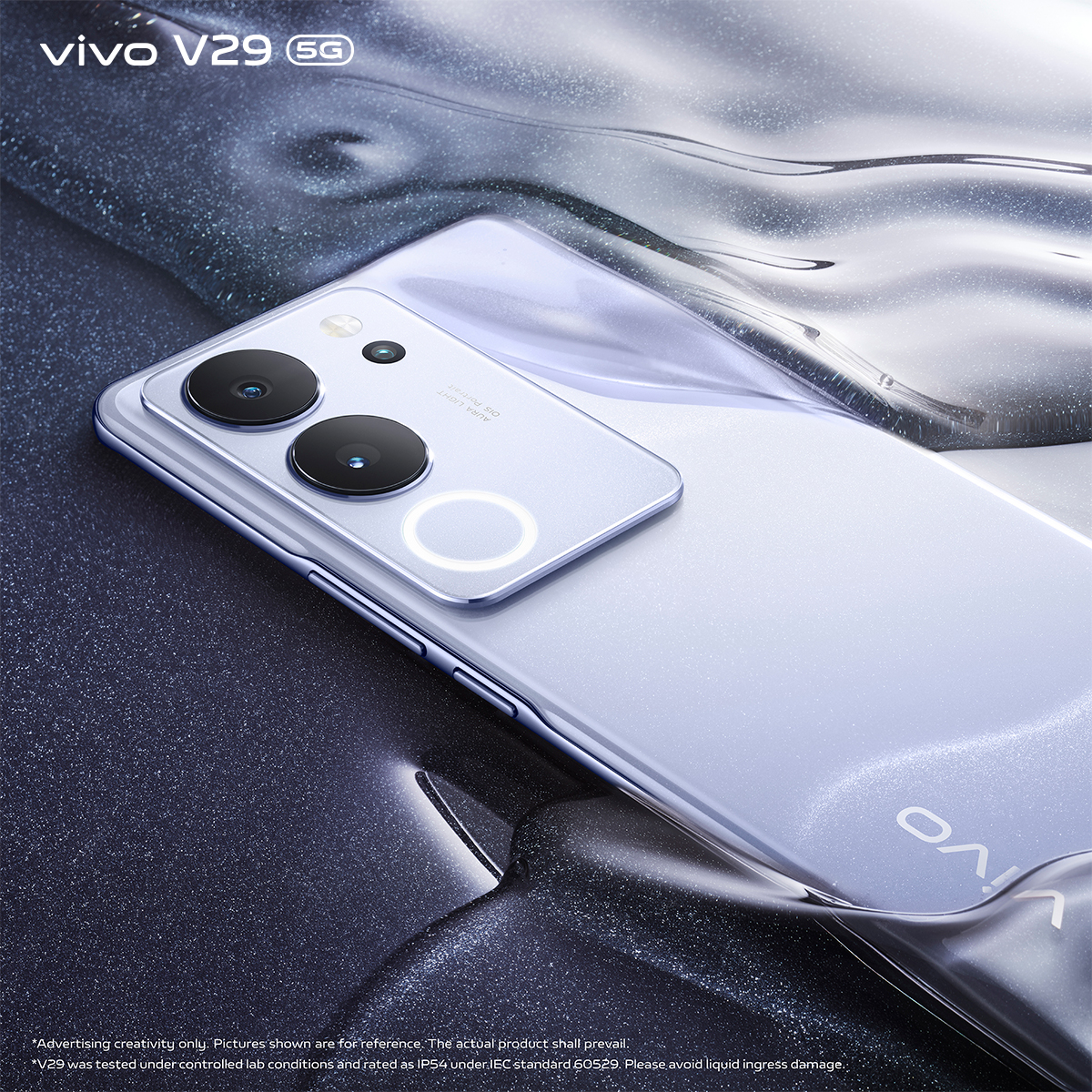 It's a direct successor to the vivo V27, which first introduced the Aura Light Portrait System. It's a ring light on the rear camera that improves low-light portraits and video.You will be able to take better quality photos and videos without the need of carrying additional lighting with you.
Vivo has upgraded the Aura Light on its vivo V29 smartphone, making it bigger, brighter, and better for night portraits. The Aura Light 2.0 has a diameter that is 20% larger than that of the vivo V27 series, and its light-emitting area is 9 times larger than that of a regular flash. It is also 36% brighter than the previous generation and achieves 360° even lighting.
These upgrades result in stunning night portraits, even in challenging lighting conditions. The light is soft and natural, and it enhances the subject's features without making them look artificial. You are now able to change between cold and warm lighting, which is a big plus in flexibility.
If you're more interested in the selfie side of things, the Front Camera is a 50MP ultra-sensing camera complete with OIS and a super-wide 92° field-of-view that'll capture your group photos in a wider and complimenting manner!
Moreover, it boasts the rear camera is 50 MP with a f/2.0 aperture,and combined with that Aura Light, there's plenty of detail and clarity to be guaranteed.
Hardware
To keep everything smooth, you'll need plenty of memory. RAM to keep apps and multitasking fast, and internal storage to store all your media and photos. The vivo V29 packs 12GB of RAM and 512GB of internal storage, which is plenty in today's standards.
Keeping the lights on is a 4600 mAh battery that takes less than an hour to fully charge, thanks to 80W FlashCharging that also brings you up to speed with a 50% charge in just 18 minutes.
Display isn't left out either, as the vivo V29 has a 6.78" 1.5K AMOLED 3D Curved display that goes up to 120Hz with a 1000 Hz touch-sampling rate to handle all things gaming. Furthermore, the display relieves eye-fatigue through stringent hardware testing that meets SGS eye protection requirements which reduces harmful blue light emissions and screen flickering.
When Is It Coming!?
The vivo V29 will be available in 2 variants, 12+256GB and 12+512GB. 
12+256GB : RM 1899
12+512GB : RM 2099
Pre-Order Promotion and Bonuses