Yet another RM1000 contender
The vivo Y21T came out a little earlier in 2022 as an entry level device with plenty of performance out of its sleeve. The real question is whether the set backs are worth the investment in such a competitive market.
Good
Good Gaming Performance
Slim design
Decent rear camera
Ungood
Snail-pace charging
Very picky selfie camera
HD+ resolution should not be RM 900
No ultrawide or telephoto
---
Specs
---
CPU
Qualcomm Snapdragon 680 4G (6 nm)
Memory
6GB+ 128GB (microSD support)
Display
6.51″ HD+ IPS LCD @ 60Hz
Camera
50 MP, f/1.8, (wide)
2 MP, f/2.4, (macro)
2 MP, f/2.4, (depth)
8 MP – Front Facing wide ( centered)
Connectivity
Bluetooth 5.0 ,USB Type-C 2.0
OS
Android 12 (April 2022 update), Funtouch 12
Battery
5,000 mAh, 18W Fast Charging
Available Colors
Midnight Blue, Pearl White
Retail Price
RM 899
Design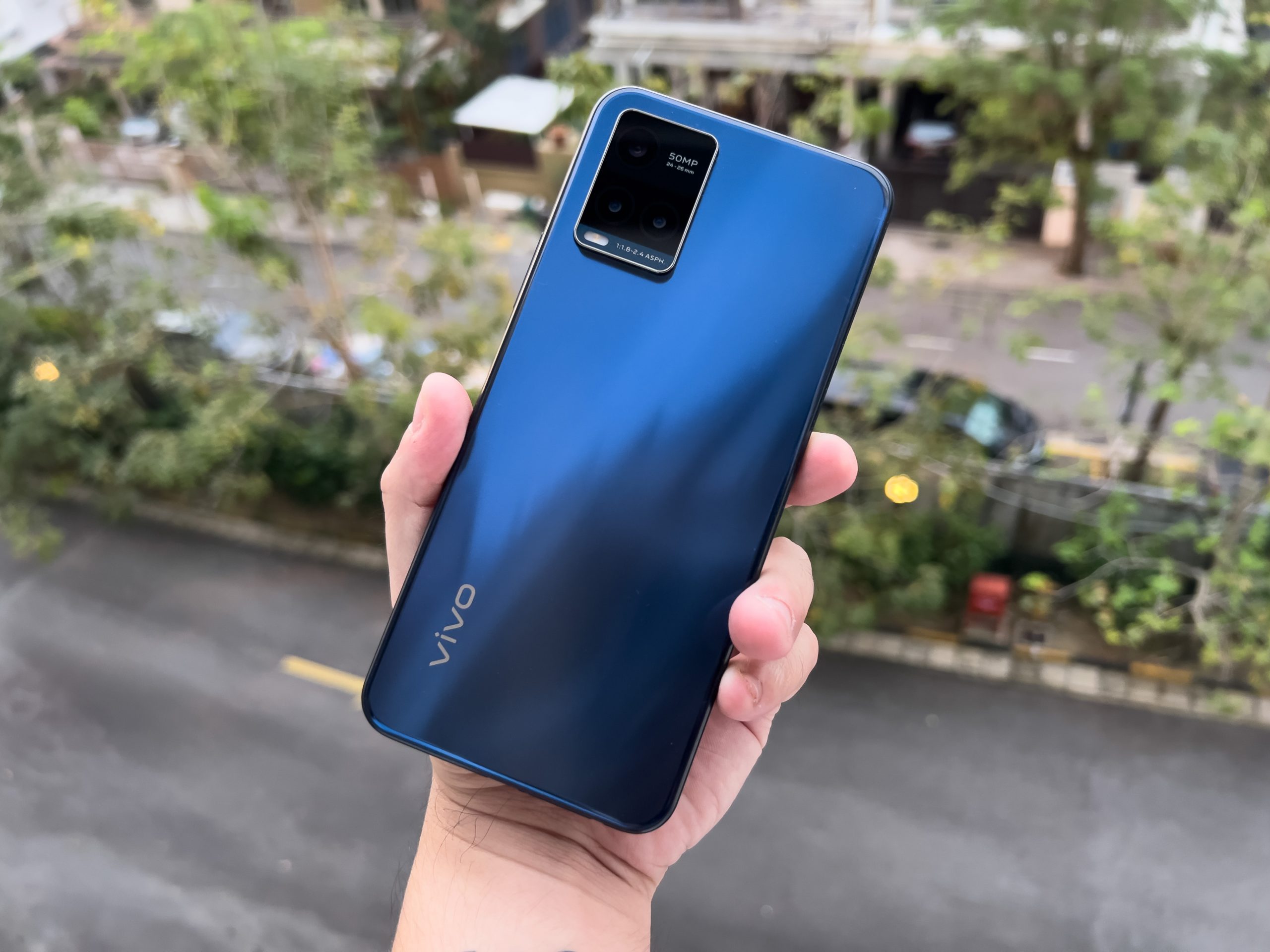 "Lookin' All Slim And Simple"
Out of the box, the Y21T felt like a slim and pleasant phone to hold. Being just 8mm in thinness, our blue Y21T comes in a rounded, boxy frame and just like the reflective matte finish, is all plastic. We're definitely not complaining not because of the price-tag, but because of preference. Plastic is definitely more durable and it still managed to look like it's more expensive than the RM 899 asking price.
The power button (also the fingerprint scanner) is on the right side of the device, located conveniently in the middle and it's indented inwards to make it even easier to find especially in the dark. It also comes with face unlock which was reasonably fast but still has the occasional hiccup.
The bottom is where you'll find the ever useful 3.5mm headphone jack and a USB Type-C port that supports up to 18W of fast-charging.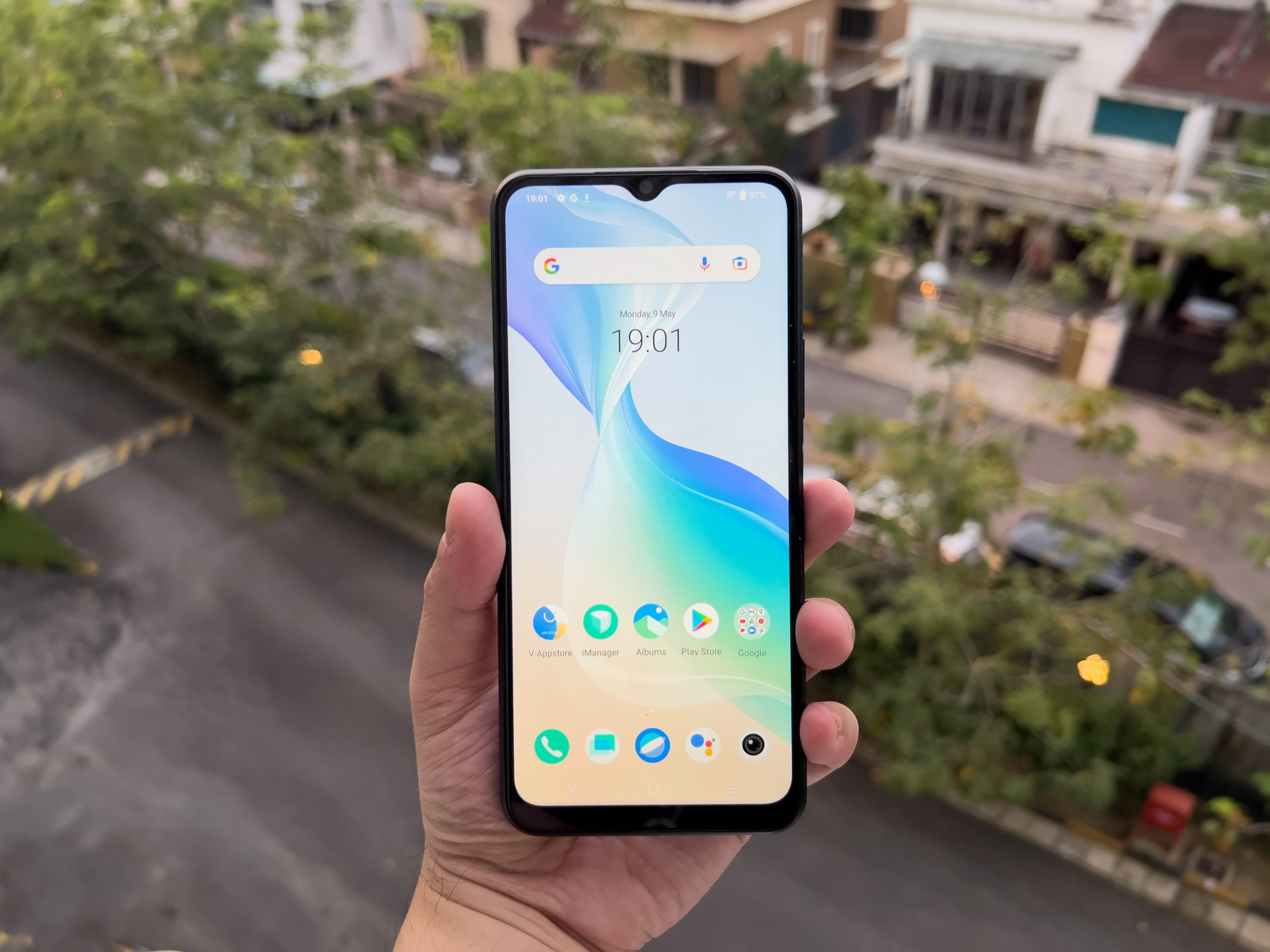 The Works
At 6.51″ the Y21T packs a HD+ panel at 1600×720. It could just be enough for people on a budget but we see competitors packing higher resolutions at more or less this price range. Still, the panel is IPS and manages to produce decent colors and enough detail for the masses.
As for the chipset, it packs the Qualcomm Snapdragon 680 chipset. It's relatively recent chipset, being released some time between October – November last year. It's a relatively optimized chipset for battery life and some performance.
Playing games was actually smooth, oftentimes hitting the maximum supported 60 FPS on medium settings. In fact I do recommend playing on normal or medium settings to achieve a balance on battery life and smoothness. This is where I found the HD+ resolution being super useful, since a low resolution does help with game performance.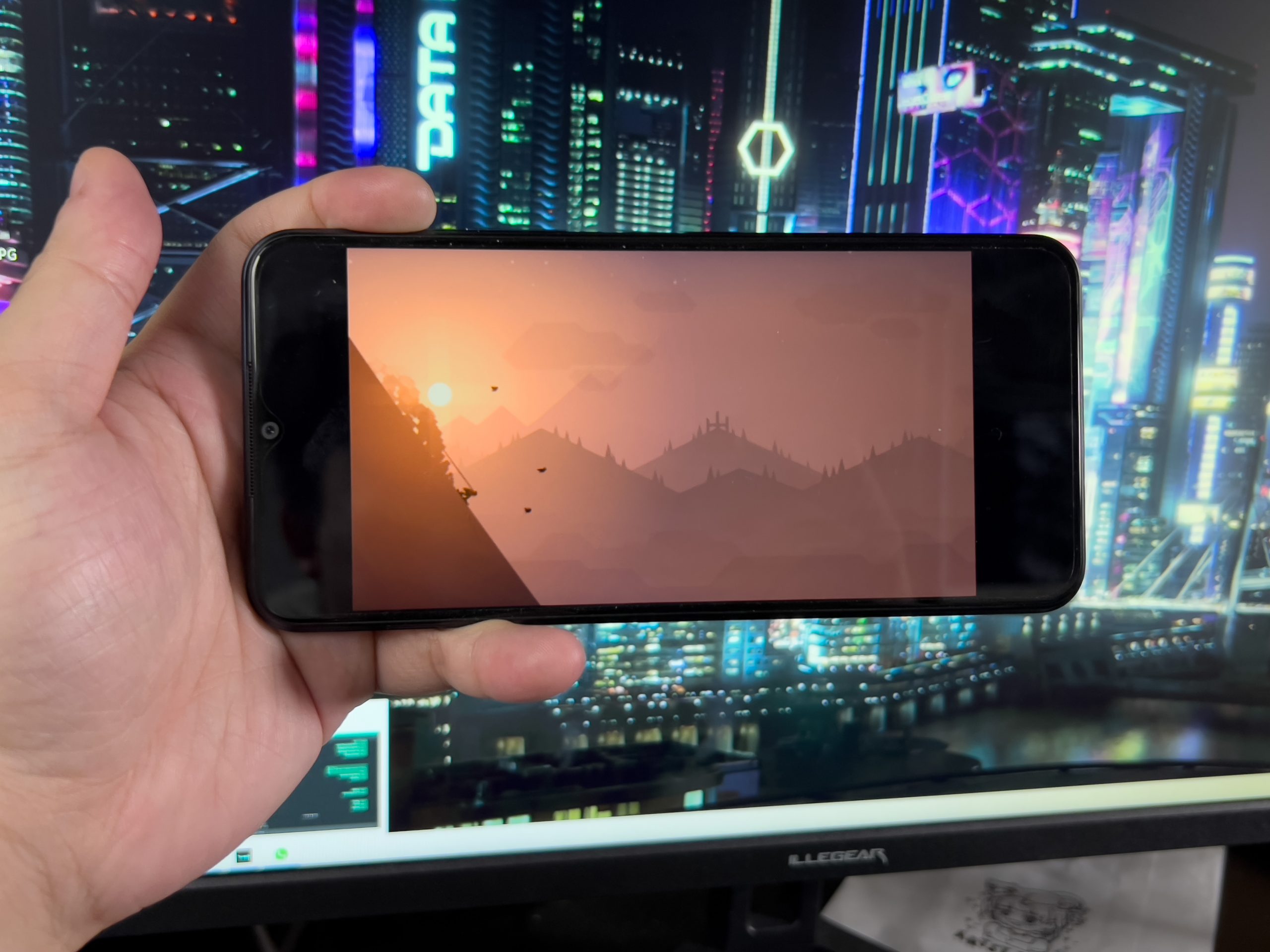 Games like Pokemon Unite and Call Of Duty Mobile ran without a hitch, with both titles being able to achieve 60 FPS on medium settings with the occasional frame drops hitting the high 40s during intense moments like team fights (where everyone drops their Ulti in Pokemon Unite) or kill-streak activations (COD Mobile). It was pretty surprising to catch this level of performance on such a device, but it's a pleasant discovery. The phone didn't even heat up as much during my play time and that made me forget about the price-tag! It truly managed to show its stripes in terms of value to performance.
The 5000 mAh battery can definitely last a day with some change and with the included 18W charger, it takes slightly over 2 hours to get it up and running again. This has been the saddest part of this phone's potential. It should have been at least 33W, which would be in line with he competition and we all know it.
---
Camera System time.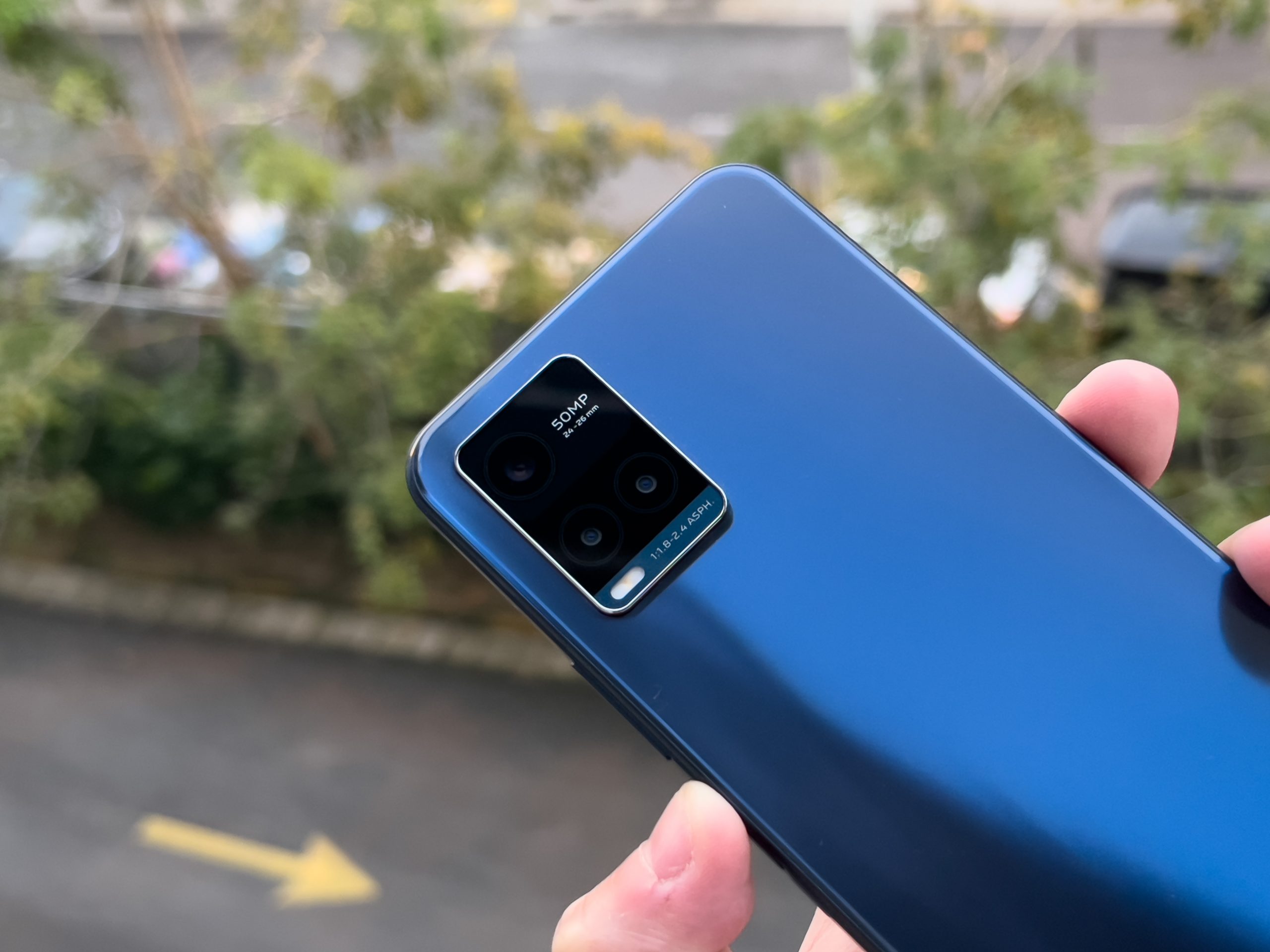 The Y21T sports a pretty standard 50MP main + macro/depth duo these days. vivo has some level of qualification when it comes to selfies and rear shots so we had some prior expectations on how it was going to turn out. You can already see that 2x zoom and that does have slightly better color but suppers from poor dynamic range, showing poorer visibility of the buildings behind the houses.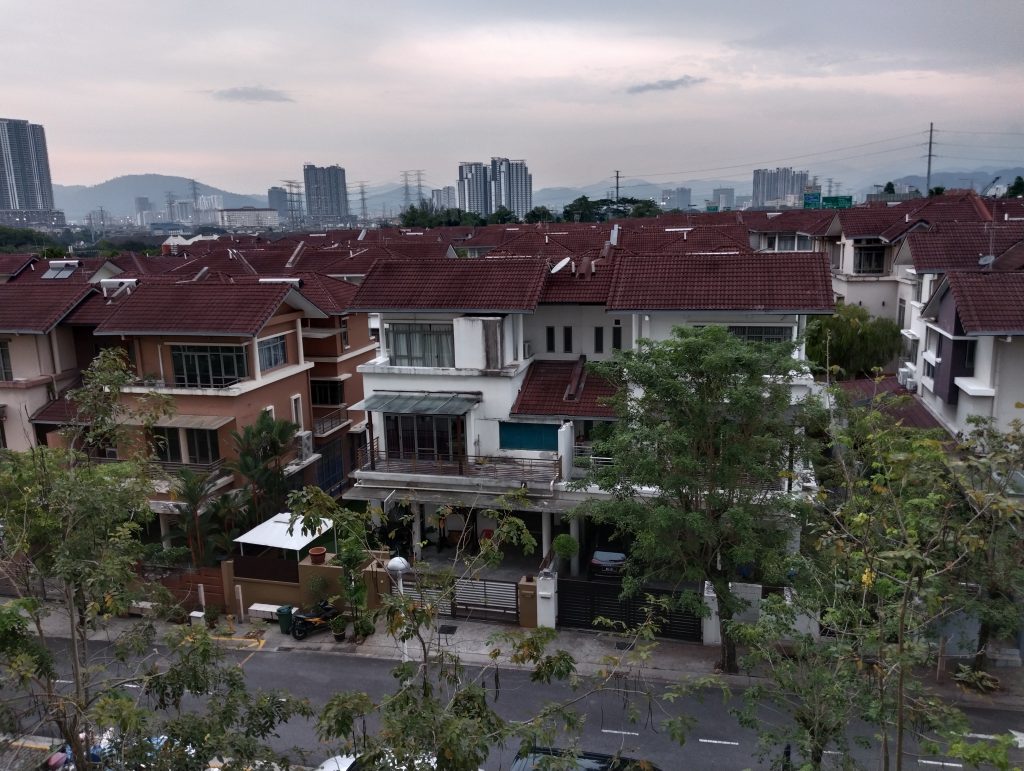 The 50MP main sensor performed decent at best. Under some good lighting you'll get shots that are clear, somewhat vibrant and balanced. The white balance is more on the colder side, which might be an advantage for some if the individual likes taking shots of buildings or objects. The saturation is more conservative here, which leaves room for editing, but having just a smidge more in post-processing would do no harm.
50MP High-res mode adds more detail but suffers in sharpness, but colors remain consistent (it should anyway). The additional detail however, is not enough to justify ever using this mode. You'll do just fine using the standard resolution.
The macro sensor is probably the weakest link, taking shots that lack detail but makes up for it in color and dynamic range. This is in line with the competition and we weren't particularly impressed here. It takes incredible patience to land a good, up close shot with this device and it definitely needs a LOT of lighting to end up with anything decent here.
---
"Selfie Time"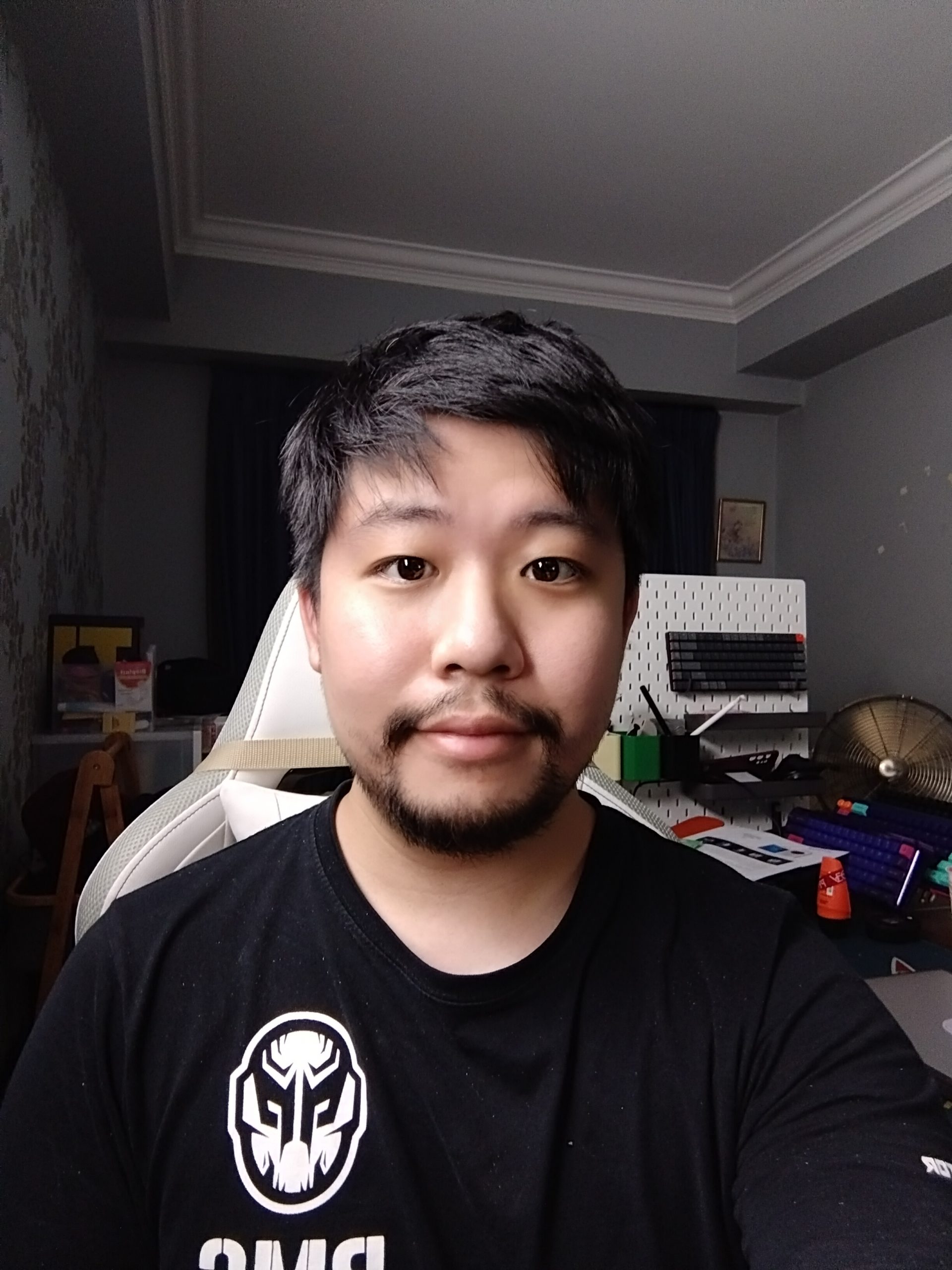 The 8MP front camera is passable, with a good level of detail on the face but suffers from really poor dynamic range, you could end up with shots with a good face but with the lighting potentially blowing up all over. White balance is good however, so it's pretty obvious to see how the pros and cons weigh here.
It also fares quite alright in lowlight, delivering slightly reduced detail but with better dynamic range and manageable level of noise. Portrait blur was done well and are adjustable (off by default), but you do see some visible clipping of both hair and facial hair. Again, it's all on the face. These are all shot default, which means beauty is on. Handsome right? wait till you see me in real life (more disappointing).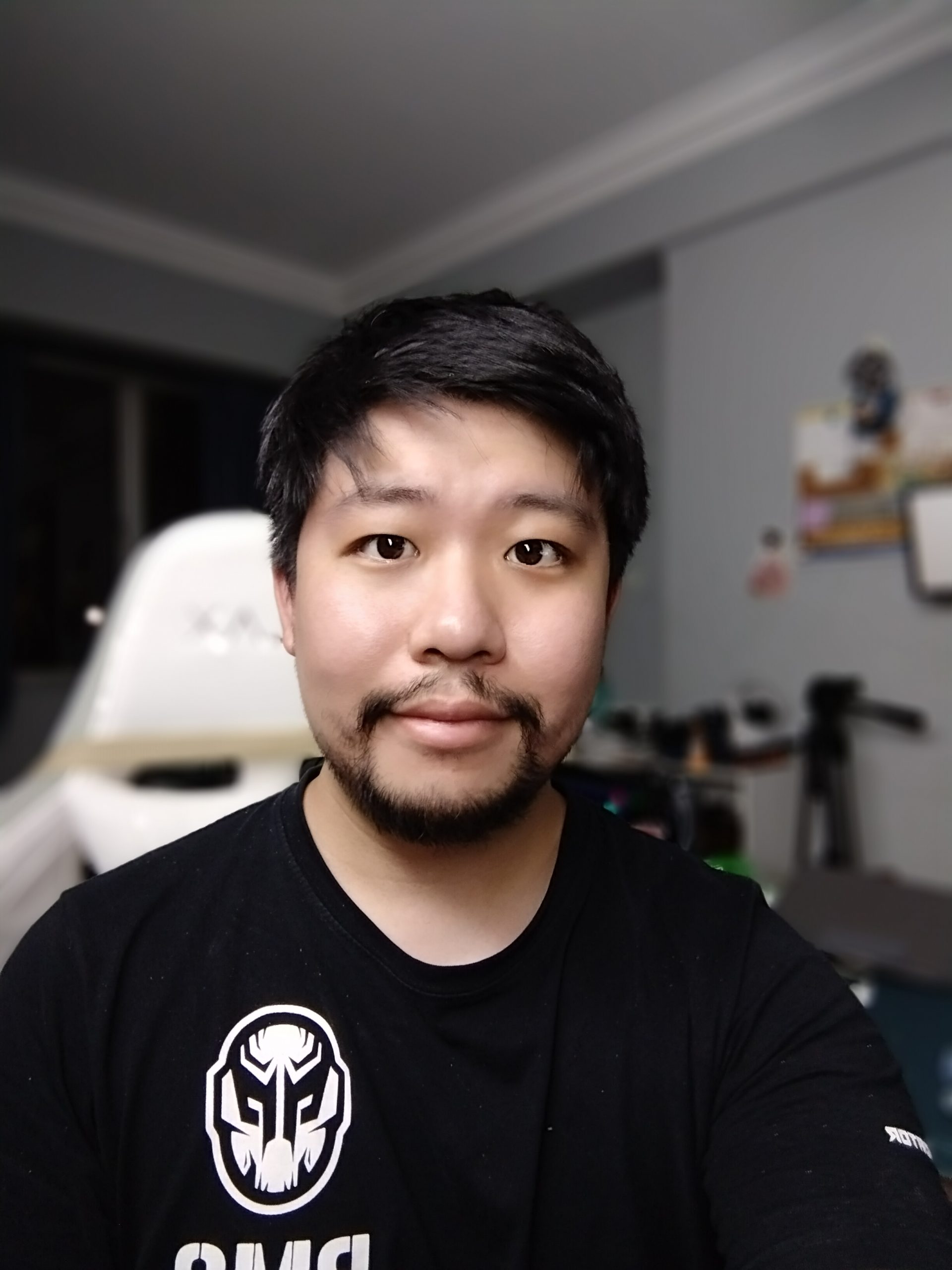 ---
Should you buy this?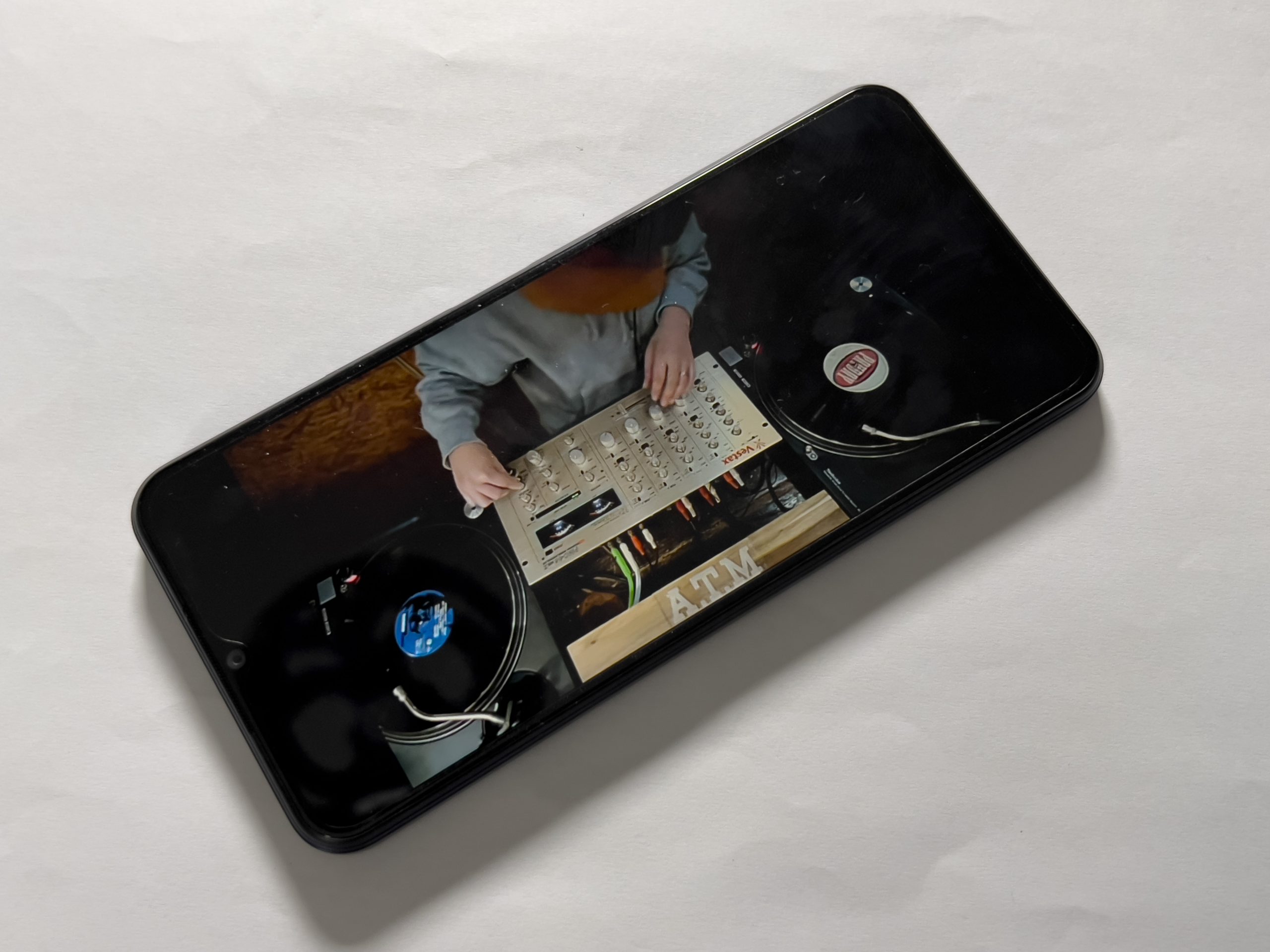 The vivo Y21T proved to be a capable every day device for under RM 1000 and places itself well in the competition. It is however not the best possible choice out there. The RM 1000 smartphone market is actually one of the most competitive where you can get even a device with faster charging and higher refresh rates.
One thing can be said is that you can definitely still rely on the Y21T as a general all-rounder device with a respectable camera and great gaming performance in its price range.