great android experience
The Vivo X80 in the gorgeous blue color we got is exceptionally pleasing to look at and it also delivers a nice, OLED-friendly android experience all in a more wallet friendly approach compared to other flagships tier phones.
Good
Excellent display
Good Battery & Charging
Clean Android UI skin
Urban blue is very nice
Ungood
Thick bezels
Camera bump too big
Cameras are suboptimal
8.7
u003cpu003eOut of 10u003c/pu003e
---
Specs
---
CPU
MediaTek Dimensity 9000
Memory
256GB+12GB RAM
Display
6.78″ AMOLED, 120Hz, 1500 nits Peak Brightness
Camera
50 MP, f/1.8, 23mm (wide)
12 MP, f/2.0 50mm (telephoto)
12 MP, f/2.0, 16mm (ultrawide)

32MP, f/2.5, 24mm (selfie)
Connectivity
Bluetooth 5.3 ,USB 2.0
OS
Android 12, Funtouch 12
Battery
4,500 mAh, 80W Fast Charging
Available Colors
Cosmic Black, Urban Blue, Orange
Retail Price
12GB/256GB – RM 3,499
Design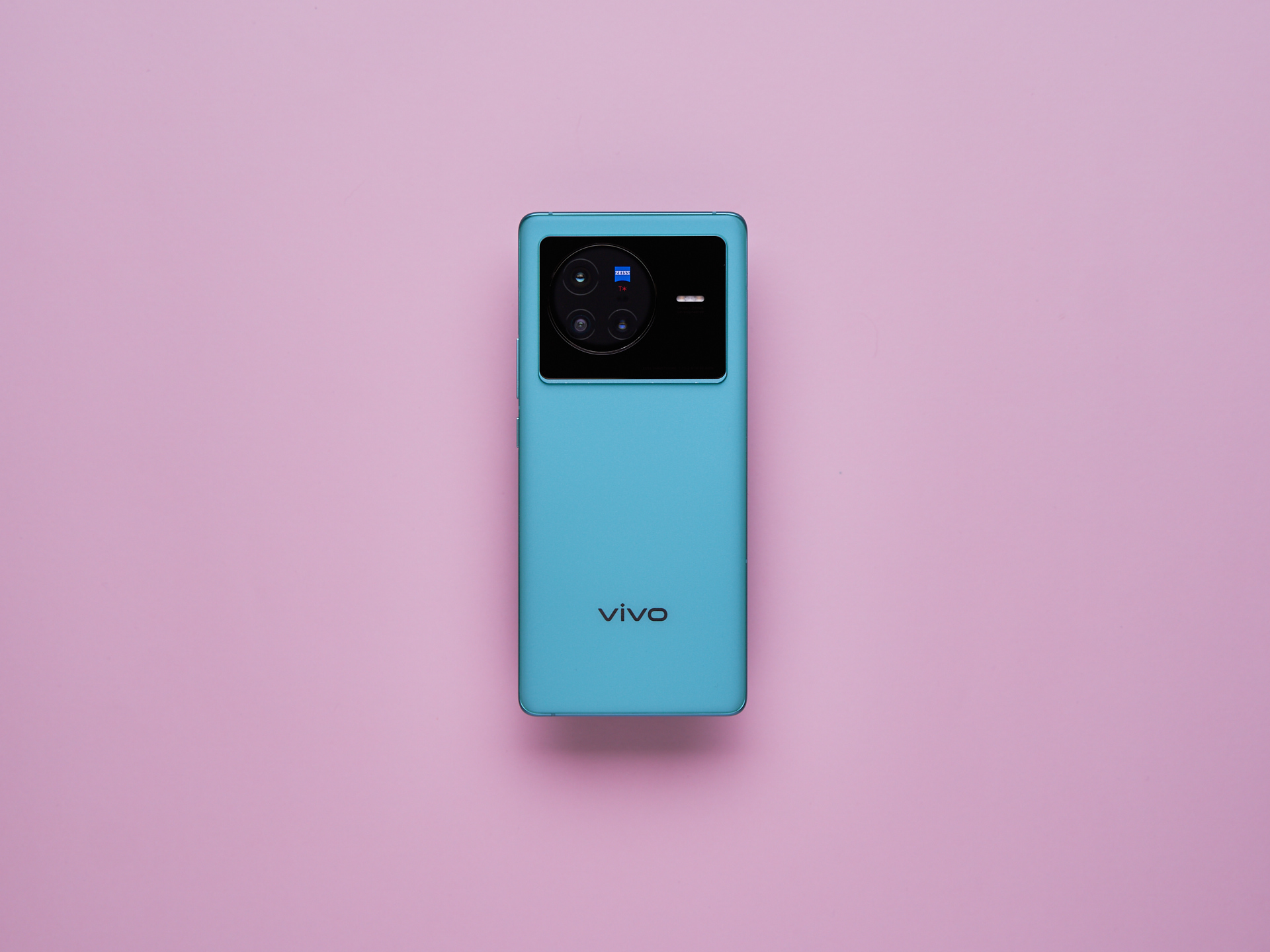 Tiffany is my favorite color at the moment
The first thing that really his me with this phone is that it was in my favorite color. Very striking color indeed and Vivo did a great job with color matching the anodized sides with the plastic parts of the phone. The X80 sits right below the flagship X80 Pro, so I guess you could call this the entry flagship level phone?
The X80 sports a curved display, creating a 2020-esque premium look with the futuristic curving on the sides but the bezels are a little too thick and kinda disrupt the emersion, but that's just me nitpicking. Do give it a look in person if you're planning on buying this.
6.78″, the correct size for a phone.
We've got a pretty pristine display here, it's a 120Hz AMOLED for the deep blacks and excellent response time, and to top it all off, the calibration is pretty spot on! This display was fantastic to look at, even outdoors as the peak brightness of 1500 nits actually showed up. The phone is very tall but the curve makes it all very holdable. The camera bump is too big to grip comfortably, but thankfully the case included (color matches the phone too!) solves that problem.
The selfie camera is centered, as all phones should so no slanted eye selfies here. A+ job. The X80 comes with stereo speakers in the form of a bottom-firing main and a small slit on top that is not very loud. Still better than mono though, so it's an okay-ish situation
Dimensity it's over 9000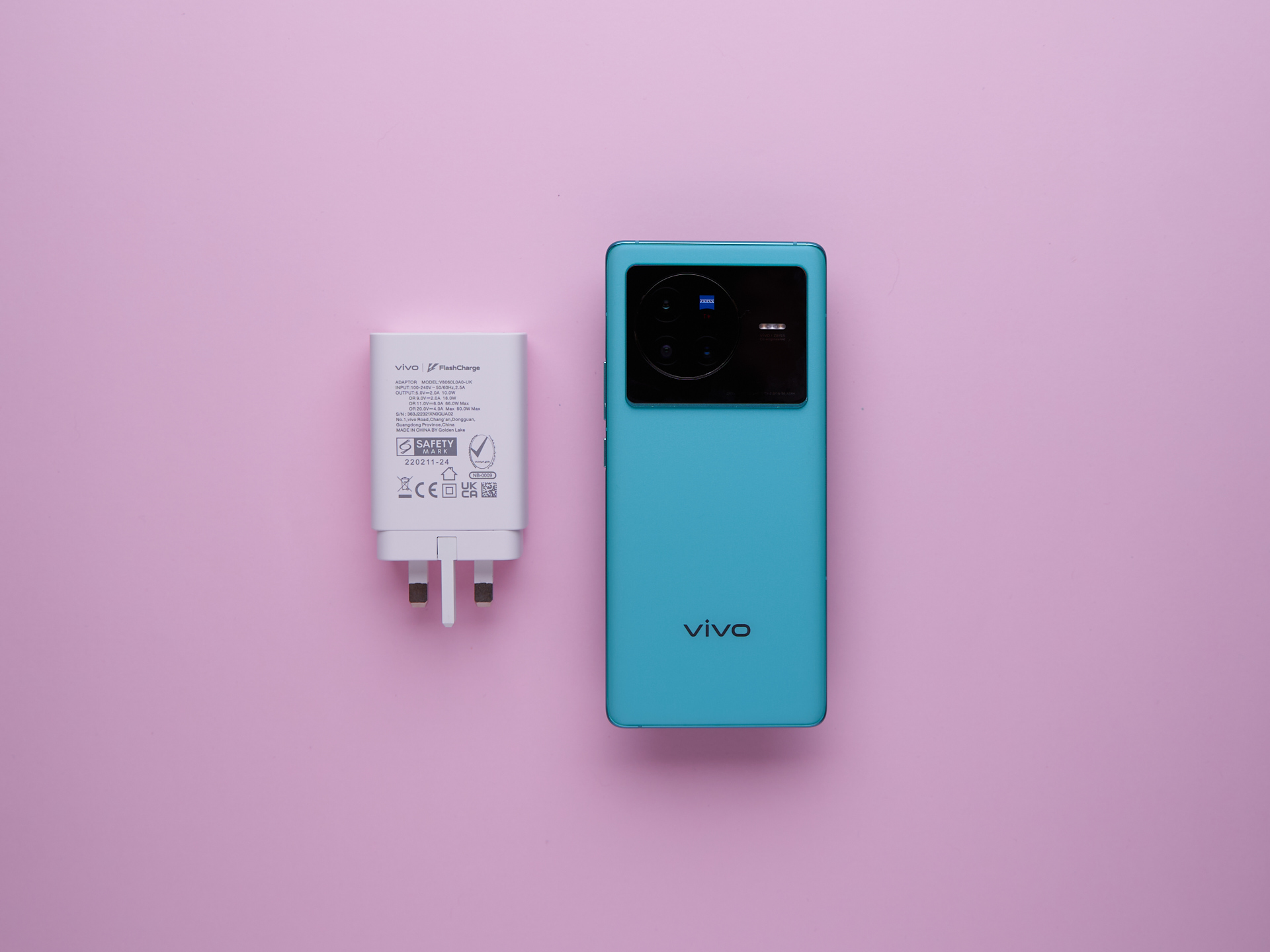 Mediatek used to be the punching bag in the chipset world but not anymore, this phone definitely holds it's price point from a CPU perspective. Ran through my apps just fine with no lag, and even passed the Genshin Impact 60fps max settings test. Still occasional frame drop, so on par with other top-tier chip options and definitely in the flagship zone.
Vivo's Android OS skin feels surprisingly great though, it's nice and minimal despite being entirely different from stock android but Vivo has done a very tasteful job here by taking advantage of the AMOLED display.
4,500 mAh with 80W Flash Charging
4500 mAh leans towards the skinnier side of batteries when it comes to flagship as most phones in this price range pack 4700 and above but at this point, the real-world differences aren't much, the X80 battery lasts me 1.5 days at best, but fret not, 80W Flash Charge is here to save the day.
Flash charge is advertised to juice up the phone from 0-50% in 11 minutes but tested to be true. 80W is far from the fastest charging available right now but when you balance it with a slightly smaller battery, a slight drop in wattage balances out just nice, you can still expect charging times like other phones with larger batteries and faster charging.
There are plenty of phones that cost more but still rely on USB 3.0 power delivery that maxes out at 45W, so fast charging tech in a phone is really underappreciated, especially for an iPhone user like me who only gets 20W max and dearly misses android fast charging standards.
---
Camera System Time.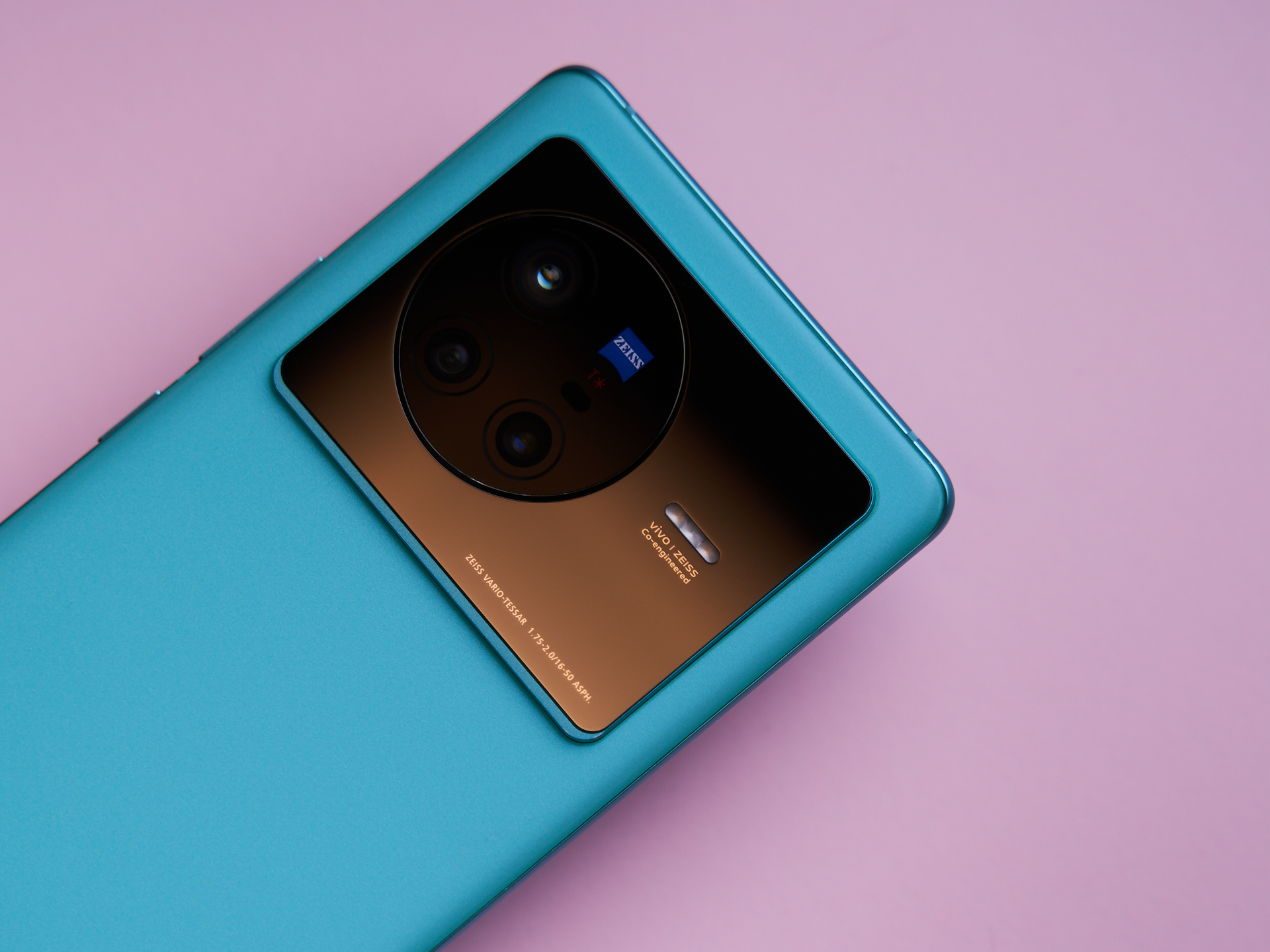 The X80's cameras are co-developed with Zeiss and their T* coating which photography nerds like me find reassuring to have. The X80 comes equipped with a 50MP main, 12MP 50mm zoom, and 12MP ultrawide.
The first pictures are with Zeiss colors filter OFF and then ON
The main sensor immediately hits you with an oversaturated picture with the white balanced wayyy too blue and cold. Turning on Zeiss mode fixes that and delivers a much more naturally colored photo, albeit with a white balance that is still too blue and cold. Colors with and without Zeiss mode on is still not my taste tbh, but the usual contrast and dynamic range have no issues.
Ultrawide camera also does the Zeiss mode thingy. Compared to the main sensor, the Ultrawide actually has a tendency to boost the blues, despite the tuning effort from Vivo and Zeiss, the Zeiss mode effect works perfectly but there is still a blue saturation bias despite the already strong blue hue/ poor white balance.
We've got the same oversaturated blue and cold tone photos here on the telephoto with Zeiss mode off. Except for this time with the Zeiss mode on, the colors are oversaturated and just overall not pleasing, so we now know that the Telephoto is the black sheep in the family, but there's only so much a fixed R&D budget and a price target can do and I wholeheartedly agree that focusing on the main and ultrawide sensor is the correct priority.
---
Selfie Time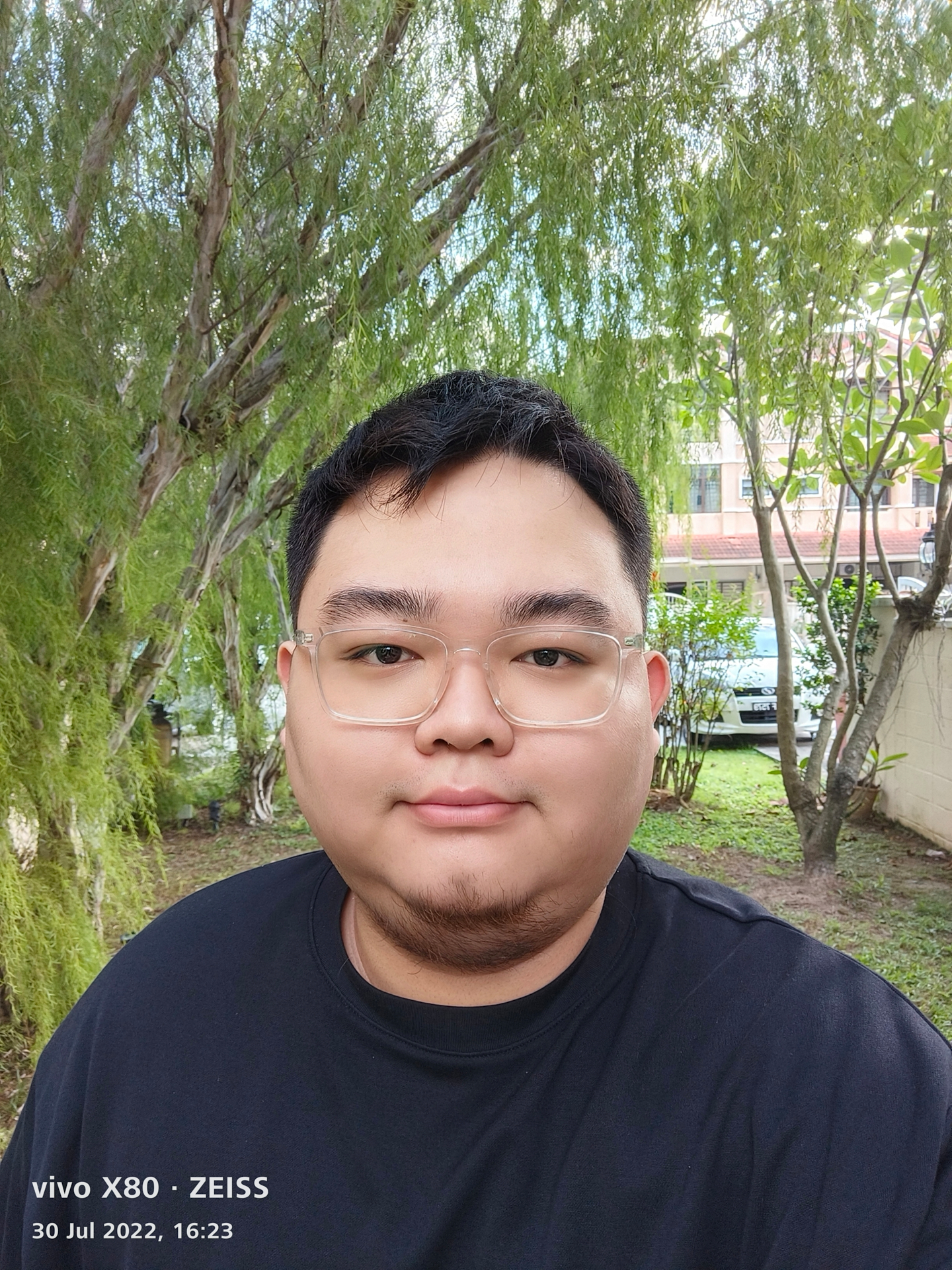 Selfie camera, however, is actually really good, the colors are nice and natural, and skin tones have some post-processing on it but look pleasing, along with great dynamic range. I guess Vivo really is a selfie camera tuning expert.
---
Everything is done right!
The Vivo X80 really hit it off with me thanks to their stunning Tiffany color body and Zeiss branding, with a sleek stock-android lover friendly UI and a fantastic calibration on their display, albeit with the caveat that Zeiss mode should be always on.
For RM3,499, I think it's a good buy if you love a clean Android experience and take selfies more than you use the rear camera. Zeiss mode should be always on as intended and despite my harsh words I still think there are phones that cost more and have cameras that I would choose this over them. (cough, I ate too many fruits.)