Starts from RM 3999
The ASUS ExpertBook B2 is a promising workplace solution while remaining reasonably portable with enough upgradeability and performance, especially for those in the IT industry.
To love
Good Work Task Performance
Complete Set Of I/O Ports
Upgradeable parts
3 Years On-site Support
WiFi 6e and LAN Port
To Love'nt
Washed Out Colors on Display
On-board RAM is not enough
No SD Card slot
---
SPECS (B2402CB)
CPU
Intel Core i5-1260P 12th Gen – 2.4Ghz
GPU
Intel Iris Xe Graphics
RAM
8GB DDR4 RAM (3200MHz) (onboard)
1 Vacant Slot
64GB Maximum
Storage
256GB NVMe SSD PCIe 3.0 , 1 Expansion 2.5 inch SATA Slot
Display
14-inch TN 16:9 Full HD Anti-glare Display, NTSC 45%
Weight
1.6 kg including 48Whr battery
Price
RM 3,999 onwards
Military Grade Build, Boxy Design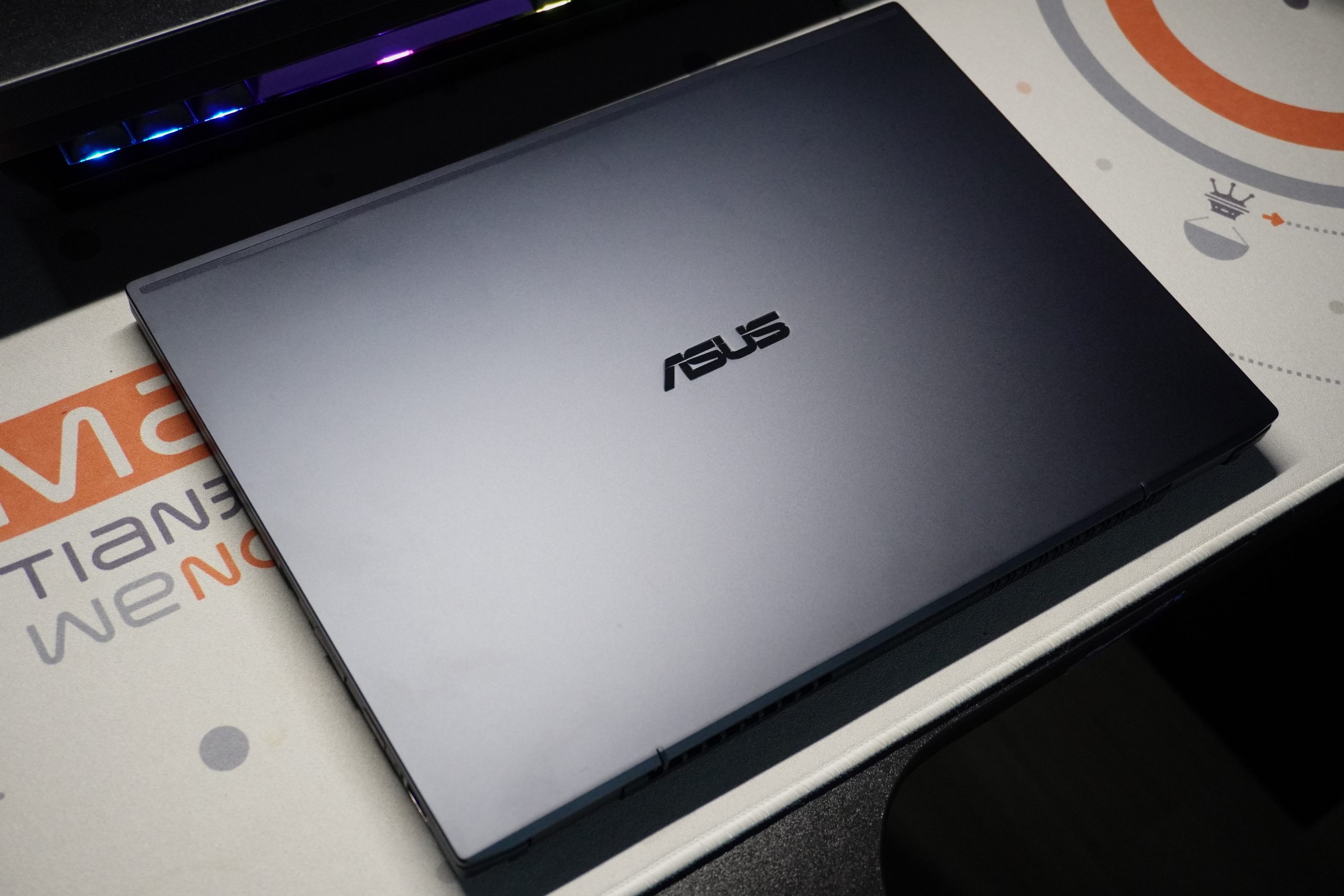 Like the B5, the Expertbook B2 features an all mixed-metal build (magnesium-lithium alloy and pure aluminium), making it lightweight (1.6KG) and easy to carry even with one hand. The only visible plastic would be the thick bezels in the front that house the 14-inch display with the webcam being part of the bezel space.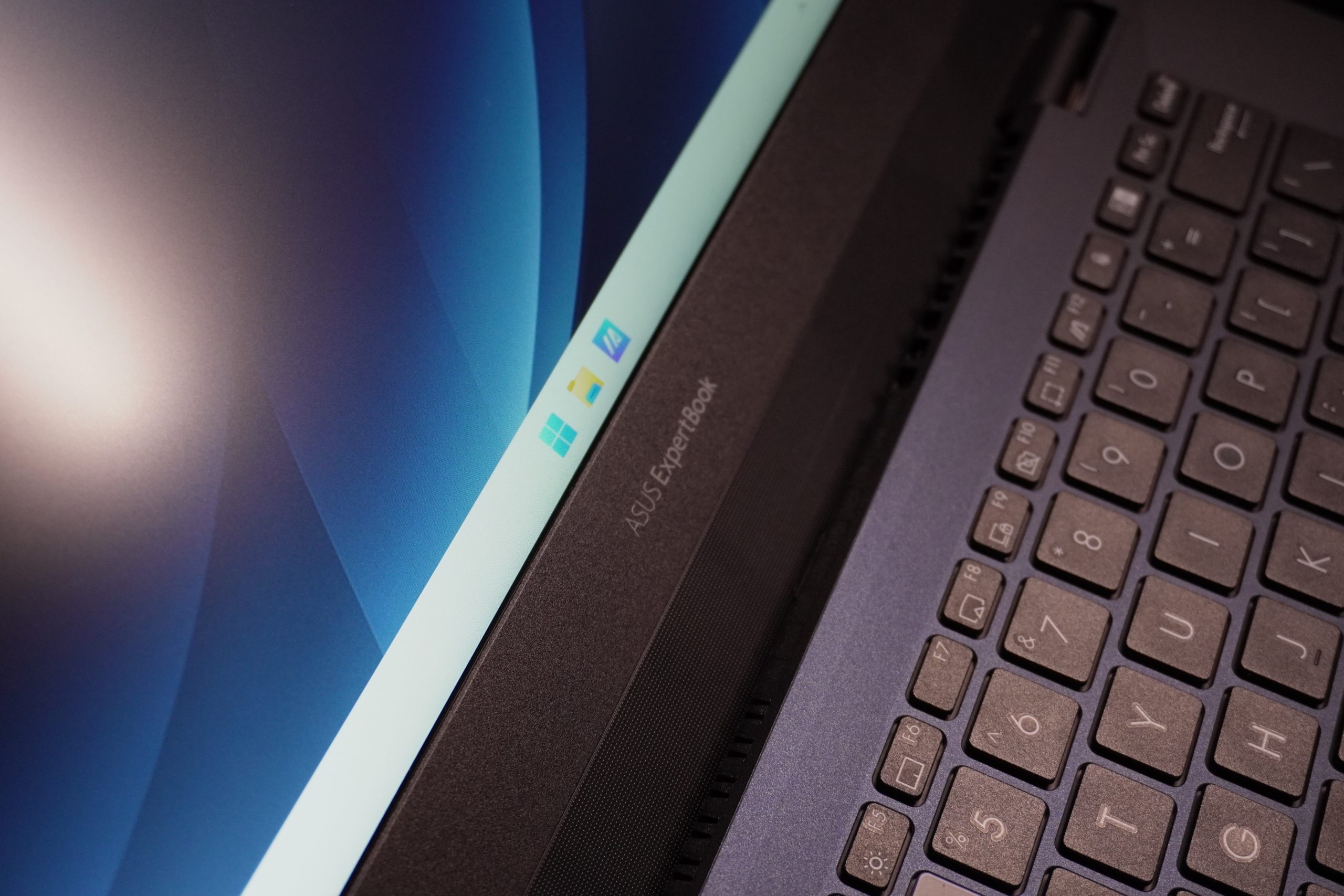 The words 'ASUS ExpertBook' are printed on the bottom of the bezel.
The keyboard is quite uniform, with the keyboard being justified middle with the touchpad placed just below but is a little more biased to the left side. I prefer this layout as it's easy to reach all keys without deviating my palm position, resulting in a very comfortable typing experience on its slightly springy chiclet keyboard. I also enjoyed the texture of the keycaps, as they're a little rigid that makes for a comfy grip and the material implies strongly that it won't fade as quickly as a Vivobook's keycaps.
The hinge supporting the display feels tough, with plastic encasing the metal that makes the hinge work. It was also relatively easy to lift the lid with one finger. The bottom panel doesn't elevate in any way, so there's no ErgoLift to talk about this time and that's okay.
The ExpertBook B2 can also be rotated up to 180-degrees, providing near-flatness for those who like that kind of versatility. There's no touchscreen to enhance this aspect but it's probably to keep costs lower and to not cannibalize the more expensive models
Getting Work Done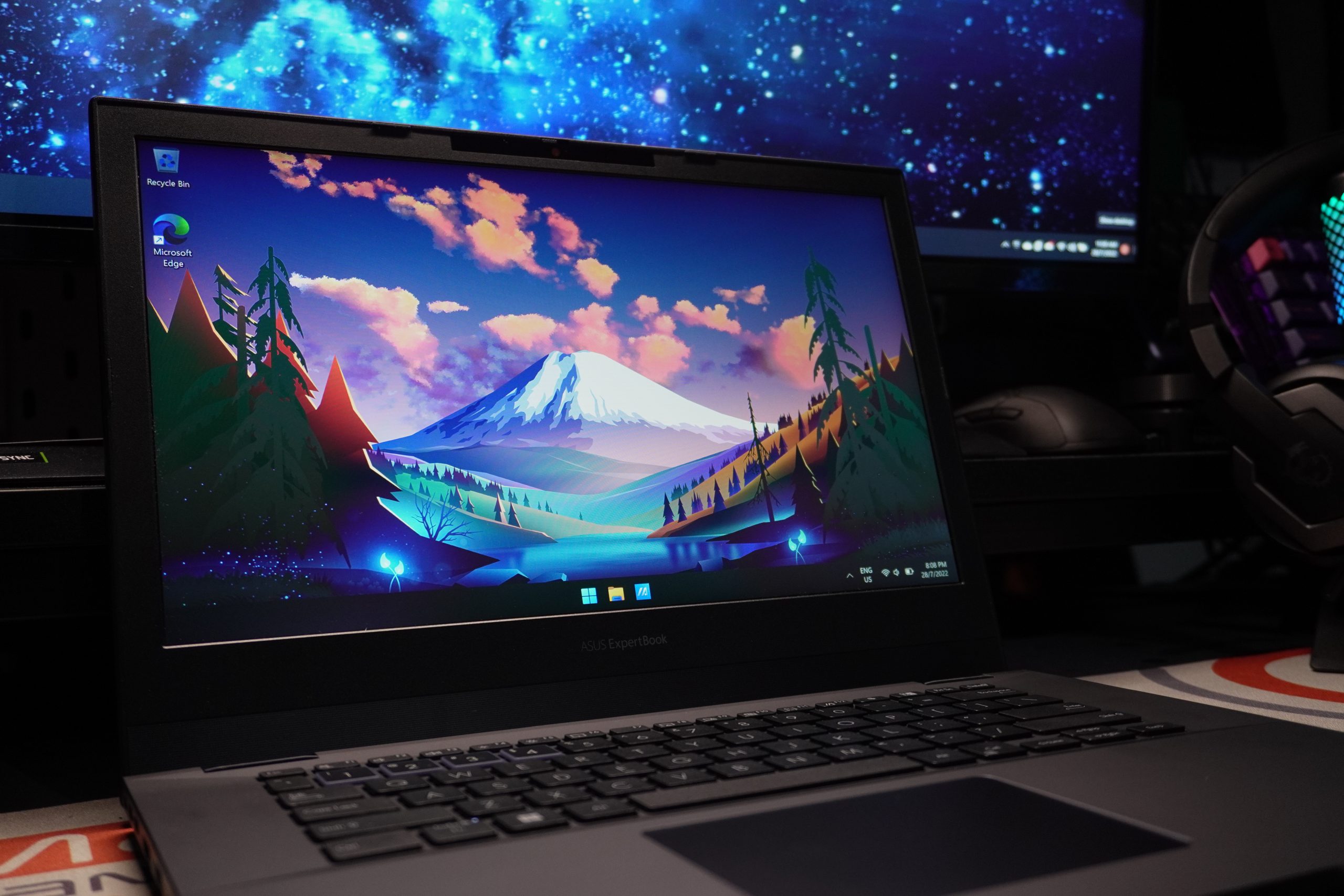 The ExpertBook B2 works pretty much like any other ExpertBook we've reviewed previously, only with updated internals. The Intel Core i5-1260P , 8GB of DDR4 memory and SSD/HDD combo provides enough firepower to blaze through typical work tasks but not enough for content creation that's beyond 1080p (video editing).
For tasks photo editing it won't lag, but the panel is not very qualified for the job. It covers the basic NTSC at 45% on a TN panel, so colors from images might not be as well represented here. The bezels are pretty thick too, making this 14-incher look really small, so even for video editing (which it can perform decently) your software might look too boxed up and its contents being more "stuffed-in".
On the bench, performance results were actually pretty competitive.

Cinebench R20 : Single Core – 559 | Multi Core – 2496
3DMark Time Spy : 852
From here I conclude that the ExpertBook B2 can definitely handle 3D tasks a little better than even last year's B5, considering the difference in CPU generations. You're definitely able to edit videos, but you might struggle if your work is in 4K. 1080P clips are absolutely smooth, including file loading and playback thanks to a speedy Samsung NVMe SSD.
Battery life largely remains similar to ExpertBook expectations, averaging above 6 hours on a single charge. I've come to terms that the trend now for smaller laptops is to favor CPU performance over battery life and I would actually take that any day. Alderlake chips may focus on both energy efficiency and performance but only in the more extreme cases you could possibly land 7+ hours of battery. That's pretty much a half hour of difference, in favor for bigger margins of performance which I would say is an excellent trade-off.
The package includes a small 65W USB Type-C PD power brick, capable of topping up back to at least 60% in 35 minutes. You'll still need slightly more than an hour to bring it back to full as the current expectedly throttles down at the remaining 90% and onwards to preserve battery health.
---
Good Spread of Ports
ExpertBooks pride themselves with a wide variety of I/O ports for those who pack a lot of additional hardware on top of their laptop. You can connect your mouse/keyboard via the USB Type-A, hook up a dongle to 1 of the 2 Thunderbolt 4 ports for monitors. Alternatively, you can plug in to a HDMI monitor that supports the 1.4b standard for a bigger view and even a faster refresh rate.
Unlike the B5 that uses a micro HDMI port for you to connect a LAN cable, the B2 comes with its own dedicated LAN port, making it ideal for people like system intergrators to connect to their clients servers for setup and maintainence while retaining a portable form factor. Next to the LAN port would be the power button. akin to the design of a DVD drive's Eject Button along with a physical volume rocker which I absolutely love using over the standard keyboard shortcut.
What weird here is that there's no SD card of any size to be seen even though there's still plenty of space well to house one. Perhaps ASUS assumed that we'd be using dongles that would already have one and save some cost into putting one in.
Main Ports
USB 3.2 Gen 2 Type-C x 1 (Power Delivery ONLY)
ThunderBolt 4 Type-C x 1 (PD 3.0 and Display Out)
USB 3.2 Gen 1 Type-A x 1
USB 2.0 Gen 1 Type-A x 1
HDMI 1.4b x 1
Smart Card Reader x 1
3.5mm Combo Jack x 1
RJ45 LAN x 1
Can it be upgraded / modified?
The upgrade paths here are quite open here, with both SSD and HDD being user replaceable. You can access this by turning the laptop over and removing the some Philips screws. RAM is upgradeable too, with one available slot to increase your total RAM. You start off with 8GB on the B2, which is DDR4 and is soldered onto the motherboard, which is pretty standard for ASUS.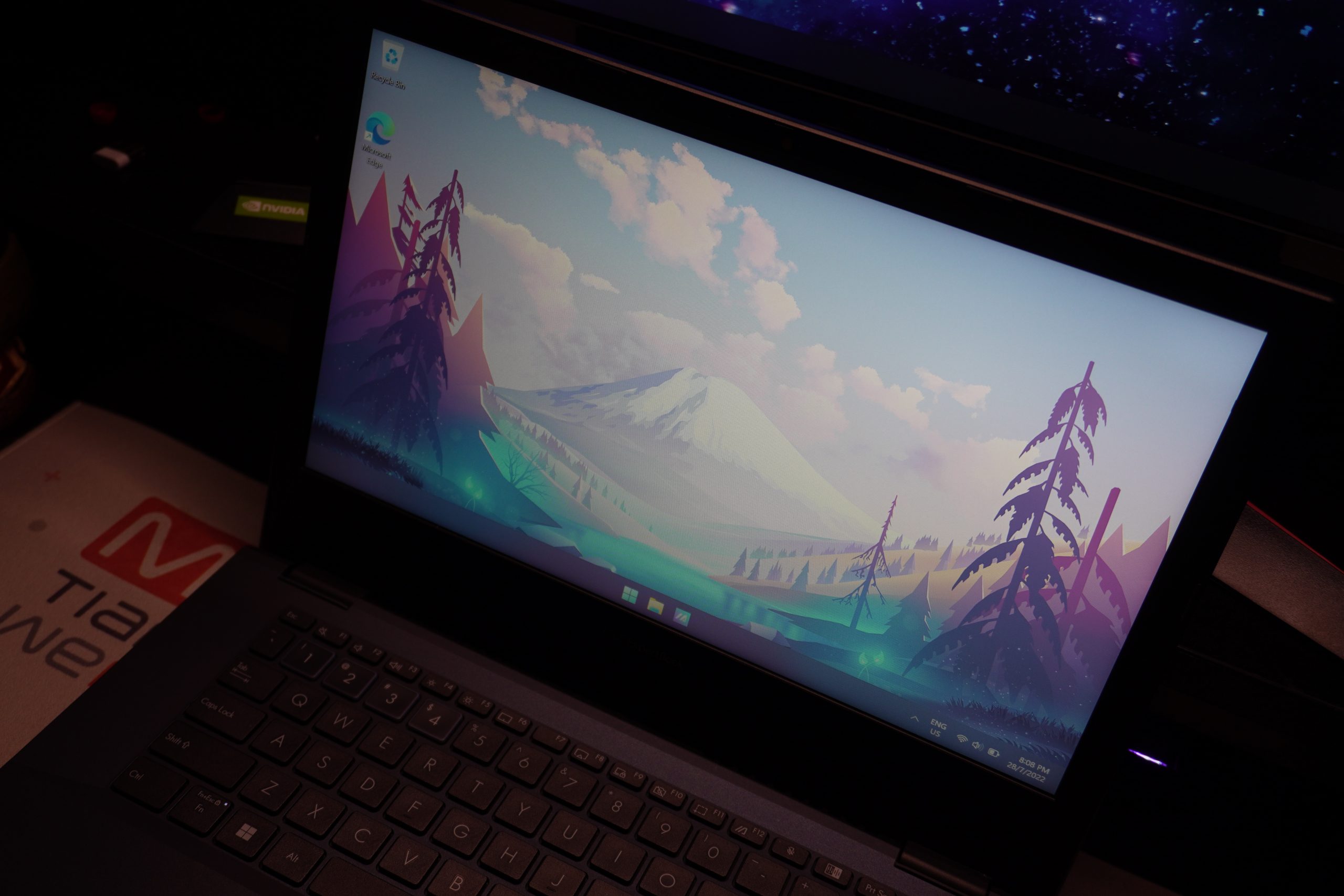 ---
So why would you buy one?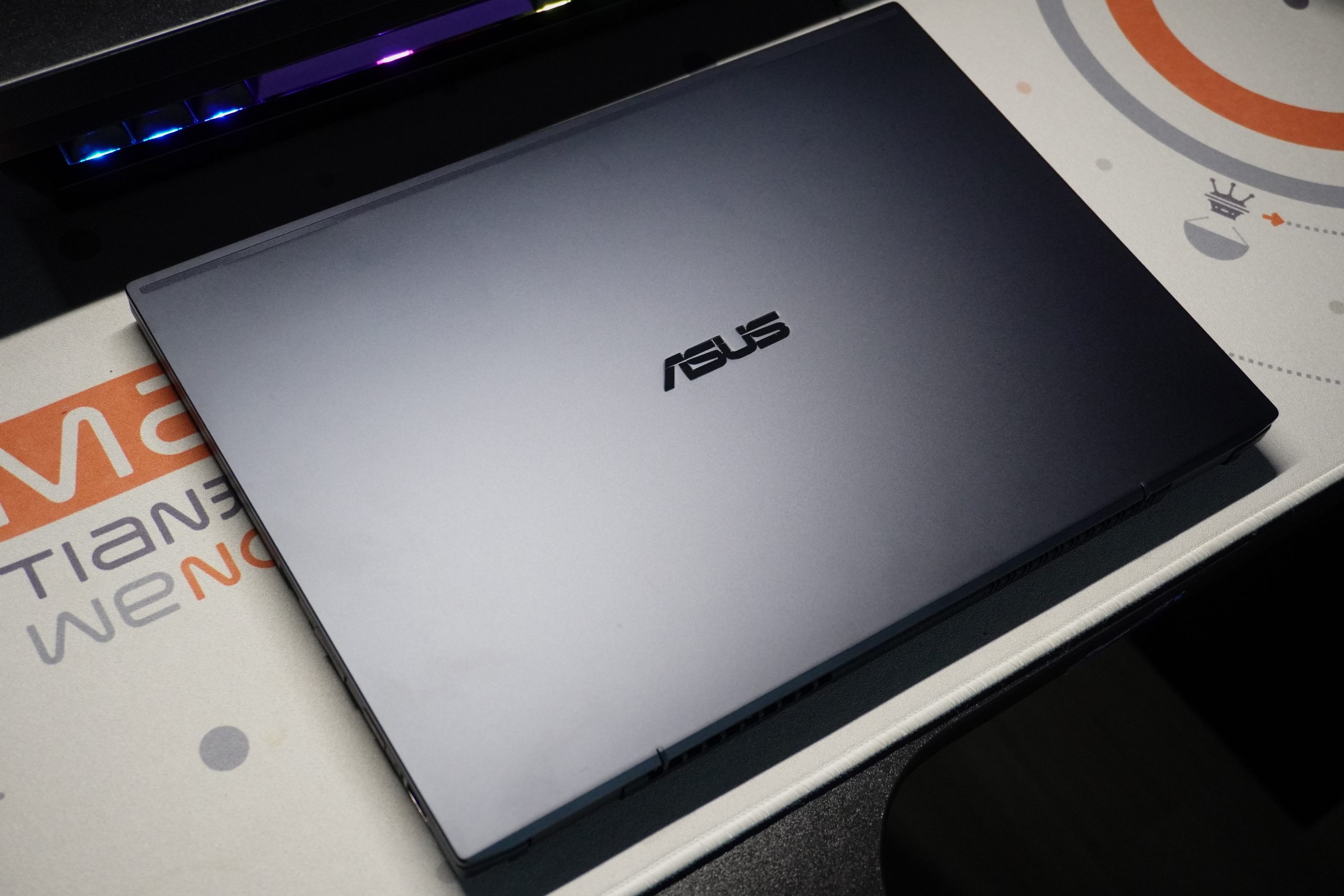 I see the ExpertBook B2 to be a solid laptop for system intergrators that frequently get deployed to client offices, standard staff that wants to get some office work done and even for anyone that's looking for brands beyond Dell or Lenovo who are pretty seasoned in the productivity game.
Although it does have enough performance to even satisfy video editors, I won't recommend it on account of the screen being too short because of the thick bezels as well as the panel's washed out colors that don't represent the intended colors you wanted to see. The omission of any kind of memory card reader is also a big factor too.
If you're looking for a work laptop for everything office-related, the ExpertBook B2 is a very easy laptop to recommend even at RM 3,999.
---