Xiaomi 12t pro
Xiaomi had a lot to fix when the 11T was better than the 11T Pro. Things have changed for the better since then, with the 12T Pro proving itself to be a smartphone that most Malaysians can afford, without cutting any important corners.
Love
Beautiful 1220p display
Wonderful main camera with OIS
18 minute charging
Tip-top performance
IP53 Rated
Loven't
2MP Macro is a downgrade compared to last year's 5MP telemacro
Not for sustained, long gaming hours
Key Specs
CPU
Qualcomm SM8475 Snapdragon 8+ Gen 1 (4 nm)
Memory
256GB + 8GB RAM
256GB + 12GB RAM
Display
6.7″ 120Hz WUXGA+ CrystalRes AMOLED, HDR10+, Dolbyvision
Camera
200 MP, f/1.7, (wide), 1/1.22″
8 MP, f/2.2, 120˚ (ultrawide), 1/4″
2 MP, f/2.4, (macro)

20 MP, f/2.2, (selfie)
Connectivity
Bluetooth 5.3, USB Type-C 2.0, WiFi 6
OS
Android 12, MIUI 13
Battery
5,000 mAh, 120W Fast Charging
Available Colors
Lunar Silver, Black
Retail Price
256GB + 8GB RAM – RM 2699
256GB + 12GB – RM 2999
---
Designed with 11T Pro DNA with 12 Elements
The Xiaomi 12T Pro literally looks like the Xiaomi 11T Pro with Xiaomi 12 elements. It sports the same curved-bias frame as the 11T Pro and replaces the reflective finish with the brushed metal finish that closely sticks to the Xiaomi 12 design pattern. We've honestly liked how the Xiaomi 12 turned out and we pretty much feel the same for the 12T Pro. It's cool to the touch and the finish does well in hiding oily fingerprints.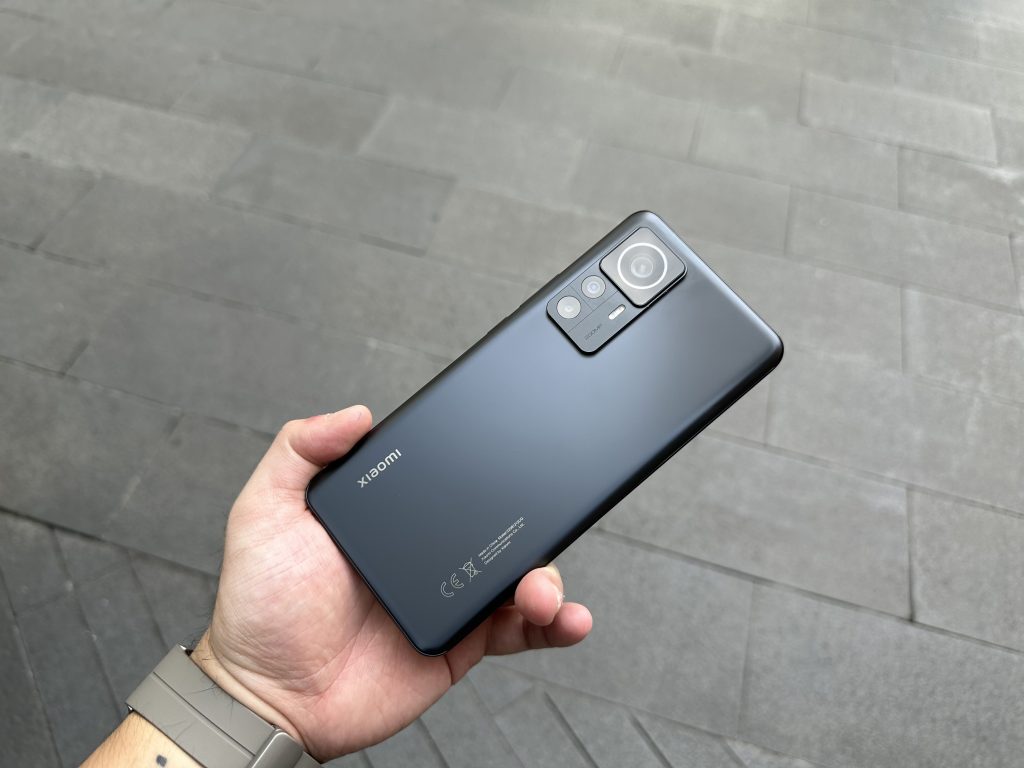 The biggest conversation piece of the Xiaomi 12T Pro is that huge camera sensor that's housed in a similarly metallic-boxy array with the remaining tertiary sensors and LED flash clustered together. Because the main sensor stands out a little taller than the rest, there is cause for concern for the safety of that lens. It almost felt like it would scratch easily and due to its large size, there won't be any external lens protectors that you can buy and stick on, and slapping the provided case on only does so much!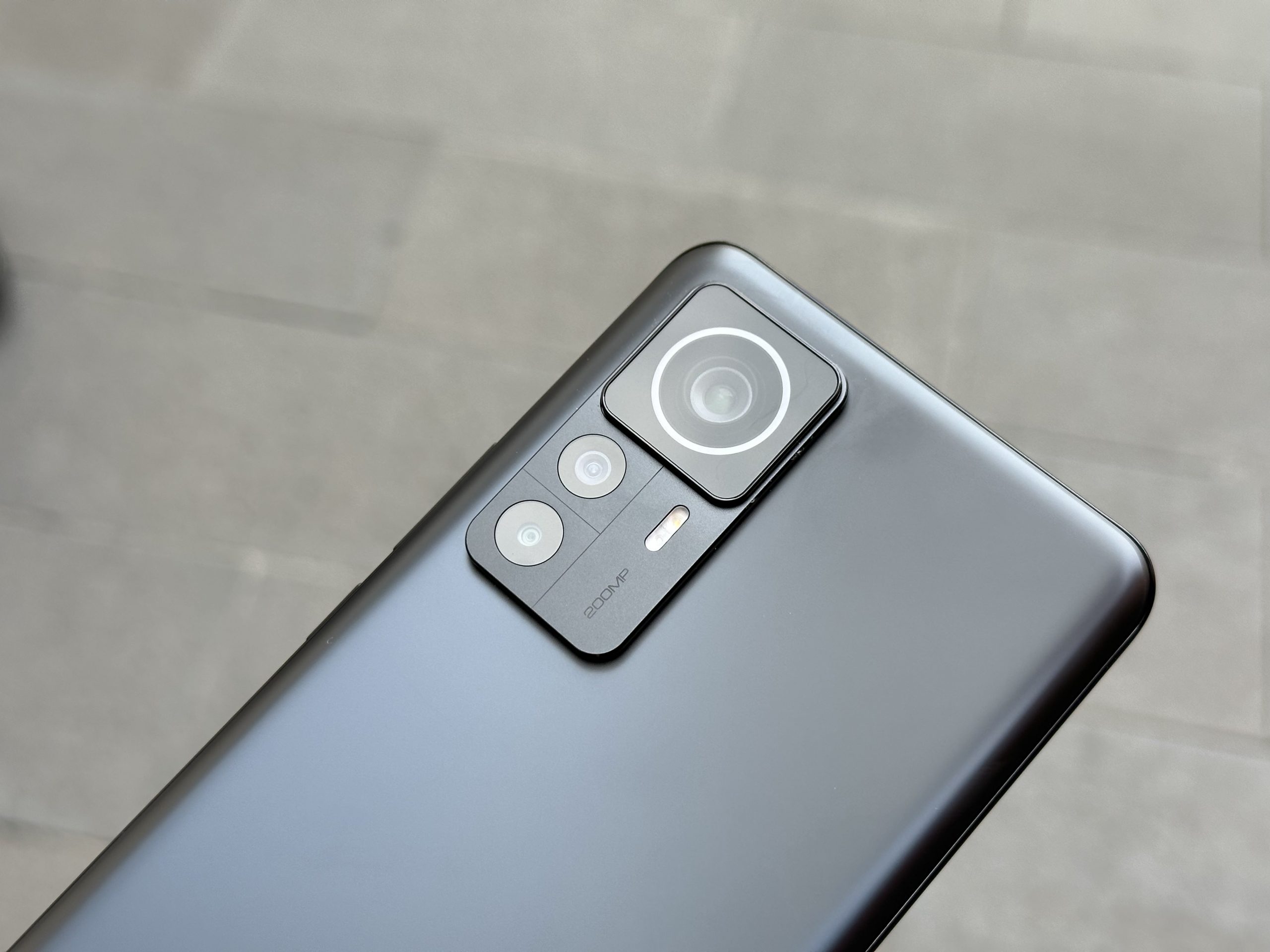 The Camera Module Is Getting Bigger!
The headliner of the 12T Pro 5G is that huge camera array. Its the standard Xiaomi round-cornered rectangle module with one huge sensor and 2 supporting tertiary lenses bext to dual LED's. The main camera is Samsung's ISOCELL HP1 sensor that outputs to up to 50MP images which is HUGE. It's pixel-binned, but the tech hallmarked a new approach, calling it "ChameleonCell". This binning mechanism is versatile, allowing you to employ 4:1 binning in a 2×2 structure or 16:1 binning in a 4×4 structure.
However, even at such a huge size, the pixel pitch measures up to only 0.64µm, which makes it one of the smallest in the industry. Still 200 million pixels at the palm of your hand is still no joke, and you'd still factually be able to extremely detailed shots in natural, artificial and even low-light conditions. We had to put it to the test, since we had an unhinging feeling that its weakness might be in dynamic range.
Flanking this one great sensor are the usual fillers ; an 8MP ultrawide and a 2MP macro.
Wide Angle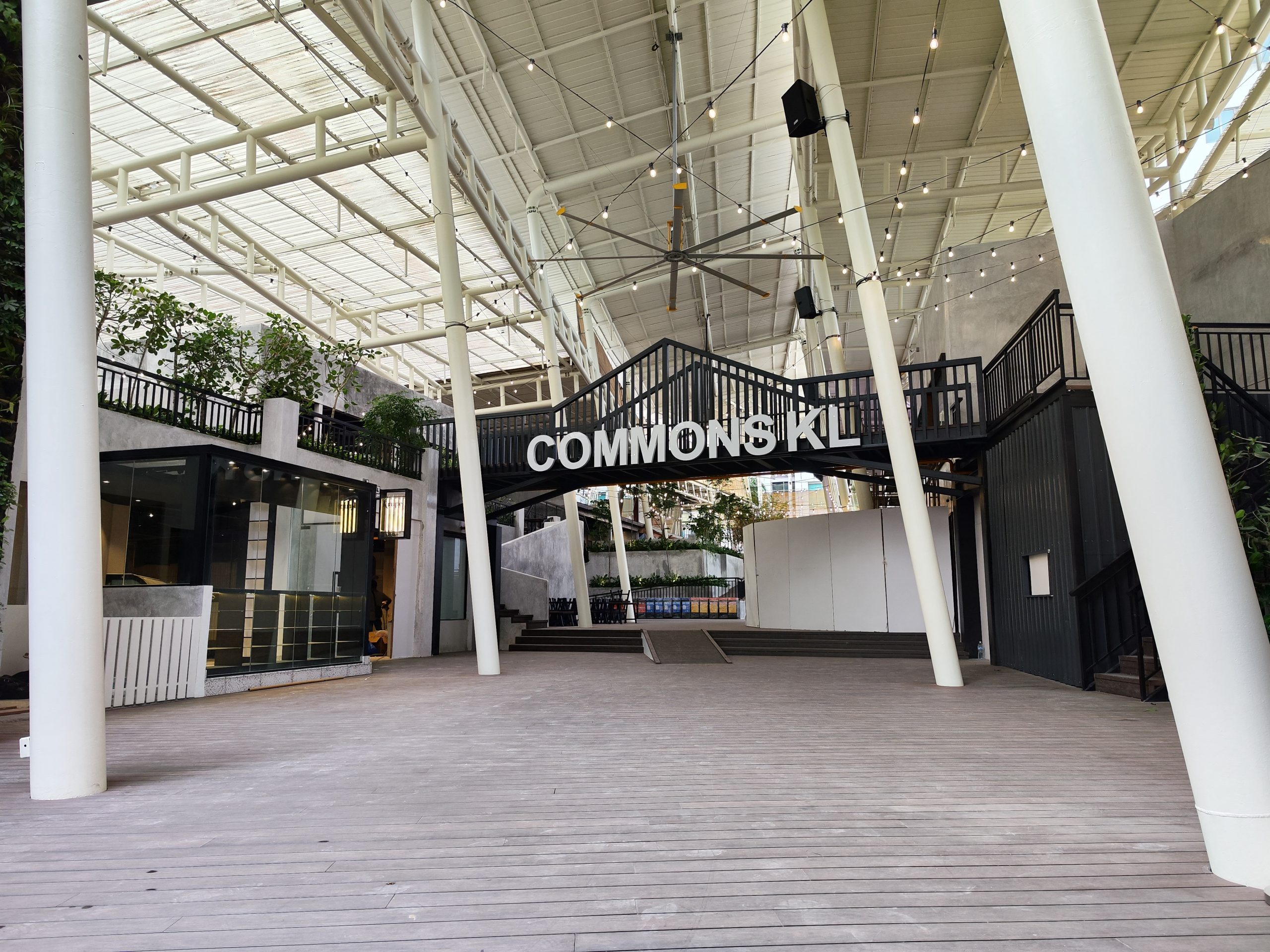 Out of all sensors, the best sensor is definitely the main sensor. It excels in daytime and in some lowlight conditions, producing great sharpness, detail and even acing dynamic range. It definitely a good jump over the Xiaomi 12's IMX707, so if you're big on photography, this would be a prime choice. It's worth noting that colors aren't too lively here, and people who prefer to edit their photos can draw some benefit from it.
Ultrawide
The 8MP Ultra-wide right off the bat produces shots with good dynamic range, but suffers with edge noise and very little distortion. We take a hit in detailing and less sharpness as well but that's something we'd already expect from tertiary lenses these days.
Selfies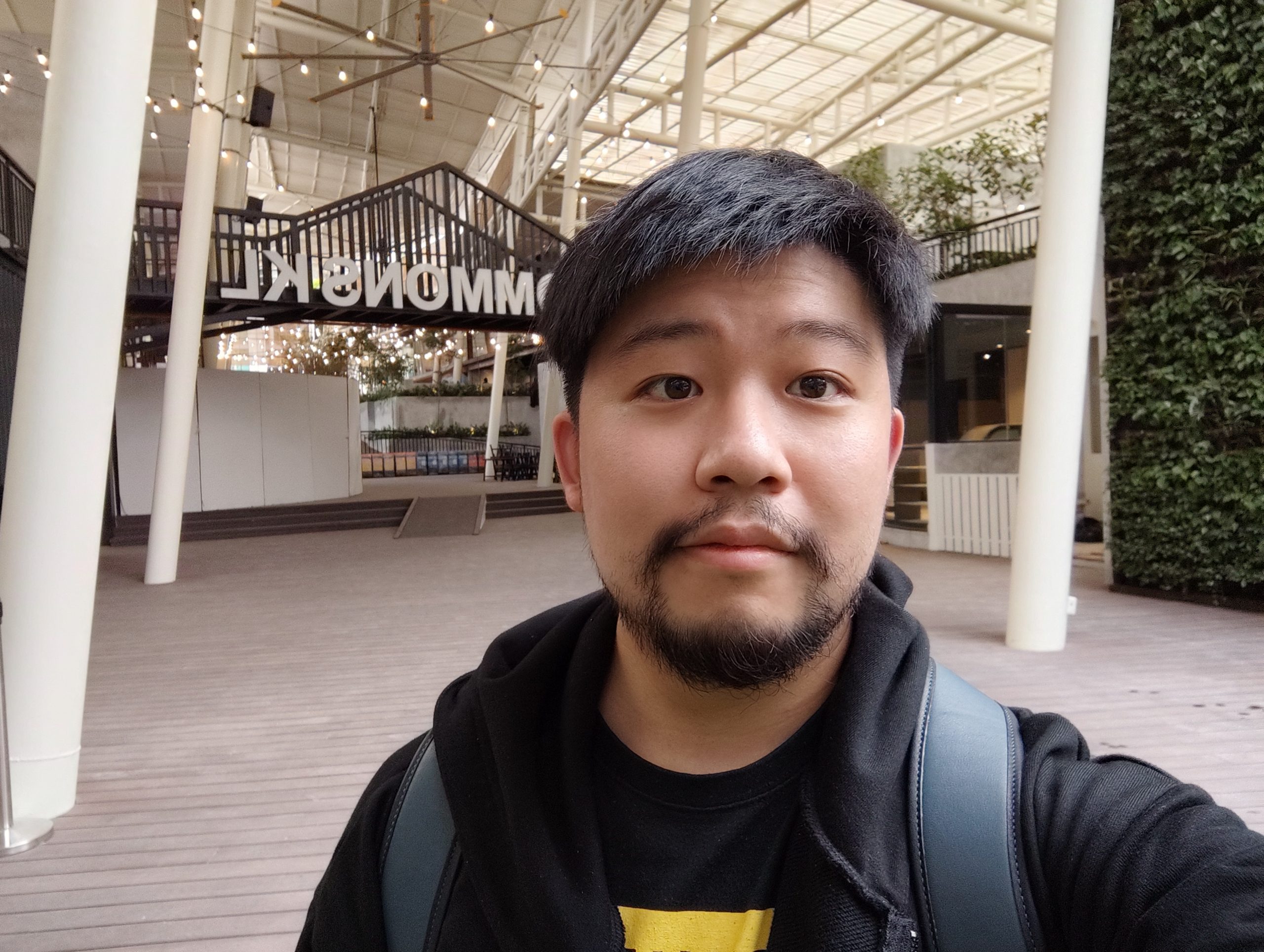 For the most part under decent lighting, the 20MP selfie cam can take really presentable shots with plent of detail, especially in complex areas such as hair and facial here as you can see, my strands are pronounced and do not look clumped together. Colors are pretty true to life as well, and the only downside here is background focusing. It's no ultrawide, so there will be softness towards the edges as you can observe on the foliage on my right.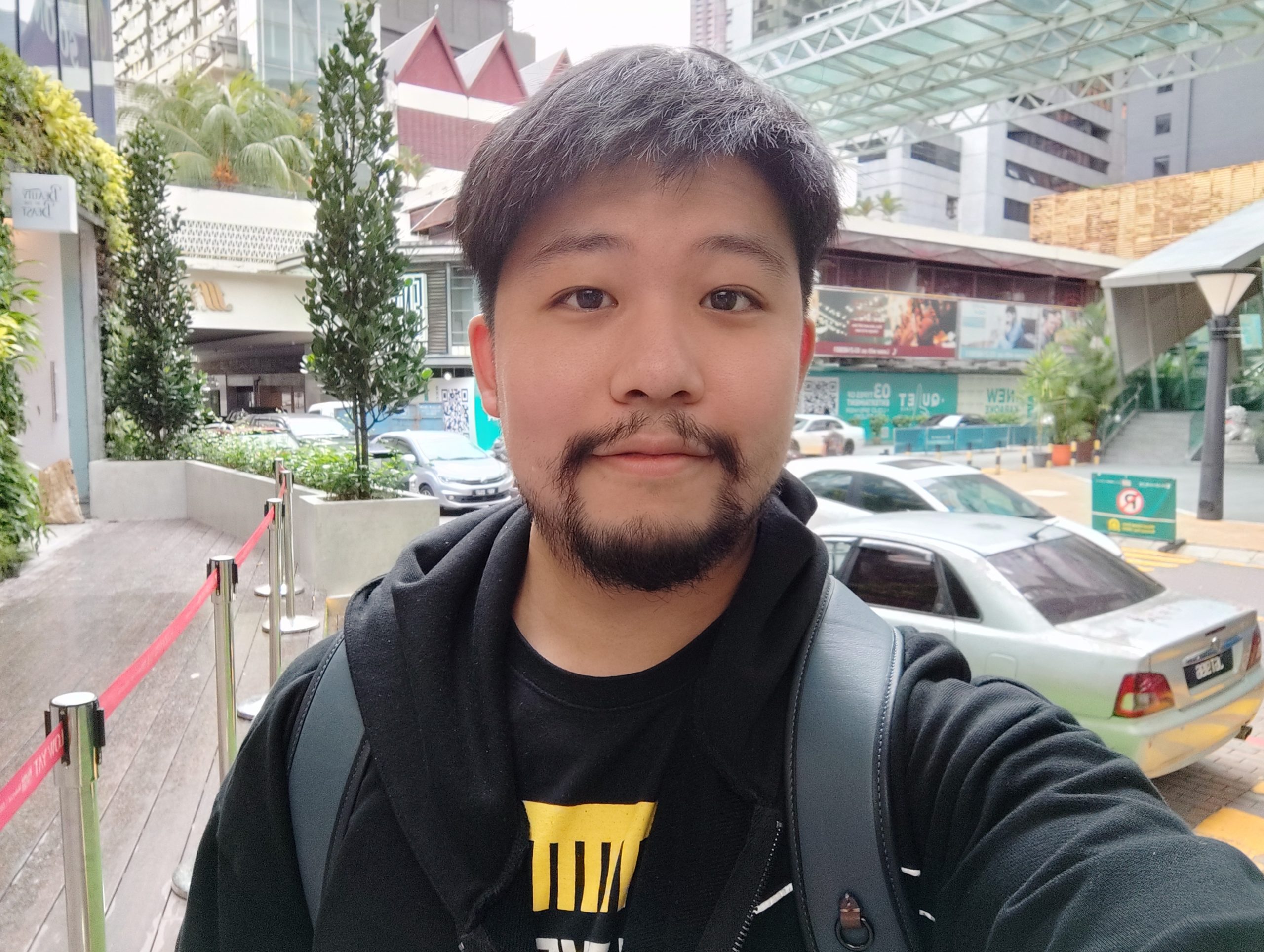 In very bright conditions, HDR probably hit a threshold so my hair an facial hair looked very clumped together and literally every department took a hit, in sharpness and contrast. Definitely not the best condition to have a selfie in but we've definitely seen even more expensive devices do a lot worse than this.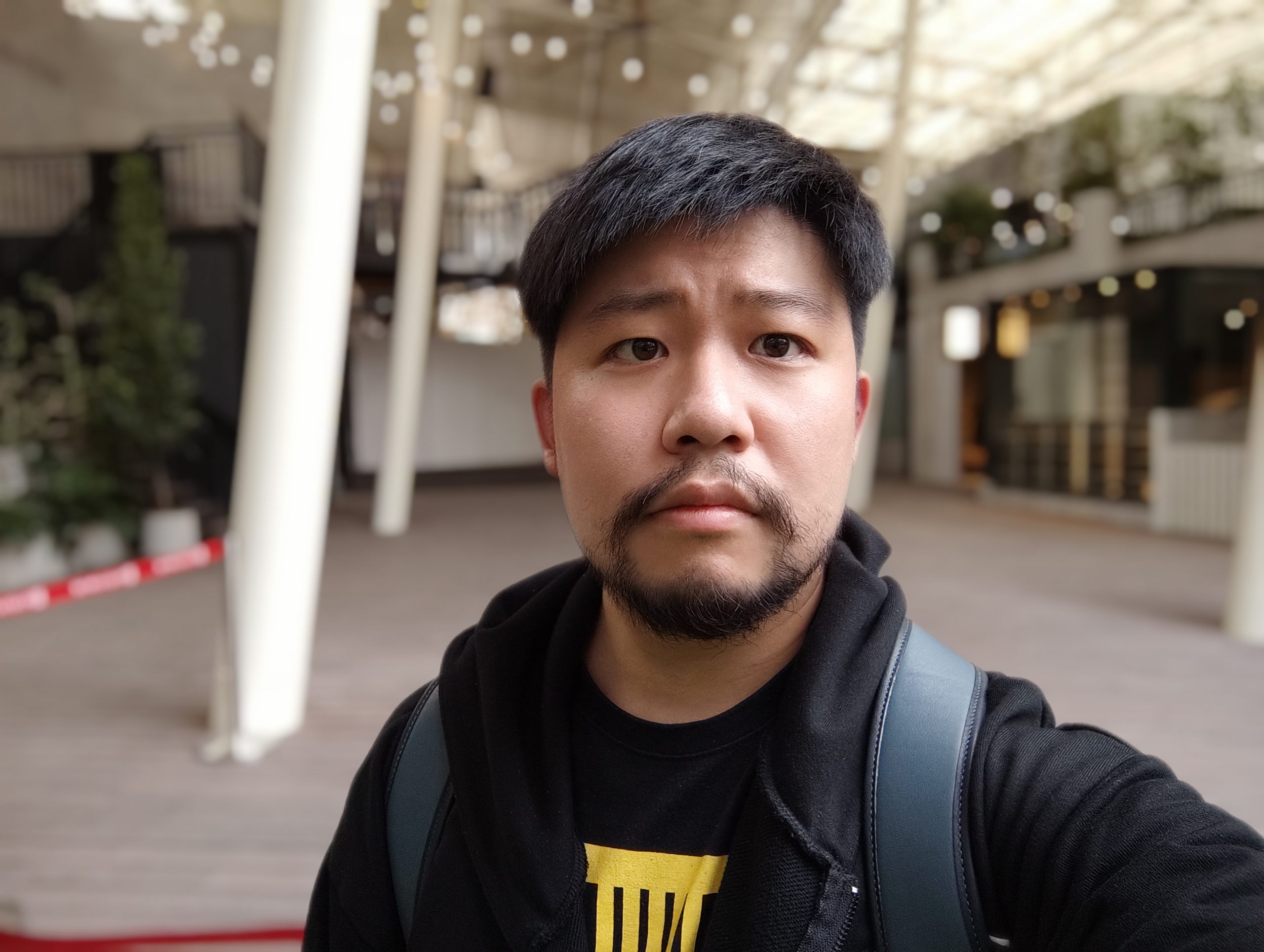 Portrait mode was absolutely near-flawless! Level of detail, sharpness and colors were kept well in check and remained very consistent with non-portrait mode. Bokeh was neutral and almost realistic, and you can adjust that level of blur you wanna set in the camera app itself for added flexibility. I did notice after some zooming that there is some fringing at the border between the top part of my hair and the background blur so a little clean up through an update can possibly address this.
Solid Gaming Performance With Great Colors For Media Consumption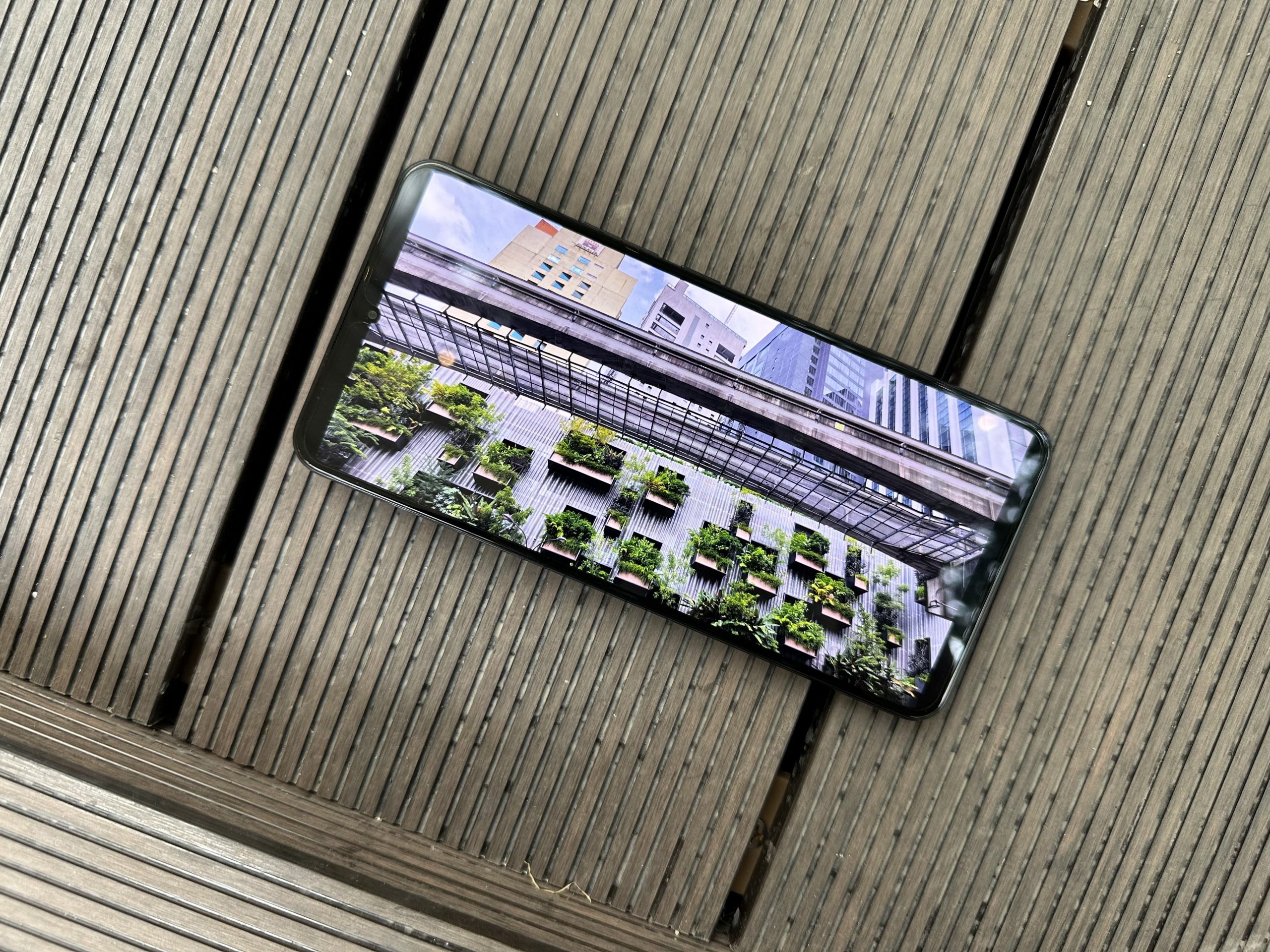 The Xiaomi 12T Pro has quite the qualification when it comes to being a media consumption device with some leeway for gaming. Equipped with a top-shelf Snapdragon 8+ Gen 1 and the standard 8GB RAM with 256GB of storage, it's a blazingly fast phone that's responsive, snappy and quick to charge back up.
A tall 6.7″ 120Hz WUXGA+ CrystalRes AMOLED panel takes care of videos and games with excellent colors and sharpness. There's HDR10+ support that works straight up when the phone detects compatible streams so expect exceptional brightness that compliments the deep blacks that the AMOLED panel produces.
Combined with the chipset, gaming was smooth as ever, though I could not get any games to get past the 60Hz mark at the point of this review so we'd expect it to be able to climb to 90-120Hz easily when games update to support this device. I was also quite impressed with the thermals since I booted up my old Xiaomi 12 Pro that came out earlier this year as a refresher. The 12 Pro ran quite hot at times and it seems Xiaomi made good on some thermal management to keep the phone as cool as possible.
During sustained, back-to-back sessions of CODM Battle Royale however did run the phone quite warm, and the throtting began shortly past the 1 hour mark, so you might have to take breaks between a couple of sessions of Mobile Legend matches for the 12T Pro to cool off for a bit.
Refresh rates can be chosen between Default (Also known as adaptive 60Hz – 120Hz) and Custom (Lock between 60Hz – 120Hz). I'd say that's a flexible configuration but it would've been nice to see a true adaptive like we experienced on the Xiaomi 12 that sported the LTPO type AMOLED panel that could do so.
Battery Life
With a 5,000 mAh battery, the Xiaomi 12T Pro can easily manage a busy, text and call heavy day on data. I technically did manage to flatline the 12T Pro the next morning so definitely a day was the top-point if you're a heavy user.
Charging speed is now a forte for Xiaomi, and the 120W tradition on the flagships is here to stay. I was happy to flatline the 12T Pro in the morning, since it took barely 18 minutes to charge it back up again. At this point, it's nice that this phone can start the day with me without charging overnight.
---
Must Have Upgrades – But Can It Replace The Xiaomi 12 Pro?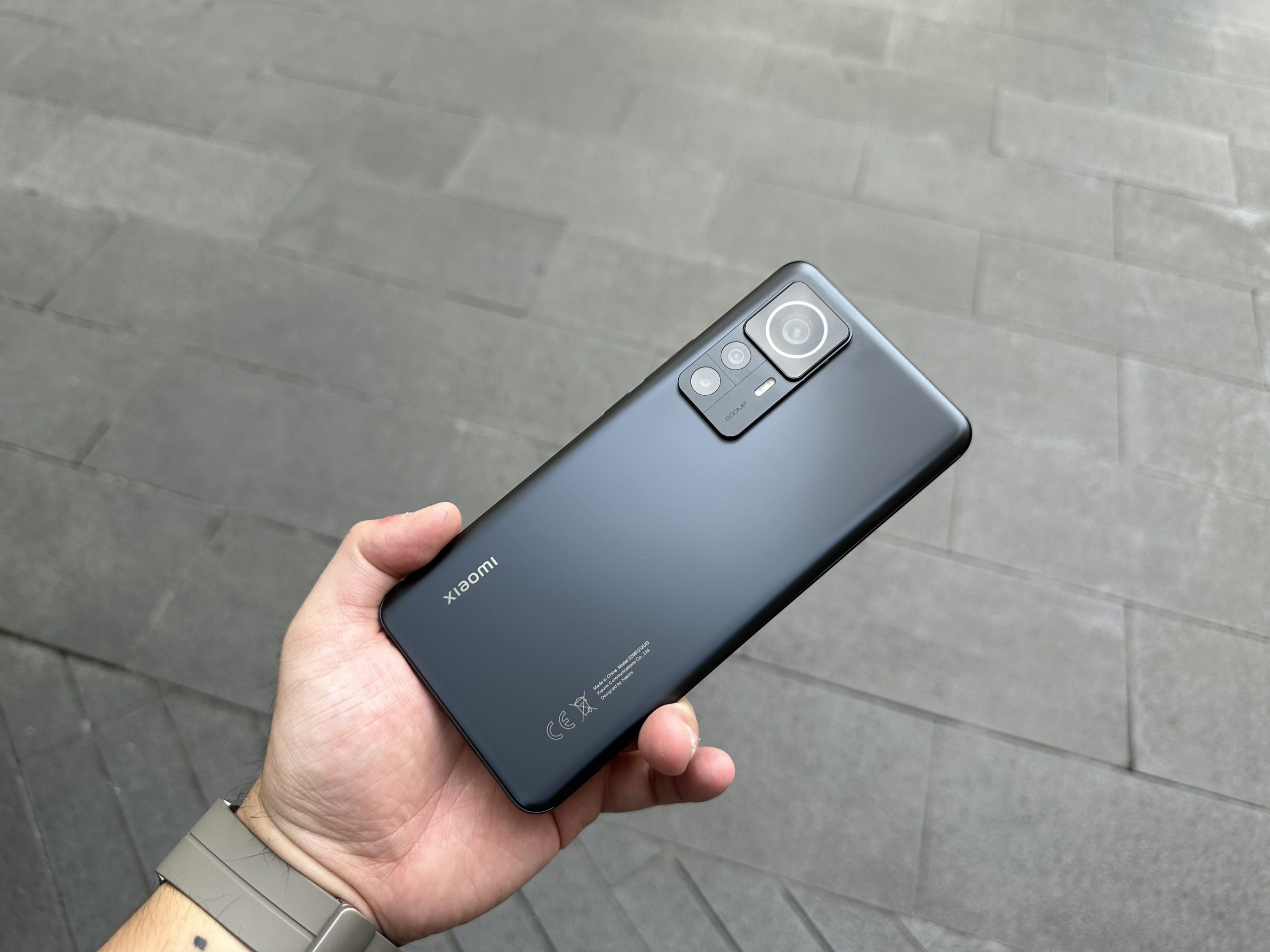 It really depends which aspect of the improvements you see. If you're looking at a hardware perspective, the Xiaomi 12T Pro improves in performance but only ever so slightly, but loses out 4GB of RAM which might sound like a lot but can only be felt in high-multitasking environments.
Battery-wise it's a full on win for the 12T Pro over the 12 Pro, 5,000 mAh over 4,600 mAh. Charging speed is more or less the same with the 12 Pro charging only minutes faster since the capacity is smaller. It's a wide fact that both devices have insanely fast charging.
The Xiaomi 12T Pro can definitely replace your 11T Pro easily, and exchanges blows with the Xiaomi 12 Pro with the 12T Pro leading for the most part.