VIVO X80 PRO
The vivo X80 Pro is a complete camera smartphone. It did a really good job making sure we all know that. It can command its huge price with just the camera alone, but it is severely held back by its operating system and dwindling gaming performance.
Good
Solid Build
Very Fast Charging
Excellent Display
Legendary Portrait
Complete Box of Accessories
Ungood
Battery life could be better
Cheaper in China
Fun Touch OS is not great
Generic Design
---
Specs
---
CPU
Qualcomm Snapdragon 8 Gen 1 (4nm)
Memory
12GB / 256GB
Display
6.78'' 1440P 120Hz LTPO3 AMOLED
Camera
50 MP, f/1.6,(wide), 1/1.56″
8 MP, f/3.4, (periscope telephoto), 5x optical, 60x digital
12 MP, f/1.9, 50mm (telephoto),
48 MP, f/2.2, 114˚ (ultrawide), AF
32 MP, f/2.5, (wide-selfie)
Zeiss optics, Zeiss T* lens coating
Connectivity
Bluetooth 5.2 ,USB Type-C 3.1,
Wi-Fi 6, Dual nano-sim standby, 5G
OS
Android 12, FunTouch OS 12
Battery
4700 mAh with 80W fast charging
50W Fast Wireless Charging
Available Colors
Cosmic Black
Retail Price
12GB/256GB – RM 4,999
Design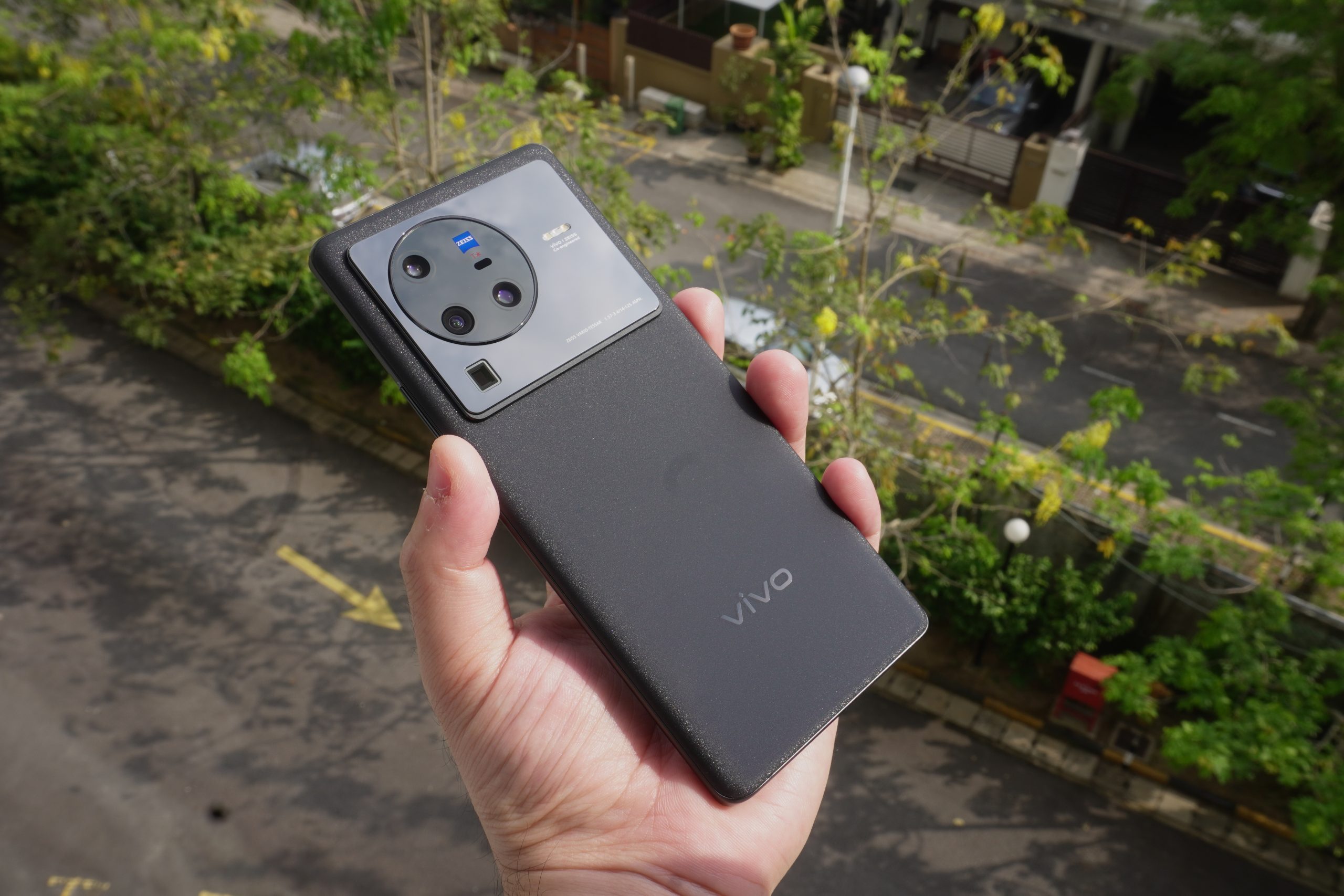 HUGE camera module
IP 68 water/dust proof rating
At face level, the X80 Pro is literally the X70 Pro+ with a remade camera module that's just slightly wider. This means that you'll get the same back in design but with an even more shimmery finish than the X70 Pro+.
The camera module is extremely reflective and is literally a mirror. Pretty good if you're trying to take rear camera selfies. Please bring a small cloth with you for wiping. The module itself is riddled with Zeiss branding, complete with the T* coating logo as well as the acknowledgement that the cameras were co-engineered between the two brands. They're just tiny fonts, so it's not as invasive and adds more substance to the otherwise clear mirror glass of the module itself.
It only comes in Cosmic Black in Malaysia, a poor choice as the X80 Pro also does come in a pleasing Cosmic Blue which we felt would sell way better. Probably it's just a delayed import to maximize sales for the Cosmic Black.
Material wise it's the same recipe here; metal side rails with glass front and back. It's definitely a phone that feels great but looks rather boring if not for the cameras which will take up most of your conversations about it to your friends.
---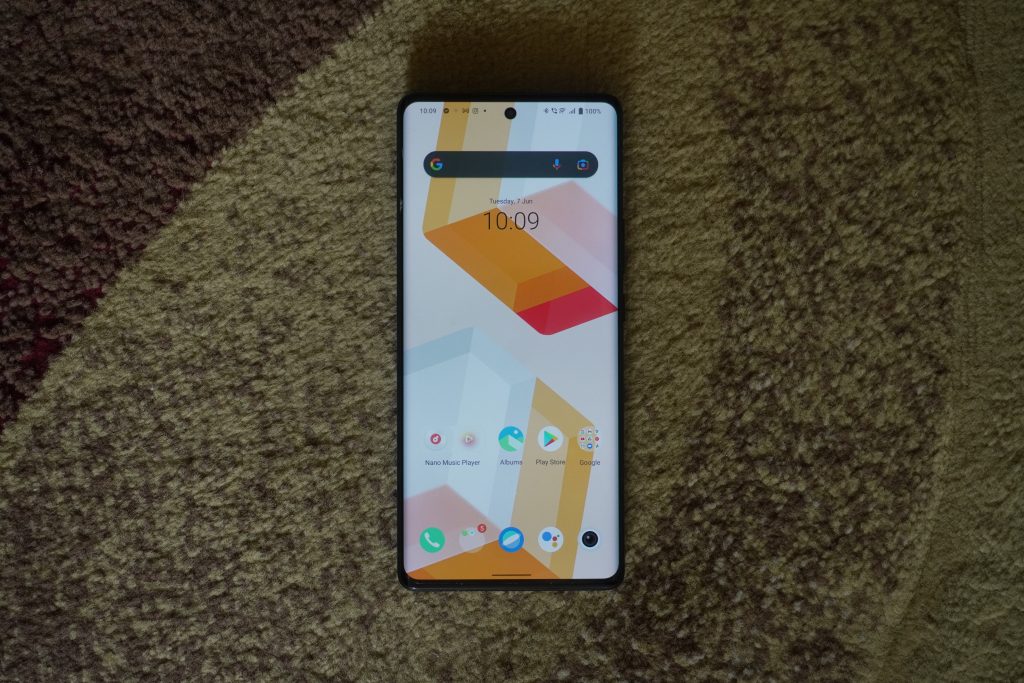 Display
6.78″ 120Hz QHD+ LTPO3 AMOLED Panel
Corning Gorilla Glass 5 protects the screen
Keeping up with competitors is a highly qualified display on the X80 Pro. It's huge at 6.78-inches, curved all the way with relatively thin bezels. It's even a tiny bit taller than the Galaxy S22 Ultra!
It's a 1440P LTPO3 AMOLED panel so your refresh rate can vary between 1Hz to 120Hz based on what you're doing on-screen. Gamers can also rest easy with a super snappy 300Hz touch-sampling rate if that's your concern. You can choose between 3 refresh rate modes : Smart Switch, which dynamically switches your refresh rate like how an LTPO panel should, or your conventional 60Hz and 120Hz.
As for colors, it's just as good as any other competing flagship out there. You can choose between 3 color profiles, which are Standard, Professional and Bright. I'll break it down for you real easy.
Standard : DCI-P3 gamut, really wide and pleasant to look at
Professional: Covers sRGB completely and accurately (recommended)
Bright: A souped-up vivid profile that was too saturated for our taste, but definitely more colorful
Use this yard stick to see what you're after in your display!
Work & Play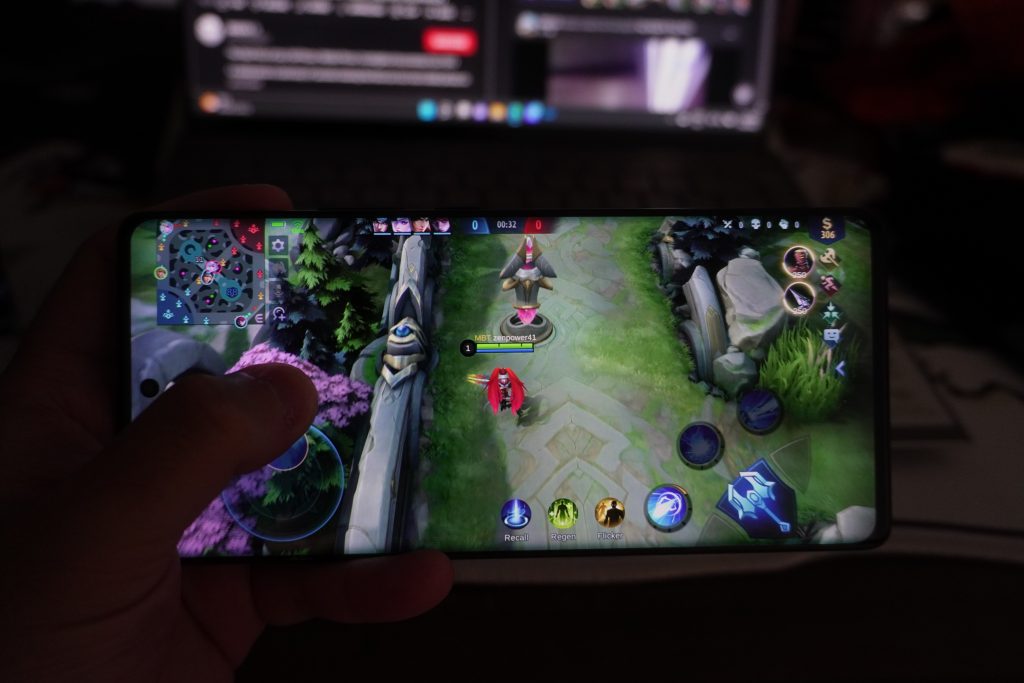 Qualcomm Snapdragon 8 gen 1
12GB RAM & 256GB internal storage
4700 mAh dual-cell battery capacity
80W Flash charging, 50W wireless Flash Charging
Putting the X80 Pro to work, it performs basic tasks without a hitch and stays cool. During heavy social media usage, nothing seemed out of the ordinary and the temps were just gentle warm. It definitely did better than my Oppo Find X5 Pro and iPhone 13 Mini, which would be mini toasters from just ~45 minutes of mobile data browsing and social media.
Gaming took an unexpected turn, throttling performance to about 70 – 75% when the temps exceeded 50°C during an hour's worth of Genshin Impact. Framerates were affected, with the title starting confidently at about 45FPS and dipping to the mid 30's after just a little while. This is probably the weakest link of the Snapdragon 8 Gen 1 family, making it one of my least choices for gaming in this tier.
This would be a con that's only based on user's expectations, as I would not think that someone who would use this as a camera phone / work phone would feel disappointed at such results from high-demand games. It also drains a lot faster due to the heat, and the heaviest of gamers might find themselves topping up the battery by the early evening of their day.
Underwhelming Battery Life with Really Fast Charging
Things are a little different on the vivo X80 Pro when it comes to battery. Instead of the usual 5000 mAh mainstream capacity, we are getting 4700 mAh in dual-cell form. The Snapdragon 8 Gen 1 for now is quite the power hungry chip, and we feel that vivo had gone with this size to keep the form factor as slim as possible since it vivo phones tend to be on the slim side.
For the most part, you'll get at least a day on the X80 Pro before needing to top it up again. If you're someone that's looking for a good camera phone for social media, you'll definitely be finding yourself using the camera app and constantly uploading, so that kind of (considered) heavy usage would leave you with about 20-30% at the end of the day.
Charging wise it's pretty fast, with the provided 80W FlashCharger provided in the box that goes at a speedy 20V / 4A. From flat to full takes almost 40 minutes with the battery reaching 90% in 30 minutes. Oddly enough, the provided charger only managed to peak at 65-ish watts and that's a good piece below the promised 80W. We can't speculate for now why this is such and we can only hope that a software update might be on the way to let the device accept 80W.
---
Camera System
50 MP, f/1.6,(wide), 1/1.56″
8 MP, f/3.4, (periscope telephoto), 5x optical
12 MP, f/1.9, 50mm (telephoto),
48 MP, f/2.2, 114˚ (ultrawide), AF
32 MP, f/2.5, (wide-selfie)
The vivo X80 Pro is an absolute beast of a camera phone. The main camera is Samsung's GNV sensor, made-to-order by vivo. Supporting this is a self-designed V1+ imaging chip that does the bulk of the post processing work.
You're definitely here to see if vivo's Zeiss offering is any good, so lets take a little dive into the 4 sensors and their shooting capabilities.
Standard Wide Angle
The main camera outputs at 12.5MP and shoots images that are seriously rich in detail. The sensor is big enough (1/1.31-inches) to capture a lot of detail with a relatively flattish color profile that can be improved in post edit. The dynamic range is pretty wide and the sharpness is definitely not overdone. It seems that the imaging chip is really put to good use here.
The focus hunts fast and with an equally fast shutter speed, I found myself in love with such a capable main sensor. HDR was pretty pleasant, and I never found any shot to be blowing out of proportion when it came to really bright environments. Even in dark areas the shadows had a good amount of contrast to keep things natural and realistic.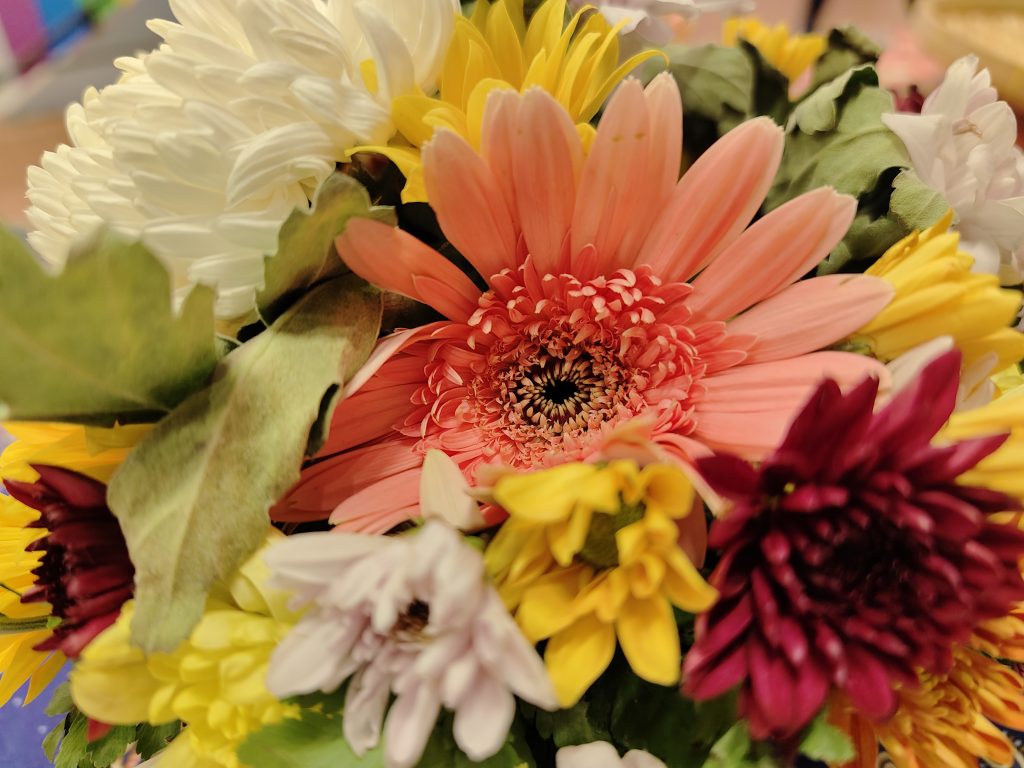 Even in up close shots the focus hunts very well, and we were able to see the "teeth" of the flower very clearly, with a basic level of blur applied around it.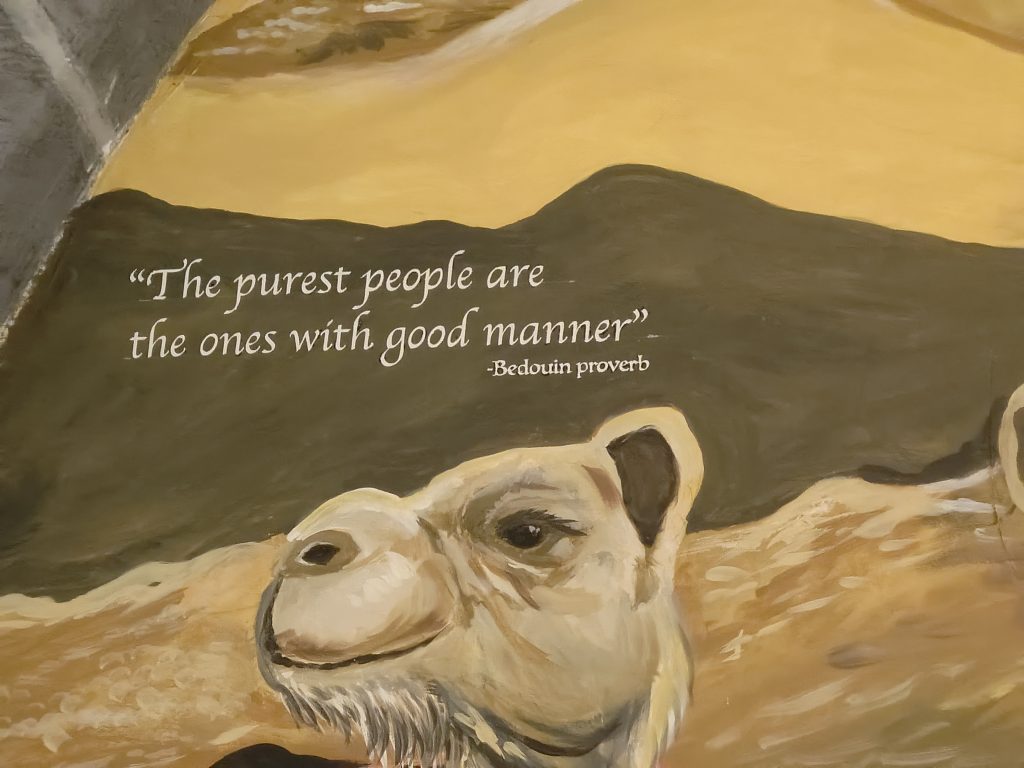 Telephoto quality was good, with a little noise and softness. I can live with that, what I can't live with is just a 2x of lossless zoom. Perhaps this is focused for wider portraits but competitors are able to promise between 3x-5x zooms at the same price-range. 5x optical zoom was definitely usable but takes a mild hit on sharpness, and you'll definitely need to edit the contrast and clarity for a much better outcome.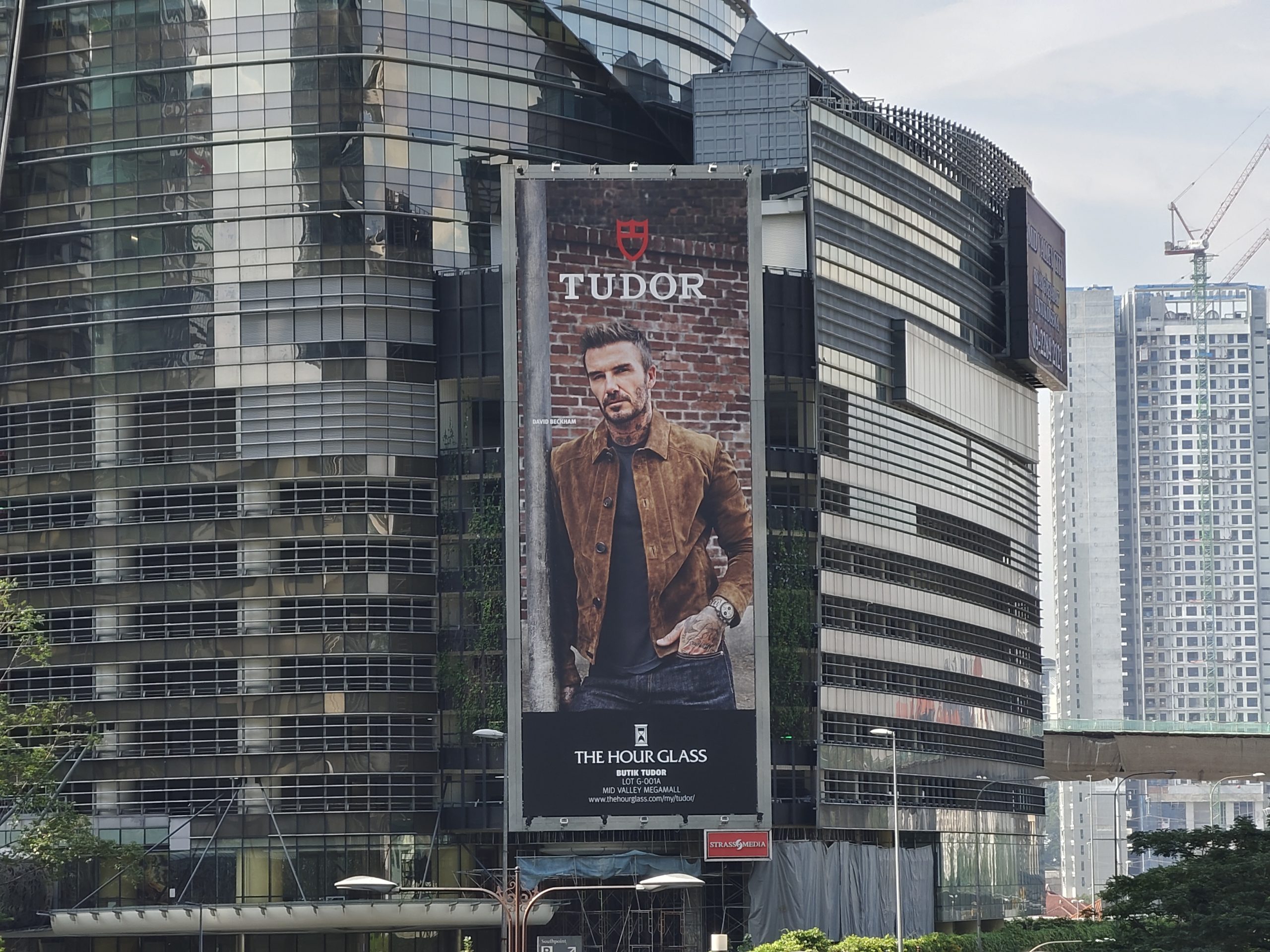 You will also find more noise in lowlight conditions, and using Night Mode won't be able to save you, so just use this for daytime / brightly lit shots.
Ultrawide Angle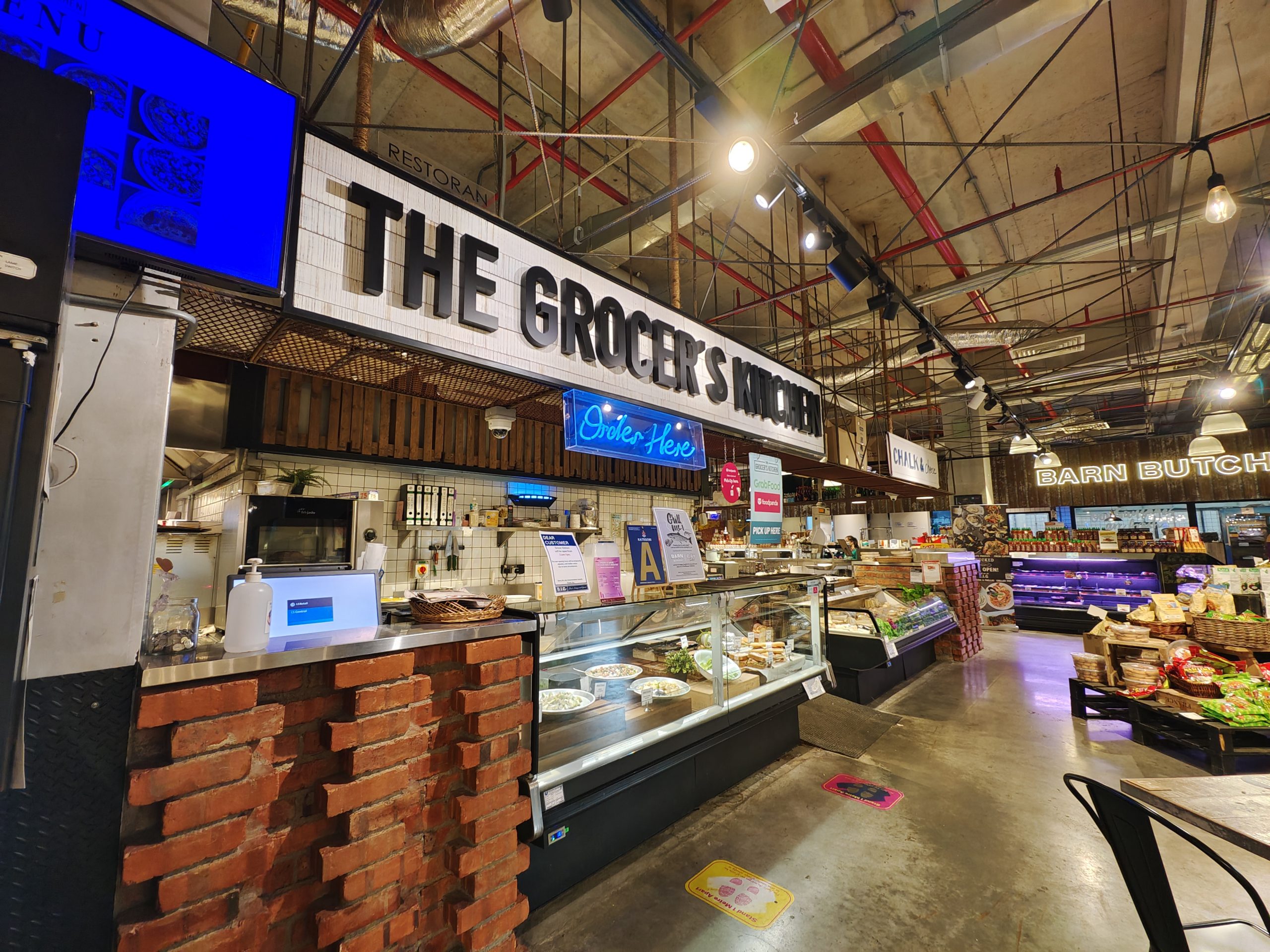 I'm happy with the ultrawide. You get a speedy f/2.2 aperture that snaps pictures real quick and retails a consistent level of detail that slightly pales in comparison to only the main sensor. It's not perfect, as you will see some drop in detail on the edges but that's something smartphone ultrawide cameras tend to suffer from.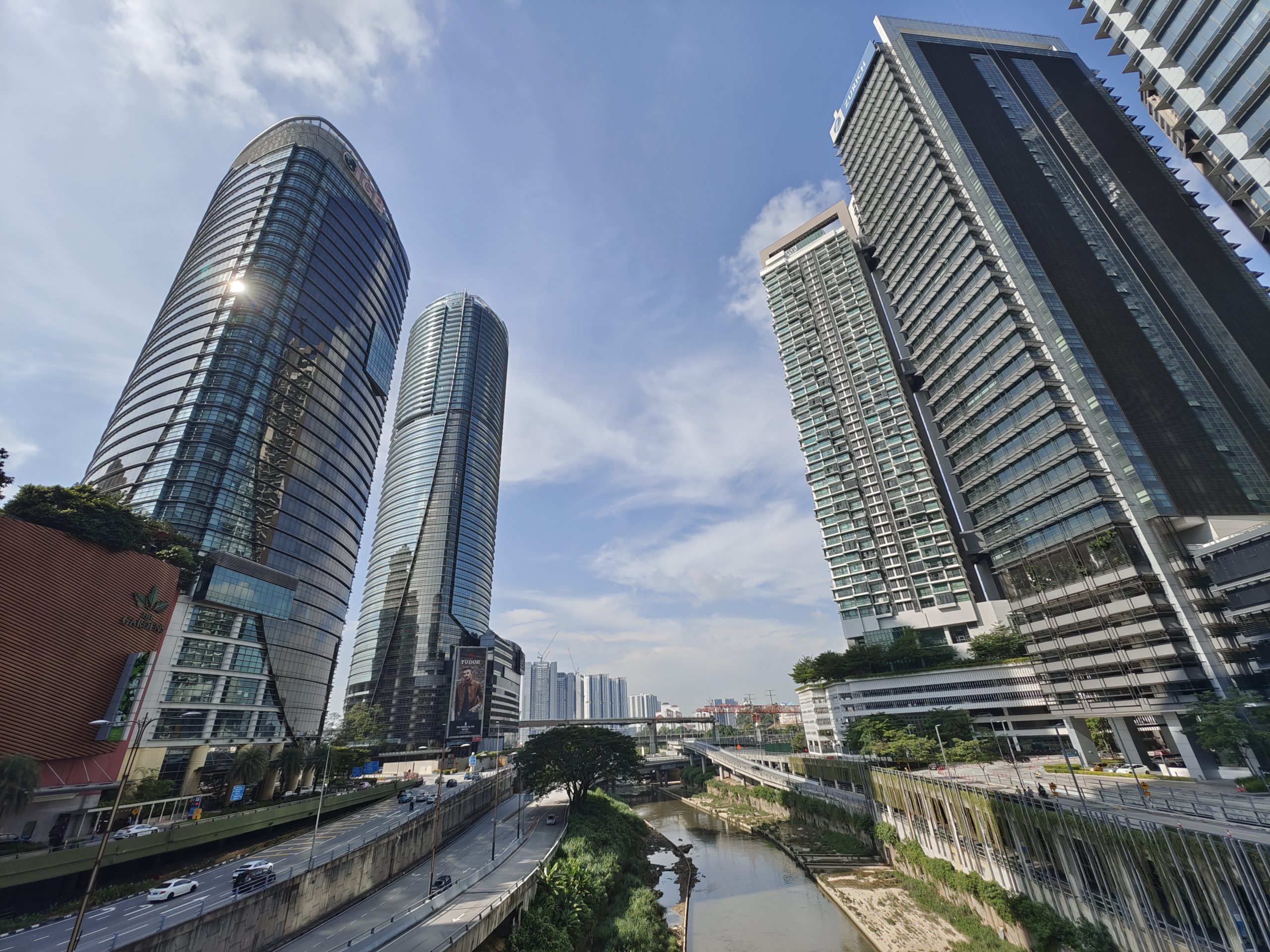 I would argue however that it's the least amount of loss here, and definitely would be at least in my top 3 smartphones this year that executes ultrawide shots well. Colors are good and dynamic range is fantastic, even in challenging lowlight conditions where most phones would either blow up the lighting or suffer from immense drop in sharpness. It's not going to happen here.
It does go on the warmer side here, so do take note.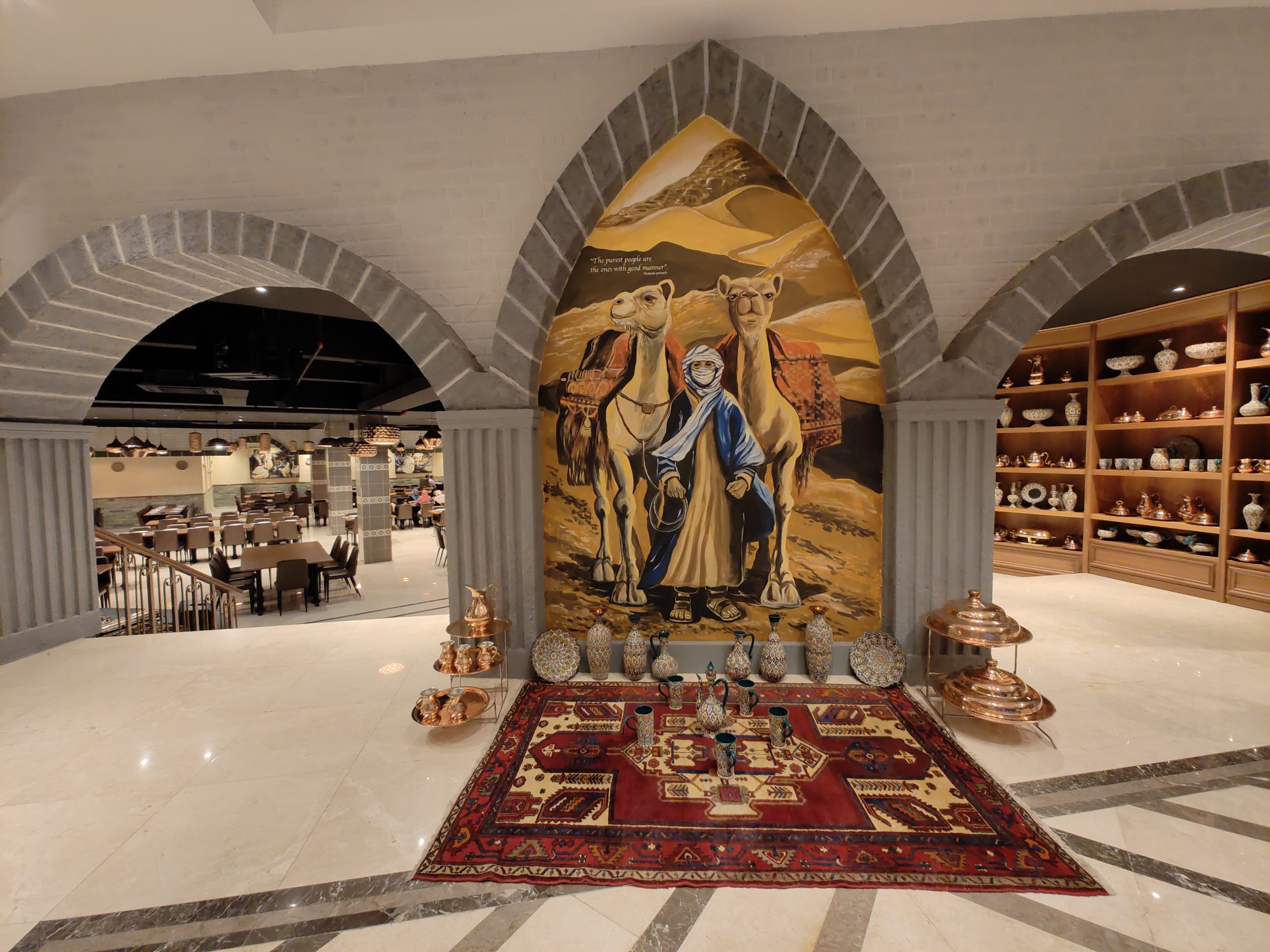 Colors compared to the main sensor were relatively similar, but set apart from differing white balances. It's near consistent, but even an untrained eye would be able to set them apart.
---
Selfies Are Only So-So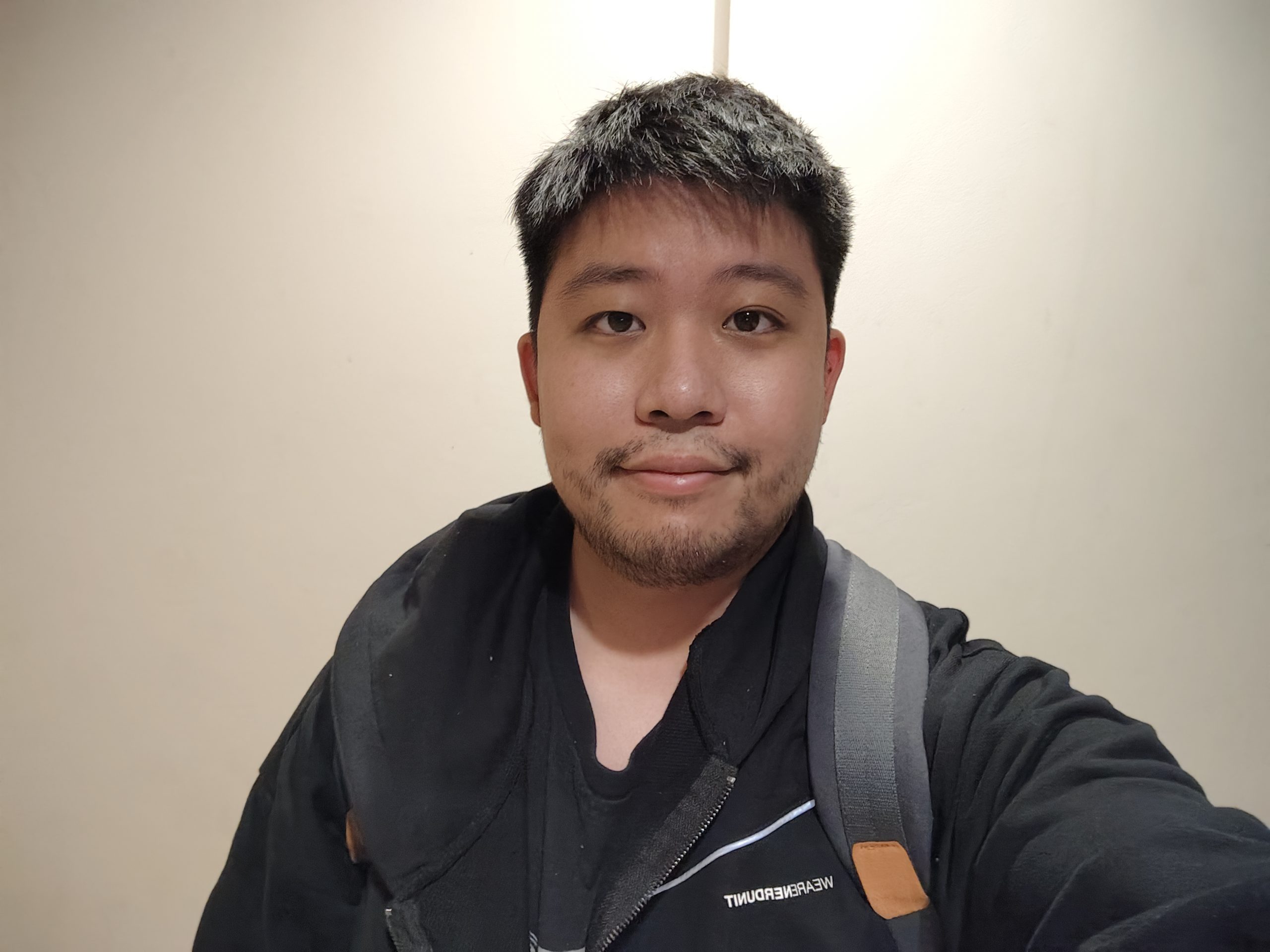 Selfies taken from the X80 Pro are 32MP in resolution, but they're simply upscaled to that resolution. That results in loss of detail, but not enough to make it mediocre.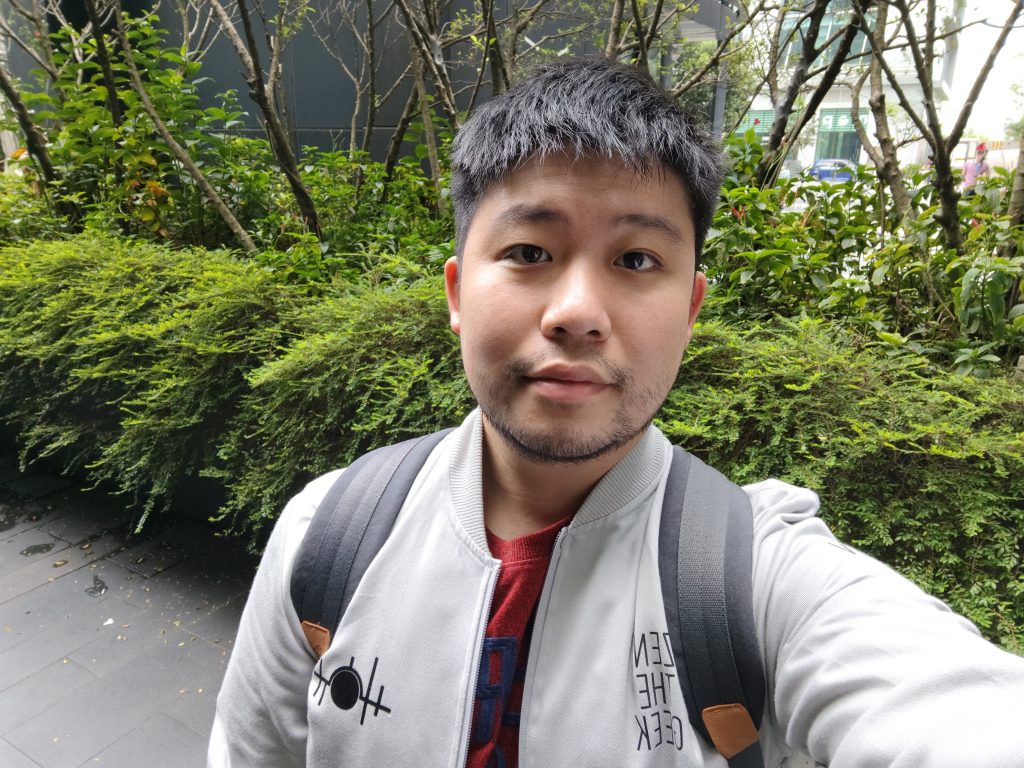 I would say that it's just "good" enough to take above average shots fit for a profile picture on social media. My skin tone was represented well and I didn't see my hair and facial hair feel clipped together in any manner.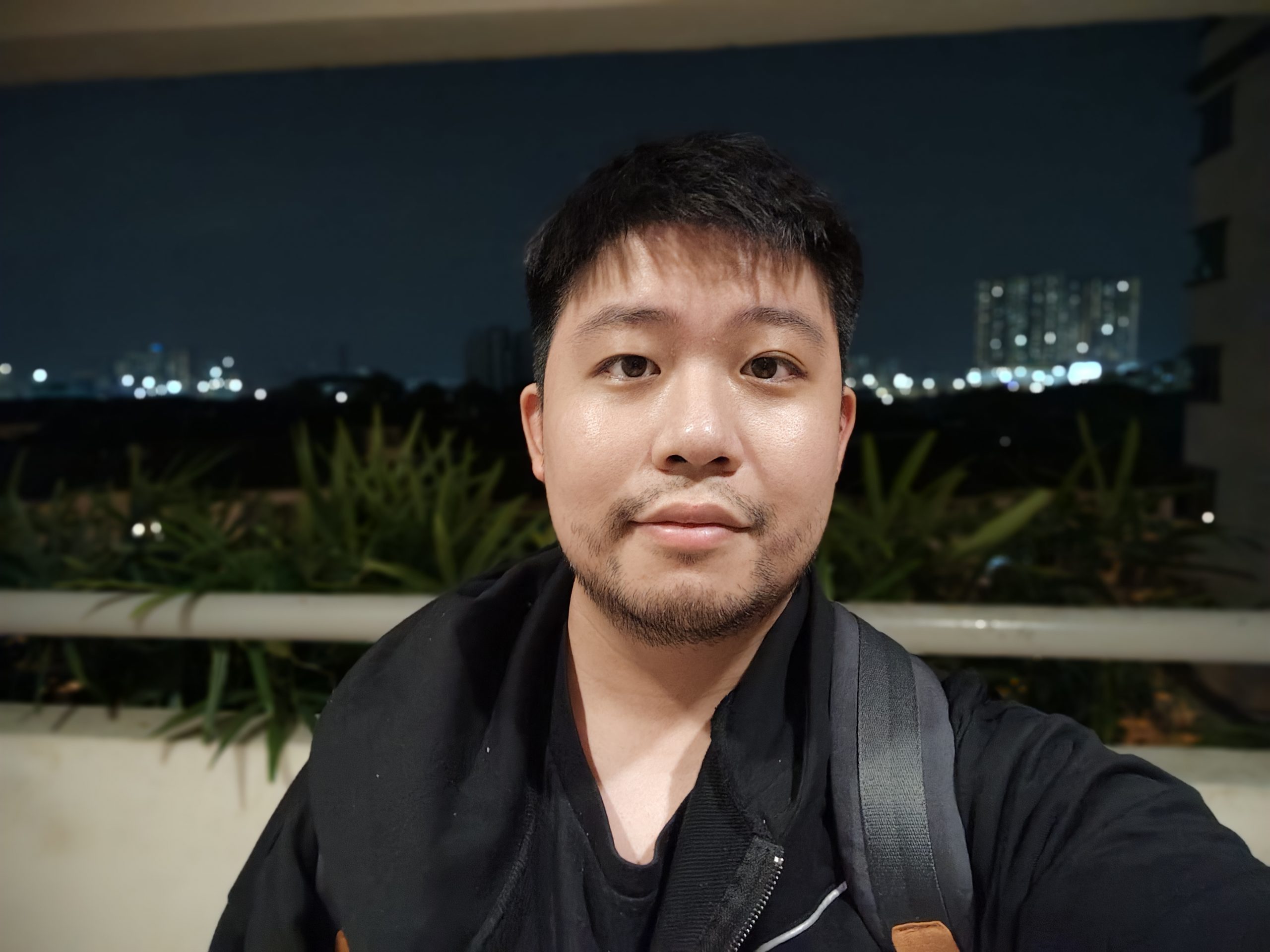 Portraits both front and rear are downright impressive, delivering great shots with a very believable bokeh experience. It does struggle with HDR, especially when you're outside in very sunny conditions, you might find yourself covered in a blanket of over-exposure if you're not careful.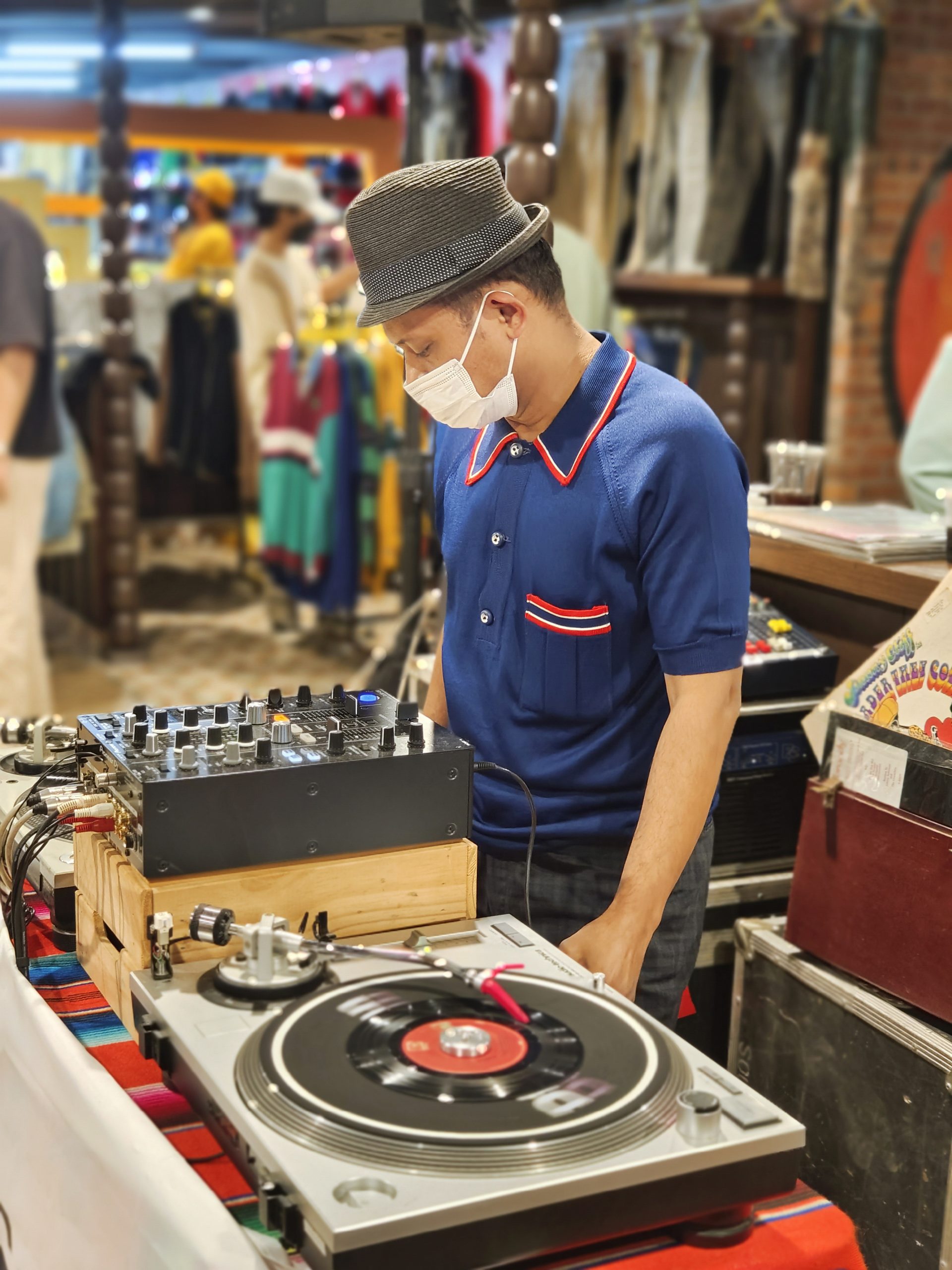 ---
The Verdict
With so much camera power on the table, it's really obvious that the X80 Pro is trying to be chart topper in only that category. It seems to only do well there and only impresses there, so it's really easy to see who would buy this phone. RM 4999 is a lot to ask for, so if you're dead serious about having the best smartphone camera, then the X80 Pro should definitely be the ace you're looking for. It's also one of the most complete packages out there, you get a fast charging brick with cable, screen protector, USB-C earbuds and a stylish leather-like casing.
Performance is below par with similar spec-ed competitors, and the screen is even on the playing field, losing to probably the HONOR Magic4 Pro with their strong 1920Hz PWM dimming and MEMC chip for smoother video playback.
If you're coming from the X70 Pro or Pro Plus, then this is not for you as I feel that the image quality from them is good enough, and the X80 Pro does not do well enough to warrant an upgrade unless you're only looking at it from a battery life point of view and that would be stupid.
FunTouch OS has a long way to go, being the least polished OS in the Android army, so keep in mind that the OS does annoy me greatly with the number of bloatware and how "cheap" it looks. This can be circumvented with your preferred launcher, so after installing Microsoft launcher it was a whole world better.