Vash the Stampede is making a comeback this 2023 with Studio Orange confirming it on their Twitter feed earlier today, simply titled as Trigun Stampede. The new series will be streaming on Crunchyroll and this year's Anime Expo.
Trigun first appeared as manga in 1995, with the anime adaptation arriving in 1998 from Studio Madhouse, and while the franchise would eventually return to the world of anime thanks to 2010's Trigun: Badlands Rumble, an original movie that brought back Vash and company, it's been some time since we've seen the light-hearted gunman in his own television series.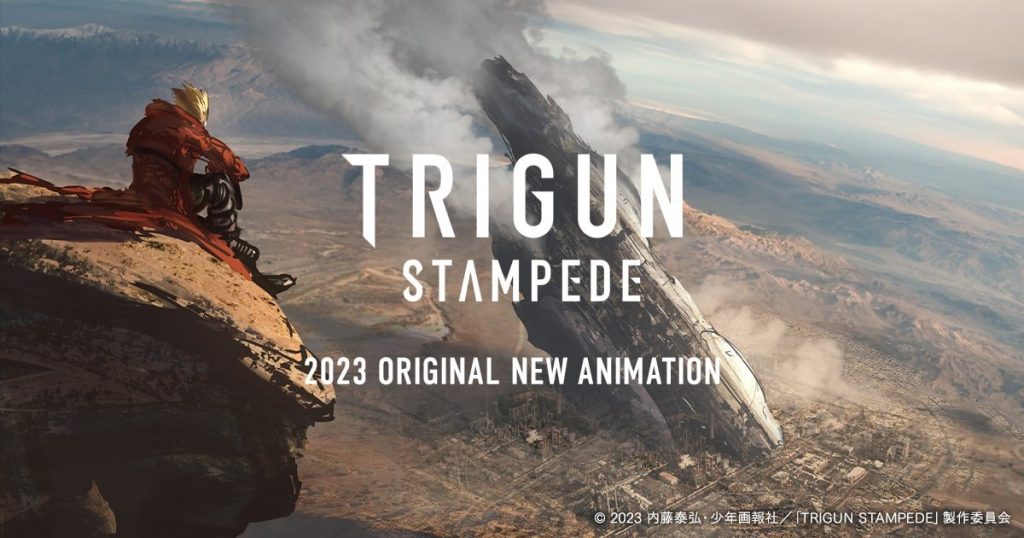 Anime Expo is set to have a panel of their own celebrating the upcoming series, confirming some of the creative minds that will be working on the new series including Kouji Tajima (designer), Kiyotaka Waki (producer, Orange), Yoshihiro Watanabe (producer, Orange), and Katsuhiro Takei (producer, Toho). The panel itself will take place on July 3rd as a part of "Orange Presents: Studio Panel". The creator of Trigun, Yasuhiro Nightow, will also be in attendance to help promote the long-awaited return of Vash the Stampede. 
"Trigun is a popular action manga series by Yasuhiro Nightow that follows the story of Vash the Stampede, a legendary gunman and a pacifist with a bounty on his head. Its original 1998 anime series, TRIGUN, and a 2010 feature film, Trigun: Badlands Rumble, achieved global popularity and inspired many creators."
Crunchyroll