Thermaltake Malaysia had recently confirmed that their TOUGHLIQUID Ultra 240/360 CPU AIO Liquid Coolers will be officially in Malaysia this coming October month.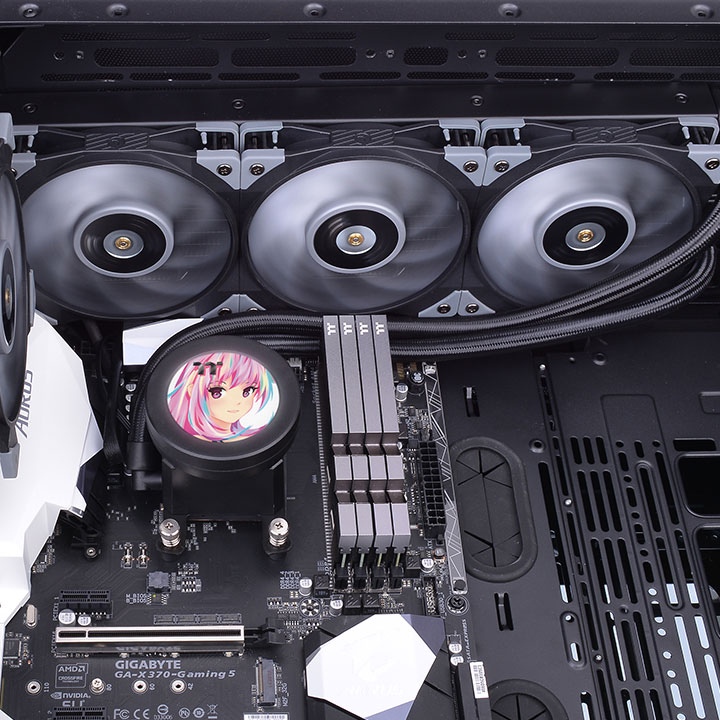 Here's a quick look at these coolers at a glance
TOUGHLIQUID Ultra 240/360 CPU AIO Liquid Cooler
The TOUGHLIQUID Ultra cooler has a 2.1″ Rotating LCD that can display JPG image or play .GIF files (480 x 480 resolution). You can customize it using TT's RGB Plus 2.0. If you're not that keen on just splashing an image there, the TOUGHLIQUID Ultra will by default just show real-time info on CPU and GPU, accompanied by lighting effects that can also be customized using the same software to match your setup.
Take note that the cap can only rotate from 0 to 270 degrees so don't get too adventurous with the spinning!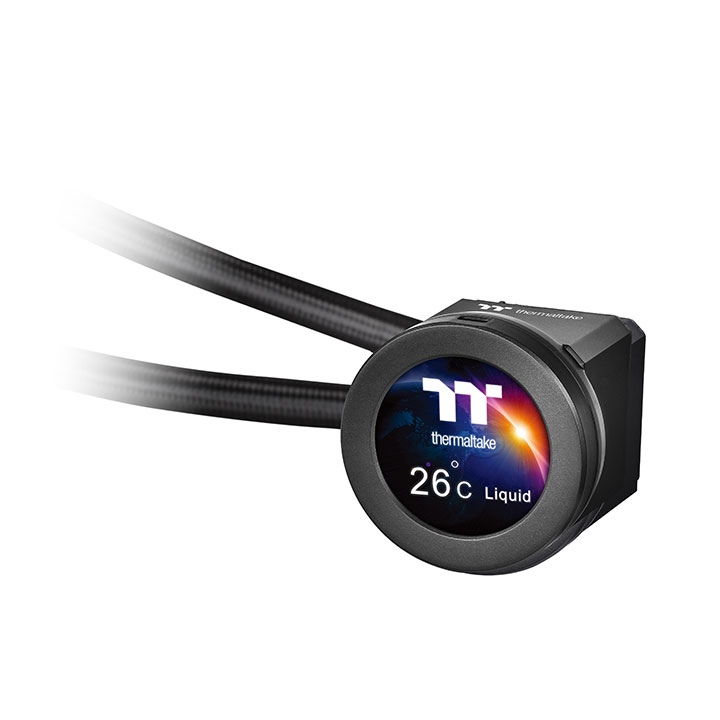 The cooler has a high-performance copper base pate thats pump-cooled, with twin/triple TOUGHFAN 12 Turbo fans depending on whether you're getting the 240 or 360 respectively. These fans claim an impressive 2500 RPM spin-speed, which is pretty good for a fan, regardless of whether you're gaming or doing work.
You don't need to refill as the TOUGHLIQUID Ultra's tubes claim to have a low evaporation rate, which results in a very low rate of coolant loss.
When and Where can you buy in Malaysia?
The TOUGHLIQUID Ultra 240/360 will be available this coming October month, with Brighstar Computer being the first authorized partner to carry these models.
Here are the prices !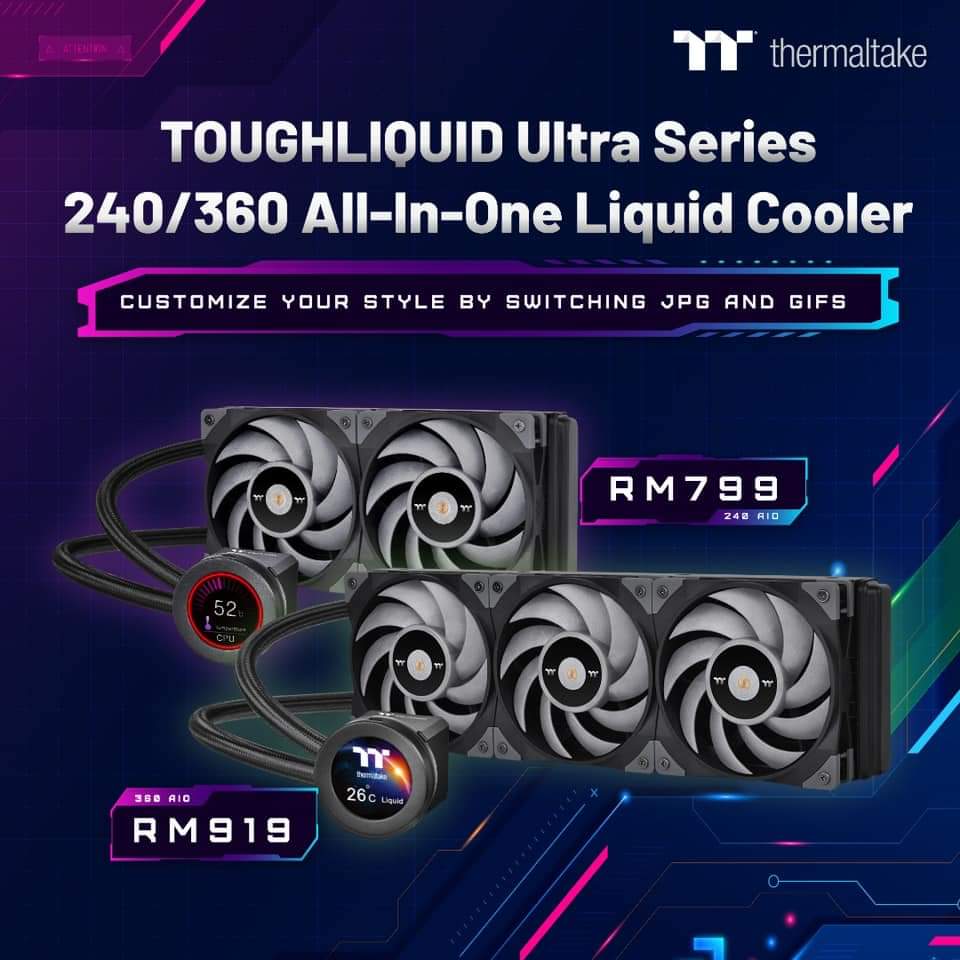 Useful Links
Thermaltake Malaysia Facebook Page