It's been a month with the Galaxy Z Flip3 5G and so far, we've had both an enchanting and realistic experience with it. It's a respectable device that offers a refined experience compared to the first Flip that feels more..complete. Here's the review.
---
Key Specs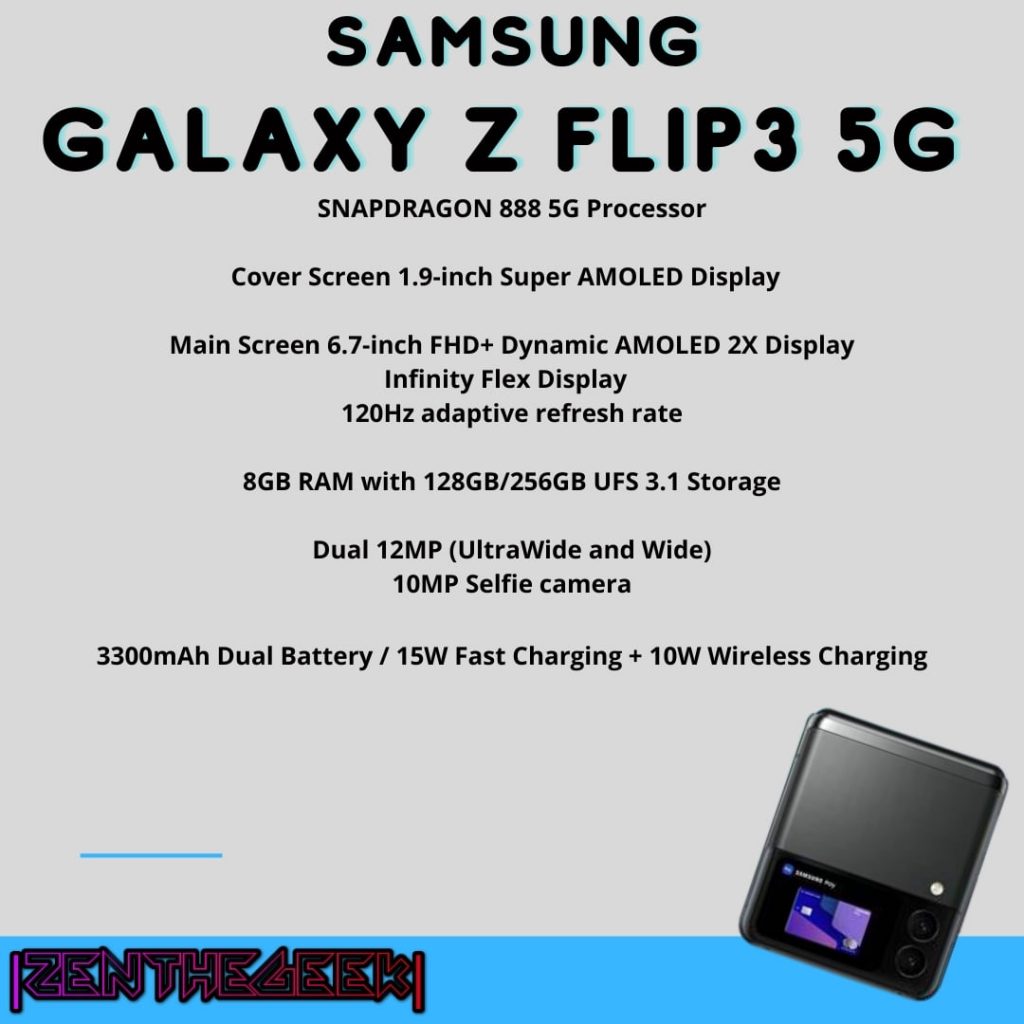 ---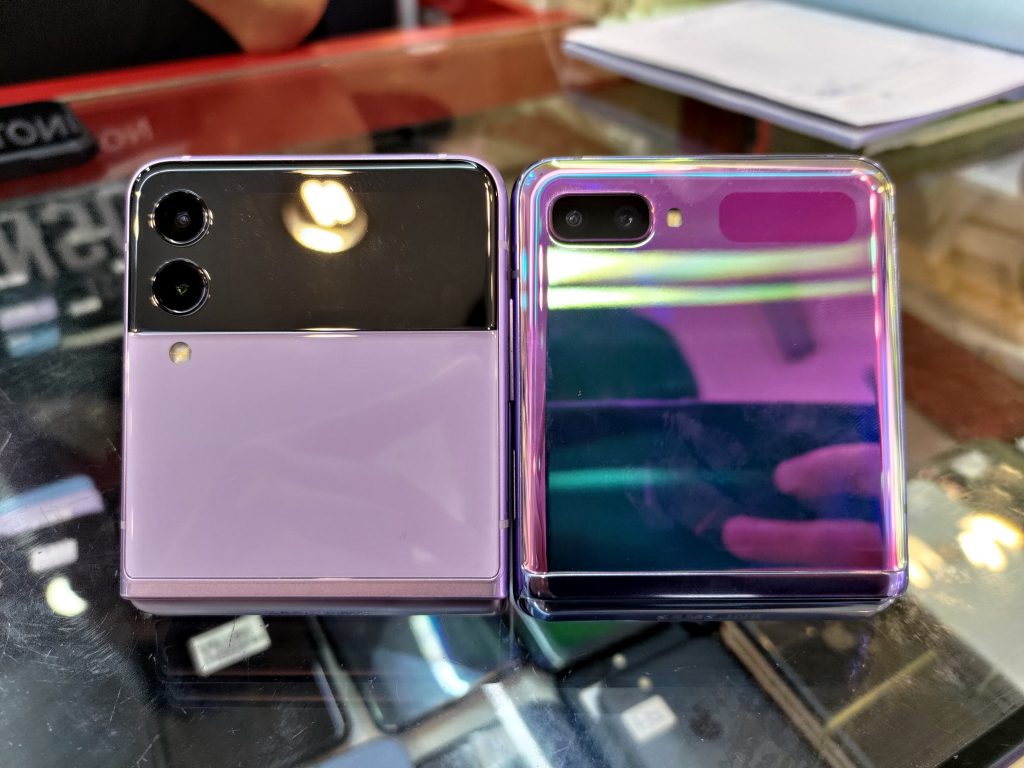 From finish to cover screen, sexy as hell.
As an ex Z Flip owner, just seeing how different the Z Flip3 shows how much thought Samsung had put into design language. You can see the modules move from horizontal to vertical, with the sensors being visibly bigger and expectedly better. That tiny little glance screen had grown to a much bigger one, opening up newer features and function to the cover screen experience.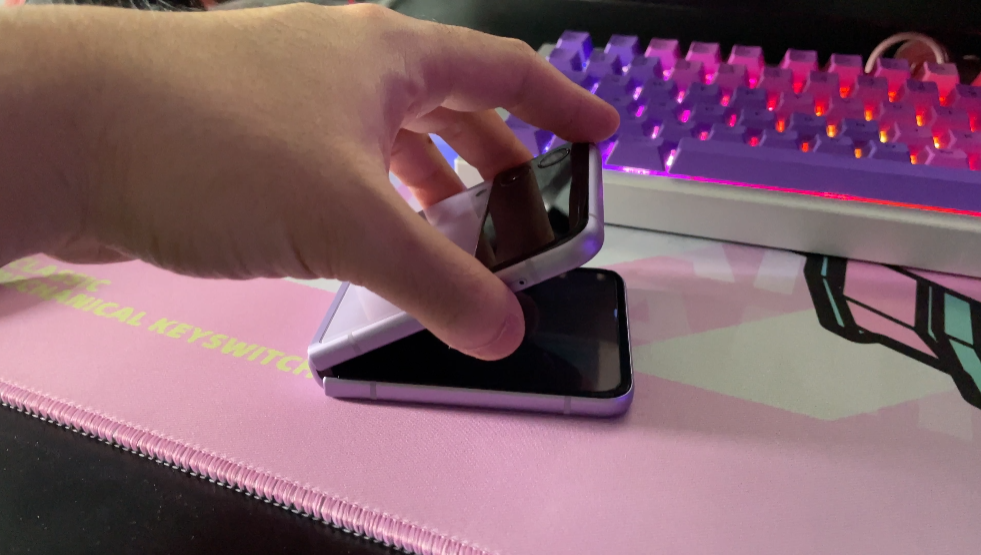 We're still dealing with a glass, glossy finish but it's definitely more subtle on the Z Flip3. The once grape soda purple had toned down to a humble lavender and it's clear as day that it's my favorite color. The glass back is stronger too, being Gorilla Glass Victus. Still, don't drop it. #friendadvice.
It also takes on a new set of colorways too, being available in Cream, Phantom Black, Green, and Lavender. If you're buying on Samsung.com, you get an additional 3 colorways: Gray, White and Pink (our favorite!)
Yesteryear's specs in this year's fashion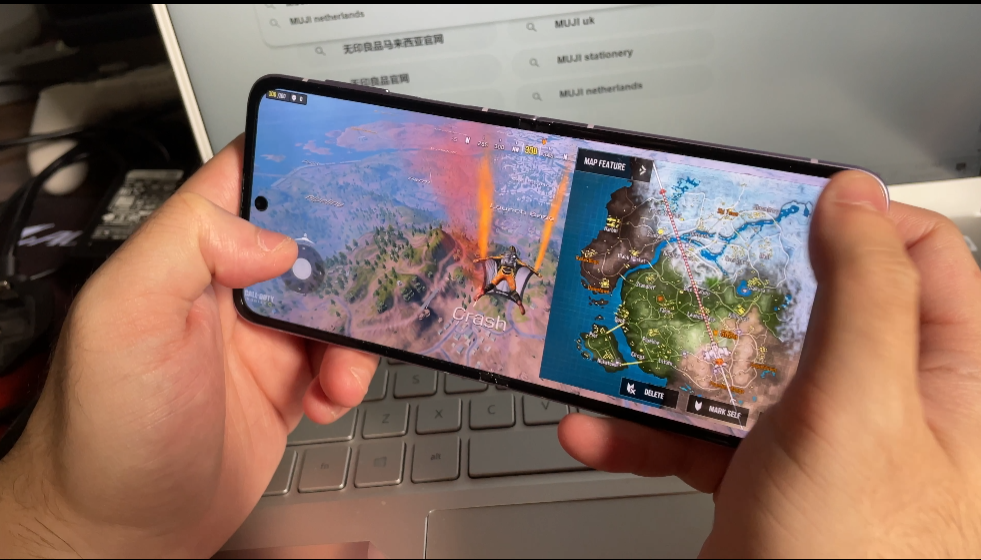 Like the Z Fold3, the Z Flip3 comes with a Qualcomm Snapdragon 888 processor coupled with 8GB of RAM and up to 256GB of internal storage. On first setup the phone got expectedly hot, a common theme if you know your Flips. It does take a few days for the device to learn your usage patterns, so battery life might improve but only after awhile.
Gaming on the Z Flip3 was expectedly good, although a little on the toasty side. It's thin, therefore anticipated. 3 back-to-back battle royal matches on COD Mobile drained about 15% of the battery, which are pretty common numbers for a smartphone with this kind of specs.
The Z Flip3 also brings about robust waterproofing, being rated at IPX8. You'll definitely be able to take this one out to the pool when it opens again. We've taken a shower with it and everything still worked out well (although Zen was really worried in the beginning)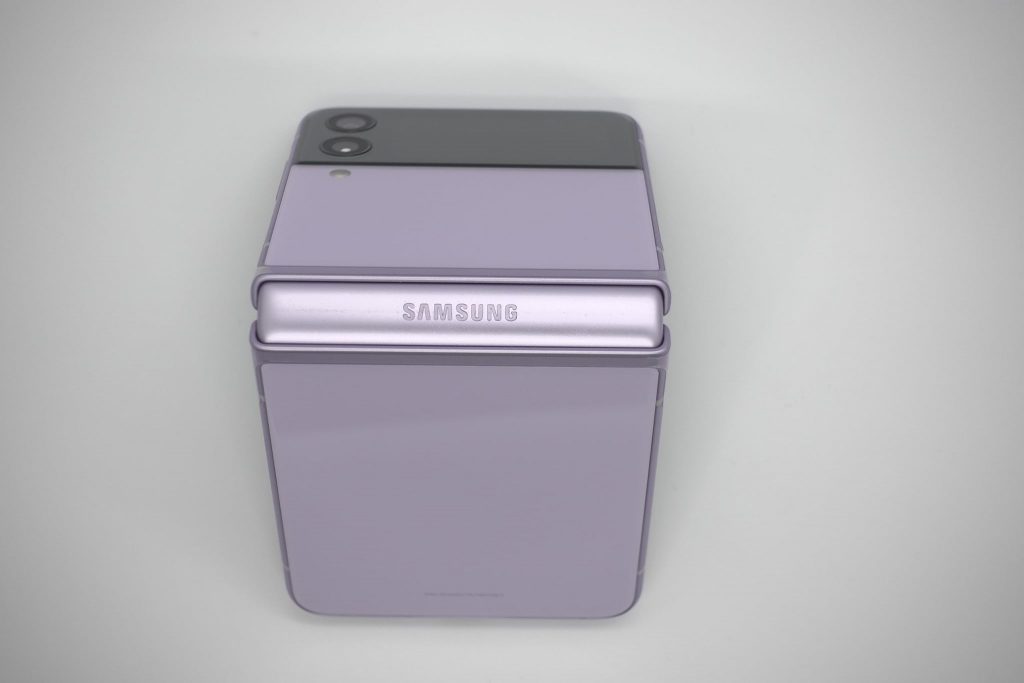 A better hinge. You still can't open it with one hand.
Samsung's new Aluminum Armor is a core ingredient in the Z Flip3's hinge, boasting stronger durability along with a much smoother flipping experience. There's still enough resistance for you to dynamically adjust viewing angles, and it's proven well when you plan to plant the Z Flip3 on a table and you want to take a vlog or selfie with it.
It's still a wide phone, so unless you have monster hands you'll still be flipping this one open using your opposing hand.
Steady Cameras that didn't need improving
The Galaxy Z Flip3 comes with a pair of 12 MP sensors and 1 10 MP front-shooter.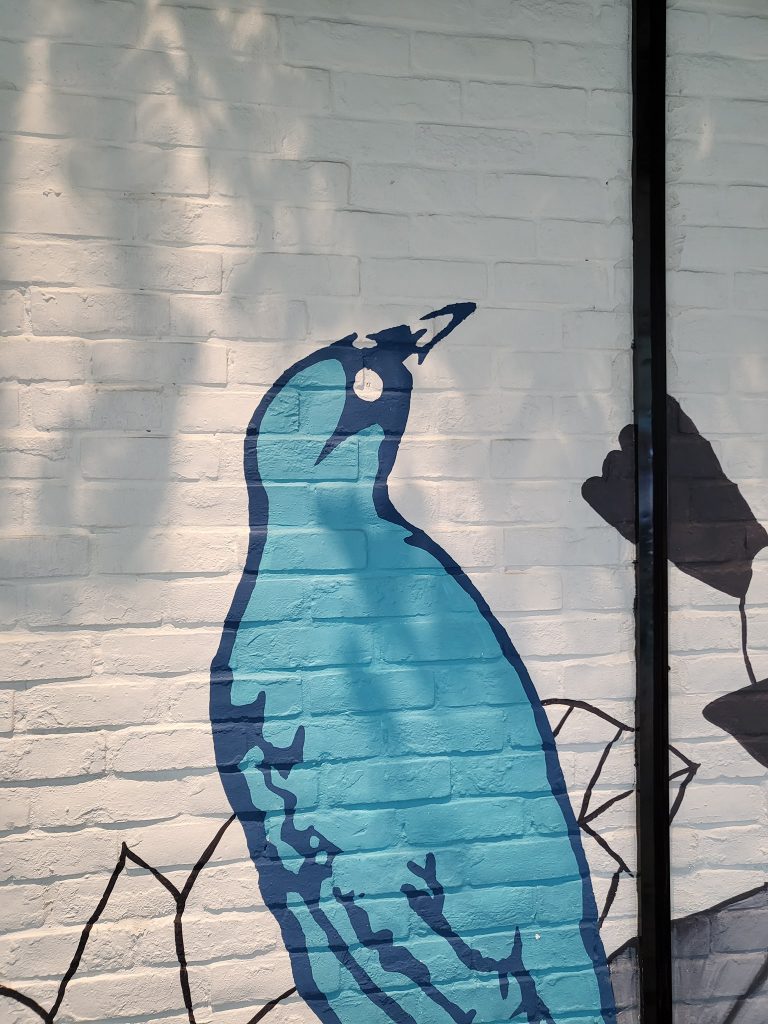 The main sensor packs plenty of detail, dynamic range and colors, producing similar results equivalent to the likes of an S21 Plus and perhaps even the Z Fold3.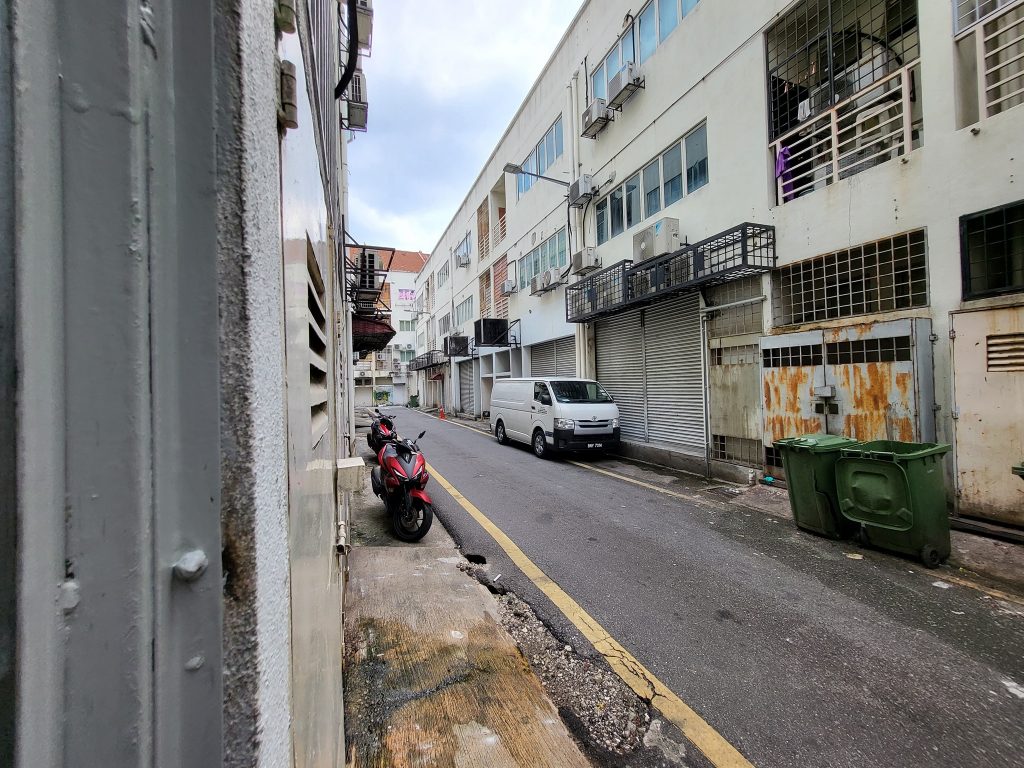 Ultrawide shots were still impressive, and this time with a lens distortion correction that's a little stronger than before. You can see from the trash bins and how minimal the (stretching) is during the shot.
Left: Selfie shot using the rear camera and the cover screen as a viewfinder. Colors and dynamic range were covered well but if you have shaky hands then you would lose out on detail due to some shake.
Right: Shot using flex mode and using palm shutter to capture in lowlight. Details were on the much softer side but colors were still recognized well with a respectable level of contrast and dynamic range.
If you're looking for the best in unique and function, this is it.
The Galaxy Z Flip3 is an outstanding upgrade from the first Z Flip, giving me the liberty to recommend it as the best and safest 'first' foldable for anyone. It's priced from RM 3,999 (128GB) , which is competitive yet still premium. I do recommend topping up the additional RM 200 for the 256GB variant as it's definitely giving more value in storage in the long run.
Buy.Buy.Buy.
Pre-orders are still on-going for the Galaxy Z Flip3, and Samsung's gonna give you a RM 600 E-voucher along Samsung Care+ worth RM 699. It's available on Samsung's Website , Samsung Experience Stores, Authorized Partners and partnered telcos.