ROG PHONE 6D Ultimate
Just when you thought the ROG Phone 6 would close the year as a premium gaming phone, the ROG Phone 6D Ultimate steps in and climbs the impossible ceiling just a little higher.
Approve
Gaming Performance
40 Minute Charging
Bypass Charging
Great Design
Cooler included
2″ customizable screen
Approvn't
Not as long battery life as cheaper ROG Phone 6 / Pro
RM 4999 could be too much for what it is
Cooler fan drains battery fast
Key Specs
CPU
MediaTek Dimensity 9000+ (4 nm)
Memory
512GB + 16GB RAM
Display
6.78″ AMOLED, 165Hz
2″ OLED display (back panel)
Camera
50 MP, f/1.9, (wide), (Sony IMX 766)
13 MP, f/2.2, (ultrawide)
5 MP, (macro)

12 MP 28mm (selfie)
Connectivity
Bluetooth 5.3, WiFi 6e
USB Type-C 3.1 (side), USB Type-C 2.0 (bottom)
OS
Android 12
Battery
6,000 mAh, 65W Fast Charging
Available Colors
Space Gray
Retail Price
512GB + 16GB RAM – RM 4999
---
What Worked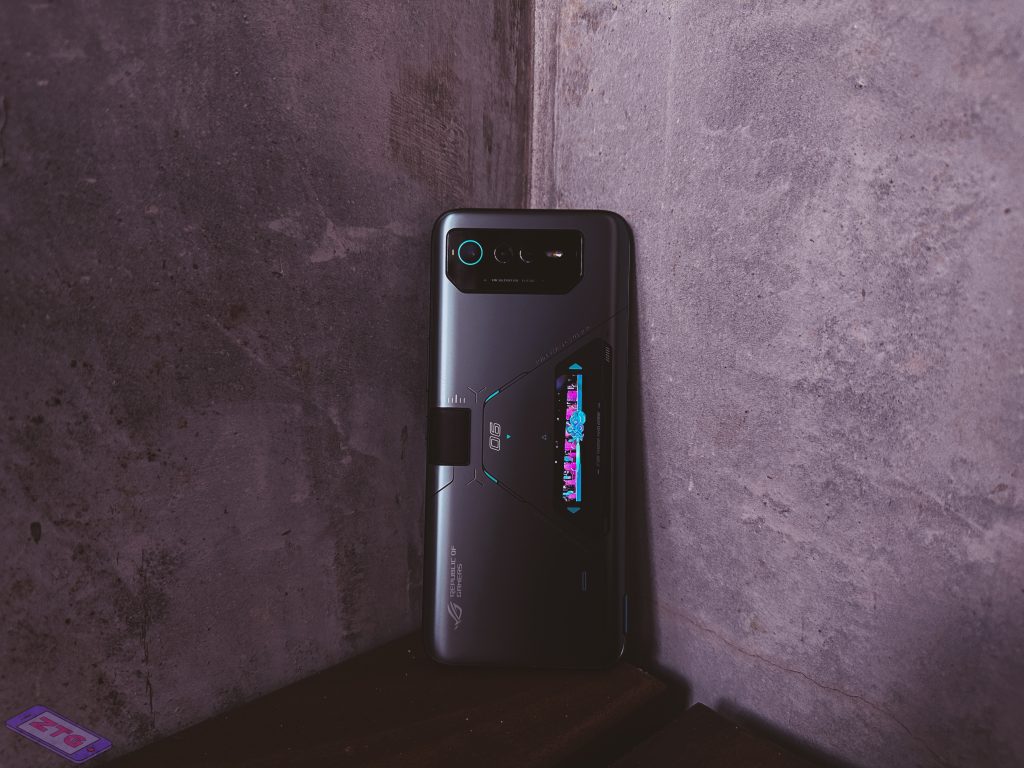 Same Design Language, With A Screen and AeroActive Portal
Obviously being in the same series, the ROG Phone 6D Ultimate would follow closely (if not exactly) to the Phone 6's core design, which is to be a thick and tall slab of a smartphone packed to the brim with top-shelf specs.
It follows-up closely with the cyberpunk aesthetic with geometric lines and lots of wordings while a third of that space is occupied by a small, 2-inch display that's highly customizable but more on that later. For protection, the front is protected by Gorilla Glass Victus, while the back is Gorilla Glass 3. Like most devices, the glass sandwiches an aluminum frame.
Like its legacy, it's not a thin phone, and its thickness serves the function of housing monstrous hardware with enough room to cool things down even without the external cooler. It houses a boron nitride compound sheet that's nearly inert to electricity and the heat it conducts ON TOP of large graphite sheets, so heat dissipation is serious business here. They serve to cool off the back AND the front.
The standards that ROG sets for their phones are still here, such as an extra side-mounted USB-C port for charging and powering the external cooler, even more responsive air-triggers and a high-res supporting 3.5mm jack. It's also worth noting that the side mounted port is now a full service port, meaning you can even transfer data or connect to other hardware. Previous generations were not able to do this.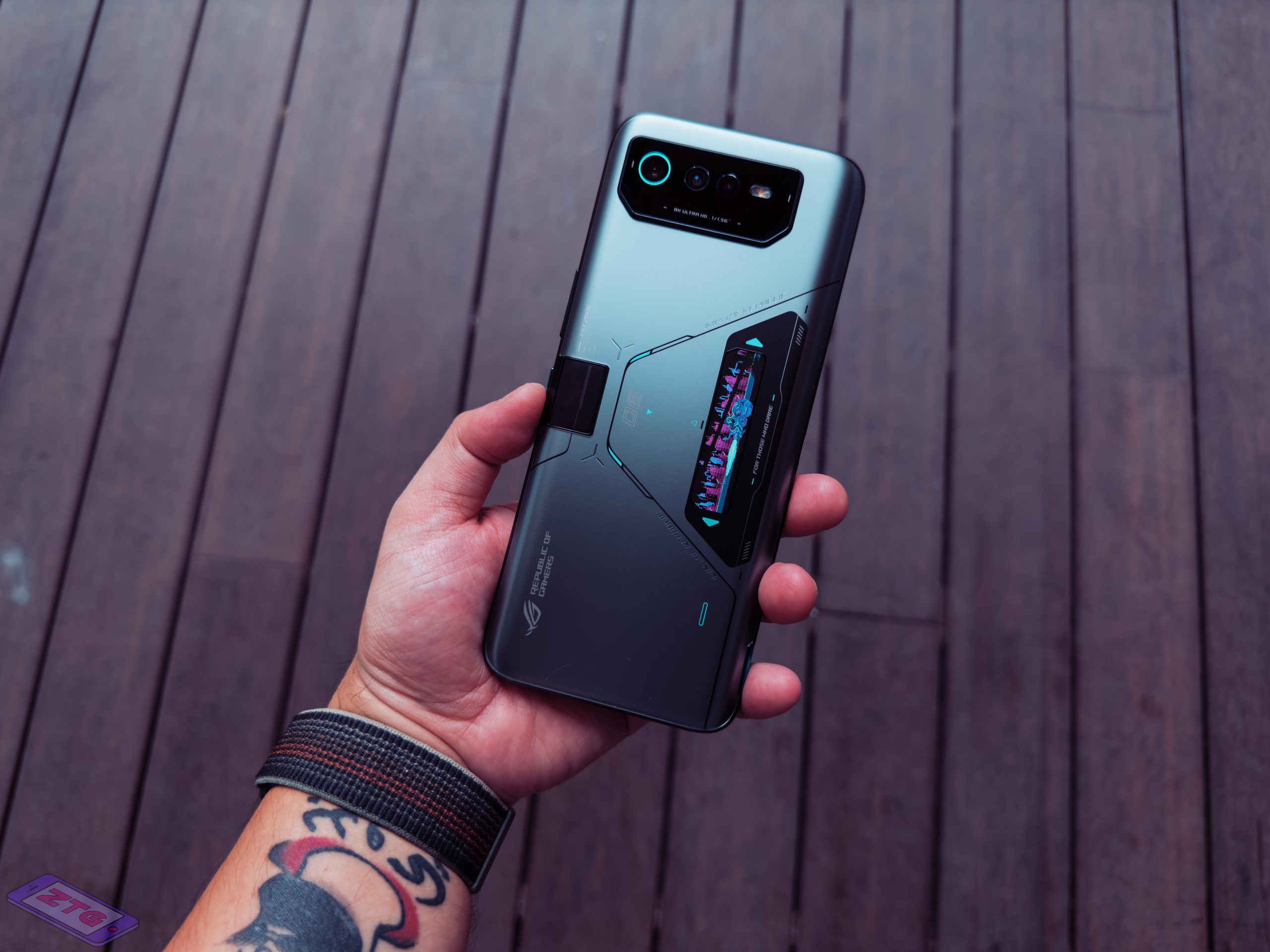 These are the ingredients that ROG had picked throughout its generational existence, and with nothing left out, there are no complaints. Even the phone has an official waterproof rating of IPX4, so a splash or two won't have any adverse effects on the device.
AMOLED Goodness With A High Refresh Rate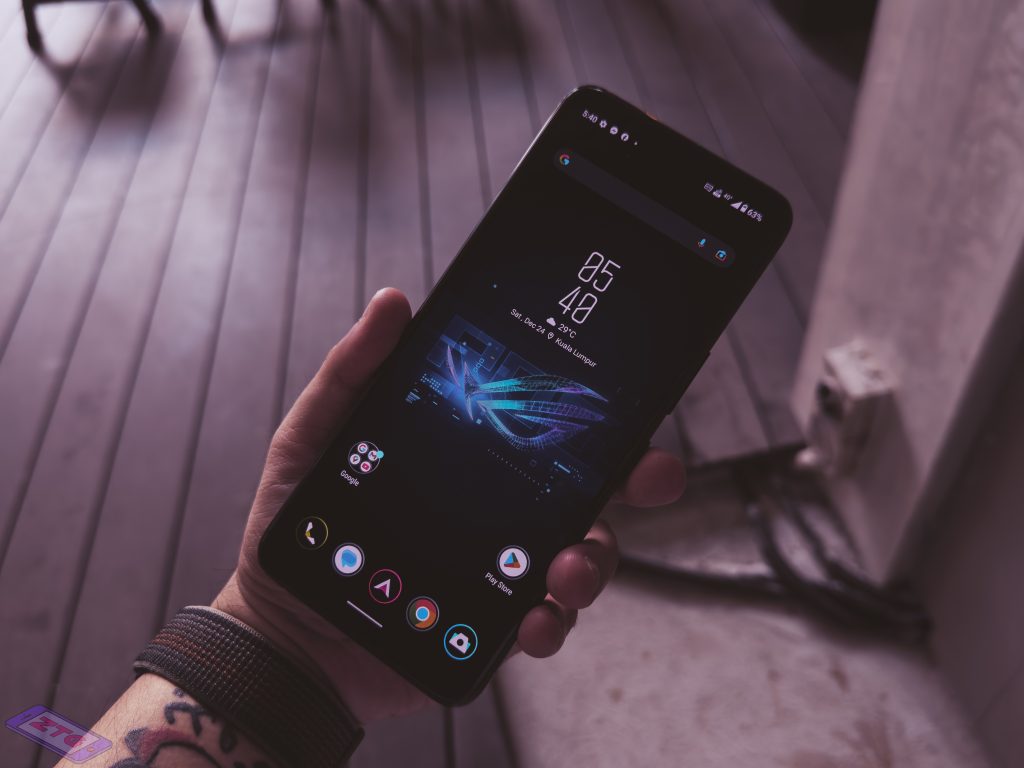 With Samsung still being the hot favorite choice for displays with ROG, the 6.78-inch AMOLED panel outputs a sharp 2448×1080 resolution with a crisp 395 ppi. A high refresh rate of 165Hz takes care of all things gaming and navigation, with plenty of flexibility to adjust in the settings, letting you choose between 60Hz, 90Hz, 120Hz, 144Hz, 165Hz or you can leave it to the phone and just go Auto Mode. There's no adaptive refresh like an LTPO, but because it's a gaming phone, I feel like it's the right step to let users choose their preferred refresh rate to suit their games and battery situation.
Color-wise, the AMOLED panel covers both DCI-P3 and standard RGB with high marks, covering well over 100% to bring colors to life. You choose between Cinematic and Standard modes, where you can choose for the phone to focus between DCI-P3 and sRGB color spaces respectively. There's also HDR10+ certifications as well, so HDR content can be played back with little issue. For Netflixers, there's Widevine L1 DRM to let you stream at the highest possible resolution, but at this moment I seem to not be able to view Netflix with HDR enabled for some reasons probably related to updates / Netflix whitelisting.
Overclocked To Beat The Snapdragon 8+ Gen 1 On The ROG Phone 6 Pro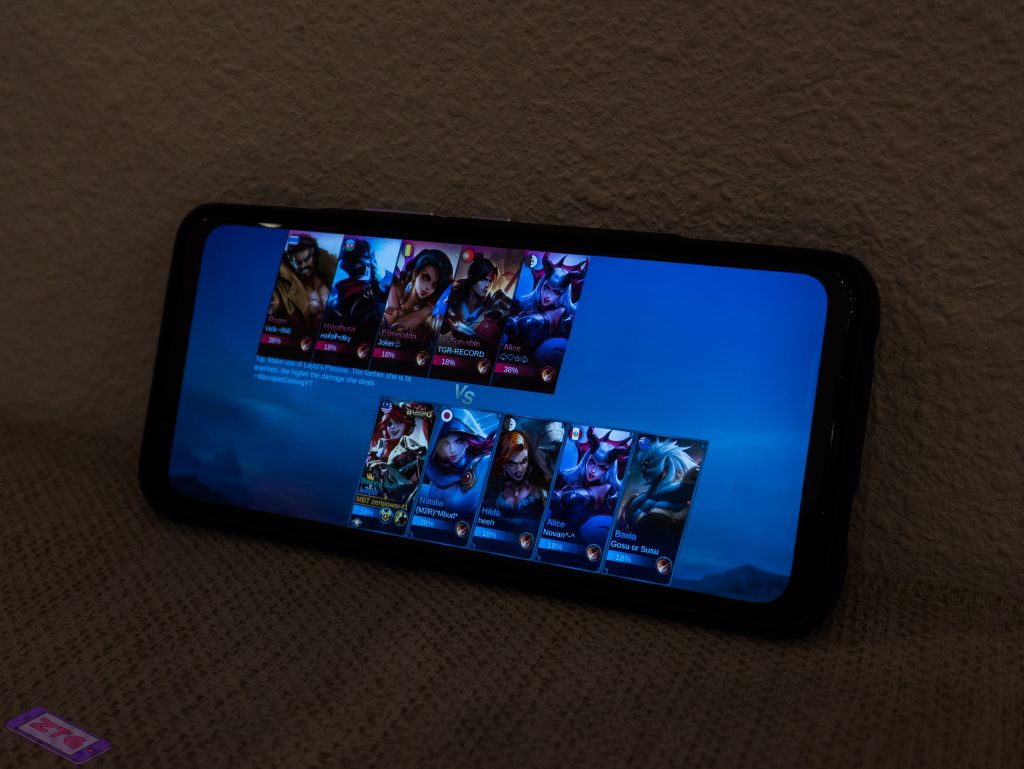 The ROG Phone 6D Ultimate deviates from the brand's staunch tradition of Snapdragon chipsets, and instead employs MediaTek's top chip, the Dimensity 9000+. This is a first for them, and the most bold step taken too since expectations had been set. It is an Ultimate model after all, can it top the charts?
The short answer is yes, and to seal the deal, the chipset is overclocked on almost all cores :
– Primary Cortex-X2 core, 3.35 GHz from 3.2 GHz
– 3 Cortex-A710 cores, 3.20 GHz from 2.85 GHz
– Remaining 4 small Cortex-A510 cores at default 1.8Ghz
AeroActive Portal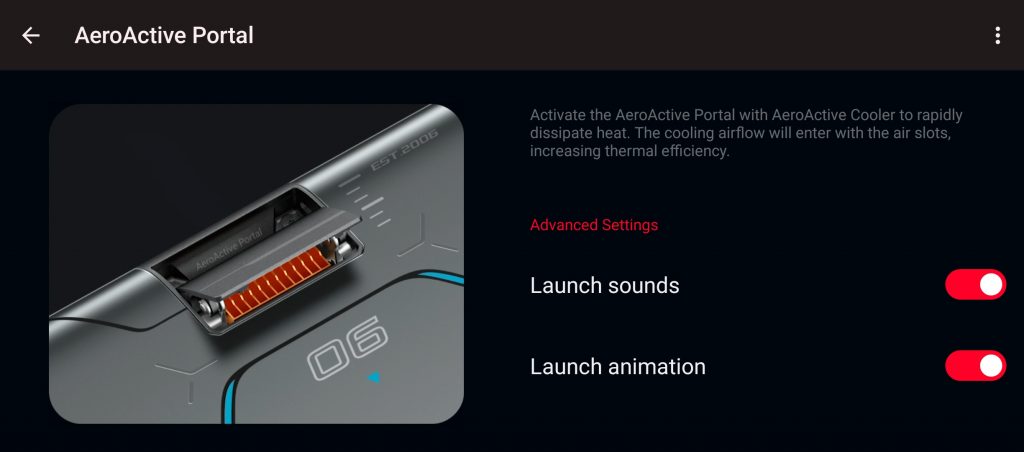 This is a first in the industry and I am glad that it's ROG doing this. It's a little mechanized door panel at the back of the 6D Ultimate that simply opens up when you connect your AeroActive Cooler. The portal opens up to allow cool air that the cooler spins up to directly enter the system at a high speed, cooling off the chamber's cooling fins when you're playing games.
It also unlocks another level of performance, known as X Mode+ , which is a no-holds-barred performance mode that you can take advantage off when you're setting maximum graphic settings and refresh rate.
Paired with 512GB of storage and 16GB of LPDDR5X RAM, It smashes in gaming and real life benchmarks
Performance Without Cooler
AAA titles like Diablo Immortal, Call Of Duty Mobile take an average of 15GB each, while other titles like Genshin / Honkai Impact is about at least 20GB after all files and updates are downloaded. All mentioned titles above can run between 54-60 FPS, on typically maxed out settings, which is expected since most titles are still not optimized for even 120Hz play yet alone 165Hz which the display supports. There was one exception for now, for CODM. You can run it on 90FPS, if you set the refresh rate to ULTRA, and that only applies for multiplayer. For Battle Royale, you're still going to be on 60FPS.
A game like this also runs temps to about 38 c max, so that's not bad. Heavier games like Diablo Immortal and Genshin go higher at about 40-ish c, and there were moment where I had to whip out my AeroActive 6 cooler to start cooling the phone down. In the retail package, the Aeroactive Cooler is included, saving you RM 349 right out the gate.
Performance With Cooler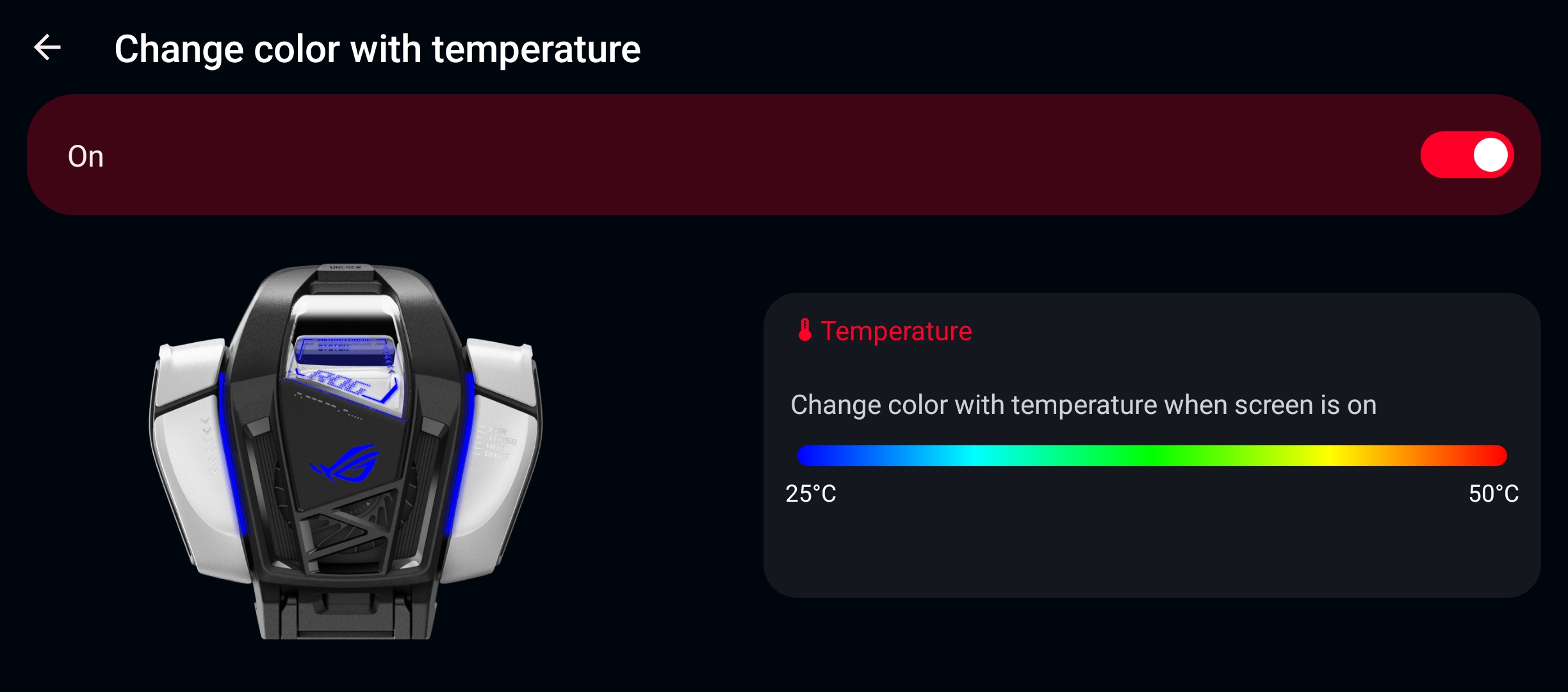 ROG makes good on their claim here, promising much reduced temperatures to keep gaming stable for prolonged periods. Even the most demanding games mostly stayed in the 35 degree range, and this gives it a lot of headroom. What kind of headroom you ask? the utmost liberty to play any game you want at maximum graphics and framerates, since these usually are the two factors that stresses the CPU and GPU to push harder, resulting in higher heat generation, second only to network as you might be playing an online game altogether. The reduced temperatures keep your battery longevity healthy, and your components constantly cool to perform better.
How Are The AirTriggers?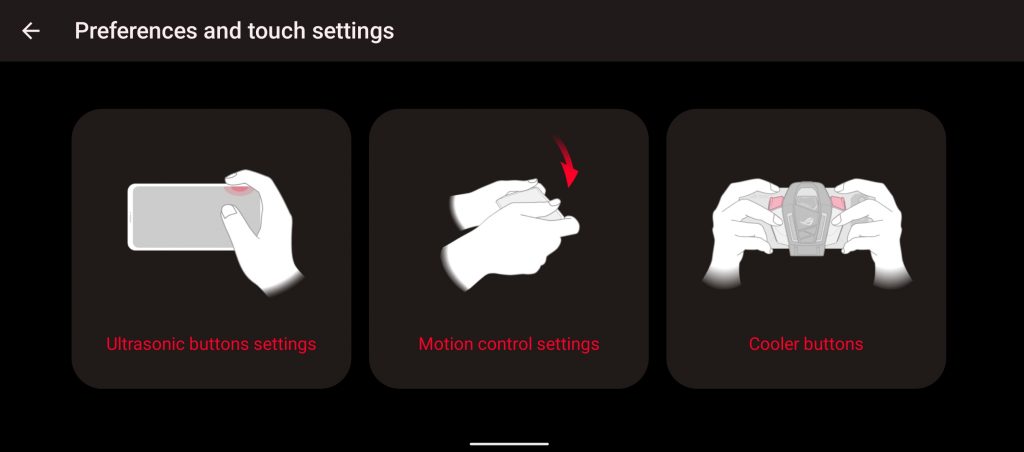 AirTrigger 6 is an upgraded experience, going ultrasonic and proved to be extremely responsive, especially in shooters for me. Just like every other ROG Phone you've had, you just need to set up the AirTrigger controls per game, from either the Armory Crate app or within the game. My setup was easy for CODM, I simply slid the corner on the screen to bring up the ROG gaming menu, and configured my AirTrigger controls from there. My setup consisted of the left trigger aiming down sights, and my right trigger to switch my weapons. This helped me aim down faster and to swap to my alternate weapon faster so that I don't waste precious seconds reloading and trying to avoid dying.
High Refresh Rate Gaming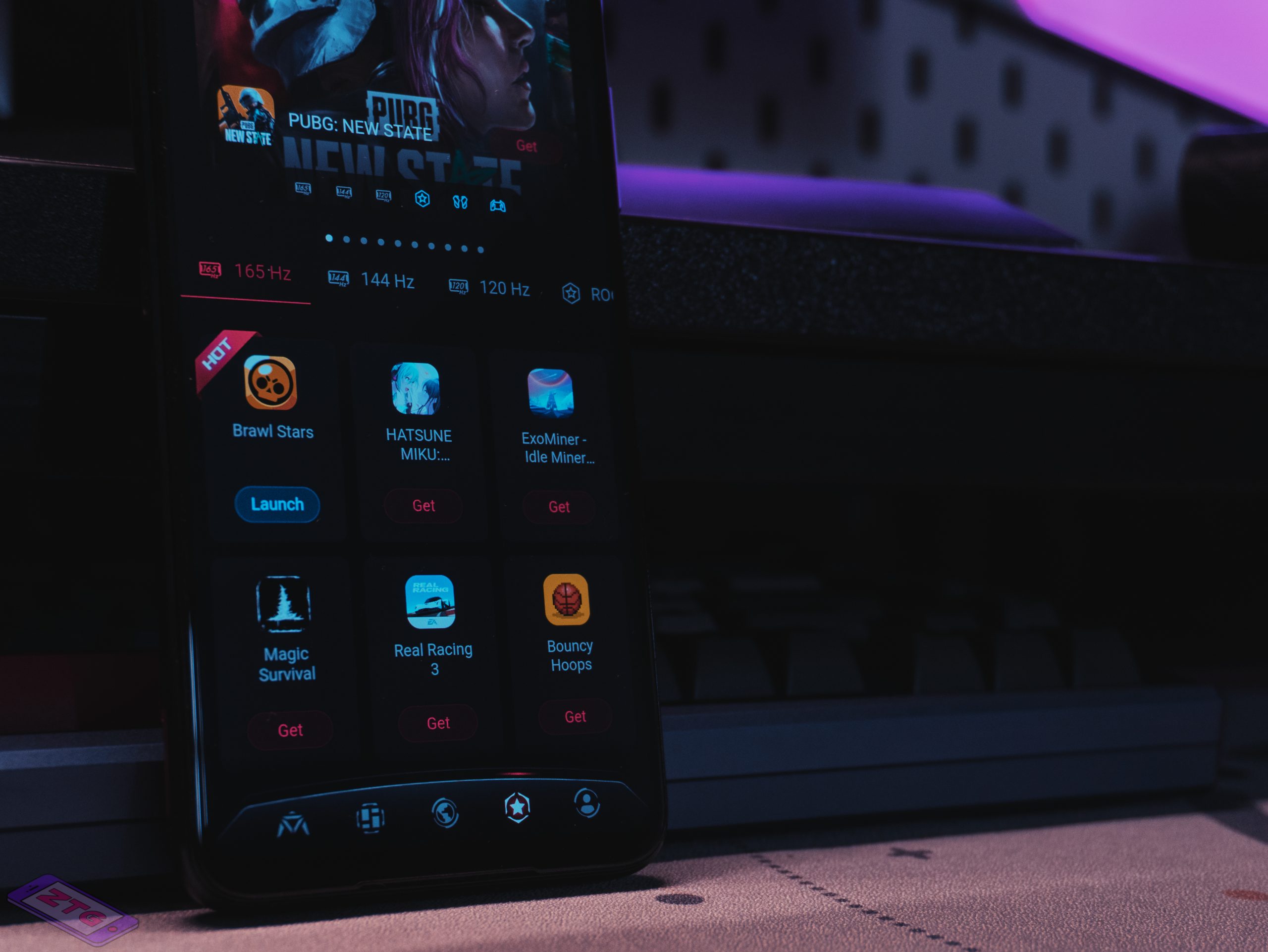 If you're unsure of what games support high refresh rates, you can use the ROG Armory Crate app to find featured games that support high refresh rates, ranging from 90Hz to 165Hz.
Fortunately there were at least 2 titles in there that I play that go up to 165Hz, which are Cookie Run Ovenbreak and Brawl Stars. Both titles proved to be nothing for the ROG Phone 6D Ultimate to handle 165FPS was achieved according to the phone's built-in info counter.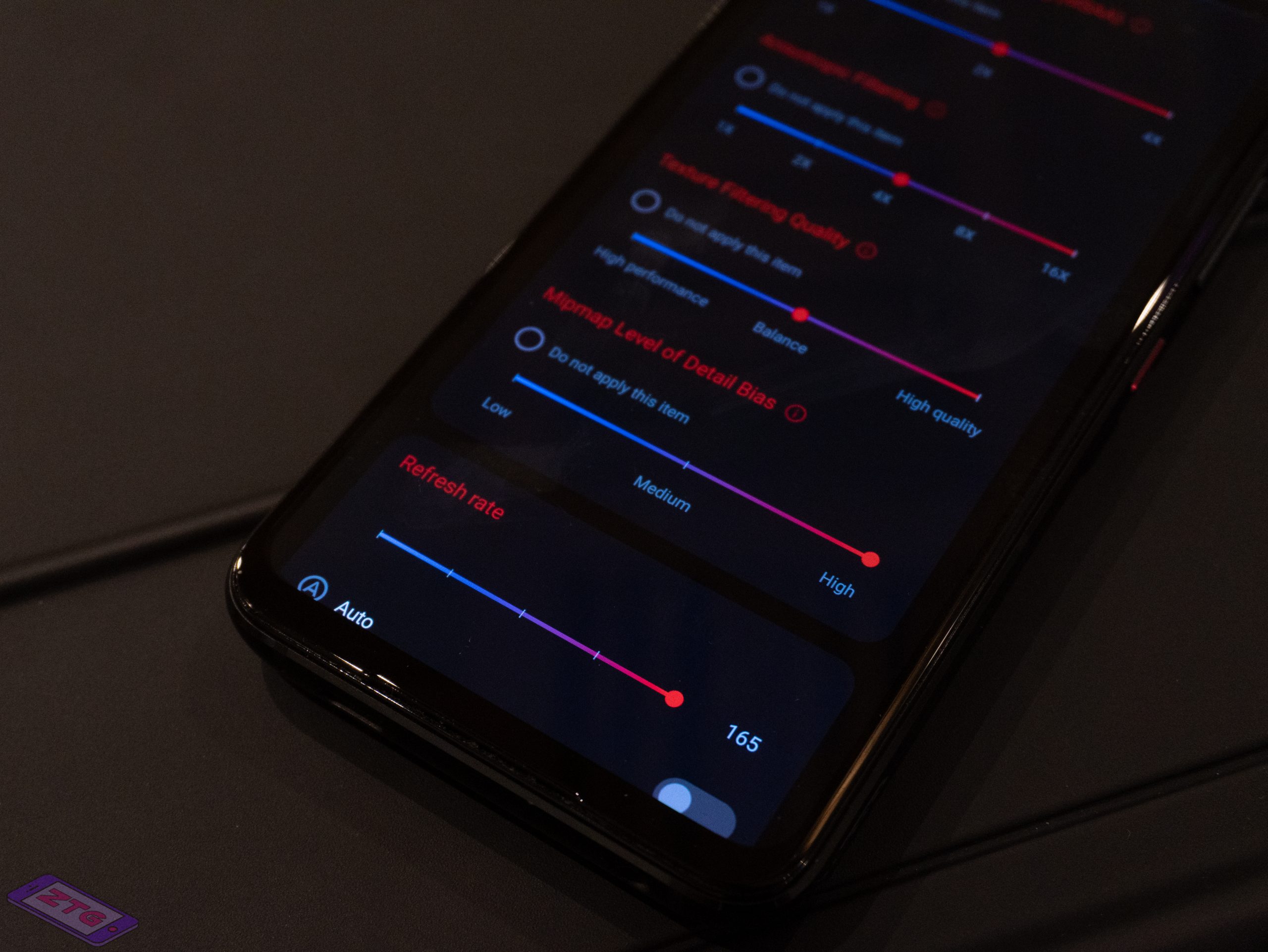 Long Battery Life, But Beaten By The Phone 6.
Even though the 6D Ultimate was fitted with the same 6,000 mAh battery pack, it seems that it couldn't beat the ROG Phone 6 Pro by a matter of hours.
The battery tech remains the same, splitting the capacity into 2 3,000 cells that charge from the middle rather than the ends, which results in cooler temps during charging.
This is MMT, better known as Middle Middle Tab. This is smart, as you essentially split the energy into two directions, from the middle of the battery, rather from the conventional bottom to top. This is a good environment for fast charging, minus the heat build-up and as a gaming focused phone, there's no better way to do this (for now), and ROG made the right move bringing that forward to their current gen flagship.
That being said, the ROG Phone 6D Ultimate can typically last nearly 2 days depending on your usage, and we've paid special attention to that through different levels of gaming intensity and typical app usage ,
| | | |
| --- | --- | --- |
| Heavy Gaming | 6 hours (3 sessions, 2 hours each) | 1 day |
| Medium Gaming | 4 hours (4 sessions, 1 hours each) | 1.5 days |
| Light Gaming | 2 hours ( 4 sessions, 30 minutes each) | 2 days |
With all these battery tech, surely, charging protocols should have some attention as well. Well, it has the same 65W fast charging as the ROG Phone 5s, and goes through the same naming schemes : HyperCharge and Direct Charging.
A full charge takes about 40 minutes, and that's pretty healthy since we're dealing with a massive 6,000 mAh capacity. It was actually pretty easy to calculate, 40ish minutes to full, 75% in 30. For more expansive care of your battery health, you can enable charging to stop between 80-90% , just like a laptop. You can find it in the Battery Care section in Armory Crate.
It's a solid divide that makes things easier to decide I would say. If you want ultimate, future-proof power and performance, then the 6D Ultimate is the way to go, but if you are aiming for a better balance between longer battery life and still be able to push those high framerates, then the 6 series handles that requirement easily, with some money saved.
Finally, you can still do bypass-charging which you can set in the side-swiped Armory menu when you've the charger plugged in. It will then draw power from your power outlet directly to your phone and not charge the battery, preserving health and lowers heat that's typically generated by charging and playing at the same time.
Respectable Camera Performance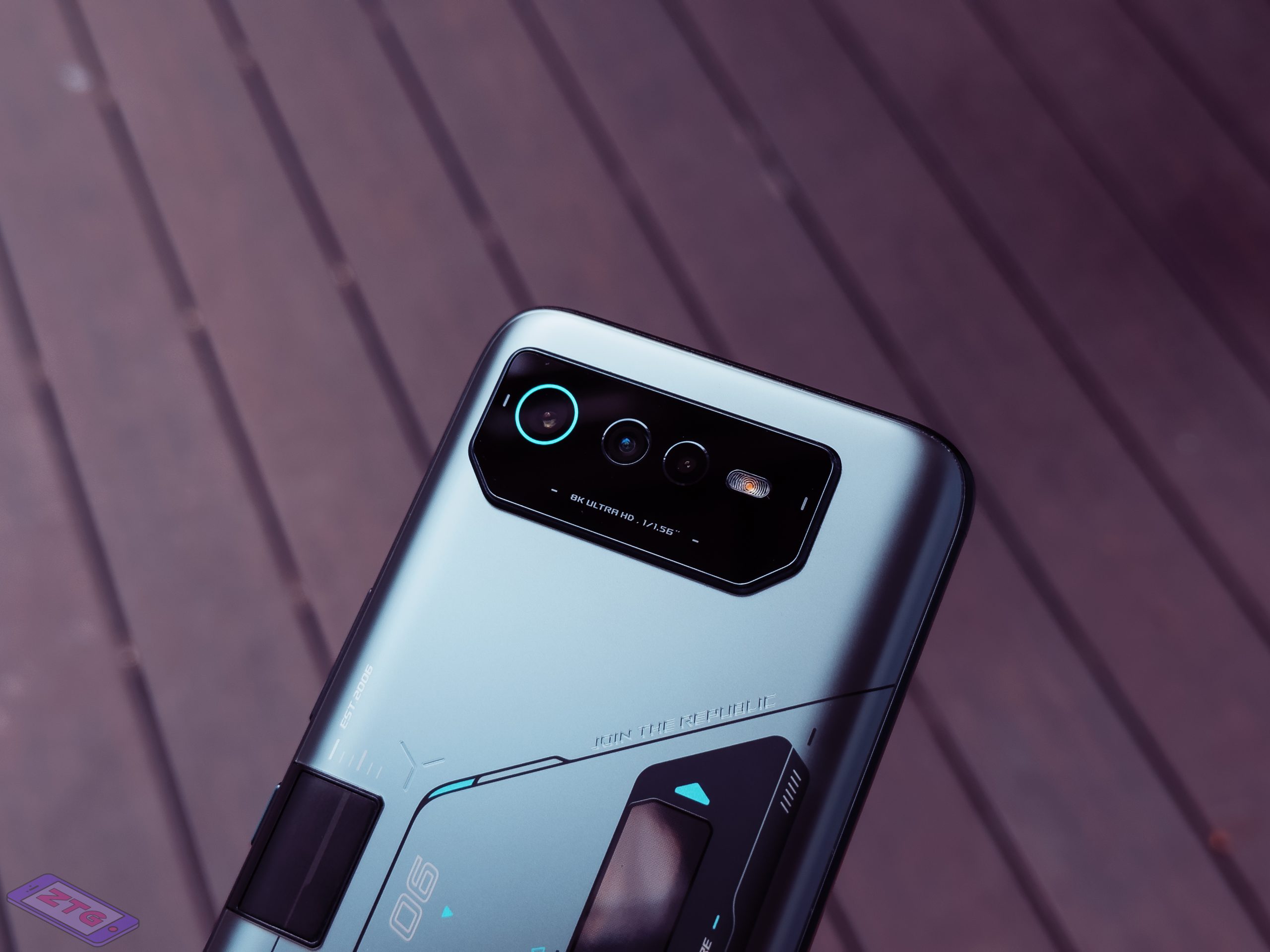 It's really, really not every day we get to see a gaming phone have a good camera, and the ROG Phone 6 managed to have one. It uses the Sony IMX 766 sensor which we've seen on some phones this year and it managed to capture some pretty competent shots with good color, contrast and a wide dynamic range. It's by no means going to beat the competition such as an S22+ or the Xiaomi 12s, but it's a good step forward for people who still want to snap some photos along the way without worrying about poor image output. Just note that there's no OIS or laser AF to help you score faster and sharp shots, so as long as you're stable, this sensor can actually be good.
Okay, I was really surprised at the macro. 5MP is pretty usable in my opinion and downright smokes the 2MP excuses we see on other smartphones these days. A good level of detail can be obtained, and you can definitely get up close and personal with any object you want to capture. Colors were downright really acceptable and it was simply too damn surprising that the ROG Phone 6 would be fitted with such a lovely sensor.
---
What Didn't Work
Ultrawide Tries Too Hard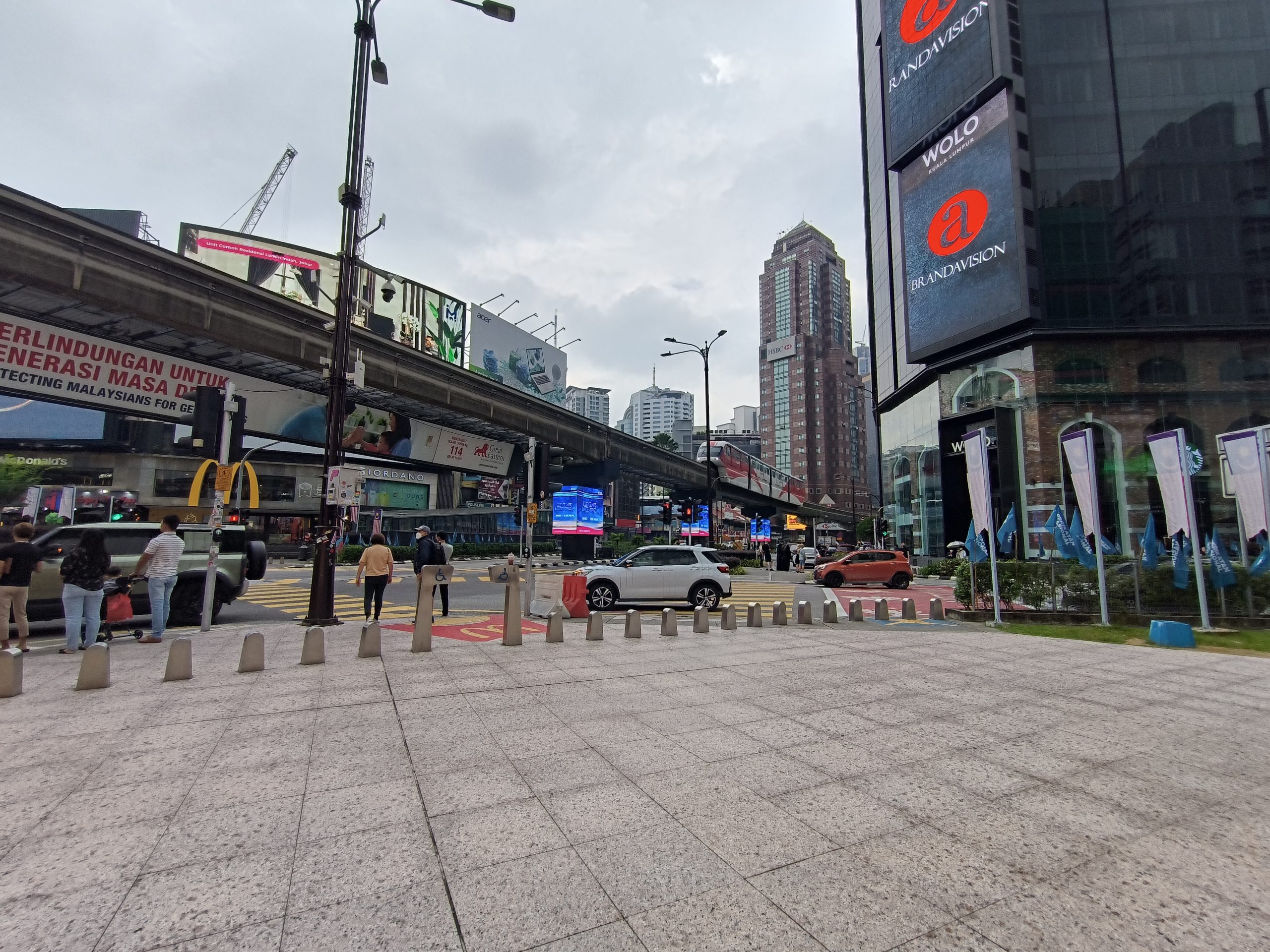 Obviously, you're not going to get a complete great set of cameras, and the 13MP ultrawide and 5MP macro just doesn't cut it. I mean, this is pretty standard in the industry where everyone focuses on the main sensor and just dumps the rest with fillers to still give you some semblance of extra sensors.
The ultrawide is just there to do its job, to give you an wider angle and it just does that, offering images with a basic level of detail, fuzzy edges and the occasional clipping. Distortion isn't a problem here so there's something going for it. Colors were alright too but not consistent with the main sensors. It also has a sharpening bias in post, so that there's some hopeful improvement but it only can do so much and go so far.
Selfies Were So-So
Well, we're not here to nitpick this especially, but the ROG Phone 6D Ultimate's front-facing shooter is barely mediocre, prioritizing colors and dynamic range over detail and sharpness. It's probably good enough to get away with for social media if that's the only phone you have.
Portrait mode wasn't great either, nailing the face and ears but not the hair and my green shirt, you can see the blur fringing over my shoulders which indicates a bad read on the camera's end. Probably a software update can fix this.
---
This Has To Be The Number 1 Gaming Phone Right Now.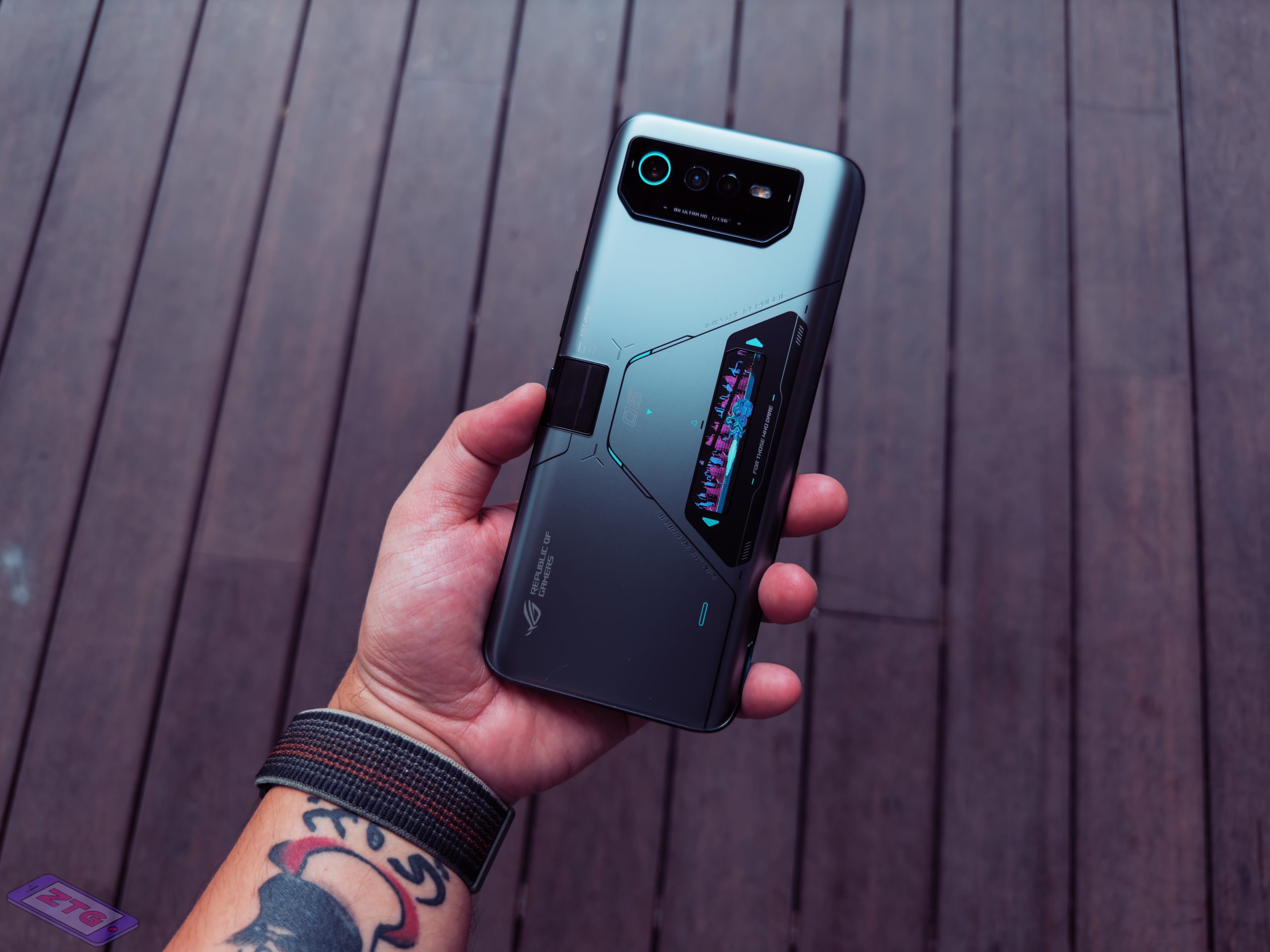 It's really surprising how ROG just releases a MediaTek powered device that overpowers their own Snapdragon line (for now), with even more important innovations to keep them well differentiated such as the AeroActive Portal.
Though there's no RGB strips, an even more enticing 2″ screen at the back is highly customizable with facilities to create your own display picture along with enough motion effects to keep anyone satisfied with their purchase.
It also comes with one of the best AMOLED screens with a 165Hz refresh rate to boot, along with competent 10-bit execution. It's probably the king of gaming phones this year with so many greens across the board, with even the camera coming in with so much improvements over previous generations and even competitors of the same product type.
It broke the damn ceiling once again, making sure the Gaming Phone crown stays perfectly still on ROG's head.