REDMI NOTE 12 PRO PLUS 5G
It's a big leap for Redmi with the Note 12 Pro+ 5G, in hardware, design, quality of life and even price. Being the top-dollar model of the series, it's packed with lots of flagship goodies for those willing to give Redmi a chance as a daily driver / secondary service phone.
Good
Color-rich display
Premium Design
Decent Mid-range firepower
Extremely Fast Charging
Majority Good Camera Sensors
IP53 Rating
Ungood
Most Expensive Redmi
Selfies too over-processed
No More microSD slot
Weak Battery Life
---
Specs
---
CPU
MediaTek Dimensity 1080
Memory
8GB+256GB
Display
6.67″ FHD+ Flow AMOLED @ 120Hz
Camera
200 MP, f/1.7, (wide), 1/1.4″
8 MP, f/2.2, 119˚ (ultrawide), 1/4″
2 MP, f/2.4, (macro)

16 MP, f/2.45, (selfie)
Connectivity
Bluetooth 5.2 ,USB Type-C 2.0
OS
Android 12, MIUI 14
Battery
5,000 mAh, 120W Fast Charging
Available Colors
Black, Silver, and Blue
Retail Price
8GB/256GB – RM 1,599
Design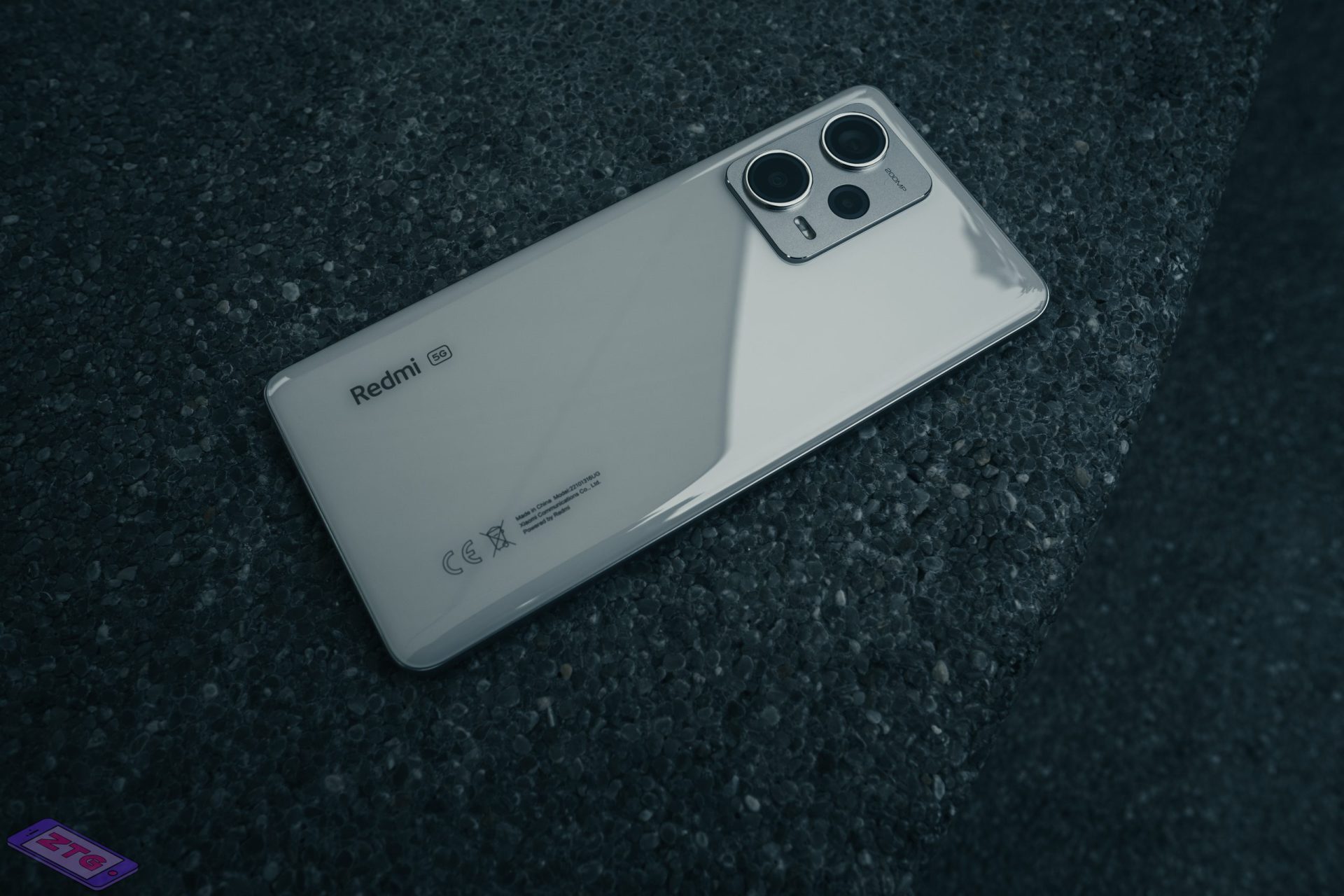 "It Ain't The Redmi We Know Anymore"
Following a newer direction for Redmi, the Redmi Note 12 Pro+ keeps up with a lightly curved glass back and a glossy finish. It's actually a nice looking phone that doesn't feel like a Redmi anymore, gone are the days of matte finishes on plastic housing. Redmi wants to take on loftier goals and give users accessibility to flagship like features at near rock bottom pricing.
The curve is mostly presented at the back, not so much on the front, which remains slightly boxy but not completely. The front is protected by Gorilla Glass 5 which is a nice touch. These glass layers sandwich a plastic frame that has a grippier matte finish.
The nice looks carry forward to the camera module too, sporting a simple triple camera setup in a fashion that's close to the Xiaomi 12. I definitely liked this more than the previous Redmi's, which were a little messier and simply looked "cheaper".
As with all glossy housings, it expectedly attracts fingerprints and you can either get rid of those using a cloth or the provided casing in the box.
Overall, it really is a good looking mid-ranger, complete with an IP 53 rating for dust and splashes but not so much for a dip, which is satisfactory.
We Appreciate The New Look, They At Least Got The Look And Feel Right For The Price.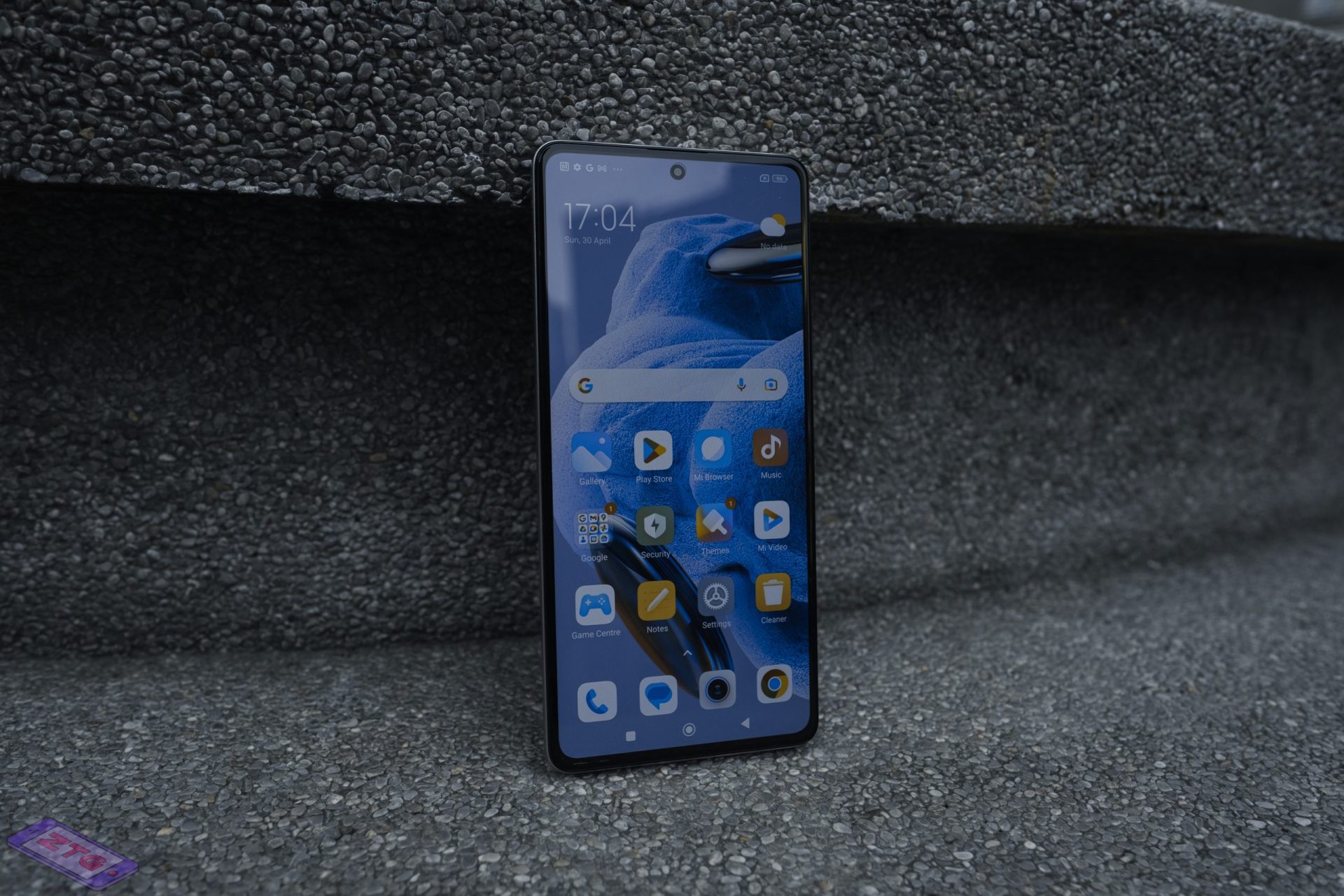 The 6.67″ display stands tall and mainstream, even going as far as to being the same size as the rest of the Redmi Note 12's that released at the same time. It's not a Super AMOLED, but instead it's a Flow AMOLED, which was explained to us as simply a plastic AMOLED panel which is more durable and flexible, making it ideal for curved displays. As such, you'll still get your deep blacks and great colors, but lose out a bit on peak brightness. It's no dealbreaker though, as you'll average out about 500 nits easily, though Xiaomi claims that you can get up to 900 nits when you enable sunlight boost, which turned out to be true after directly just testing it out.
As for HDR content, yes it's supported via HDR1-+ and Dolby Vision certification. As I said before, the display is simply great here, I'm happy to even see 10-bit color depth still on a price range like this. Strangely enough, the max brightness I got from viewing HDR videos was in the high 800's of nits.
If you're looking to consume your content in darker environments, it was a good experience so far as when you lower the brightness levels, there was no flickering or ghosting to be seen as the Redmi Note 12 Pro Plus also features 1920Hz PWM dimming on board as a measure.
The display is covered with a relatively thin bezel with a small center hole for the 16MP selfie-cam, as per usual.
Performance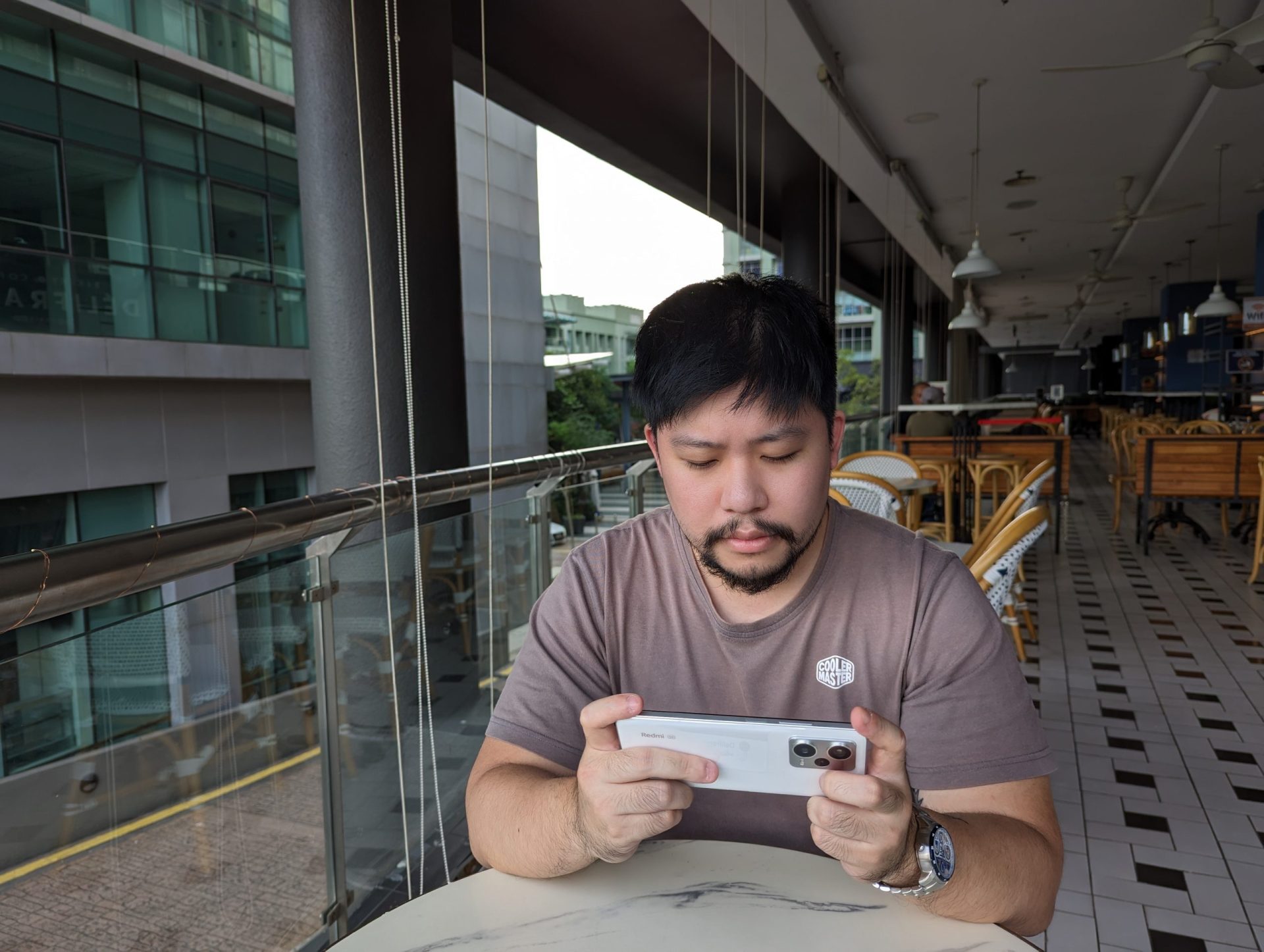 As a midranger that commands a higher price than last year's model, I'd say that the choice of chipset was a bigger and wiser move. The Note 12 Pro+ 5G employs MediaTek's Dimensity 1080 chip, which is pretty much a VERY souped up version of the Dimensity 920 as seen on the Note 11 Pro+. It delivers improvements on fronts that matter, such as performance, image quality processing and some levels of efficiency, though the GPU is the same (Mali-G68).
As for memory, you only have one variant to consider, and this time around Malaysia gets the 8GB + 256GB option, which is nice. What's not really nice is that the storage is quite slow as it's UFS 2.2 (though in line with the competition), and we're losing out on the microSD slot which is synonymous with the Redmi Note line. I guess Xiaomi really feels that 256GB is enough for most people. Also, I am still thankful that the 3.5mm audio jack is still here as a lot of people who would buy a phone like this may very well still use wired headphones for that matter.
For gaming, there's no real improvement over the Dimensity 920, though the benchmark is convincing me that there's at least a 10% increase in the score. That being said, real-time performance is still satisfactory in my opinion though the competition does better. You'll get your 60 FPS range with graphic settings dependent on the title. For games like Genshin Impact, Low-Medium settings can get you about 35-45 FPS during daily quests, which is more than I could hope for considering the phone didn't even heat up that much during my test.
As for more optimized titles like Honkai Impact, you're able to get the high 40-50s FPS on High, and MOBA's like Mobile Legends and Onmyoji Arena ran average at 59FPS on High with temps lingering around the mid 30s (degrees Celsius).
Overall, for non-gaming, things remain smooth as ever on MIUI 14, and you won't have a problem with going through your day for sure. This time around it seems like an overall positive change for the Redmi series, it no longer feels like a cheap phone (and isn't priced that cheap anymore either).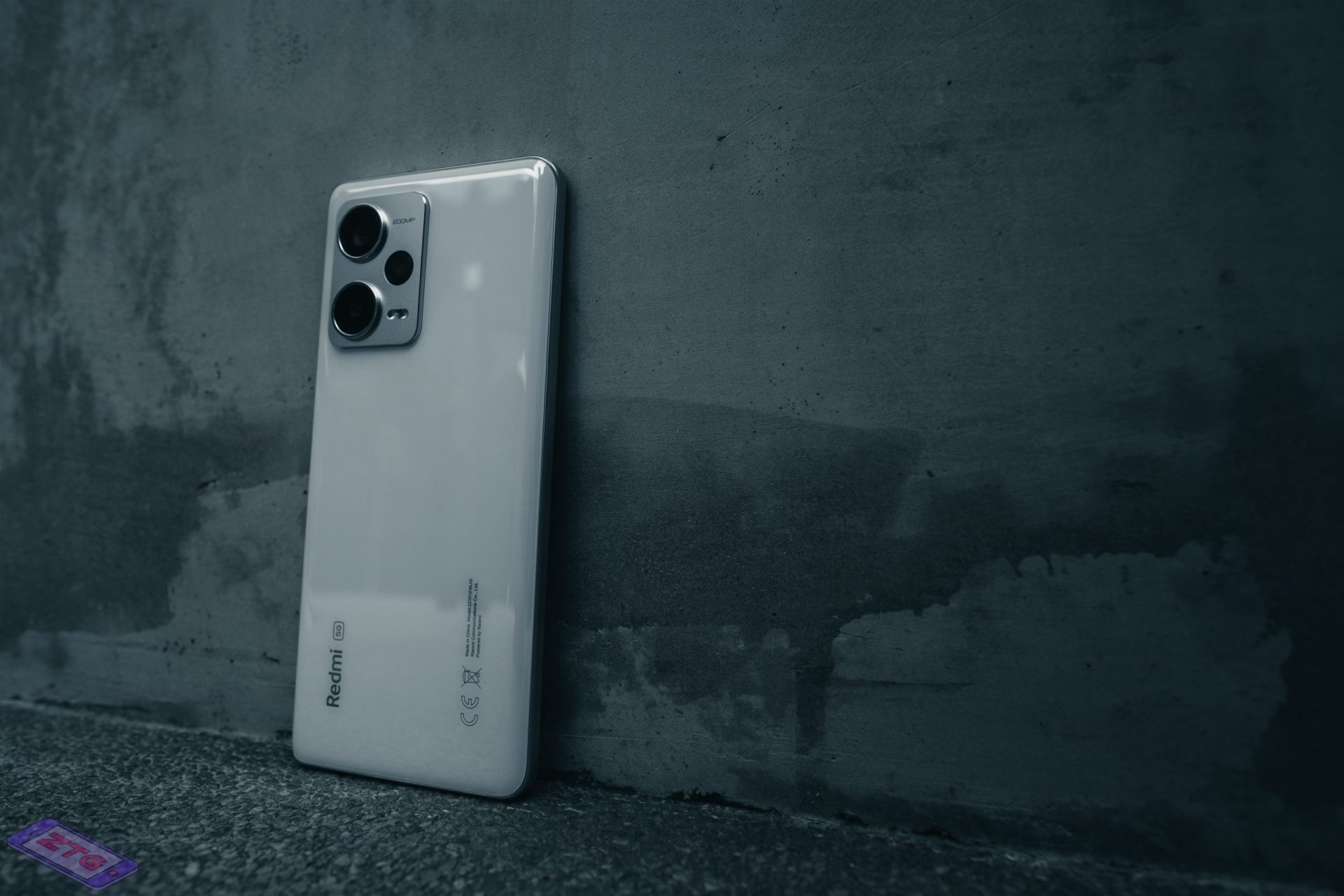 The battery is the typical 5,000 mAh, which is the mainstream option for phones regardless of tier. Surprisingly, this was the most underwhelming part of this Redmi, as I felt that it didn't last as long as it should compared to even last year's. On heavy usage of social media, camera, and music, a full day of that had me going home with a shocking 5% of juice left in the tank, which is really unimpressive. It's actually a lot of factors that come into play apart from the cumulative use of your apps and hardware. The standby times are simply not long enough and there's not much to lookout for considering how aggressive Xiaomi is with battery saving settings. The tested MIUI version for these results is MIUI Global 14.0.6 Stable.
For casual to medium intensity users, you can definitely go home with more than 5% left in the tank, with enough leftover to carry on to the next day though the margin isn't too far, like between 15% – 18% so manage you expectations based on your usage.
The silver lining here is the ability to charge really fast here, since Xiaomi did provide a 120W HyperCharger in the box. This Redmi is pretty serious with charging and by default, you'll only get between 60W-80W of speed without Boost Mode enabled. It isn't enabled by default for safety reasons and managing heat, and a full charge without Boost Mode takes about 30 minutes. Should you enable it because in a hurry, it'll only take about 20 minutes.
If you're more of the burst type of person, 15 minutes of charging with Boost gets you to 82% and 5 minutes gives you half of that roughly. These are good numbers, but for the sake of your long term battery health, I'd advise you to keep Boost Mode only for emergencies as the sheer speed will actually cause the phone to get super hot and that's not a good thing for your battery pack in the long run. Play the long game, keep this phone serviceable to you for a few years without needing a battery change.
---
Camera System time.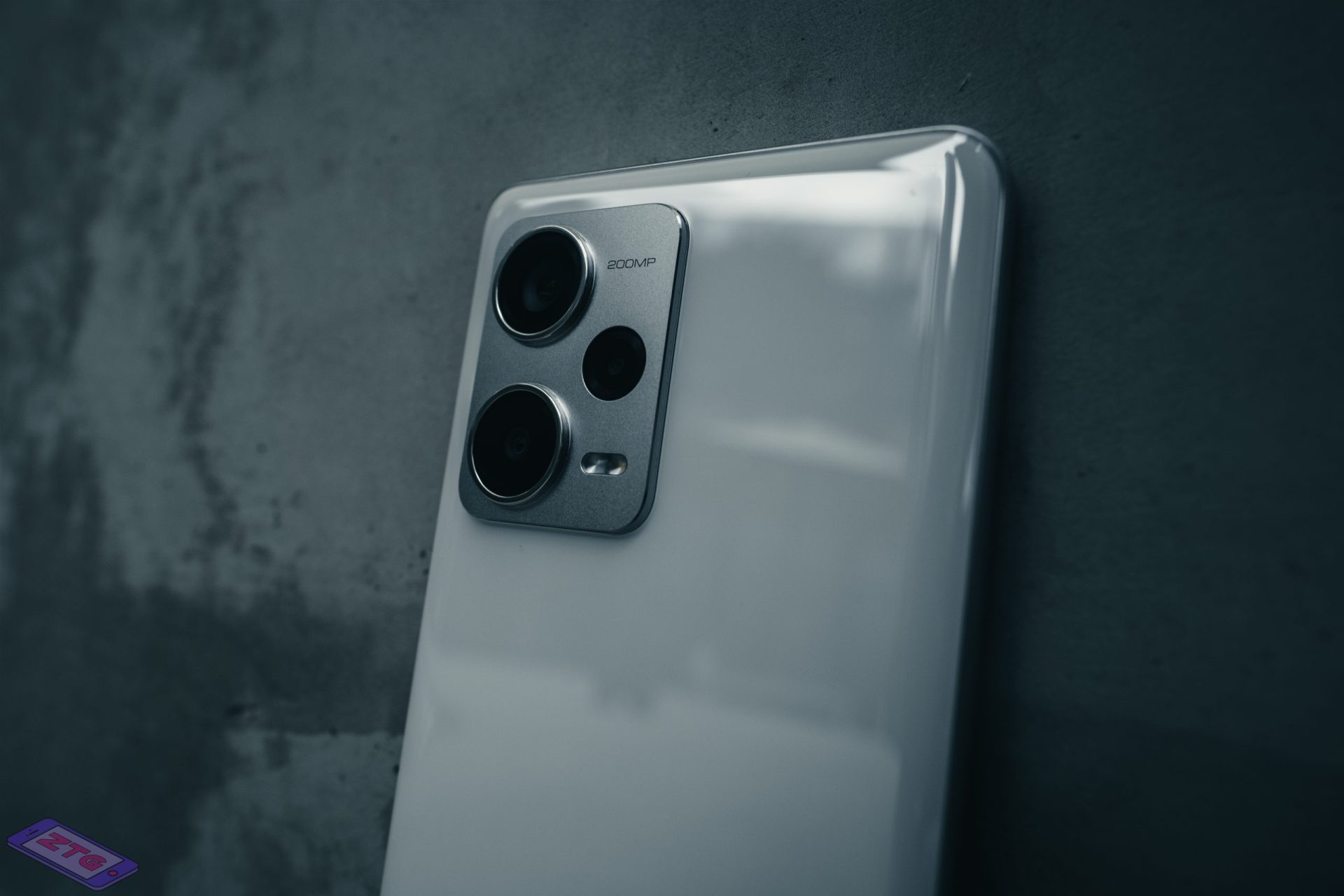 The Redmi Note 12 Pro+ 5G deploys triple-camera setup – a 200MP primary camera, an 8MP ultrawide shooter, and a 2MP macro sensor. As the top Redmi Note 12, the main sensor is a major upgrade for the series, as far as being the most advertised aspect of the device during launch.
The 200MP main sensor is Samsung's HPX 1/1.4″ shooter, which is also one of the industry's smallest sensors that can shoot in 200MP. It outputs 12MP images by default since it uses a Tetra2pixel RGB Bayer pattern which is a 16:1 grouping. It's actually impressive and really usable for daylight shoots, offering lots of great detail and sharpness. Dynamic range is also managed well, but it gets kicked under by aggressive contrasting, so shadows and highlights are darker than usual with a bit of noise.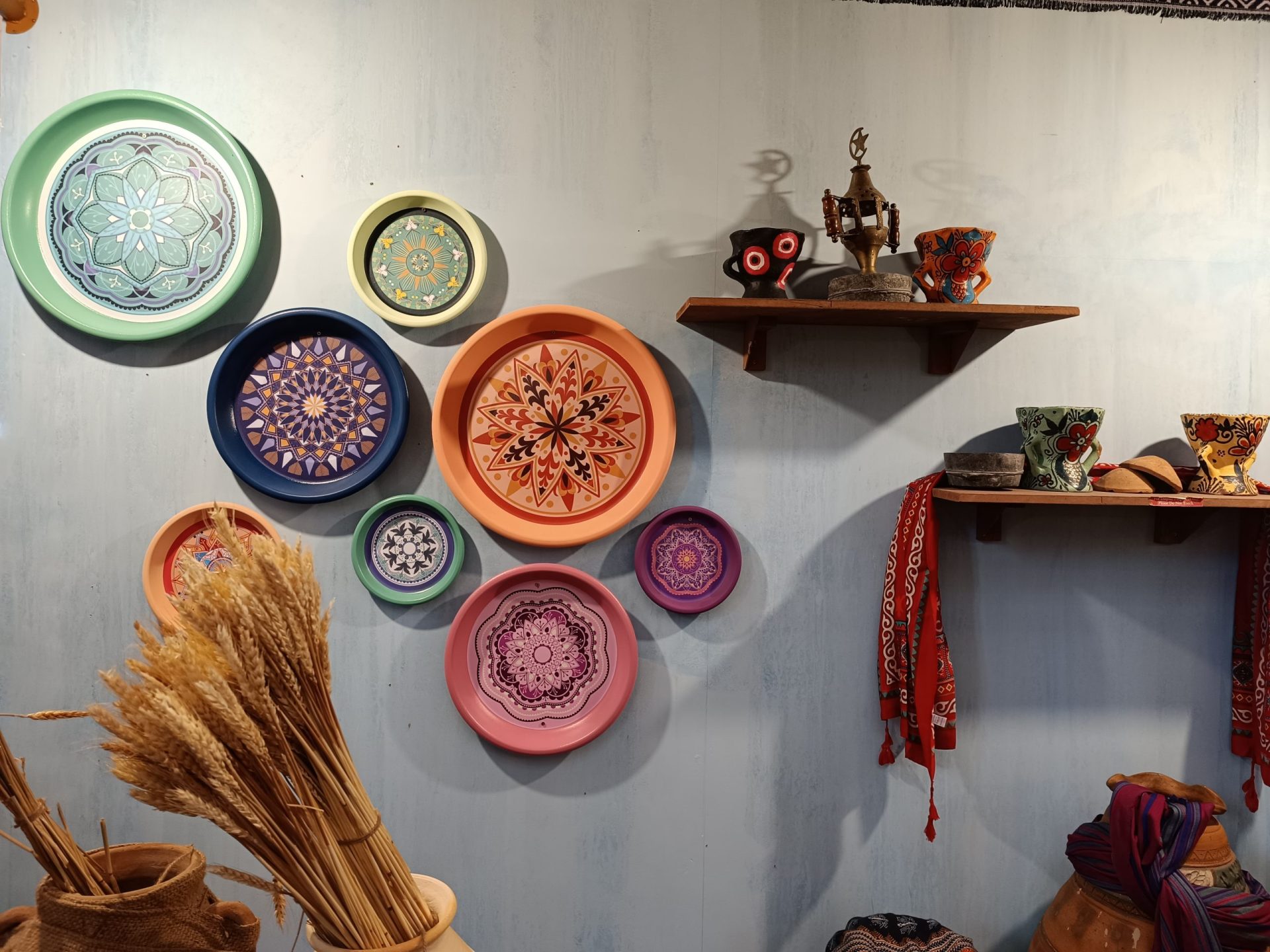 As for colors, it's accurate for the most part since I can tell there's a small boost in saturation that I don't deem invasive in the entire process. Shots are pretty natural too, there's no weird post processing shine to be seen so either the AI has made it harder to notice or it doesn't work much on the photo at all by choice.
The ultrawide is way better compared to the Note 11 Pro+. There's very little noise to be seen, a little more contrast than usual and passable dynamic range. Colors remain faithful to what you see on the screen and that's more than I can ask for based on the standards set these days.
The next thing you should be concerned about when it comes to ultrawide would be the distortion correction, which was done adequately here. It's one of the better ultrawide experiences I've had this year outside of Samsung, and a definitely improvement over last year's model.
The 2MP macro is usable, with a requirement of 4cm of minimum distance to capture ideal shots. Under good lighting, you'll get photos that are reasonably sharp, with good contrast but washed out colors. This sensor performed slightly above the competition as far as other 2MP macro sensors are concerned.
---
Average Selfies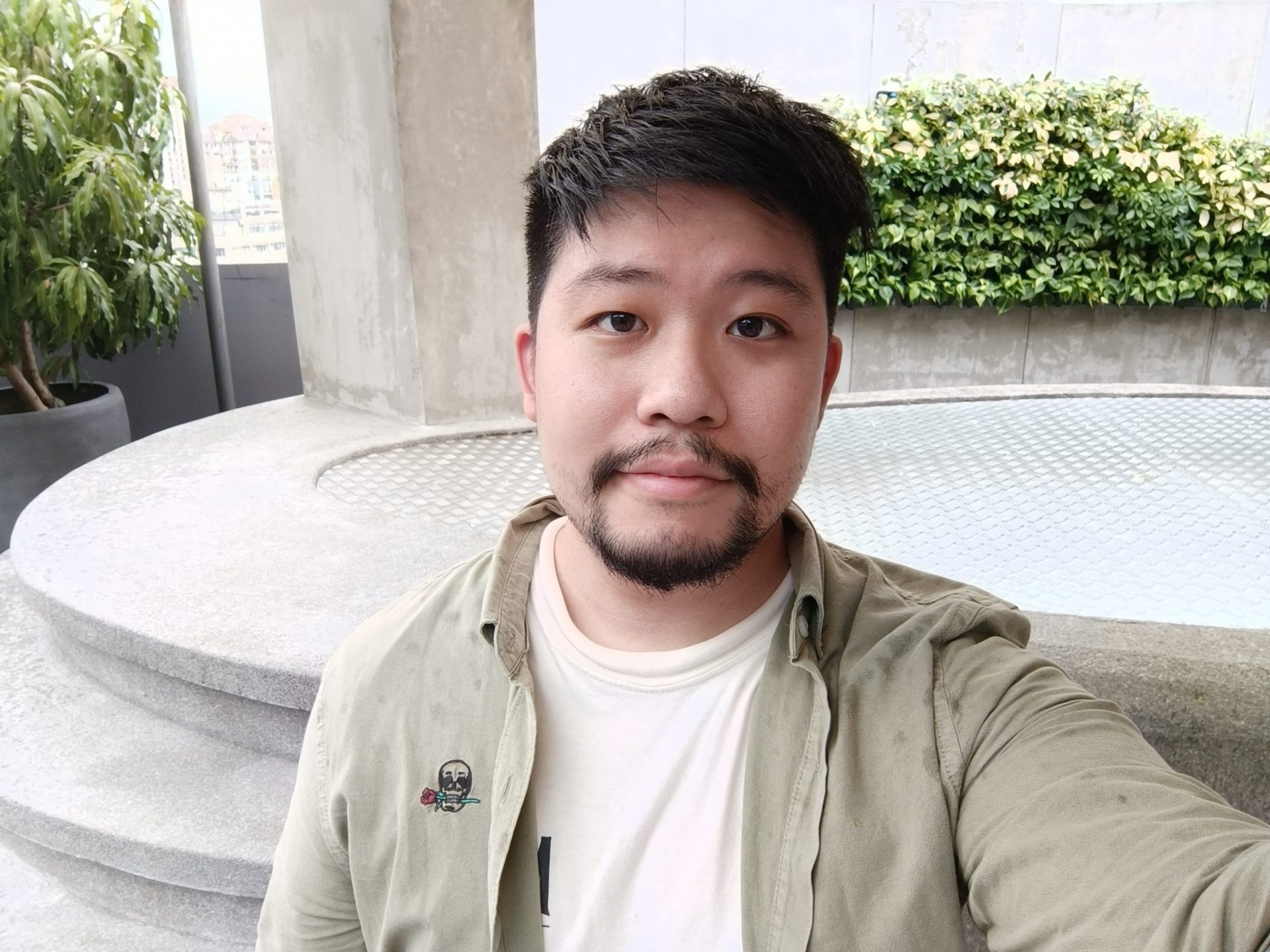 The 16MP front camera is pretty much the same as last year's model, complete with the same quad-bayer filter approach that I don't usually enjoy using since it's meant to output 4MP images. As a result, You get nice and colorful photos that's lose out on sharpness and level of detail, and I mean that from a natural, as-shot perspective. The sharpness you think you might see are definitely processed-in post-shot and honestly the dynamic range by default isn't too reliable given how low an effort it puts in.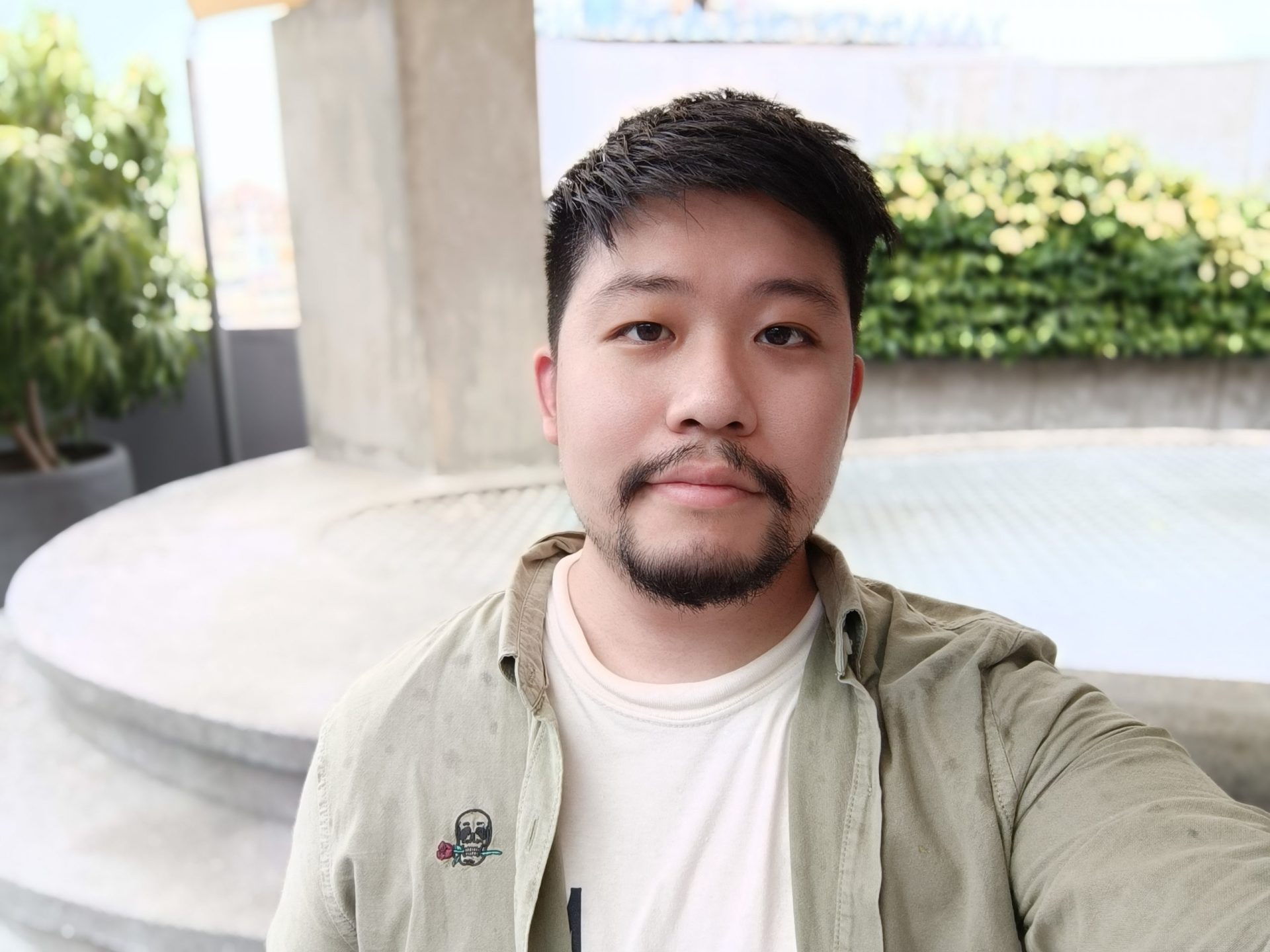 The problem does get solved by triggering HDR mode, which makes the background more developed so you have to keep that in mind, to keep HDR on as often as you can remember.
Since there's no depth sensor, portrait mode is determined by the same sensor with some algorithm work to calculate the depth of field, and the results are ordinary at best, offering just a light level of immersion and bokeh.
You can definitely rely on the Note 12 Pro+ 5G to take selfies, but it's not going to be competition beating, but still good nonetheless.
This time around, there are more hits than misses in the camera department
---
An Overall Improvement That Works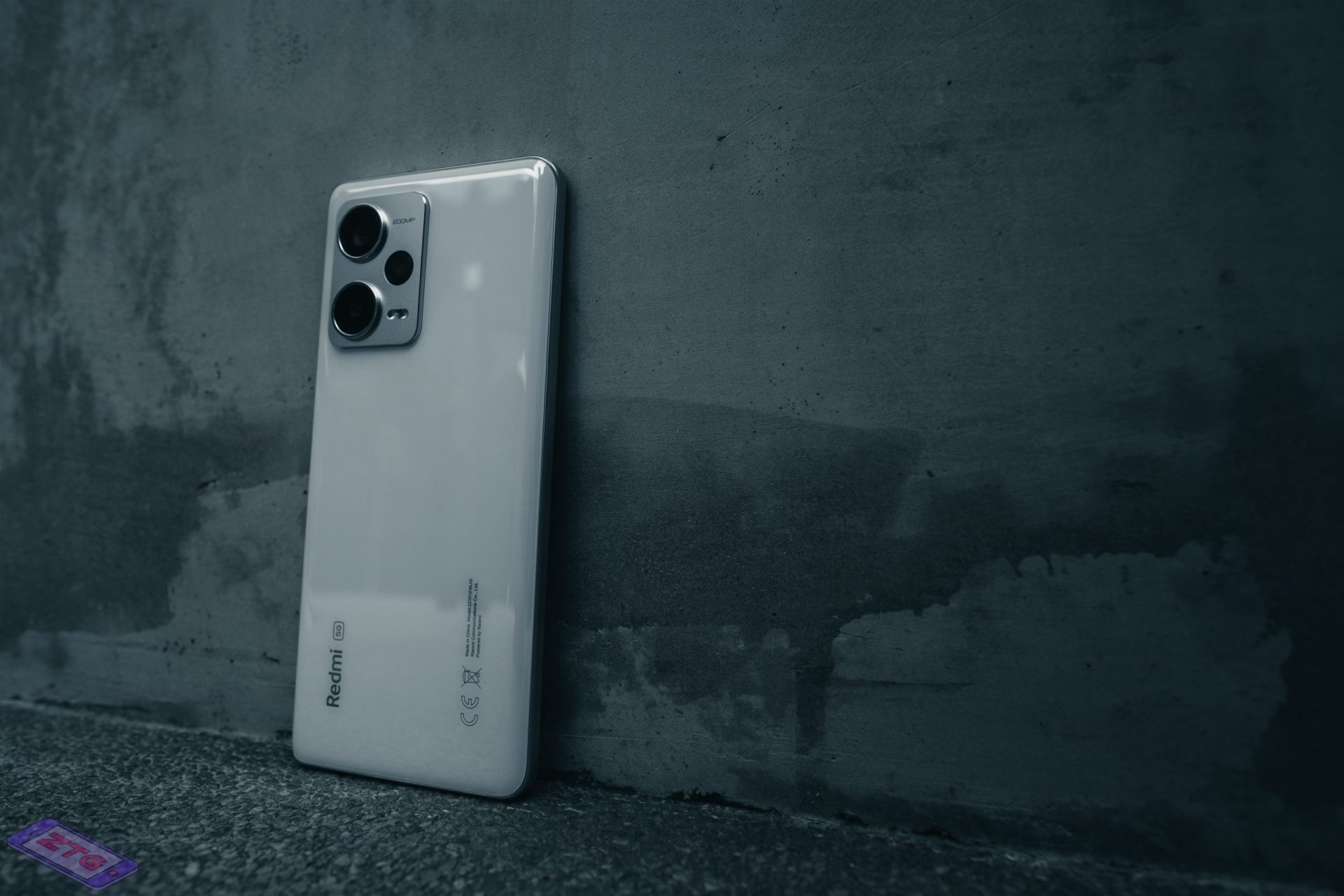 I definitely take note on how much of the an improvement the Redmi Note 12 Pro+ 5G brings to the table. It's an excellent all-rounder with a gorgeous screen and a camera system that works for people of all skill levels to take nice, natural photos.
Still, the price it wants to command is RM 1599, which is not a problem. The problem is actually tackling hardier foes like the Galaxy A54 5G, Realme 10 Pro+ and some of their POCO offerings. It's not really this Redmi's fault that the competition's simply this stiff, even though it's a good phone worthy of respect.