realme is going to organise a City Exploration Exhibition under the concept and hope to discover immense possibilities for city photography. The urban influences will undoubtedly define the future of the human species due to the interaction between human and urban areas. Through this city photography exhibition, realme would like to inspire the public on some self-discovery which can help you get to know yourself a little better.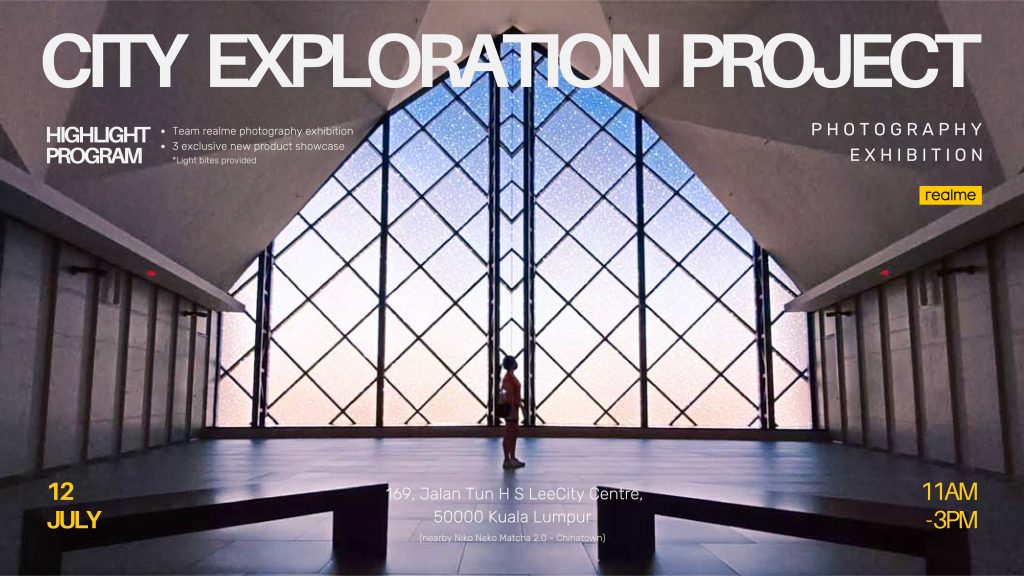 8 experienced Malaysia photographers are going to explore the city with realme. Meet photographers exhibiting at Kuala Lumpur's Chinatown, realme will introduce their works in the exhibition titled "City Exploration Project" located at 100 Year Heritage Stationery Shop.
The exhibition is open to the public and here are the details:
Date: 12 – 25 July 2023
Time: 10am – 9pm
Venue: 169, Jalan Tun H S Lee City Centre, 50000 Kuala Lumpur, Wilayah Persekutuan Kuala Lumpur
The works in the photography exhibition will be shot with realme's next new upcoming product. Moreover, this new product is equipped with a leap forwarding and flagship camera in the price segment. Public are encouraged to capture the moments freely by dropping by the exhibition and joining realme activities. realme has initiated a few activities to engage with fans including giveaway sessions and 3 exclusive new realme products showcase for the public to experience at the exhibition. realme fans having a chance to win back the upcoming new launch products by checking in the City Exploration Project on social media platforms. Be part of this meaningful event by exploring with realme and having a blast!