Torn between which Galaxy Buds is right for you? With such a wide range of Galaxy Buds options available at various price points, it can be difficult to find what would suit your needs. Here's a quick comparison to glance through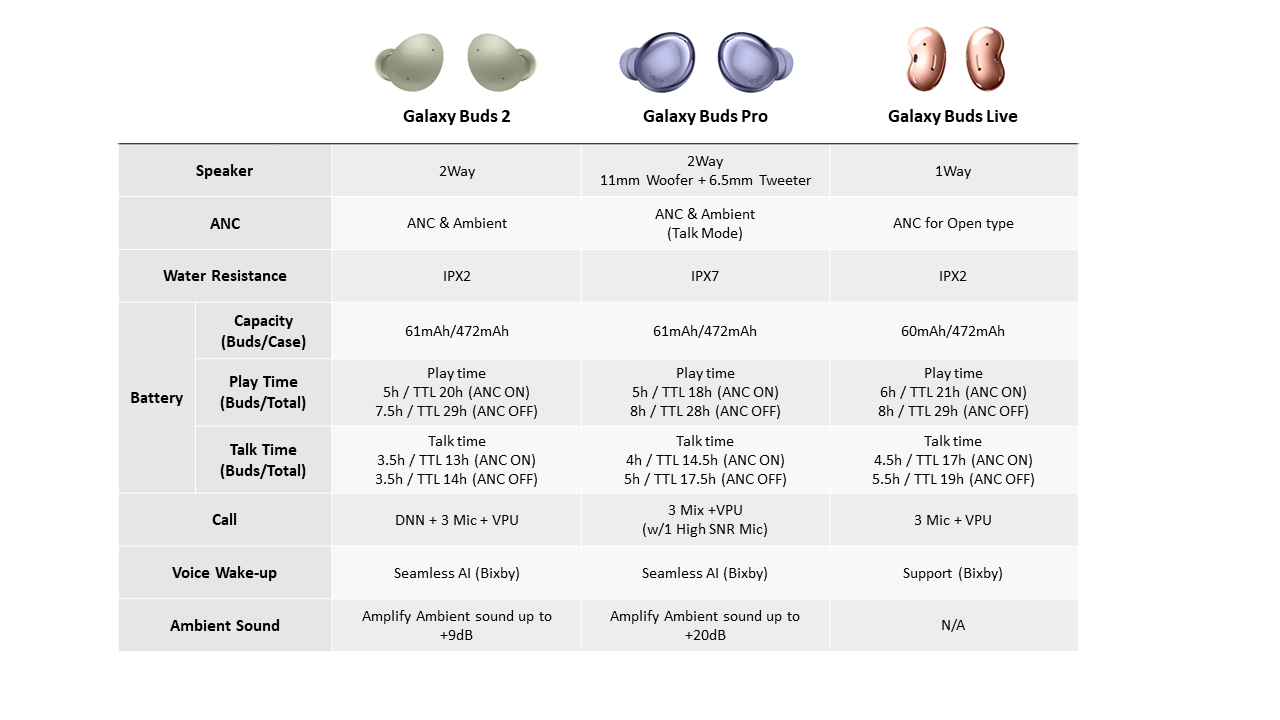 How We Vote
The Most Current – Galaxy Buds2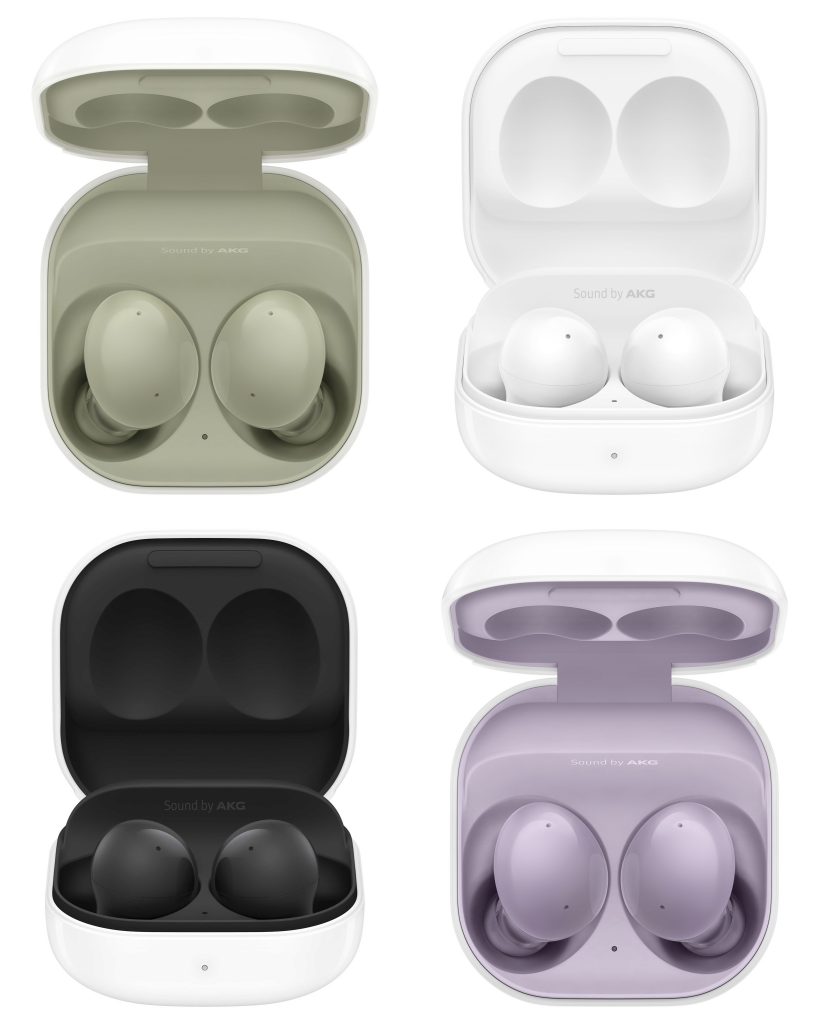 This would be the latest Galaxy Buds to date. This is for you if you want:
Minimal-looking earbuds that blends fashionably well with any outfit.
Comfortable earbuds for all-day wear (also smaller than the Buds Pro)
High-end features such as the ability to customise controls, perform a fit test, tweak Ambient Noise and ANC modes, for a reasonable price @ RM 499
---
The Most Stealthy – Galaxy Buds Live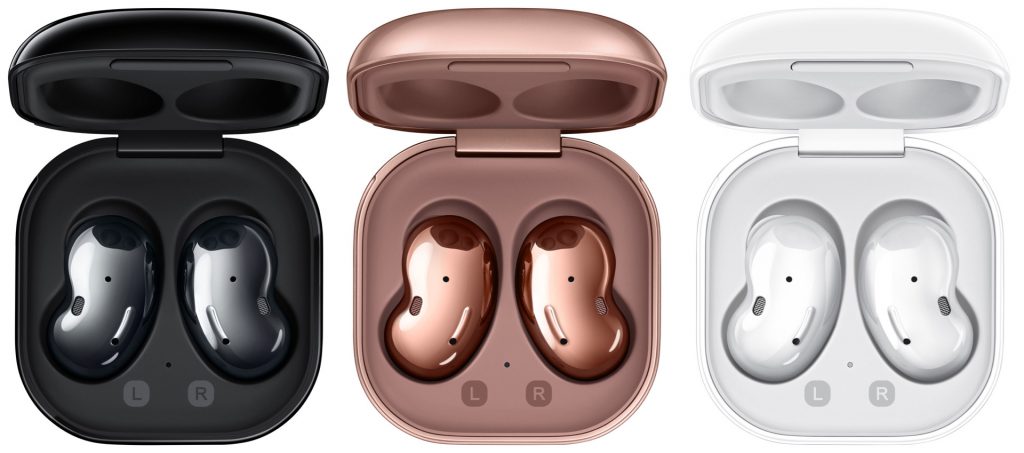 This is also the most versatile, as there's app support for both iOS and Android. Its unique bean shape follow's the ear canal's natural shape, so these have proven to be extremely comfortable. As they're quite unique shaped, they're also quite discreet so people might not notice you're wearing these Buds unless you're being looked at sideways. These cost a bit more than the Buds2 @ RM 549
The Galaxy Buds Live is ideal for users who want
Extraordinary design with glossy finishes that'll stand out in the crowd.
Earbuds that are discreet yet stylish when noticed
Long-lasting battery power for more playtime  
Easy switch between Android and iOS devices 
---
The Best Choice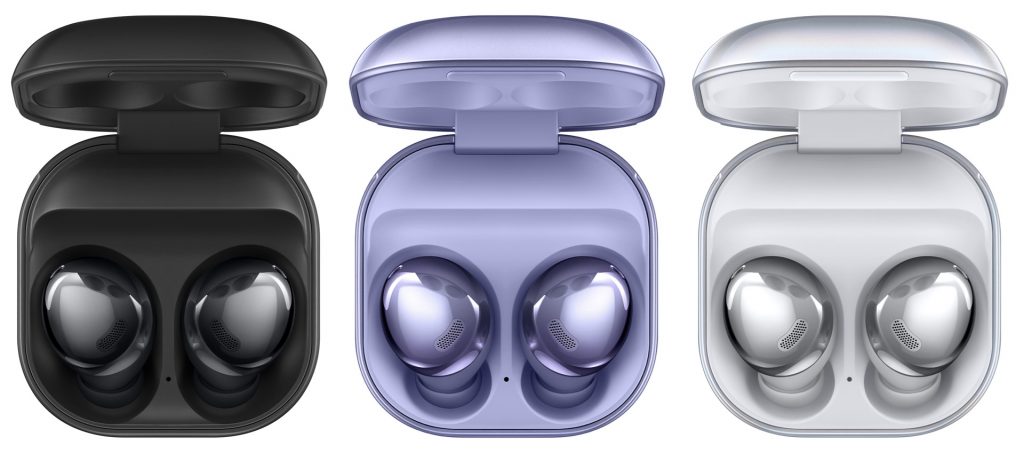 If you're looking for the best, this is it. The Galaxy Buds Pro launched in-between the Buds Live and Buds2, but in our books it offers the best ANC, Audio playback and call quality than the rest. It also features 360-degree spatial audio and has great resistance to the elements (IPX 7). It can be yours for RM 799.
The Galaxy Buds Pro is perfect for users who want
A chic, elegant earbuds with trendy colours that'll add a flashy touch to any look.  
Premium earbuds packed with the most and best features in the Galaxy Buds line-up.
Excellent on-ear controls that responds well to various combinations of taps.
That's It!
We hope you're able to make a more sound decision now, because in this line up of buds, it's not always about paying the most for the best experience, but which one speaks to you more and fit your needs. We do recommending going to the showrooms to have a quick sample of 'em!
If you've decided to buy:
Galaxy Buds2: https://www.samsung.com/my/audio-sound/galaxy-buds/galaxy-buds2-lavender-sm-r177nlvaxme/ 
Galaxy Buds Pro: https://www.samsung.com/my/audio-sound/galaxy-buds/galaxy-buds-pro-violet-sm-r190nzvaxme/ 
Galaxy Buds Live: https://www.samsung.com/my/audio-sound/galaxy-buds/galaxy-buds-live-mystic-bronze-sm-r180nznaxme/