Oppo Find N3
OPPO's first foldable in Malaysia (third in China) aims to disrupt the high end foldable market, featuring a stronger hinge, almost no crease and top shelf specs. Commanding a RM 7999 price tag, is it worth picking up even if you could afford it?
Good
Excellent Design
Very Strong Hinge
Nearly invisible crease
Good Battery Life
Fastest Foldable charging speed
Excellent Cameras
Ungood
Boundless View not at its full potential yet
Very Pricey
No Pause USB Power Delivery
App Resizing needs work
---
Specs
---
CPU
Qualcomm Snapdragon 8 Gen 2
Memory
16GB LPDDR5 RAM
512GB UFS 4.0 Storage
Display
Cover Screen
6.31″ LTPO3 AMOLED , 120Hz,
Main Screen
7.82 ″ Foldable LTPO3 OLED 120Hz refresh rate, HDR10+
Both Screens 2800 nit brightness
Camera
48 MP, f/1.7, (wide), multi-directional PDAF, OIS
64 MP, f/2.6, 70mm (telephoto), PDAF, OIS, 3x optical zoom
48 MP, f/2.2,114˚ (ultrawide), PDAF

Cover camera Selfie:
32 MP, f/2.2,
20 MP, f/1.8, (unfolded camera)
Connectivity
Bluetooth 5.3 ,USB Type-C 3.2, 5G, Up to WiFi 7, NFC, Nano-SIM + eSIM
OS
Color OS 13.2 (Android 13)
Battery
4805 mAh, 67W Fast Charging
Available Colors
Black, Gold,
Retail Price
16GB/512GB – RM 7,999
Design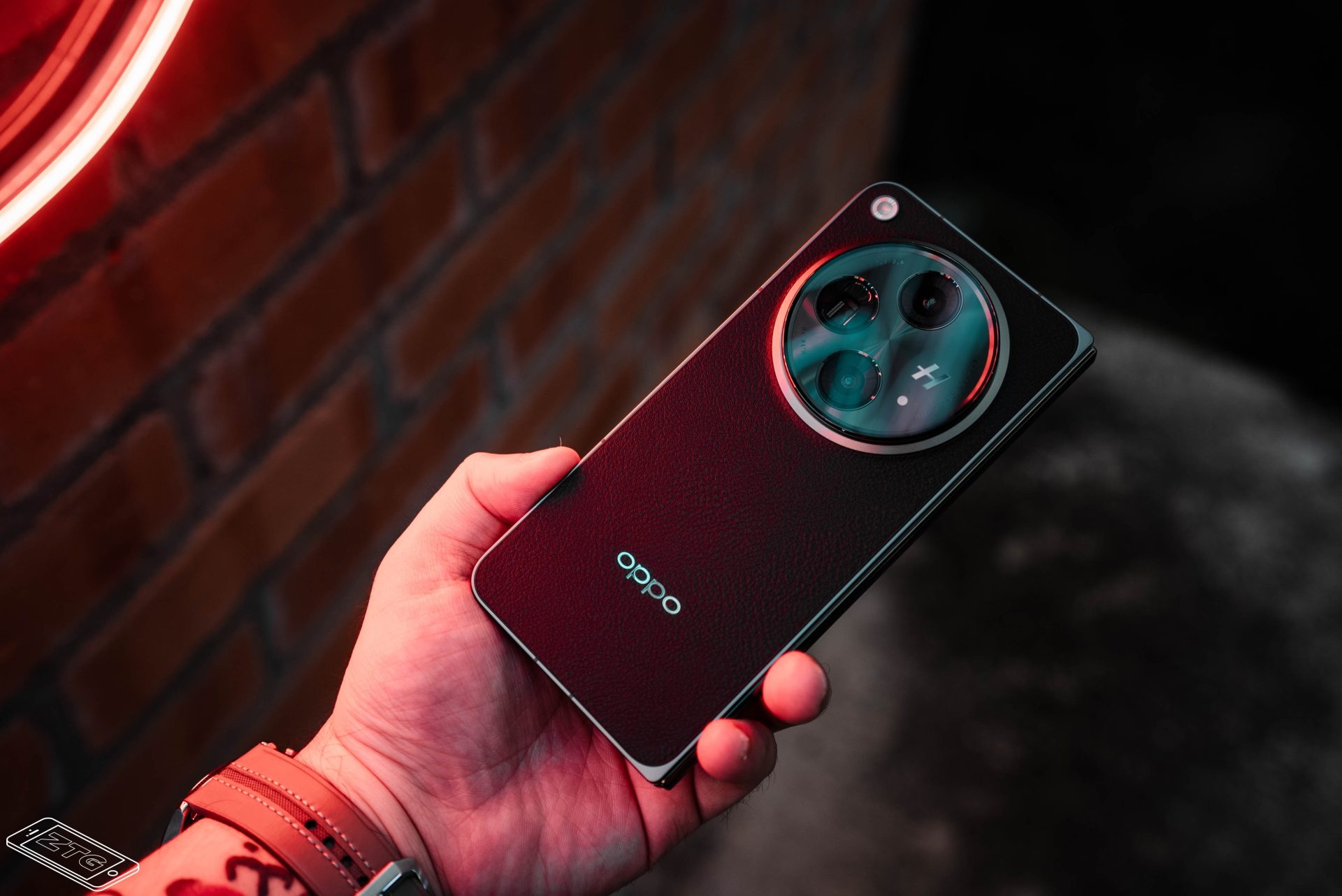 "Class All Around"
Body
The Find N3 comes in Classic Black and Champagne Gold in the Malaysian market, with 2 very distinct personalities. The Champagne Gold gets a plain matte surface with a light gold hue, really akin to a glass of champagne. It's not loud, but its the more subdued design between the two. My unit on the other hand, Classic Black, comes with a black vegan leather finish whose texture adds a good amount of rigidness and grip without being rough. This is just for the back though, as the rest of the phone, such as the hinge, buttons, frame and slider, comes in a matching gunmetal grey.
Either way, Black and Gold area classy choices, but I lean towards the black out of preference. I didn't really wanna slap a case on it (even though the included case in the box is also the same color and also in a vegan leather finish), and it feels great and solid on my hands. Apart from the camera bump, the only branding visible would be OPPO's own logo in shimmering metal at the bottom center.
The frame design language is a curve ball here, with the left side being boxy while the right side is rounded. This isn't weird, because it's done the same way the earlier Find N's were, and when you unfold this Find N3, you get a perfectly rounded square with enough boxyness on the sides to stand tall on its own. As a Find N2 owner, it'll feel the same and that was exactly what I loved about it back then.
Finally, the biggest part of the design is the camera module, taking 1/3 of the back's real estate with a huge, menacing presence. The protrusion is the biggest and thickest I have ever seen , housing a robust triple camera system inside its thick glass and round metal frame. Of course, to complete the identity, the collossal module comes with etched with the Hasselblad logo and the camera system's aperture range. As with the camera module taking its appearance as a planet, what orbits directly on the top left is a little standalone moon which would be the dual flash.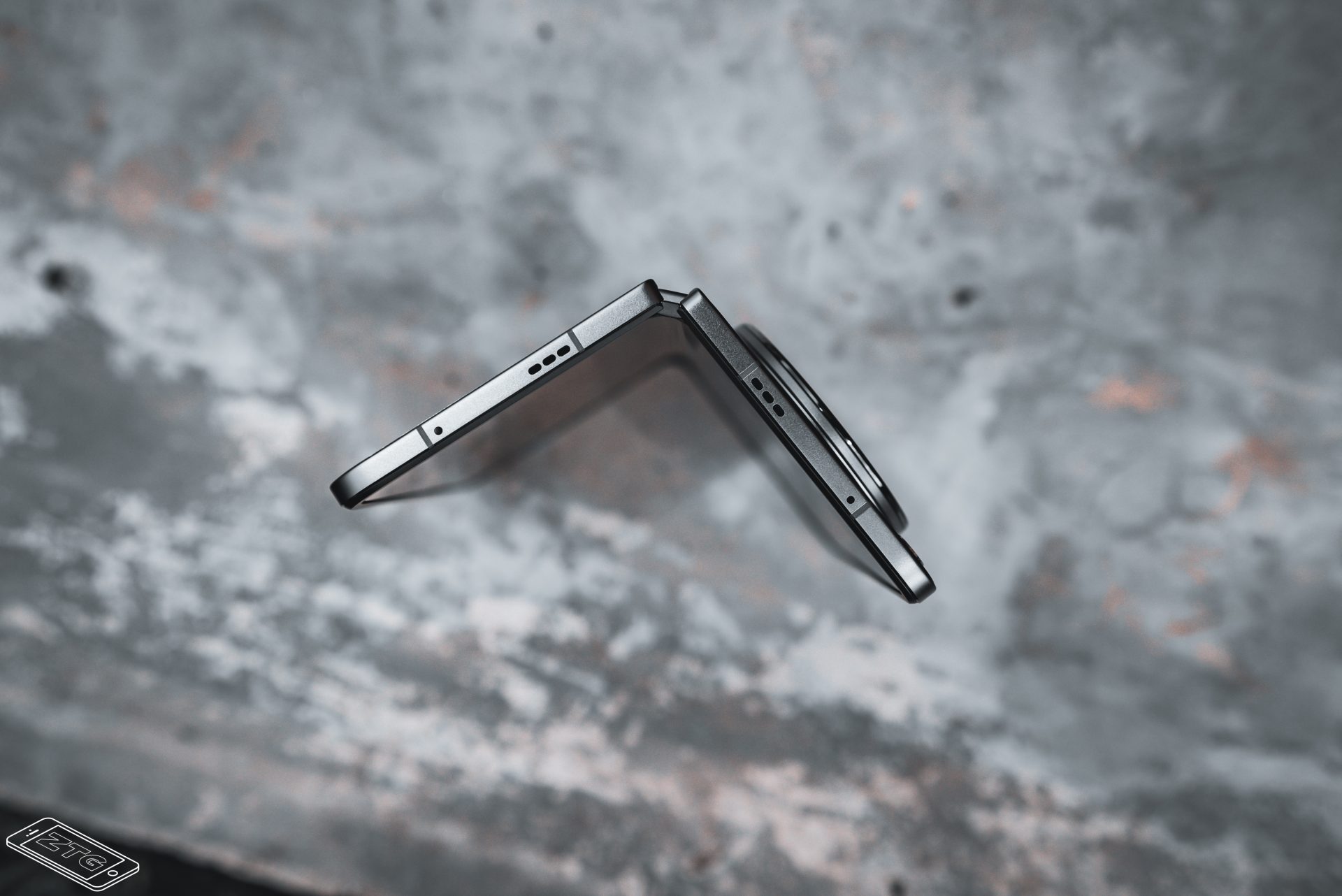 Hinge

The Oppo Find N3 Fold is equipped with Oppo's third-generation Flexion Hinge, which is a significant improvement over the previous generation hinge. The new hinge is smaller, lighter, and more durable, and it also features a waterdrop design that helps to reduce the appearance of the crease in the display. But let me break it down on how :
Durability
One of the most impressive aspects of the Flexion Hinge is its durability. OPPO has independently tested the hinge to withstand 1 million folds, which is twice as much as the previous generation hinge. This means that you can be confident that your Find N3 Fold will be able to withstand daily use for years to come. As for waterproofing, the Find N3 may not come with an IP rating of any kind, but is at least weather sealed. I reckon it can survive a splash or 2 but nothing beyond that.
Smoothness
The Flexion Hinge also provides a very smooth and satisfying folding experience. The hinge moves smoothly and quietly, and it doesn't feel like it's going to break. The hinge also has a very tight fit, which helps to keep the display free of dust and debris.
Display(s)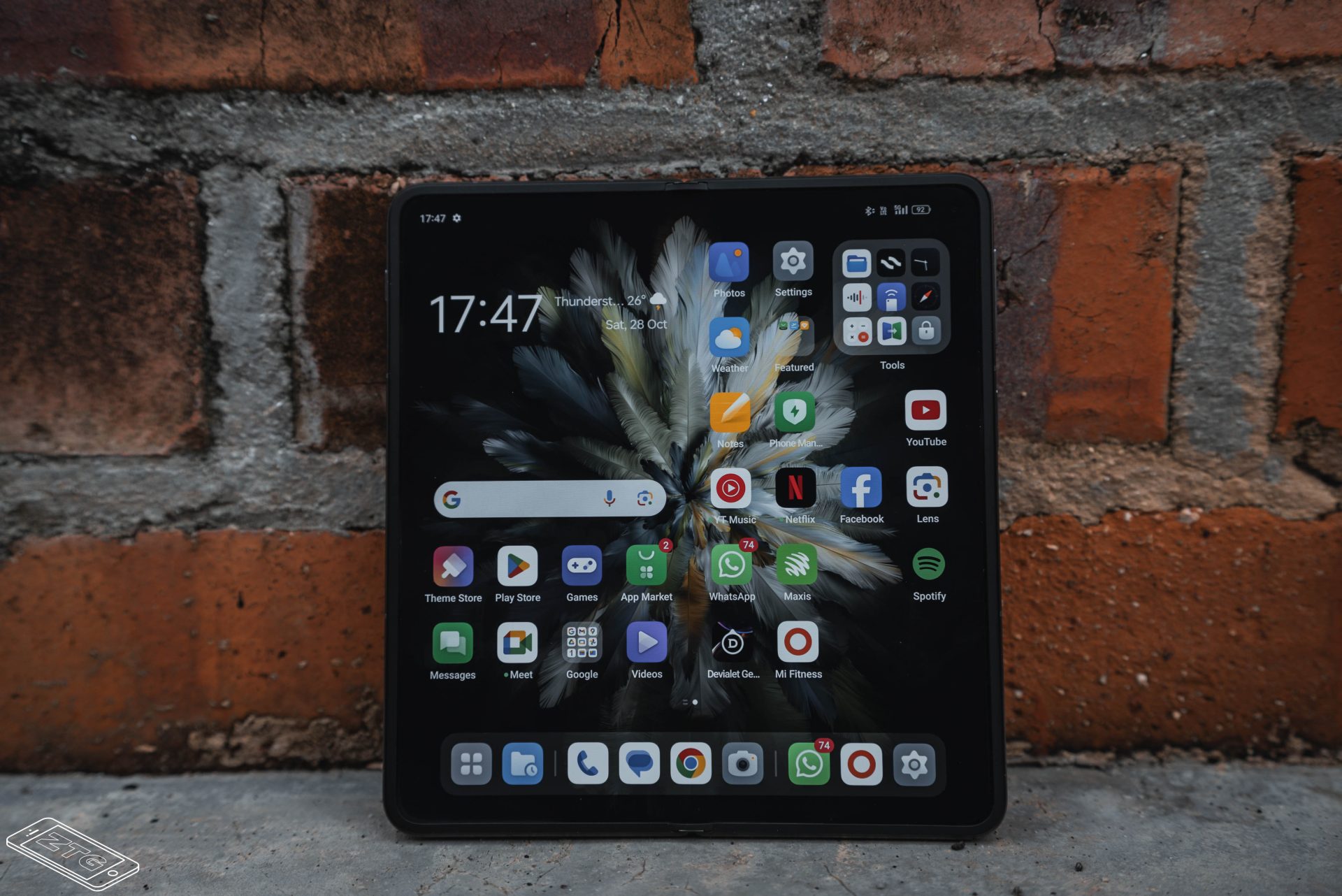 As OPPO's premium foldable, the displays have to be absolutely top-shelf, and in that respect I feel they delivered. Both cover and main screens use the latest LTPO3 AMOLED panels that can go up to 120Hz.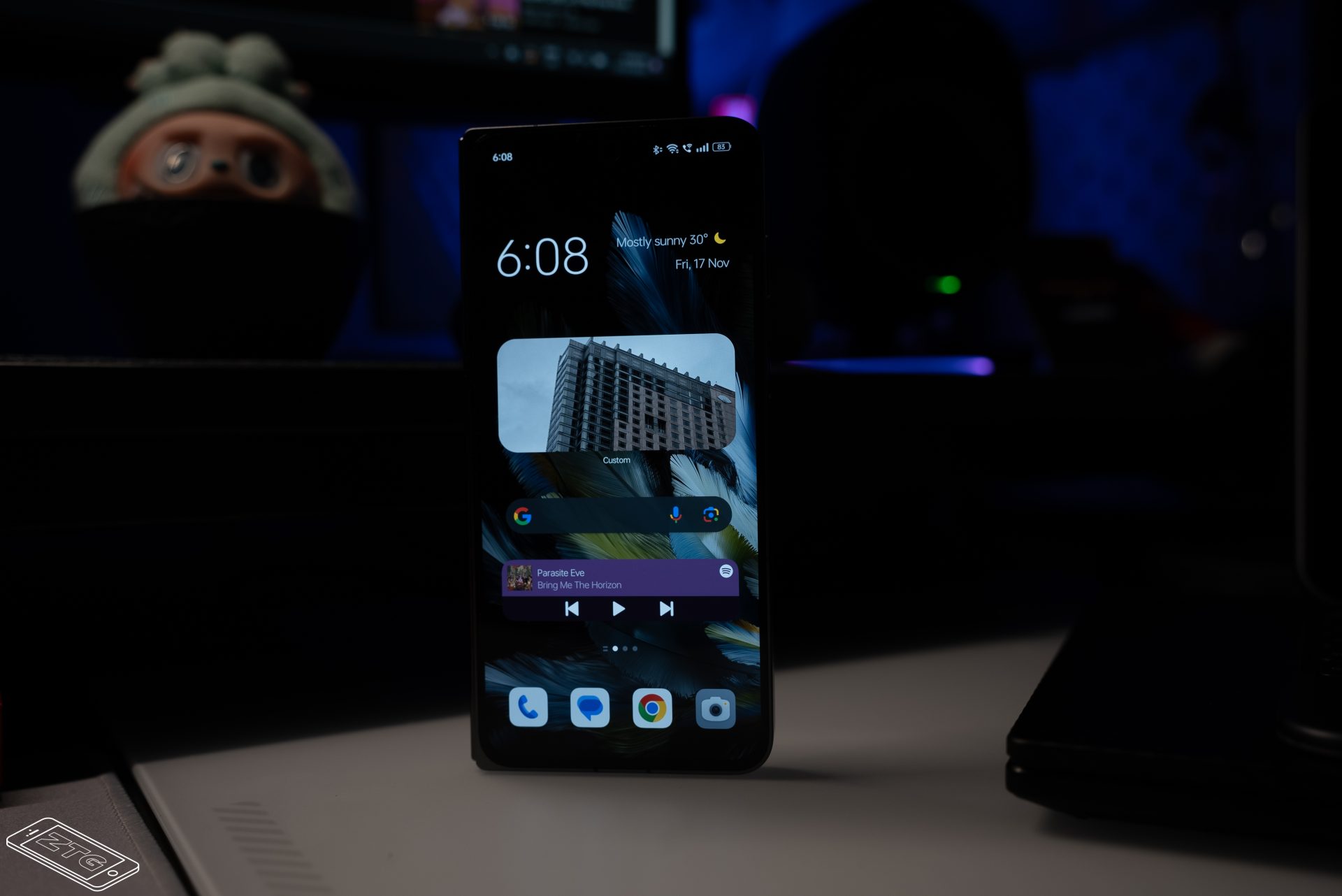 The cover screen comes in a 6.3-inches, which is compact as most candybar phones have already past the 6.5-inch average. It's about the same height as the Galaxy Z Fold5, but only slightly wider. Unfolding the screen opens up a 7.82-inch screen that really showcases the company's pride, which is a nearly disappeared crease. It's without a doubt the flattest foldable I have ever seen when unfolded. The displays are quite unified when it comes to brightness and color, delivering excelling hues, contrast and accuracy. Though I think a phone like this belongs in the hands of elite business-people, it's just due diligence to really shove all the best parts into your ultra-premium phones anyway.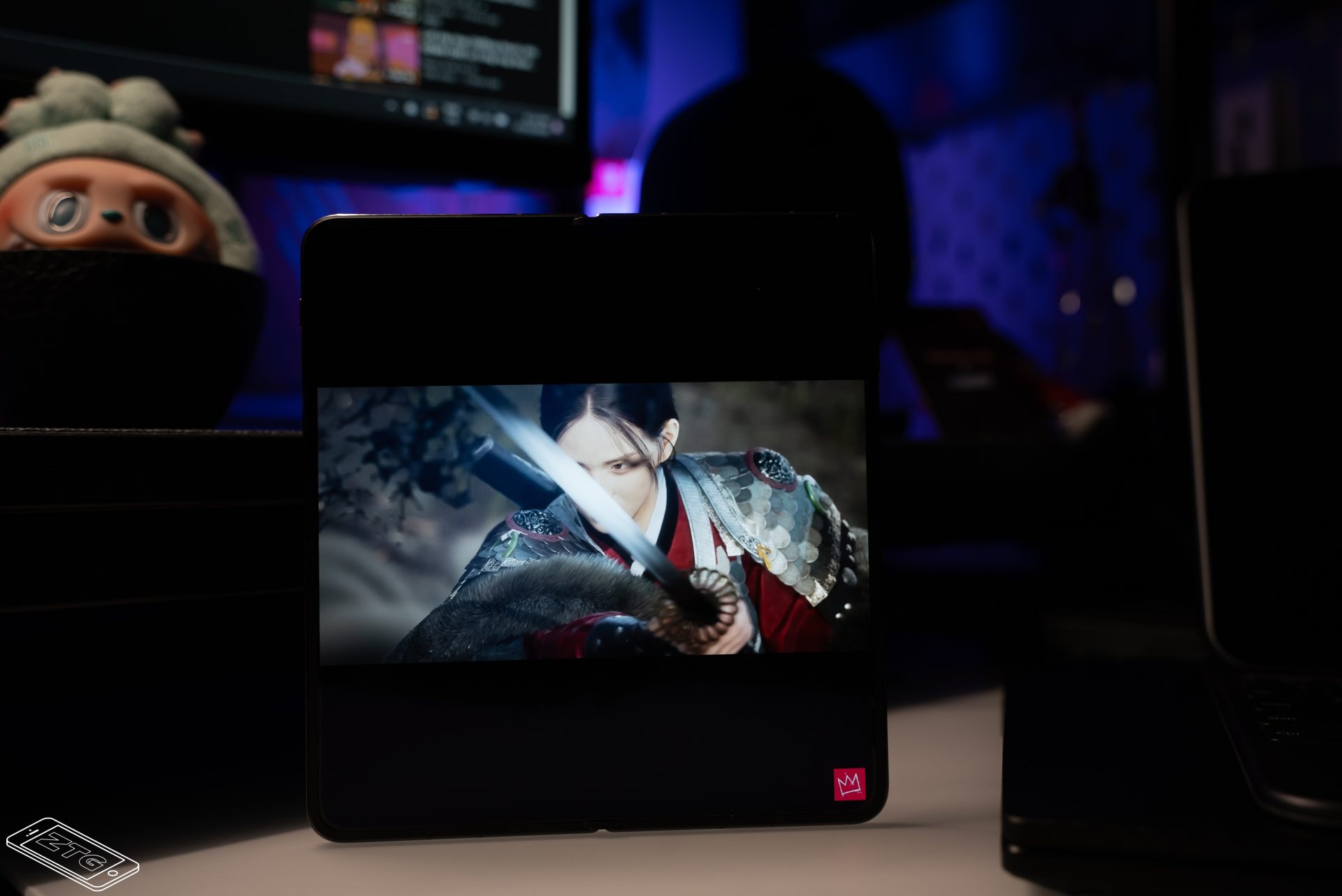 With that flatness, every viewing angle is pleasing, and when you're done viewing everything in full, you'll still be treated to the same visual quality on the cover screen. This consistency is key in creating a versatile experience that is essential when it comes to a foldable device.
"From a design standpoint, it's a beautiful phone that's strong and formal in appearance. The screen has nearly no crease and hinge is confident and solid."
Productivity and Multitasking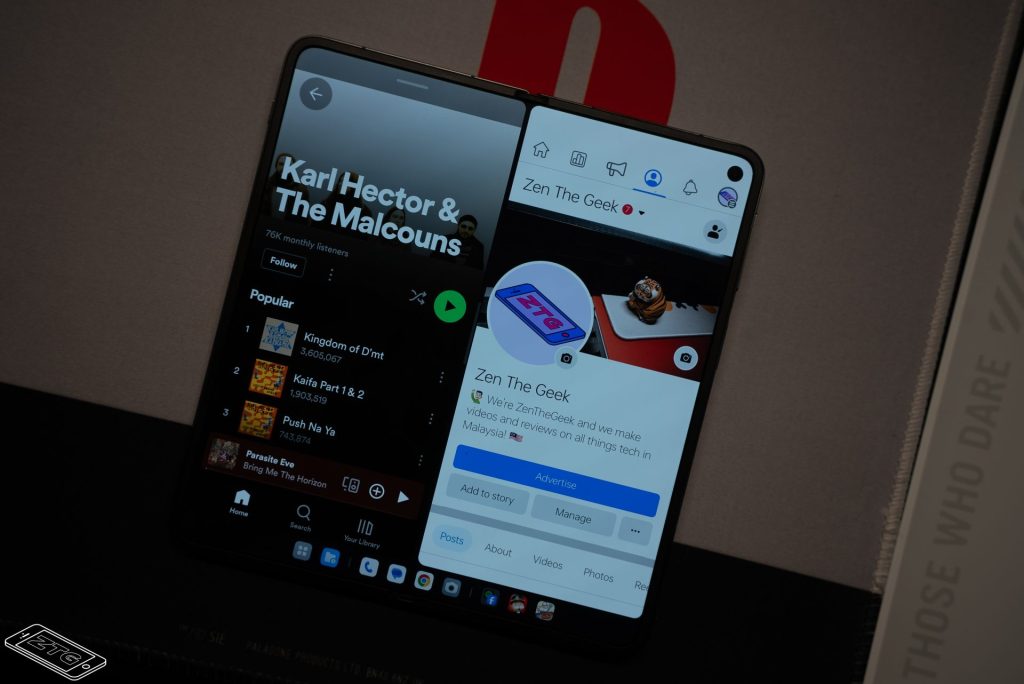 Multitasking via multi-windows , regardless of brand, is key to a any foldable device worth their salt. OPPO's approach here is called Boundless View, allowing up to 3 apps to fit in your unfolded screen simultaneously. Not all apps allow dynamic resizing, but those that do will work flawlessly, such as looking on Facebook and browsing on Chrome at the same time. They both are able to resize to fit what content you prefer to see more of, and once you involve the 3rd app in, it'll either go side by side with the 2 or right at the bottom.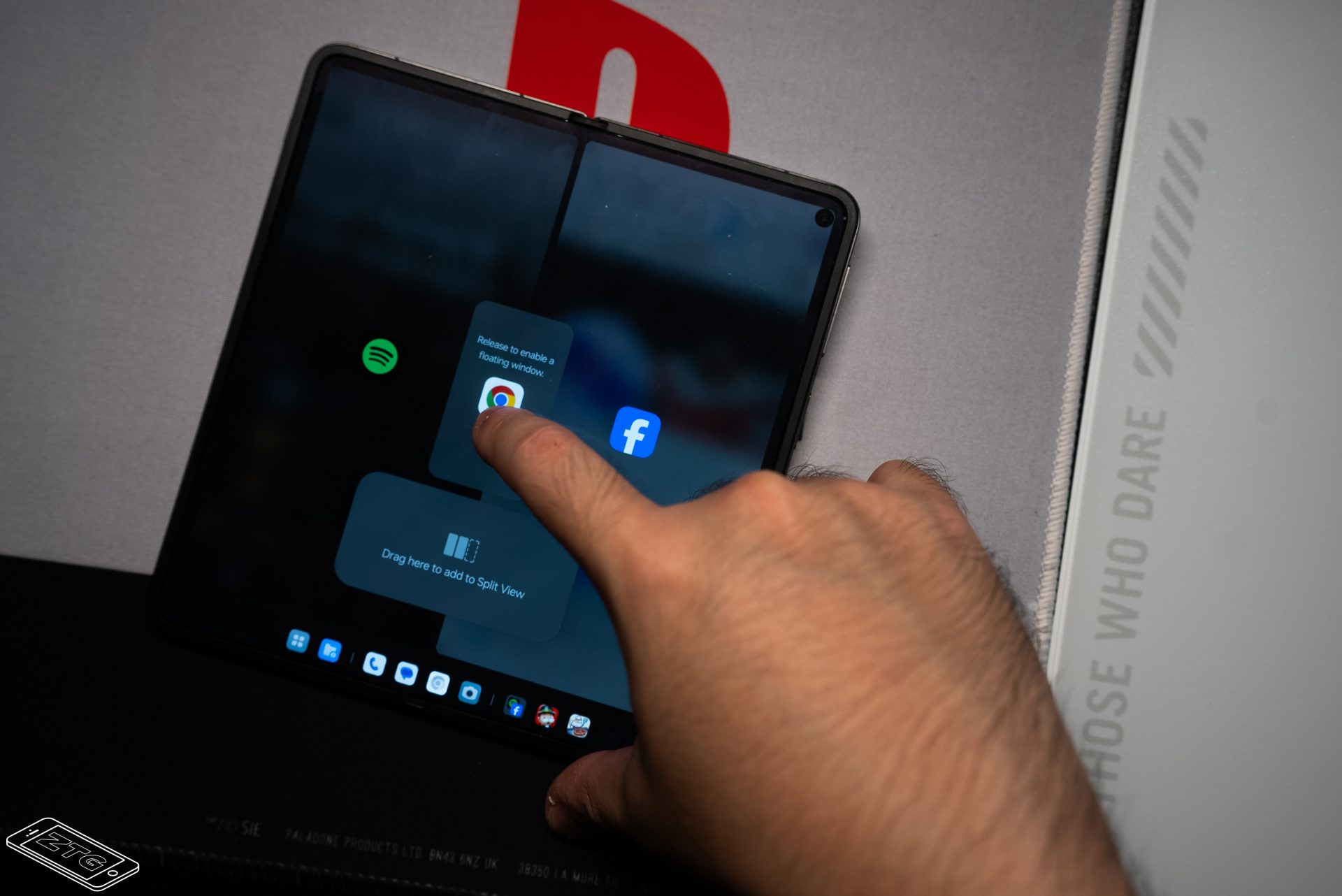 To start, first give a slow swipe up from your homescreen to bring up the multitasking section to see what apps are running. From there you'll tap on the 3 dots next to the app name, and see if it supports Split Screen. You'll then be prompted to look for the next Split-Screen supported app and they'll pair together, meeting in the middle.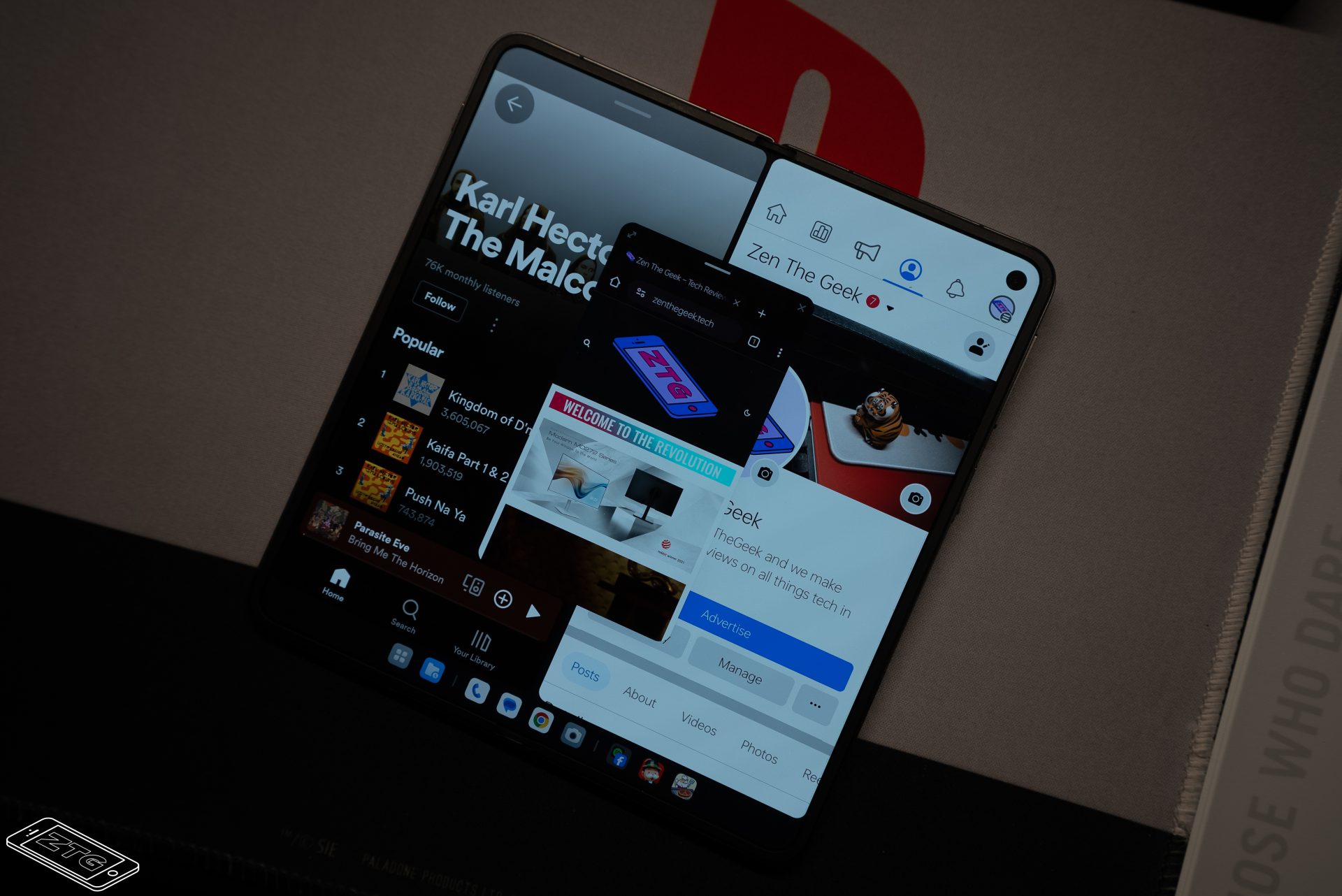 Compared to other foldables, I would say that the execution just works, but definitely not the best I've seen. You can only really focus on 2 apps, which is just the entry point to the multi-window world, and it's going to take a lot more than that, in which I expect a big update to improve this in the future. There's simply too many steps to take that's not as instinctive as just simply going into the multitasking page and just dragging out what I want to place in my window to initiate Split Screen mode. Still, as long as the absolute basics are done right, it can only go up from here (I hope).
The Taskbar : Another main feature is the taskbar, and this time it had satisfied me. Your homescreen by default has an enlarged taskbar, which will then shrink when you're on an app. It's small enough to not tap unto accidentally, and you'll be able to see what other apps you've been running recently via the right side that's organized via a seperator. This is neat and nice, following the industry standard for the foldable experience. And yes, you can customize what apps you want to be shown there to make your workflow easier.
Gaming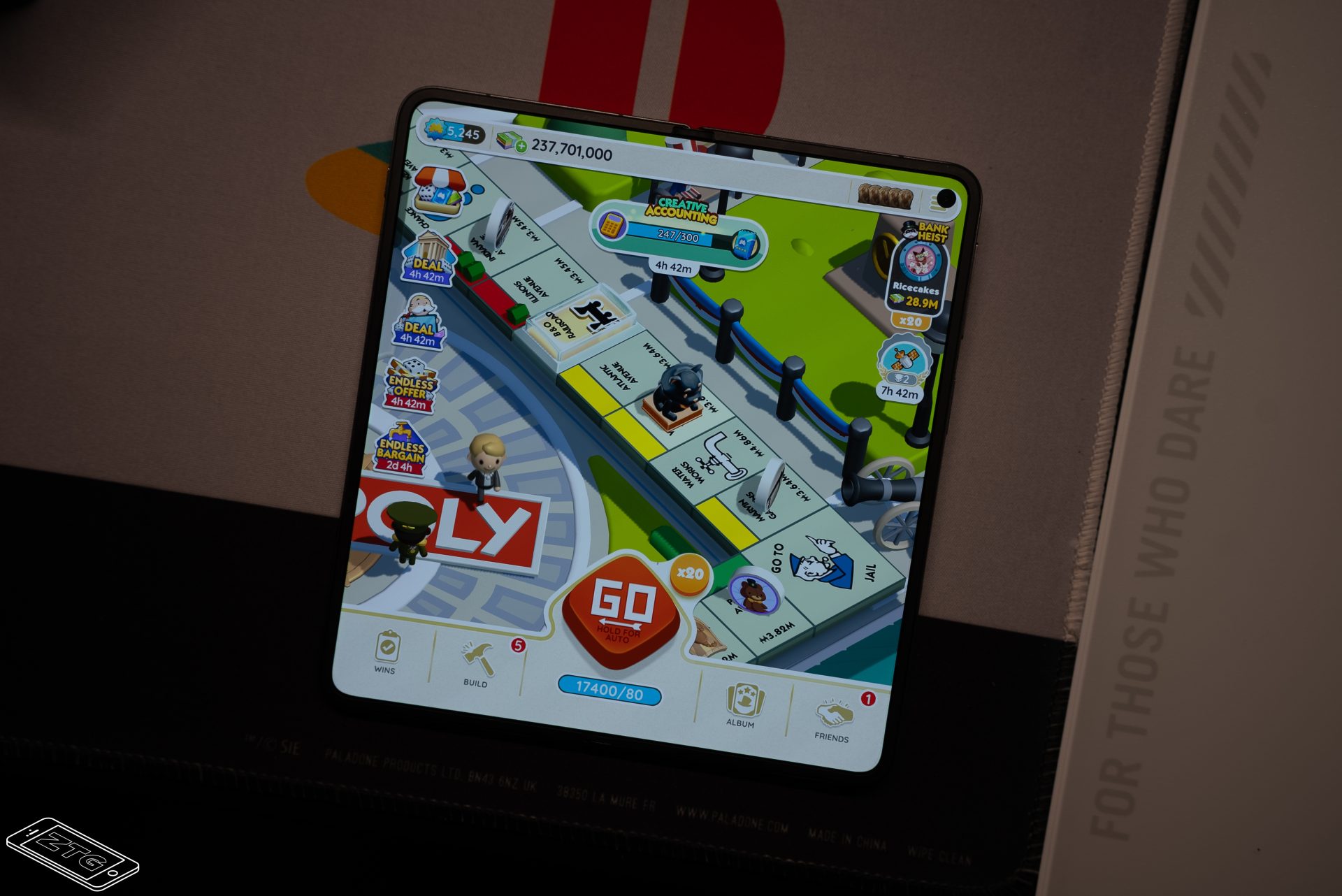 Gaming on foldables have always been a thing, with its strengths being the unfolded display, and with high enough specs to push enough power to deliver a visual treat. The OPPO Find N3 offers these 2 things, a 7.8 inch full view with this year's flagship specs. It employs a Snapdragon 8 Gen 2 in combination with 16GB of LPDDR5X RAM and 512GB of UFS 4.0 storage.
Gaming is indeed fun, on both the cover and inner displays. The immediate benefit here is the freedom of choice. You want to game but still save on battery? play on the cover screen. You want to go all out with a wide view in your hands? inner screen you go.
Games run just as intended here, with the liberty of going to maximum possible settings. PUBG ran on Extreme with a 60 FPS average, and that goes the same for Mobile Legends : Bang Bang! You can technically play PUBG on 90 FPS, but you can only pick that if you lower your graphics to the 'Smooth' Preset.
In fact, nearly everything I tested ran at 60FPS, including Genshin Impact where only 60 FPS was the highest option, and it translated to a true 60FPS experience with rare dips to high 50s after 25 minutes in, which is definitely a sign of throttling to prevent overheating. With that in mind, Genshin Impact ran the hottest for me, reaching a peak of 43 degrees celsius.
Also, games aren't optimized to resize, so if you decide to use the cover screen from the unfolded screen, it won't resize and will fill the screen till you won't see the whole game. Another missing feature is the ability to pause USB Power Delivery, where you can use your charger to power the phone directly without it charging the battery. Even if you're not gaming, it'll be a nice addition to have to preserve battery longevity.
These may not exactly be dealbreakers considering that they could be fixed via a software update.
If gaming is a major concern for you, you're not the Find N3 Fold's target market. It can play games and play them well, but for now it's not going to beat a gaming phone.
Battery Life
It's really not every day you see a foldable with such a large battery packed inside it and yet still remain so thin. The only rival here would be Xiaomi's Mix Fold 3, packing the same 4800 mAh battery with the same 67W charging speed, but that's a China-exclusive, while in our shores the 1 year old HONOR Magic VS packs a 5,000mAh battery with 66W charging speed, but it can't be compared due to product age and a change in segment.
That being said, the OPPO Find N3 is surprising. Even on a busy day packed with work and gaming, the foldable managed to go home with me after a full day with 30% left in the tank, which is really impressive since I really did not hold back with my usage, unfolded. I spend my days managing my social media pages, constant messaging and emails, on top of playing some games in-between breaks all while connected to my smartwatch and earbuds, and still the Find N3 really doesn't break a sweat. Essentially a phablet when unfolded, that's meant to consume more power, and I'm really confident that I can even go home with 40-50% if I equalized my time between using it folded and unfolded.
As for charging, the Find N3 fills up rather quickly, taking a mere 40 minute average from a flat batt. It's really expected considering OPPO's stance on retaining their proprietary SuperVOOC tech that's shared with their other cousins, making this the fastest charging foldable in the local market. Also worth noting is the lack of wireless charging that I really don't miss, but I'm afraid some people really do look for that feature based on an expectation that "I pay so much, why isn't it there?". It's not a deal breaker, the battery lasts long and it recharges fast. Your downtime is so minimal that you can forget about it. Even if you left it charging overnight, optimized charging kicks in after learning your wake habits and will be filled up just in time before you wake up.
Definitely The Best Foldable Camera System For 2023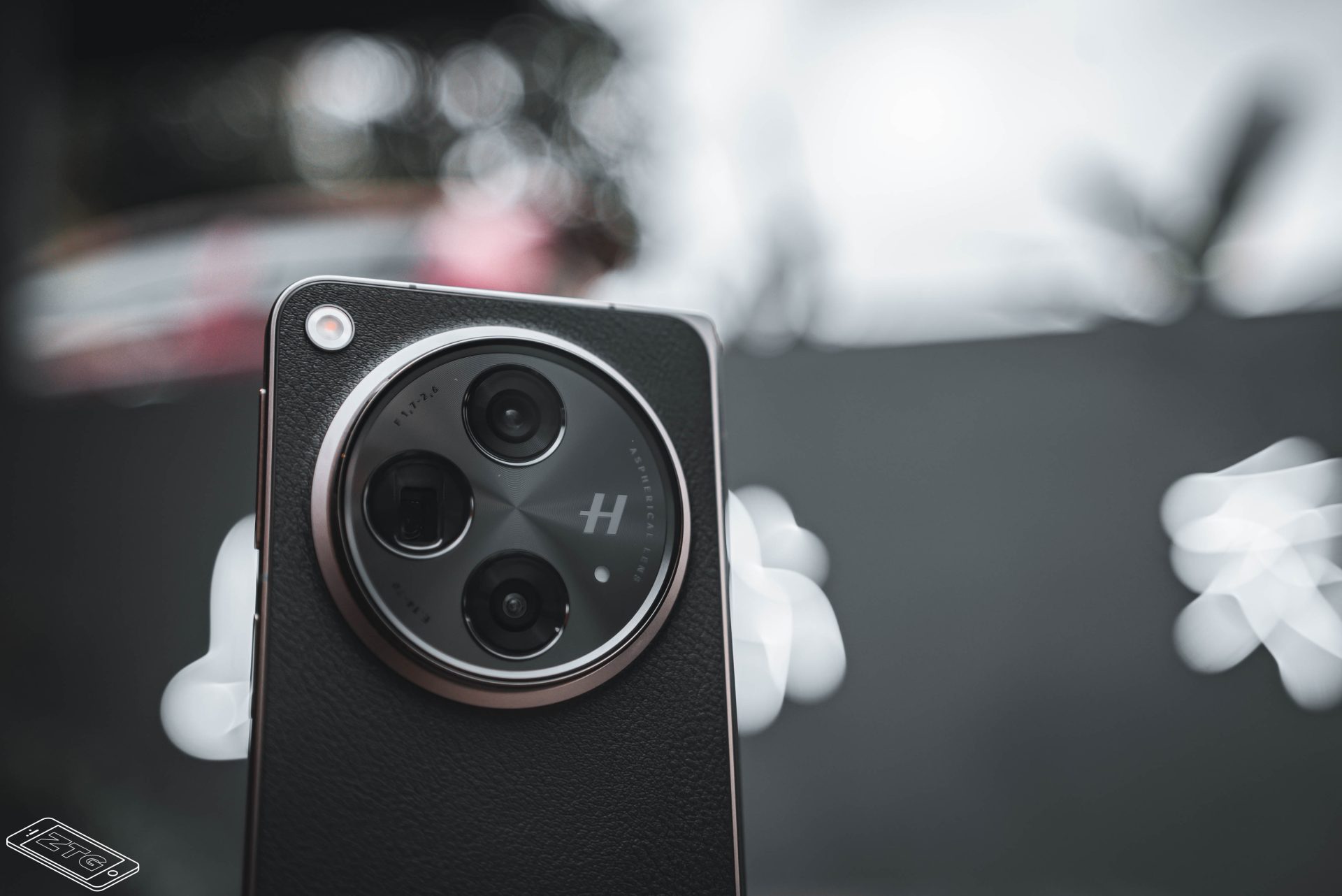 The OPPO Find N3 Fold's triple camera system is a versatile and powerful setup that delivers consisten image quality in a variety of lighting conditions. The main 50MP sensor captures stunning detail and dynamic range, while the ultra-wide and telephoto sensors offer additional flexibility for capturing a wide range of subjects. The Hasselblad partnership brings a touch of sophistication to the camera experience, with features like Hasselblad XPan mode and Hasselblad Master Filters adding a unique creative flair.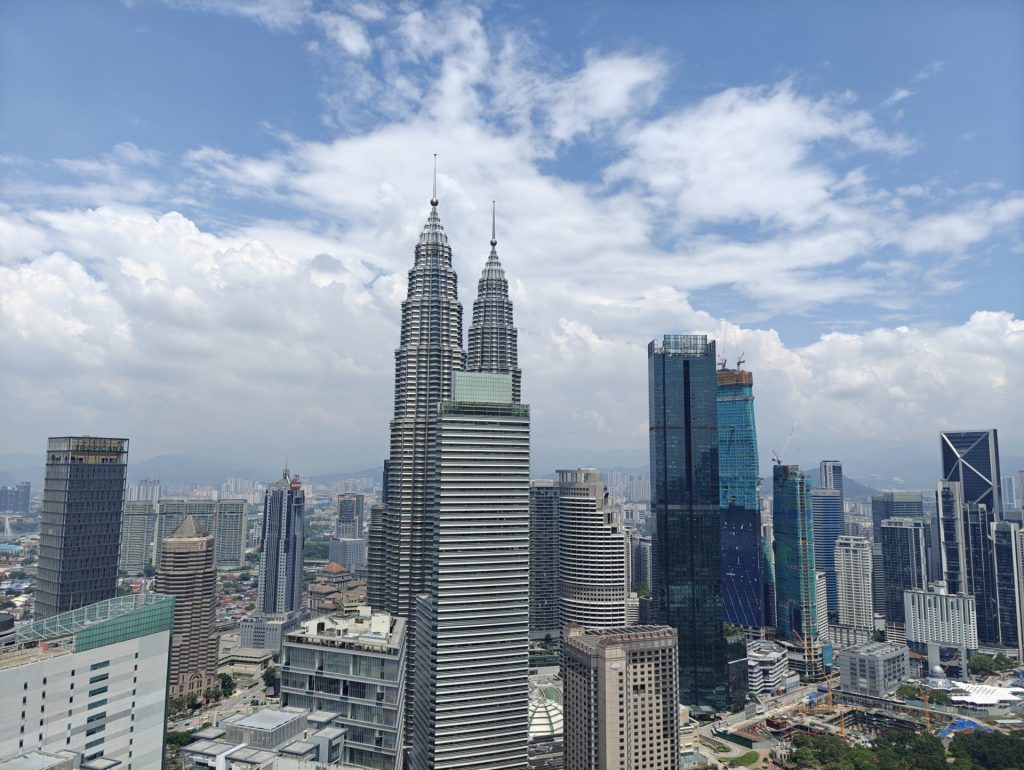 Main Sensor
The main 48MP Wide sensor offers a straightforward experience, delivering class-defining shots packed with a great level of detail that's complemented by very neutral color tone. Contrast is definitely good, and is consistent across all angles of the shot. They're really aiming for lifelike colors and definition, so in general shots are really pleasing to look at. After all, it is the new Sony LYTIA-T808 (1/1.43-inch) sensor, and even though it's not 1-inch, it's more than capable to produce images that are VERY close to that sensor size.
However, when it came to specific lines and patterns that buildings typically have, the Find N3 Fold on occasion likes to oversharpen them, resulting in the lines gettings a slight jaggedness which can really only be noticeable when you zoom in. Otherwise, it's a good camera sensor for capturing anything.
Strengths:
Captures stunning detail and dynamic range
Excellent low-light performance
Fast and accurate autofocus
Weaknesses:
Occasional oversharpening
Image noise can be noticeable in extreme low-light conditions
Ultrawide Sensor
The 48MP ultrawide is the 1/2-inch Sony IMX581 sensor that offers a good level of similarity compared to the main sensor. Colors are yet again neutral but with a subtle boost, with a level of detail I really don't see other phones being capable of yet. Dynamic range is well managed though there the occassional flare can be seen (refer to image 2), but you can adjust the exposure level by tapping the focus point and dialing down the exposure from there.
Lens distortion is a pain point here too. It's not horrible nor is it the worst, but it can definitely benefit from more correction. It's a very uncommon issue that you don't see every day. Things can look a little more stretched out from others, and though some people might like that, it's generally not something sought after when it comes to ultrawide photography.
Strengths:
Captures expansive field of view
Excellent for capturing landscapes and group shots
Weaknesses:
Image quality can be slightly lower than the main sensor
Edge distortion can be noticeable
Telephoto Sensor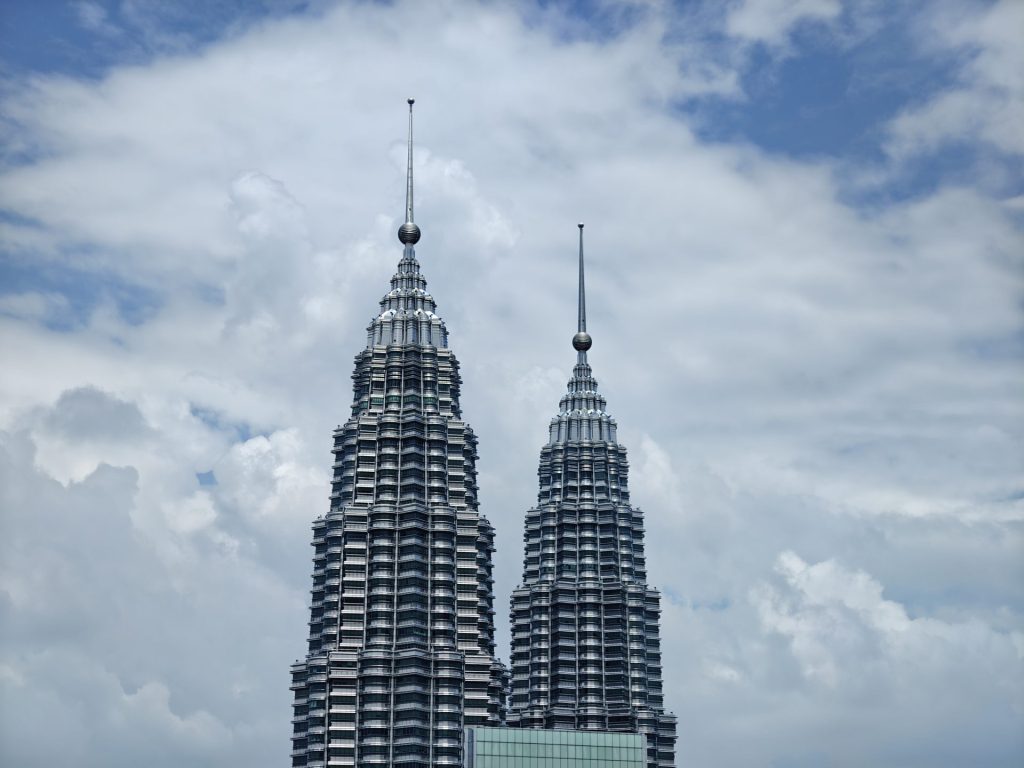 One thing's for sure, that the telephoto camera is a champ here. Coming in at 70mm in equivalent focal length, you can shoot up to 6x lossless before going into digital crop, and it was executed nearly perfectly (including post processing). Detail is very well defined, colors are natural, and somehow the level of sharpening applied was just right. In the realm of foldables, there's simply no competition for it.
It may not be as detailed as the main sensor but that's just the nature of these sensors, and it's nearly there to be honest. Going beyond 6x goes to digital crop, and that's when autofocus starts to take more time to hunt, so be sure to compensate by being extra steady with your hands and giving it a couple more seconds.
Strengths:
3x optical zoom for versatile telephoto photography
Good low-light performance
Accurate autofocus
Weaknesses:
Image quality can be slightly lower than the main sensor
Occasional long focus hunting
Hasselblad XPan Mode:
Emulates the classic Hasselblad XPan camera format for a unique creative look
Captures images with a 65:24 aspect ratio
Offers a variety of film simulation options
Hasselblad Master Filters:
Adds a touch of professional style to your images
Based on the iconic Hasselblad color palettes
Offers a variety of presets to choose from
---
Dual Camera Selfies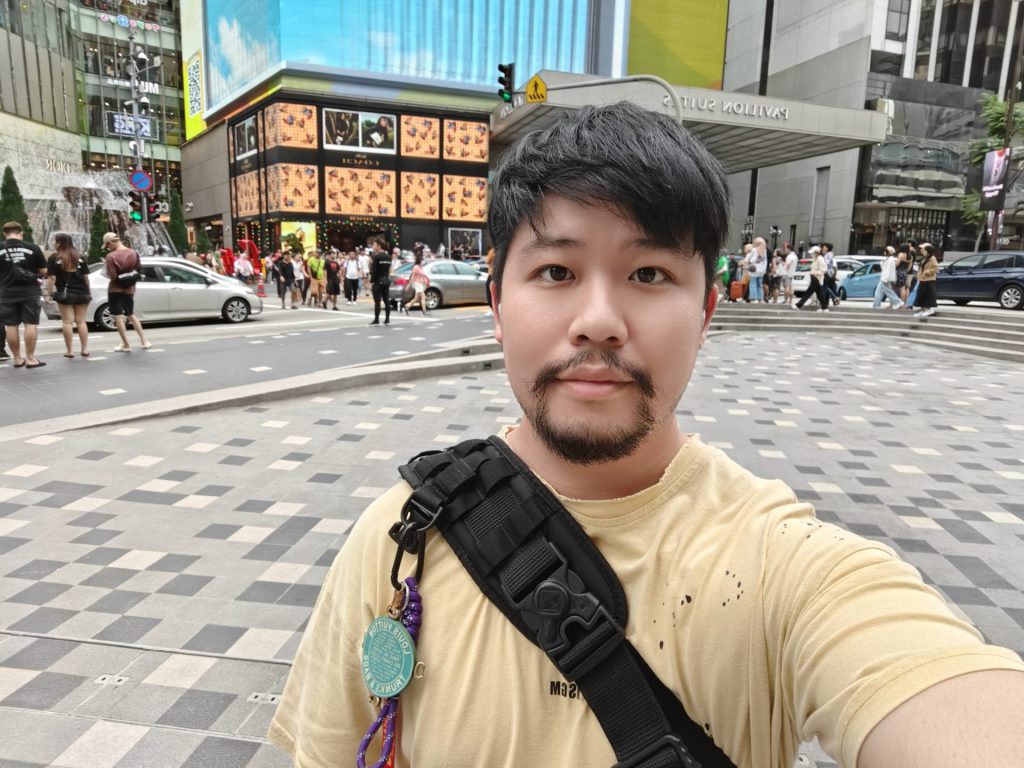 The OPPO Find N3 comes with a dual selfie setup, one on the cover screen and the other in the main screen. The cover screen's the stronger of the two, producing detailed selfies with a very gentle bokeh even on default mode. Colors are flatter, though skin tones get a little boost. I'm not this pink, and with some level of auto-beauty already enabled, I am as smooth as tofu. As for portraits the bokeh may be nice but there's a bit of blur on the top left part of my hair which means the AI didn't do a great job at seperating it. After one more try however, it rendered correctly so it's not a persistent issue.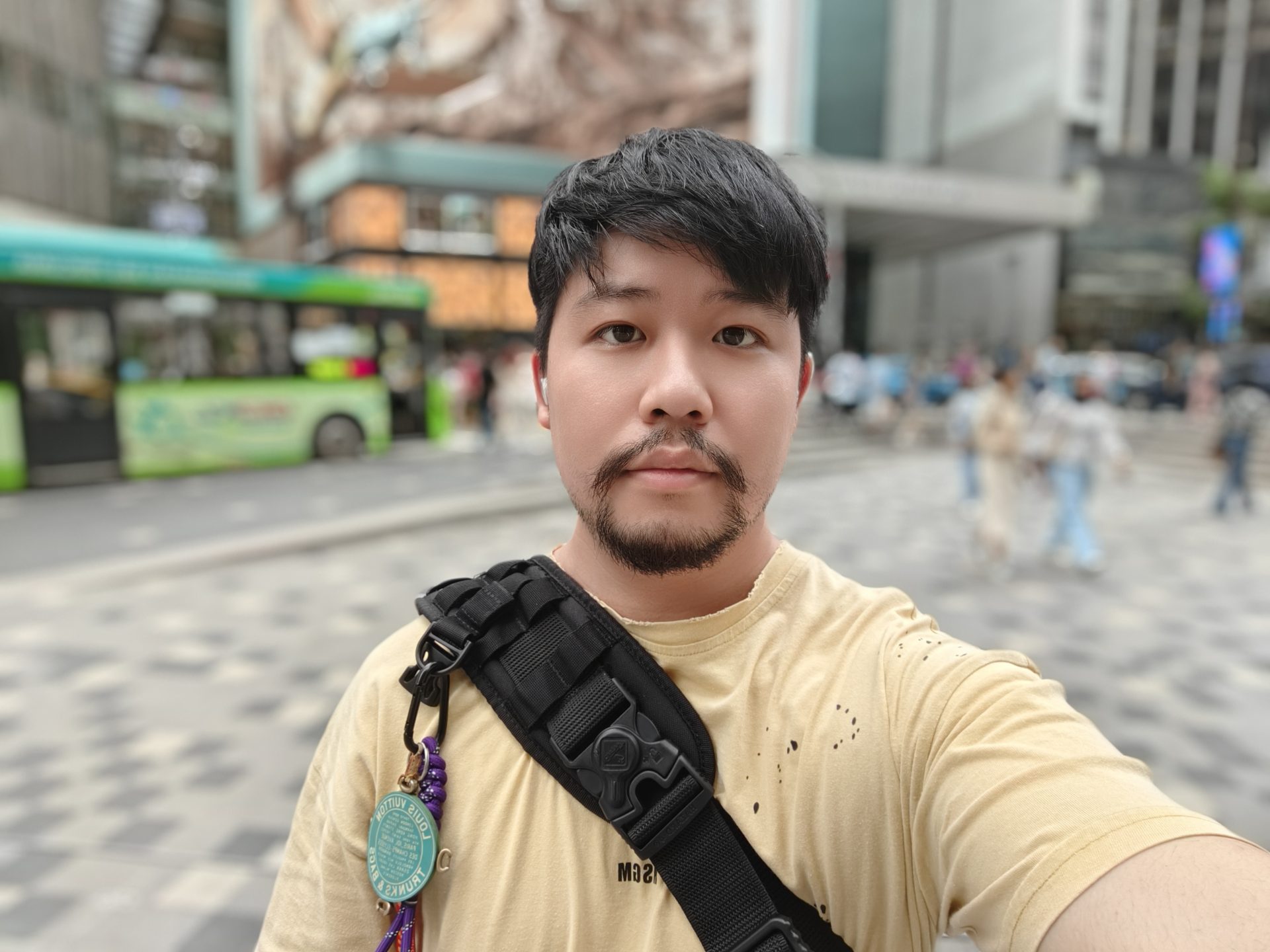 32MP Cover Screen Camera:
Strengths:
Captures detailed and well-lit selfies
Excellent low-light performance
Portrait mode with accurate edge detection
Weaknesses:
Occasional overexposure in bright lighting
Skin tone rendition can be slightly inaccurate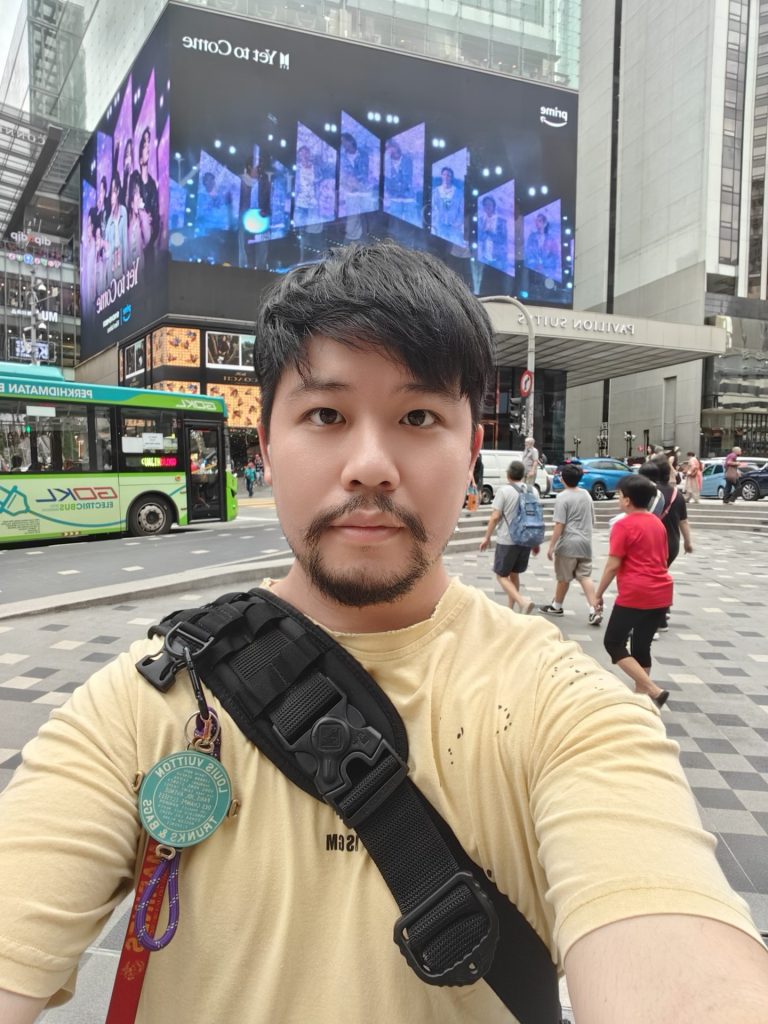 As for the under-display camera, details are nice but not as sharp as the cover screen's, but definitely very serviceable. I suspect it's because the camera sensor is placed within the display's pixel grid so it can't get as sharp as I'd like.
Again my skin has been smoothened and given a dash of extra color that's complimenting though there's I'm even more pink than before. Portraits again did okay though this time the area between my hair and my ears on the left side have not been properly cut out.
20MP Under-Display Camera:
Strengths:
Seamless integration with the main display
Captures clear and natural-looking selfies
Good low-light performance
Weaknesses:
Slightly lower resolution compared to the cover screen camera
Image quality can be affected by the display's pixel grid
---
OPPO's Made A Champion, And Champions Aren't Cheap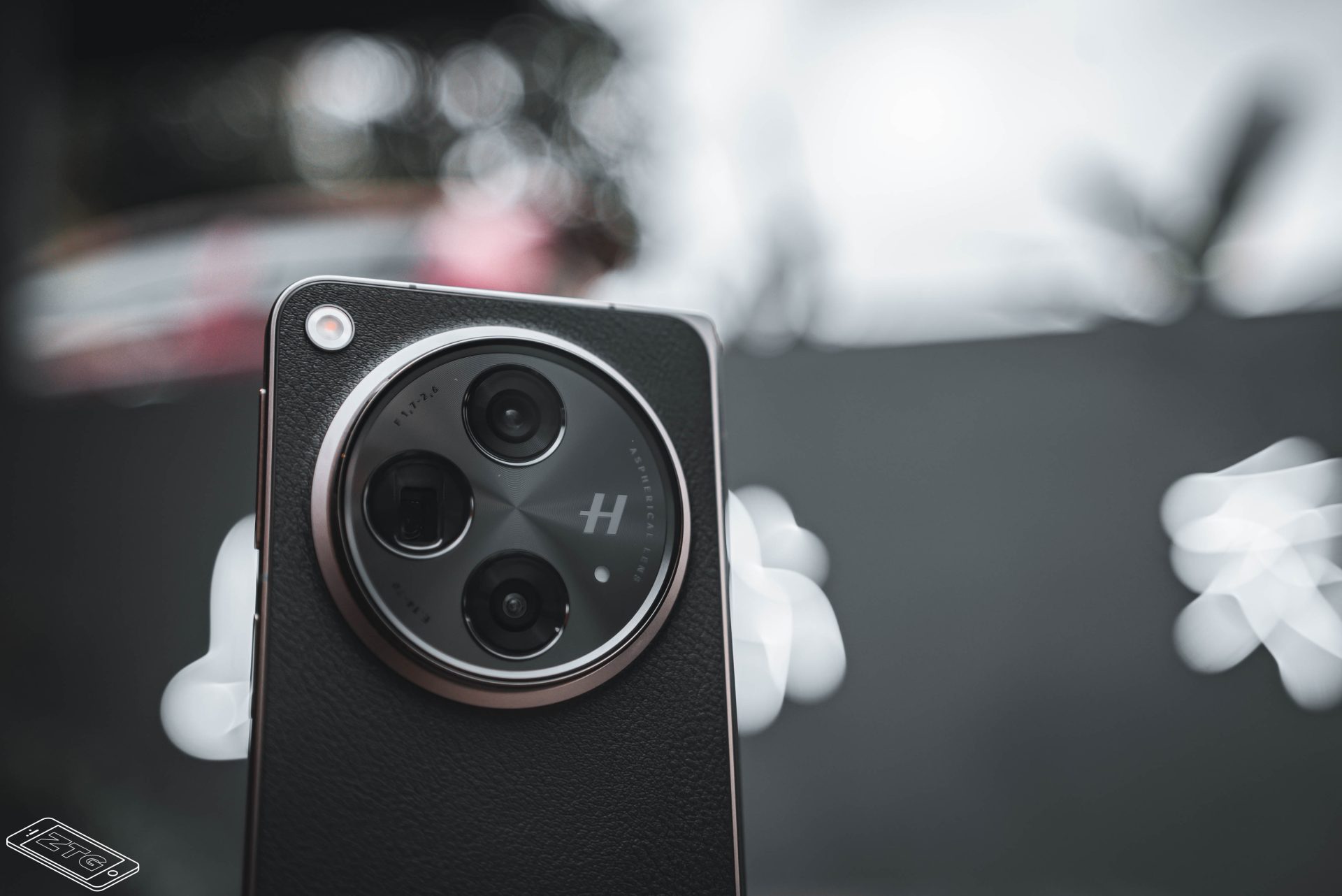 Overall the OPPO Find N3 Fold had impressed me a lot on the hardware, but not that much on the software side. There's still work to be done on app-resizing, power delivery and Boundless View. Luckily, these things can be updated eventually, and when that time comes, it'll definitely be the best foldable you can get in Malaysia.
As for price, I'm sure the general masses would not even put it into consideration, so it really narrows down to niches that are in the corporate level, specifically the C-suite. These are individuals that need a phone that's reasonably compact but need a big screen to view many things at once, with the goal of shortening their workflow and need to aggressively multitask, in which I say, give it a little a bit of faith and practice, and eventually this phone will work it out for you.
Outside of work, it'll be the best camera you can get on a foldable, complete with enough simplicity for just about anyone to pick up and use quickly. Serious gamers would not accept the strict 60 FPS gameplay, but for people who just want to pick up a simple game sesh and aren't that competitive, then it's a safe pick.
It's A Great Foldable With So Much Going For It, It'll Definitely Heat Up The Competition!