Price is the highlight
The Enco Buds2 rubs a great first impression at RM 129. The case could use some durability improvements and it generally plays and does well in all but phone calls.

It's one of the better choices for those who are value focused above all else.
Approve of
Great Price
Granular ANC
IPX4 Rating
7 Hour Bud Battery Life, 28 hour total
Approv'nt
Case is scary fragile
Generic earphone design
Highs and mids get too muted by bass
Audio products from smartphone brands usually launch alongside with their own phone for that bundle and convenience, and the Enco Buds2 are one of the few that got their own air time, and made Malaysia among the first countries to get these TWS buds first.
Design
The Enco Buds2 go for the completely round design choice, roughly the diameter of a 16mm camera lens that can fit in your pockets. It'll easily occupy your palm, and it actually reminded me of a Pokeball.
The lid is magnetically secured with the hinge tucked into the all-plastic case. It has a glossy finish which was prone to fingerprints but since its white it'll take some focus to see it. Branding is kept to a minimum, with just the OPPO logo just faintly lasered onto the outer shell.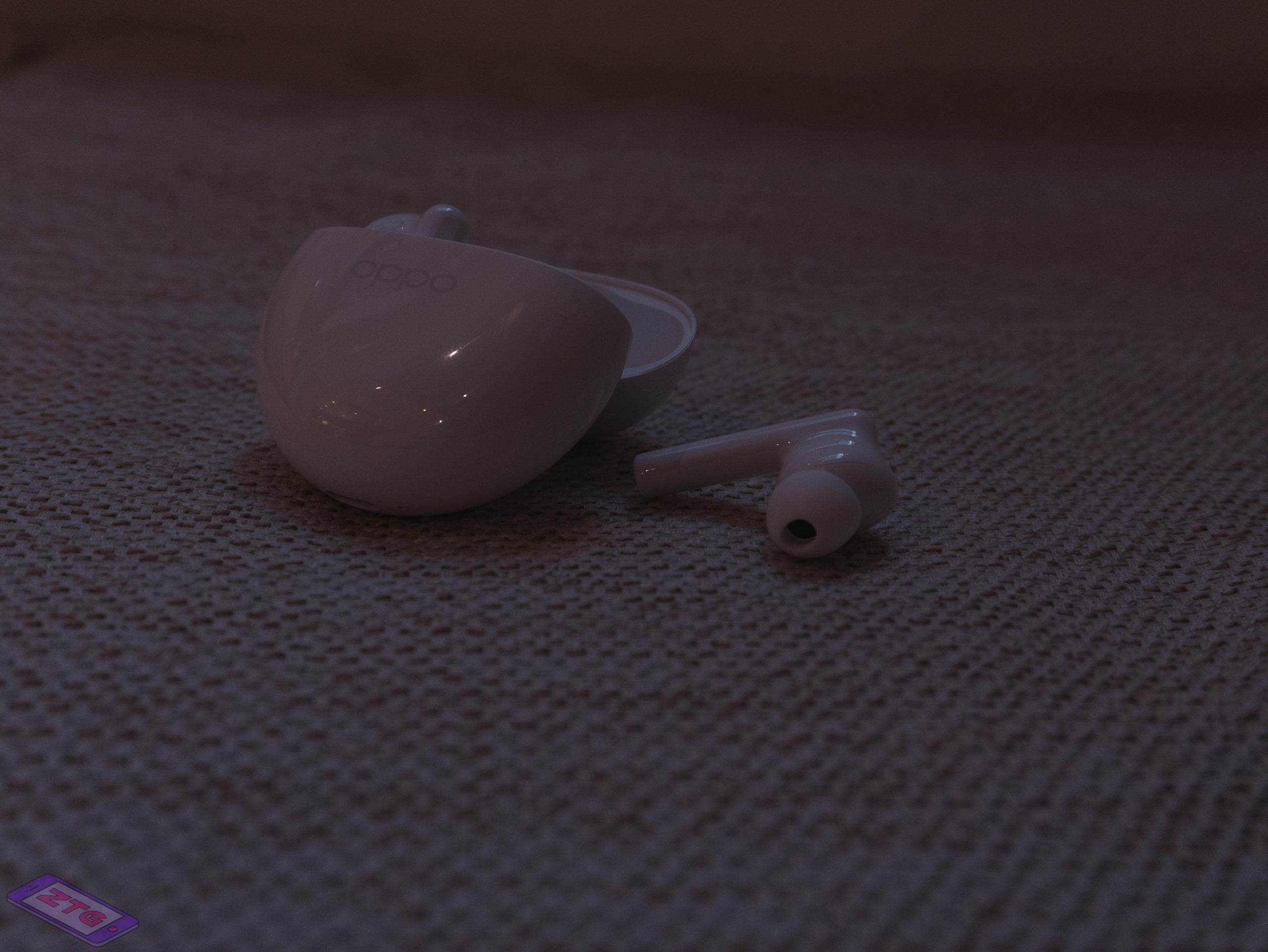 The buds themselves look pretty much like everything else that's available in the market, being the same white with the case with matching silicone ear tips. It has a long stem and people will definitely see them from a distance.
The fit was soft and comfy, and will not slide out of your ears no matter how hard your head jerks. Everything is just clear-cut and comfortable here.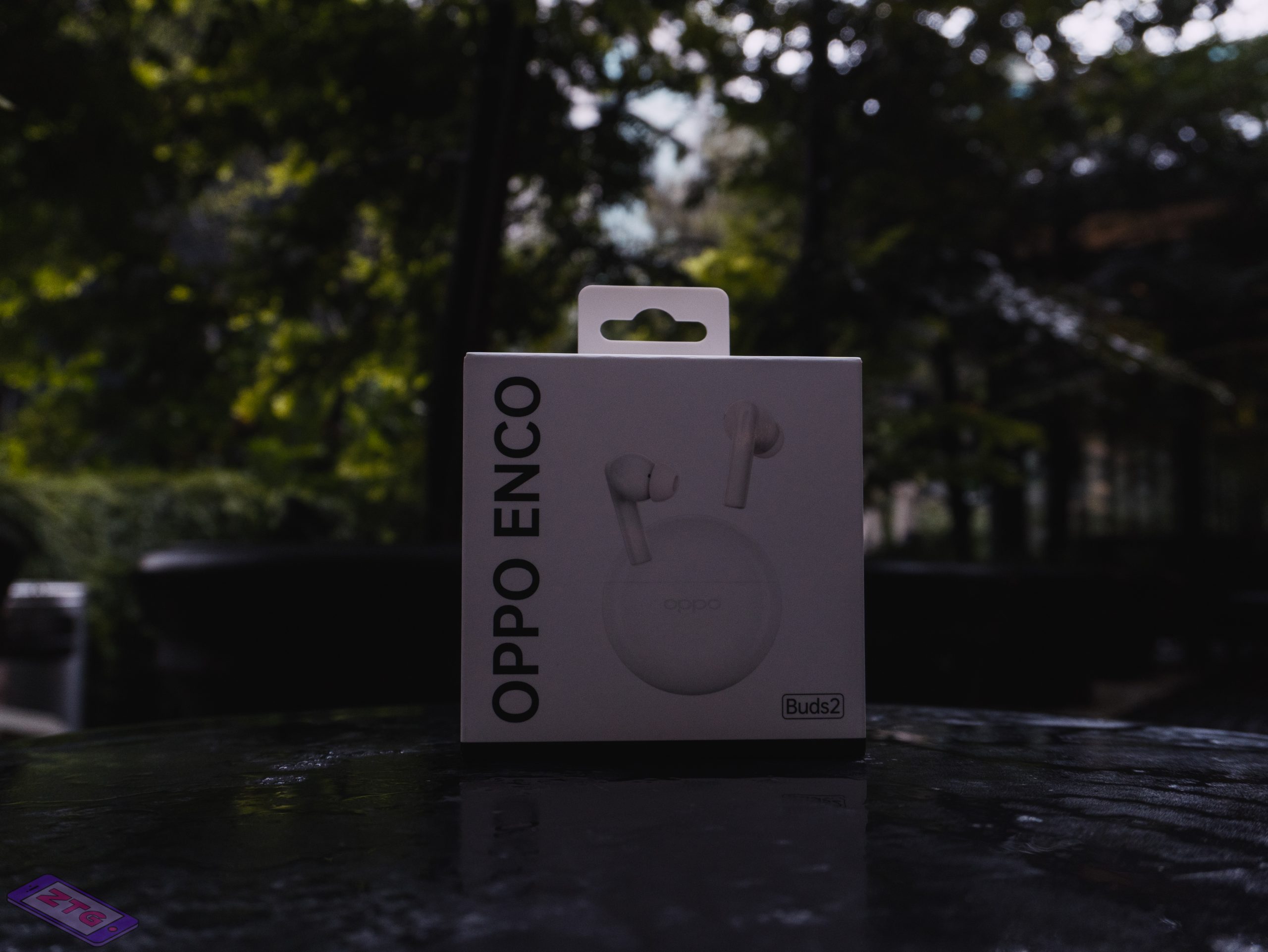 Out of the box you get the case and buds with a USB Type-C cable, extra ear tips and the manual. Initial pairing isn't done via a button on a case. You just simply slide them out and it'll already be on pairing mode.
The Software Side
The Enco Buds2 will work on any smartphone regardless of system, but we'll be looking into Android's for now. To access granular control, you'll need to download the HeyMelody app to get things started.
What Can You Do In The HeyMelody App?
Update Firmware
Noise Control
Customize Gestures
Customize sound effects and set presets
The interface is easy to navigate and nothing was hard to find. It actually offers quite the granular experience when it came to EQ customization. You get to choose from a few EQ settings that range from your typical music genres and that's about it. The default preset is "Original Sound".
Supported Codecs and Protocol
Bluetooth 5.2 (can even use one at a time using Single Mode)
AAC
SBC
The Hardware Side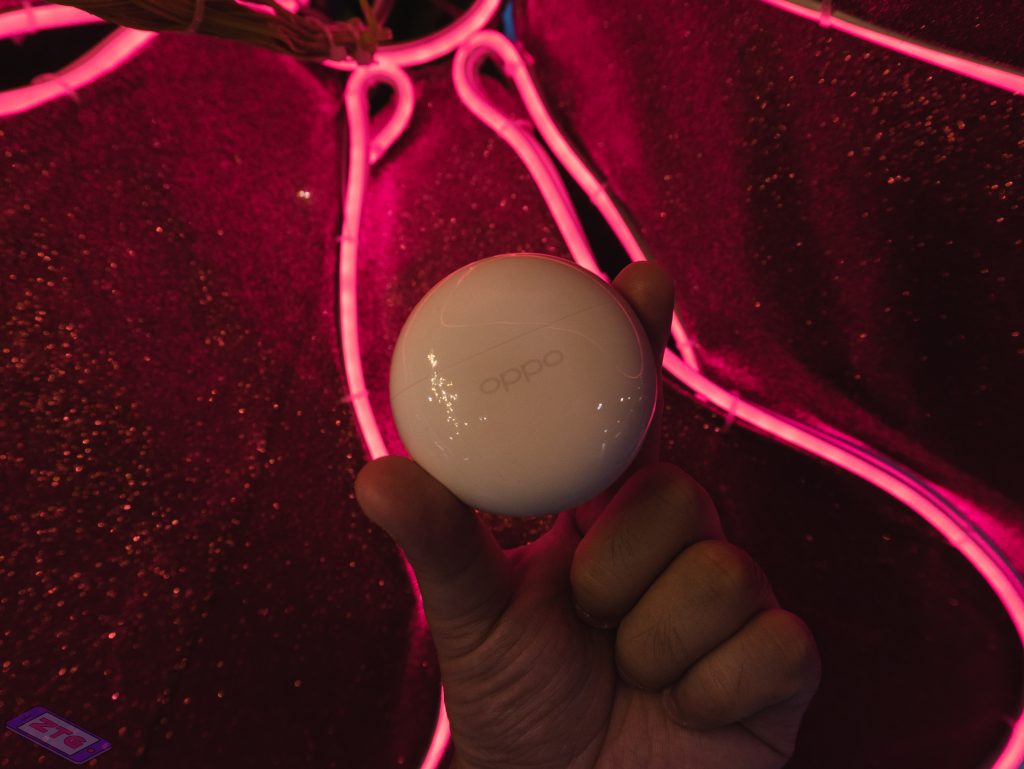 The Enco Buds2 uses 10mm dynamic-titanised drivers to drive your audio experience. They're quite bass-motivated with a warm bias, so this hardware environment is more suited for mainstream genres like EDM, Hip-hop and a handful of pop.
Tracks That Sounded The Best On The Enco Buds2
Nomadic – Higher Brothers, Joji
Me & You – NERO
Siam Rising – Wiwek, WUKONG
I Ain't Worried – OneRepublic
Clarity – Zedd, Foxes
Tracks That Weren't Great On The Enco Buds2
Crystal Dolphin – Engelwood
Pink Venom – BLACKPINK
NAM DANG NAM SOM – JARVIS
ETUDE – Nina Utashiro
Right Back Where We Started From – Maxine Nightingale
Analyzed
With the right kind of bass song, the Enco Buds2 really punches above its price tag with plenty of thumping that doesn't hurt the ears or cause any weird flanging. They're punchy enough to create immersion but impressiveness starts to diminish towards the mids and highs. They tend to get muted easily, so some tracks with lots of drums and percussion instruments get clipped together to sound like a chunk, which is not ideal, as the best experience is strived through balance where we can hear everything equally, in which these do the opposite.
What can fix this situation is simply not going above 60% in volume, on top of lowering the bass to compensate but that too can only go so far.
Phone Calls And Mic
Calls aren't particularly a stand out here, but a positive note here is how much better it fares here than on the Oppo Enco Buds. The stem design does serve a purpose, and since it's long, it's closer to your mouth, making it easier to pick up your voice. There's actually AI Noise Cancellation which employs math modeling to process data via a DNN (deep neural network). These help in predicting patterns in speech recognition and vocabulary building. This sounds impressive as it's actually using machine learning to help enhance your voice to your caller, and it is. It thrives only in one specific environment, which is a semi-quiet room. If you're in a shopping mall or a busy cafe, your voice is going to get drowned by the background and the AI Noise Cancellation doesn't work hard enough to filter your voice, and compensates by increasing treble to make sure you sound sharper, but my test caller had felt that I sounded like I was drowning in a sea of soft static.
Battery Life
The Enco Buds2 was able to last as long as their advertised battery life of 7 hours, making it ideal as a daily driver for work and commuting. The case provides an additional 3 extra charges, raking up a 28 hour total battery life. It also charges back up quickly too. A quick 10 minute top-up grants an hour's playback, so it's in-line with the competition now.
The case charges via USB-C or even wirelessly using a Qi charger for some wire-free goodness. A full case via wired charging will take about 3 hours.
Final Thoughts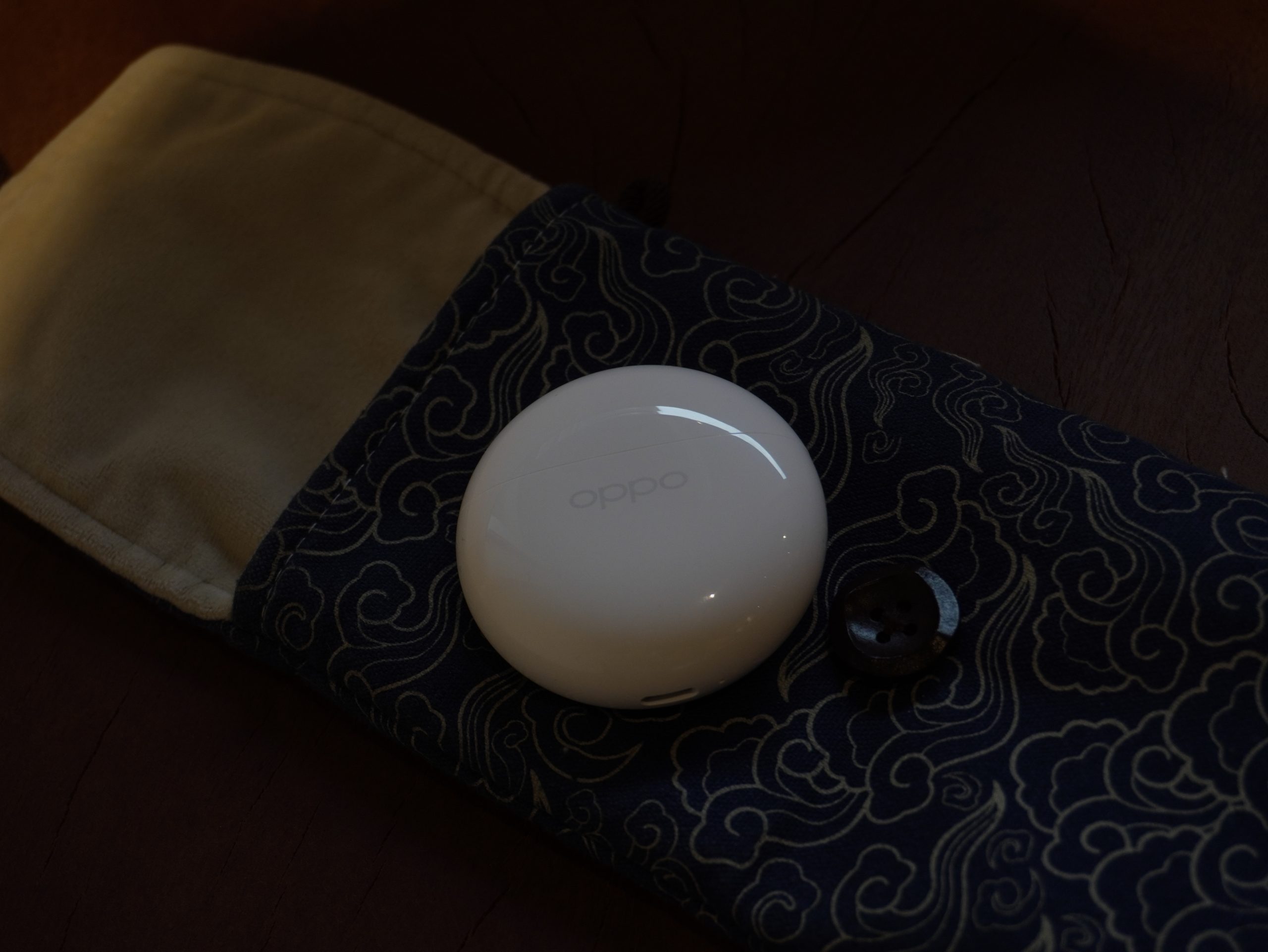 RM129 is a pretty aggressive price point and OPPO did a great job and making it so. The Enco Buds2 is a nice-sounding pair of buds that's heavily bass focused but offers to users everything they need for a decent music listening experience. The supporting HeyMelody app provides a good level of EQ customization and I think it's a must for you to install it.
If you're picking this up for calls, it's not great for it but in this price-range, this one might probably be one of the best (if not only) choices anyway.