Confident and performing
The nubia Red Magic 8 Pro is probably the best looking Red Magic device we've ever seen, promising great performance and realiability. It is not without flaws however. Read on.
Good
Very consistent gaming performance
Fast 30 Minute Charging
Built-in Cooling Fans
Fast heat dissipation
Ultra Sleek Design
Ungood
Weak tertiary cameras
Half-baked OS
Downgraded refresh rate
Outpaced by competition in terms of value and offering
---
Specs
---
CPU
Qualcomm SM8550 Snapdragon 8 Gen 2
Memory
256GB+12GB RAM RM 2999
512GB+16GB RAM 3699
Display
6.8″ AMOLED 120Hz, 2K+
Camera
50 MP, f/1.8, (wide)
8 MP, f/2.2, 120˚, 13mm (ultrawide),
2 MP, f/2.4, (macro)

16 MP, (wide), under display
Connectivity
Bluetooth 5.3, USB Type-C 3.1, WiFi 7, DisplayPort
OS
Android 13, Redmagic 6.0
Battery
6,000 mAh, 65W Fast Charging
Available Colors
Matte Black, Transparent Black and Transparent Titanium
Retail Price
256GB+12GB RAM RM 3299
512GB+16GB RAM 4199
The Sleekest Block I Have Ever Seen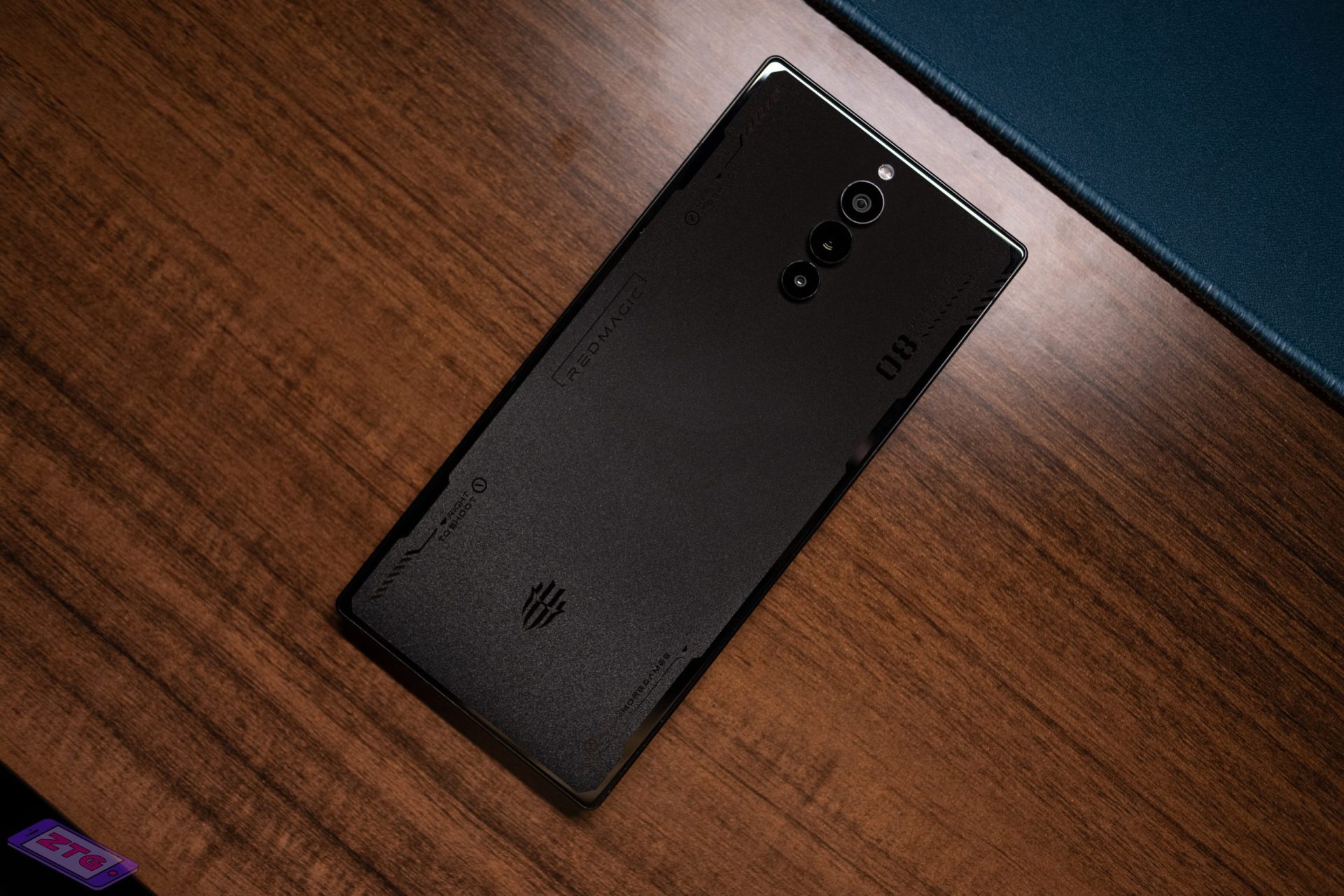 While the idea of a blocky phone isn't new, the Red Magic 8 Pro's execution of it is so unreal and good, even at the base model which is just black.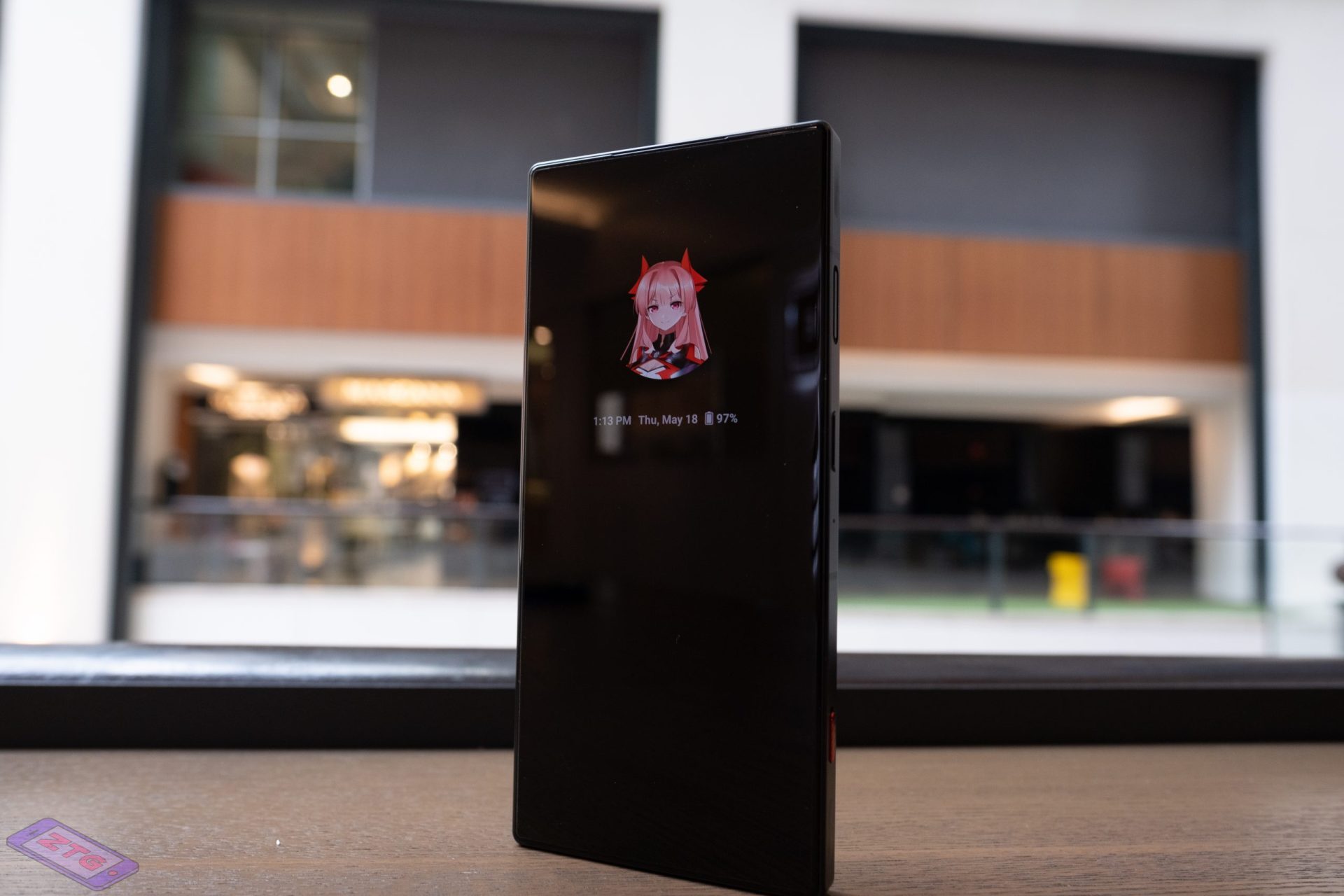 It's really premium in feeling, with a bit of a heft at 225 grams, but with its block-like design language, it really feels like you're holding a smaller Nintendo Switch tablet that's simply feels awesome to hold. It's just so clear cut that it can stand on its own with very little effort needed.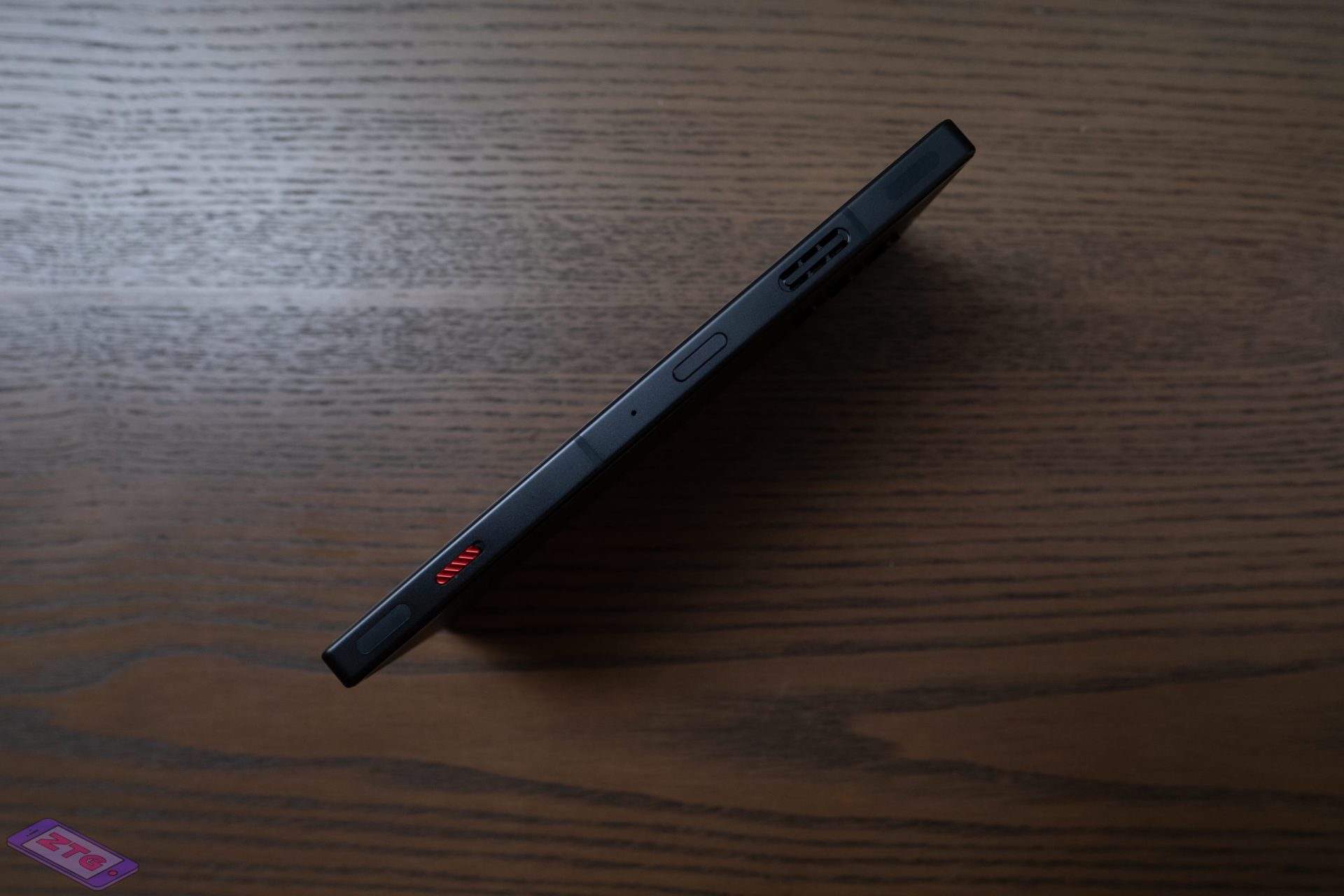 The button situation is laid out pretty straightforward, with the left side having just the volume buttons and fan grill, while all the fun is on the right. The right is where you'll have your gaming phone touch trigger buttons, the power button, another fan grill and a dedicated gaming space switch for you to instantly get into gaming mode. The gaming mode button comes in a nice shiny red with chamfered edges to make it easy to find. The red is really a nice touch here since Red Magic is all about that.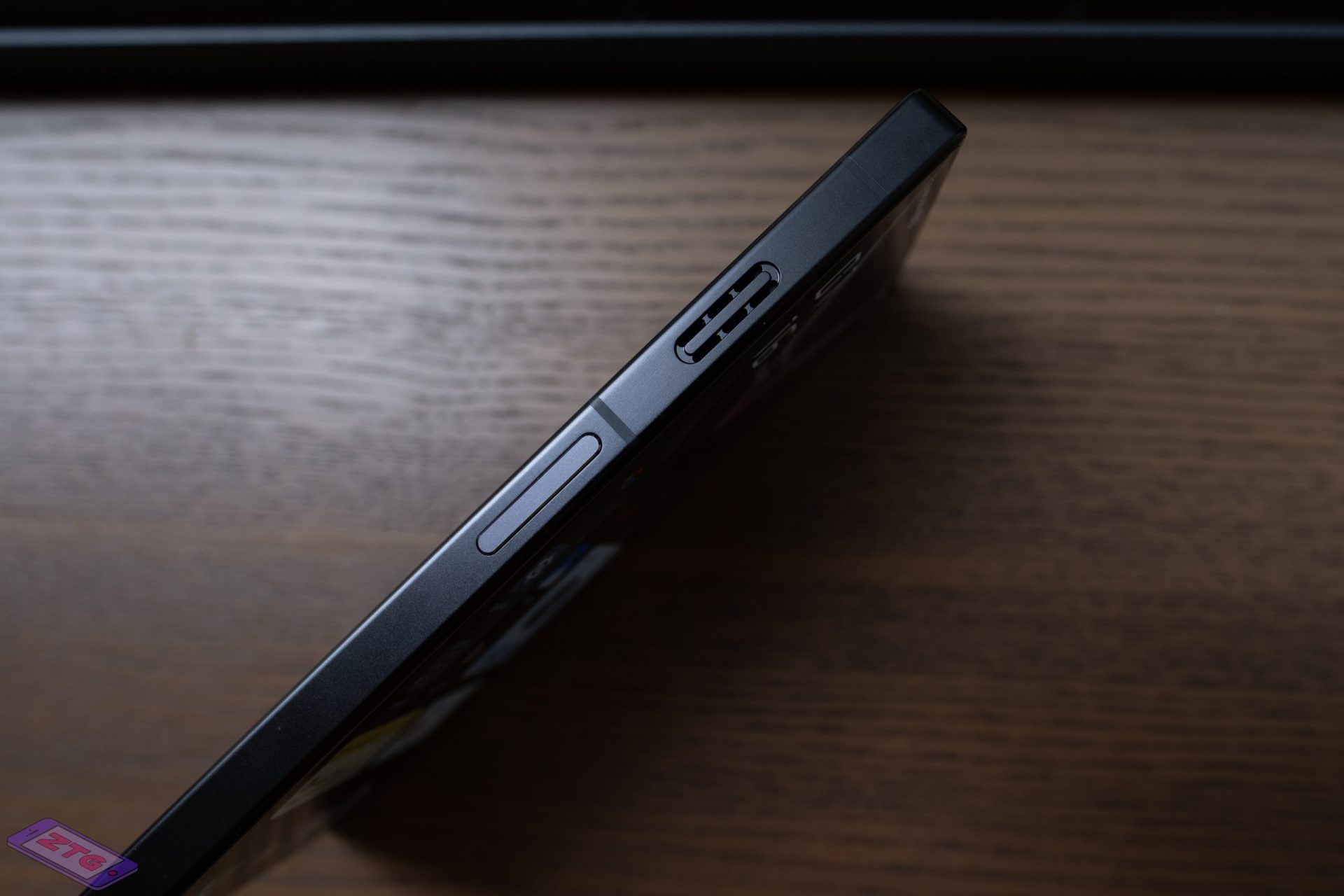 The back, oh I love the back. Our Black unit has a muted shimmering matte black finish that's ultra smooth and does away with all fingerprints. The camera module is vertically stacked and only protrudes out ever so slightly in their little rings. The approach for logos is pretty stealth-like, with the decals having a reflective glossy finish for light to shine back nicely in a classy way.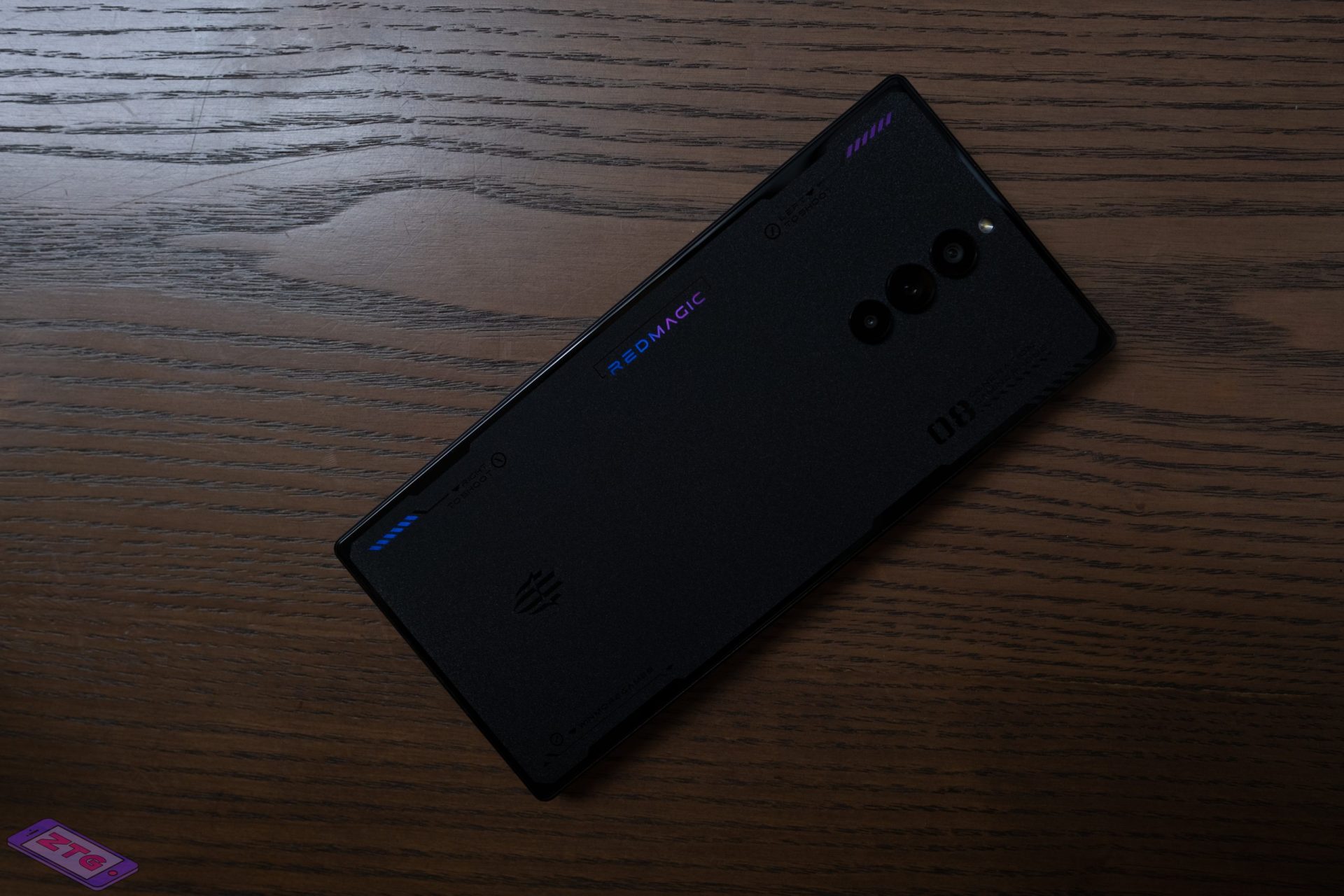 The right part of the back lights up, with a vent shape on each side to show where the trigger buttons are, as well as the REDMAGIC typeface in the middle. You can configure this to show notifcations, charging status and even what colors you want out of it. The Light Strip Settings are simple and straightforward, with a few effects and colors to choose from. It's bright enough and provides a zing to the otherwise stealthy black approach the Red Magic 8 Pro goes for in this release.
Unlike the transparent edition, you won't be able to see the built-in fan but you'll be able to feel and hear it when it's active. It's a key selling point of the phone that I will talk about later in the gaming section.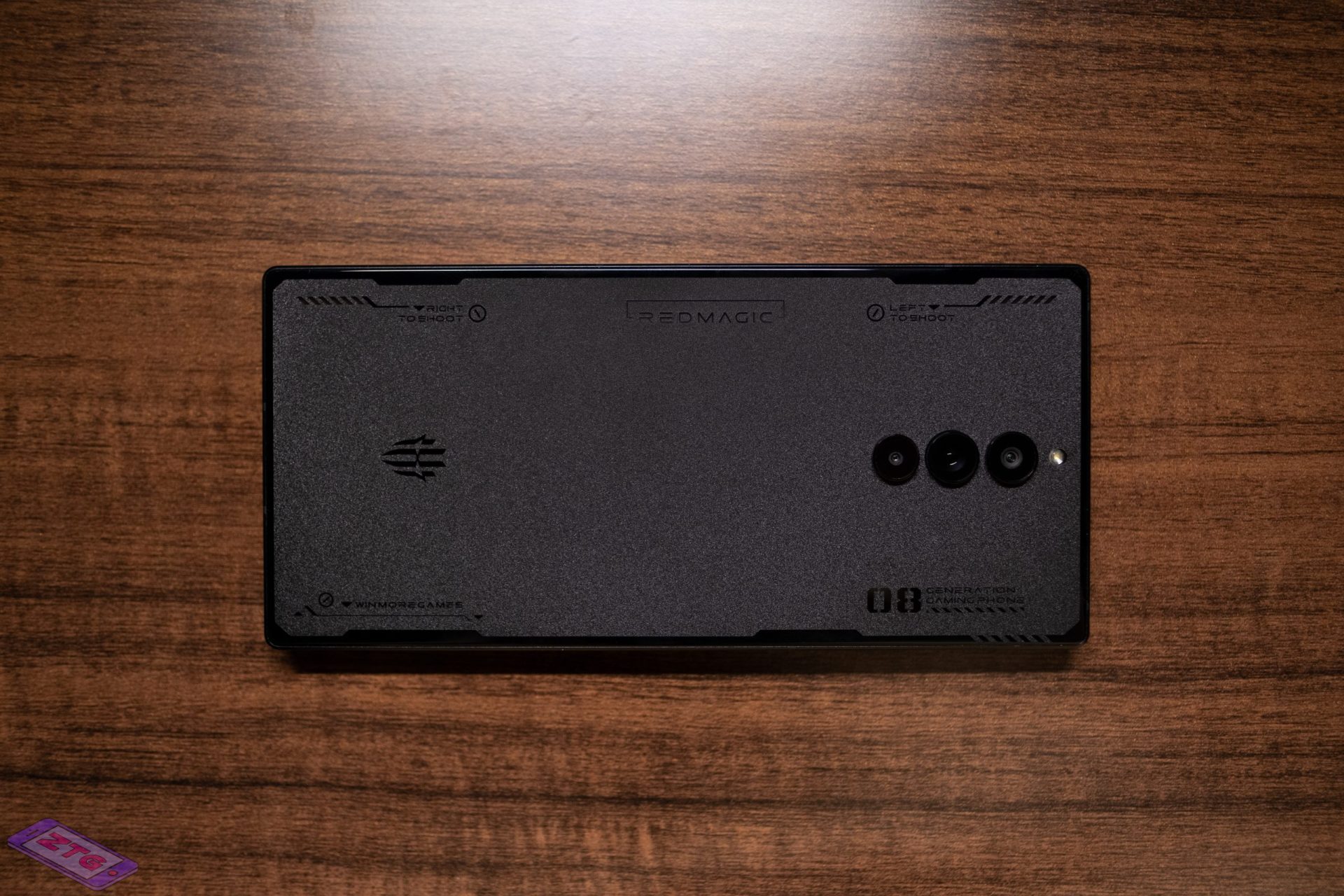 As A Gaming Phone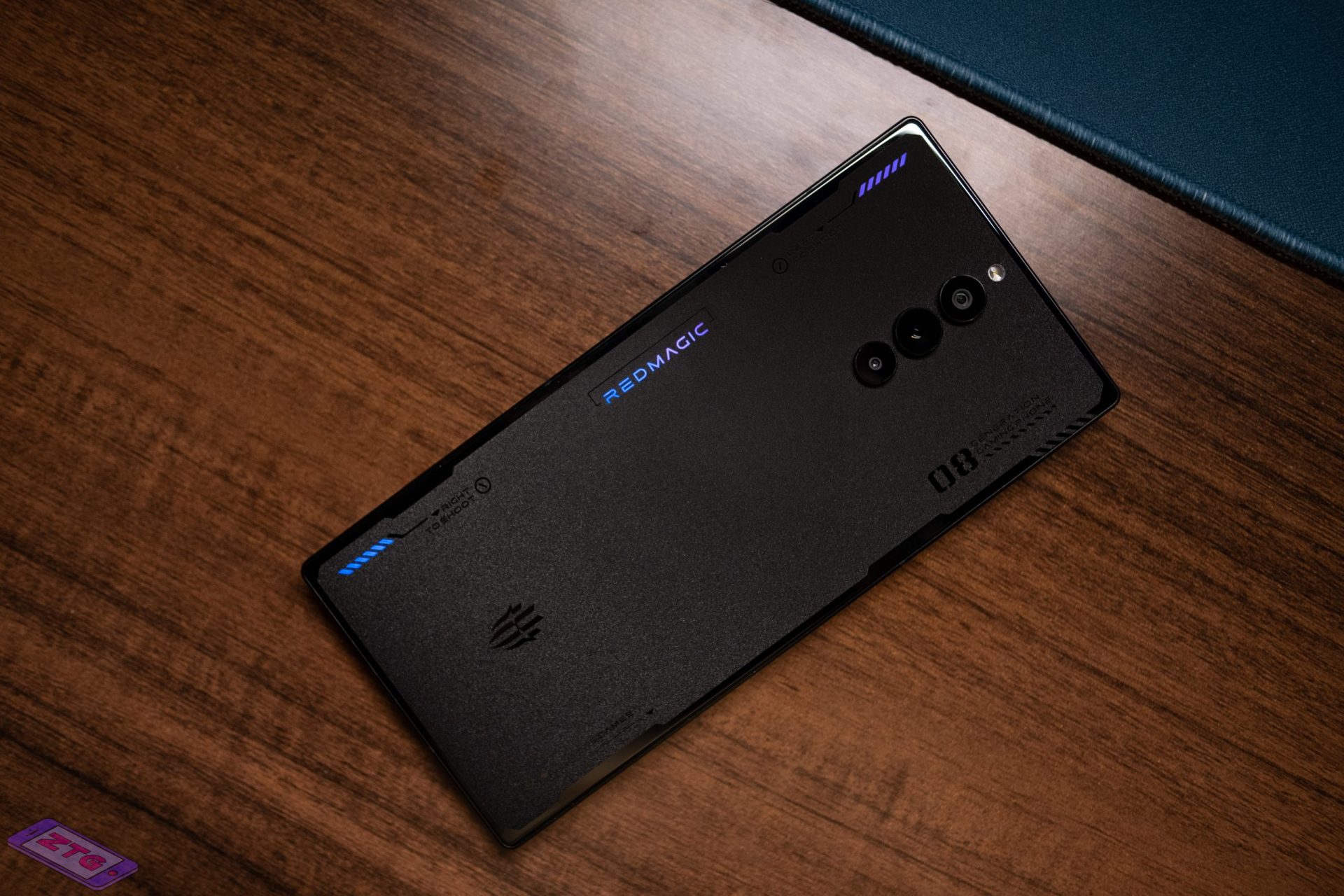 In addition to its powerful hardware, the Red Magic 8 Pro also has a number of features that are designed to improve your gaming experience. These include shoulder triggers, an RGB light bar, and a built-in fan that helps to keep the phone cool during extended gaming sessions.
The gaming performance of the Red Magic 8 Pro is excellent. It is powered by the latest Snapdragon 8 Gen 2 processor, which is the most powerful mobile processor available today. This processor, combined with 12GB of RAM and 256GB of storage, ensures that the Red Magic 8 Pro can handle even the most demanding games with ease.
The shoulder triggers are located on the sides of the phone and can be used to map buttons in games. This allows you to play games with more precision and control. The built-in fan helps to keep the phone cool during extended gaming sessions. This is important because overheating can cause the phone to throttle its performance, which can lead to a decrease in gaming performance.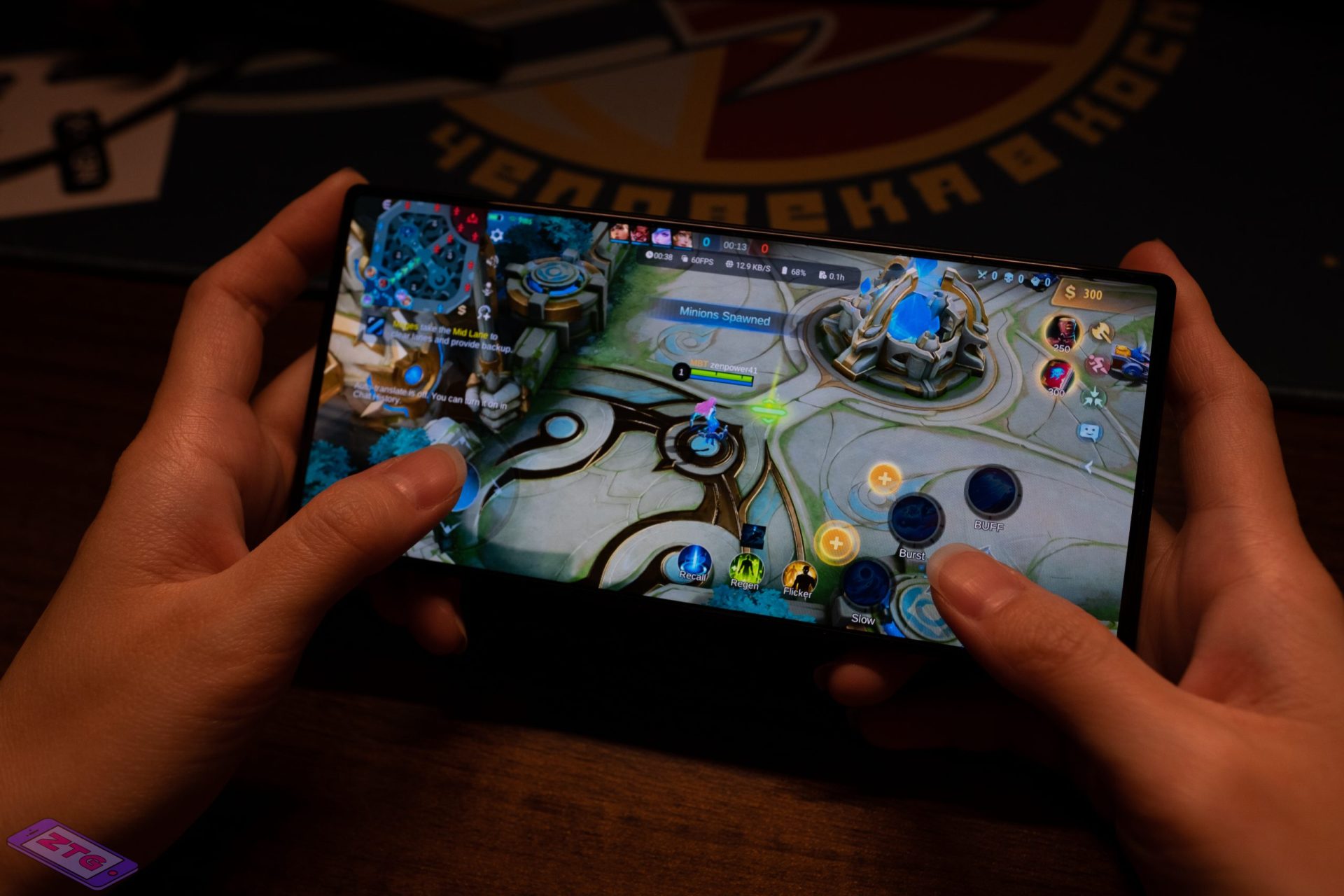 The Red Magic 8 Pro also has a 6.78-inch AMOLED display with a 120Hz refresh rate, which is a downgrade from the Red Magic 7S Pro when it came out which had a 165Hz refresh rate. To compromise, the Magic 8 Pro has an increased touch sampling rate of 960Hz in comparison to the 7S Pro's 720Hz, so you'll get an even more sensitive response to touch which could make or break a competitive match.
Refresh rate control is pretty good, allowing you to toggle between 60, 90, and 120Hz in the settings. The Red Magic 8 Pro also supports display output, and when you plug it into a compatible monitor with USB-C, the phone will essentially become a touchpad and you can enjoy your gaming sesh on a big screen. For added flavor, the Red Magic 8 Pro also supports external hardware peripherals so you can connect those wirelessly and have a near-desktop experience.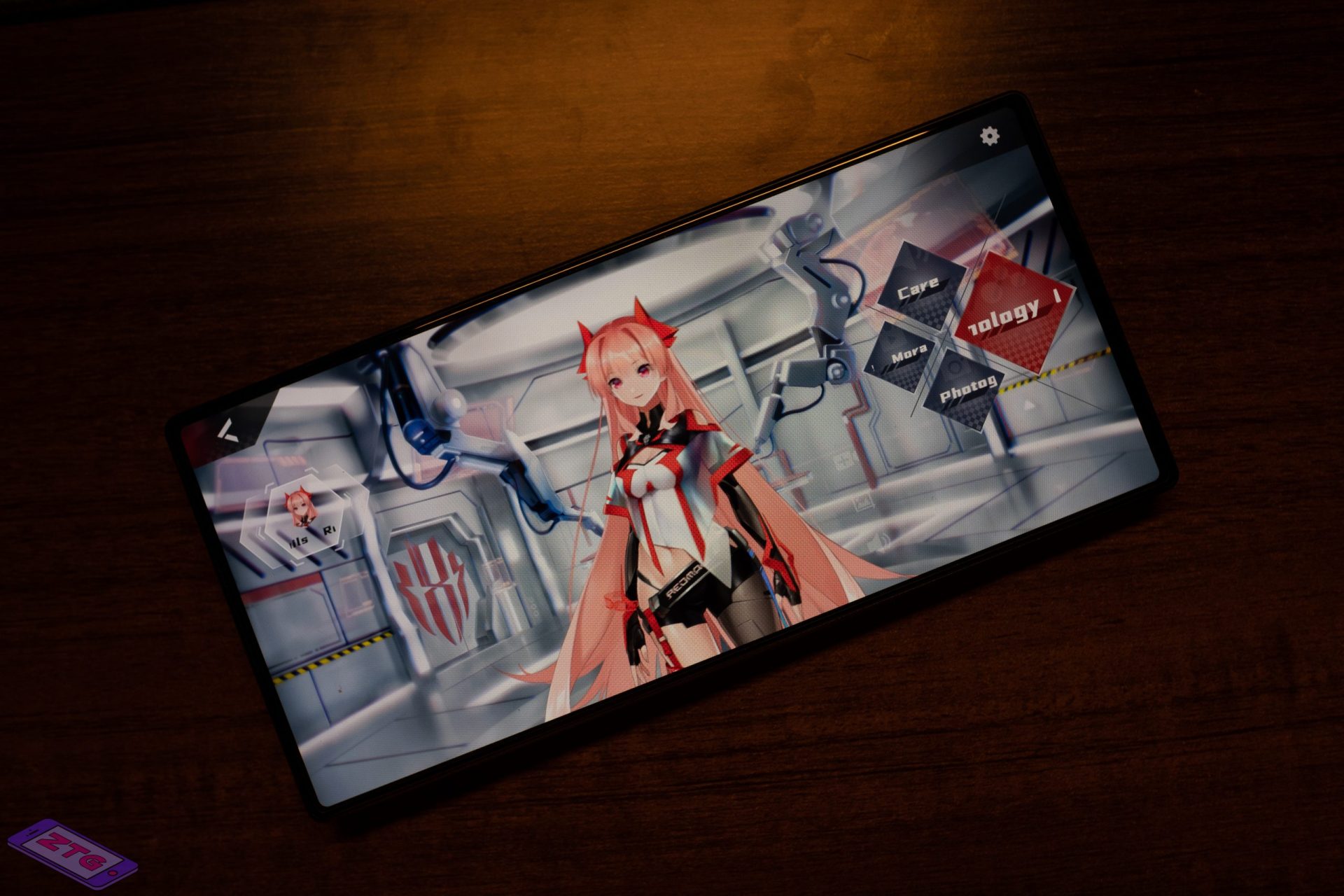 In terms of color accuracy, the Red Magic 8 Pro's display covers 100% of the DCI-P3 color gamut and 96% of the Adobe RGB color gamut. This means that it can display a wide range of colors accurately. The display also has a Delta-E of <1, which is considered to be excellent color accuracy. There's HDR10+ capabilities here so you'll be able to enjoy a wider and brighter watching experience since it combo's with the full edge-to-edge display that the Red Magic 8 Pro has.
Battery Life
The Red Magic 8 Pro has a 6,000mAh battery and supports 65W fast charging.
In terms of battery life, the Red Magic 8 Pro can easily last for a full day on a single charge. Even with heavy use, you should still be able to get around 6 hours of screen-on time.
Overall, the battery life and charging speed of the Red Magic 8 Pro are excellent. It is a great choice for gamers and anyone who wants a phone with a long-lasting battery. Furthermore, the Red Magic 8 Pro supports direct power, which they call "Charging Seperation", so you just need to plug in the phone, enable it in the status bar and it'll then power the phone directly without charging your battery. This is a MUST for gaming phones these days as the heat buildup caused by charge-playing is gets very hot and that's bad for any battery, inside and outside. The constant irritation of battery cells damages and degrades them faster than usual, compromising your battery health in the long run.
Here are some of the battery specifications of the Red Magic 8 Pro:
6,000mAh battery
65W fast charging
Here are some of the battery life tests of the Red Magic 8 Pro:
PCMark Work 2.0 Battery Life: 131 hours
GFXBench Battery Test: 6 hours 5 minutes
3DMark Wild Life Extreme Stress Test: 8 hours 30 minutes
With the included 65W GaN charger, a full charge takes about 40 minutes but in 30 minutes you'll already be in the high 90%'s from flat so I'd say it's fast enough.
The granularity of customization here is not bad. You're able to set performance modes, pretty much allowing you to choose just how much power you want your processor to push for a specific game. You can also set whether you'd want the fans to spin or not.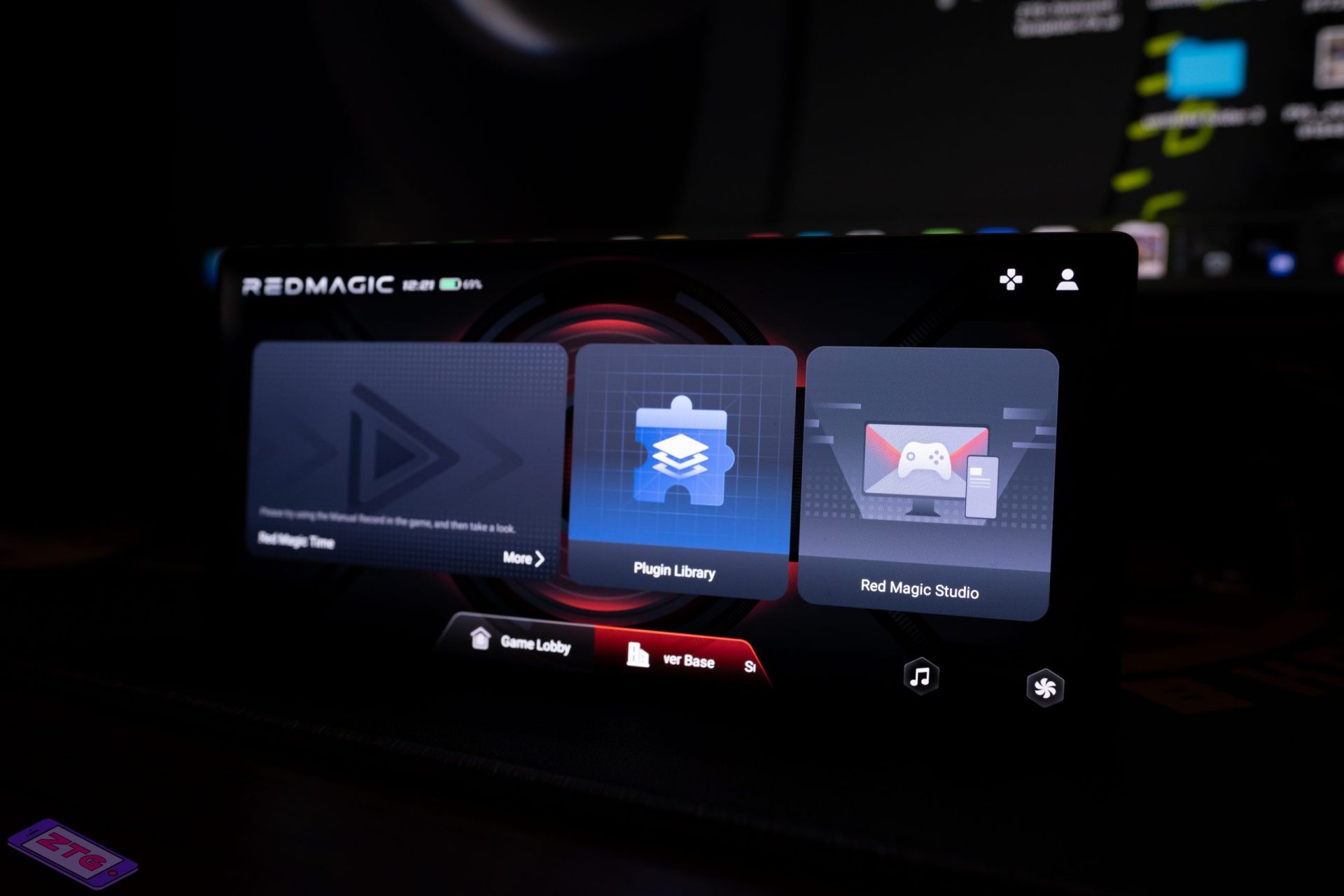 Plugins Library
The Red Magic 8 Pro has a set of plugins that serve a variety of uses, such as sound equalizer, double tap assist, investigate mode (center crosshair zooming), aim assist and 4D shock (haptic vibration customization). If you're a shooter genre lover, these plugins almost felt like cheating, I mean, being able to just zoom into your crosshair with a magnifier? that was nuts!
Red Magic Studio
From here you can even expand your gaming experience via Red Magic Studio, a PC app that you download where you can pair your Red Magic 8 Pro to your computer wirelessly/wired and play using the keyboard and mouse. We've tried that out and the experience was straightforward and easy to setup. I was concerned with the latency, but it proved to be minimal at best. You can even map mouse and keyboard inputs for the projected app for better controls and even be able to answer calls without interrupting the screen projection which is pretty cool.
Cooling
With the turbo fans on, I felt the heat being pushed out of the devices' numerous vents, and the back didn't feel too toasty at all. That being said, internal metrics measured the temperature to peak at about 41 degrees. That doesn't sound impressive, unless I tell you how the other phones fared. Devices like the Galaxy S23 Ultra, and HONOR Magic 5 Pro went to the mid-to-high 40s under the exact same intensity and duration, and that difference can be felt on your hands. It even gets higher than that on the OnePlus 11!
The fan spins up to 20,000 rpm which is FAST, and you'll definitely be able to hear it. It's up to 45 dB, so I recommend that you play with headphones on (there's a 3.5mm audio jack if you want wired) to not make it a bothersome experience for you.
I was the most impressed here, as everyone's been trying to bundle or sell you an external cooling fan, nubia does one better and just builds one into the phone itself. From this perspective, you save on buying additional accessories and pocket space as you don't need to lug an extra piece around just to play outside.
---
As A Camera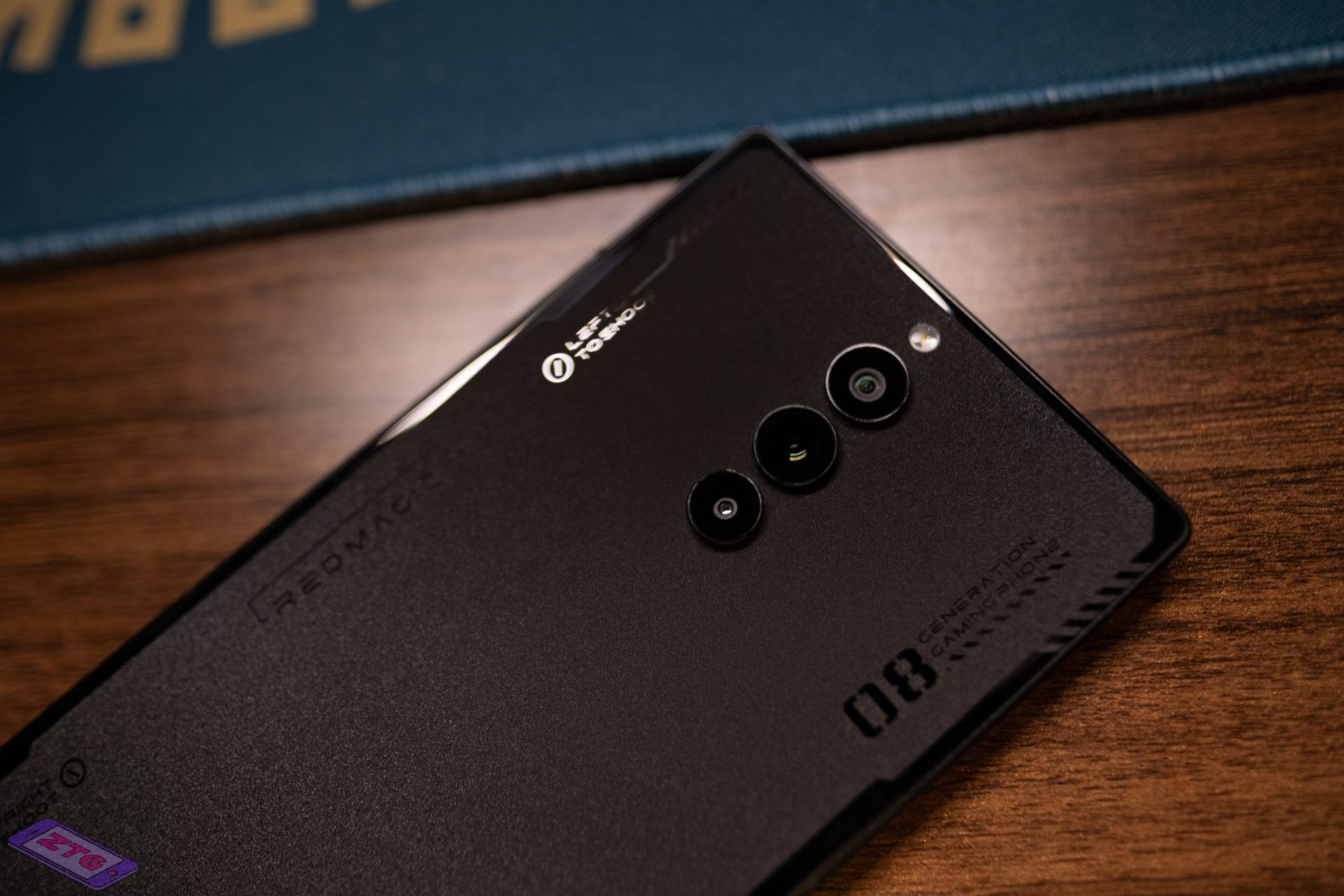 The Red Magic 8 Pro is equipped with a triple camera setup, consisting of a 50MP main that's flanked by the typical 8MP ultrawide and 2MP macro combo that we literally see from everyone else in the market.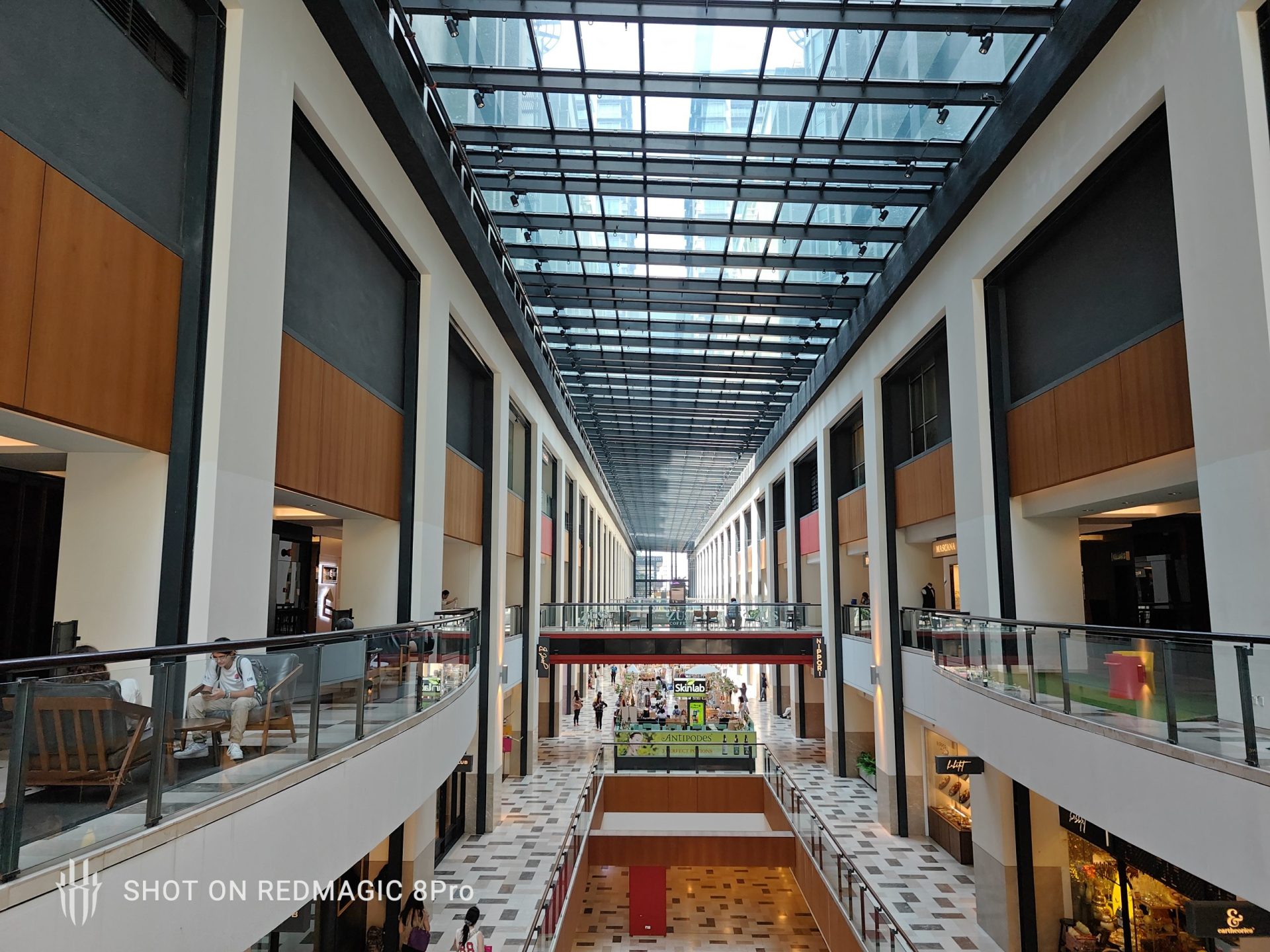 The main sensor measures up to 50MP (binned) and outputs to 12.5MP. In daylight conditions, it can really take some nice shots with decent colors. Dynamic range takes a back seat here, doing only a little bit of work this time so expect highlights to be a little muted with some noise slapped in.
You can also zoom using the slider, and it's all digital since the Red Magic 8 Pro does not come with a zoom lens. The performance for it is just passable as I find it decent though noise-control isn't working well enough and the details slowly decrease since it's a crop and not a true zoom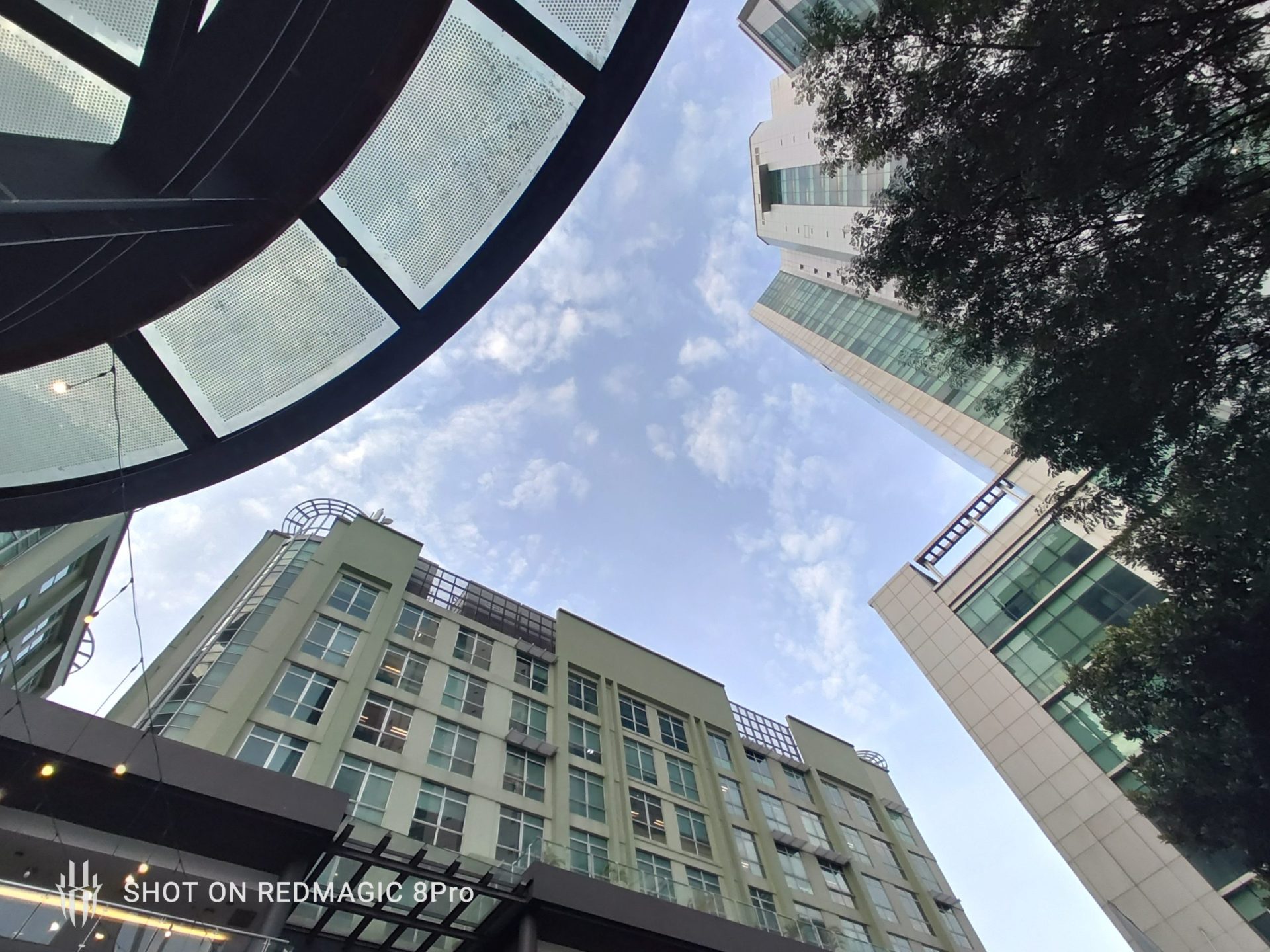 The 8MP Ultrawide performs like a midrange filler sensor. It's bland, washed out and doesn't produce a lot of detail. There's also a layer of unrealistic oversharpening to compensate for the lack of detail. It does the same thing as the main sensor, shooting in a dark exposure with the contrast boosted up. Only difference here is, you can tell so there's no subtlety in making it look natural.
The 2MP macro lacks focus of any kind, which makes it hard to lock. However it's not like every other brand out there that just slaps this sensor on and not give a care whether it will work out for you or not. The camera software for macro has focus peaking which helps in determining the best distance to shoot, on top of an extra zoom to close in on the subject without much movement on your end. Still, don't expect any wonders here, and you definitely need a lot of lighting to get things right here.
---
Selfies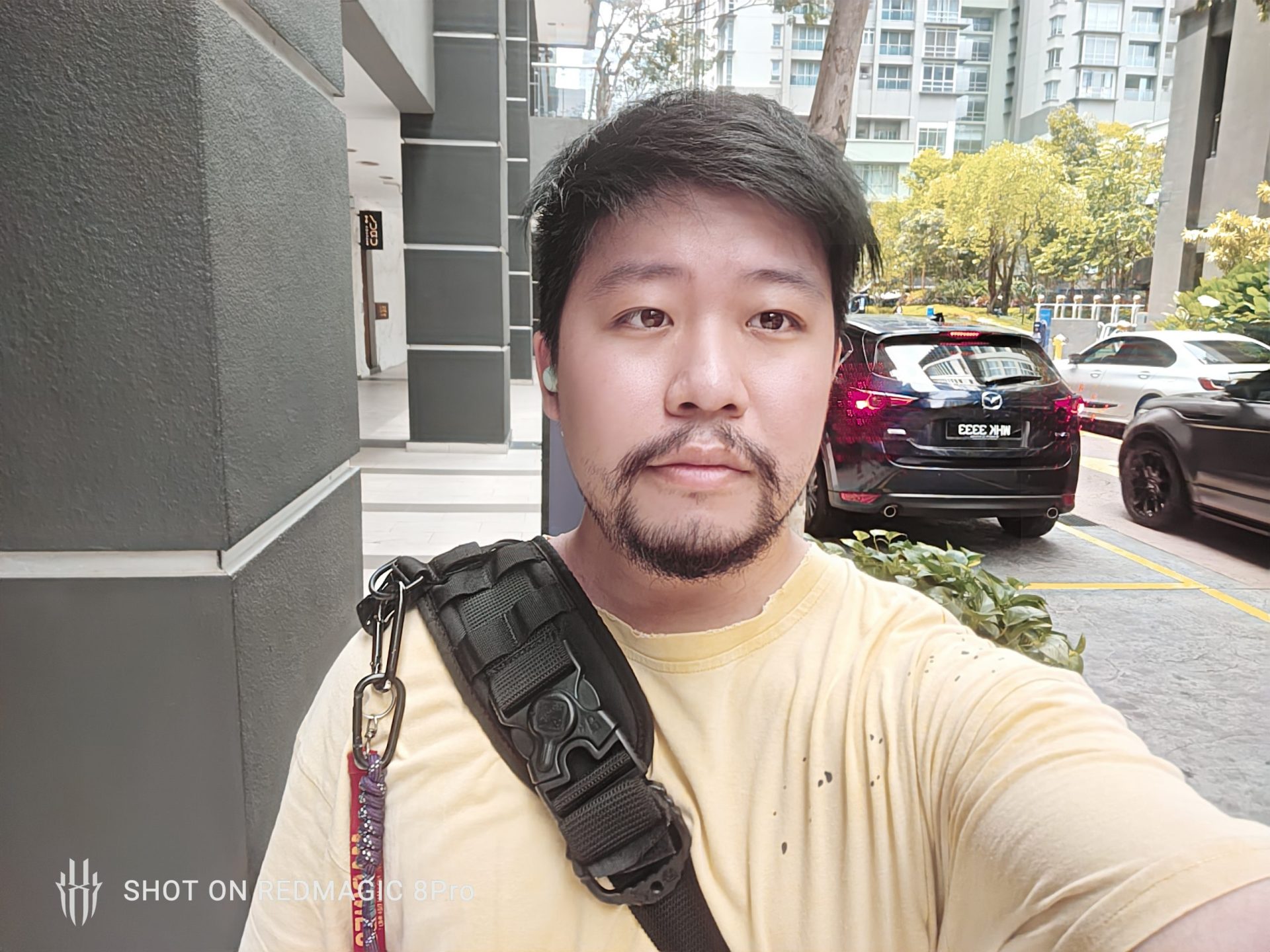 Selfies are in 16MP too, and it's basic. While not really a flaw, it's simply because the selfie camera is hidden under the display, and therefore need a little more aggressive upscaling and de-noise to really get results. It does the job, and I don't really wanna complain here because I would rather have the full edge-to-edge display without any visible punch-hole since it is a gaming phone after all so I won't be harsh here.
---
Is This What You're Looking For?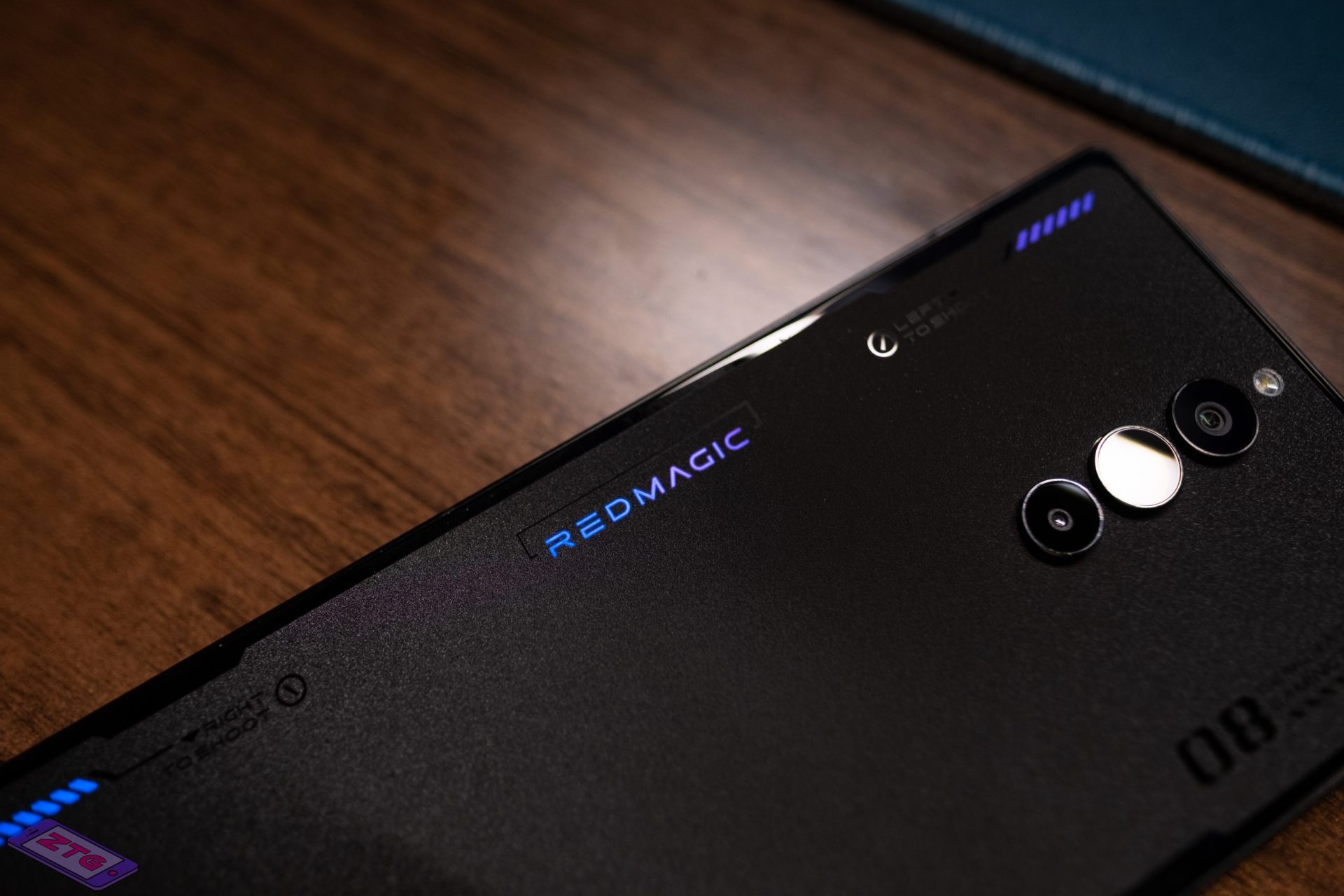 If you're someone who demands excellence and pro-level hardware for your gaming, then the Red Magic 8 Pro is worth taking a look into. With a responsive, sensitive screen with great colors, there's no argument to be had here if you're in the mobile esports scene looking to go pro. Though I say skill is more important, there's no harm upgrading the hardware side of things to go with it. You'll appreciate the stealthy design and useful built-in cooling fan no doubt.
As an all-rounder, I don't think it's there simply because the camera is a let down. The under-display tech is good, but the image output there is simply unacceptable. The camera software itself is not optimized enough to create a competent image taking experience. The rear cameras system is below average with the main wide sensor leading the pack as always. You'll also have to deal with a badly translated operating system unless you already know Mandrin. Otherwise, nubia has a long way to go in the software front.
So, if you take it at face value, as a gaming phone that deliver excellent performance, then you may step forward with this, so long as you can live with the drawbacks.