"MSI, renowned for its commitment to quality and performance, joins forces with CAPCOM, a gaming industry giant known for the Monster Hunter series. This collaboration leverages the expertise of both companies to create a collection of aesthetic and technology gaming products,"
Sam Chern, MSI Marketing Vice President.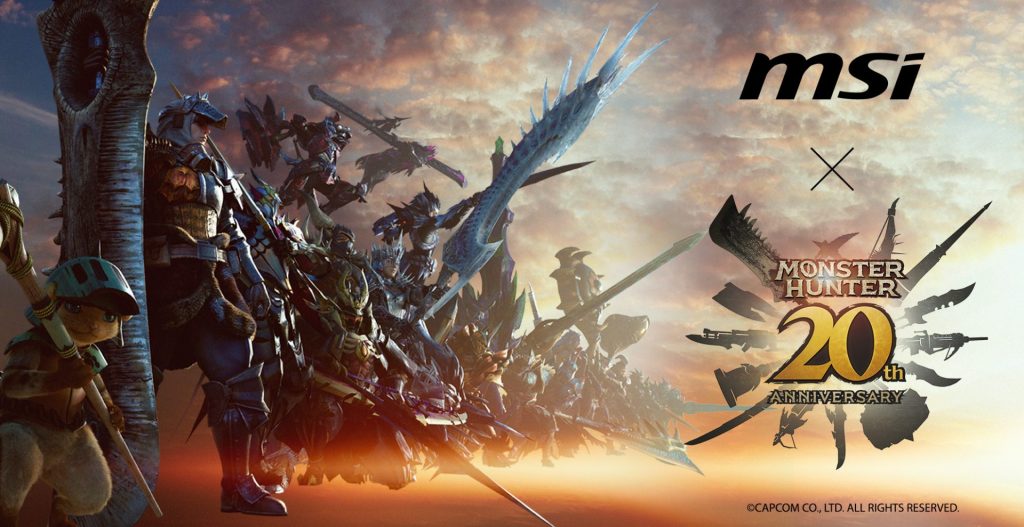 MSI and Capcom have announced a partnership to celebrate the 20th anniversary of the Monster Hunter series. The partnership will include a range of limited-edition gaming peripherals inspired by the Rathalos, one of the series' most iconic monsters.
The products will include gaming laptops, monitors, graphics cards, motherboards, cases, liquid coolers, and controllers. MSI says that the products will "infuse the majestic aura and power of the Rathalos into a captivating range of limited-edition gaming peripherals."
The limited-edition products are scheduled to be released in March 2024, to coincide with the Monster Hunter 20th-anniversary celebration.
Useful Links
MSI: https://www.msi.com
MSI YouTube: https://www.youtube.com/user/MSIGamingGlobal
MSI Facebook: https://www.facebook.com/MSIGaming
MSI Instagram: https://www.instagram.com/MSIGaming
MSI Twitter: https://twitter.com/MSITweets