Normally we have gaming mice and keyboards to review, so it's real special when we go off the rails and get something like this. The Signature M650 made by Logitech is a fine little tool you can slip into your backpack without even noticing. It's a productivity focused wireless mouse that looks unassuming but does quite alot when you learn more and more about it.
Design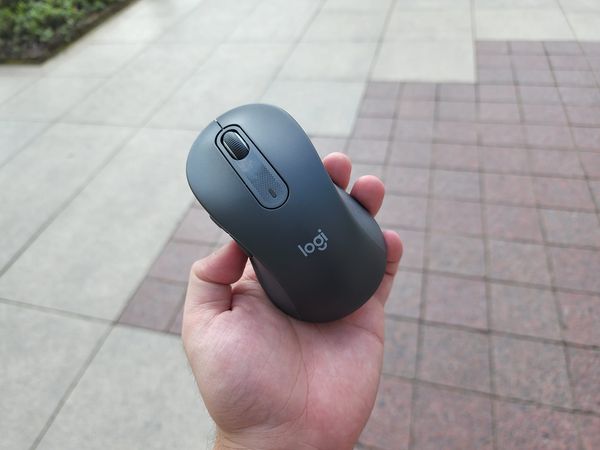 The M650 is versatile and ambidextrous friendly. It's available in 3 variants; small, large and left-hand (these are seperate purchases). We've gotten the L size and it managed to be the perfect size for our hands. The body is mostly black with a silverly scroll wheel that's rubberized for grip.
The left and right mouse buttons follow the same style as some of Logitech's existing mice, being really silent while still retaining some semblance of clickiness. There are 2 side buttons as well, giving you your standard back and forward commands that you can configure to be something else using Logitech Options+.
The bottom is where the PTFE mouse feet are for gliding as well as the battery compartment where the Bluetooth dongle and battery are hiding.
Connectivity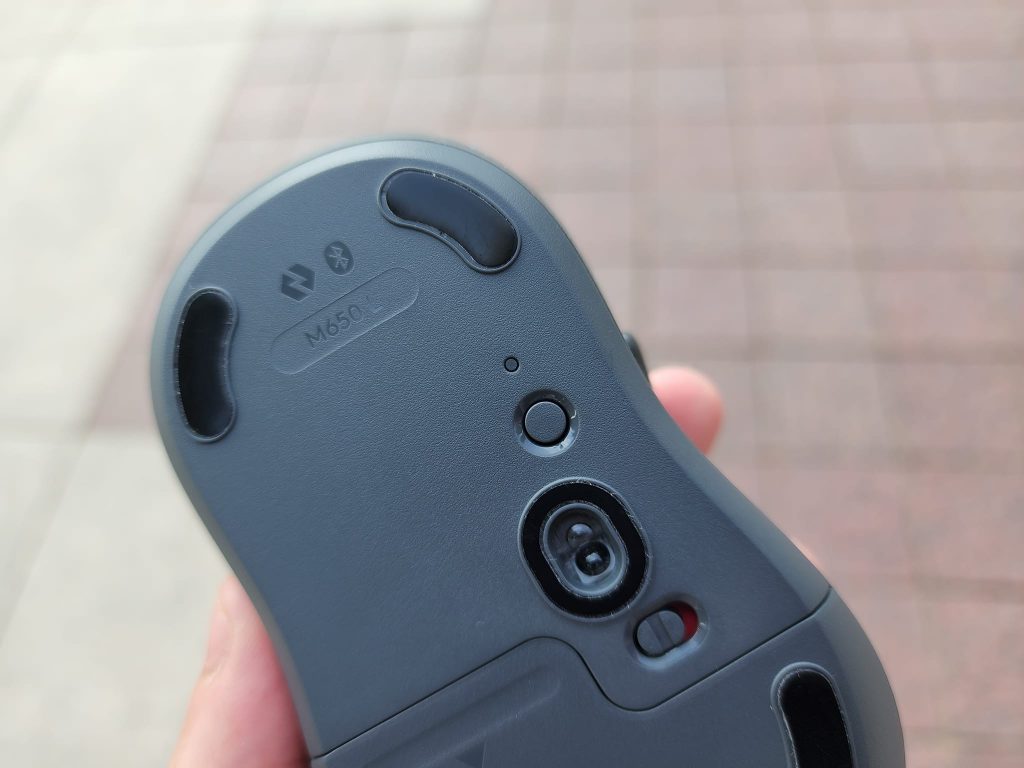 The M650 is a wireless mouse with no wired option, and can only be paired to 2 devices in an instance. It can only have 1 Bluetooth profile, while the other connection will have to rely on the included dongle. To switch between these modes, you'll have to press the round button that's around the sensor for about a second or 2 and it'll switch profiles. There'll be a flashing indication light that'll tell you which mode you've left it on so there's nothing more to it there.
The next question is whether it's a fast mouse. With a fixed polling rate of 125Hz, it's a regular as regular can be. Sensitivity wise it picks up movement based on its CPI range of 400-4000, so how you configure it is how fast you want the mouse to pick up your movement. Again, these are normal numbers for office-targeted mice. There's no on-the-fly CPI switching, so you'll be relying on the Options+ software to slide your percentage to your desired sensitivity. This will take some time for your to find your sweet spot, but you'll only have to do it once.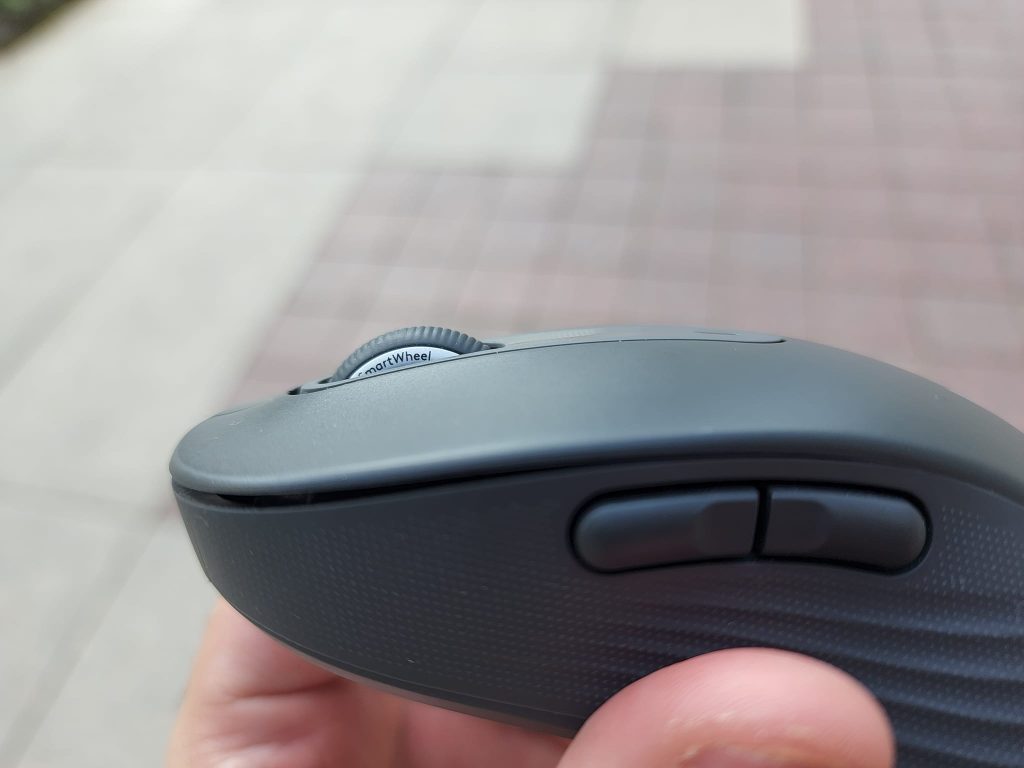 Okay, so SmartWheel is where it's at. This quiet scrolling wheel adapts between modes based on how your scrolling finger is moving. If you require line-to-line precision, you just need to scroll as slow as you can and the wheel would be really slow and patient. When you need to get to the bottom of whatever you're doing fast, simply flick it and it'll go full speed. This kind of precision is definitely appreciated for all things productivity, and we last enjoyed a rendition of it back on the MX Master 3.
Customization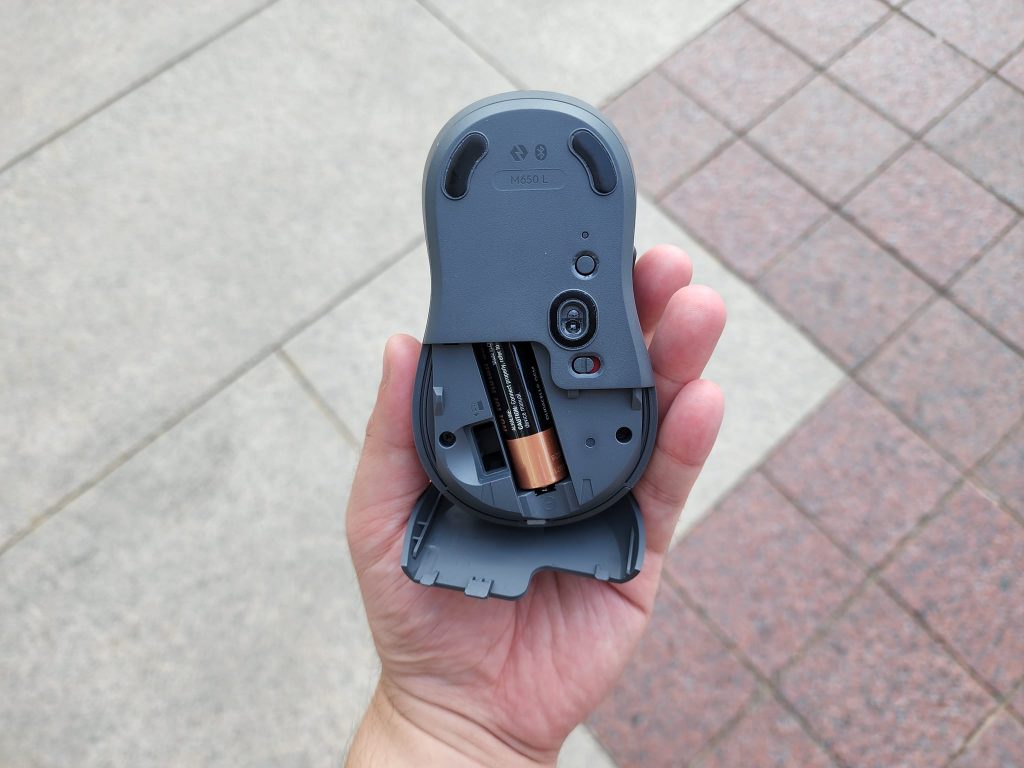 As we've mentioned before, you'll be relying on the Logitech Options+ app for all things configuration. From the app you can configure all 5 available buttons to do your bidding, as well as adjusting CPI sensitivity for the right amount of movement. It's a well made app that handles everything for you so I do recommend installing it on at least 1 of your systems so that you can configure anything you need when the time comes.
How Can I Not Recommend This?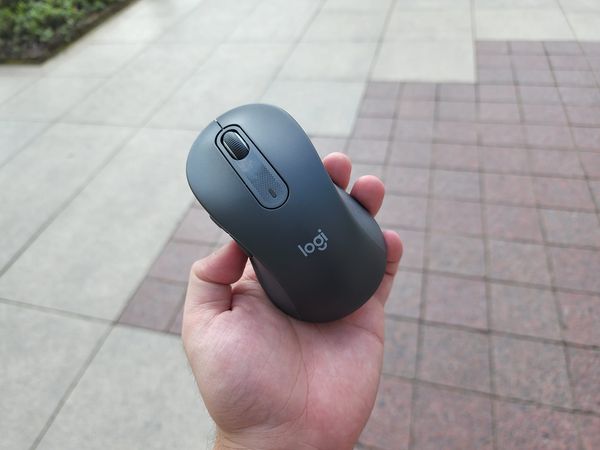 It's a simple wireless mouse with a modest price tag of RM 159 that covers the most important base, which is variety. Variety in a sense where hands of almost all shapes and sizes can enroll onto such a layout without feeling left out or too uncomfortable. Available in 3 colors, Rose, Black and White (just like the Pebble series), the Signature M650 managed to be straight to the point with a great SmartWheel and a (up-to) 2 year battery life on a single AA battery.