With the recent launch of the HUAWEI Mate50 Pro in Malaysia, it's not just the phone and its camera that fans and eyes are looking at, but the general narative of having access to Google apps and services that made the launch huge.
Both past and current events had disallowed the China giant access to GMS (Google Mobile Services), leaving HUAWEI with only their own HMS (HUAWEI Mobile Services), which more or less wants to offer a GMS experience with a bit more localization in the mix.
So What Is Lighthouse?
Lighthouse so far is one of the most successful and seamless solutions to getting GMS into your HUAWEI device that's developed by a 3rd-party named Skywalker. The workaround is based on an already available MicroG that's modified by Skywalker. This solution is however not available on all regions in HUAWEI AppGallery so be sure to check here if you can download it. It's also worth noting that Lighthouse works only on certain HUAWEI devices between 2021-current.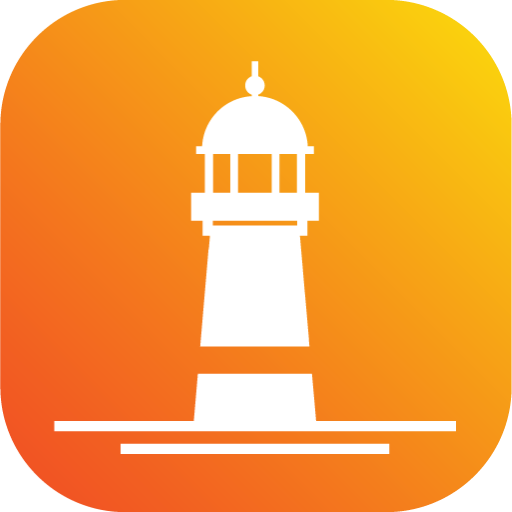 microG GmsCore is a free software reimplementation of Google's Play Services. It allows applications calling proprietary Google APIs to run on AOSP-based ROMs like LineageOS, acting as a free replacement for the non-free, proprietary Google Play Services (sometimes referred to as the more generic term "GApps"). It is a powerful tool to reclaim your privacy and freedom while enjoying Android core features (although apps you use that take advantage of it may still be using proprietary libraries to communicate with microG, just as they do when communicating with the actual Google Play Services).
For the most part, it's just a developer working on an open source project that's totally legal and legitimate.
Security – Will It Steal My Data?
Based on our fellow media friend HelloExpress' deep-dive, Lighthouse seems relatively safe, since AppGallery goes through thorough security screening and 4 layers of security before allowing the app to be listed on the platform. To be honest, no app is perfectly safe from malicious attacks, data leaks and security breaches so from time to time you do see certain apps delisted on even the Google PlayStore once a breach has been discovered and to give developers time to patch it. Otherwise, if the developer was the one injecting the breach, their app and profile would simply just be delisted and banned from Google platforms, and by extension of that protocol, Huawei's AppGallery.
There's not much data on who Skywalker is, but only his working methodology which was found on XDA Developer. It's literally a trimmed version of an open-source project that simply adds the ability to use certain Google Services that HUAWEI lacks.
As much as it is working and your data is safe, no one can guarantee the integrity of your Google account used on Lighthouse, so be sure to beef up your accounts security using two-factor authentication and setting a recovery phone number / email so that you can quickly recover your account should you encounter someone intentionally accessing your data on your used account.
The Steps
Installing and using Lighthouse is a very easy and painless procedure.
Search for the 'LightHouse' app in HUAWEI AppGallery
Download and Install it
Go to Setting > App > LightHouse > Setting Button (top right corner) > Add account > Sign in to Google account
Done
Be sure to approve all needed permissions that Lighthouse needs to make it work. You can check what you have approved / disapproved using the Self-Check tab in the Lighthouse app itself. It's also worth mentioning that Lighthouse is a constant, running background service on your device, so please do not let any battery optimization close the service otherwise the apps will not run after a period of time.
Once you have done all the above steps, simple use Petal Search to download any Google-reliant apps such as Google Docs, YouTube and run them. It should be able to run and signed in with the account that you punched in.
***Special Note***
– Not ALL Google Service-reliant apps work due to some hard-coded requirements, so try slowly.
– Try different apk files from different platforms if one simply doesn't work.
– Lighthouse does not install Google Play Store for you and it won't work even if you tried.
– Here is an updated LIST on what Google Apps work so far, including partial function.
What Do We Think?
While it is a major step forward for HUAWEI, it's only because a developer outside of the company took the steps to test and build it to work today. We don't know when or even if Google would issue patches to prevent Lighthouse from working later on, but since this has riled up the development scene to be more proactive again, we might even see the Lighthouse app being constantly updated to counter Google's potential sweeping efforts in the future.
The HUAWEI Mate50 Pro is out now, and its presence in Malaysia had been well received, with some thanks to Lighthouse, well, lighting the way.