Starts from RM 4599
The Illegear Arte is a highly portable, ambitious creator laptop that packs a mean punch. If you're a work-focused individual that's looking for a lightweight solution that's capable of heavyweight tasks, then the Arte would be the perfect buy.
Performance (Multimedia Work)
8
To love
90Hz Panel
AC + USB-C Charging
Well-calibrated Display
Upgradeable RAM
Full-SD Card Slot
To Love'nt
Can run hot during intensity
Battery Life could be longer
---
SPECS
CPU
(Review Unit) 11th Generation Intel® Core™ i5-11300H Processor (Four Core, Eight Threads, 3.1GHz to 4.4GHz), OR 8M Cache or Intel® Core™ i7-11370H Processor
GPU
Integrated Intel® Iris Xe Graphics
RAM
Supports Dual Channel DDR4 (Occupied by 8GB x 2)
Two 260 pins SODIMM sockets, support for DDR4 3200MHz
Storage
Two M.2 2280 SSD (1 occupied with 512GB Samsung SSD), PCIe Gen3 x2 and PCIe Gen4 x4 interface (RAID 0/1 support)
Display
14″ 90Hz iRIS WQXGA 16:10 Anti-glare IPS sRGB 100% INFINIVISION Display (400 nits)
Weight
1.04 kg with battery
A slap to the MacBook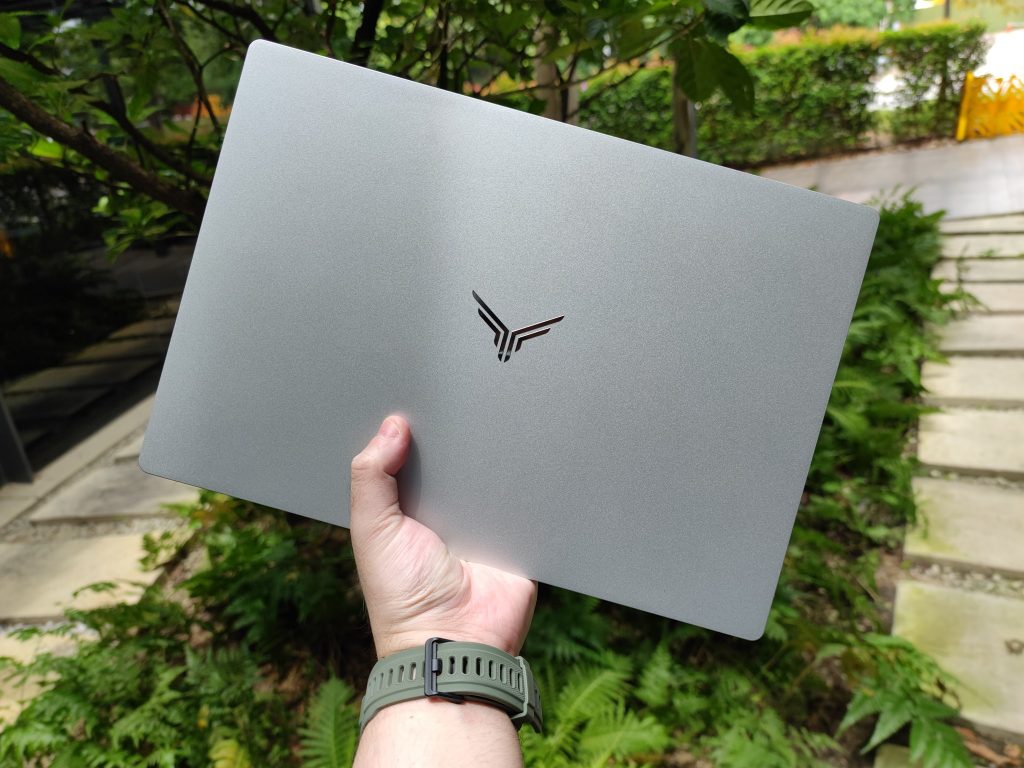 From a distance, the Illegear Arte 14 looks like a MacBook, which I'm totally a fan of. It's a gorgeously sleek aluminum sandwich that weighs just a kilo, perfect for carrying with one hand or slipping into a nice little case.
Jaw-dropping display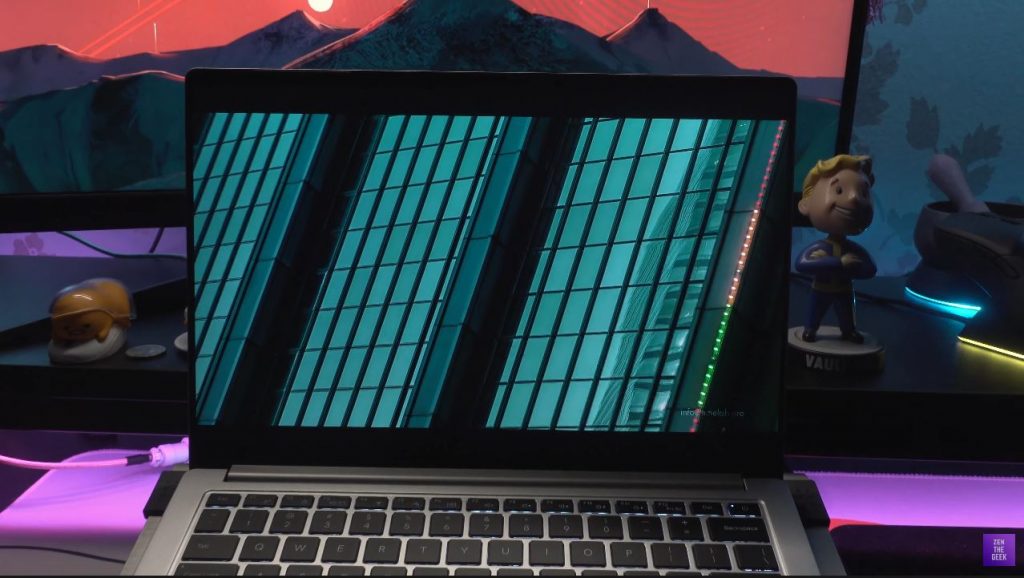 When you lift up the lid, it's a whole new experience. You'll see a perfect, near bezeless screen that houses their INFINIVISION WQXGA Display with a MacBook-esque 16:10 aspect ratio. The panel is calibrated by Illegear for better colors and all I can say is, it's not terrible. Colors were actually good and I'm glad that they didn't have to force themselves to get Pantone validation that would potentially up the cost for not the best reasons.
Nevertheless, the Arte 14 proved to be ideal for photo and video editing, being able to represent colors not only accurately but beautifully too. A plus is also a full-sized SD card reader that's part of the Arte's robust set of I/O ports. It just makes it easier to off-load media off your cameras and devices for immediate editing.
---
For Work, with some play in-between
The Arte 14 is also quite a strange one, and we are heading back to the display again before anything else. The display is also capable of going up to 90Hz, and that makes navigation all the more smooth. Combined it with a crisp 2880 x 1800 native resolution, everything seemed perfect except for the battery life. Because we're dealing with a rather high resolution that's paired to such a refresh rate, it was destined to draw more power no matter what we were doing with it.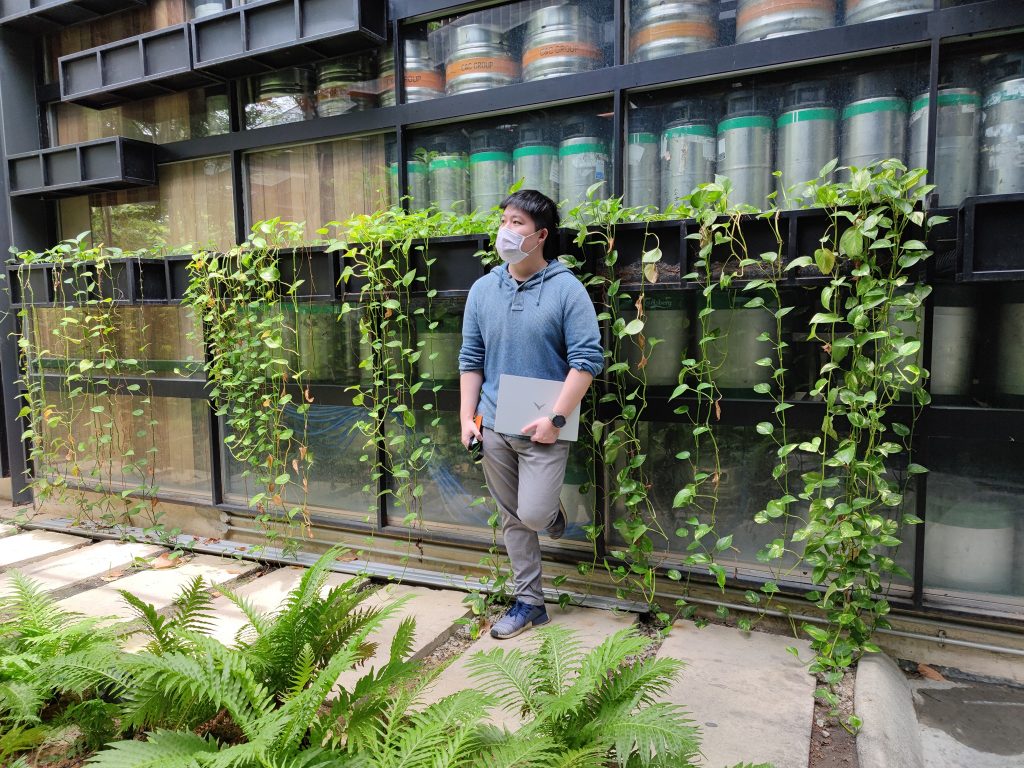 It's not terrible, achieving over 5 hours on a single charge for what you're getting. If you wanted to prioritize battery life, I do recommend toning down the resolution to 1920 x 1080, as I managed to get about over 7 hours from just that one change. The provided 90W charger plugs right into the DC-in port, and if you feel that carrying a brick like this is too cumbersome, you can always opt for a 65W-90W USB Type-C charger as the Arte is capable of recharging that 53Whr battery pack that way.
Getting things done on the Arte 14 was quick and easy. It turns out being just 1 kilo light was just what the doctor ordered. I was able to transit between home and office with a significantly lighter loadout without compromising on performance. Your menial, office-related tasks would be smashed by that 11th Gen-Intel CPU and speedy SSD anyway. Furthermore, I literally left the included charging brick home and used my 65W PD USB-Charger that I carry around for my Nintendo Switch and phones and used it to charge the Arte and it managed to do so worry-free.
Main Ports
1 Thunderbolt 4 USB Type-C port
– Support Type-C Fast Charging
– DisplayPort 1.41 Capable
1 HDMI 2.0 output
1 USB 3.1 Gen. 2 Port (Type-C) (Can Display Output)
2 USB 3.1 Gen. 1 Ports (Type-A)
1 2-in-1 Audio Jack
1 DC-port
The Arte 14 has RAM Slots!
Yes, you read that right. Illegear's Arte 14 is able to do one thing that most thin creator notebooks aren't able to do, and that is to include RAM slots for upgradeability and replacements. This is an important feature that I want to see more on creator laptops as we're seeing more and more people opting for thinner and lighter laptops that are also capable of smooth video editing and completing tasks quickly.
Bouncy, Clicky Keyboard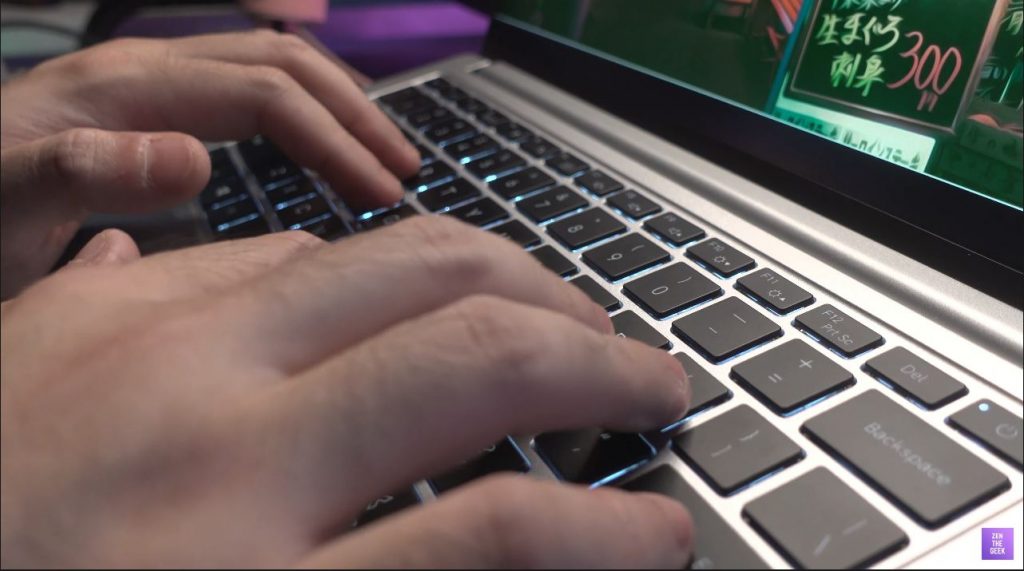 The Arte employs a chiclet-style keyboard with individual cutouts for each key that lights up in white with 2 levels of brightness. I thoroughly enjoyed how bouncy each click was even though it felt a little hollow and I could feel the membrane if I clicked-in hard enough. Illegear managed to deliver a good typing experience on the Arte's keyboard, but I do worry about the keycap's semi-matte finish as they proved to be a fingerprint magnet. I carry a microfibre cloth with me for all devices, so I do recommend a habit like that to prevent smudging and damaging the keycap coating.
---
A Quiet Operator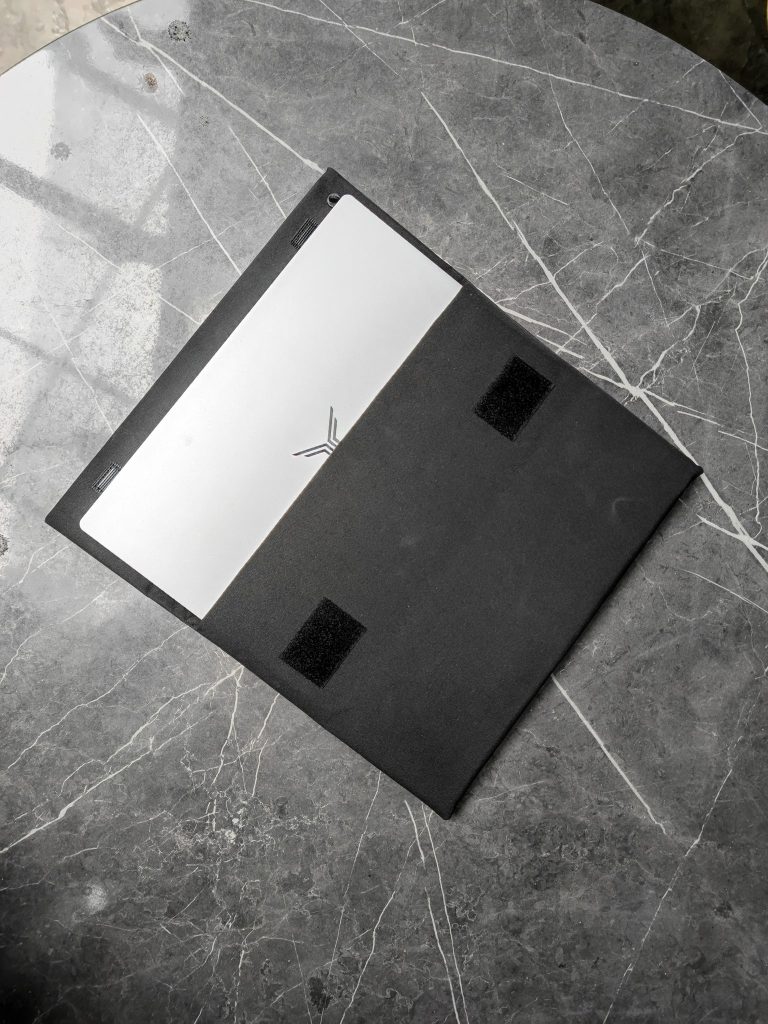 ---
The Arte 14 still manages to run a cool and quiet ship, and after tearing into it I managed to see 2 tiny fans that work very quietly in the background to keep the laptop from searing the skin off your thighs.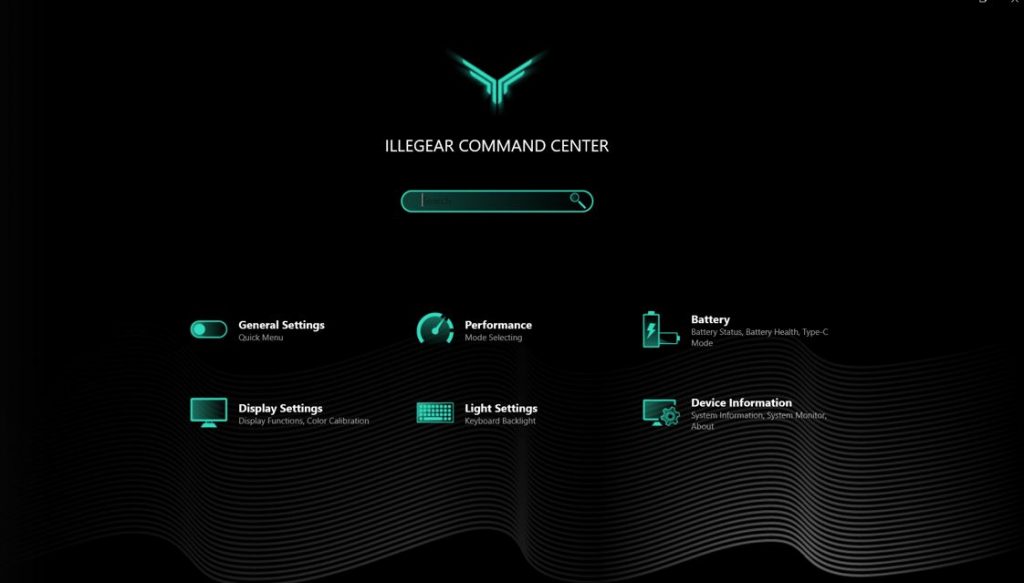 The big improvement here is the Illegear Command Center, a pre-installed software for managing the Arte 14 from fans to battery profiles. It was a pleasant surprise, being able to even choose how quiet you want your Arte to run (20dB – 40dB) and toggling between performance modes.
Do that special note that it overrides Power Plans and other battery related tabs in control panel. The only thing that needs to be improved is letting users choose what happens when you press the Sleep button or closing the lid, as I found that occassionally during sleep mode it would randomly boot up on its own so I had to set it all to hibernation to preserve battery life.
ILLEGEAR did a good job with the Arte 14 with outstanding quality of life features and long-term usability.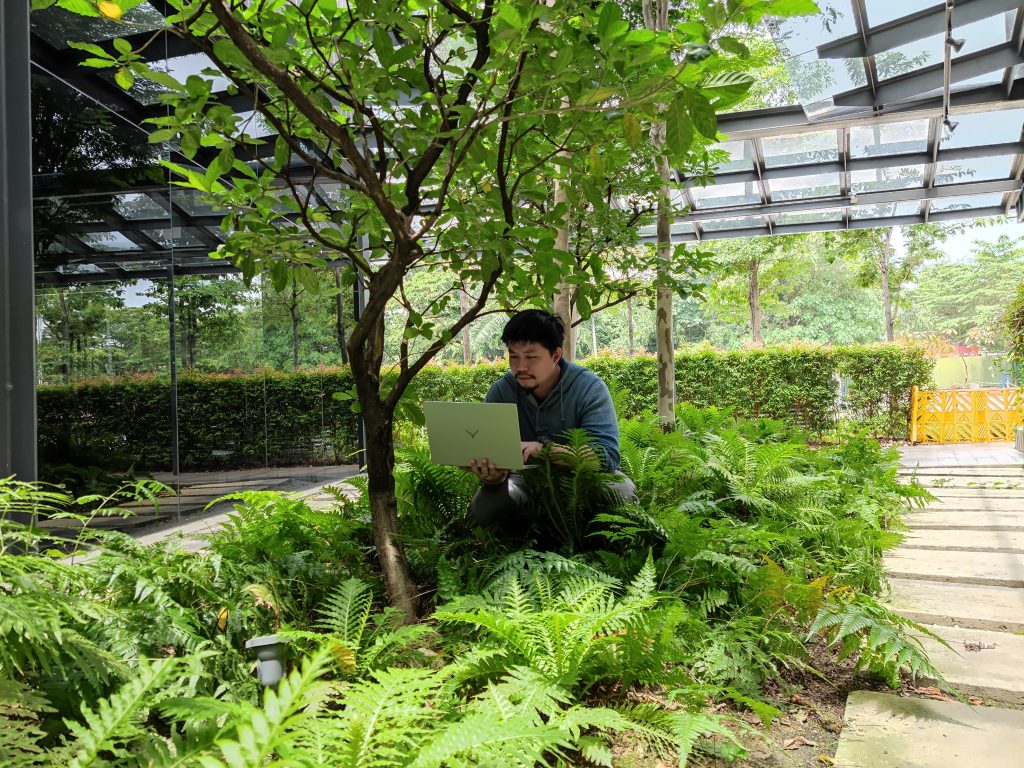 I am quite satified with how the Arte 14 managed to perform and what it was able to offer to users. With versatility in self-upgrading RAM and storage, it's no surprise to see Arte owners using it for 3-5 years before ever needing to upgrade to the next generation
The small footprint lightens the load a lot, and being able to charge using traditional and USB Type-C is a lovely shortcut to have.
If you're someone that needs to jet-set around places and have to edit graphics, render video or publish content on demand, I can assure you that the Illegear Arte 14 would make a great companion in your loadout when you're living that one person army life.
---