Under Rm 1900 for "as straightforward as it gets"
The Huawei Nova 8 is one cool looking device that isn't ready to fight in the mid-range ring. The competition's offering gap is still too wide for the Nova 8 to put up a fight.
It is however, an accessible device for those who want to try the new Harmony OS before committing to higher end models
Good
66W Fast Charging
Huge camera sensor
A Solid Device
OLED with 90Hz
Ungood
Price not competitive enough
Secondary cameras didn't impress
---
Specs
---
CPU
Kirin 820E
Memory
8+128GB with microSD support
Display
6.57-inch Full HD+ curved OLED display, 10-bit color, 90hz refresh rate
Camera
64 MP – Wide
8 MP – Ultra Wide
2 MP- Macro
2 MP – Depth Sensor
32MP – Front Facing
Connectivity
Bluetooth 5.2 ,USB Type-C 3.2, LTE, Up to WiFi 5, NFC, Nano-SIM + Nano-SIM
OS
One UI 3.1.1 (Android 11)
Battery
3800 mAh, 66W Fast Charging
Available Colors
Blush
Retail Price
8GB/128GB – RM 1,899
Design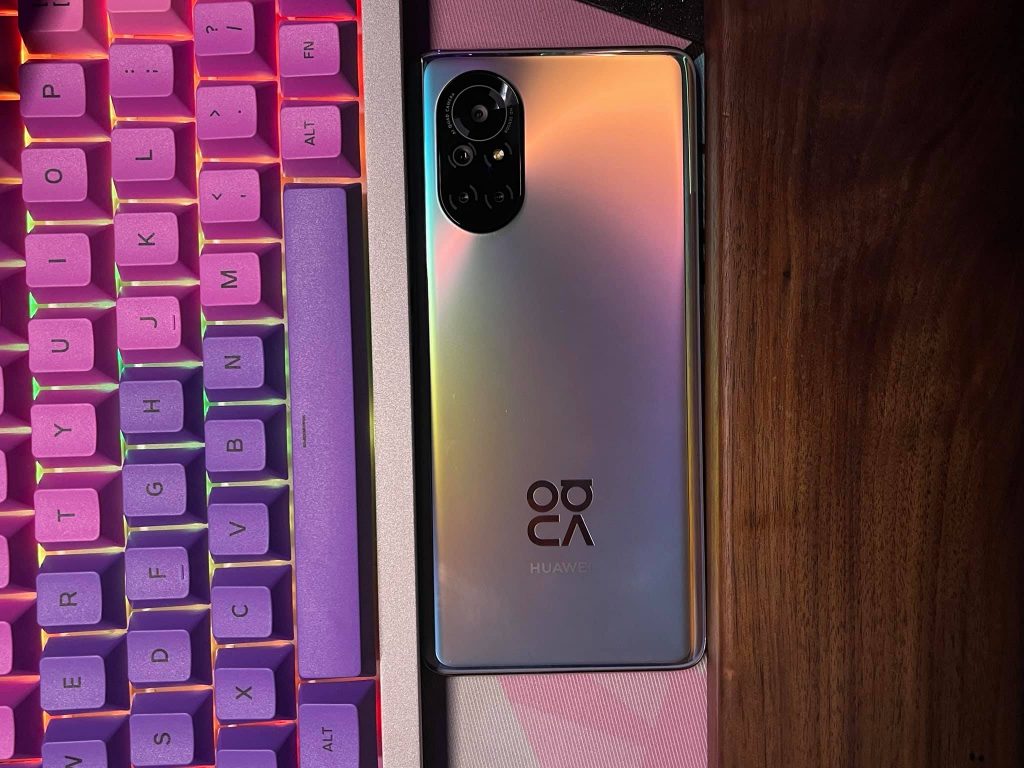 "Matte Reflective. Very Fashionable "
I can definitely see that the design is an appeal point for the Nova 8. It brings me back to the Mate 40 Pro days when the reflective matte surface first came about and it's here again, and perhaps done better. The excellent finish is the result of a dual-plating and filming process that's supposed to not have any glare when facing direct light. I seriously didn't want to slap on the included case on but I hate fingerprints so that's the first trade of blows I guess.
The display's curved again, so the nova 8 came out a little thinner (7.64mm). The camera bulge at the back doesn't jut out too invasively, and it strangely compliments the rest of the design as a contrast piece. At the bottom is a reflective nova logo that feels like it was laser cut. That's some style sense put to good use.
Display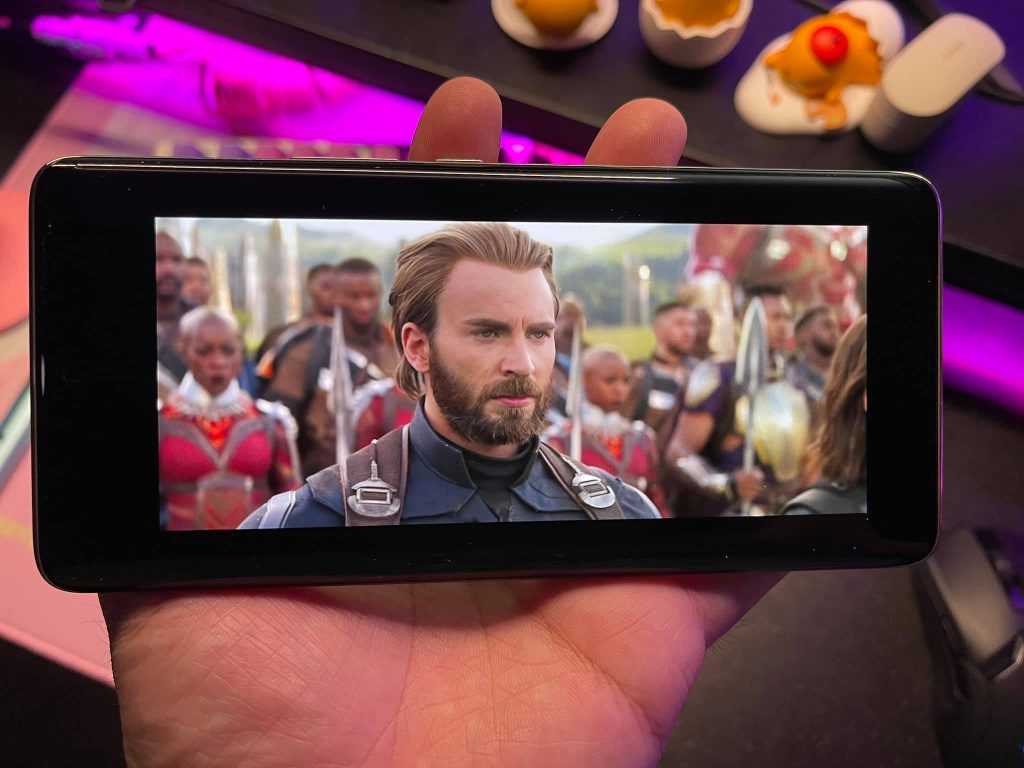 The main screen is a 6.57″ FHD+ OLED panel with a 90Hz refresh rate. Even with the curved display, viewing angles were consistent(even factoring in direct sunlight scenarios).
I have to say that the OLED panel must be of pretty high quality, as color reproduction is stellar, from blacks to contrast. The range is pretty wide, and I have every reason to believe the claimed value of the Delta E being less than 1. It's definitely made for watching videos with absolute color accuracy and visibility in almost every situation.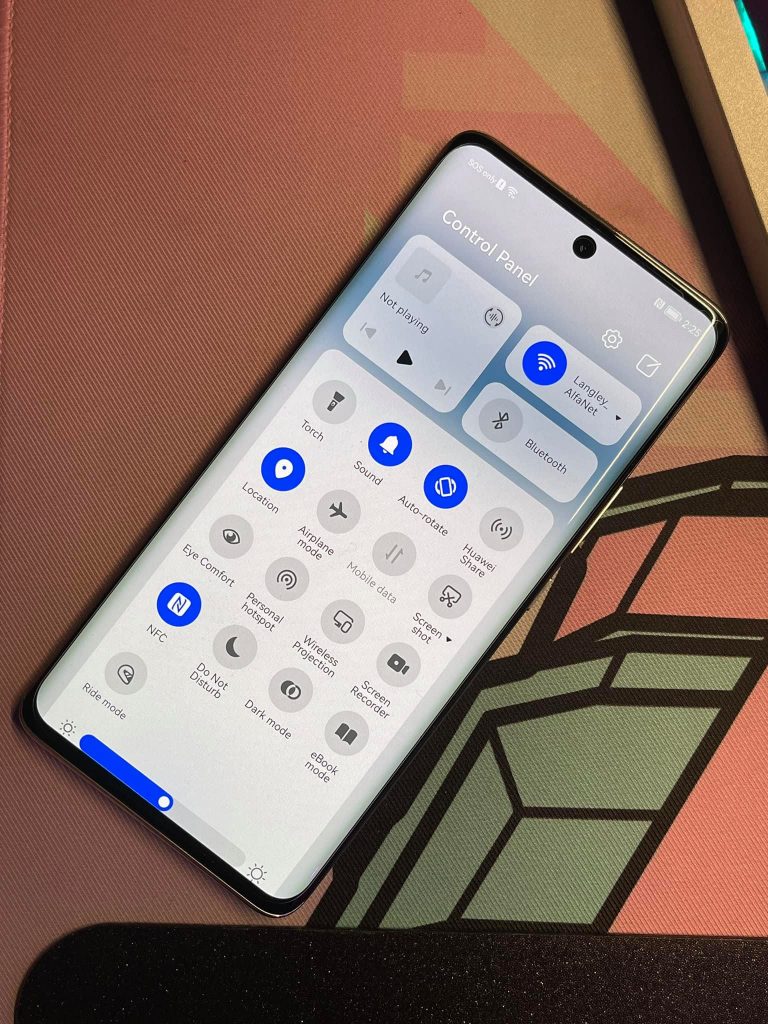 Harmony OS felt buttery smooth to move around here, thanks to the 90Hz refresh rate that's complimented with a fast, speedy 240Hz touch sampling rate. You want to get things done, you can get it done fast here with display specs like these.
"Reliable Performance with express speed charging"
The Kirin 820E is standard mid-range processor with very little to boast about. It's able to work efficiently for daily tasks without any more than a light stutter if I was going too fast scrolling between apps without any pause.
Coupled with 8GB of RAM, the nova 8 performs pretty much like any other mid-range device, and with Harmony OS, I was able to get most of my apps working, either from the AppGallery or Petal Search. Running games were quite smooth and the phone cooled down rather quickly even after what felt like a 45 minute game sesh (Guess the 3D graphene sheets inside does work!). You'll definitely be able to push for higher details in the settings but if you'd rather push for framerate consistency I'd say stick to medium to put less stress on the CPU.
The 3800 mAh battery pack, although below the minimum 4000 mAh standard, could push you a day with some change if you aren't gaming. If you're a gamer, expect to top-up towards the late evening.
That's forgivable though, as the nova 8 is bundled with a 66W Super Charger, and it really took no time to fully charge back up again ( 1% to 100% in 38 minutes!)
4 Cameras, but only half worthwhile.
This nova has a very prominent camera system that catches the eye quickly. The main 64MP wide sensor is massive compared to the rest and instantly gives off the look that they slapped one of their P50 module sets onto the nova 8.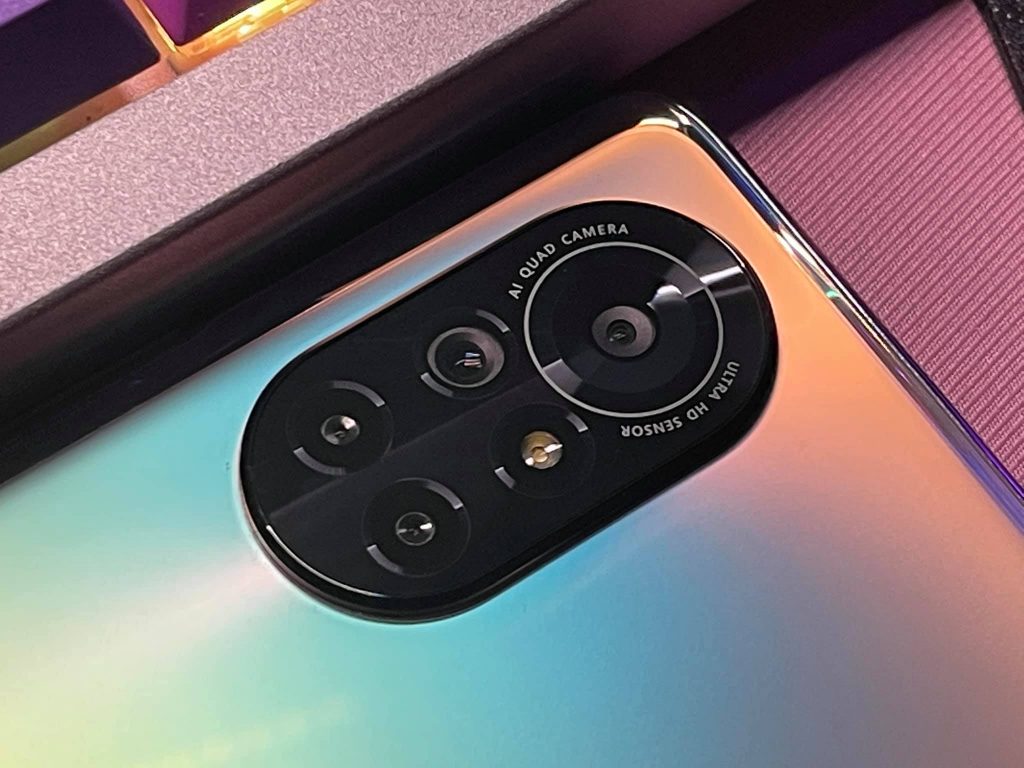 The sensor is larger than the typical 1/1.56-inch sensor, paired with an f/1.9 aperture lens and PDAF. Both indoor and outdoor daylight shots were quite pleasing to the eye, with good results across the board, from colors to detail. It lacks a little depth but in non-focused areas and the HDR can get so aggressive to a point that certain details end up too glossy and over-sharpened to a point where it felt uneasy to look at. I strongly advice to refrain from setting automatic HDR for better quality shots on the main sensor.
Wide Shots
Ultrawide Shots
The 8MP ultrawide sensor takes good shots in that without any need of lens distortion. It captures colors very well but suffers in detail and sharpness. Dynamic range was a little hit and miss at times, with the results having a mix of good and bad.
Good = General detail of focused area
Bad = Overexposed areas that are particularly sunnier than most.
The 2MP macro should not even be bothered with. It captures the base details with average proficiency but lacks the speed and precision to get shots that aren't muddled and smoothened out by software. We feel that this was probably a filler lens to put in the total setup.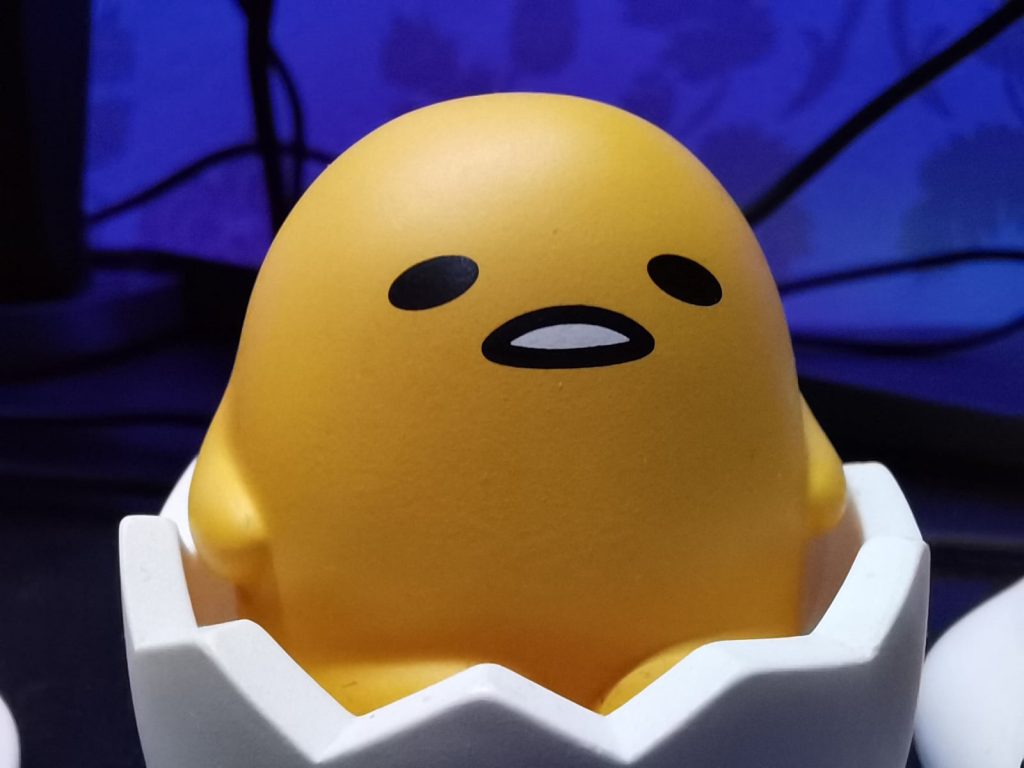 ---
"Beauty Mode Game Strong"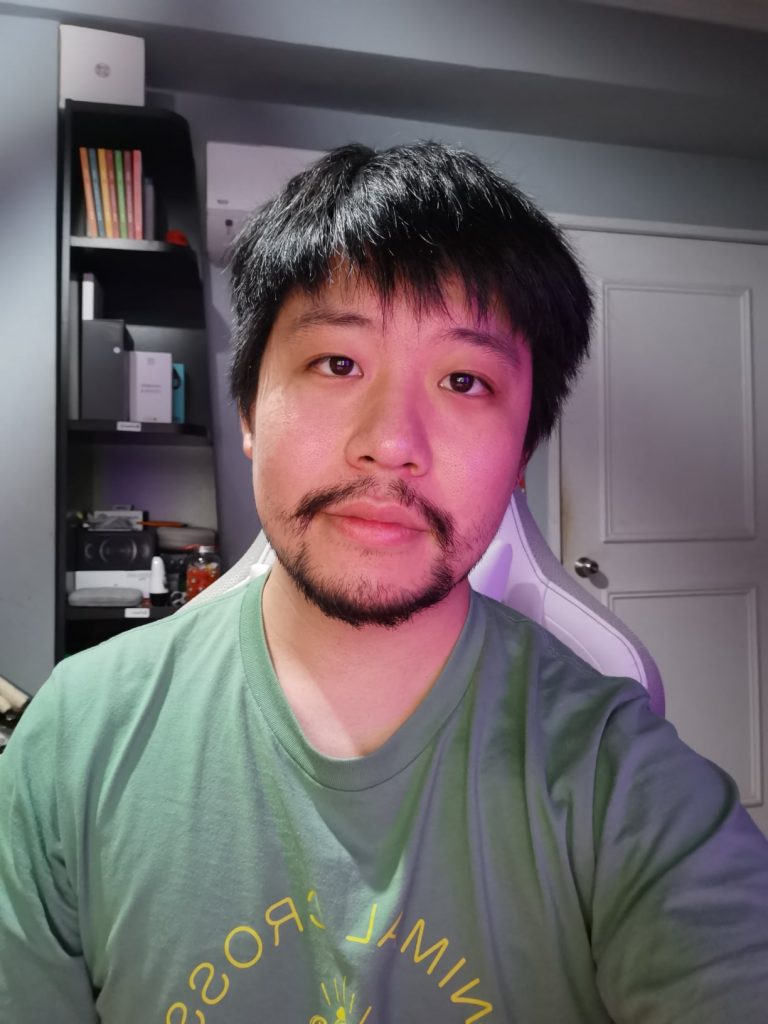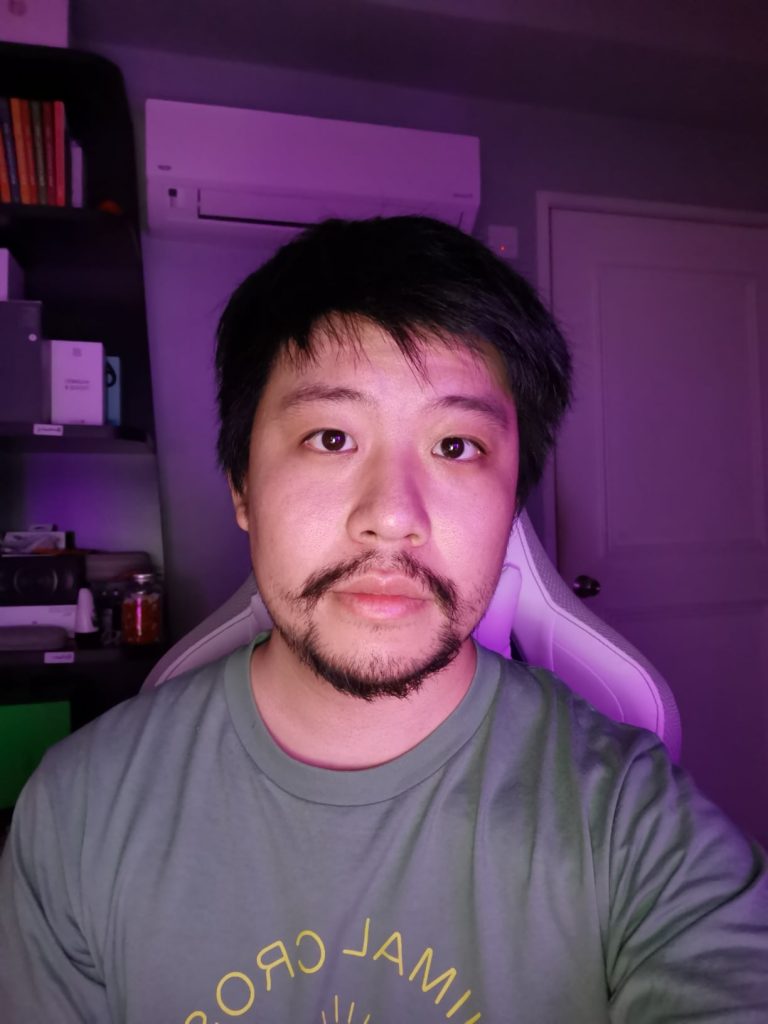 ---
Its good, but it needs to be priced better.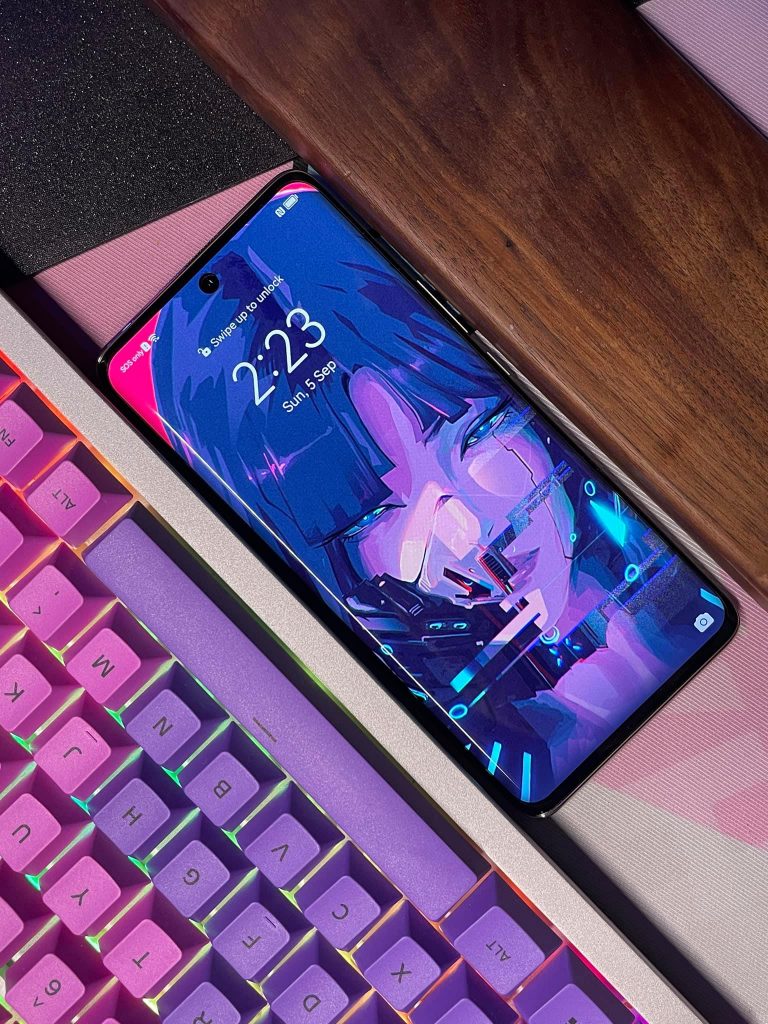 I'm not saying that the nova 8 it's too expensive. I'm just saying that the nova 8 is priced too closely with competition that may have better offerings (and services *cough*) that's probably as close as RM 100 apart.
It's a good, tastefully ordinary phone that deserves some praise in nailing a smooth every day experience with looks to boot. It fits the part of mid-ranger rather than premium mid-range more, considering the trade-offs. The awesome OLED screen and 66W charging is simply brought down to earth with an easily outpaced processor and half-baked secondary camera sensors that it's just making it too nail-bitingly hard to recommend over such a heavily contested under RM 2K market.
I would say however, is if you wanted a solid try of Harmony OS with a good level of smoothness and to complement your existing Harmony OS ecosystem, then the nova 8 is a great choice.