Foldables are mainstream now and we see a lot of people picking these up, and the only serious player in this game is Samsung. For them, the hardware aspect was all about clever engineering, and to complete the piece, R&D had to be put into the user experience to help people set apart using a conventional smartphone and a foldable, so that's how Flex Mode was born.
We've made a quick guide on how you can fully utilize your Galaxy Z Flip4 (or earlier and later generations of it) using Flex Mode and the convenience it can bring into your life!
But First, How Do I Enable It?
One of the most significant advantages of Samsung's flip smartphones is that they give you the ability to work in multi-screen mode, so you can cover all your needs with a single device.
Step 1. On your Settings menu tap "Advanced features".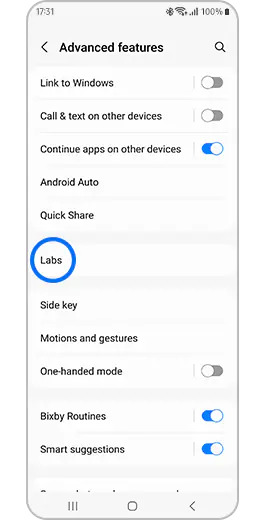 Step 2. Select the "Labs" option.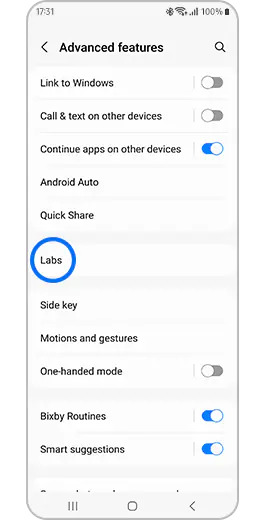 Step 3. Tap on "Flex mode panel".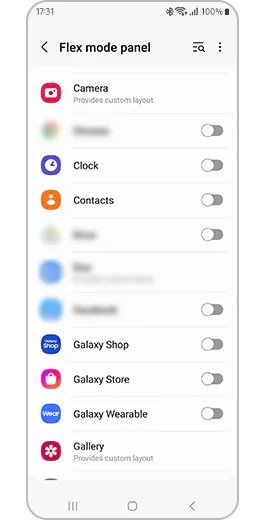 Step 4. On this screen select which apps to activate the Flex mode panel by tapping the toggle button.
---
Here's What You Can Do
On the lower screen you can find the following icons:
Notify panel down.
Screenshot Capture.
Brightness Control.
Volume Control.
Touchpad on/off.
You can perform these actions on your touchpad:
1 finger click action.
Open menu with the touch of 2 fingers (right click).
Scroll up and down operation with 2 fingers, left and right by swiping with 2 fingers.
Zoom in/out operation when punching with 2 fingers.
---
FlexCam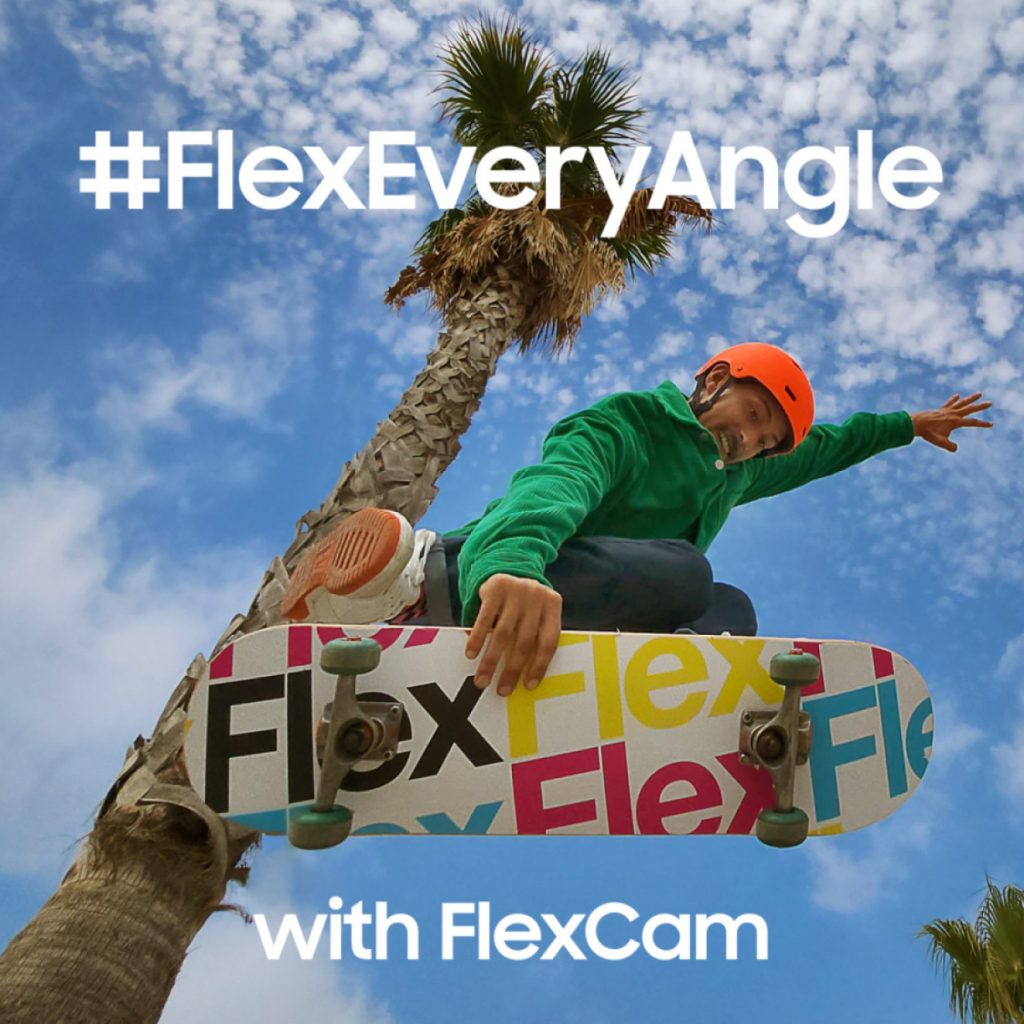 With FlexCam, you can shoot hands-free video or capture full group selfies at various angles by partially folding your Galaxy Z Flip4 to activate FlexCam. Additionally, with the Quick Shot function which now supports a preview on Cover Screen, you can have more options as you snap your favorite moments. The FlexCam function is supported on Instagram, WhatsApp, and Facebook so you can share your shots seamlessly. If compact size, versatility in creating content, and customization options play a big part in which foldable you choose, then the Galaxy Z Flip4 is a superb choice.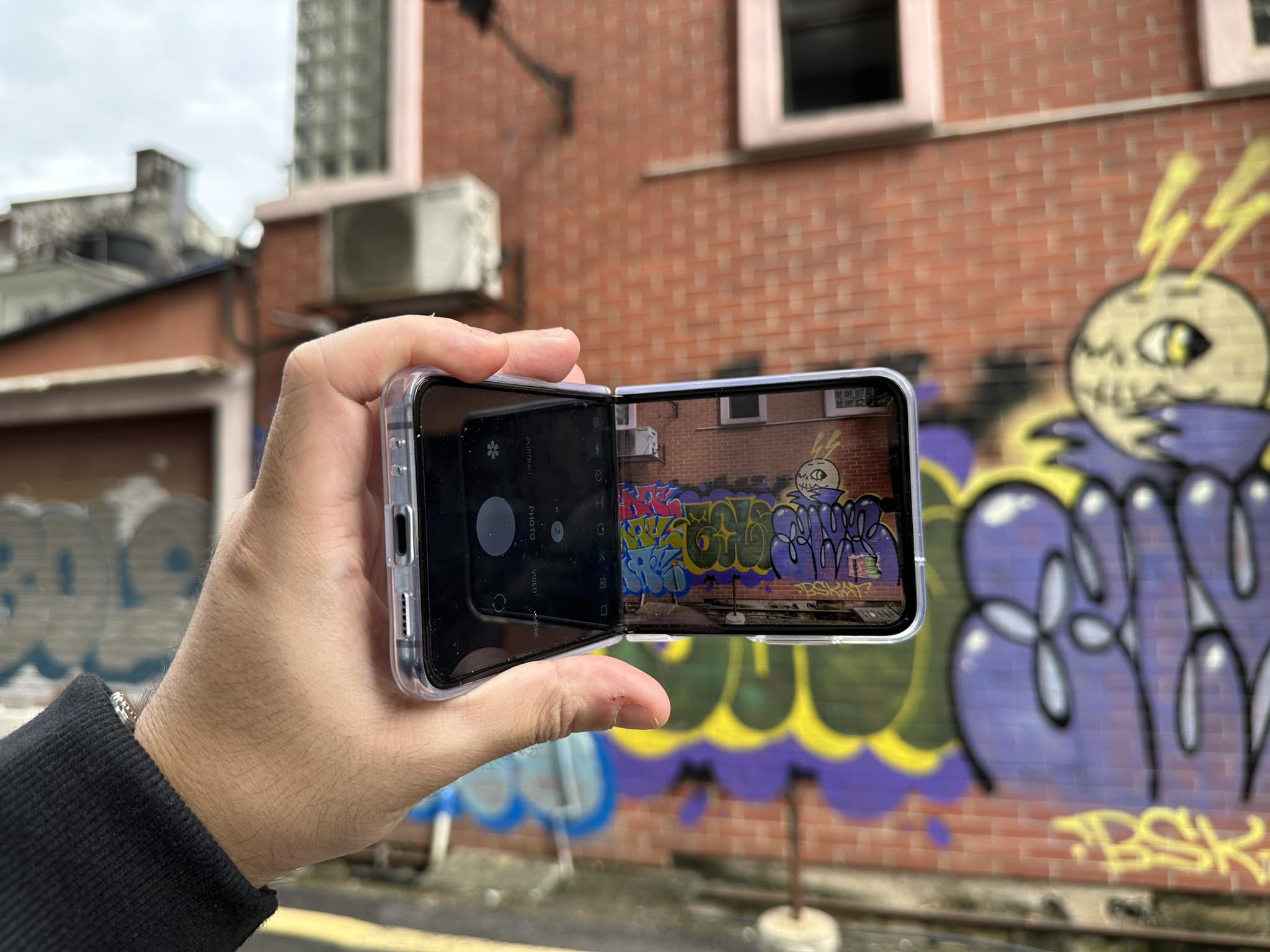 FlexCam is also a great way to take tighter shots especially in corners, with the bonus(to some) of feeling like you're holding an old camcorder back in the day.
Reinforced Hinges Make Flex Mode Very Encouraging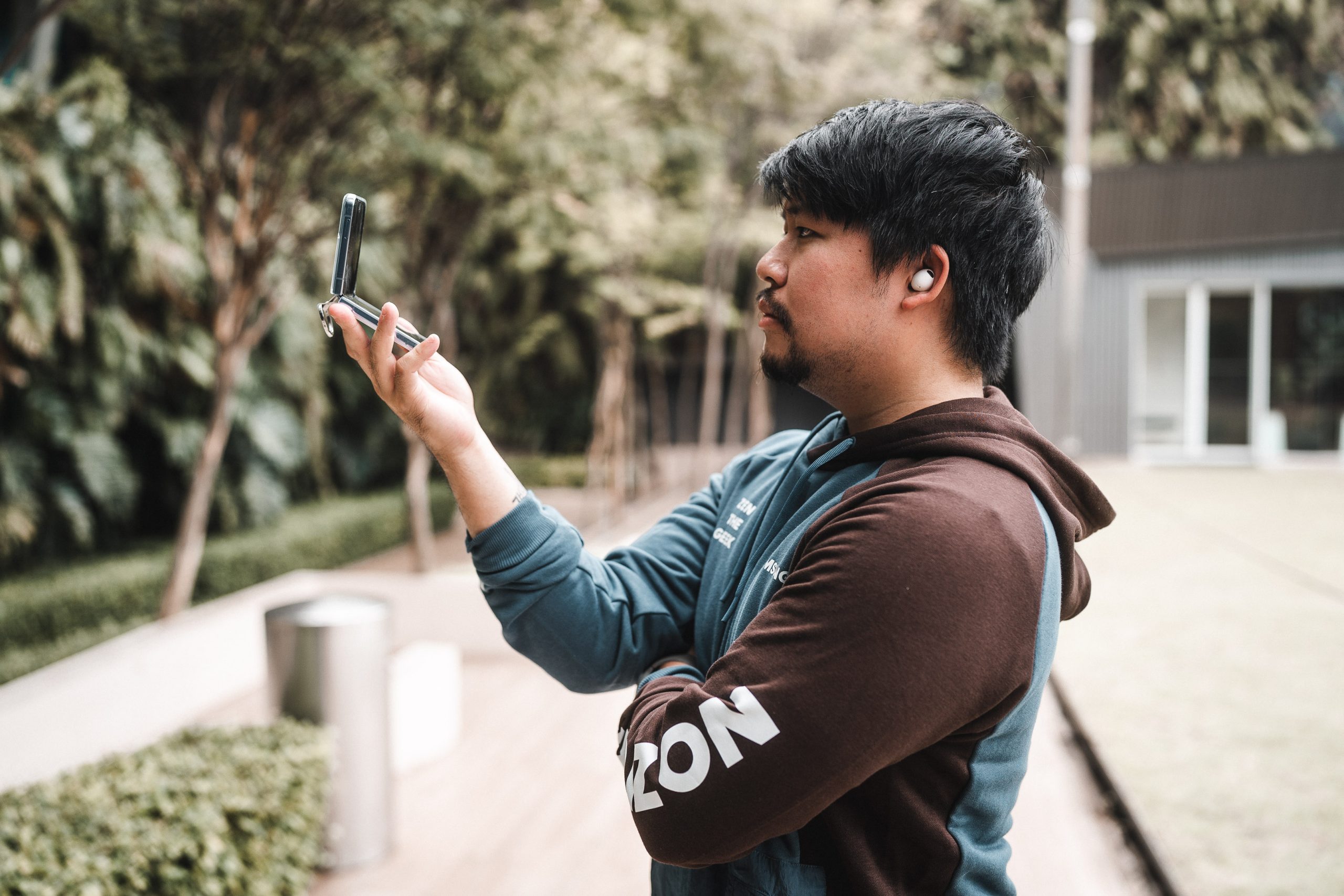 Flex Mode in earlier Flips were hard to trigger, and Samsung knew that well. Their solution is to enhance their patented Armor Aluminium, making it with tougher materials to make the unfolding experience more confident but also functional. The goal here was not only to nail the folding experience, but to ensure that when you're placing your Z Flip4 onto a surface like a table, it'll stay in place and even be flexible enough to unfold to more obtuse angles between 90 – 120 degrees, because it's simply the only way to let the user use Flex Mode and Flex Cam regardless of their positioning and distance.
---
For More Info