Cities are great, and are constantly urbanizing. Eventually, the result would be that we'd find ourselves trying to snap some shots that appreciate building aesthetics, but it could pose a challenge if we're just left with basic point and shoot methods.
Today, we're diving into Zen's style of nailing those tough urban shots and how to make the best out of your S22 Ultra. With the help of his budding photographer friend, Fadly Jit, they we're able to capture the essence of some parts of KL when it came to all things architecture and building aesthetics, while maintaining core techniques that were brought over from photography.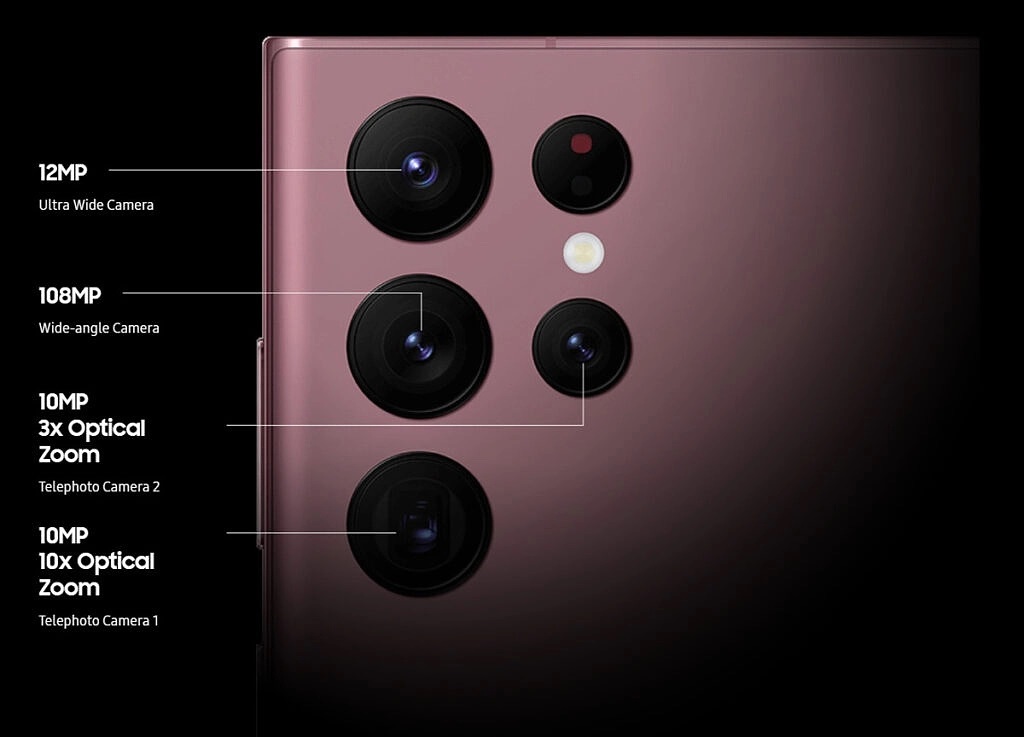 With the Samsung Galaxy S22 Ultra taking the lead once again on having crazy good zooms and ultra wide, here's what you need to do and what you should bring to max out its camera capabilities!
Understanding Symmetry
Before we head into lenses, let's talk about the basics of symmetry. The dictionary defines symmetry as "the quality of being made up of exactly similar parts facing each other or around an axis." The goal here is to always make things look balanced and equal, and because buildings can either be standalone or in clusters, angling is everything. A great start would be enabling the GRID in the camera settings.
You'll be using these grid lines to help angle and aim your shots well.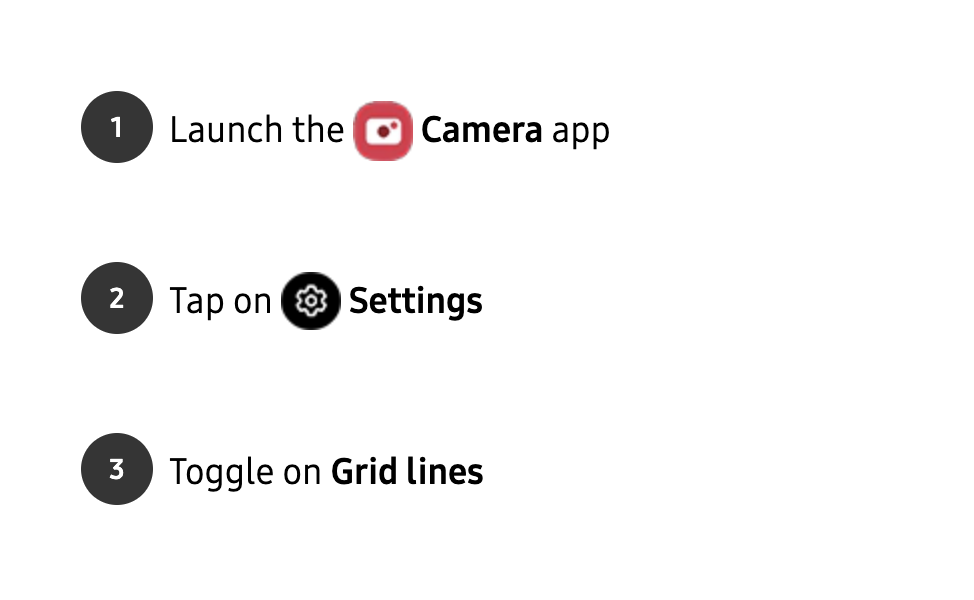 The Shot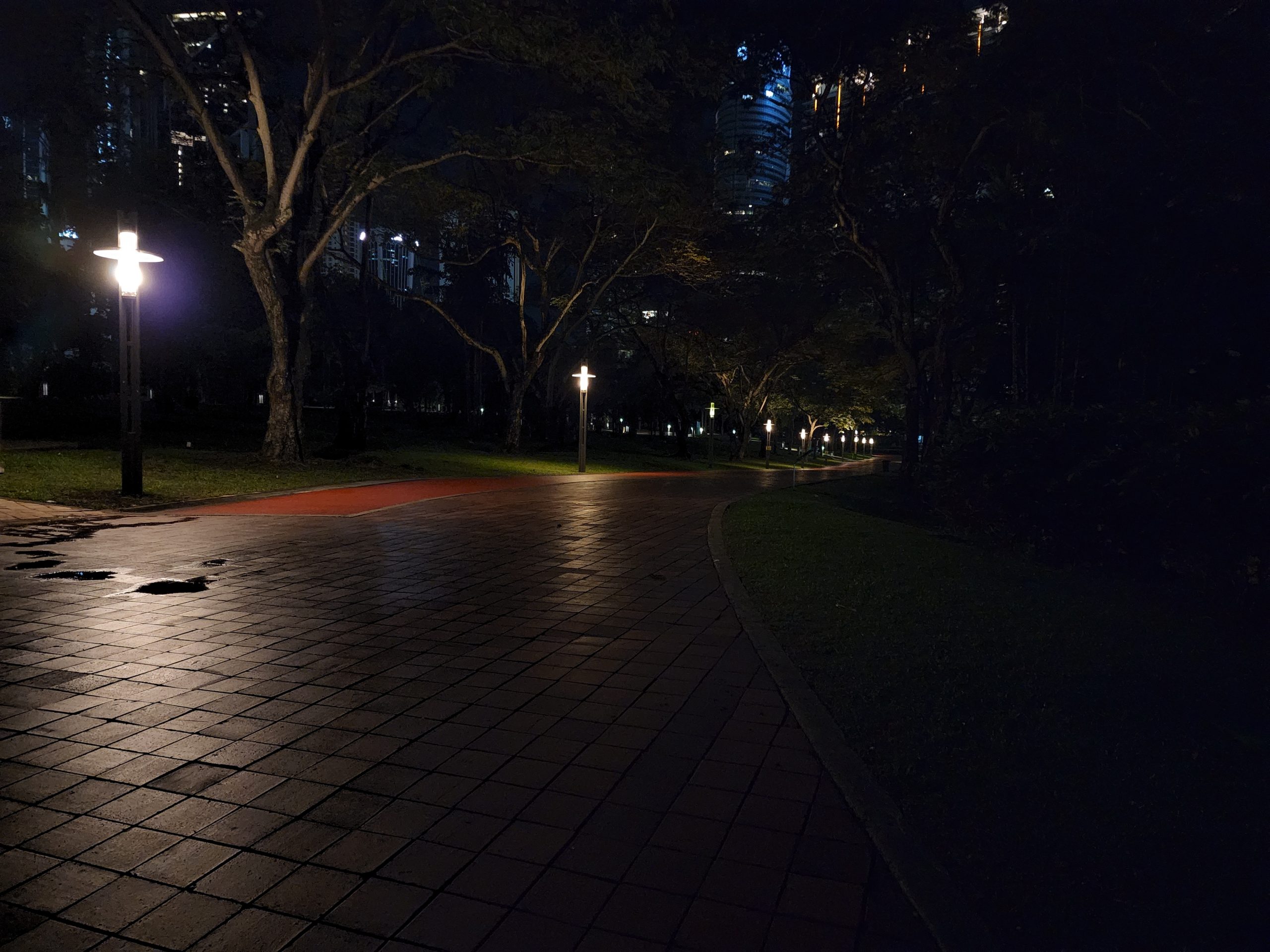 Take a look at this night shot. It's not very busy (in fact it's deserted) and we can see that the leading line is towards the left side of the shot, making the eye natural look towards the first lamp post to the next. Leading lines add a sense of depth to your photos, adding some meaning and movement towards it. After all, our eyes are our guides.
Something more in your face (or eyes) would be this shot of the TM Tower. There are no leading lines but you let the tower be in focus, overwhelming your sight with one large subject even though the image is surrounded by clusters of smaller buildings. The clouds are also nearly symmetrical as well!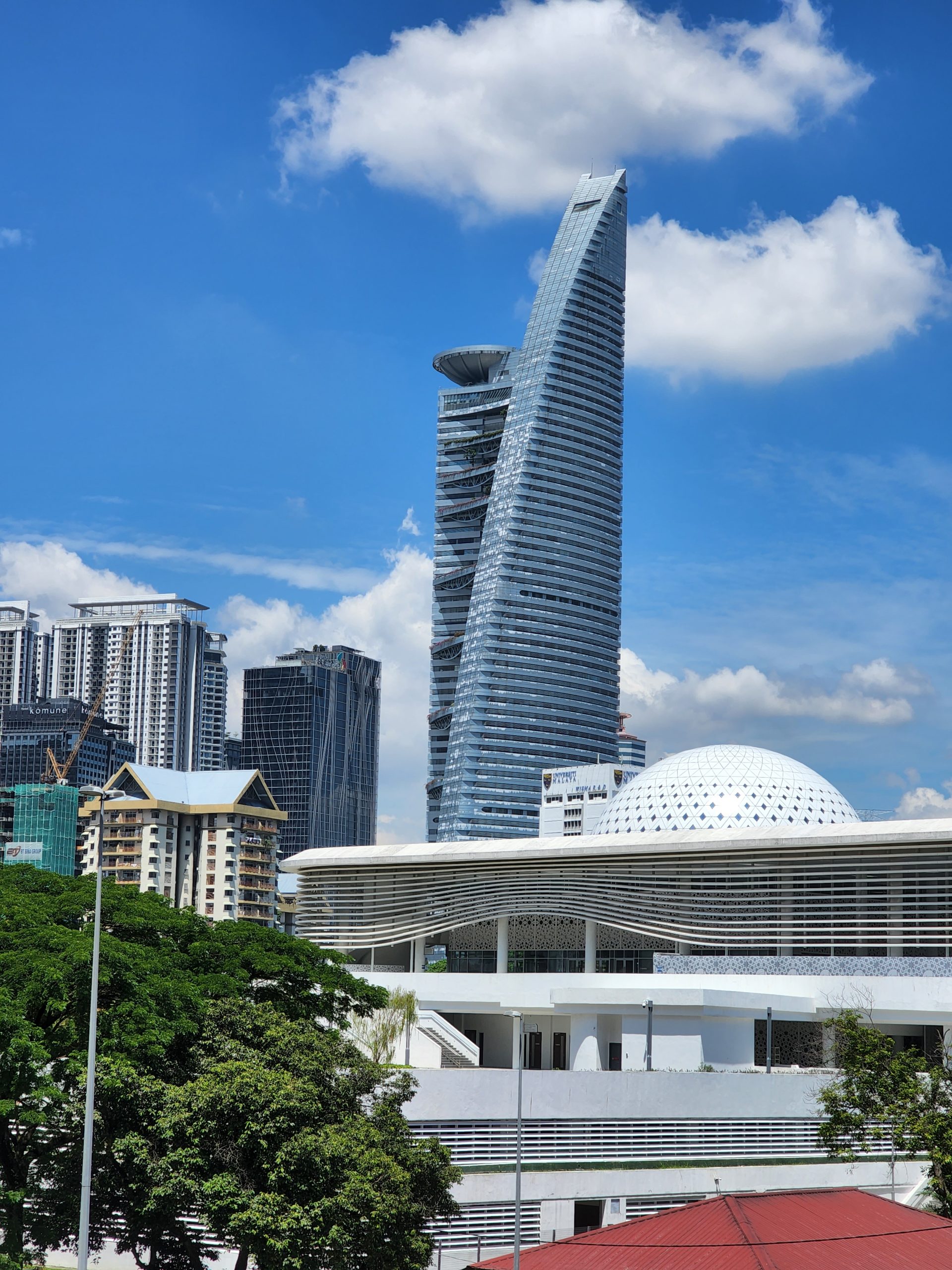 Zooming and Lighting
Now, zoom is a big part of the Galaxy S22 Ultra, being able to reach 100x of it and all that. However, that level of zoom won't land quality shots without some good lighting, and this is where exposure and brightness do play a role. We don't mean editing in post, but setting up the shot and leaving it to natural sources of lighting, like the weather, since we are taking shots of buildings after all!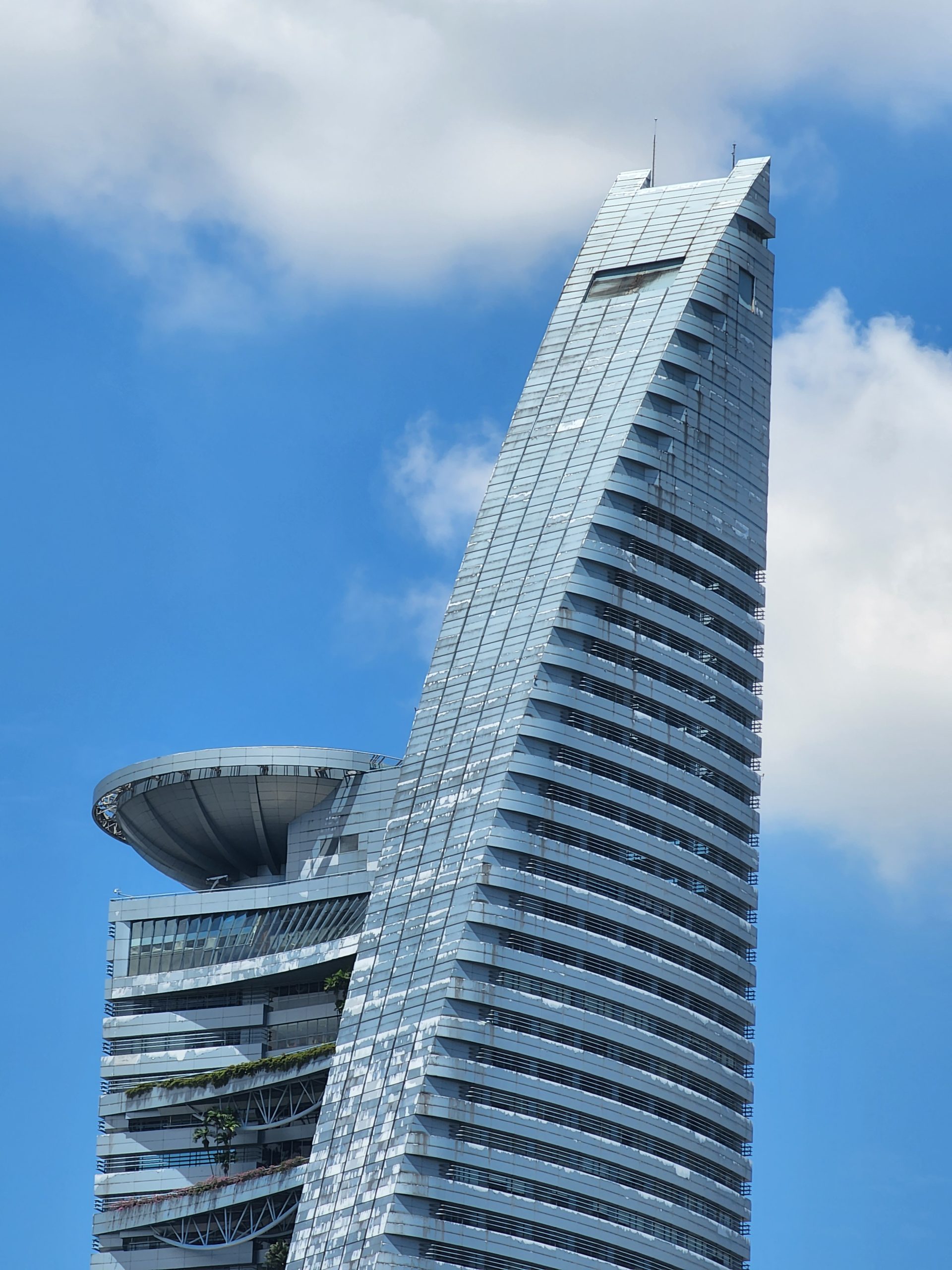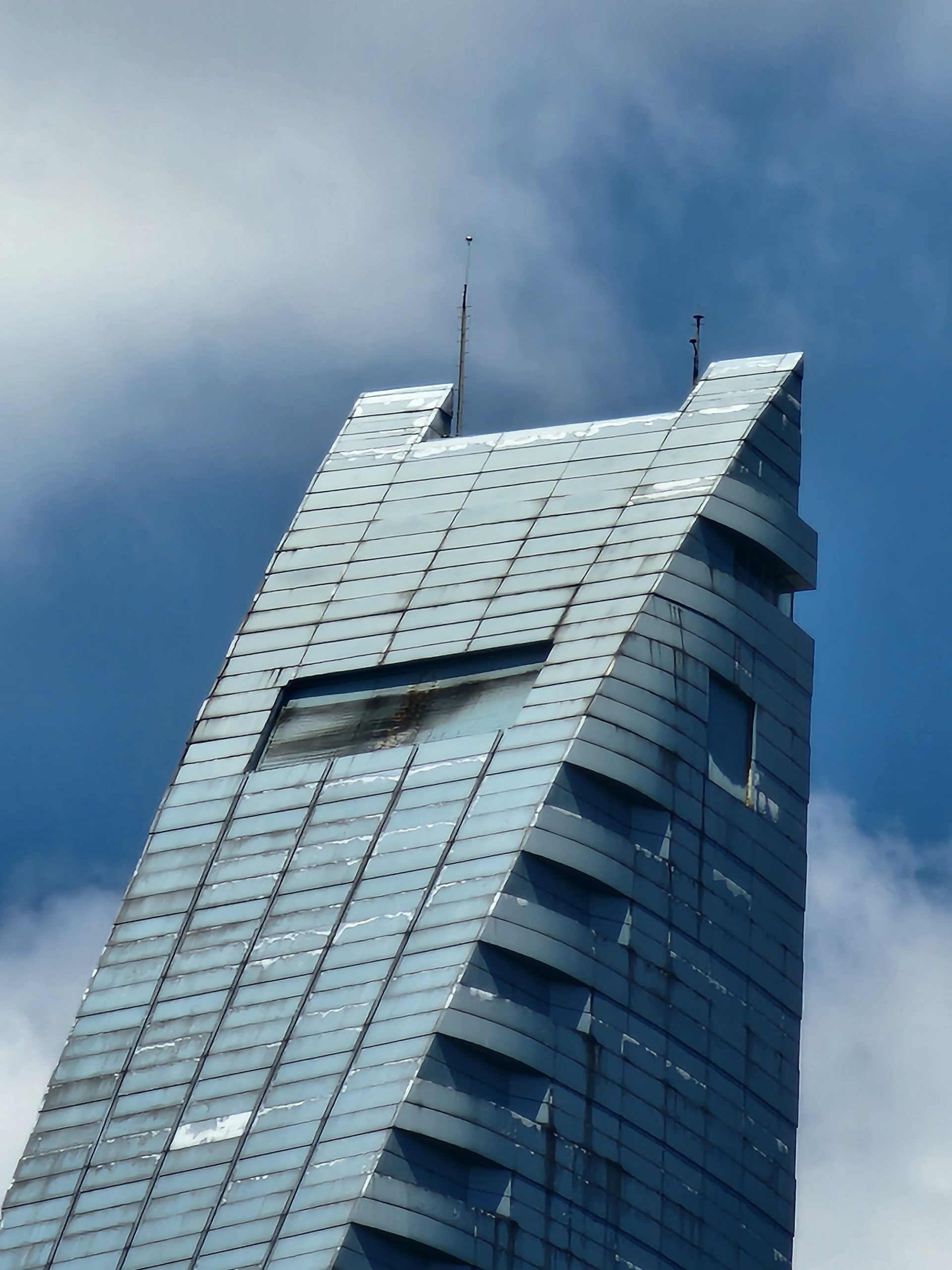 At such an intense zoom levels, most phones would start to break apart and compensate with noise and binning. Well, not yet for the Galaxy S22 Ultra. We're not even at the full 100x yet even. The lighting was quite ideal and manageable, so lots of the detail has been retained, up to the point where even the smoothening done by the camera in post still had depth, some shadows and highlights. This is literally testament to : LIGHTING IS EVERYTHING!
Now, MAX zoom.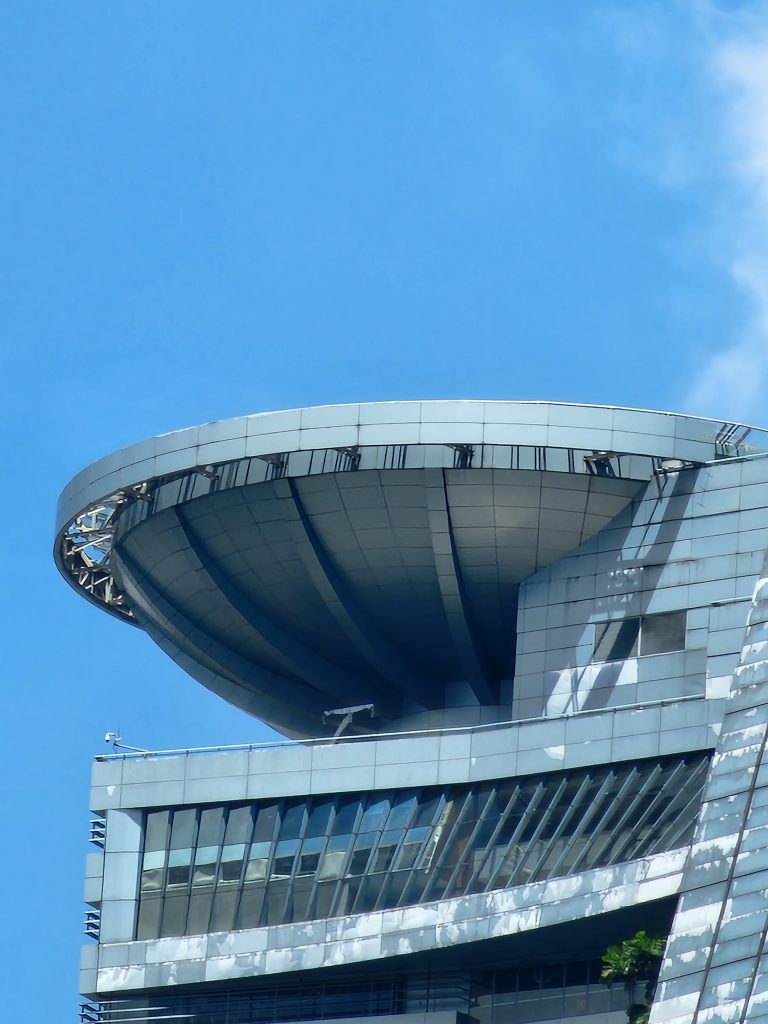 Things really might start breaking up if you're not careful with the lighting at the max 100 Space Zoom. Thankfully, the shot remained somewhat defined in detail while you'll see more grain and lesser highlights, till a point where the some panels aren't that visible anymore towards the bottom of the helipad.
It's cool to even spot a plant way up there! Zooms have really come a long way here (literally and technologically), and sooner or later it could even match a mirrorless.
Conclusion
---
As you can see, the zoom quality is unquestionably good, and this is why the Galaxy S22 Ultra gets to lead the pack. But I'm not delusional. The detail isn't as stellar as a DSLR and it shouldn't be an expectation, because I find it unreasonable to just compare between the too since it's always about sensor sizes. A DSLR's sensor size will always be bigger (for now) than a smartphones. We should just appreciate how far the tech has gotten for smartphone cameras and should only expect progression in the long run.
---