Apart from being able to take care of the usual stuff like enhancing photos, pushing important alerts in real-time and adapting the brightness to lighting conditions, Samsung phones are actually a lot smarter than that.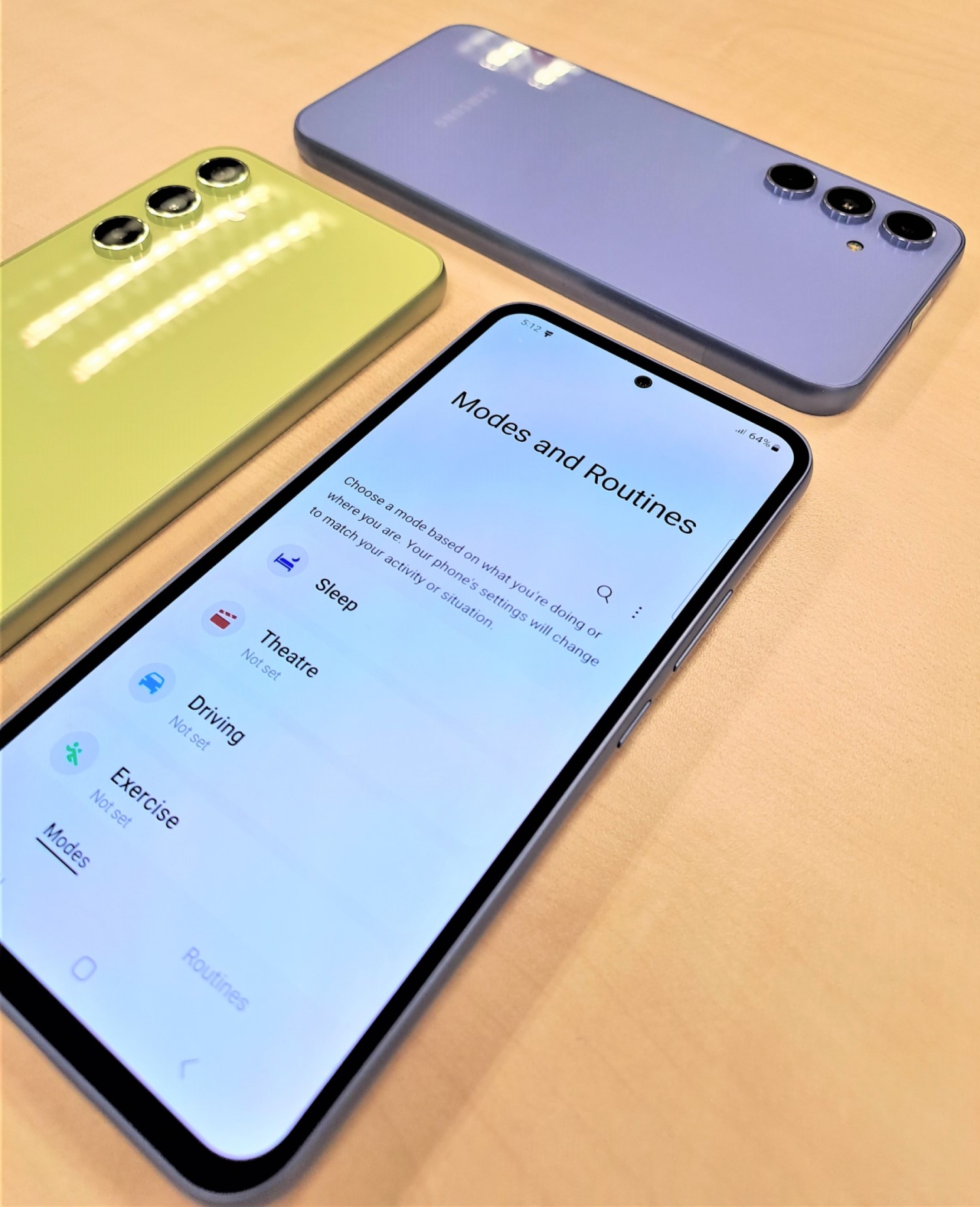 Samsung has been trying to narrow the feature gap between the A and S series, and it all starts with software. Here comes Modes & Routines – to take care of the little things, so you don't have to. With our Galaxy A54 on-hand and with the review done, we decided to take a loser look on Modes and Routines to see what's the deal, and we were pretty shocked to find out just how easy it was to set up and what kind of routines we could set up.
Modes and Routines
Modes & Routines is a clever tool that automates your phone based on the "If This Then That" (IFTTT) principle. You can set highly personalised actions and outcomes, adapting it to your daily habits and routines. This way, you don't have to constantly fiddle with your phone settings anymore.
It's already on your phone as an App, and you simply just have to get into it and choose what routine you want to customize.
If: You're driving
Then: Run music and map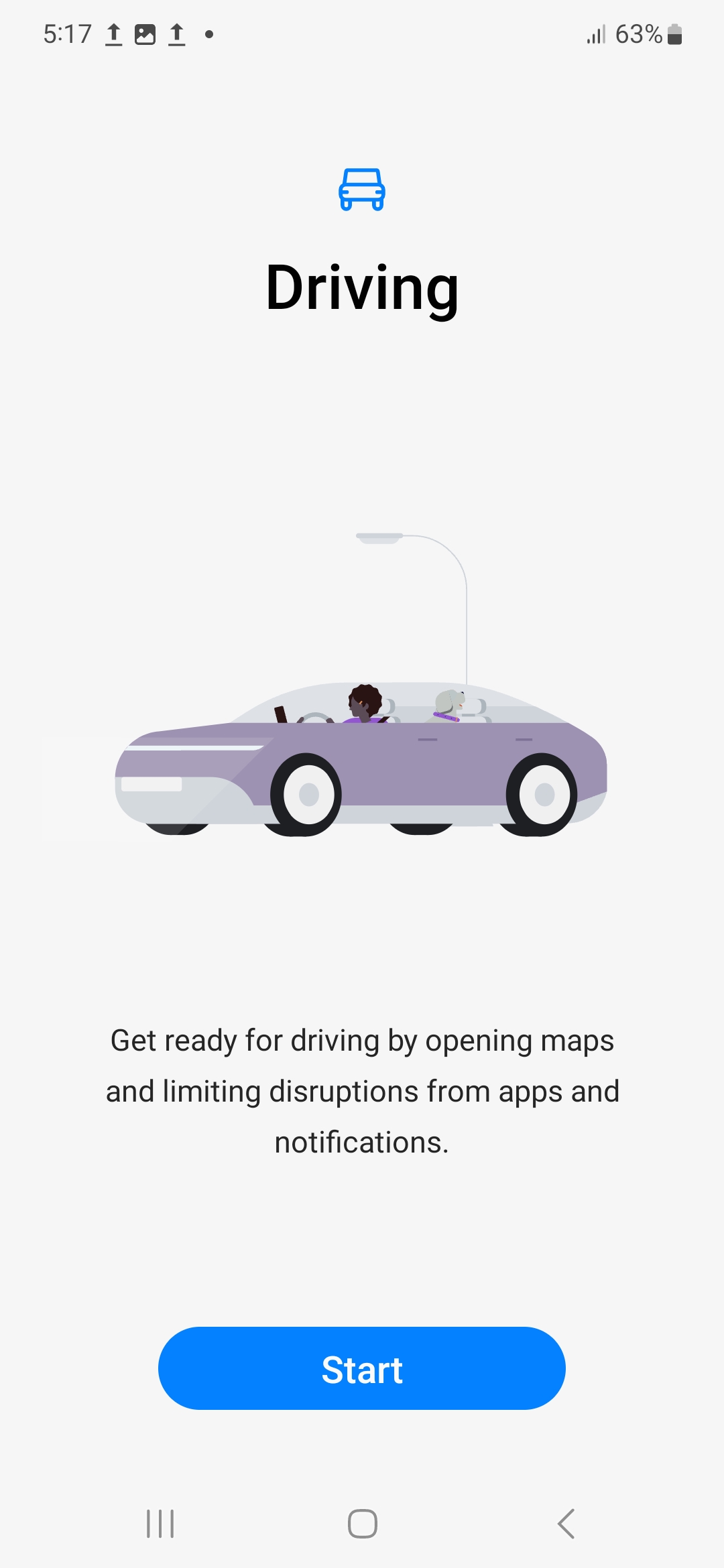 When you get in your car, Driving mode is activated and can automatically run music apps to entertain you during your drive, or maps to guide you to your destination. You can set it to automatically reject calls with a message saying you'll get back to the caller later. This mode keeps you safe on the road.
If: You open reading apps or web browser
Then: Activate eye comfort shield
Blue light is bad, bad, bad. Set a Routine to turn on eye comfort shield when you're running reading apps or web browser.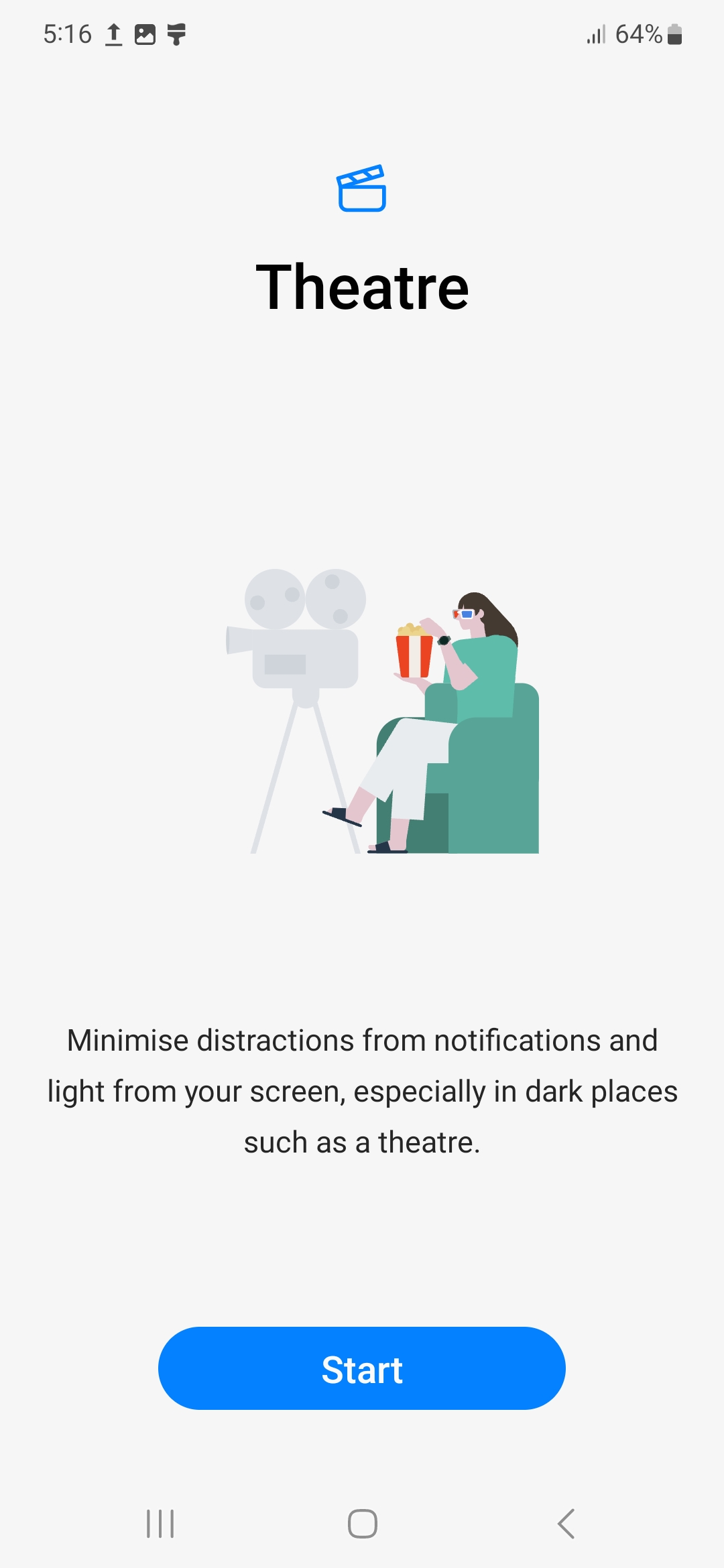 If: You're watching a movie or gaming
Then: Set specific resolution and refresh rate
Similarly, you can predefine video streaming or gaming apps to run at a specific resolution and refresh rate (60Hz or 120Hz), or at certain brightness levels to your liking. That way, you'll have the best movie or gaming experience on your phone.
If: You are in a virtual meeting
Then: Set screen to stay awake the whole time
During a virtual meeting or when you're following a workout on an app, you can't be keeping your finger on your phone screen the whole time like a hostage in a Twister game. Set the screen to never time out while specific are apps open. You can also set other conditions to trigger this Routine, like if your battery percentage is still high.
If: You are at work, home, or outdoors
Then: Change your Sound settings
Let Modes & Routines automatically set your Sound settings to silent at work, ring at home, and ring at the loudest volume plus vibrate when you're outdoors. All you have to do is set your location as a condition, so that the phone can detect where you are and what you want.
If: Your WiFi signal is weak
Then: Switch to mobile data
When you're in a Wi-Fi dead zone or leaving your home, automatically switch to mobile data. You can also switcheroo from mobile data to Wi-Fi when you are running certain apps that use up a lot of GB.
If: A specific contact calls or texts
Then: Set special light effects
Choose multicolour glow, echo and spotlight special light effects, which easily catches your eye when you get incoming calls and messages from specific contacts. This is super useful when your phone is lying on your work desk on Silent mode.
If: You want to enjoy awesome sound effects
Then: Create sound profiles for different speakers
Whether your phone is connected to Galaxy Buds, wired headphones, car stereo, home theatre system, or portable speakers, you can create different Sound profiles for each. For example, you can set separate volume levels, equaliser settings, and activate Dolby Atmos for the different devices. 
If: You're on the road
Then: Open maps and turning off notifications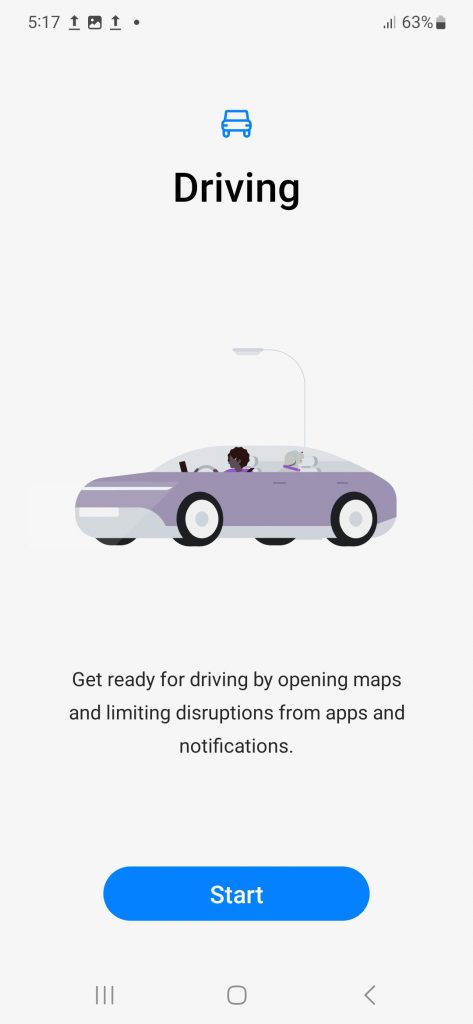 With the click of a button, you can get into driving mode. From there, you can set to open Maps to set your destination and Play Music for a cheery ride. You can even disable incoming call or message notifcations to keep your journey distraction free!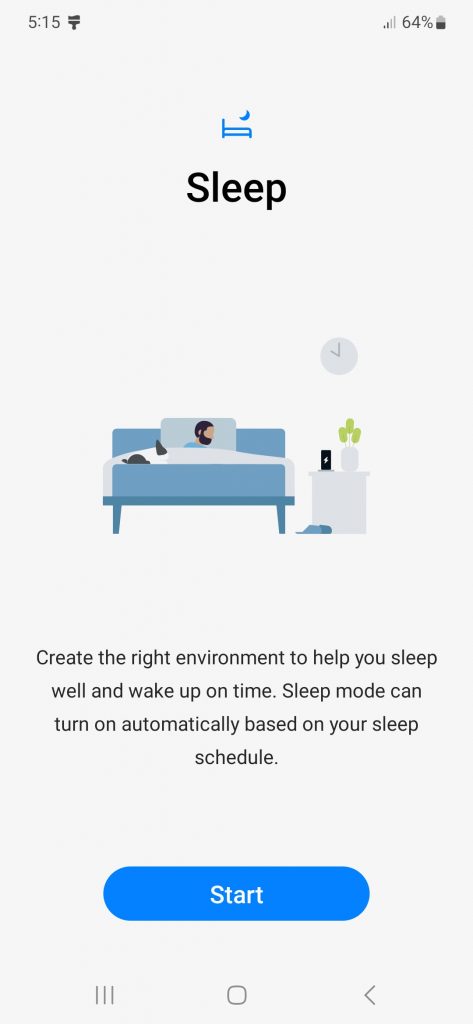 If: You're heading to bed
Then: Disable all notifications, turn on alarm based on hours you want to sleep, turn on dark mode / greyscale mode
Think alarm clock, but smarter and quieter. All notifications are turned off for a good night's sleep, and you only have to set just how many hours you want to sleep every time, your phone will know. If you plan to sleep 8 hours, it doesn't matter whether you start at 11pm or 3am, the A54 5G will make sure you'll get those 8 hours of sleep before the alarm goes off.
If you wake up to check on the time or some notifications, greyscale mode makes it less straining on those tired eyes by simply setting the entire display to grey, whereas dark mode simply turns all menu assets dark so that it'll be less bright for you in your dark room.
How Do I Get In On These Features?
Starting 7 April 2023, you can get your hands on the Galaxy A54 5G and Galaxy A34 5G at any Samsung Experience Stores, Samsung Authorised Retailers, Samsung Online Store and Samsung Brand Stores on Shopee and Lazada.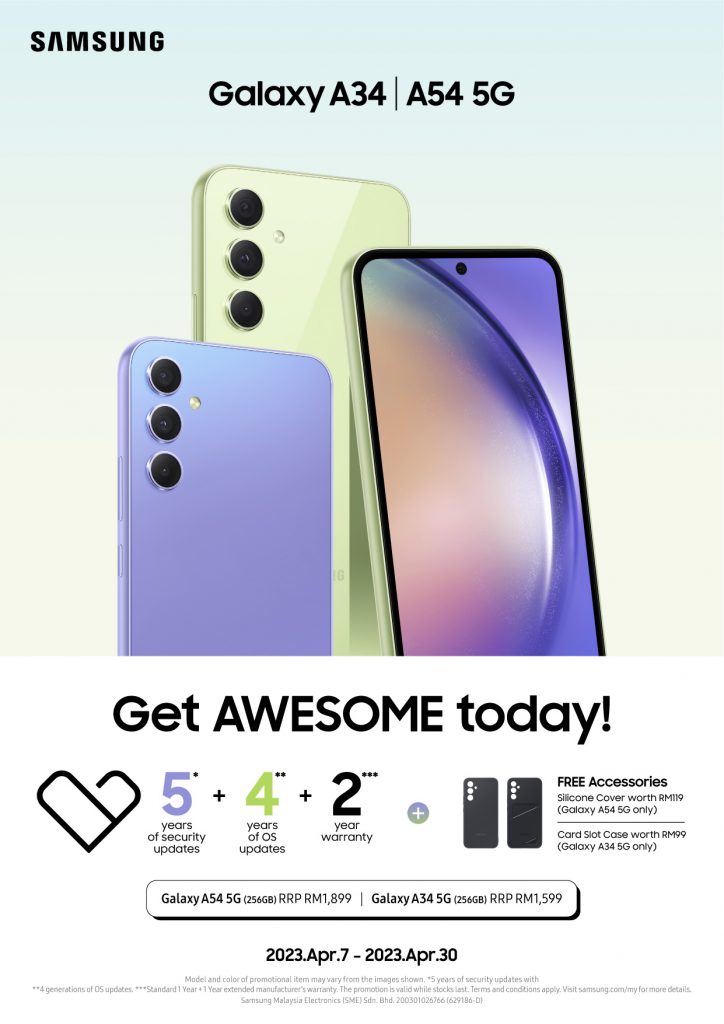 | | | |
| --- | --- | --- |
| Models | Colours | Price |
| Galaxy A54 5G (16GB RAM* + 256GB Storage) | Awesome Lime, Awesome Violet, Awesome Graphite, Awesome White | RM1,899 |
| Galaxy A34 5G (16GB RAM* + 256GB Storage) | Awesome Lime, Awesome Violet, Awesome Graphite, Awesome Silver | RM1,599 |
*with 8GB RAM Plus enabled
Those who purchase these models from now until 30 April 2023 can enjoy these awesome deals:
Get a free casing[1] and a 2-Year Warranty[2] when you purchase either the Galaxy A54 5G or Galaxy A34 5G.
Enjoy 30% purchase-with-purchase on a travel adapter[3] when you purchase the Galaxy A54 5G, Galaxy A34 5G, Galaxy A14 LTE, or Galaxy A14 5G.
Get the Galaxy Buds2 at only RM149 with the 70% purchase-with-purchase deal when you buy the Galaxy A54 5G[4].
Ready to make a new friend? Check out the Galaxy A series today:
---
[1] Galaxy A34 5G Card Slot Cover (EF-OA346TBEGWW) and Galaxy A54 5G Silicone Cover (EF-PA546TBEGWW). On a first-come-first-served basis and while stocks last. Terms and conditions apply.
[2] Standard 1 Year + 1 Year extension of warranty. Samsung reserves the right, in its sole discretion, to change, modify, update, add, discontinue, remove, revise, delete or otherwise change any portions of the terms and conditions.
[3] Customers are entitled to purchase one (1) unit of selected travel adapter when they purchase participating models. On a first-come-first-served basis and while stocks last. Terms and conditions apply.
[4] Customers are entitled to purchase one (1) unit of Galaxy Buds2 when they purchase the Galaxy A54 5G. On a first-come-first-served basis and while stocks last. Terms and conditions apply.