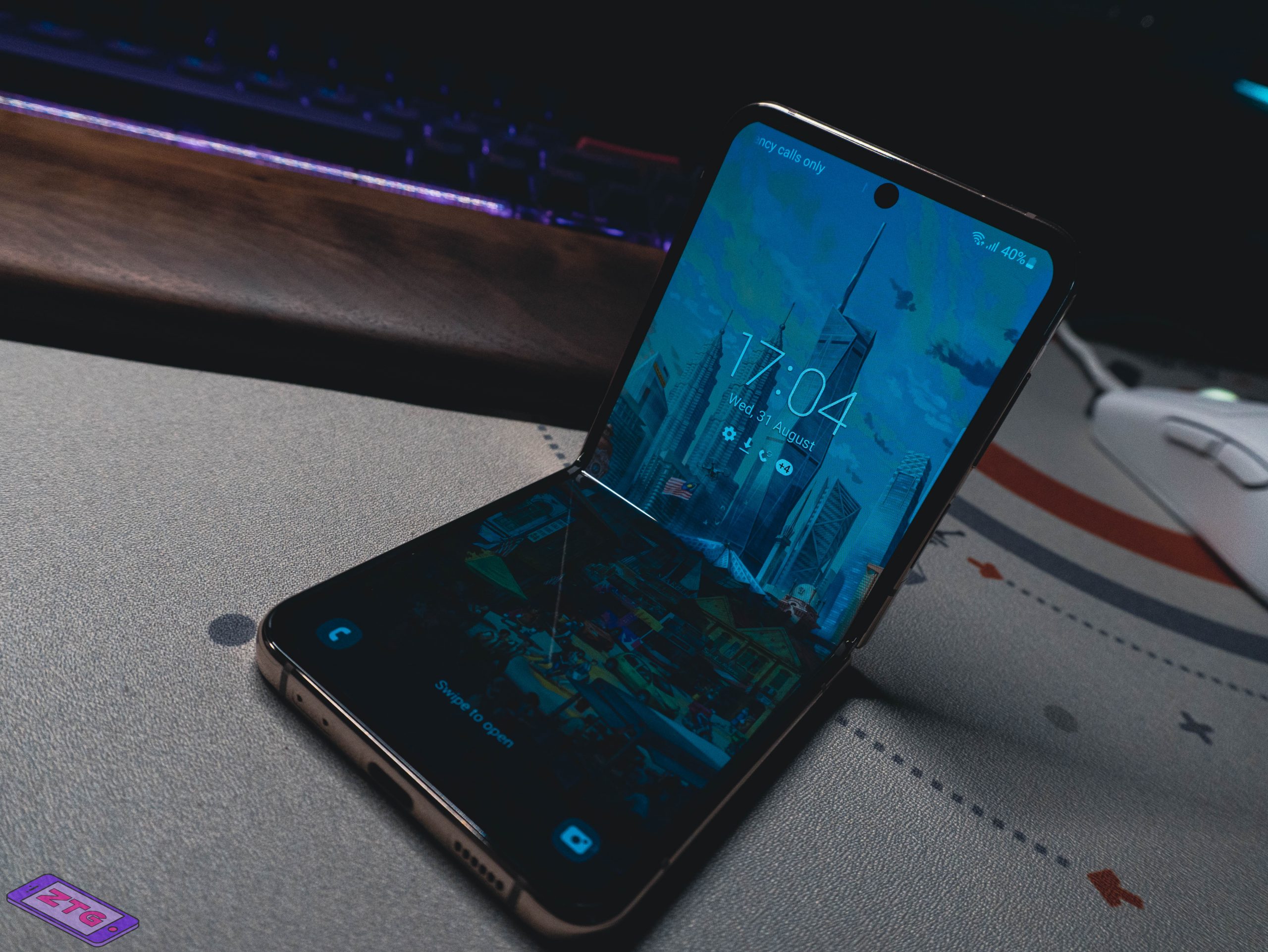 Smartphones are factually our primary tool for photos and videos these days, considering just portable they are and how connected they are. You're practically shooting, acting, editing and publishing all on one device and its never going to get more convenient than that.
However, if you're planning on standing out, you're going to need different, unique angles that conventional smartphones just can't do.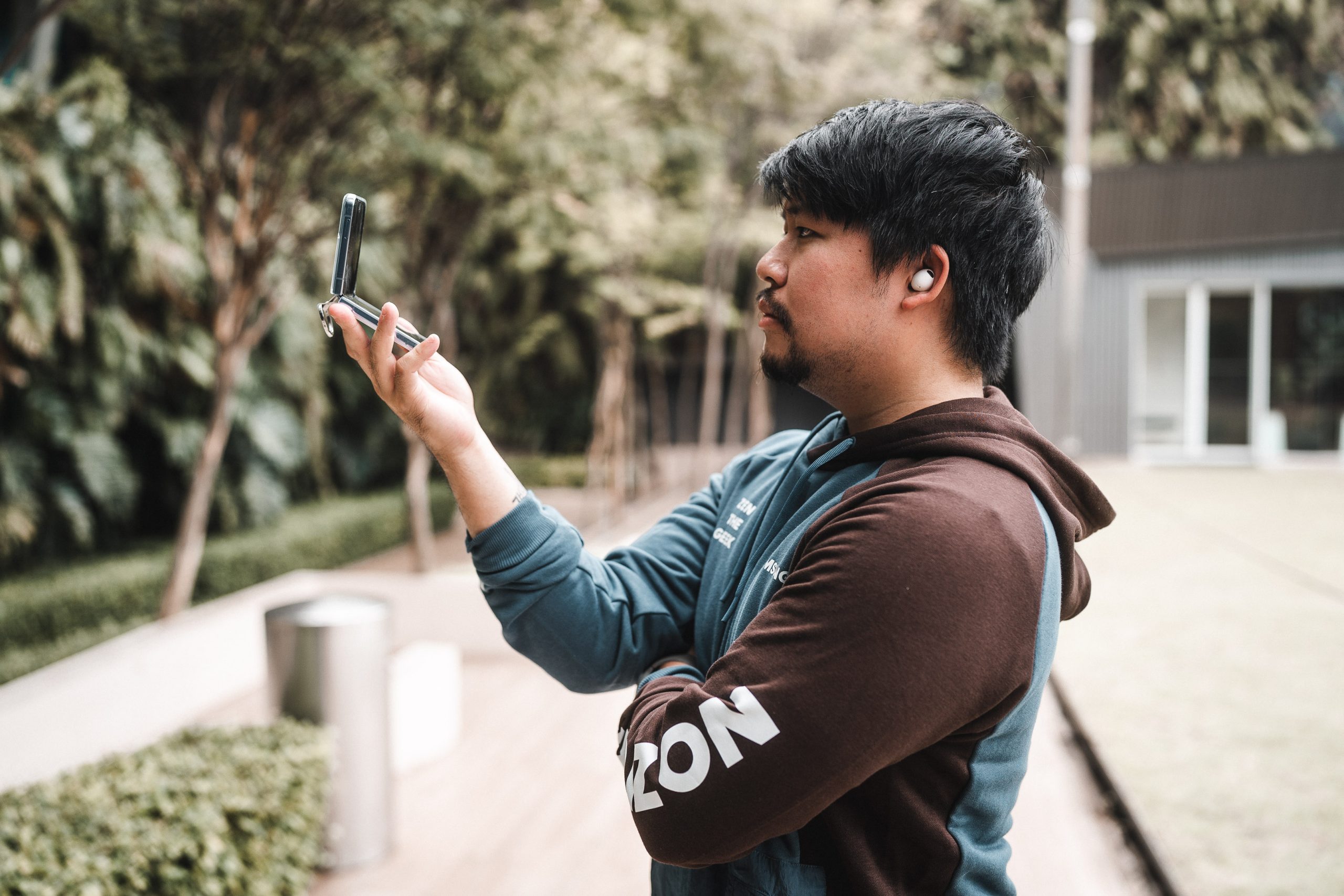 Introducing FlexCam, a versatile, hands-free camera mode, where you can try out agile angles to capture selfies, wefies, and videos from mind-blowing perspectives. Experiment with FlexCam (and double-sided tape) at these 7 places that your Galaxy Z Flip4 "doesn't belong".
---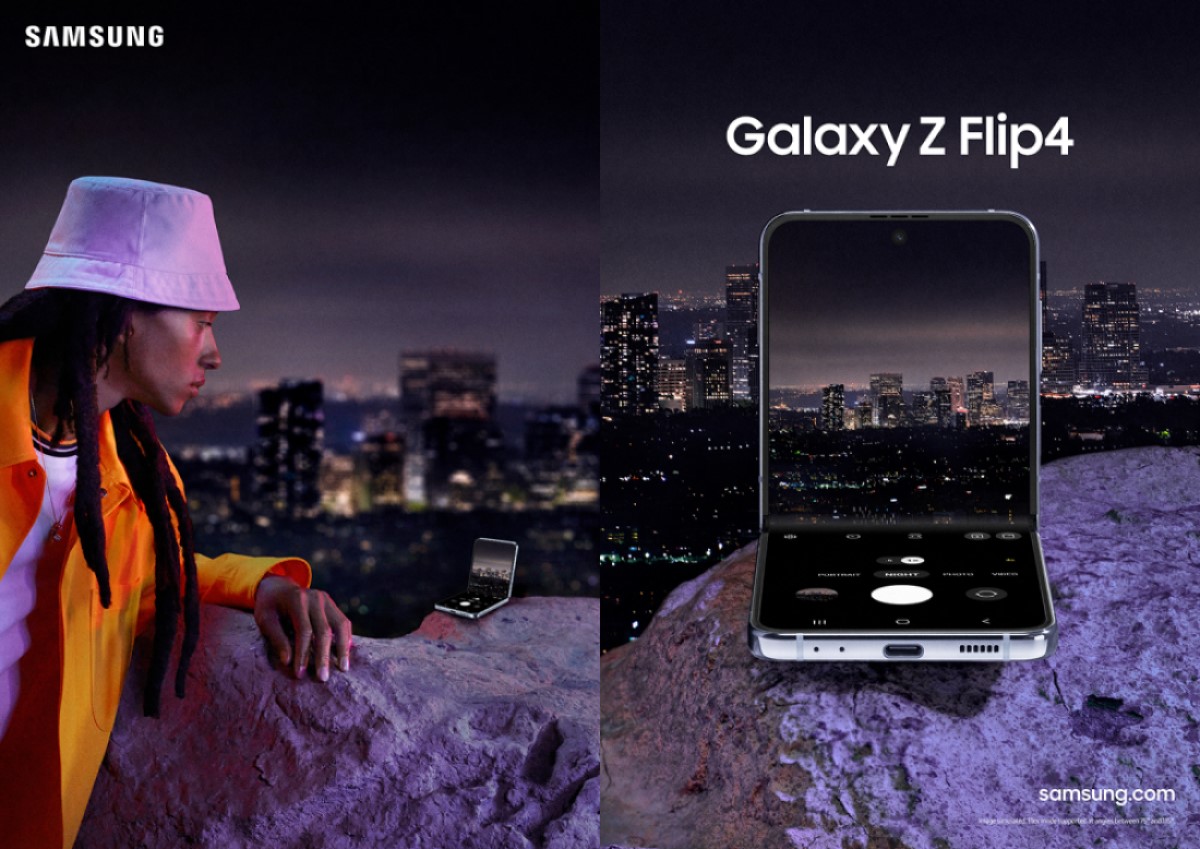 #1 – On the Lazy Susan
For your next alumni gathering or family dinner, get a video of everyone at your table in a fun angle by placing your Galaxy Z Flip4 on the Lazy Susan and giving it a twirl. The camera will spin full circle and capture each person, as they make faces or say their cheesy lines.
#2 – On top your car or on the wall
As you can fold your Galaxy Z Flip4 at a 90° angle, it can sit more stably on any surface than a bar phone that's leaning against something. You can put it on top of your car for slow drive shoots or even against the wall like Spiderman. Use double-sided tape to secure it in place and let the camera roll. You can also hold your Galaxy Z Flip4 in your hands like a camcorder for a more secure grip and steadier shooting when you want to capture multi-angle videos. You can pan from left to right or from top to bottom.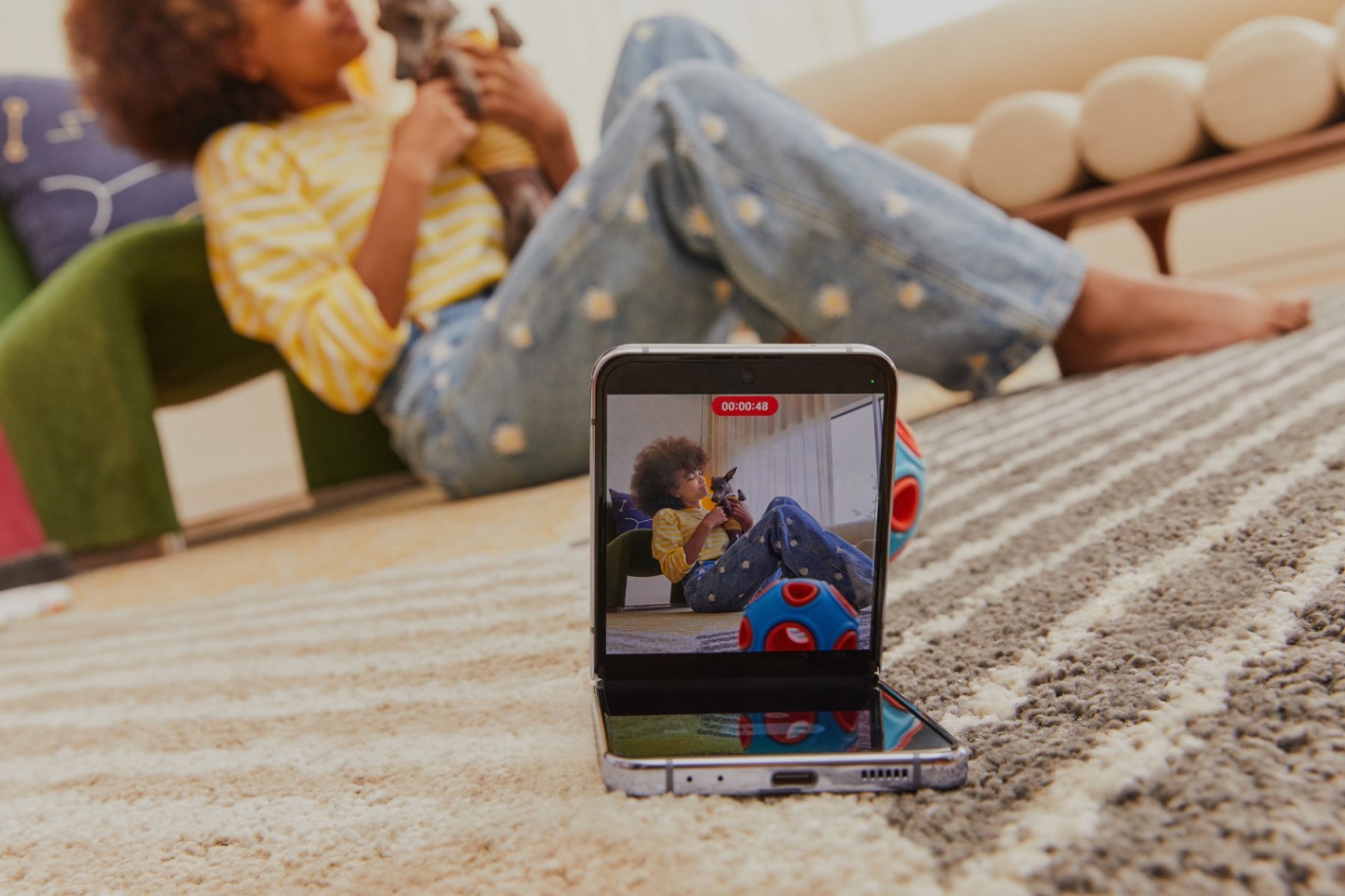 #3 – On the ground
Low angle photos and videos are an angle that only FlexCam is able to deliver perfectly. You won't be able to get an angle any lower with a bar phone on a stand or tripod, which adds height to the shot. The FlexCam is more precise when you're taking photos of your reflection or shadow. You want the camera to be close to the point where your reflection or shadow and your feet meet. The low angle is also great for TikTok dances to highlight the awesome footwork. This angle also gives maximum impact for jumping shots.
#4 – On a mountaintop or bridge railing
Bring your Galaxy Z Flip4 to the top of the mountain to capture a time lapse video of the beautiful night sky as it transforms to day, or put it on a bridge railing to capture a time lapse scene of people bustling by a busy city crosswalk.
#5 – Perched on the tennis net or a football goalpost
Without opening your phone, you can take selfies with the Rear Camera while the Cover Screen gives you a real-time preview. In this folded mode, you can slip it over a tennis net to record your serves. Or fold it at a 90° angle and put it on top of a football goalpost to show off your skills.
#6 – In the pool
Show everyone your vacay at the beach or by the pool when you put your Galaxy Z Flip4 on a drink float to bring it out on the water with you. Just make sure you supervise it closely, so it doesn't end up taking a dip.
#7 – Taped to your pet
Your pet, your Galaxy Z Flip4, some clingwrap… press play and get hilarious pet footage for Instagram and TikTok.
Capture awesome angles on FlexCam with the Galaxy Z Flip4 in places it "doesn't belong": https://www.samsung.com/my/smartphones/galaxy-z-flip4/buy/
---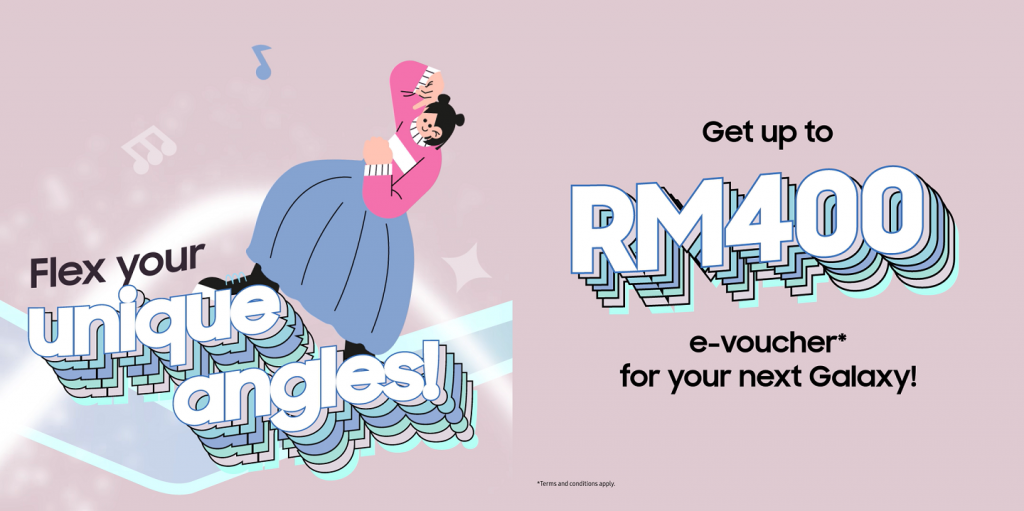 Are you ready to unfold the next Galaxy innovation? From now until 26 July 2023, register your interest at www.samsung.com/my/unpacked/ to receive first-hand updates and also up to RM400 Samsung e-vouchers[1] to pre-order the new Galaxy! See how Samsung pushes the boundaries of innovation with the most carefully designed mobile experiences yet at Galaxy Unpacked 2023 on 26 July at 7:00PM Malaysian Time.