Creative Zen Hybrid
Creative is a veteran in the audio space, with a knack for creating products that are value for money, packed with enough hardware to deliver a solid experience. The Zen Hybrid headphones target the RM 500 space, offering even the likes of ANC and Headphone Holography. Is it worth picking up?
Good
Solid build quality
Comfy long term wear
Priced Well, frequent sales
3.5mm analog included
Warm-bassy signature without overdoing it
Ungood
App isn't friendly for music streaming apps
No control for ANC levels
No play/pause button on headphones
Old Bluetooth version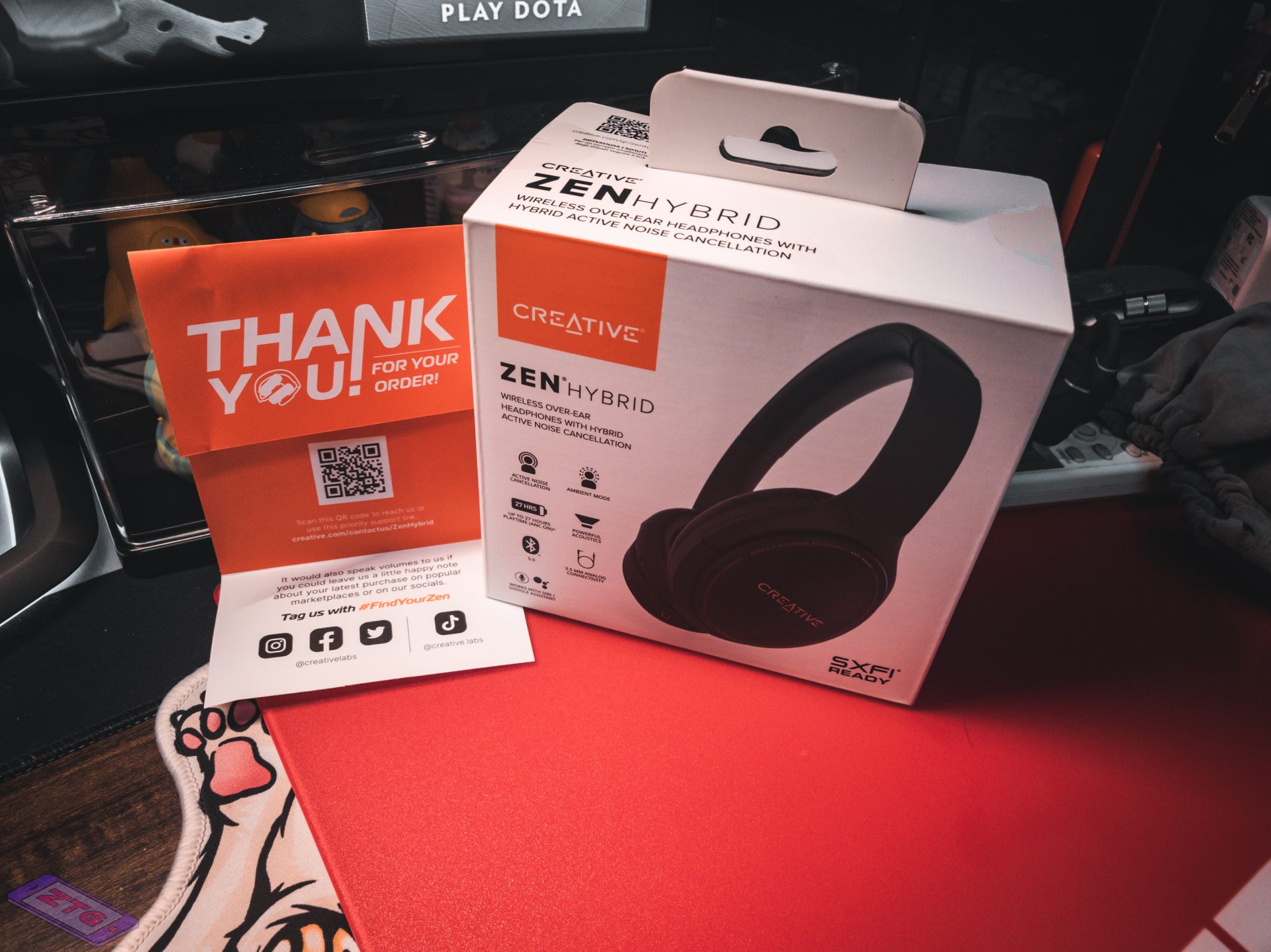 Design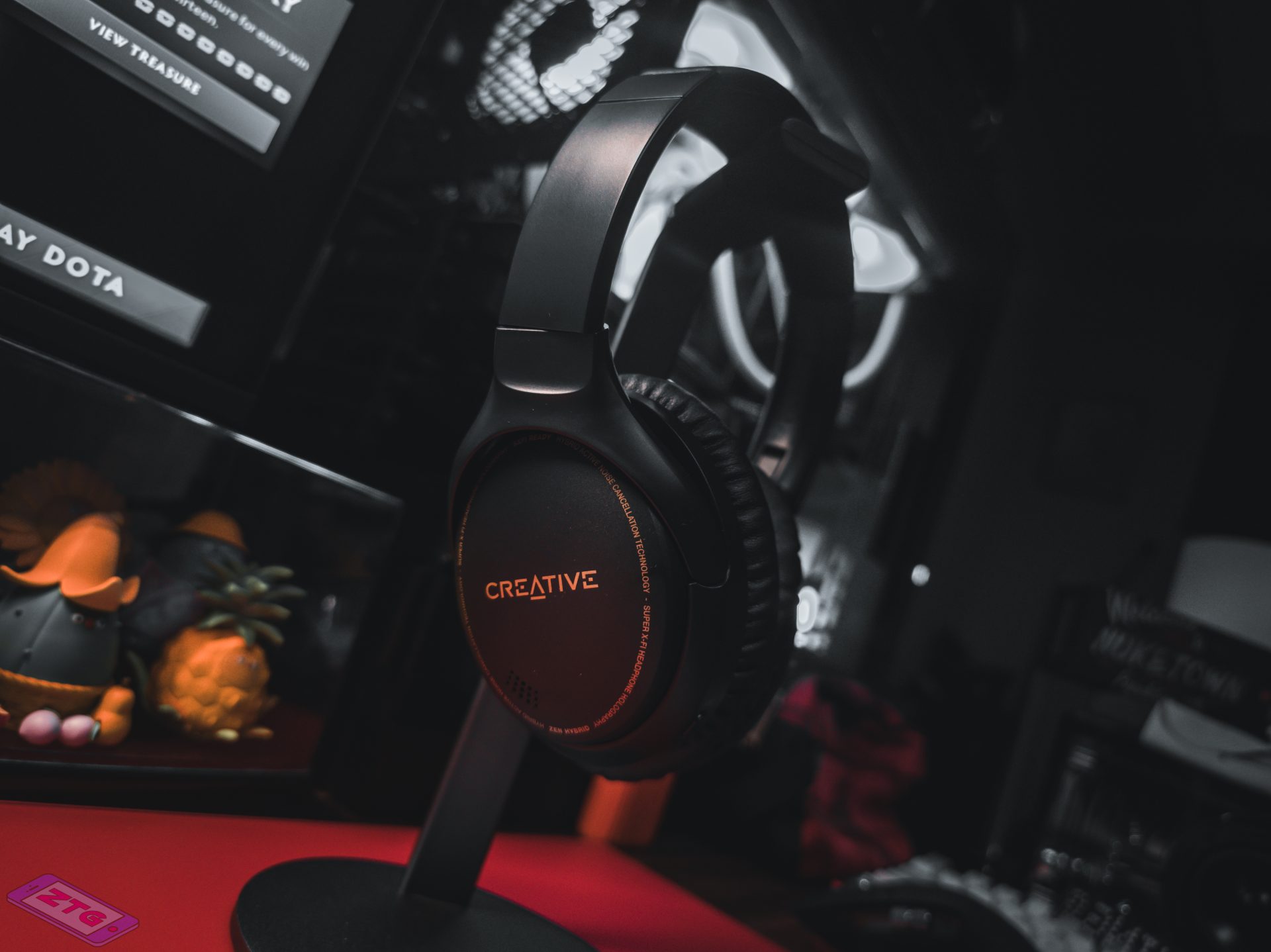 The Creative Zen Hybrid headphones are generally comfortable and stylish. The ear cups are made of soft, plush synthetic leatherette and the headband is padded as well. The headphones also have a 90° swivel design, so you can fold them up and put them away easily.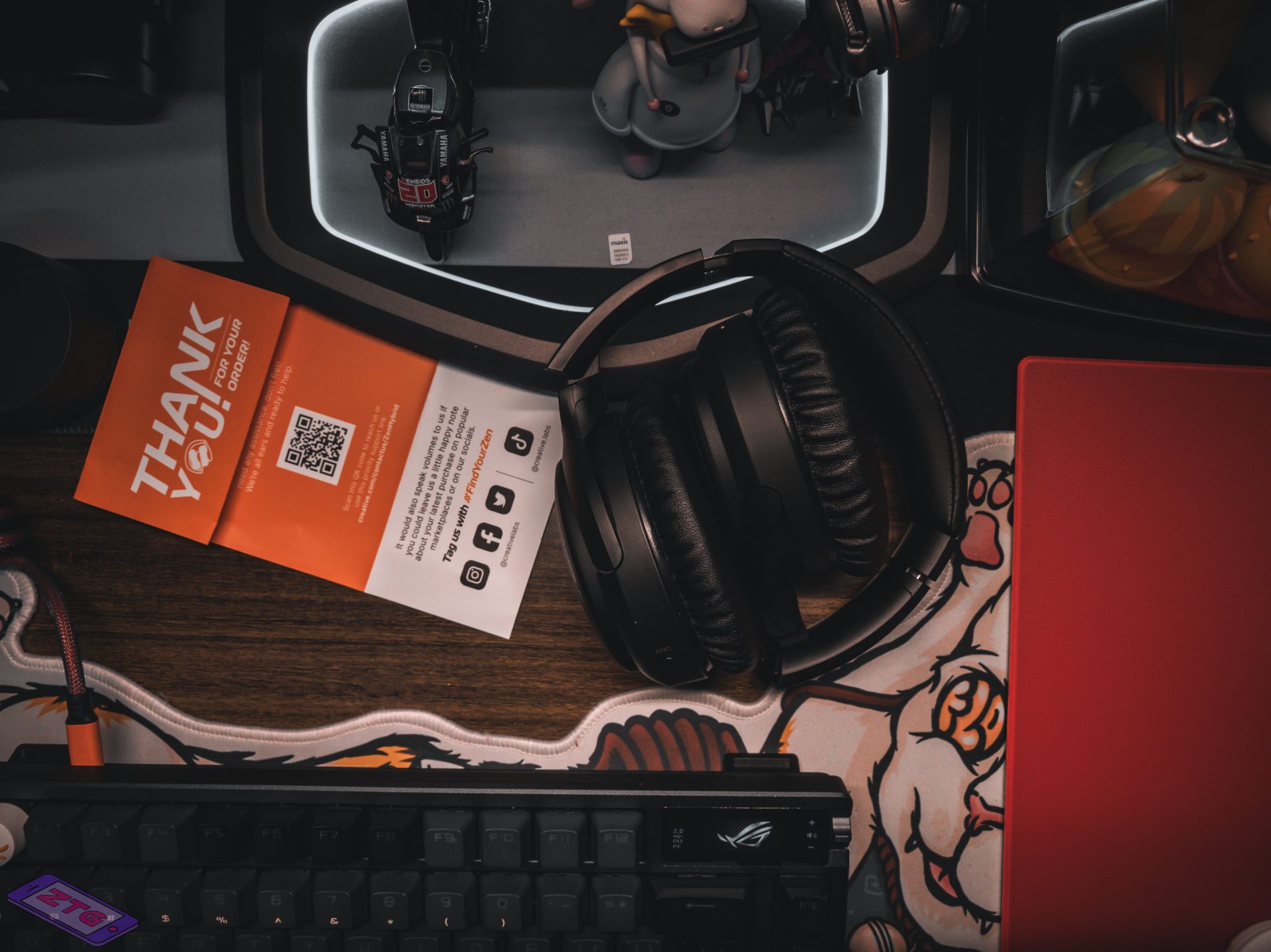 The headphones itself are made of mostly plastic, but they feel well-built and sturdy. The headband is made of synthetic leather and has a comfortable amount of padding.
The ear cups are a good size and shape, and they provide a good seal around the ears. This helps to block out noise and create a more immersive listening experience.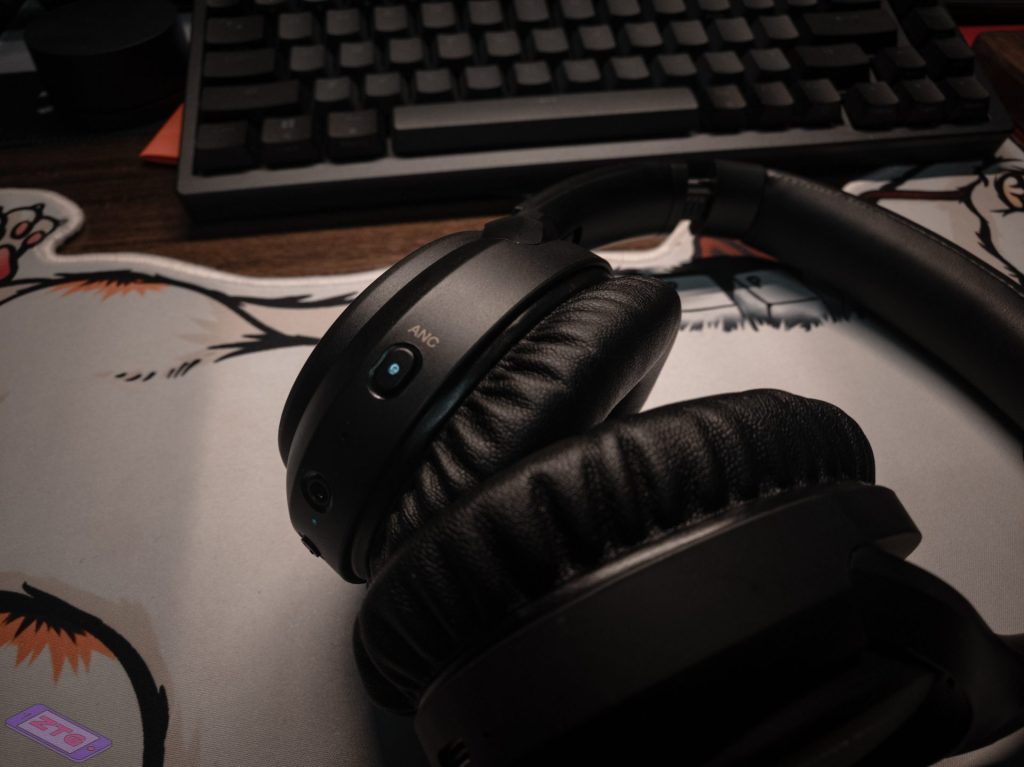 There are only a few core buttons on the headphones, and they're all on the right ear cup. There are your volume buttons, power button, 3.5mm analog jack and an ANC toggle button. When ANC is enabled, a blue light will be lit up to indicate that.
With only these few buttons on hand, there isn't a way to control the playback of your music on the headphones itself, so you'll be doing your music control on your connected device itself.
Over, the design of the Creative Zen Hybrid headphones is sleek and modern. The headphones are available in black, white, and pink, and mine are black.
Apps
The Creative SXFI App
The Creative SXFI App is a companion app for the Zen Hybrid headphones. The app allows you to customize the sound of the headphones, as well as use the SXFI Spatial Audio technology.
SXFI Spatial Audio is a virtual surround sound technology that creates a 3D soundstage around you. This can make music and movies sound more immersive. Apart from that headlining Holography feature, it's a pretty basic app with an equalizer that's decent but not heavily granular, so it's more beginner friendly. There's also a built-in music player within the app that lets you play your MP3 files, but that's something a lot of people no longer do as the majority have already migrated to music streaming apps, in which the app was not able to detect, so that's a bummer for me. It is however an issue that can be rectified through an update so it's by no means a dealbreaker.
Connectivity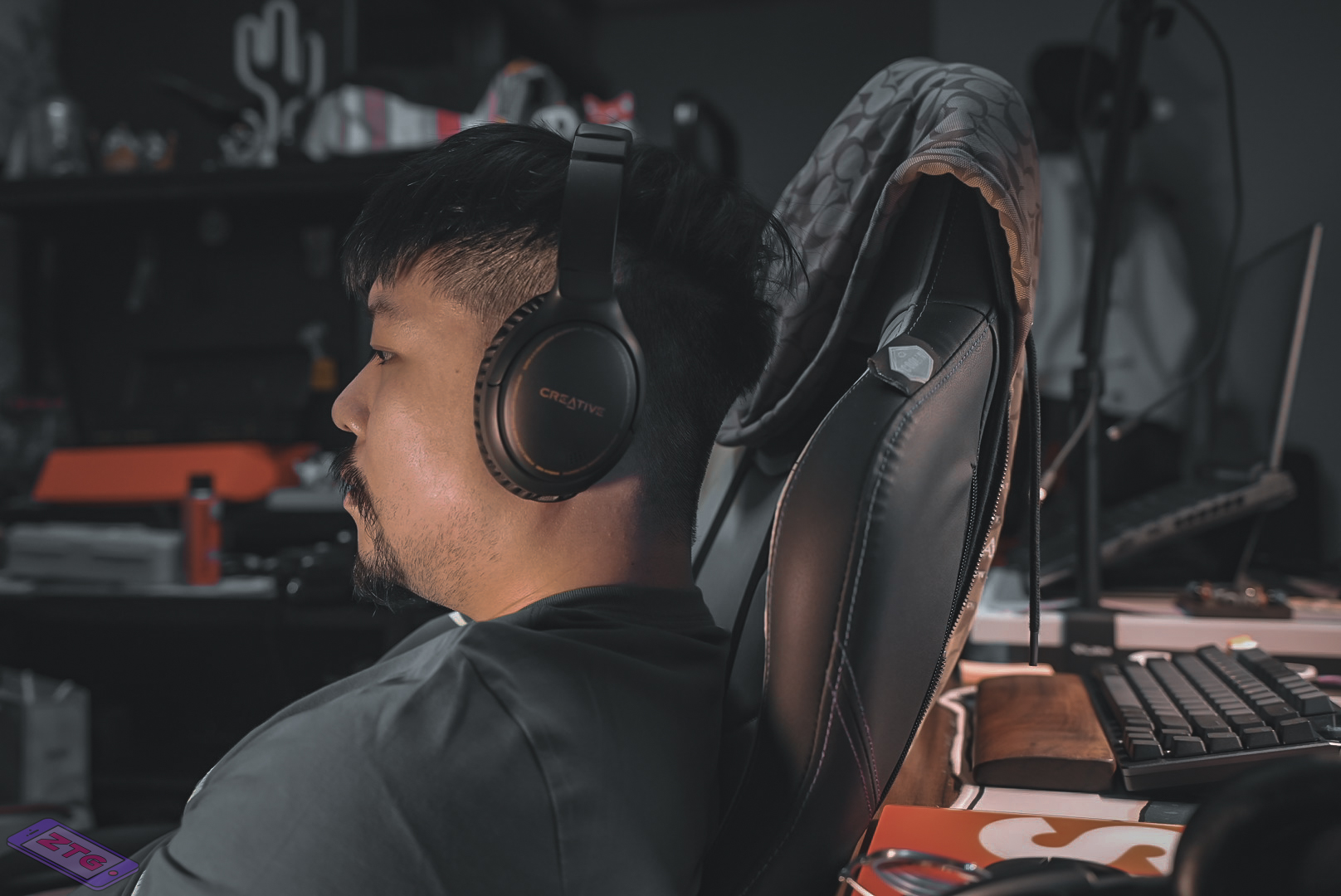 The Creative Zen Hybrid headphones offer a variety of connectivity options, including:
Bluetooth 5.0: This provides a reliable and stable connection with your devices but it is however an old protocol.
3.5mm analog jack: This allows you to use the headphones wired, which can be useful if the battery is low or if you are in an area with a lot of interference.
The Creative Zen Hybrid headphones support the following codec options:
AAC: This is a high-quality audio codec that is supported by most devices.
SBC: This is a lower-quality audio codec that is supported by older devices.
The Listening Experience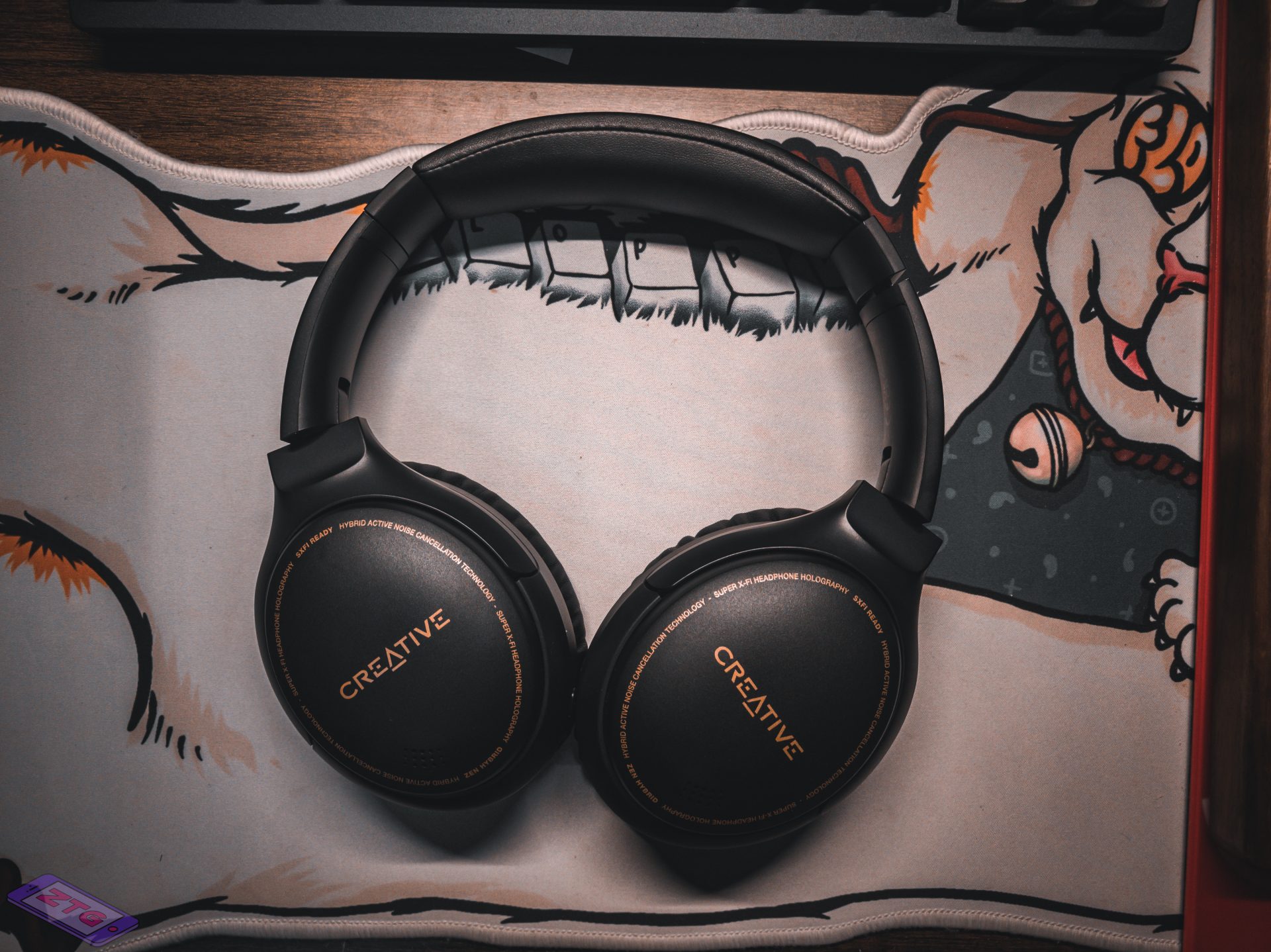 The Creative Zen Hybrid headphones use 40mm neodymium drivers. These drivers are common and are known for their clarity and accuracy, and they provide a good balance of bass, mids, and treble.
The drivers are angled slightly to provide a better fit and seal around the ears. This helps to improve the sound quality and reduce noise leakage. The drivers are also protected by a metal grille to prevent damage.
The Creative Zen Hybrid headphones have a warm, bass-heavy sound signature. The bass is powerful and well-defined, without overpowering the mids and treble. The mids are clear and present, and the treble is smooth and extended.
The soundstage is not the widest, but it is still good for a pair of closed-back headphones. The headphones are able to produce a good sense of separation between instruments, and they can handle complex mixes well.
They are a good option for people who enjoy a warm, bass-heavy sound signature.
As for ANC, it's decent for the price.
It is able to effectively cancel out low-frequency noise, such as the rumble of an airplane engine or the droning of a train. However, it is not as effective at canceling out higher-frequency noise, such as the sound of voices or traffic.
The ANC of the Creative Zen Hybrid headphones is also not as effective as some of the more expensive noise-cancelling headphones on the market. However, for the price, it is a good option for people who are looking for a pair of headphones with some noise cancellation capabilities.
Quick Takeaway :
The ANC is activated by a button on the left ear cup.
There is no way to adjust the strength of the ANC.
The ANC does not completely eliminate noise, but it does make it much quieter.
The ANC can make it difficult to hear people talking, so it is not recommended for use in noisy environments where you need to be aware of your surroundings.
Battery Life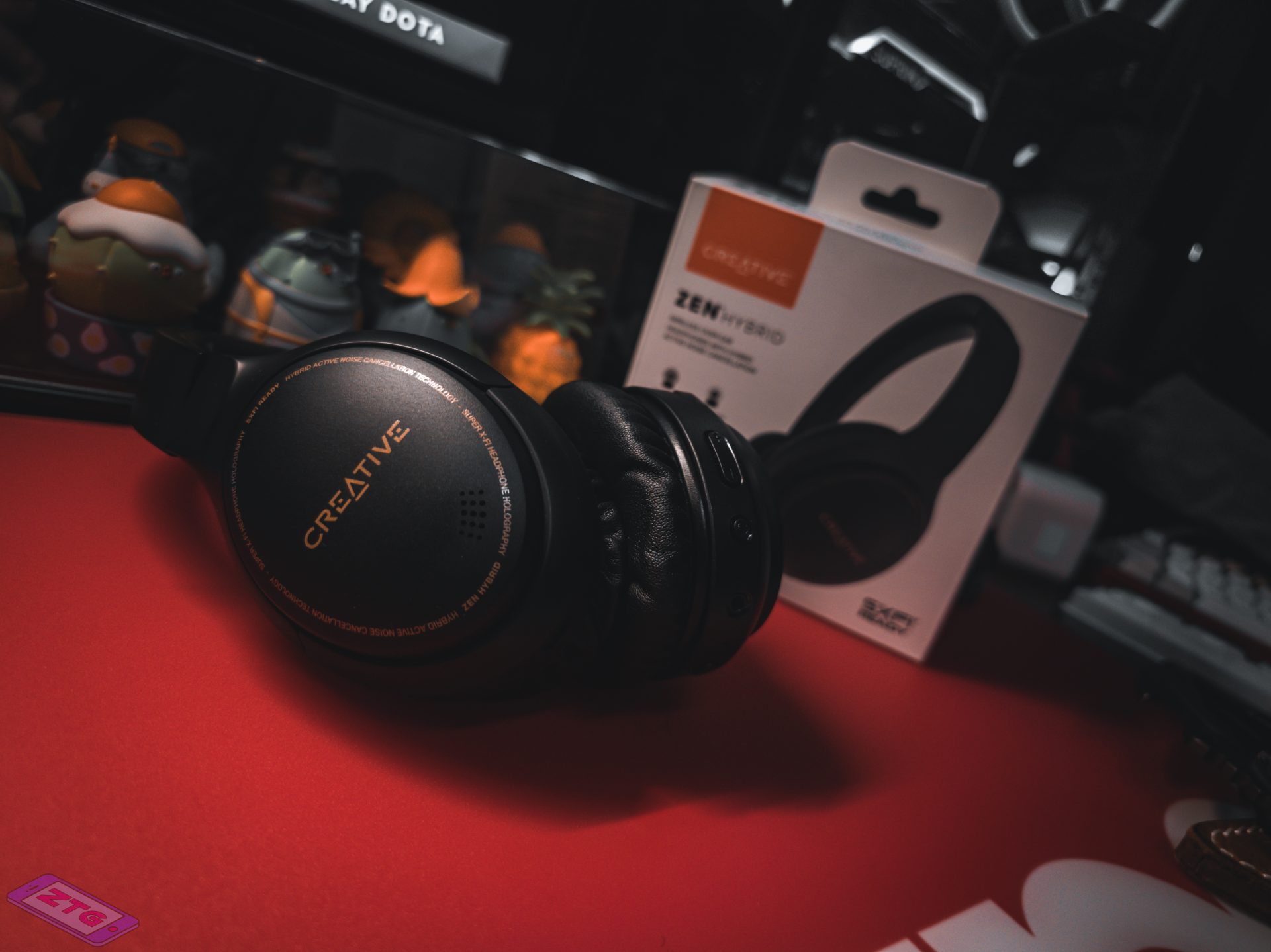 The Creative Zen Hybrid headphones have a long battery life of up to 37 hours with ANC off and 27 hours with ANC on. This is based on moderate volume levels which is about 60% level. Actual battery life will vary with use, settings, songs, and environmental conditions.
The headphones can be charged using the included USB-C charging cable. A quick 5-minute charge will give you 5 hours of listening time, but if you'd like to maximize that even more, you can try using the included 3.5mm cable and connect it to your device, it will not affect battery life and you don't need to turn it on. However, you won't be able to enjoy ANC features out of that.
That being said, a full charge using the provided USB cable takes nearly 2 hours from a 2% to 100%, which is longer than the advertised 1.5 hour full charging time.
Final Thoughts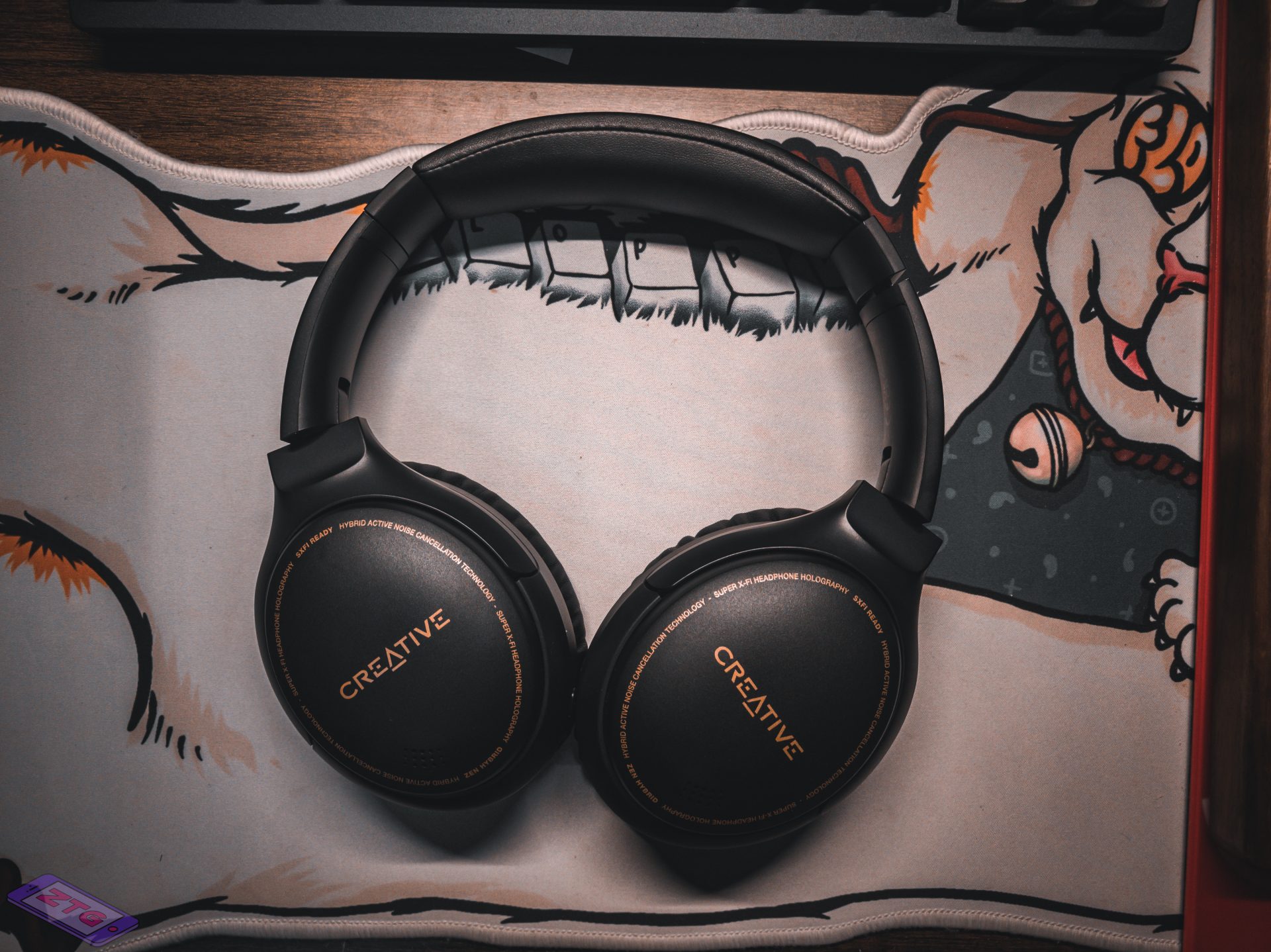 For an attractive price of RM 499, you get a solid built pair of hybrid headphones with ANC and a collapsable form factor. It's versatile, comfy and very affordable. If you can live with the compromises, such as the lack of playback buttons and dated Bluetooth version, it's actually quite a value-centric pair with really decent audio playback quality
It's also worth nothing that Creative products have frequent sales, with the latest 9.9 sale slashing it down to a mere RM 225 on Shopee Mall!