Times are tough, and with so many big brands pitching in on their own to provide aid to those in need, Canon Malaysia now joins the troupe. Canon stepped up their effort with a joint contribution from its employees amounting to RM48,000 that would supply about 500 food-insecure households with essential food items across 6 states.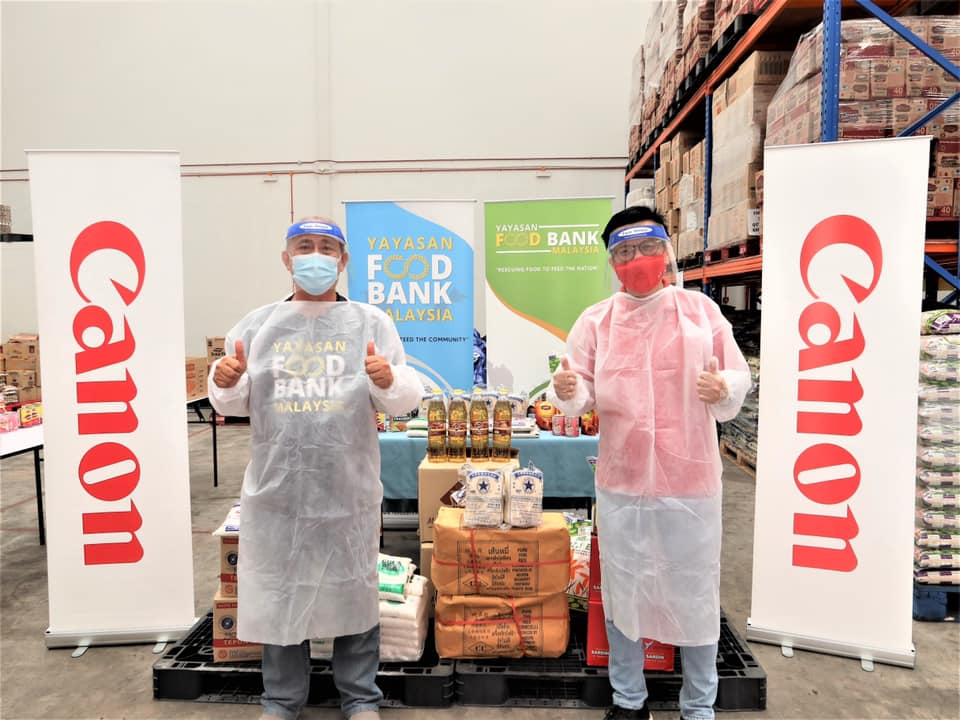 This initiative is a united effort of Canon employees and local non-profit organizations (NGOs).
The fundraising and food gathering efforts were driven by Canon and its staff from the headquarters and 5 branch offices nationwide. Through the partnership of seven NGOs, food packages were distributed to struggling families in Selangor, Sabah, Sarawak, Pahang, Johor and Penang.
As of yesterday, all families have received the food packages, which consist of rice, flour, sugar, cooking oil, vermicelli noodle, condensed milk, salt, coffee and tea, biscuits and eggs.