Acer managed to create a very capable 31.5″ QHD monitor for a relatively competitive price. It's a large curved monitor that's very simple in design and straight to the point, which is to play games on a big screen and a high refresh rate.
---
Specs
| | |
| --- | --- |
| Model Name | EI322QUR |
| Size | 31.5-inches 1500R Curvature (16:9) |
| Panel | VA Panel |
| Refresh Rate | 165Hz AMD FreeSync Premium Pro |
| Dimensions | 612mm x 429mm |
| Color Coverage | NTSC 72% / Near 100% sRGB 16.7million colors |
| Resolution | 2560 x 1440 up to 4K (60Hz) |
| Inputs | 2 x Display Ports 1.4 and 2 x HDMI 2.0 Ports (Display Port Cable and HDMI Cable Included), 3.5mm audio out |
| Audio | Yes, 2 speakers (2W each) |
| Retail Price | RM 1399 |
---
The Looks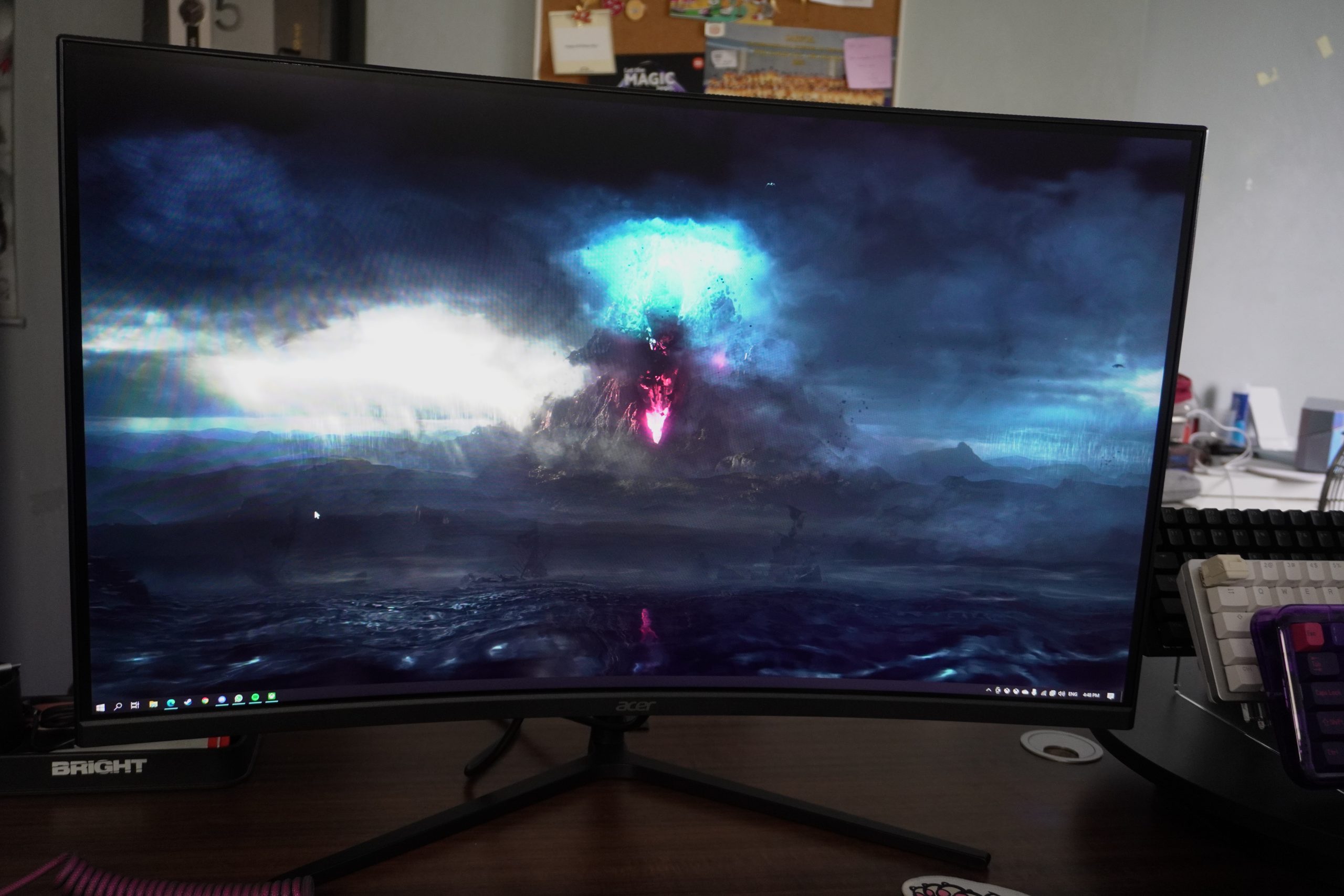 "Looks like every other monitor"
The EI322QUR is as simple as it gets. The front bezels are really thin with a subtle Acer logo at the bottom chin, as well as a big one plastered at the back panel. The design is pretty uninspiring, but that's just a matter of perspective. It's not as bling bling as the Predator line of monitors, so it's kinda hard to believe that this monitor comes from the same brand that makes the same killer gaming monitors.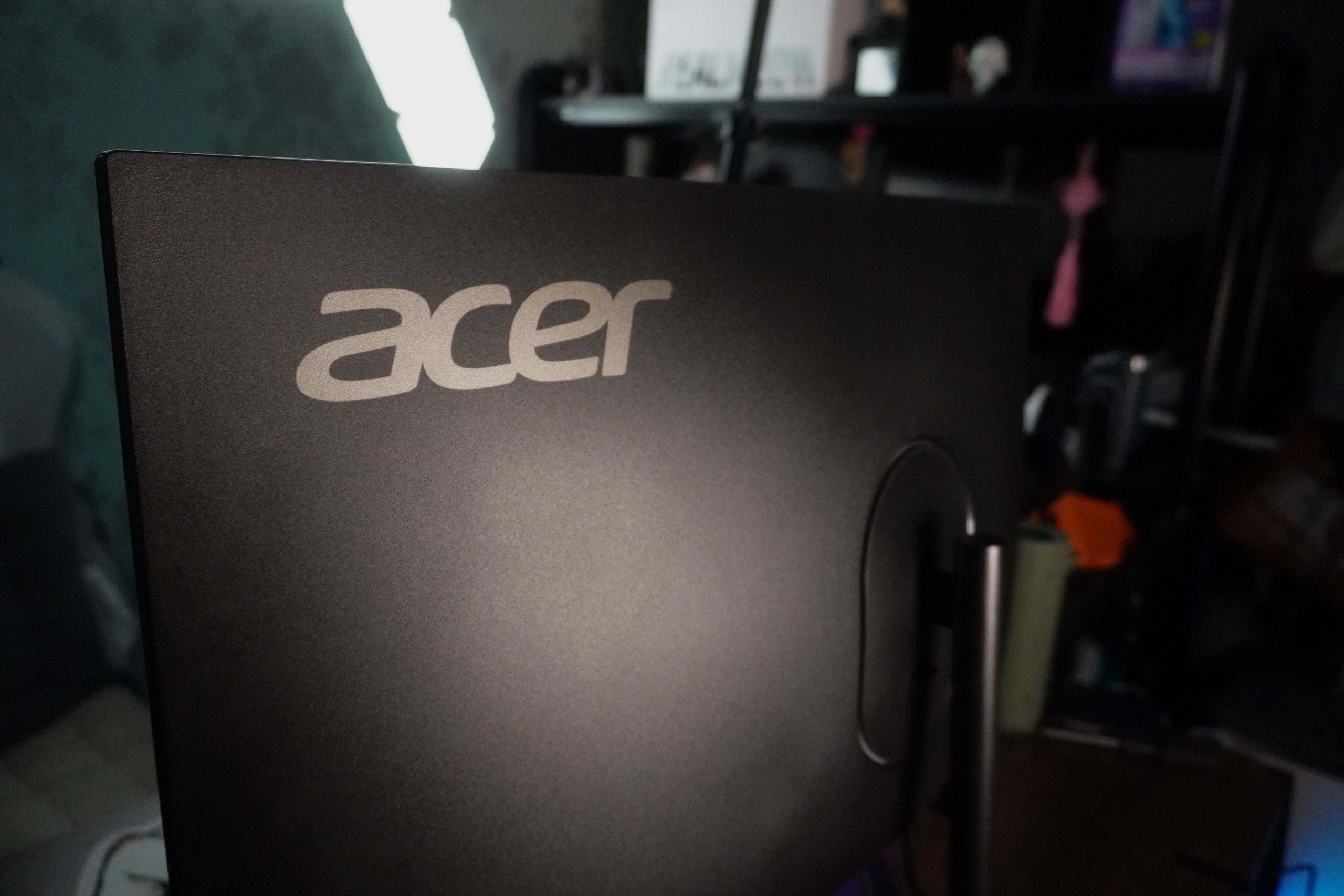 Besides, design isn't always the priority when it comes to finding a monitor, especially this one.
---
In the front you'll get to see the monitor being curved. It's not everyone's must have, but it's there. 1500R curvature has always been a personal ideal amount of curviness for a gaming monitor. Some will also appreciate the amount of space you'll save in the front as the monitor feet are thin and do not stretch too far out. The monitor's lightweight too, superbly easy for most to carry with just one hand.
Setting Up: No IKEA manuals needed
In the package you'll see everything straightforward and setting it up was relatively simple. I got a little common screwdriver on standby and there are a total of 3 screws to put everything together. 1 screw to connect the legs to the base stand, and 2 to connect the desk stand to the monitor panel itself.
I can't stand the stand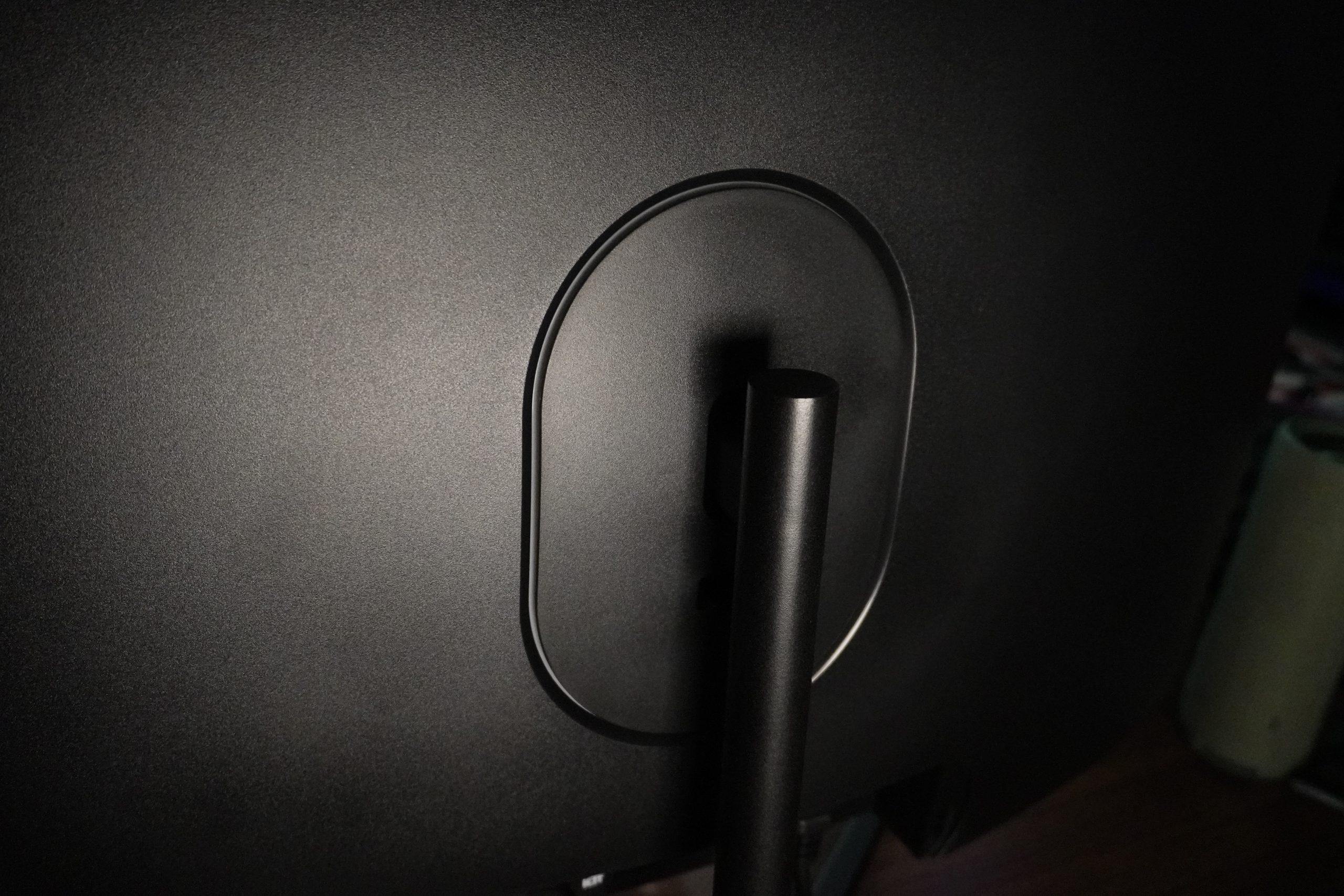 The stand isn't flexible one bit. All you get is mild titling adjustments, so you may prefer to load this up on a VESA Mount and put it on your desk.
What's it like to use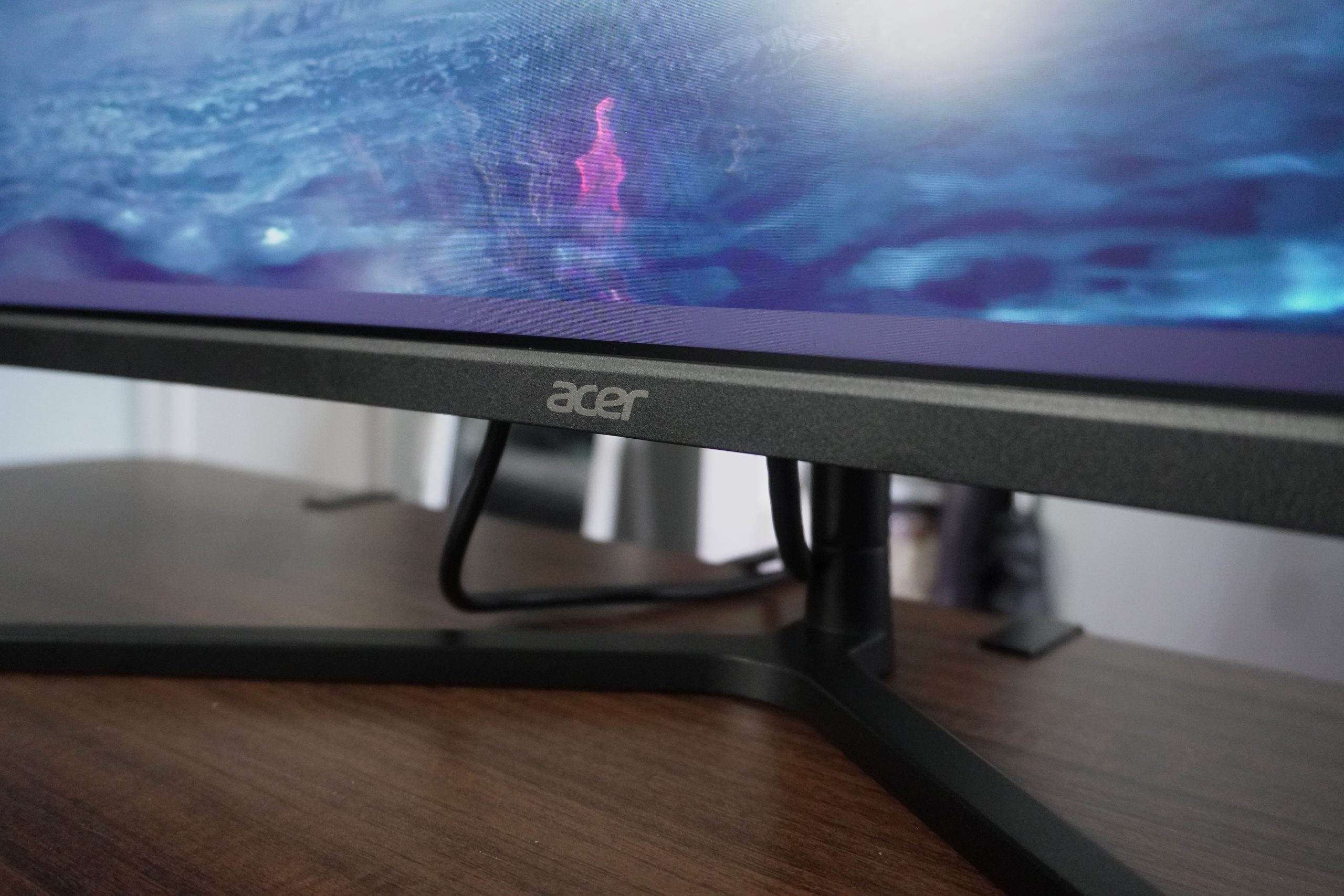 The EI322QUR delivers everything that's promised on its spec sheet. You'll get your 165Hz of refresh rate with decent colors to boot. The color range is promising in its class, with nearly full sRGB coverage. It uses a VA panel, the in-betweener of TN and IPS. It's satisfactory in this regard, and we won't find any washed out nonsense here.
If you're looking to max as much pixels out of the monitor as possible, the EI322QUR can scale up to 4K resolution but that'll just leave you with 60Hz in refresh rate so that's worth taking note!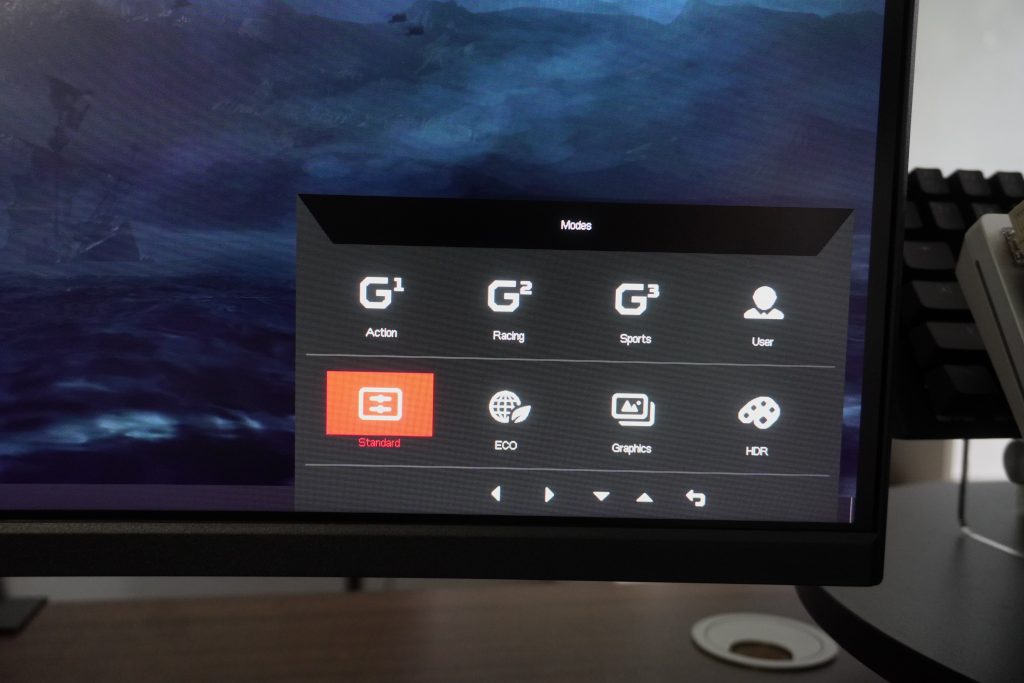 If you intend to make settings without tabbing out, just use the buttons at the bottom right of the bezel to make immediate configurations to your brightness, contrast, etc. There are only a small handful of profiles, so less thinking, more gaming!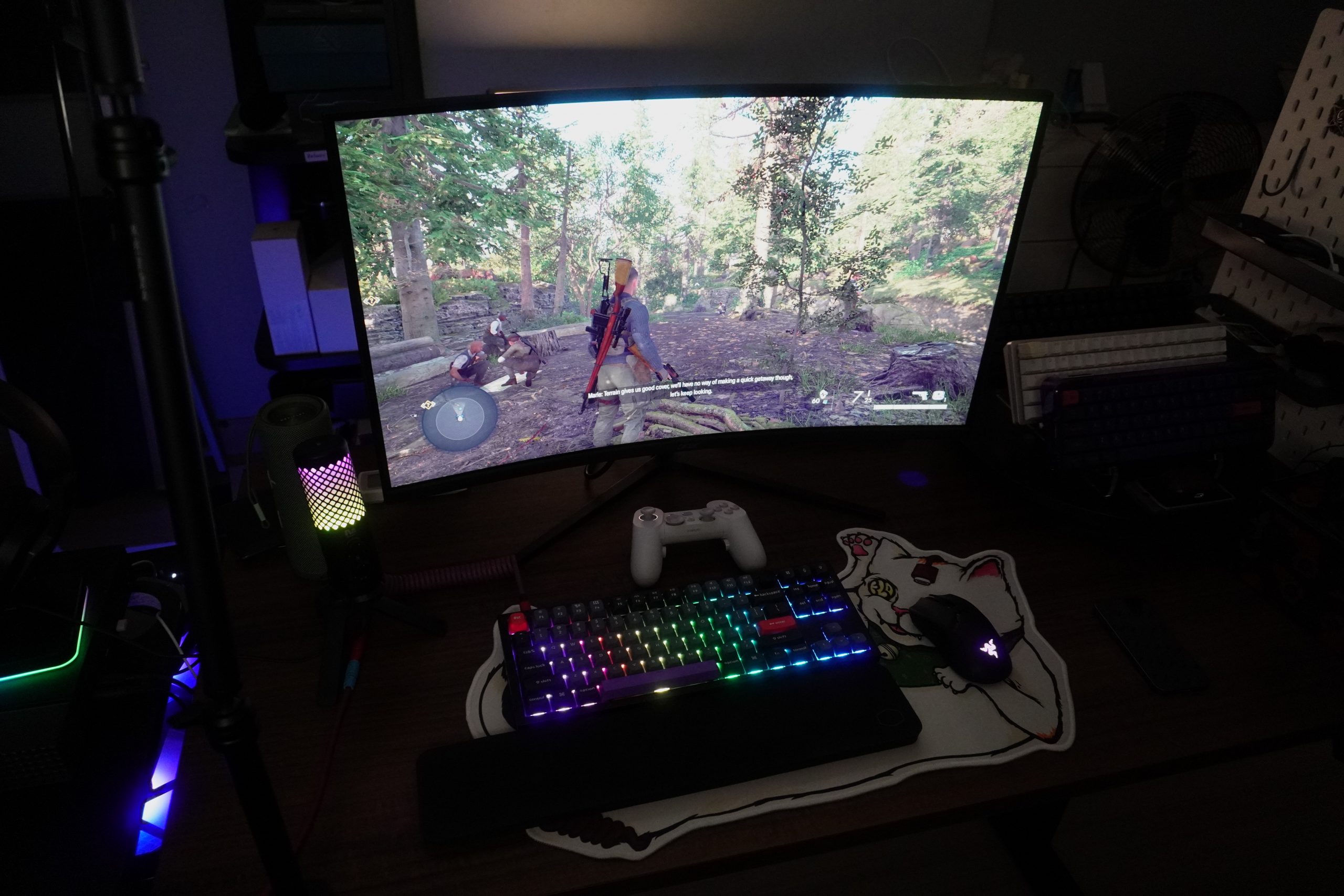 Gaming is as smooth as it can be, with some ghosting. The lighting can get pretty aggressive too. I have been playing Sniper Elite 5 : France very frequently these days and it's a game that can get pretty dark and murky. The monitor seems to get pretty aggressive with the gamma and sometimes I experience some quick flashes when I am moving really quick in the game.
It uses AMD Radeon FreeSync 2 HDR as well, so you can view and play games in HDR if you're on Team Red with your graphics card. For NVIDIA users, it'll just be on Adaptive Sync so you won't be losing on refresh rate count.
There's a 3.5mm audio out for you to plug your headphones/speakers in. The monitor does have speakers of their own, 2 in fact. They're incredibly low powered at 2W, and should only be used if you really don't have any external speakers lying around.
Excellent Number of Ports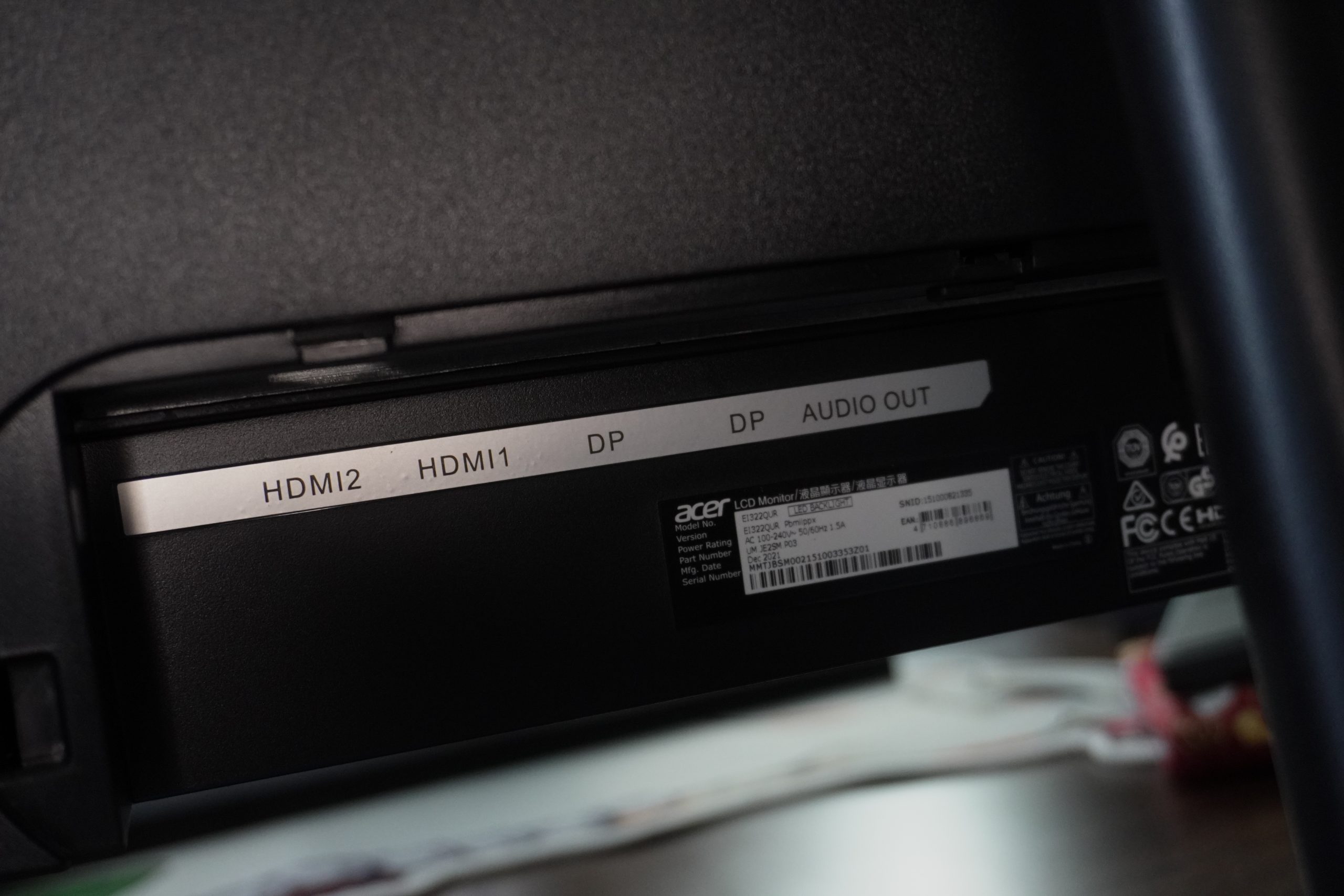 The EI322QUR comes with an impressive set of ports, and they're pretty updated too. You can use the display ports to plug in your PC, which'll give you that 165Hz experience. HDMI 2.0 is on board too, so your compatible device (or PC as well) can reach up to 144Hz. It's also noteworthy that the EI322QUR does include a DP 1.4 and HDMI 2.0 cable in the package, and they're of good quality too!
---
Final Thoughts
If you're on a fair, below RM 1500 budget, the EI322QUR is a decent monitor to recommend, especially if you're really just wanting fast refresh rates over a big screen.
Visually it's not the best we've seen at this price point, but it makes up for it with plenty of I/O ports, complete with Auto-Detect.
My biggest issue was the monitor's lack of flexibility, as you are only able to do limited tilts and not a single swivel without moving the unit altogether. The design is minimalist at best, so its uniform design can pretty much fit a multi-monitor setup pretty easily.