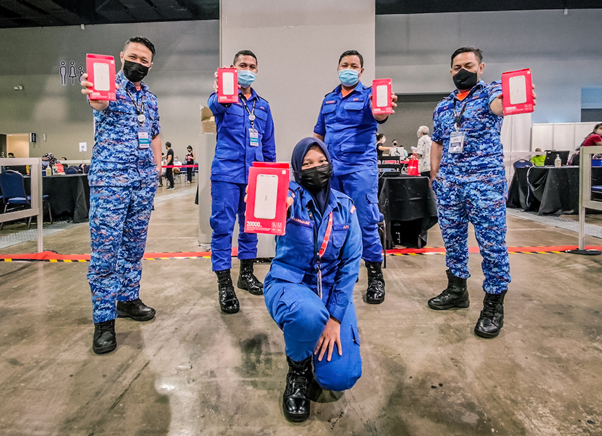 Last week, Malaysia launched it's mega-sized vaccination center at the Malaysia International Trade and Exhibition Centre (MITEC) in effort to ramp up Covid-19 vaccination numbers in Malaysia. As of 8th June, 2021, more than 3.79 million Malaysians have been vaccinated, with over 12.77 million Malaysians having registered for the vaccine, according to the Special Committee for Ensuring Access to Covid-19 Vaccine Supply (JKJAV).
Xiaomi Malaysia had recently contributed their own rendition of a care package for our front liners to let 'em know that they are in our thoughts and that their time spent did not go in vain.
The center was fitted with several units of Mi Air Purifier 3C's to clear out the air of impurities. The Mi Air Purifier 3C uses HEPA approved filters to filter out fine particles such as bacteria and dust particles. On top of that, 200 units of Xiaomi 20,000 mAh Redmi 18W fast charging power banks were also provided for the front liners to keep their devices juiced up, pretty much one less worry throughout their day.

Xiaomi says that they are proud to show their support for Malaysia's Covid-19 Immunization Task force (CITF) by using their innovative products for a good cause.
We say kudos to Xiaomi for such a kind gesture to our front liners! It's not their first time doing this for the community and we'd love to see more of these acts in the future!