Sunway Pyramid is introducing Malaysia's first Internet of Toilet (IoT) system that will see the mall advance from a conventional washroom system to a more efficient management system to deliver a more connected, seamless experience for both the users and supervisors alike. This effort is part of Sunway Pyramid's move towards transforming different aspects of the mall digitally, following its various digitalisation efforts before, and during the pandemic and its lockdowns.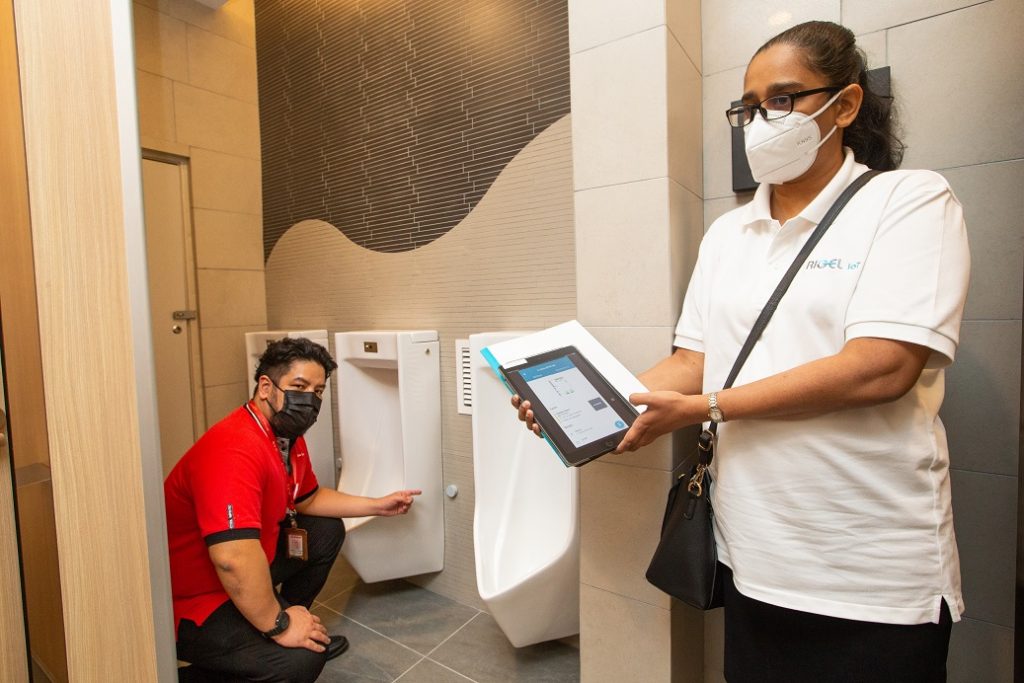 In partnership with Singapore-based amenities experts Rigel Technology, the all-new smart toilet system will help optimise commercial toilet performance and efficiency within the building by utilising a centralised IoT system through data collection. This system by Rigel is the first of its kind in Malaysia, with its only other location being in Singapore to date. With conventional toilet maintenance, supervisors are faced with challenges such as cleaning performance, faulty equipment and breakdowns that may not be effectively communicated to technicians that will lead to an unhygienic and unpleasant toilet experience for the user.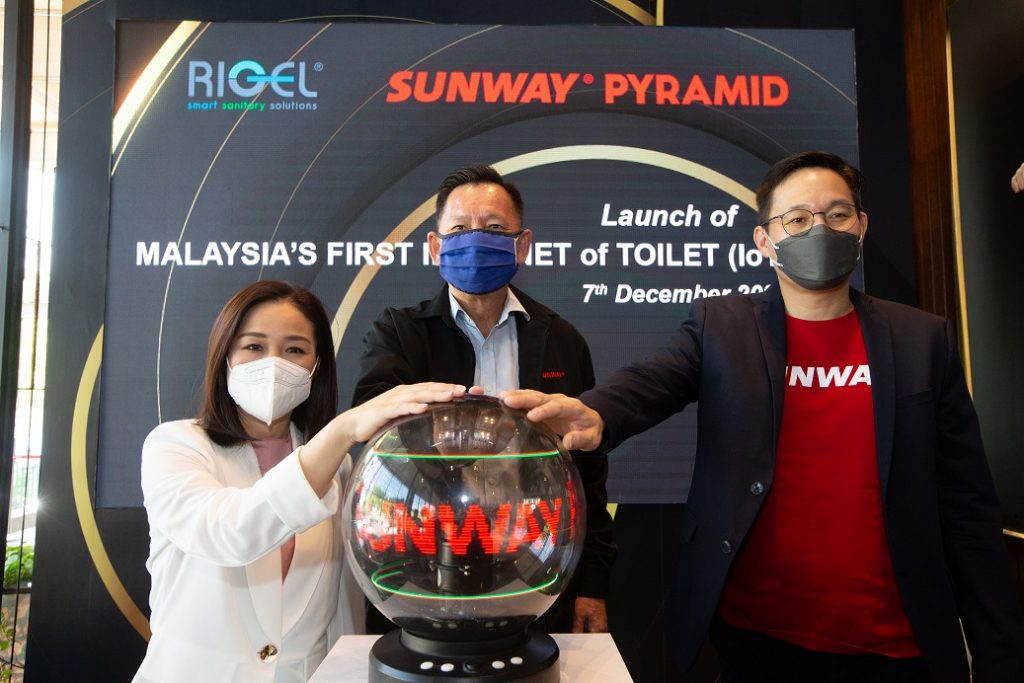 By going smart, Sunway Pyramid also aims to optimize its workforce for maximum productivity. Through the IoT mobile app for example, cleaners will be notified on cubicles that require urgent attention in terms of cleanliness and replenishing of specific materials, as well as receive work allocation instantly.