MSI Summit E16 Flip A12UDT
strong, sleek and stylish
The MSI Summit E16 is a powerful workstation in a slender, sleek package. It offers a robust 360 system for multiple scenarios of use as a laptop, tablet and workflow manager. Its discreet graphics card can even tackle heavy video editing on-the-go while enterprise grade hardware and software takes care of the day-to-day, leaving you with the fastest workflow you'll ever have.
To love
Top Performance
Subtle and Minimalist Design
Full touchscreen with awesome pen support
Military Grade Material
Enterprise but not boring
1080P Webcam with shutter
To Love'nt
Not the longest battery life in its class
Might be too heavy for some
Fingerprint Magnet
Brought To You By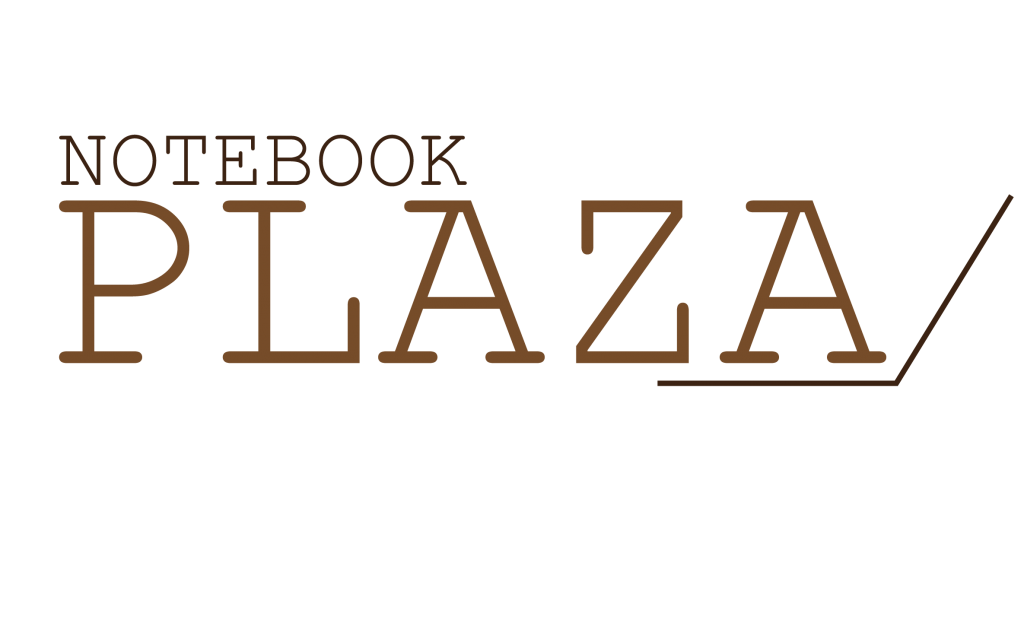 ---
| | SPECS |
| --- | --- |
| CPU | Intel® Core™ i7-1280P |
| GPU | Nvidia RTX3050Ti GDDR6 4GB |
| RAM | 32GB 4800MHz LPDDR5 SDRAM |
| Storage | 1TB NVMe PCIe Gen4x4 SSD (Samsung PM9A1) |
| Ports | 2x Thunderbolt 4 (Support Power delivery, DP 1.4a, USB 4.0), 2x USB 3.2 Gen 2 Type-A, HDMI (4K@60Hz), Mic-in/Headphone-out Combo Jack, Micro SD Card Reader |
| Display | 16″ 16:10 QHD+ IPS 165Hz, 100%DCI-P3, Pen Touch Support |
| Weight | approx 2 kg |
| Battery | 82Whr 4-cell battery , 100W USB-C Charging Brick Included |
| Price | RM 8,999 |
All Sleek, Business, And Beyond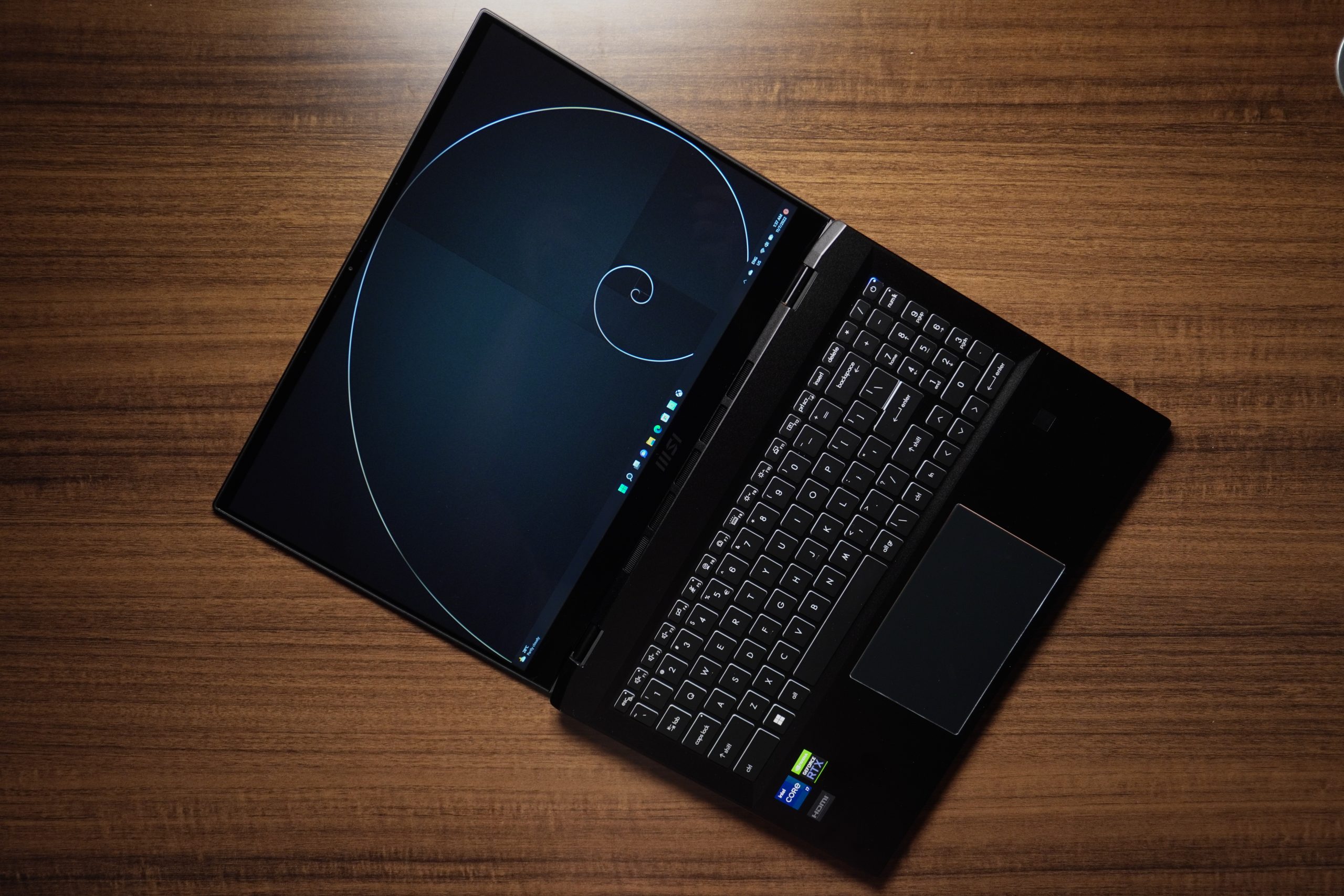 All-Metal Build, Top To Bottom
Solid hinge quality
IR Webcam and Fingerprint reader
The Summit series always adorned a Black and Gold color scheme that gave out a corporate, subtle luxury look. This time around, we're dealing with a full on black-on-black tuxedo. This full-metal laptop weighs about 2kg, packing really solid specs and all the bells and whistles any discerning corpo would ever need to fend off power-hungry tasks while keeping data secure.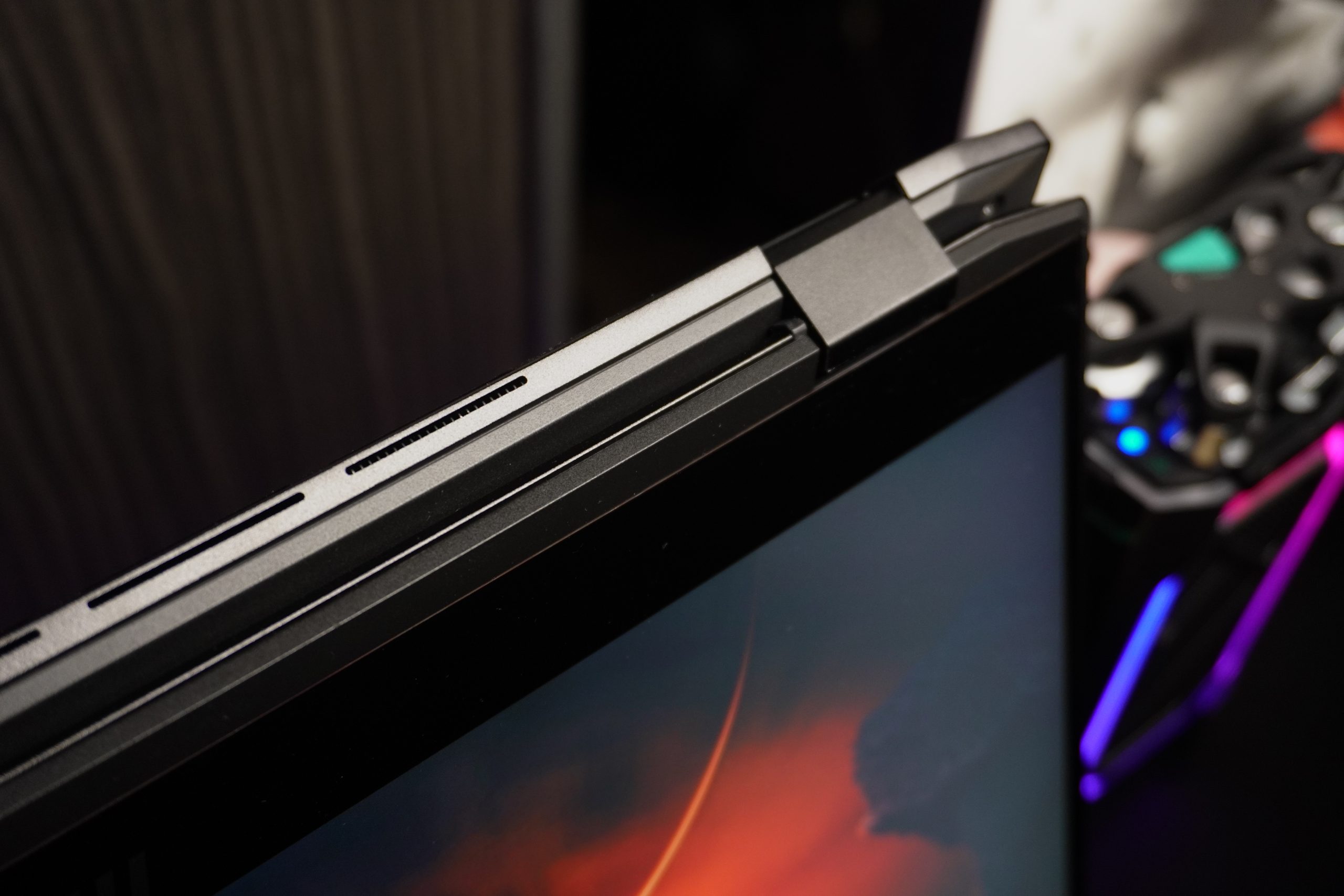 It's a good 360-degree laptop with a rock solid hinge, and upon first lid-off the bottom part of the top lip kicks the bottom half upwards for more airflow. There's also barely any flex on the screen, so it's as solid as solid can be here.
Keeping Your Stored Data Safe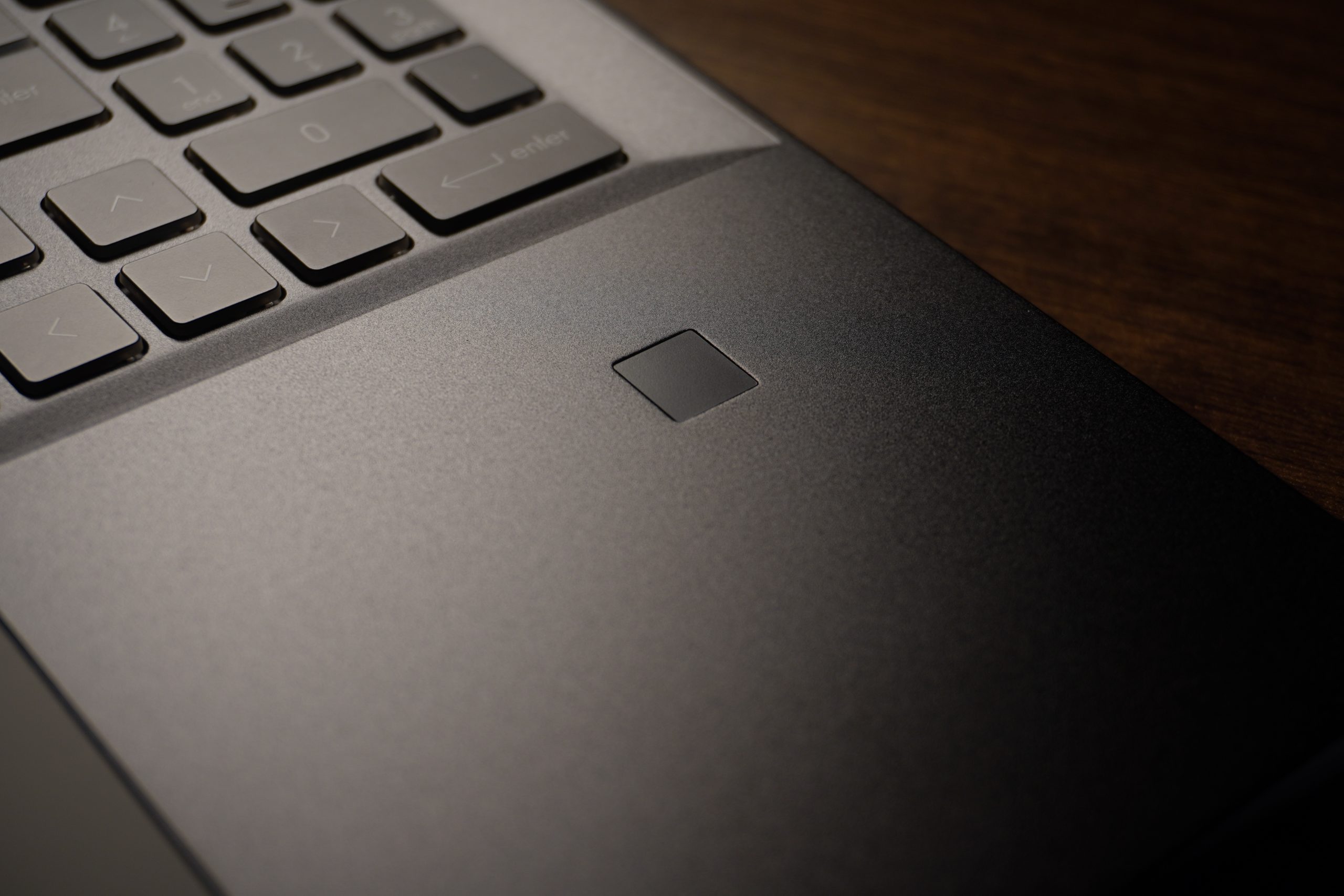 On the Summit E16 Flip is a fingerprint reader on the bottom right of the keyboard for faster logins, as well as a full 1080p IR (infrared) webcam for fast facial recognition via Windows Hello. Both unlocking methods were fast and quick, taking only about a second to log you into Windows after booting up.
There's also a physical kill-switch for the webcam, located on the left side of the laptop. This is particularly useful for those who might find themselves vulnerable to surveillance hacks or breaches.
After all, some of us prefer to keep our most critical data offline and away from cloud solutions that could get compromised at any moment.
For added security, MSI had partnered with Tile to provided tracking of your Summit. Basically, you'll be pairing your phone to your Summit via the Tile app, and from there you'll be able to look for your device from a variable distances:
Ring My PC : Trigger a ringing tone to find your laptop when you're at close proximity (even when Shut Down!)
Find My PC: Using your phone / browser to track your Summit's location using Bluetooth.
Find My Phone : Trigger a ringing tone to find your phone, using the app on your laptop. (even when it's on silent!)
Taking It From The Top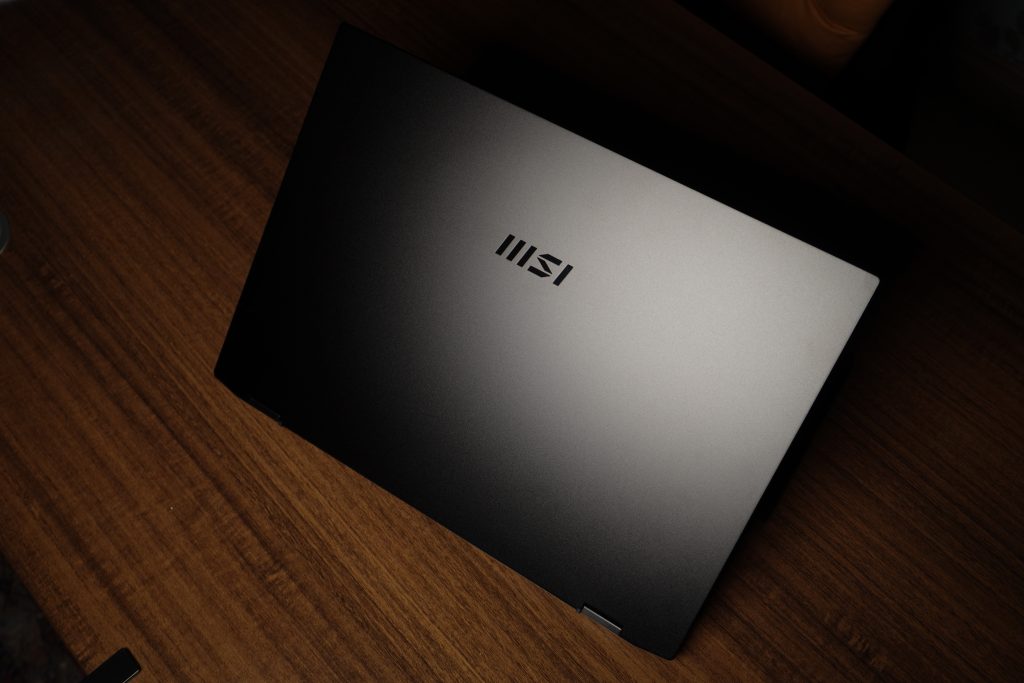 The top is all black and all metal. It's very minimal with the MSI logo being etched in black to suit the theme. It's very simple and it's to keep things classy I believe. After all, MSI definitely needs to show how serious they are when it comes to even business devices.
---
Opening The Lid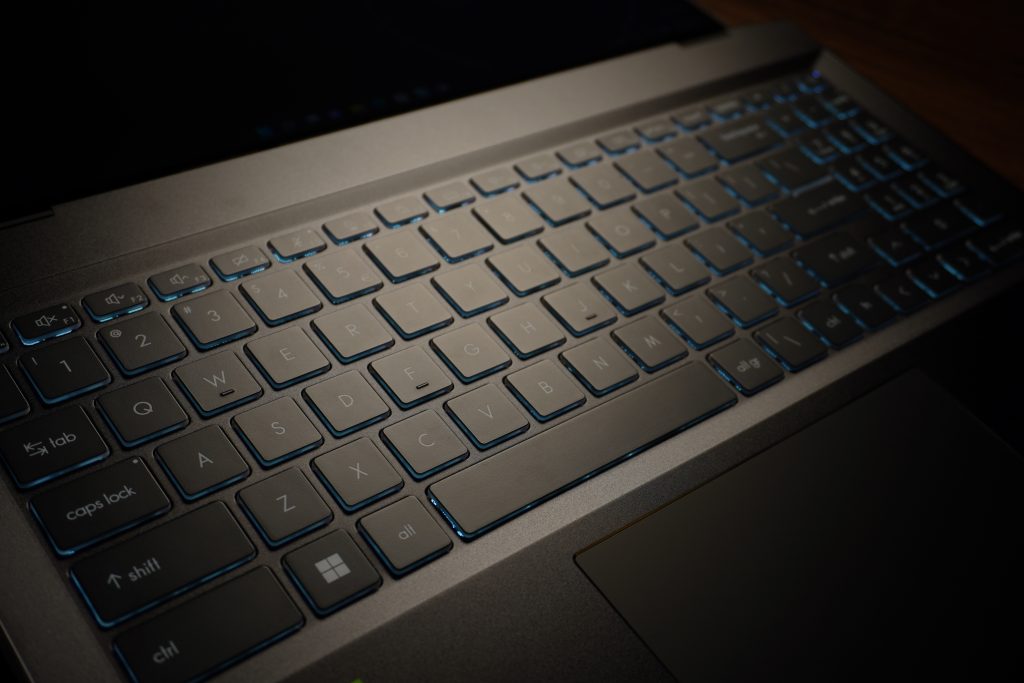 The keyboard layout is pretty spread out since there's plenty of space on this large bad boy, fitting nearly a full-sized layout. You'll get your Numpad, and it's particularly smaller than the rest of the general keys.
The keys themselves are soft and have a certain bounce to them. Again, it's a full-metal build and the typing experience was pretty solid because there's no hint of flexing on the deck no matter how hard I tapped. There's also backlit lighting on board, providing you with 3 levels of brightness, and only in white. C'mon, this is a professional device, there shouldn't be any RGB!
The trackpad's pretty wide and very easy to use. It's a touch of glass that's very responsive to swipes and gestures since it's such a smooth surface. Clicking was pleasant too, having just the right amount of clicking with little strength required to register a click.
The only let down here would be the speakers, which I honestly care very little about since I would already connect my headset to take on calls or listen to music since this is literally my cafe companion. That being said, the speakers lack in loudness and even bass. It's an ultra sleek laptop, and obviously larger, more important components are shoved inside so there's not much space left to slot a bigger and better speaker yet alone a woofer.
16:10 Ratio, 165Hz Beast of a Display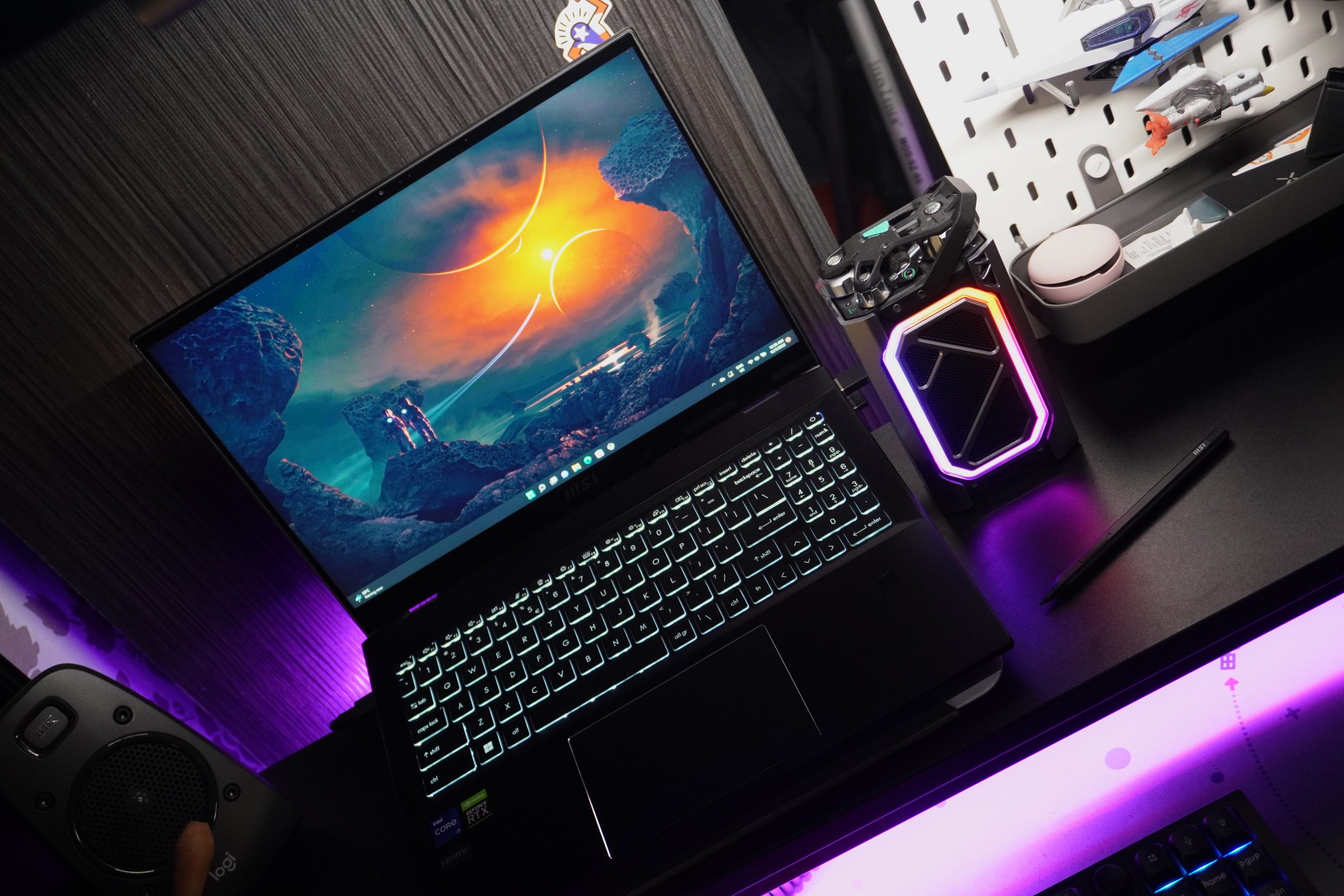 Carrying on the Golden Ratio banner, the Summit E16 packs a deliciously tall 16″, 16:10 ratio display that goes all the way to 165Hz in refresh rate. This might not be an OLED panel in which most (if not all) competitors have started fitting onto their machines, but it managed to deliver rock solid color accuracy, delivering 100% in DCI-P3 gamut coverage on a wide QHD+2560×1600 resolution.
The only thing that display couldn't beat others in would be the contrast ratio that an OLED panel could eat up any time. Some of us prefer true blacks when it comes to important tasks like graphics, photos and artwork.
Brightness-wise my approval was won, going up to 500 nits which is pretty bright for a laptop. The brightness is there and so is image sharpness with a large helping of color qualification. This IS a dreamy laptop for media work too.
Combined with competent, powerful specs, the Summit E16 paved its way to being a corporate-media productivity hybrid machine.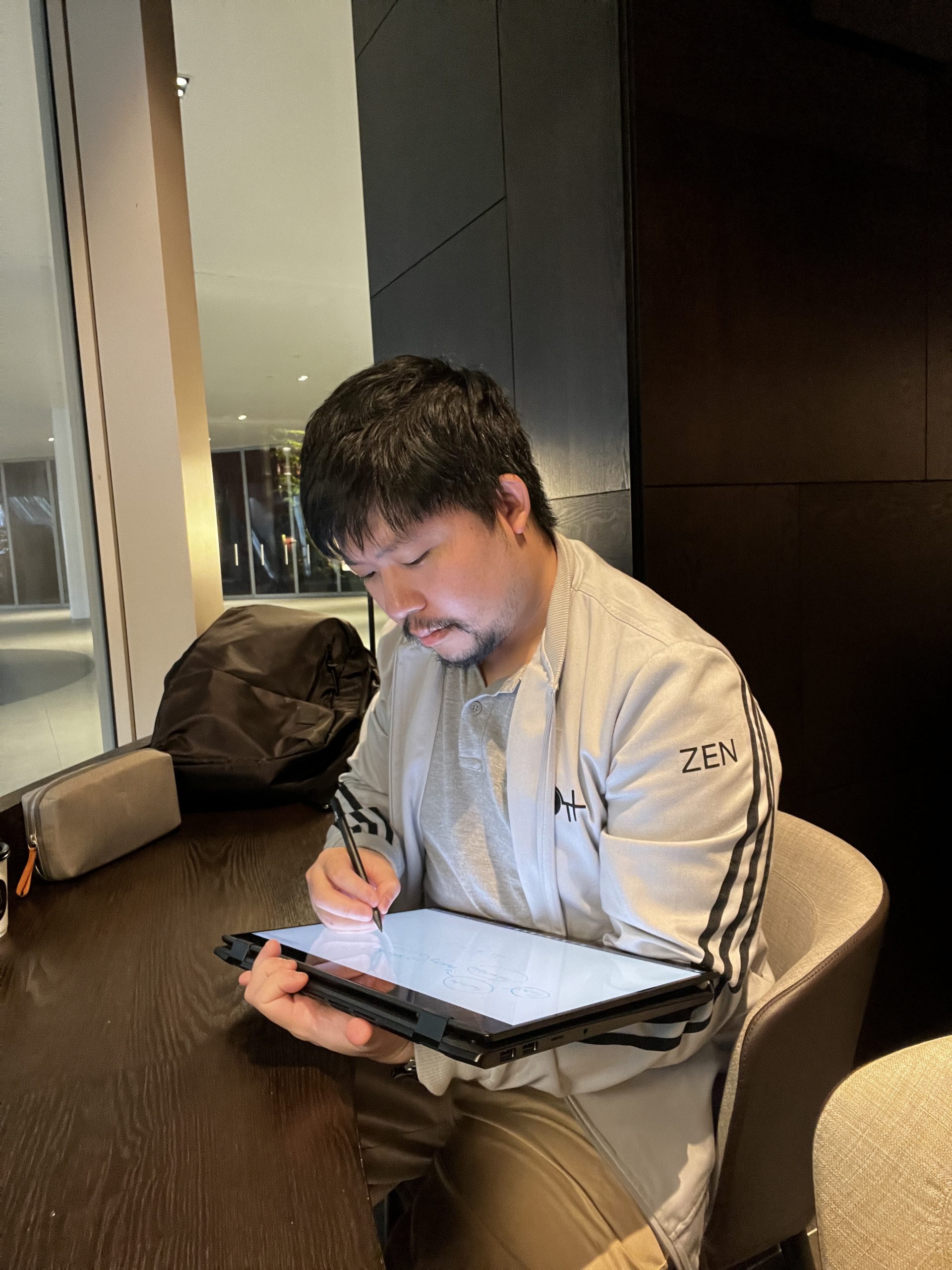 It can serve as a tablet, being able to flip the full 360 to being a large screen where you can take the included MSI Pen for a spin. From this standpoint, it's literally the BIGGEST tablet i've ever wielded, and that means digital artists would love such a huge canvas to play around with.
The MSI Pen supports up to 4096 levels of pressure sensitivity, and its charged up using the USB-C port on the side of the pen. Included are 2 additional pen tips in the package, each with a different purpose. The white colored fiber tip takes care of the drawing, whereas the black POM tip does a lot better for just writing. For added precision, the pen's indicator hovers around the screen, up to 10mm in distance so you'll be able to see where the pointer lands if you really need to get those lines straight.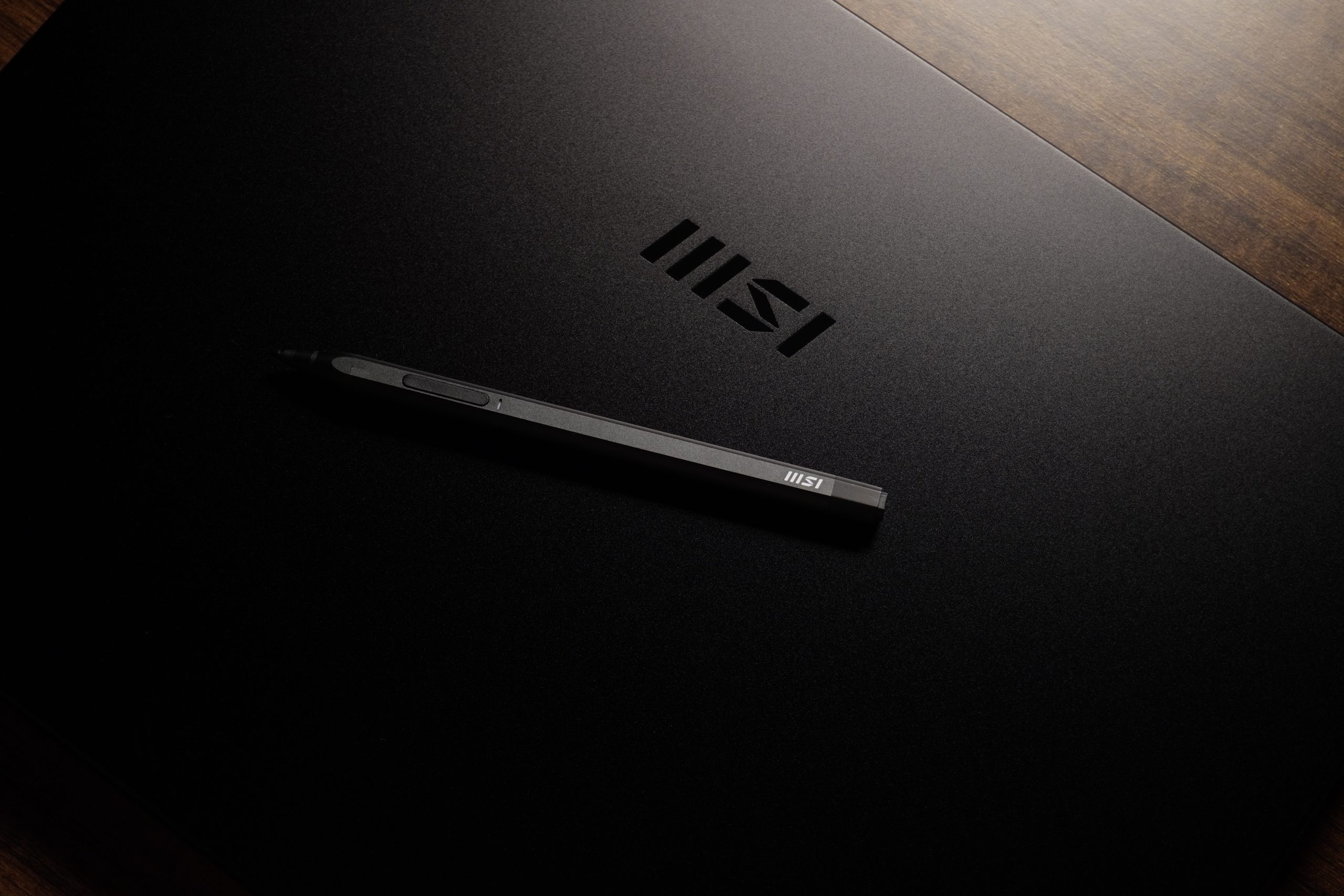 Additionally, the most useful part of the MSI Pen that we found was the clicker on top of the pen. It doubles down as a simple presentation remote where you only need to click once to move to the next page, and twice to go back. We've done a bit of testing and it functioned as promised, with the limitation of the pen only being smart enough to go through simple presentations that don't have embedded media (videos & music files). You'll still need to manually click them to play, which isn't a difficult thing to begin with.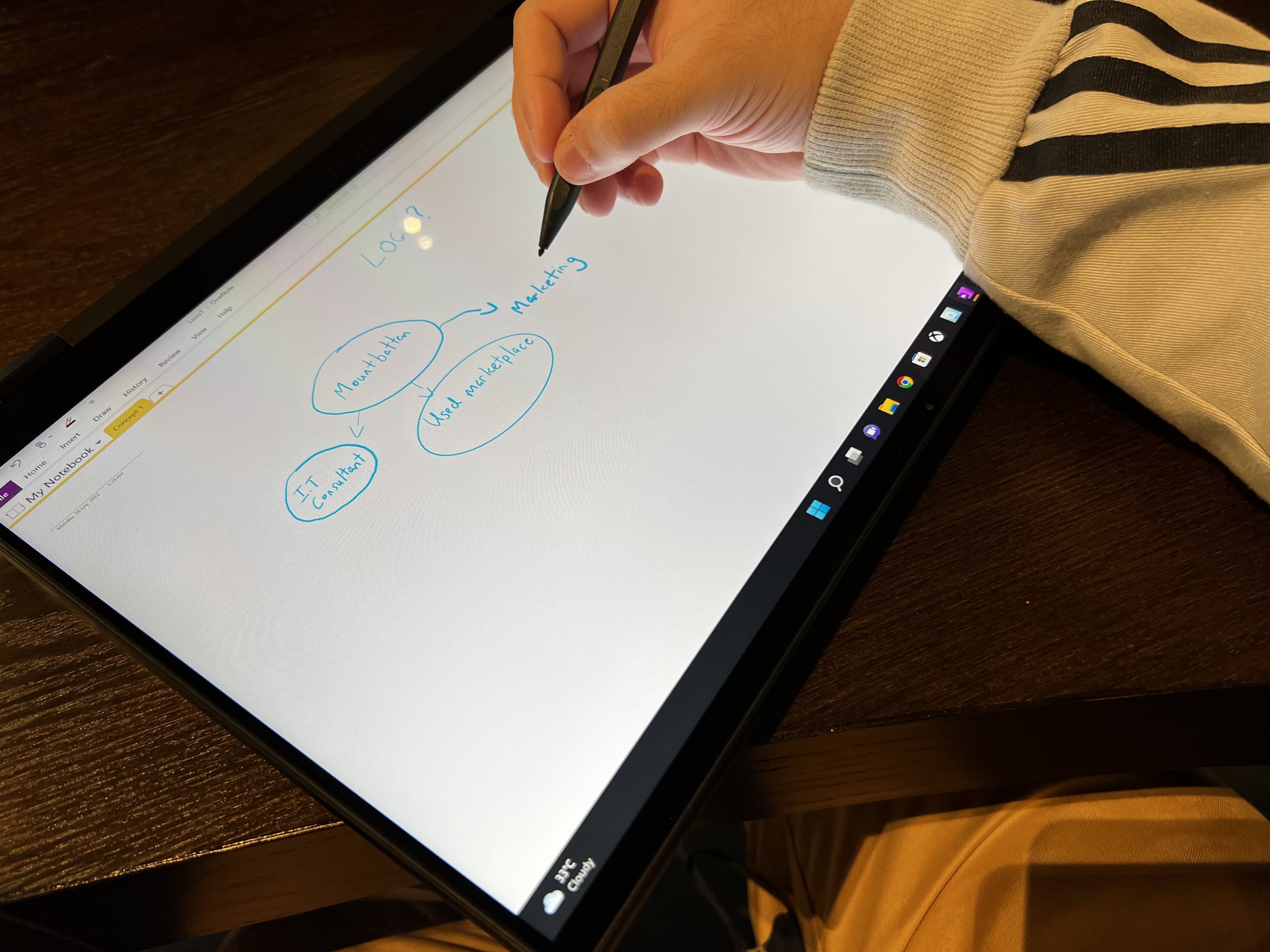 Corpos might just bite too, as I see the Summit E16 Flip being directly laid down onto a table for everyone to discuss on plans and tasks with the pen to draw a big idea mind map. Coders, accountants and geeks would love how tall the screen is, since there'll be more lines to be seen vertically, and with an accompanying fast refresh rate to get to their destinations faster.
Can It Game?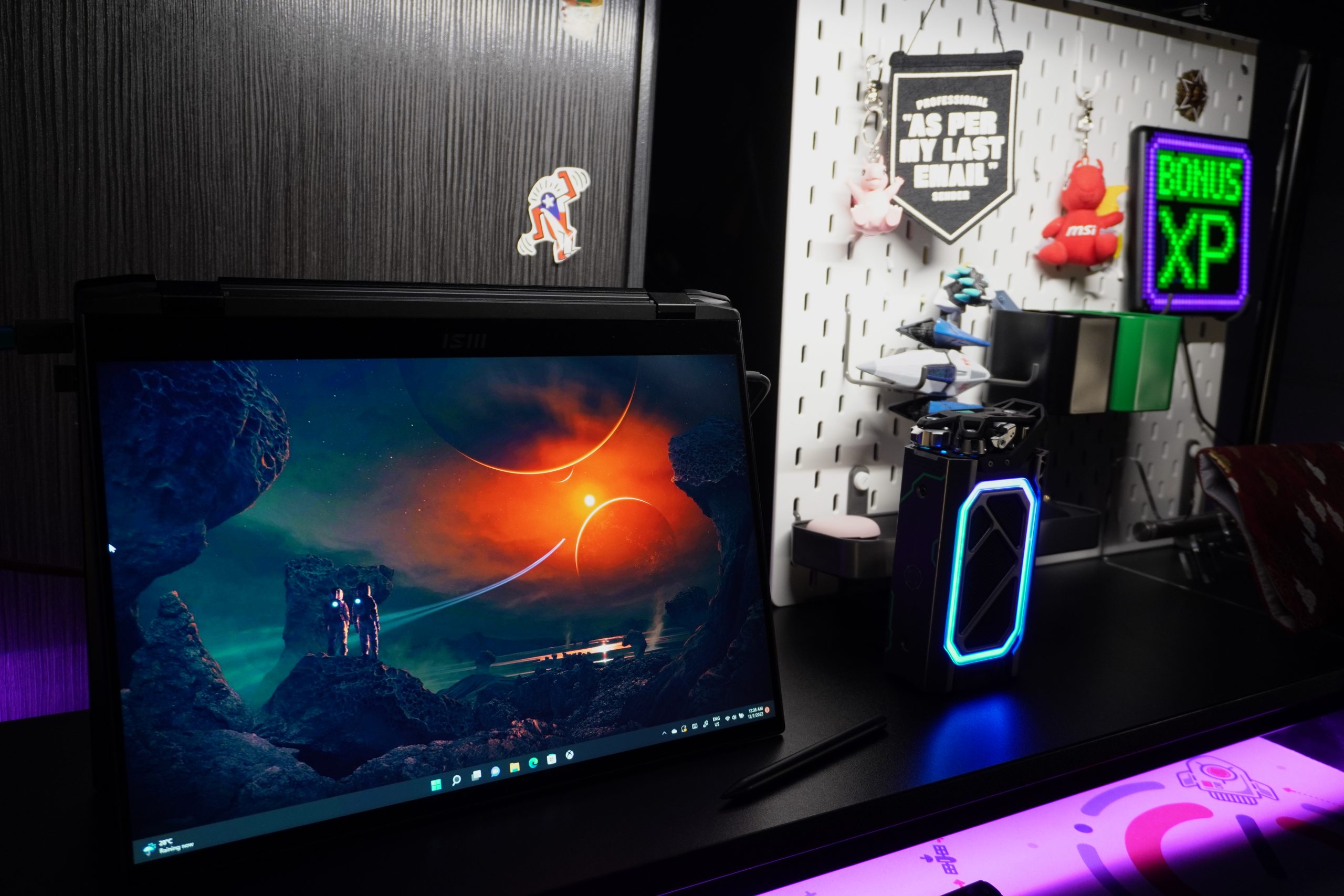 Yes, yes it can. The Summit E16 has a discreet but competent RTX 3050 Ti with 4GB of memory to tackle some AAA games at fairly respectable frame rates if you're looking for some down time.
Fun titles like Fornite ran okay, floating around the 120fps on medium-high, DotA 2 ran constantly around 100fps on its highest settings, so those looking to pick this up to play some games in-between tasks should feel right at home. However, the most fun I've had here is connecting my controller to the Summit, flipping the screen over to tent mode and playing some indie titles like Outer Wilds and Echo Generation while being outside. It's just such a peaceful experience that few laptops like these can produce.
Enough Power Of The Office and The Production House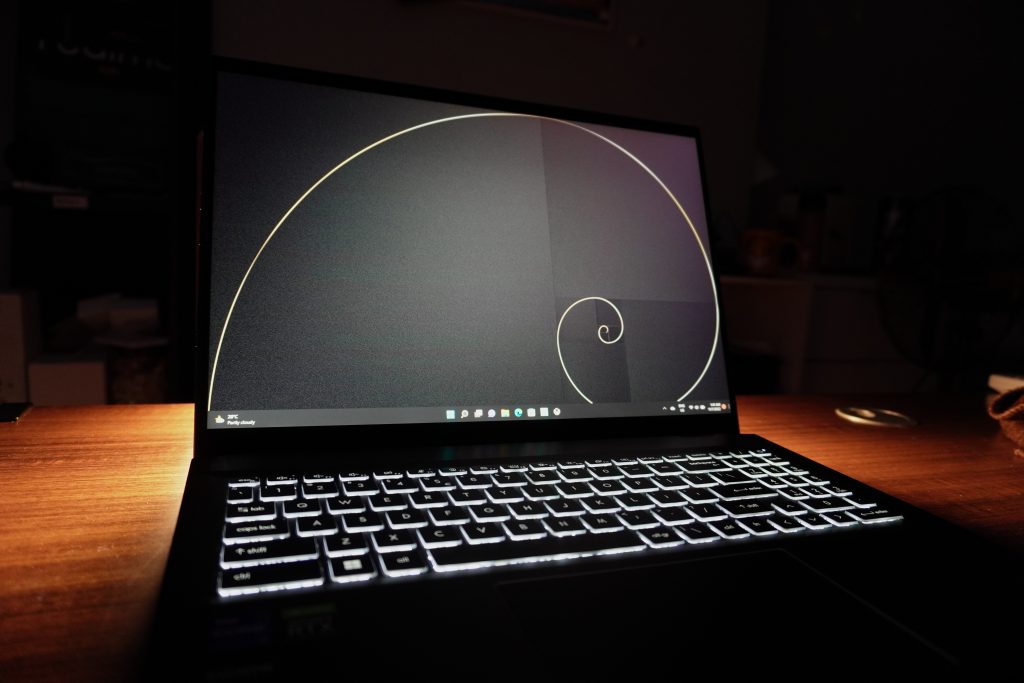 Hopping into the 12th Generation of Intel chips, the Summit E16 Flip is a sportscar. The Core i7-1280P chip performed better than the 1260P, featuring 6 performance cores (1260P has 4) and 8 efficient cores. It's no surprise to the E16 Flip's build that it's relatively thin and light, since this line of 28W Alder Lake-P series chips' focus is to provide performance and efficiency while being, well, smaller than the other chips.
Memory-wise you're treated to 32GB of LPDDR5 RAM which would be plenty to start of with.
You're obviously a media creator or user of some sort if you're looking at this product, so you know that color work and media editing requires a lot of storage space, so 1TB is one hell of a good start. It chewed up my Photoshop, Lightroom and Filmora Pro simultaneously like it was nothing!
Video timelines loaded incredibly fast, frames rendered quickly and most importantly it was all done in 4K with the fans only spinning when the MSI AI detects that you are running an application that requires more power.
Concalls And Such
This is where the Summit does prove its professional stripes. Apart from being a solid camera for Windows Hello, it's a full 1080p webcam that goes all the way to 30FPS. That's more than enough for concalls as it depends more on the applications you use as well as your network speed. It's may be an intergrated laptop webcam, but it's still one of the better ones we've seen in the industry, offering a good level of detail and clarity, thanks to additional features like Noise Reduction cam and an Ambient Light Sensor to keep your face and your background clear and focused.
Should you not wish to use your own mic, the Summit E16 Flip is equipped with 4 mics for communcation and cancelling out noise. They're located on both sides of the webcam, so the mics will directly pick up your voice, full-frontal style.
Averages 6 Hours of Battery
Even when it's not the Evo edition that can run up to 9 hours on a single charge, the Summit E16 Flip managed to last about 6 1/2 hours on a single charge on my typical workflow of apps, music and even having Wallpaper Engine running in the background.
The provided USB Type-C 100W charger takes care of all things charging and running on full power. This Alder Lake chip is fairly low-powered at 28 Watts, so the energy efficiency should be there but it is definitely not the best in battery life we've seen since the power draw comes from the large display, a fast refresh rate and the discreet graphics card.
That being said, you may be able to draw up to 7ish hours if you toned down the resolution and lower the refresh rate to 60Hz to push more out of your day without reaching for the charging brick.
Charging is convenient and fast with its included 100W USB-C charger. It takes a little over an hour, and you can also use a compatible PD powerbank ( (5V-20V).
---
Plenty Of Ports
The Summit E16 Flip comes equipped with plenty of I/O ports that pretty much covers almost everything. 2 full-fledged Thunderbolt 4 ports take care of charging, speedy transfers and displaying out to 4K monitors, with still 2 more USB 3.2 Type-A ports for your peripherals and older hardware. For projectors, there's a full HDMI 2.0b port for those presentations. If your office is modern enough, you should already be connecting to displays / projectors wirelessly.

There's also a microSD card slot in case you want to transfer items between a smartphone or camera but it would definitely better if it were a full-sized SD card slot instead.
Main Ports

2x USB-C 3.2 Gen 2 (ThunderBolt 4) DisplayPort 1.4a + USB-PD

2x USB 3.2 Gen 2 Type A

1x HDMI 2.0b

1x Audio Combo Jack

1x MicroSD card reader (UFS III)
---
Is It Everything You And Your Workflow Needs?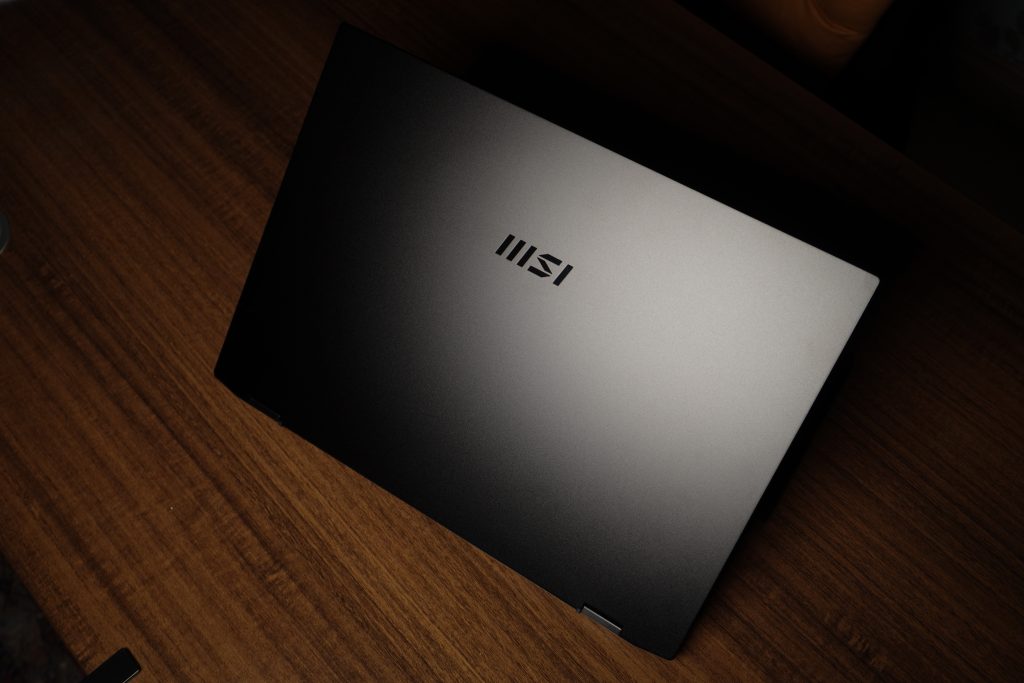 I used to need to recommend different kinds of laptops for different kinds of work and play requirements, and I've finally come up to a conclusion that the MSI Summit E16 Flip is able to satiate the needs of everyone. I could recommend this to a multi-talented individual that needs something discreet in design with a monstrous spec sheet and performance that less than few could fight.
This laptop can be picked up by corporate innovators, designers, media professionals, casual gamer and photo-videographers to meet and exceed their needs with the utmost confidence. The RM 8,999 may be steep for today's market, but it's a near perfect 360 laptop with a thin form factor and a tall screen that celebrates symettry. The people who want only the best for their projects and the fastest workflow would immediately understand.
---