Earlier today Qualcomm global had unveiled its new flagship processor – the Snapdragon 8 Gen 2 chipset. It promises overall improvements in every aspect compared to the Snapdragon 8 gen 1.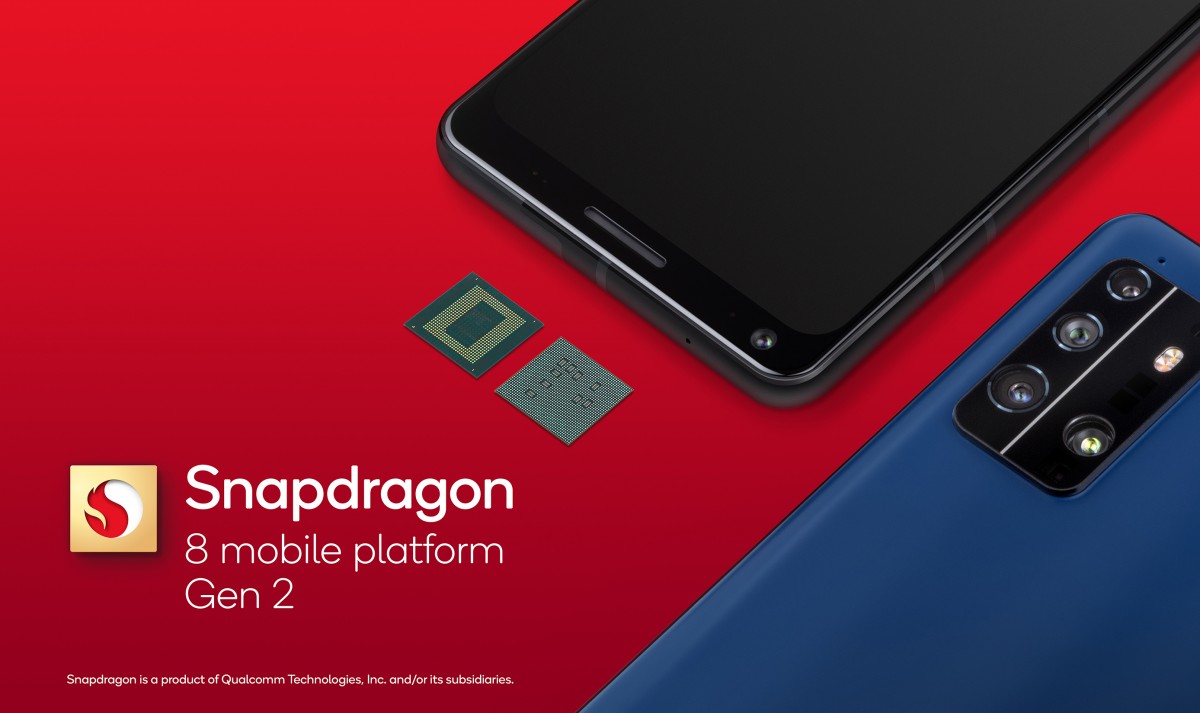 The designated model name of this chipset is the SM8550-AB and it's fabricated on a 4nm process.
Better Speeds?
The new Kryo CPU boasts up to 35% higher performance gains on top of up to 40% higher efficiency. Clock speed-wise it'll be the same as the 8+ Gen 1, and what sets it apart are the cores that they have. For high, single-threaded performance, there'll be a single Kryo Prime core that'll run on nearly 3.2GHz.
There's a quad-performance setup now, which is 1-core extra, and these'll run at 2.8Ghz to handle multi-threaded work. Efficiency cores are now at 3, running at 2.0Ghz.
Better Graphics With Ray Tracing!?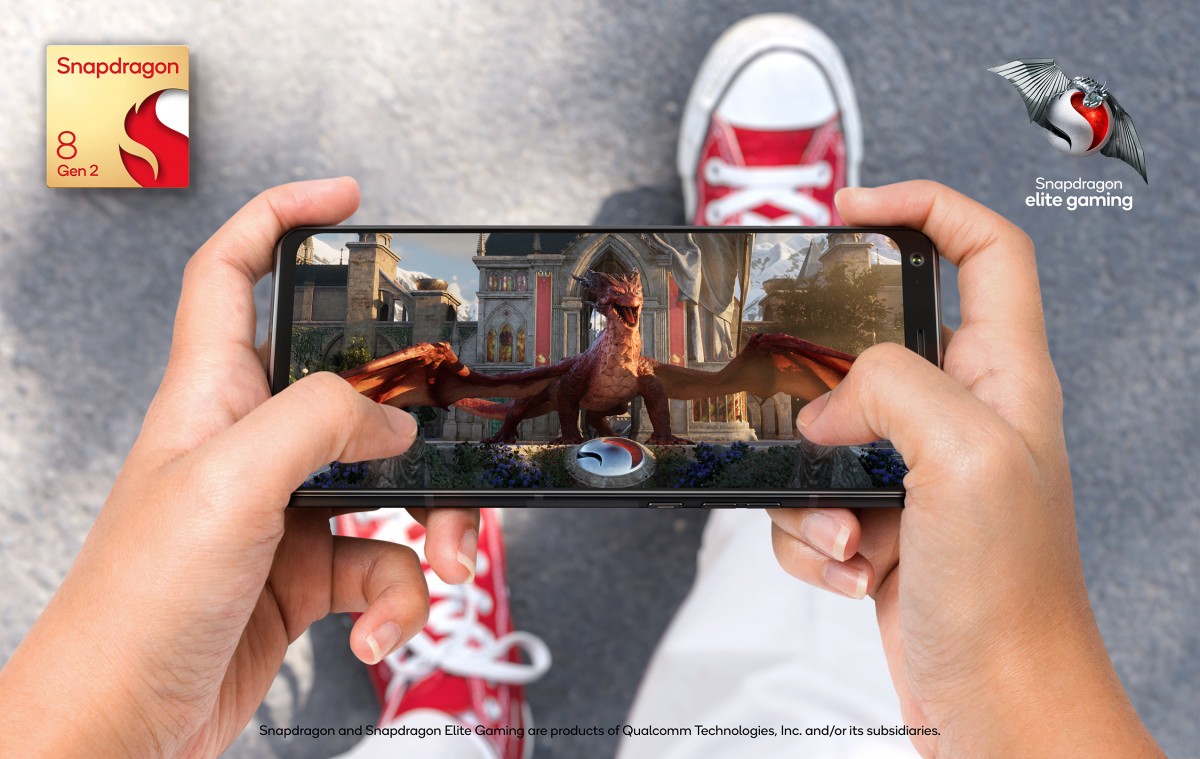 Looks like gamers are going to enjoy this. The new Adreno GPU promises up to 25% higher performance with up to 45% power efficiency. The new chipset also debuts support for ray tracing and even Vulkan 1.3 (which is a first for Snapdragon). It will also support OpenGL ES 3.2
The Snapdragon 8 Gen 2 can drive on-device displays with QHD+ resolution at up to 144Hz or 4K ones at up to 60Hz.
New Snapdragon X70 Modem
The new modem will support up to 2 simultaneous 5G SIMs, with mmWave and sub-6GHz 5G, so you'll be able to reap the goodies of 10GBps download and 3.5GBps upload speeds.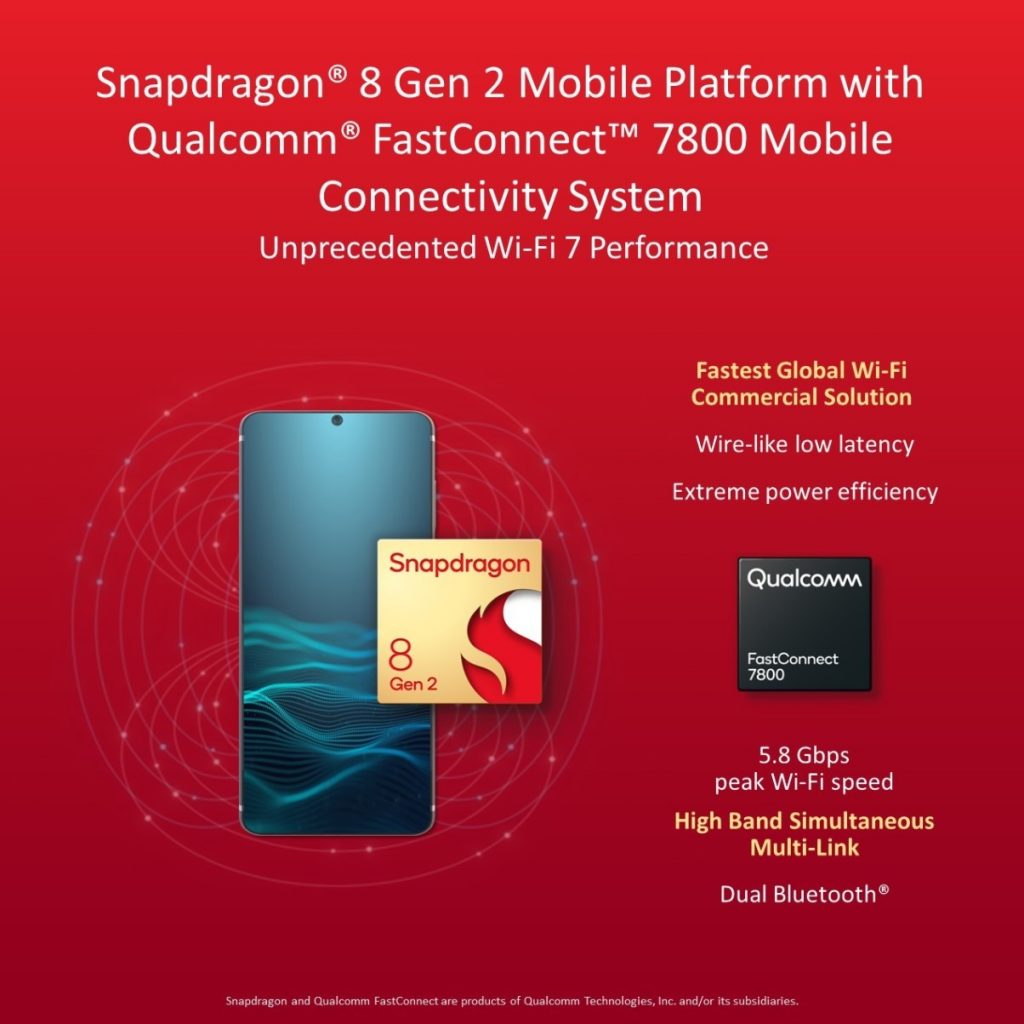 WiFi gets a jump to, heading into 802.11be via a shiny new FastConnect 78000 system. This is WiFi 7, and it's nearly double the download speed at 5.8GBps.
New Devices Might Show Up Within 2022 Still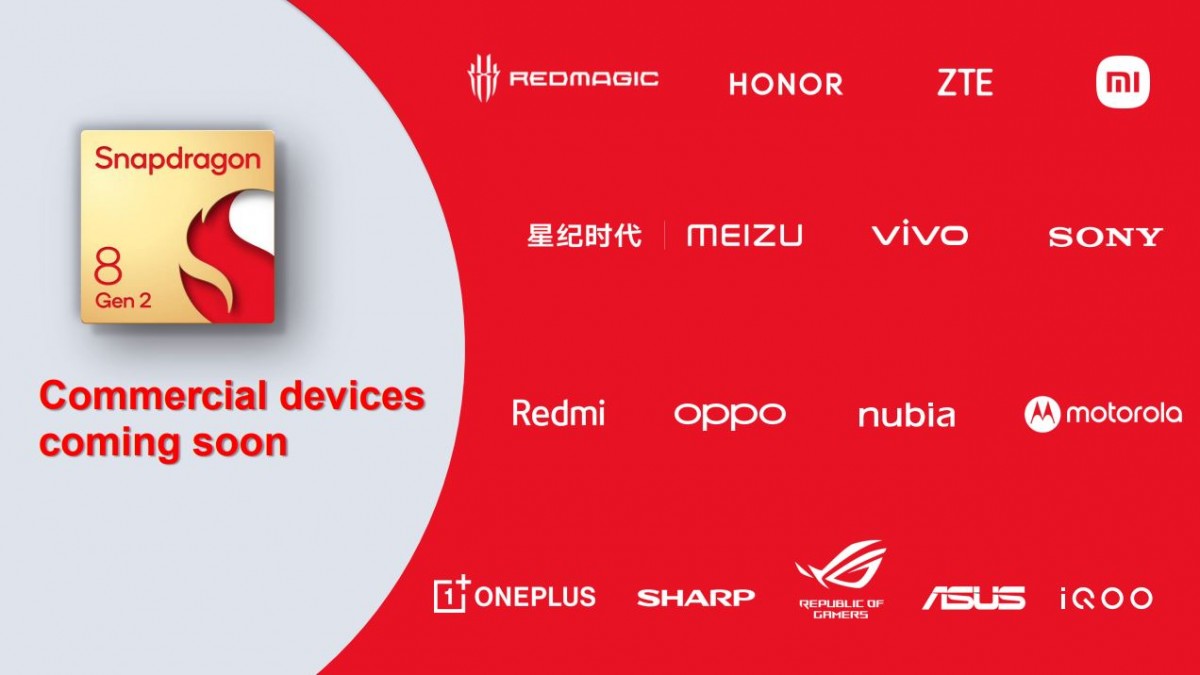 Here's just a quick list of already committed partners that'll adopt the new platform. Expect some Christmas surprises !