The TV, often the centerpiece of our homes, is now much more than just a device for conventional viewing. Since the introduction of the Samsung Smart TV in 2008, the television has been transformed into a tool used to interact with the world. Today's TVs are designed to reflect the diverse range of lifestyles that make every home uniquely personal.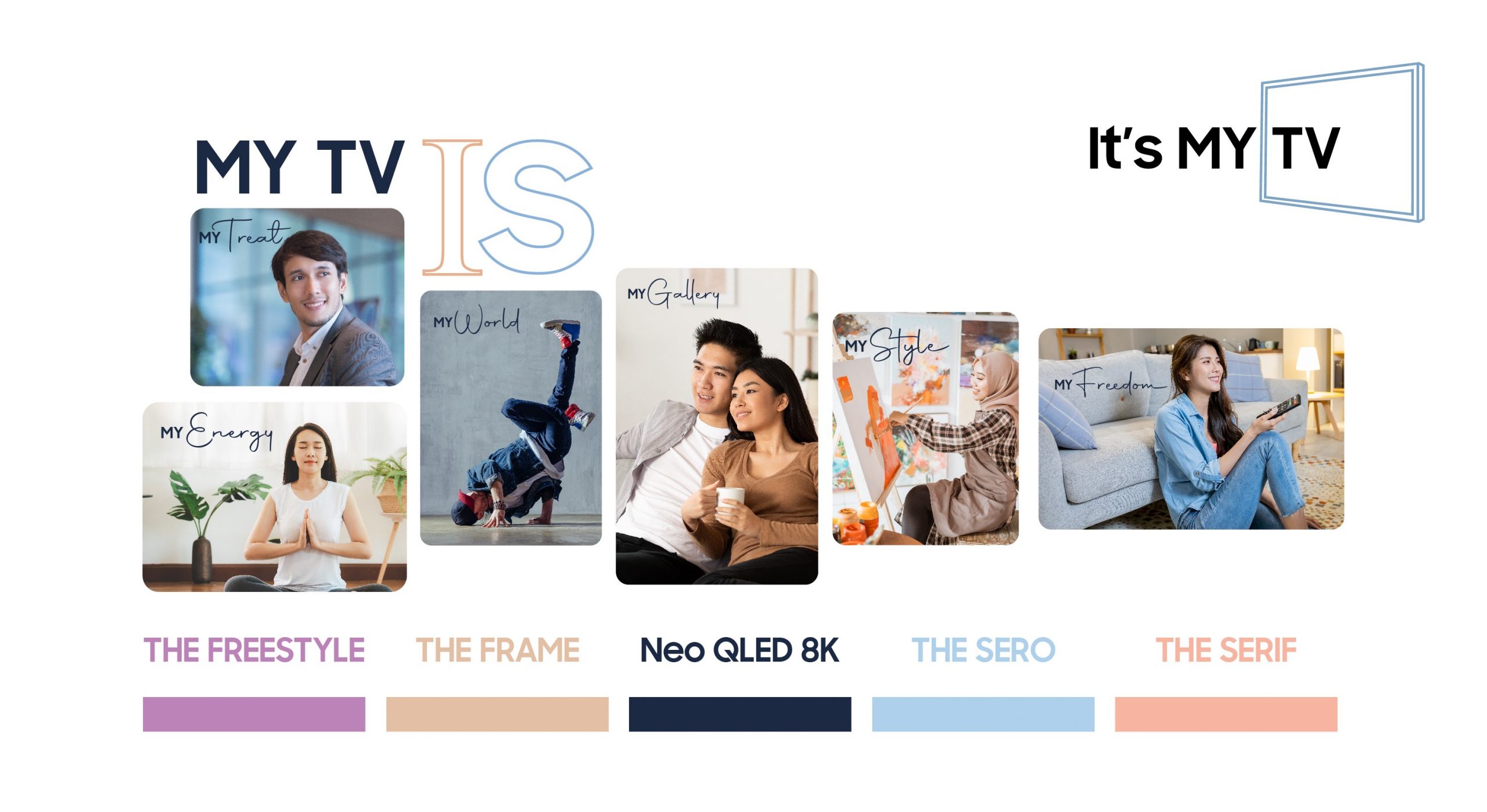 Televisions now allow you to set the mood for your household with their aesthetic design, display a collection of arts you adore, browse and purchase NFTs, provide you great gaming solutions for an immersive gaming experience and many more.
Samsung Malaysia wants you to tell us what your TV means to you, be it the latest features you find fascinating about a TV or the design of the TV that gives the perfect finishing touch for your living space. Share them all with us in the latest social media challenge!
What Do I Do?
Step 1: Follow @SamsungMalaysia on their official Facebook and Instagram page.
Step 2: Film a video or take a photo of yourself and tell us 'What is Your TV?'.
Step 3: Set your Instagram profile to public and upload the video or photo on Instagram.
Step 4: Tag @samsungmalaysia and use #ItsMyTV, #WhatsMyTV #MyTV and #SamsungTV hashtags in your posting and tag three (3) of your friends.
*Each Participant is eligible to only win once (1) throughout the Contest Period. Terms and Conditions apply.
The challenge runs from 1 August 2022 to 1 January 2023, and each participant is entitled to submit multiple entries throughout the contest period but may only win once. TWO (2) winners will be selected every week and a total of FORTY-FOUR (44) winners will be selected by a panel of judges based on their creativity and originality. Winners will be announced weekly on Samsung Malaysia's official website, Facebook, Instagram page.
Each winner will be in the running to bring home one of these prizes every week. Prizes will range from The Freestyle, The Sero, The Frame, The Serif, and Neo QLED 8K!
Timeline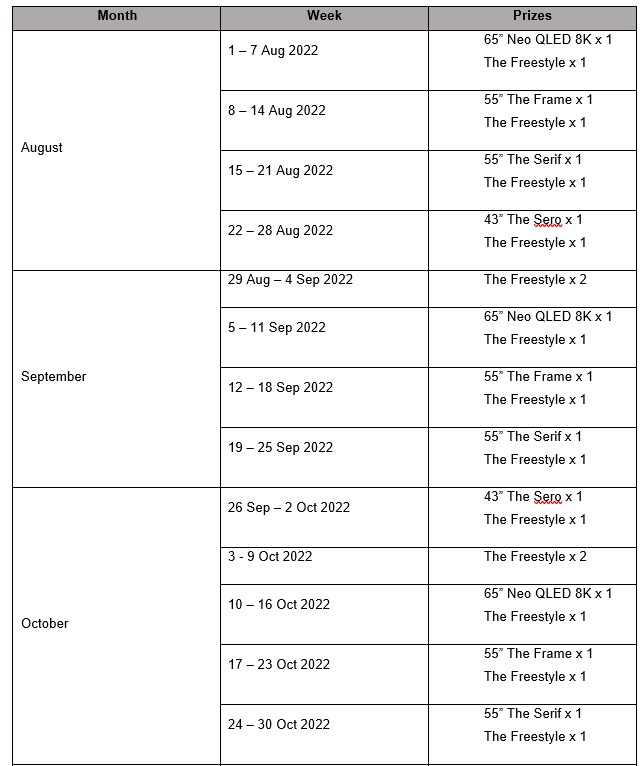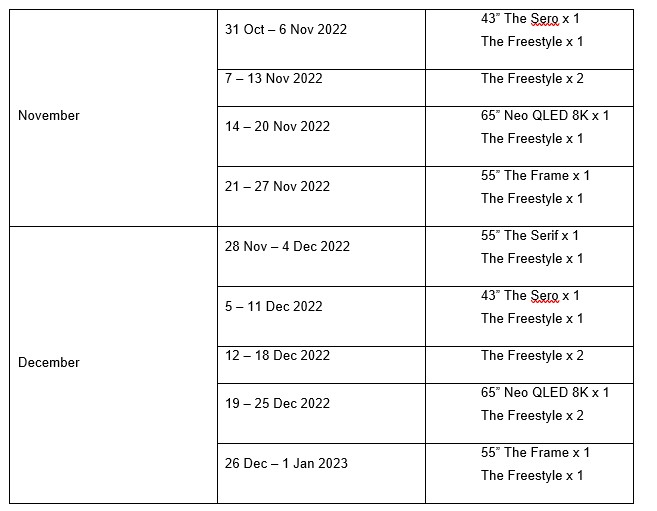 The launch of the MyTV Campaign highlights the significance of the TV in each consumer's life – whether it is the style, purpose, or connection. To find out more on how to participate, visit the contest page https://www.samsung.com/my/offer/its-my-tv-contest-2022 or stay tuned to Samsung Malaysia's official Facebook and Instagram page for weekly updates. For more information about Samsung TVs, please visit: https://www.samsung.com/my/tvs/
Good Luck!