Samsung Malaysia is set to bring its Flip Town experience to Penang, offering exciting new opportunities for tech enthusiasts and trendsetters to immerse themselves in the latest Galaxy Z Flip5 and Galaxy Z Fold5 devices.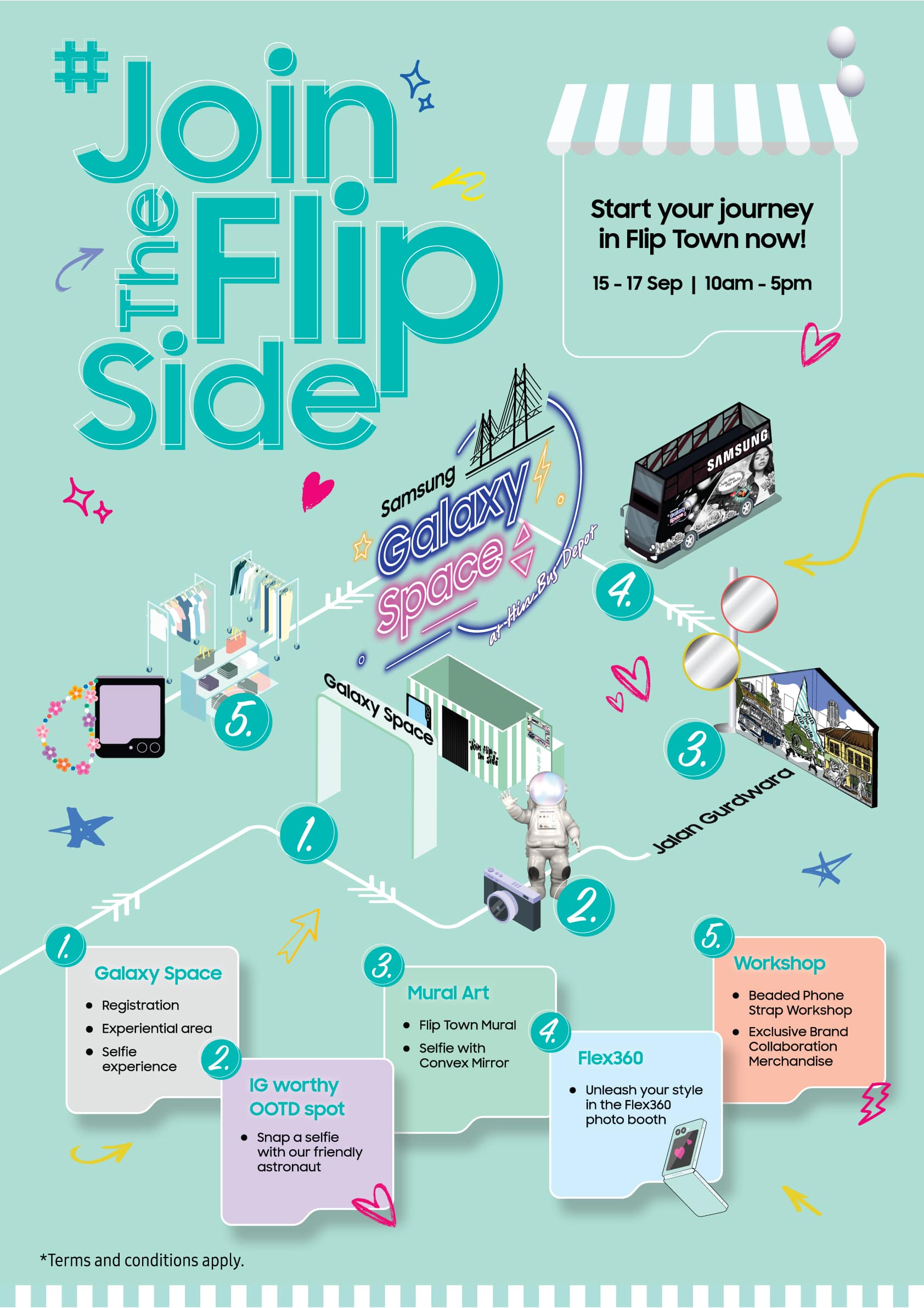 The event will take place at the Hin Bus Depot from September 15-17, 2023, and will feature a variety of interactive exhibits, workshops, and performances. Visitors will have the chance to try out the innovative FlexCam feature, discover new ways to capture selfies, and explore Gen Z trends at the Galaxy Space Hub.
Other highlights include the Flex360 Bus, where guests can unleash their style in the 360 Photo Booth and take in the views from the Chill Lounge at the top deck of the bus. There will also be a giant Galaxy Z Flip5 and galactic-sized Galaxy Space Astronaut for photo opportunities, as well as a local mural by a homegrown artist.
Upon arrival, visitors can register for a Mission Card and collect stamps by completing missions at each station. These stamps can then be redeemed for freebies, including exclusive brand collaboration merchandise from Chuck's, Dmeow, Pestle & Mortar Clothing, and Nazifi Nasri. Galaxy Z Flip5 users will also be eligible to redeem a special phone case.
For those with a creative streak, there will be craft workshops where guests can create their own beaded phone strap or learn how to use LumaFusion. A pop-up market and live band performances will also add to the festive atmosphere.
Flip Town is a great opportunity for people of all ages to experience the latest in tech and culture in a fun and engaging way. Samsung Malaysia is inviting everyone to come and flip into a new realm of excitement!