realme gt 3 neo
As a RM 2000 phone, the realme GT 3 Neo is a great device with very few livable flaws. With a top-notch screen and zooming performance, does this competitvely ranged mid-rangeer stand a chance?
Good
Speedy performance
Efficient battery life
Decent Main Camera
Qualifed Screen
Priced Well
Ungood
Mediocre ultrawide and macro
No granular refresh rate adjustment
---
Specs
---
CPU
MediaTek Dimensity 8100 (5 nm)
Memory
256GB | 8GB RAM
Display
6.7'' FHD+ 120Hz AMOLED
Camera
50 MP, f/1.9, (wide)
8 MP, f/2.3,120˚ (ultrawide),
2 MP, f/2.4, (macro)
16 MP, f/2.5, (wide)
Connectivity
Bluetooth 5.3, USB Type-C 2.0,
Wi-Fi 6
OS
Android 12, realme UI 3.0
Battery
4500 mAh with 80W fast charging
Available Colors
Plain Black (Asphalt Black), Silverstone White (Sprint White), Le Mans Blue (Nitro Blue)
Retail Price
RM 2099
Design
The realme GT 3 Neo straight up knows what kind of phone they wanted to make, and that is a classy looking race car of a design language. It gives off a pretty good feeling to the touch because of a solid matte finish with darker matte colors, making it harder to notice fingerprints. Like the GT Neo 2, the camera module somewhat protrudes out, housing a triple-camera setup in a glass sandwich of its own.
It comes in 3 colors, Asphalt Black, Sprint White and Nitro Blue.
The design aspect of it is nice, it's a cool aesthetic that non-racing fans could easily get into.
---
Display
The realme GT 3 Neo packs a basic FHD+ AMOLED panel running up to 120Hz. It's a pretty qualified panel, supporting HDR10+ content with 10-bit color depth which evidently displayed on Netflix.
You can only choose between 60Hz and 120Hz, and since it's not an LTPO screen it won't be dynamically switching refresh rates on its own so do keep that in mind. Color accuracy has been a solid game for realme lately. You'll find deep blacks and even creamy whites here, so any form of entertainment from videos to games look overall pleasing in my eyes.
The Hardware
The realme GT 3 Neo packs Dimensity's 8100 chipset, which is a slightly juiced up Dimensity 8000 running on an old 5nm process. However, you do benefit from higher clock speeds, and it even branches out to affect graphics performance, promising a 20% increase even though it has the same Mali-G610 MC6 GPU like the 8000.
All 8 cores work at the same time, and we found the performance of the realme GT 3 Neo to be top-notch. Titles like Honkai Impact, Diablo Immortal and Call Of Duty Mobile consistently loomed in the high 50s of FPS if no 60 in non-intense situations. It's no gaming phone, but it plays like one.
It stays cool too, thanks to a series of graphene layers, a steel vapor chamber and copper layering. This chip definitely handled stressful play sessions a lot better than even the likes of the Snapdragon 8 Gen 1, which gives people like me a huge vote of confidence that it's Mediatek's year for chipsets.
Impressive Battery Life
On a full 5000 mAh tank, the realme GT 3 Neo can confidently serve 6-7 hours of screen-on time, and that's very serviceable in this industry. This is with auto-select ON in the display settings, where the GT 3 Neo would alternate between 60 – 120Hz depending on what you're doing.
In Malaysia, we get the 5000 mAh battery variant, so we get the 80W charging brick instead of the China-only 150W one. That being said, a full tank from 0% takes only about 25 minutes, which is pretty darn fast still. As a yardstick, the 150W version takes only 16 minutes, so the 9 minute difference should not be a dealbreaker (unless you're in a horrible rush).
With all these extremely-fast charging protocols in place, realme did mention in an interview recently that the company promises at least 1600 charging cycles (which is like, 4.3 years of charging it once per day) before the capacity drops to 80% battery health. It's a lofty promise that we'd like to see fulfilled, but only time will tell (literally).
---
Camera System time
The GT Neo 3 employs a simple triple-camera setup that loosely follows the competition. Give everyone a really good main camera and skimp on the extras. The setup is as follows : 50MP main wide-angle, 8MP ultrawide and 2MP macro. The Front is a 16MP wide-angle shooter.
Standard Wide Angle

The first sensor would be the 50MP main shooter. It's a recent Sony IMX766 sensor that's large with an f/1.9 aperture. OIS is on board so you know it's pretty serious. Daylight performance was superb, promising sharpness and colors with a good helping of detail. Dynamic range was really on point with the shadows being well pronounced. This is a proud moment for realme.
2x Zoom did really well too, preserving a lot of detail while having excellent color representation (as observed by the pinkish neon sign on the right). Focus was commendable too, since there was almost no clipping between the reflective glass and the objects through it).
Ultrawide Angle

The ultrawide sensor measures up to 8MP, and produces shots that are free of distortion but lacks in everything else. Sharpness is lacking and the level of detail was not decent when you zoom in. Colors are somewhat consistent to the main shooter's so you have that going for it. Clipping was quite present, especially in foliage so it does show its hardware limitations in the pixel department here. Regardless of these issues, it's still good enough for social media and nowhere else.
Macro
Unless you have at least 5MP in sensor strength, 2MP units should really be banned in my opinion. There's barely any sharpness and detail in any lighting condition, with colors being absolutely bland. There's no autofocus to let you know if the shots primed so you'll have to pretty much rely on your eyes here.
Other shots
I've always enjoyed realme's street photography mode where you can play around with different typical camera focal lengths that are catered towards street shooting, accompanied by some pretty rad filters. You can actually still get sharp and well-detailed shots with some filters on so it's definitely made for people who want to get creative with their social media photos without needing to edit their photos right after.
---
Lowlight does quite well too, regardless if Night Mode gets turned on or not. Night Mode does add a lot more detail, but takes a bit of loss in detail but I certainly didn't mind one bit.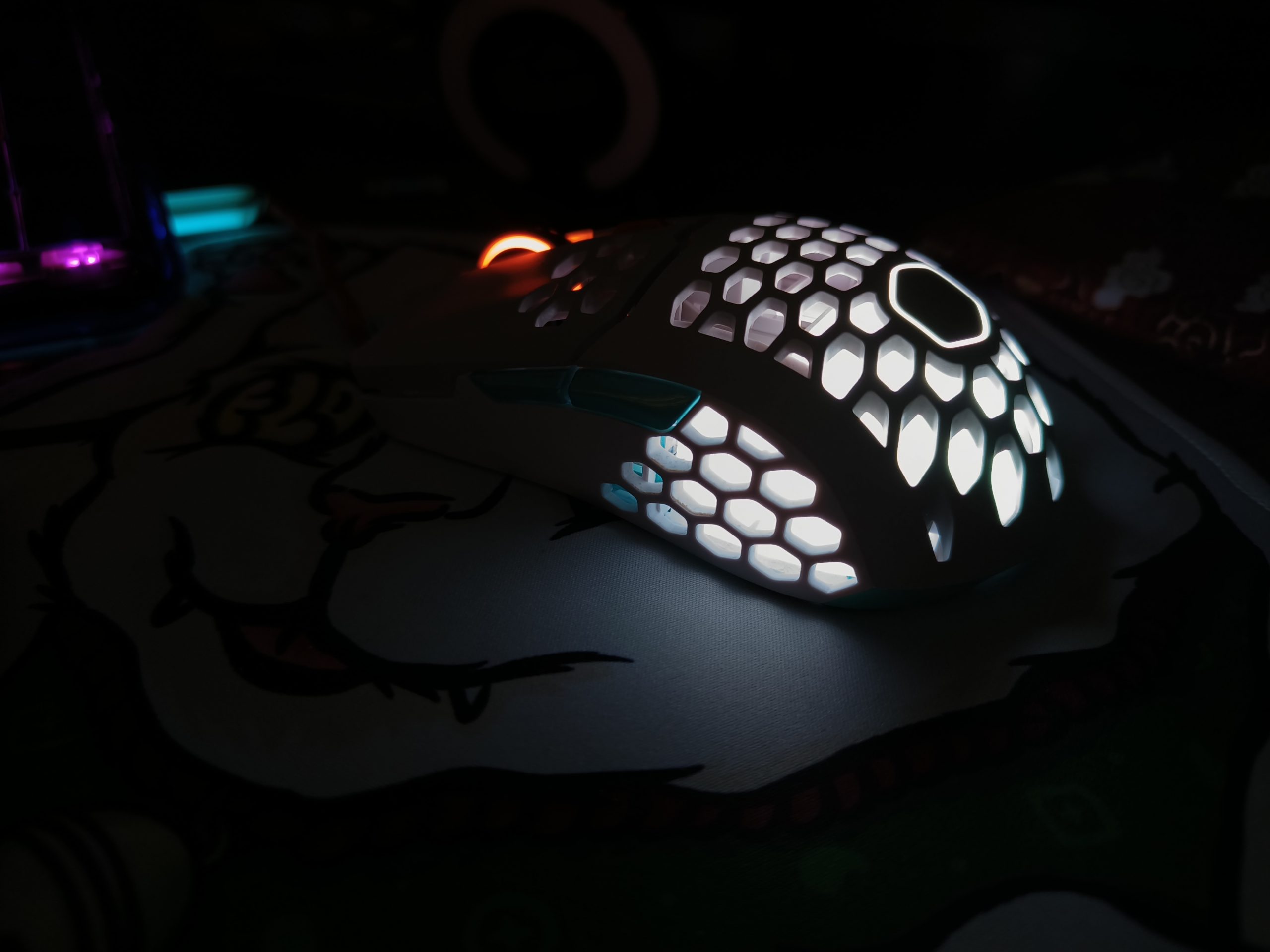 Selfie time
The selfie game was passable in my opinion, with the GT Neo 3 taking a bit more of a natural approach in skin tones and detail. Even in non-ideal scenarios my hair did not clip and remained unique in its own way. Shadows were just passable, typically clipping in the edges.
Portraits kept the sharpness and detail in check when it came to my face, with just the right amount of background blur to still make out what subjects were around me. Of course this is adjustable, so you can pick just how much blur you want.
Overall they're pretty good shots, but they can be easily beaten in this price range, especially from what Oppo and Samsung can offer.
---
The Verdict
The realme GT Neo 3 is an impressive all-rounder. It has enough power to mow through the day and some hearty gaming in-between.
Camera performance was great for the main sensor, but that's about it. This is a good camera phone if the main sensor is all that you're using.

From a price standpoint of RM 2099, I would say this is a safer bet than some devices in this range that offers even the Snapdragon 8 Gen 1 chipset.